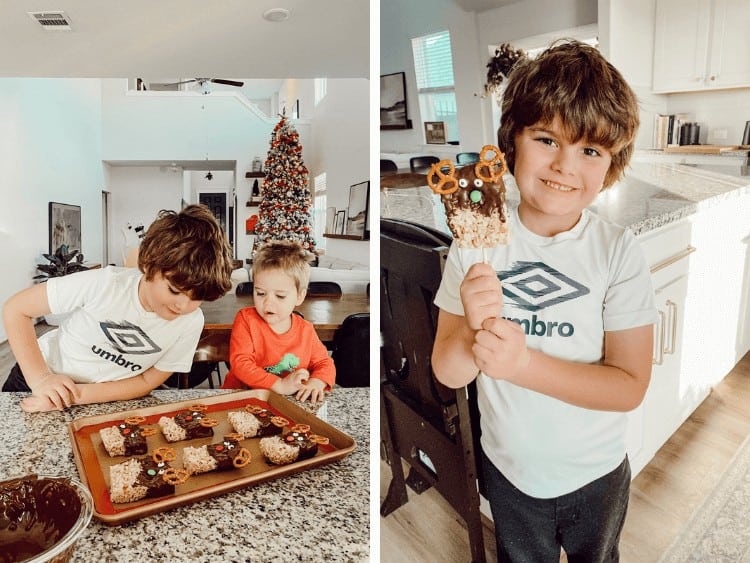 One of our very favorite Christmas traditions is baking all the cookies. Cookie baking has always been a very important part of Christmas in my family – when I was a kid we would always spend an entire day just before Christmas baking dozens and dozens of cookies for our Christmas Eve gathering with the whole family, and it was always the most magical day.
We don't have quite as large of a family gathering anymore (especially this year!), but that doesn't stop me from baking absurd amounts of cookies each year. Since we generally celebrate with fewer people these days, I've moved to baking cookies throughout the entire month of December.
Jackson loves cookie baking just as much as I do, and it's become the most special thing for us to do this time of year. We bake at least one kind of cookie a week, and on the 23rd we do a Cookie Bonanza day, where we bake 6 or 7 different types of cookies, then drive around town and drop some off for all of our friends and neighbors.
It's so much fun, and really makes the holiday season feel a little extra magical.
Plus, who doesn't love cookies?!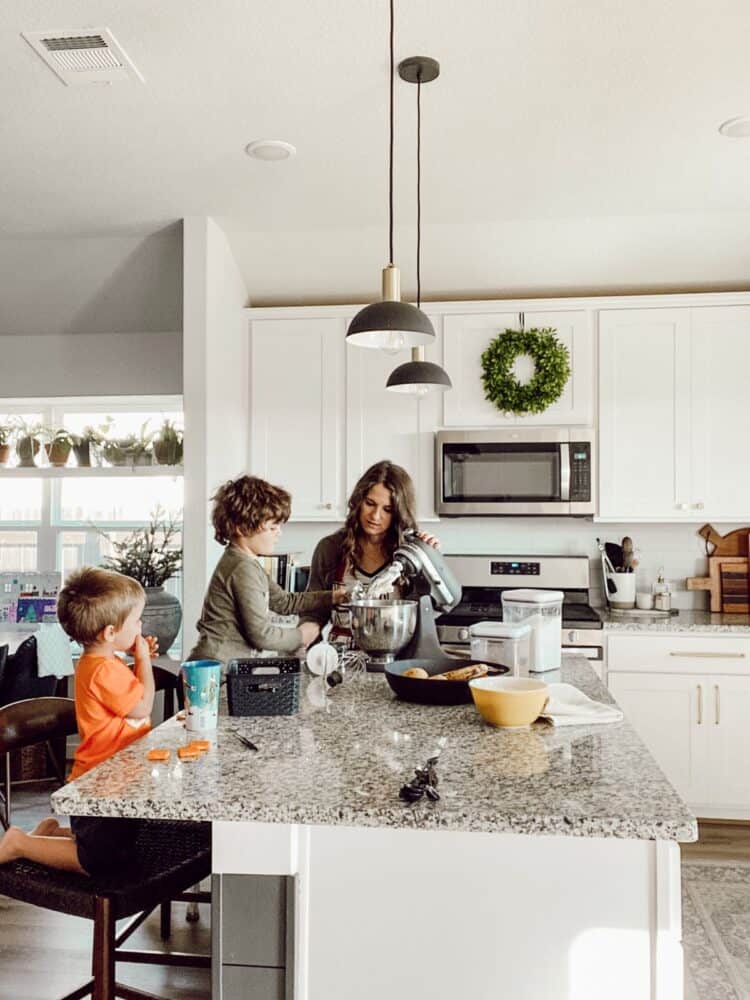 Anytime I share about our baking adventures, I get asked about my tips for baking with kids – we still have plenty of messes, tears, and arguments as we work, but I've learned a few things here and there that make things easier:
Allow the kids to choose the recipes! I pull up Pinterest and let Jackson be a part of helping me make our list of cookies. We make a Pinterest board with all of the cookies we want to bake throughout the season, and then each week we just decide which one we want to try. He loves having some ownership over what we're making, and it helps us stay organized!
You scoop, they pour. Jackson is almost 7, and is just now getting to a point where he can do some of the actual measuring. But, for younger kids our rule is that I'll measure the ingredients into the measuring cup, then you get to pour it out (with help!). Even something as simple as letting them add the sugar to the bowl lets them feel involved.
Give them a chance, even if it's messy. Jackson started cracking eggs independently when he was about 3. It was messy every time, and I always had to fish some shells out, but he got the hang of it faster than you might think and now he rarely drops any shell in! They'll never learn unless you give them an opportunity to try it, and they're often capable of more than you'd expect. And, on that note…
Be prepared for a mess! Baking with kids is not neat. It's just not. There will be a huge mess every time, but that's fine! I always view the mess as my excuse for a little peace and quite once we're done – I send the kids off to play, put in some headphones, and enjoy a few kid-free moments while I clean up.
Keep your expectations low. And finally, remember that it won't all be quite as magical and beautiful as it is in your head. They'll fight, they'll complain, they'll whine. It's just part of doing anything with kids, honestly. Just go into it with realistic expectations, turn up the Christmas music, and choose to have a great time anyways!
When we're picking recipes, I always aim for a good variety of well-loved favorites that we make year after year, super festive and fun cookies, and a few unique treats. It's nice to have some nostalgic favorites that we eat each year, but there are too many fun cookies out there to not sprinkle in some new ones as well!
Here's a look at all of the recipes we'll be making this year:
2020 Christmas cookie list
It's probably the most ambitious list we've ever made, but if there was ever a year for some extra Christmas cookies, it's 2020.
This year we also splurged for some adorable gingerbread man aprons for the boys, along with a new cookie jar (because you can't bake this many cookies and not have a cookie jar!). Here's some adorable cookie-making gear, if you need some things to get you started!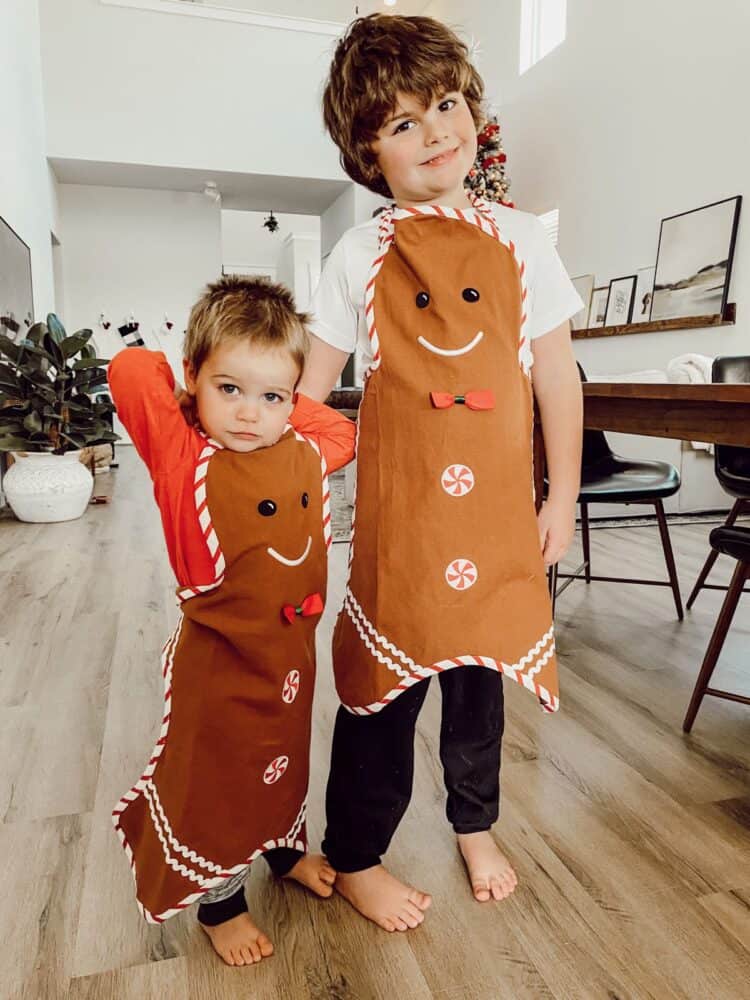 You can follow all of our Christmas baking adventures each week on my Instagram stories if you want to see the fun as it unfolds!