It's time for another holiday gift guide! I always love putting these together because I love gift shopping – this time around, we're focused on gifts for the kids.
I don't know how it works in your house, but in our family, the kids usually tend to request toys each year that fit whatever their interests are. Jackson loves LEGO, Minecraft, and all the other things most 6-year-old boys love. Grant loves anything with wheels. We're happy to accommodate their interests when it comes to gifts, but I always like to also get a few gifts that encourage creativity, learning, and collaborative play. These are generally the toys that last year after year, and that both boys love playing with!
For the most part, I try to get them things that they'll both be excited to play with and that I know they'll use for a long time! So, this gift guide will mostly feature gifts that would appeal to boys and girls at a wide range of ages. I've broken it down by price, and most of the gifts are on the cheaper side, with a few special gifts you might want to splurge on!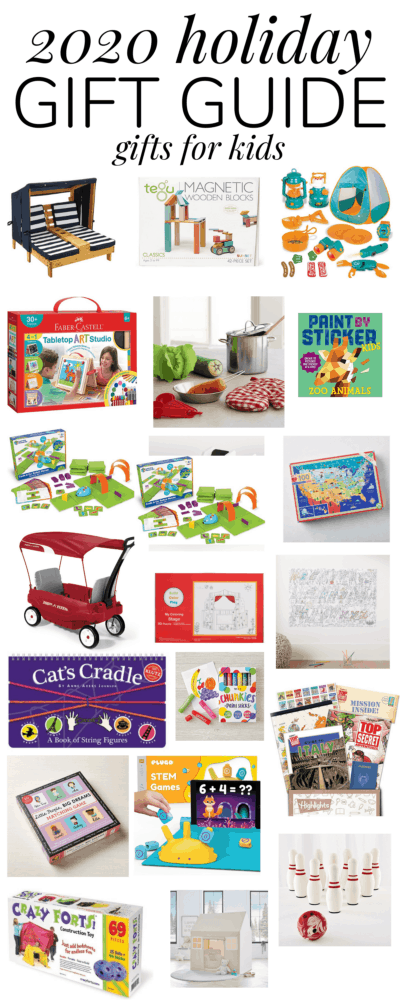 Gifts under $25
Gifts Under $50
Gifts Under $75
Gifts Over $75
Subscription/Experience Gift Ideas: