Kid Spaces Christmas Tour
We decked out our family room for the holidays and it feels so nice to have a little extra cheer upstairs! Today I'm sharing a peek at our kid spaces all decorated for Christmas.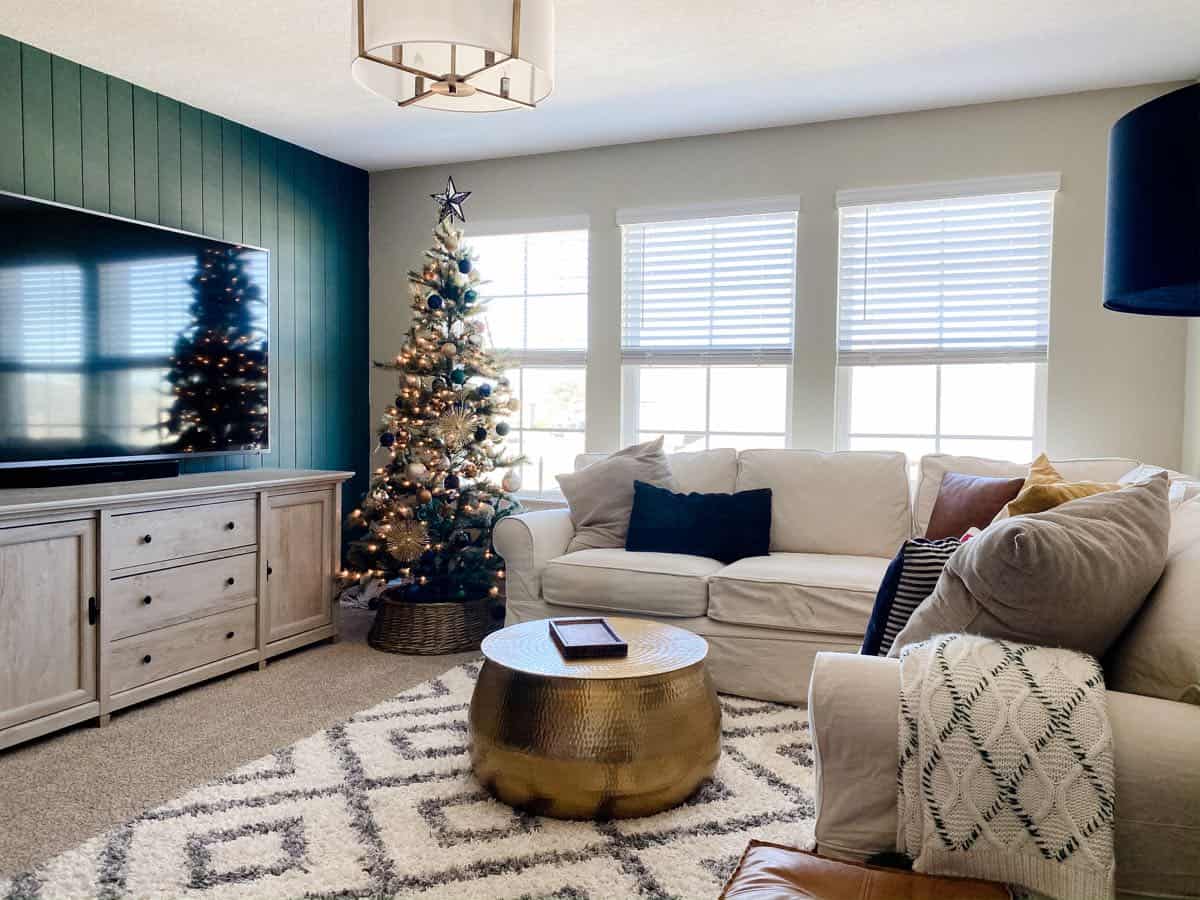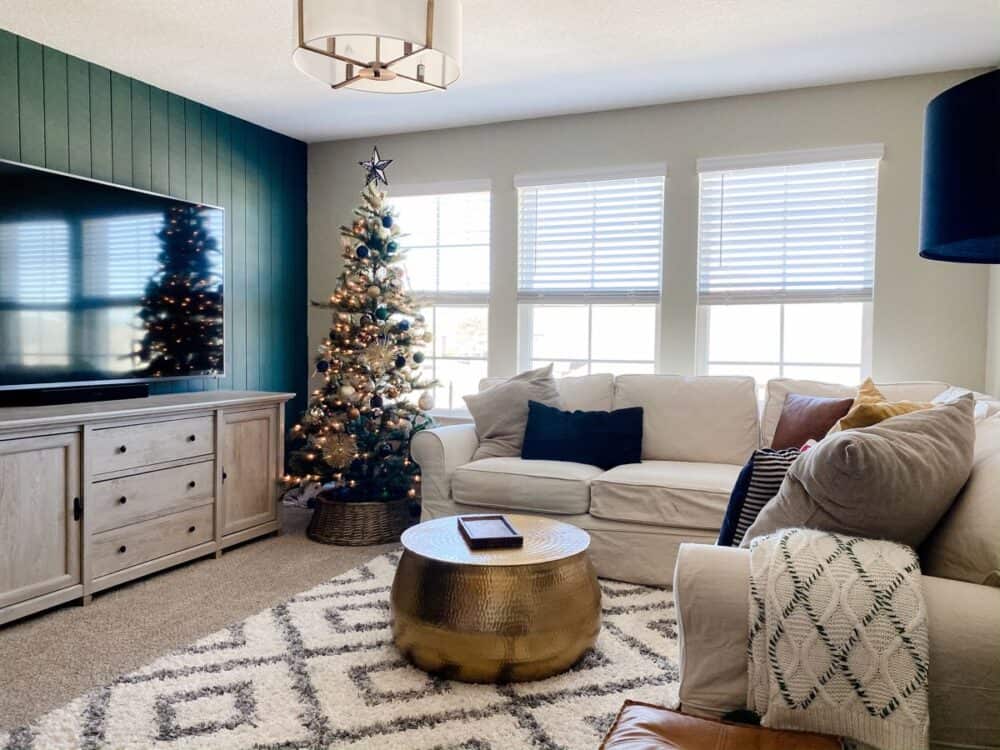 I feel like there are two types of people in the world.
There are the "one Christmas tree only" people. These people get a single Christmas tree, place it in a main area of their home, and just…don't get any other Christmas trees.
Then, there are the "can't have too many Christmas tree" people. These are my people. One 12-foot tree in the living room is not enough. I need one in my bedroom. I need a small one in the entry. The kids need trees in their rooms. And we need a tree in the game room upstairs.
ALL THE CHRISTMAS TREES!
Last year we had just moved into this house when we decorated for the holidays, so we didn't put a full-sized Christmas tree upstairs. But this year? Ohhhhh this was our year.
So, when my friend Chelsea from Two Twenty One asked if I wanted to participate in her Kid Christmas Tour that she's hosting with Chelsea from Making Home Base, I knew it was exactly the motivation I needed to get that game room tree up and decorated. I participated last year, and it was so fun to see all of the inspiration from the talented people she gathered up! If you're visiting from Two Twenty One – hello! I'm so happy you're here!
If you want to see all of the other spaces, read to the bottom of this post and I'll link everyone else who is playing along!
I'll admit still don't have the game room decorated exactly how I'd like to. I envision even more holiday cheer in the future – especially as the kids get older and can handle it. I also love the idea of sticking to this dark green, blue, copper, and gold scheme we have going on right now because it's a vibe and I love it. So, it's safe to say that after Christmas you'll find me scouring all of the clearance racks for some more things I can add to this space next year.
But, for this year, it's a good start!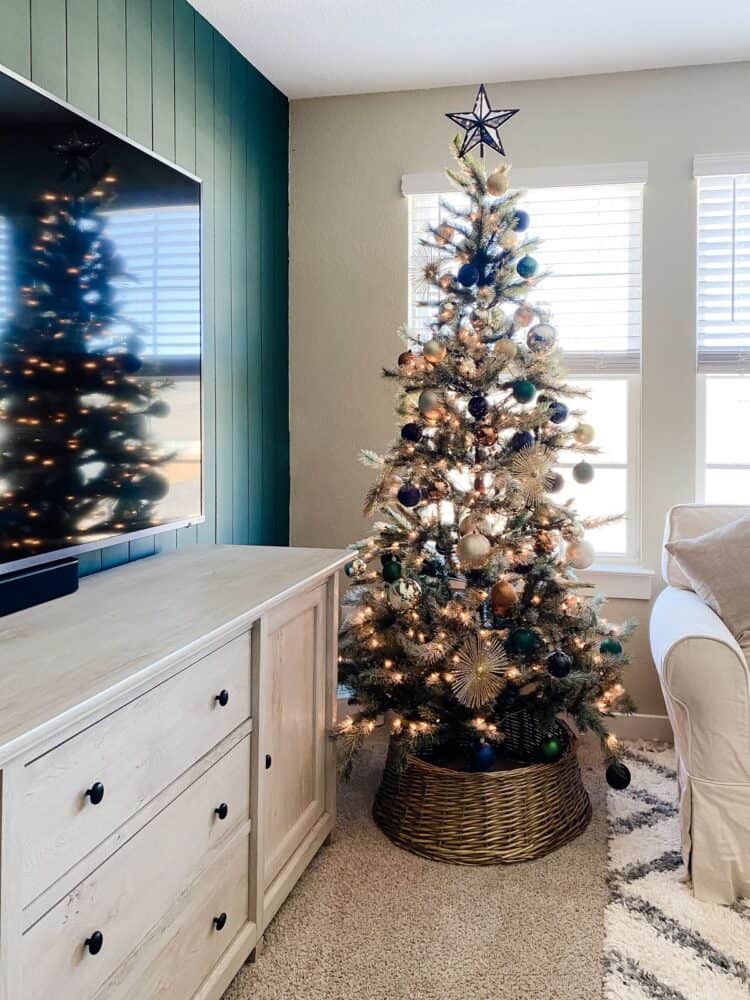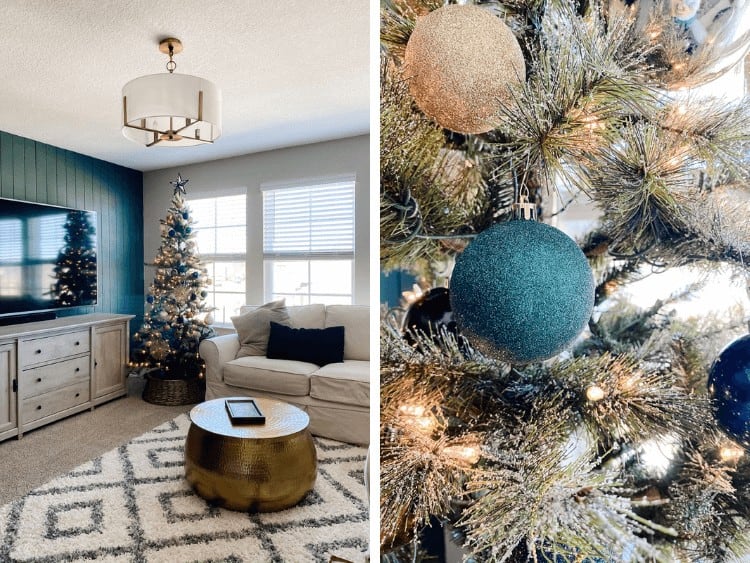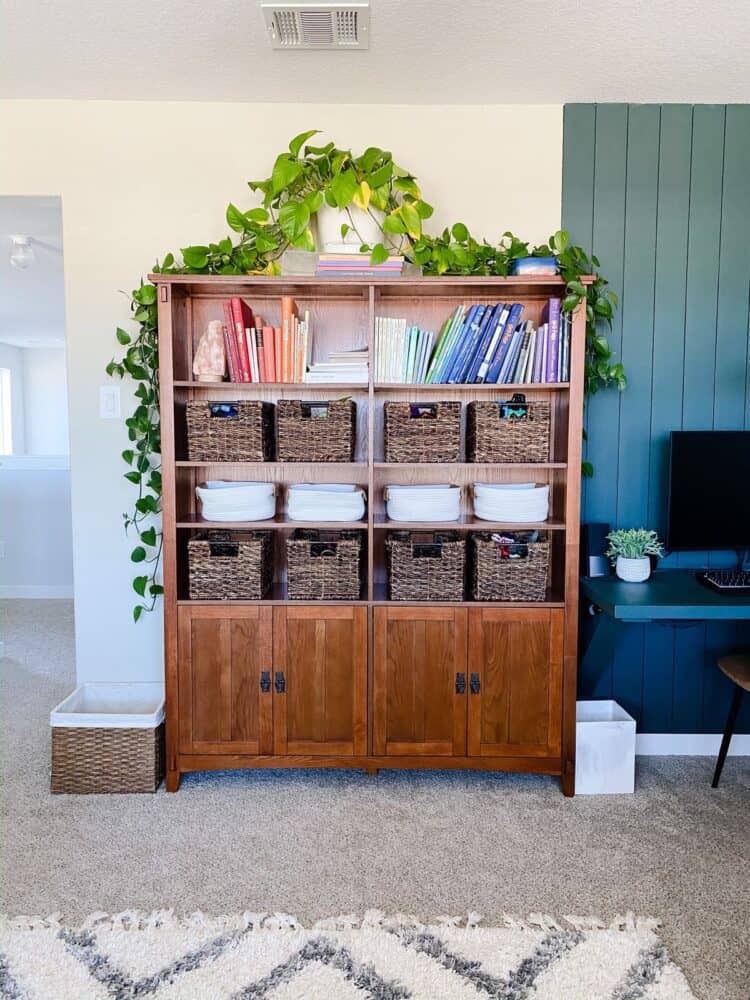 Nope, that last one doesn't have any Christmas decor in it but it has my magnificent Pothos that got relocated upstairs for the Christmas season soooo we're going to admire it anyways.
The main thing we added to the game room this year is this gorgeous tree (it's from Target!) with a ton of pretty jewel-toned ornaments. I'm not usually the type to pick a color scheme for my trees (because red and green is usually good enough for me!), but this room was just begging for something a little more stylized and I'm so glad we went for it.
Who would've guessed that my favorite ornaments this year would be the black glittery ones?!
I am more than a little obsessed with the way the tree turned out, and I want to carry this color scheme into the rest of the room in future years. You know, when we don't have a two year old in the house hellbent on destroying every piece of Christmas decor I set out.
We also added some adorable little faux candles to all three windows upstairs – they turn on automatically every night and it's the most charming view from the street.
And, of course, in the upstairs hallway we have our little interactive Christmas tree that I made last year (Grant plays with it every day!), and I swapped out all of our photos in the DIY photo display with pictures from the last few Christmases.
This was one of my absolute favorite traditions from when we had a similar photo display in our first house, so I can't even tell you how happy it made me this year to switch them out. There's just something so magical about looking back at all of these sweet, nostalgic photos.
I'm not crying. I swear.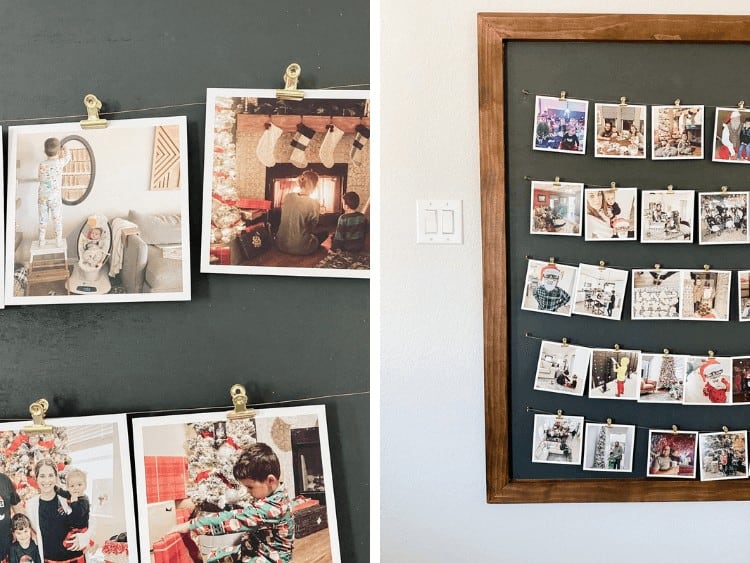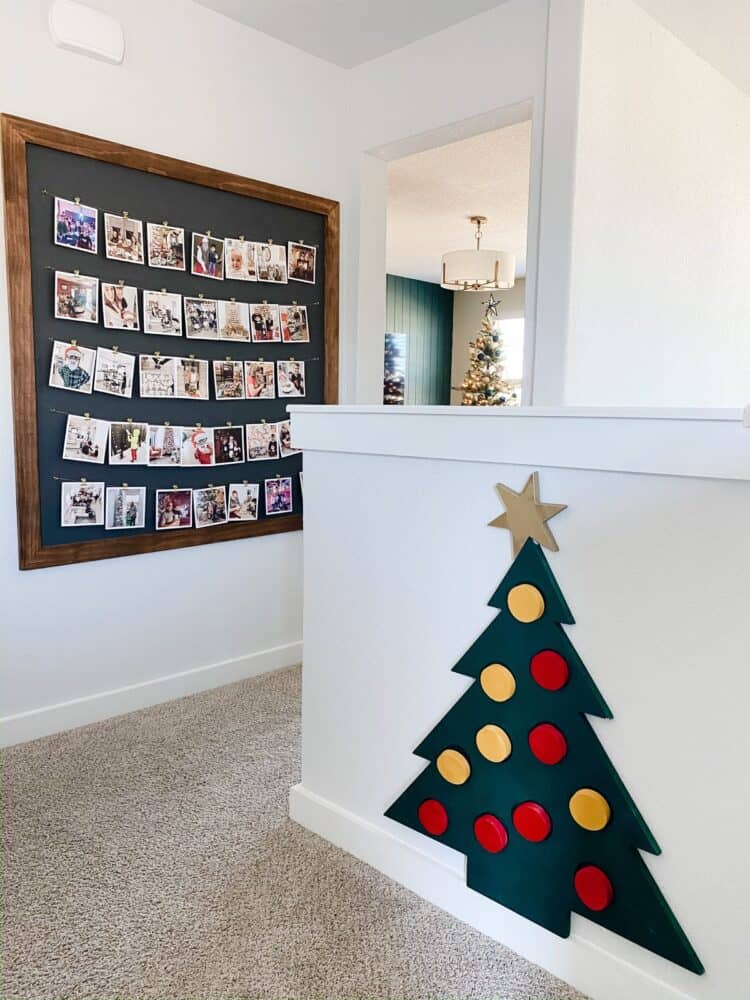 Our final little Christmas touch upstairs is a mini Christmas tree in each boy's room. Jackson got very into decorating his all by himself, and Grant mostly just pulls all of the ornaments off and loses them.
Needless to say, I'm questioning the decision to put one in his room this year.
I give Jackson full reign of how he wants to decorate his space for the holidays, and he always takes great pride in making it special. This year, he grabbed a bunch of the decorations that I wasn't planning on using and scattered them around his room. It looks a little like a big mess to me, but it brings him joy so I'm not complaining!
Be sure to head on over to Lemon Thistle to continue the tour – and everyone else participating is linked below!
MONDAY
Two Twenty One // Love and Renovations // Lemon Thistle // Stacie's Spaces

The Organized Mama // Design Improvised // Inspiration for Moms // Bright Green Door

TUESDAY
Making Home Base // T. Moore Home // Casa Watkins // Up to Date Interiors

Living Letter Home // Home on Poplar Creek // DIY Decor Mom // Kate Decorates // The Goat Abode