60 Stocking Stuffer Ideas
Happy Monday! Did you guys have a fantastic Thanksgiving? Ours was just lovely – the weekend was so relaxing and wonderful, and it was so nice to have some time as a family. We're headed back to work again today, but I'm not too mad about it because I only have to work for three weeks before Christmas break starts!
I spent a lot of time over last week shopping and planning for Christmas gifts. I made some awesome progress, and it feels so good to be almost done already! I've already shared holiday gift ideas for the ladies and the dudes in your life, and today I wanted to stop by with my final gift guide for the season – and it's one of my favorite things to shop for: stocking stuffers!
Each one is a pretty general suggestion, but I've linked to a favorite product or store for many of them – just in case you don't want to do any extra thinking! Also, I categorized the list a little bit but most of the gifts can (obviously) be given to anybody.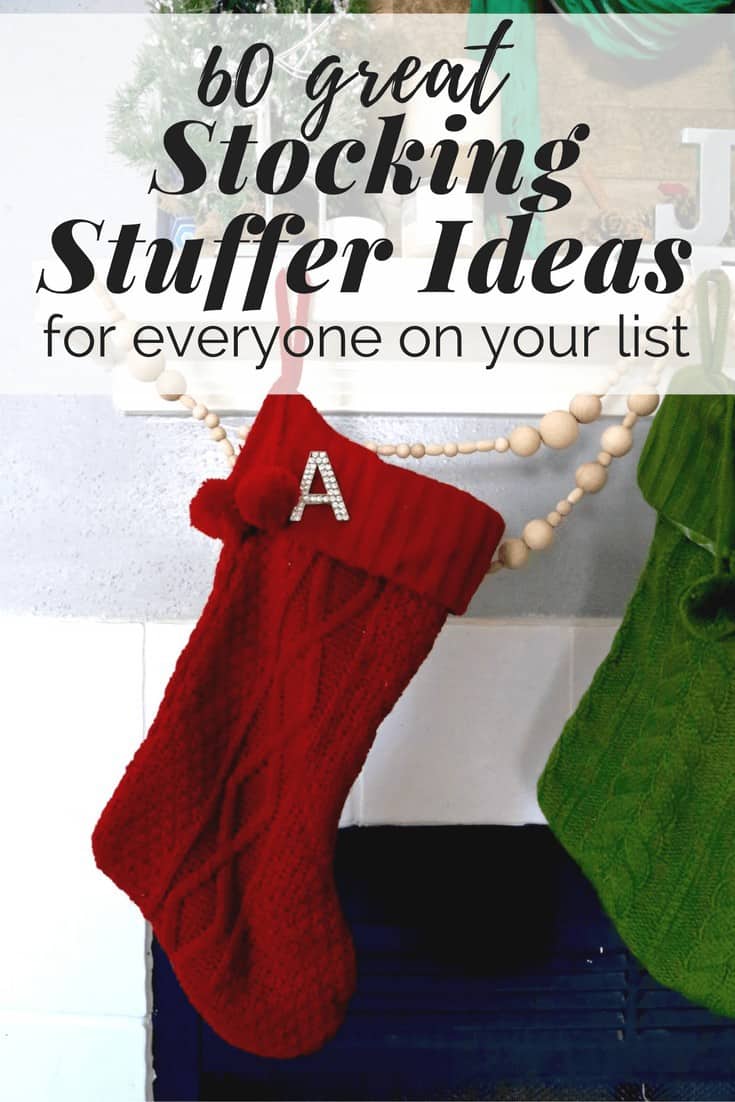 This post contains affiliate links. Click here to read my full disclosure.
For Him
Utility knife
Gift card to a favorite fast food restaurant
Movie tickets
iTunes gift card
Candy or beef jerky
Gloves
A nice pen
A flash drive
Ear buds
Shaving kit
For Her
Nail polish
Wine bottle stopper
Hair elastics
Chapstick
A toiletry bag
A cute notebook
Hand lotion
Stationary
A manicure set
Sunglasses
Magazine subscription
A keychain
For the Kids
Bubbles
Play-Doh
Stickers
Fruit snacks
Lego set
Crayons
A coloring book
A stuffed animal
Toy cars
Sidewalk chalk
Bells or other toy musical instrument
What are your go-to stocking stuffer ideas?