At the risk of sounding cliche, I cannot believe that tomorrow is Thanksgiving. How did that happen? I was just heading back to school from summer break yesterday!
As quickly as these last few months have gone by, I have to say that 2016 as a whole has been a rough month for our family. The last month or so, in particular, has been full of emotions, disappointments, and challenges. But, for every difficult thing that has happened, we have a dozen more things to be grateful for. Here are a few of the things we're feeling oh-so-thankful for this Thanksgiving season.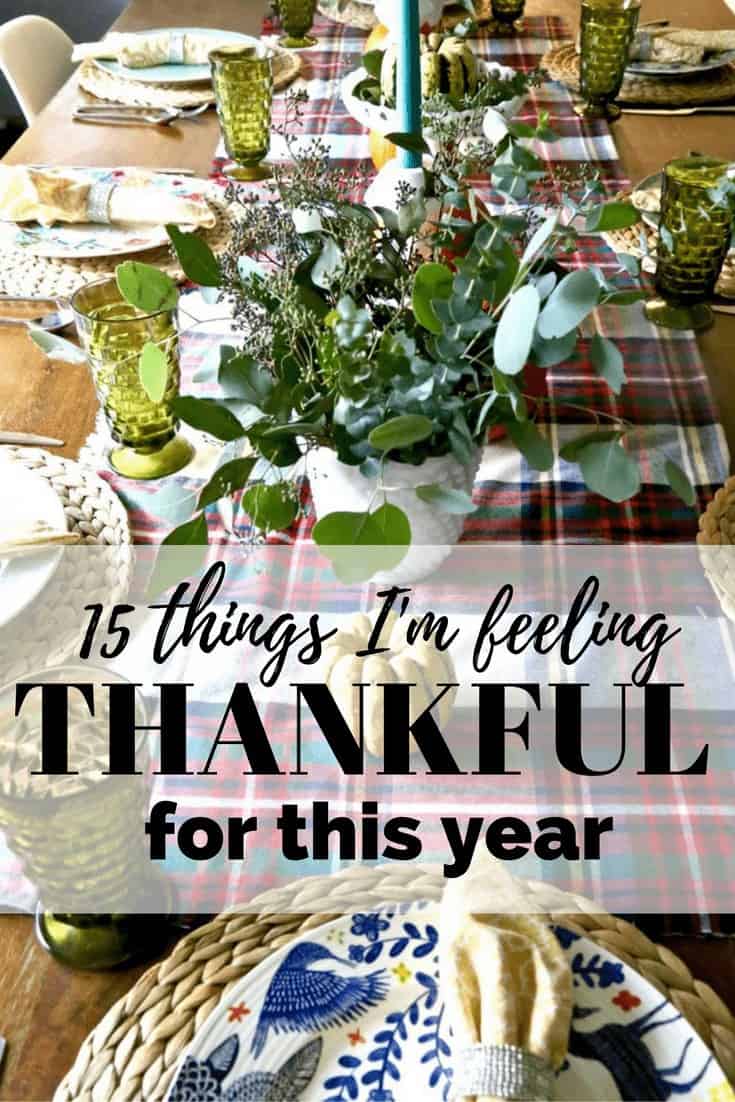 (This post contains affiliate links. Click here to read my full disclosure.)
Our family is all safe and well. We've seen some heartache and lost some dear friends in the last month – it has me hugging my boys very tightly and feeling so blessed to simply be able to come home to them every day.
Gilmore Girls. I literally start to get a little shaky and emotional every time I remember that in just a couple of days I'll have new Gilmore Girls episodes to watch. I cannot even tell you how much this means to me or how excited I am. I'm going to be a teary mess when that theme song starts up for the first time. I'm feeling myself getting a little misty-eyed just thinking about it! So so excited!
Date nights. Corey and I have been working hard lately on re-instituting weekly at-home date nights and it has been absolutely wonderful. We let them go for a while when his dad was living with us, but it was high time we got back to it and I'm so glad we did. We've been playing board games again, catching up on our favorite television shows, and spending lots of time just talking and focusing on one another. You know, the kinds of things married couples are supposed to do.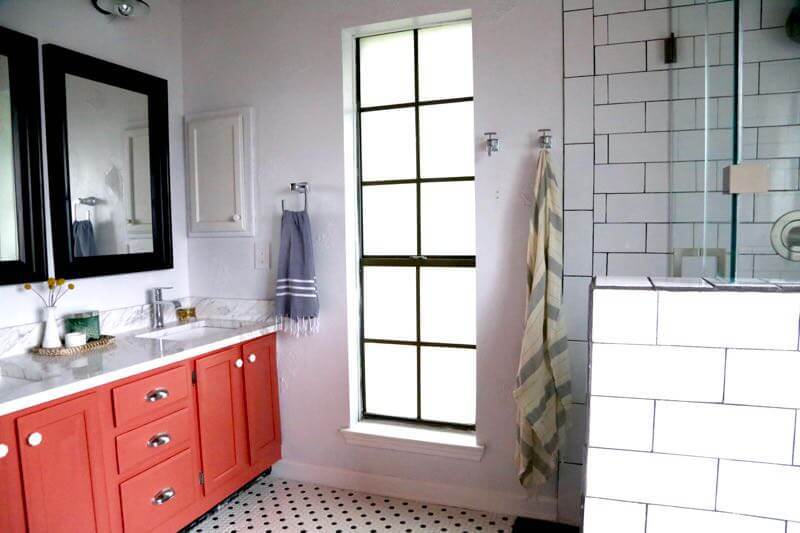 Our bathroom! I'm still processing how amazing it is to have a functioning shower in my master bathroom. There are no words. We're so thankful that our bathroom is complete and that it's so incredibly beautiful.
Toddler-isms. Jackson cracks us up on the daily, and I keep telling myself I really need to get better about writing down the ridiculous things that he says. Like the other day when he insisted I "hold you me" to the car because "I am too little to walk." Or, when he told me, "Mama, I want to watch Toy Story." I let him know we didn't have it and he said, "That's okay. It is on Facebook." Where does he get this stuff?!
Cool weather. It's always a bit of a crapshoot when he comes to cold weather for the holiday season – you never know what's going to happen! This year we've been lucky enough to have some nice chilly weather leading up to Thanksgiving, and I'm so thankful we've been able to bust out our sweaters a few times already!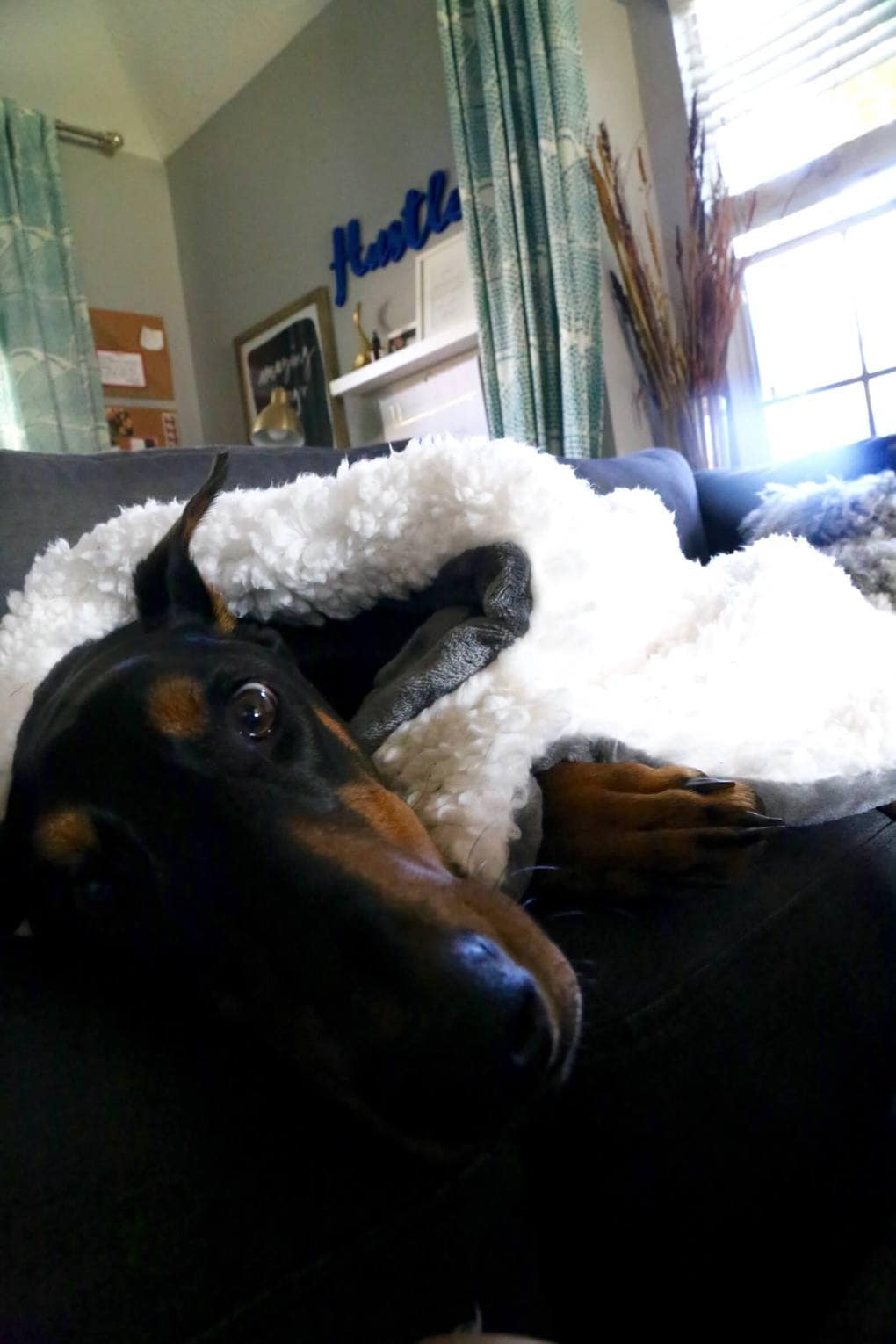 Fuzzy blankets. We snagged these cozy faux fur blankets from Big Lots when we were shopping for our post with them and I'm obsessed. Corey and I have always both had a thing for faux fur blankets, and now we each have our own so we don't have to fight over them anymore. That's definitely something to be thankful for. Although, I did just recently discover that UGG sells throw blankets and now I am seriously lusting after them.
Matching pajamas. Last year I really wanted to get us some matching Christmas pajamas but I never got around to it and I really regretted it. Corey and I were in Target the other day and I insisted on picking up some family pajamas immediately so I wouldn't make the same mistake again. We're going to start wearing our adorable buffalo check pajamas tomorrow night so we can get lots of use out of them throughout the season! I can't wait to snap tons of photos of us being all matchy and adorable.
Our messes. It sounds silly, but I've been working hard on being more appreciative of the chaos of our day to day life. Sometimes I get so annoyed by the messes and the junk that can clutter our home, but I'm learning to remind myself that the messes are there because we get to spend time playing with Jackson, pursuing our passion, and enjoying our family. We're pretty dang blessed to even have a home that we can get messy!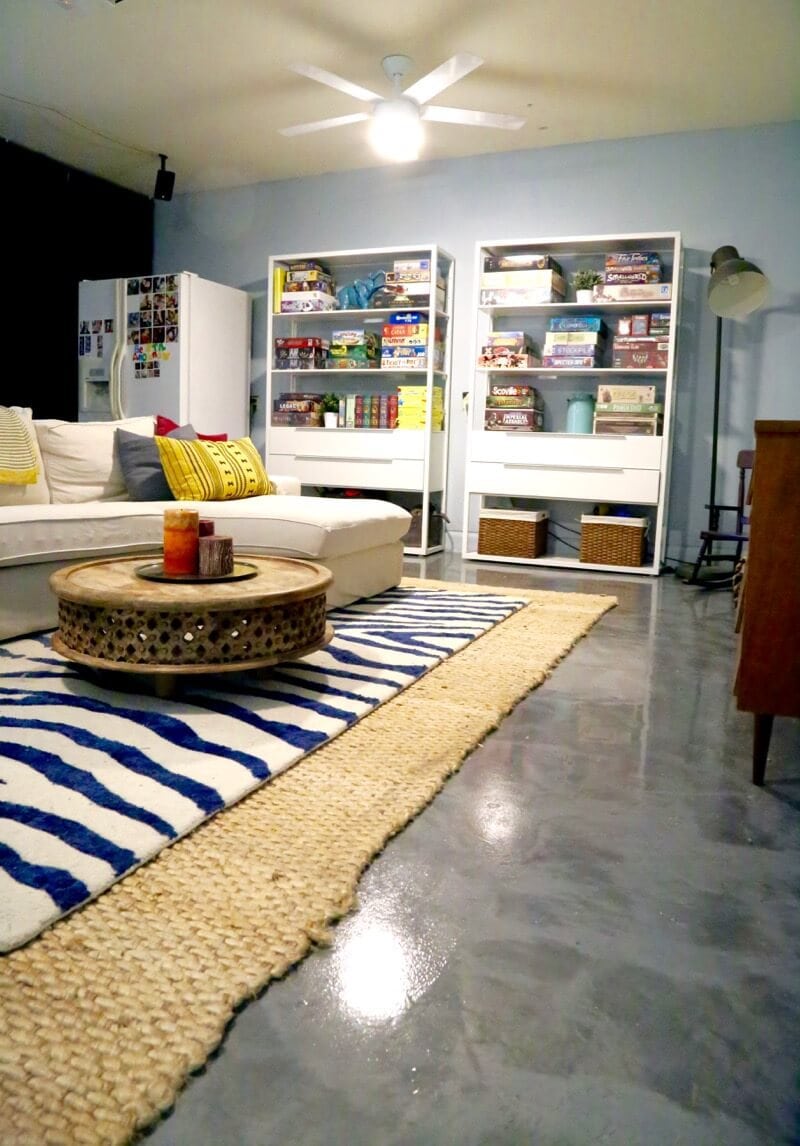 Our new garage flooring. We turned our garage into a media room a few years back but I never wanted to hang out in there because I just absolutely hated how it looked. Now that we've given it a makeover, it's a much more pleasant place to be and we spend so much more time in there! We still have a few projects on our to-do list in there, but I'm so thankful we were able to tackle fixing up this room this year because we're seriously enjoying our time in here!
Corey's new job. I mentioned off-handedly the other day that Corey is in the midst of a career change – he's not a teacher anymore! He recently left his teaching job to go back to his original career (and what he went to college for), accounting. It's a really great change for our family and the opportunity came at the perfect time. I'm so glad we decided to make this jump, and I think in the long run it's going to be a fabulous decision for us. I just have to adjust to the fact that he doesn't get nice, long breaks like I do anymore – it has been weird to be off all week while he is working!
Financial Peace University. Corey and I just finished doing this through our church and it has been pretty life changing for us. I'm so thankful we decided to do it, and I'm excited about the possibilities now that we've learned so much! It's really changed our attitude towards money, and I'm pretty pumped about what the future holds now that we have this knowledge.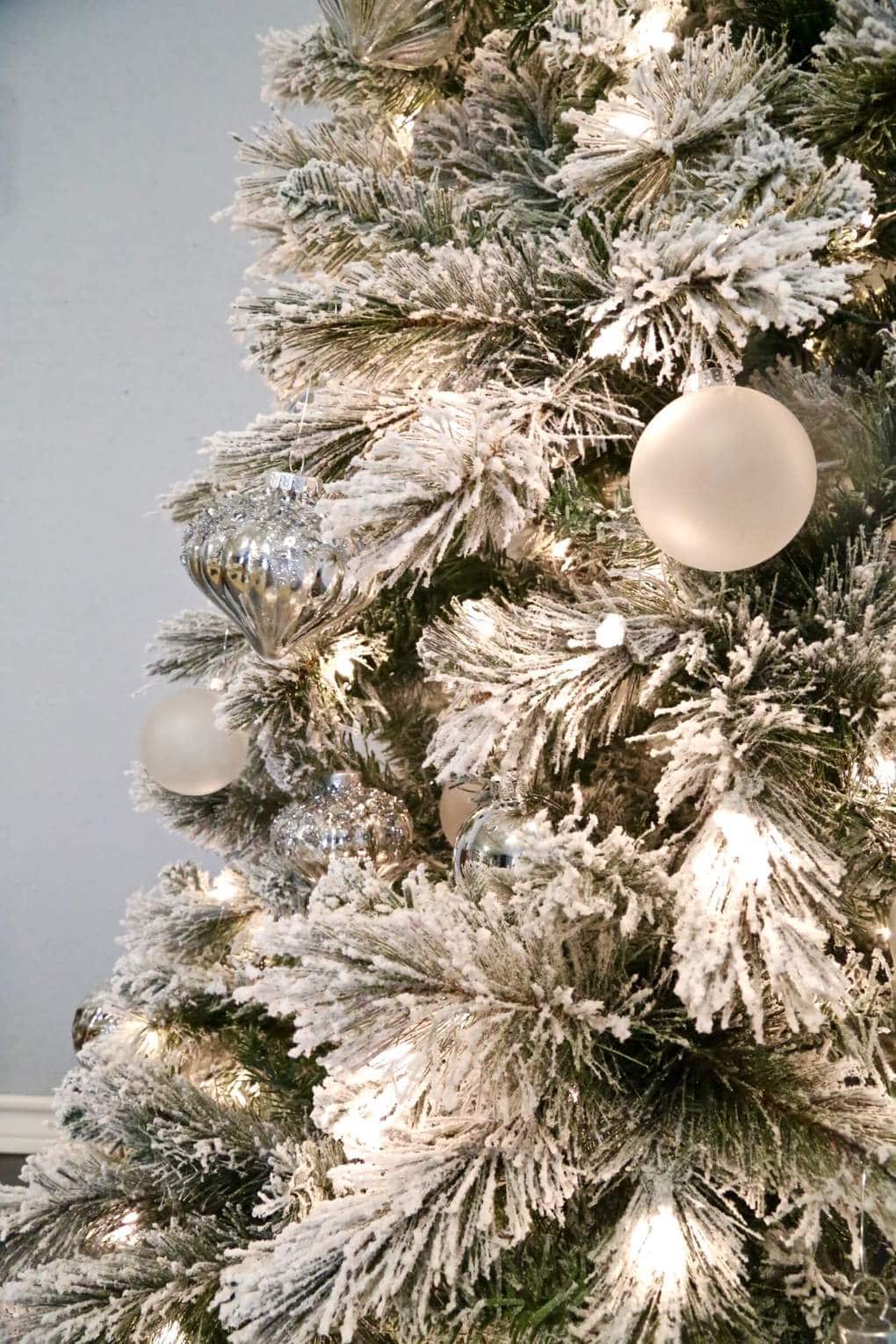 Christmas trees. We've already put up one Christmas tree in our home (I know, but I couldn't resist it) and I'm so excited to put up the rest! Corey and I have a serious problem when it comes to decorating our home for Christmas and now we're up to a whopping five Christmas trees in our home. I'm fully aware that we're a little nuts, but if having five Christmas trees is wrong, I don't wanna be right.
Cozy cardigans. I've always been a cardigan junky, and as I get older I want them to be big, baggy, and chunky. I recently got this one from Kohls and I think I've worn it at least 3 times a week since. I'm seriously eyeing this one at Target, too! There's nothing that makes me happier than a big sweater, leggings, and boots.
Our cedar-planked ceiling. I know I've already mentioned the bathroom but I feel like the ceiling deserves its own bullet point. It's by far my favorite detail of the whole room because it's so unexpected and it makes such a dramatic difference. And oh my goodness, the smell in that room when you take a shower and it heats up a bit – it's intoxicating!
YOU! Okay, I can't finish this list without adding this one to it. Whether you've been reading here for one day or five years (hi, old friends!) I am so beyond thankful for you. You have no idea what it means to me that you keep coming back here, commenting, pinning my posts, sharing on social media, and sending me emails. I love connecting with y'all, and it makes me so happy to hear from you guys when you're inspired by something you see here. This blog really is my passion, and as I work towards turning it into a full-time career, I'm constantly thinking about you guys, how much I adore you all, and how I can make this space the best, most inspiring place it can possibly be. Thank you so much for inspiring me to work so hard and for being such wonderful readers and friends. This little old blog wouldn't exist without you, and you're some of my favorite people in the entire world!
I hope you have a fabulous Thanksgiving tomorrow and that you get plenty of turkey, stuffing, and pie! I'm taking the rest of this week off to stuff my face with turkey and pie, and to immerse myself in the world of Stars Hollow once again over the weekend (AHHHHH!). I'll be back bright and early Monday morning, and next week I'll shart showing off our Christmas decor for this year!
What are you thankful for this year?