Friends, I have to share something not pretty with y'all today.
A few years back, Corey and I converted our garage into a media room. We were so pumped about it, we blogged a bit about it, and then I never mentioned it again.
Wanna know why?
Because I hate it.
(Get your pinning finger ready, y'all, these photos are keepers.)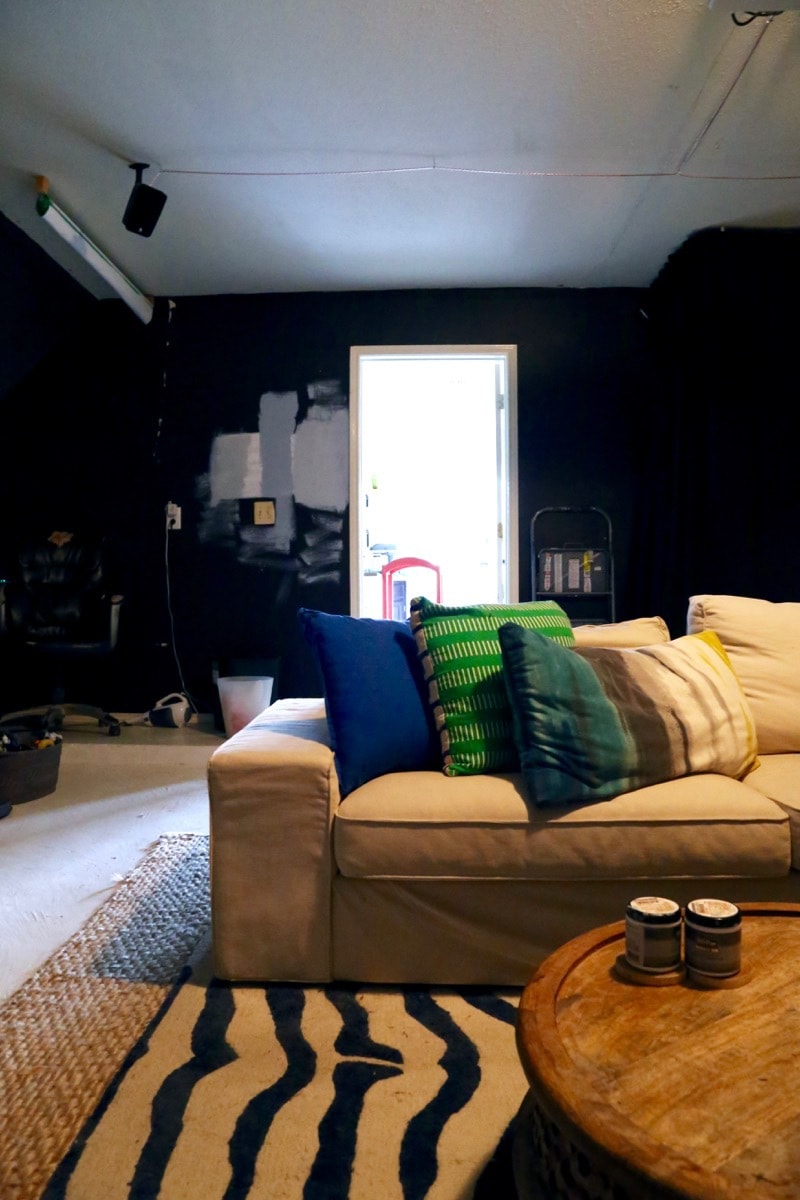 Corey and I made some pretty hasty decisions in that room in the interest of getting it put together quickly, and almost immediately after finishing some of the projects we were left feeling less than pleased with the finished result. Corey really wanted to go with black walls to create a nice cave-like feel for movie watching, and I love a bold decision so I agreed…but neither of us really thought about the fact that the room has zero natural light so it is the darkest and most depressing room in the world. I think we were both influenced in the wrong direction by how awesome the black walls looked for this project, but we neglected to remember that when we took those photos we had the garage door open to let in the light…and once we turned it into a media room, that wasn't a possibility anymore!
On top of the depressing black walls, we painted the concrete floor white (whyyyyyyyy???) to save money – it's cheaper than carpet! – but it was such a stark contrast to the walls and it stains so easily that it just looks absolutely terrible now. We don't mind the more industrial feel of leaving the floor bare (carpet would be great in theory, but we want something easy to clean), but this is just not a good look. The other things in the room are much easier to fix (like the awful lighting, the complete and utter lack of pretty accessories, and the weird rug/pillow combinations), but we've been more or less paralyzed by this room since we very first completed it because neither of us was super happy with it but we didn't really know what to do.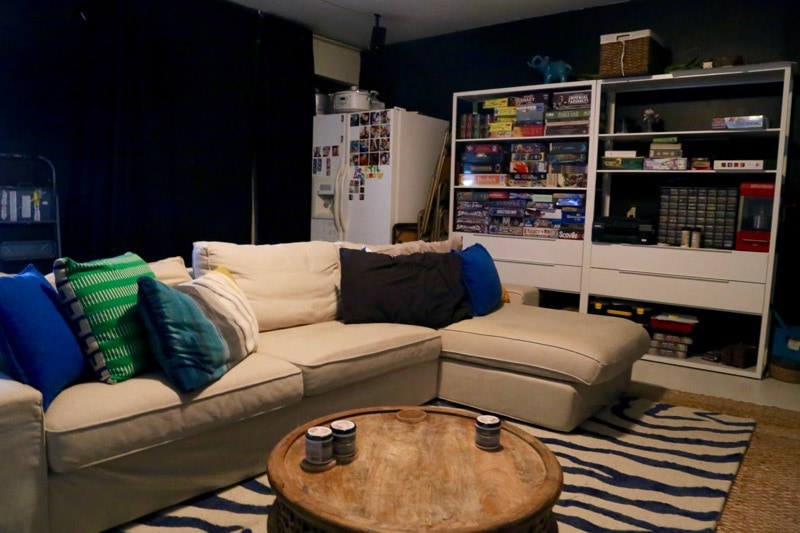 However, we're finally taking this room back. We've been working our little butts off on fixing some of the biggest issues in the garage, and I think that when we're done it's actually going to be a room we'll enjoy spending time in. And, yes, we're absolutely doing this room at the exact same time as the One Room Challenge. Apparently, we like to see exactly how far we can stretch ourselves before we completely collapse from exhaustion (spoiler – I have a feeling that's coming soon!).
We have a crazy exciting fix for the flooring that I can't wait to share (you'll never guess the direction we're going, and it looks so cool!), the walls are getting lightened up a lot, and we're bringing in some more light and fixing all of the weird cord issues we have happening on the ceiling. Add in some pretty finishes (like actually trimming out the room), accessories, and a bit of furniture shuffling and this room will be as good as new.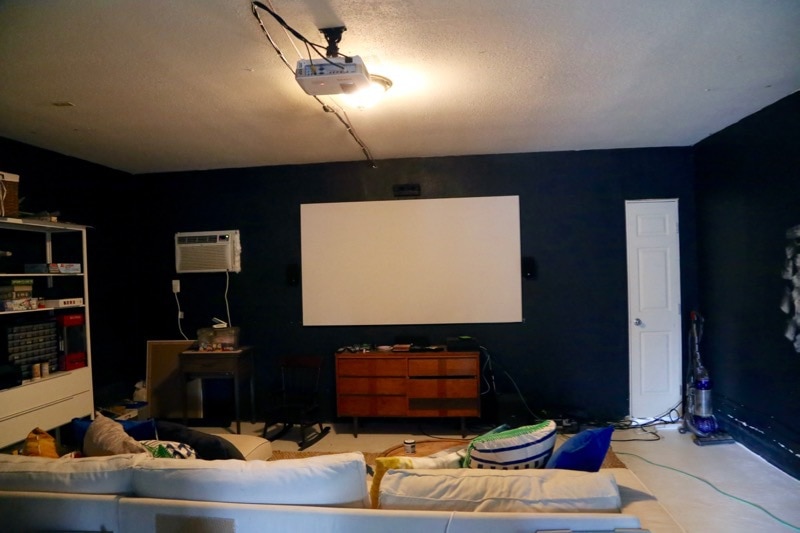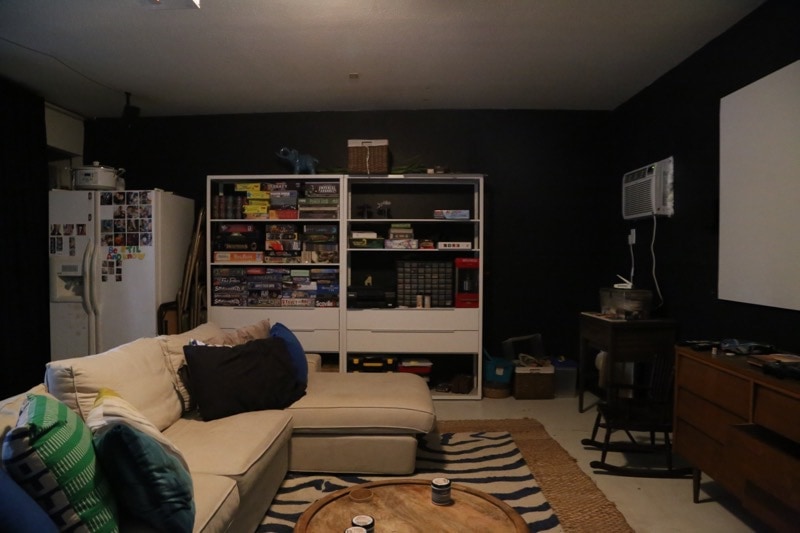 I can't wait to come back and show you how much better the room is looking now. We're not done yet, but some of the major changes have been made and it's feeling so much better already.
Have you ever made over a room and then hated the finished product? This was our first major room mistake, but I'm sure it won't be our last!