Corey and I have officially lived in our new house for a little over a month now, so I figured it was high time for a house tour. Get ready to be completely overwhelmed with photos, and please don't be too harsh on us – we just finished unpacking, so we're going more for "clean" than "beautiful". We'll get there eventually.
Let's start in the living room.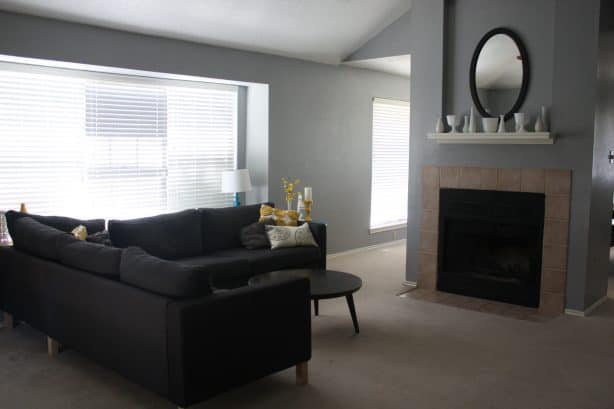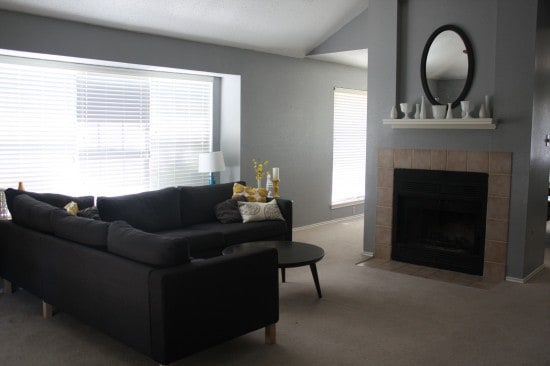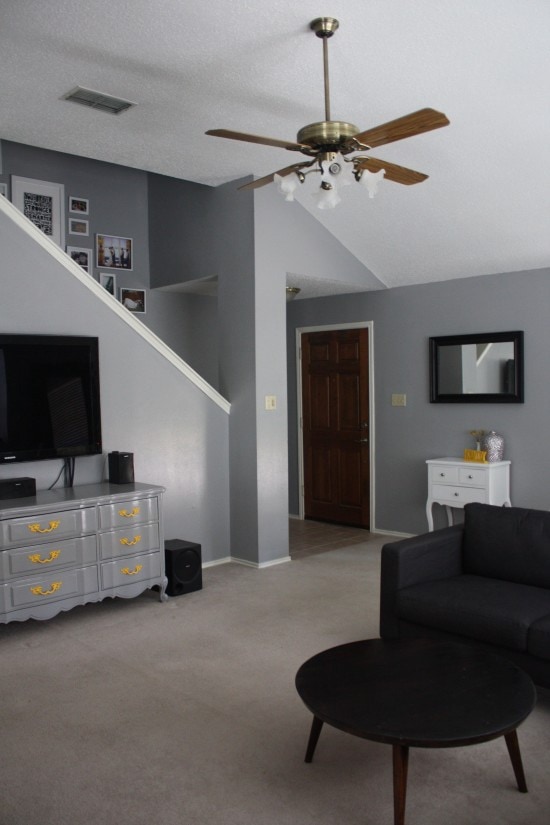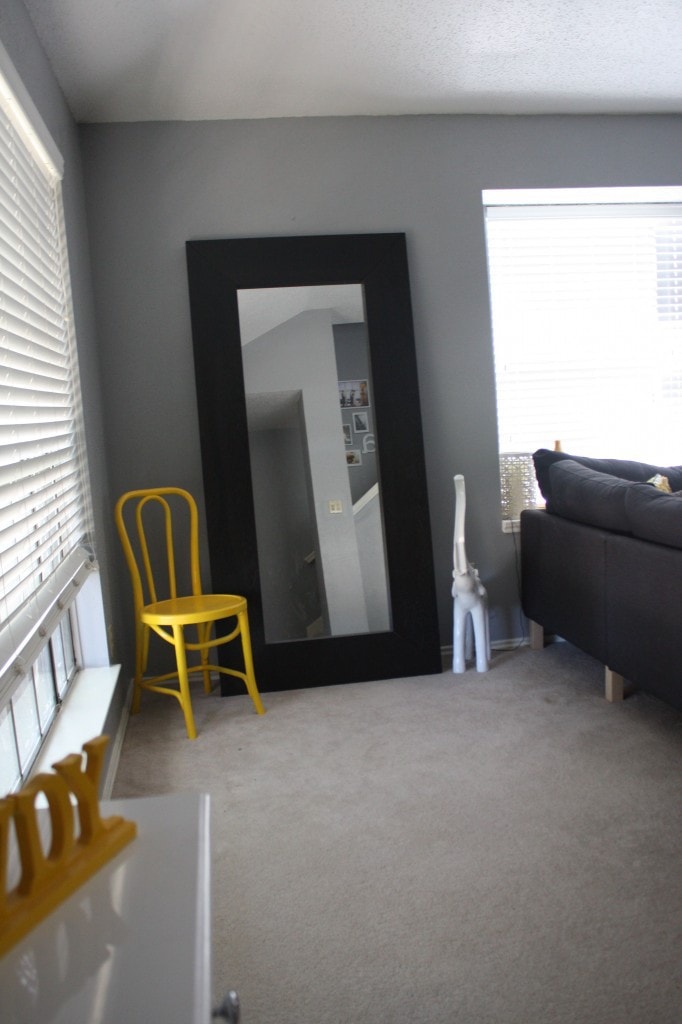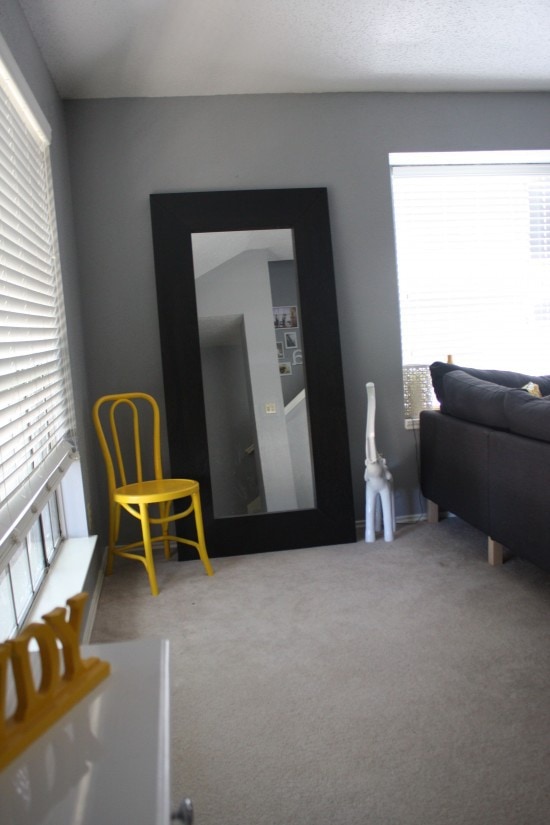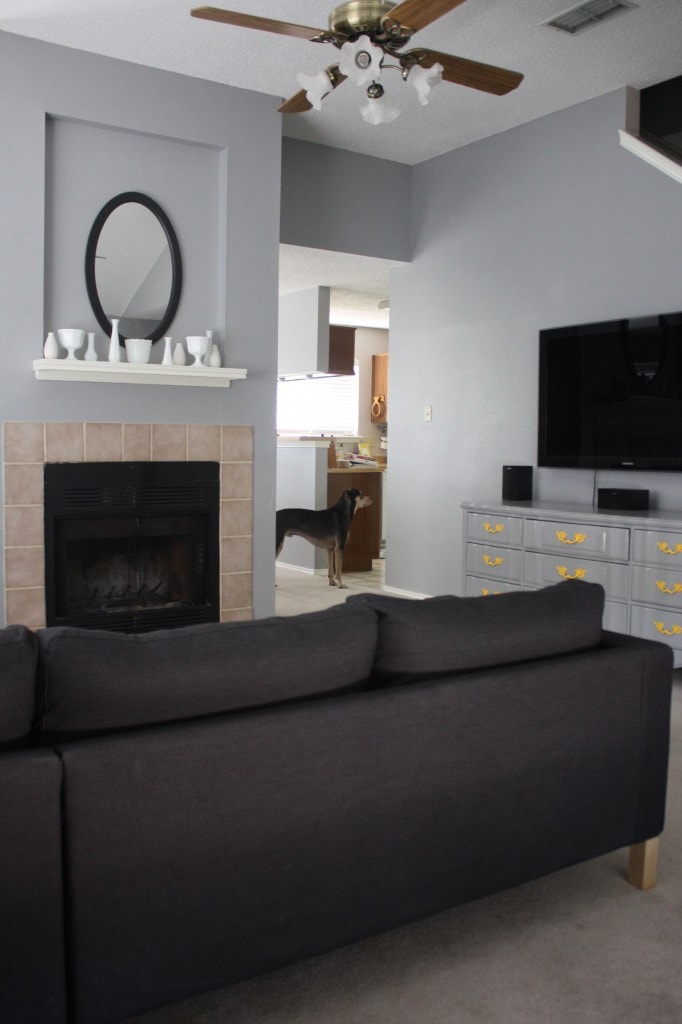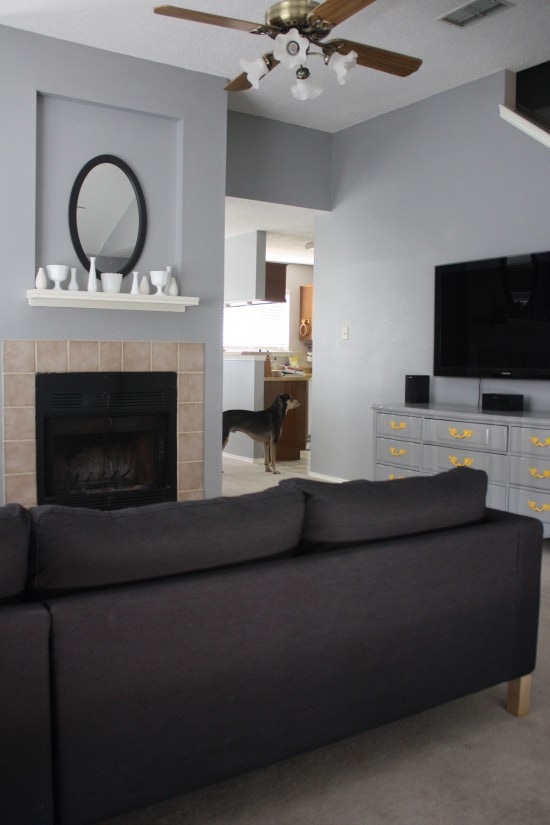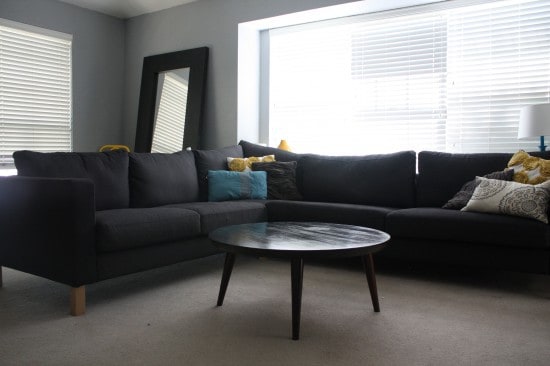 The living room is probably the most "finished" of all of the rooms in our house, though it has a LONG way to go. I might write up a post next week with a quick to-do list to give y'all an idea of what's to come, but trust me when I say every room in this house is far from finished!
Next, our newly- filled dining room, and the kitchen.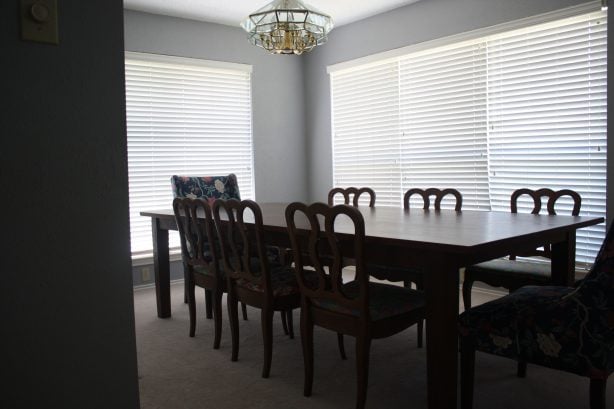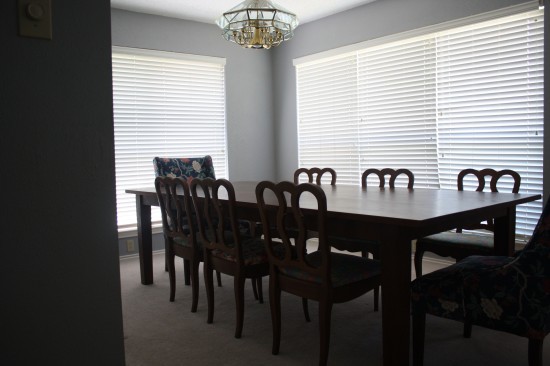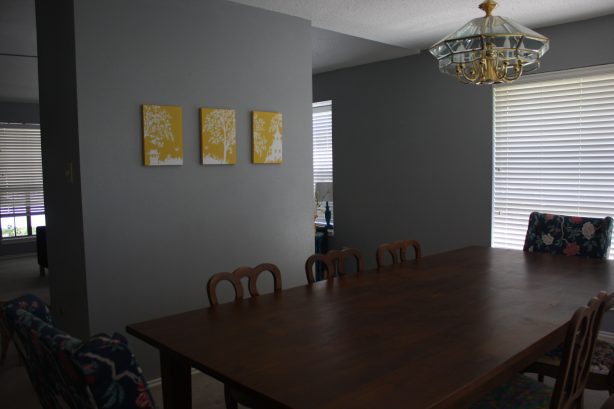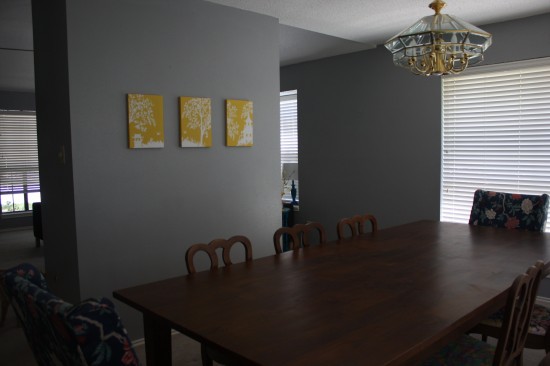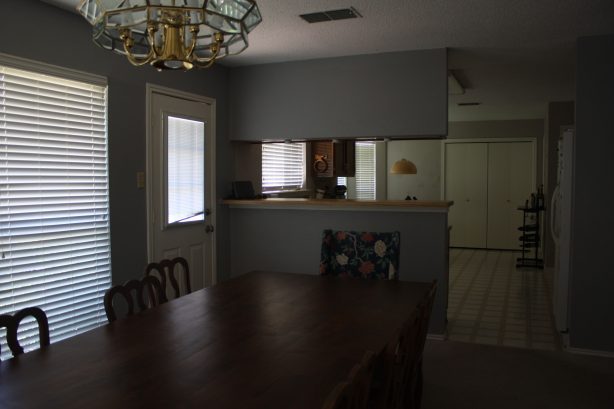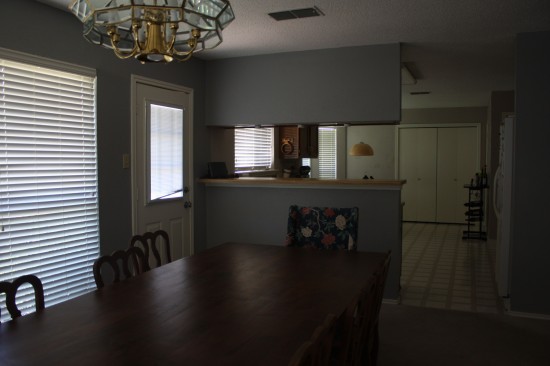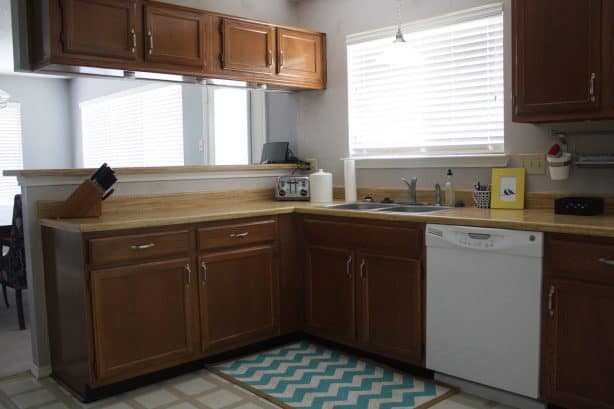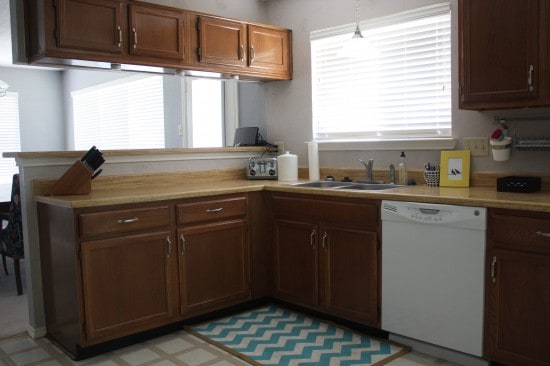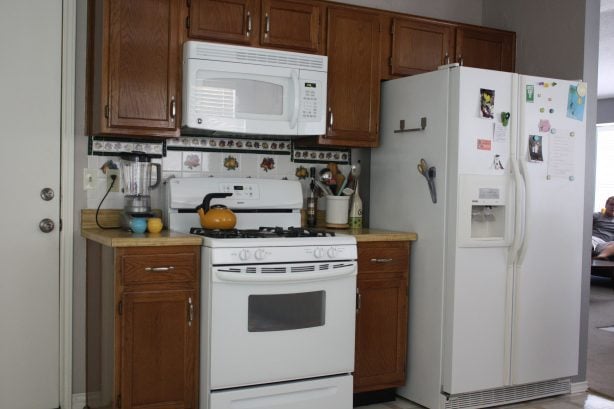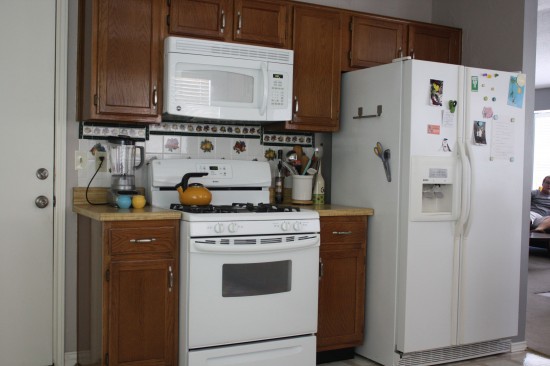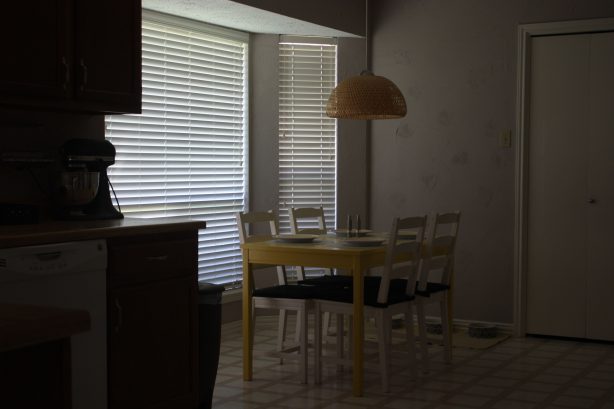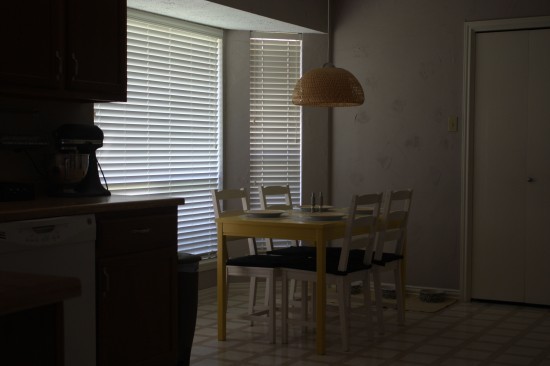 That's about all there is worth seeing downstairs. There's also a small laundry closet, a pantry, and a half bath down here, but trust me when I say they aren't worth photographing.
Upstairs, we have our bedroom, and our two extra rooms.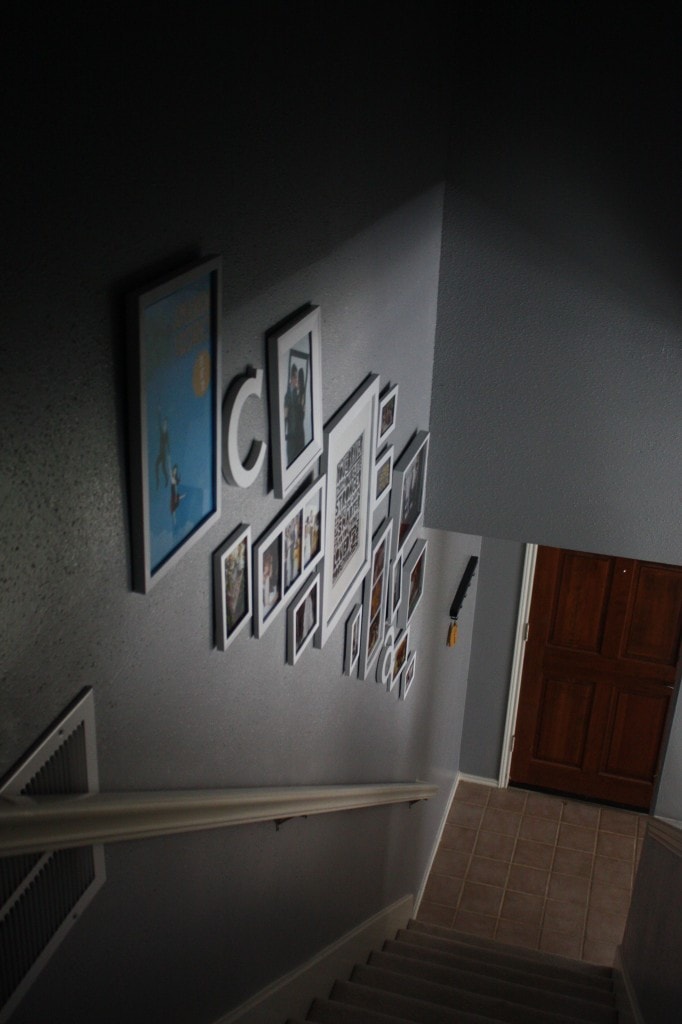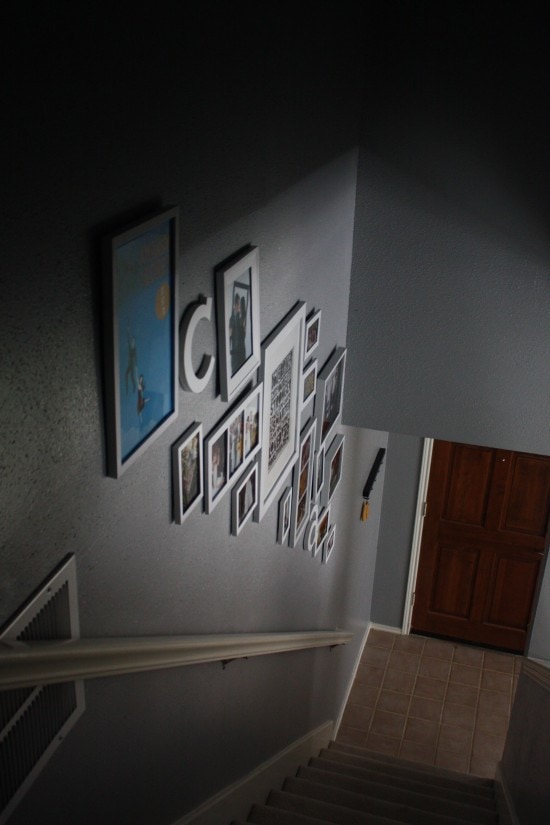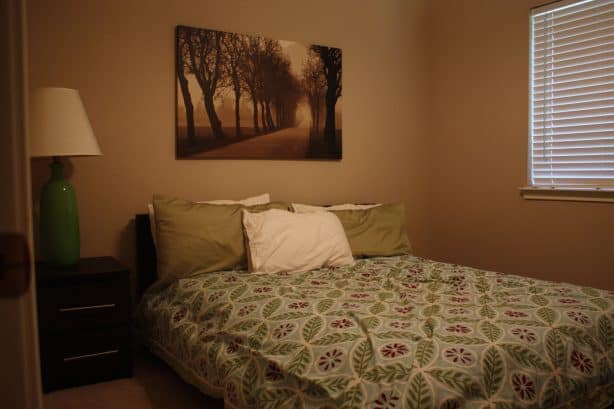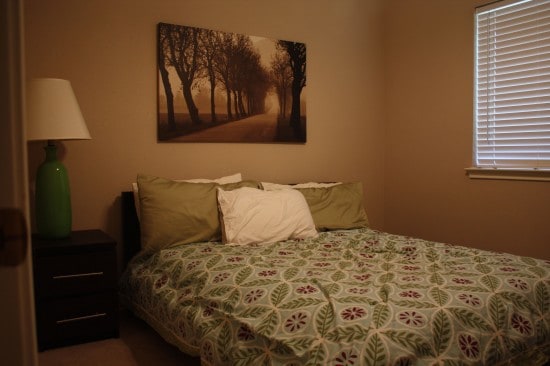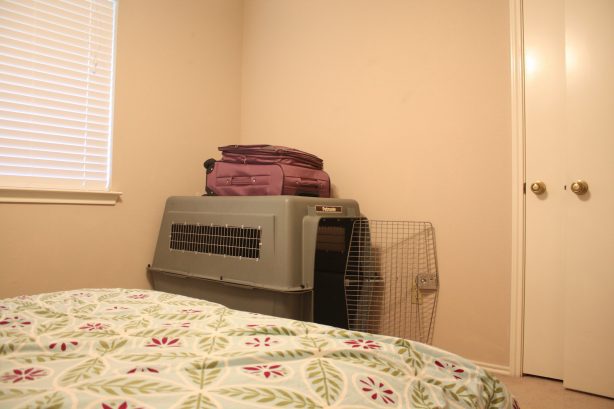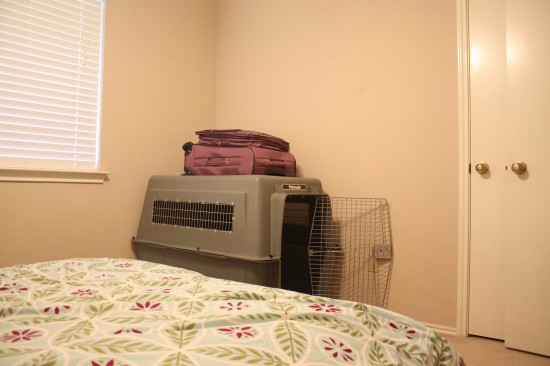 The guest room is incredibly boring right now, but it's pretty low on our priority list. It's the home for Ranger's kennel until we find a better place to store it, and it also currently holds our emergency bag.
The office is just as bad.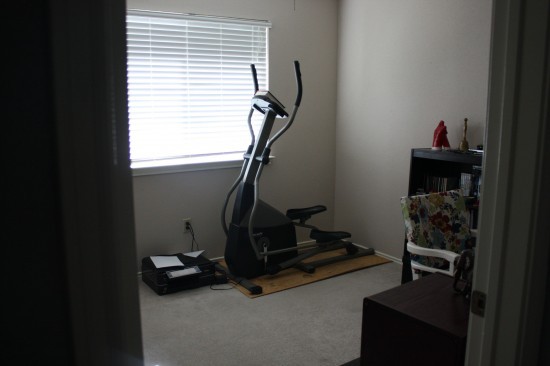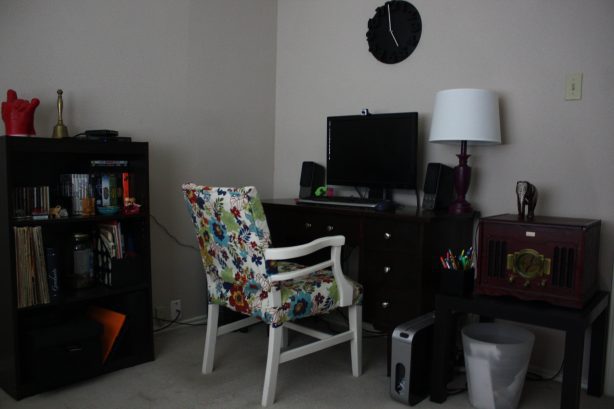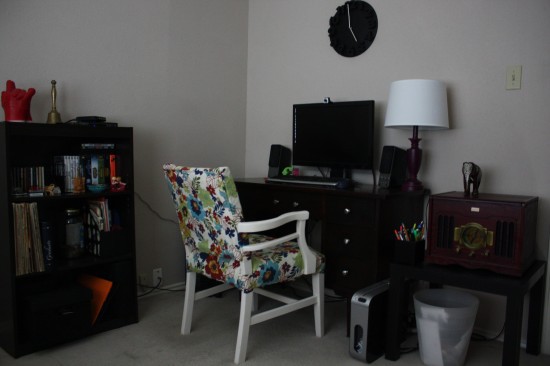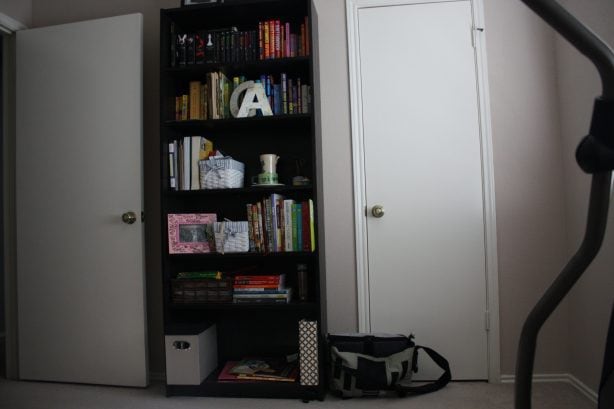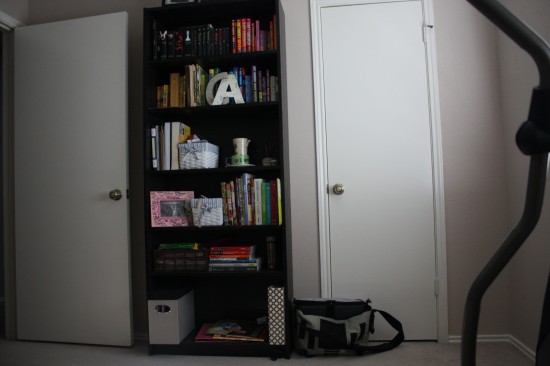 Across the hall from the office is our guest bathroom. It's a bit awkwardly shaped and in horrible need of a complete overhaul, but it's functional!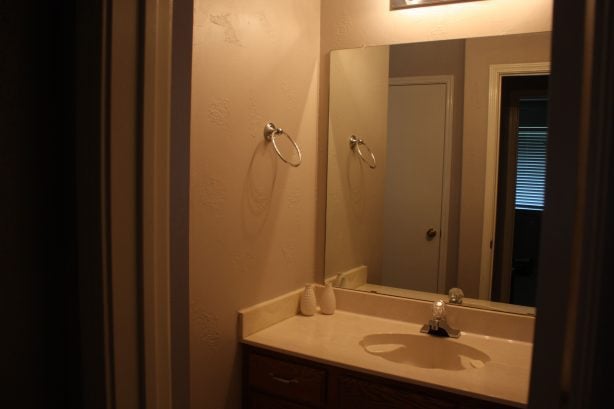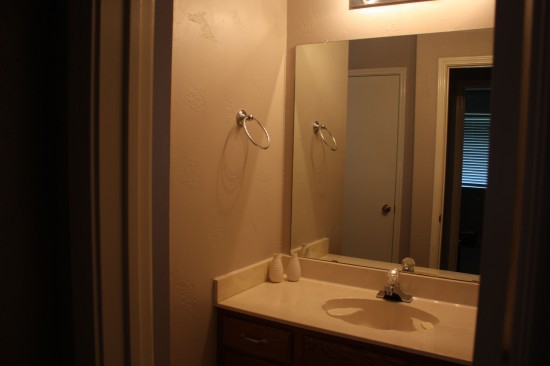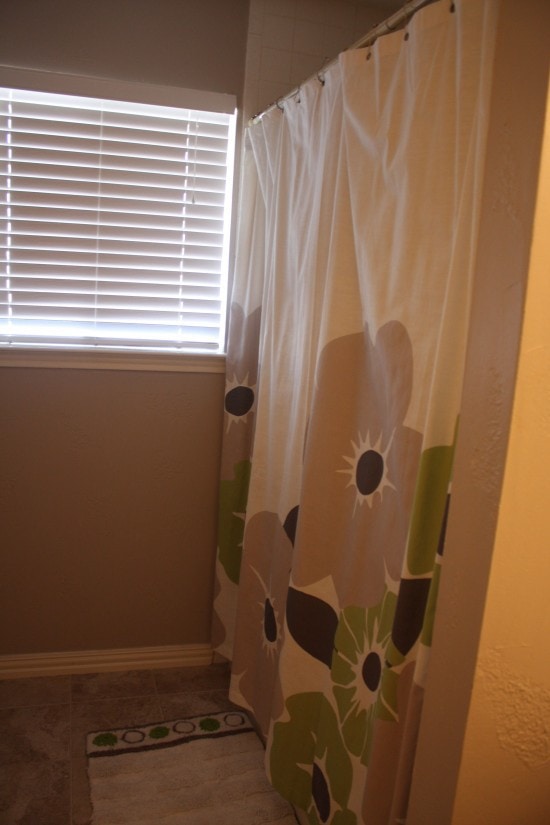 And, of course, we have our room.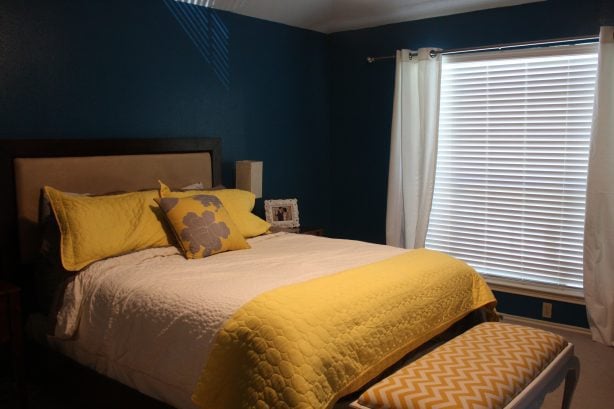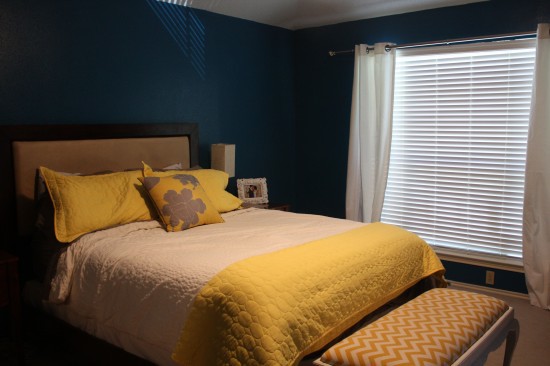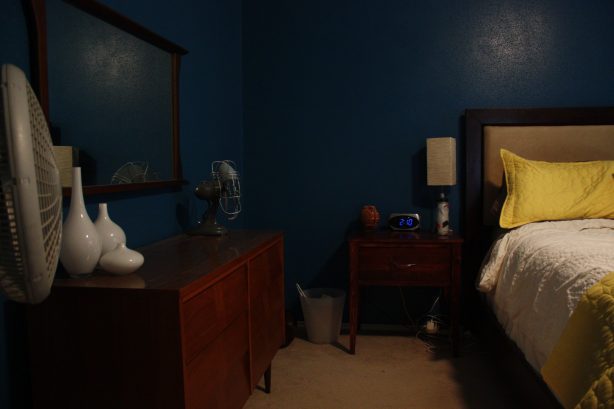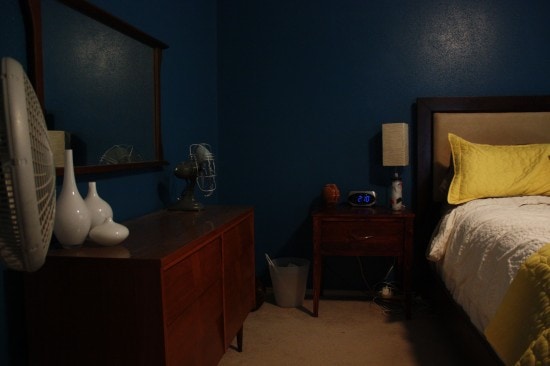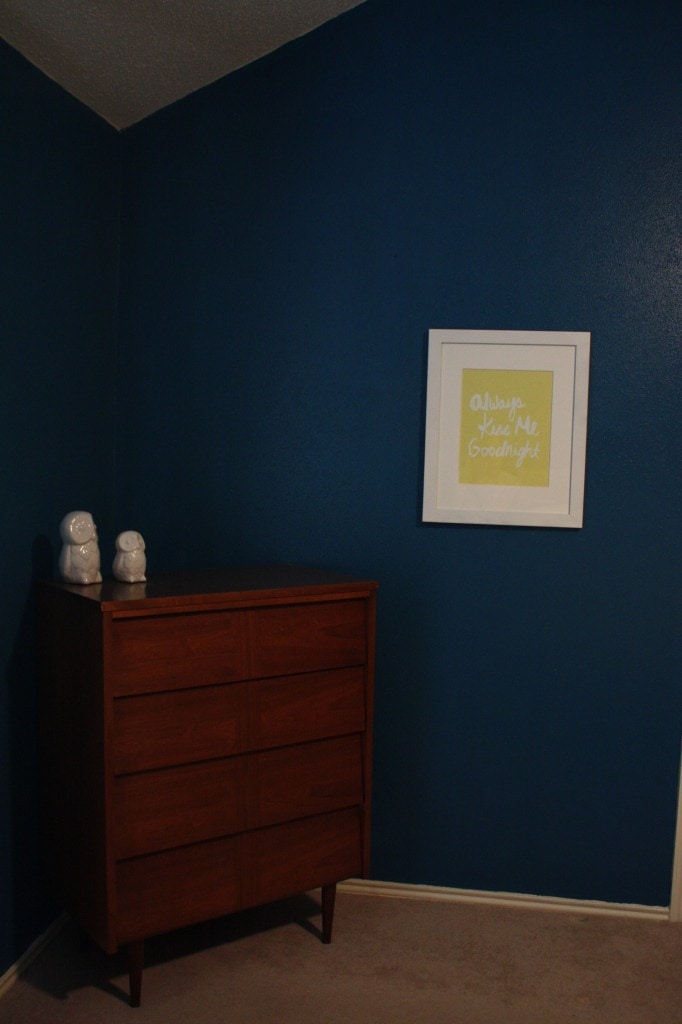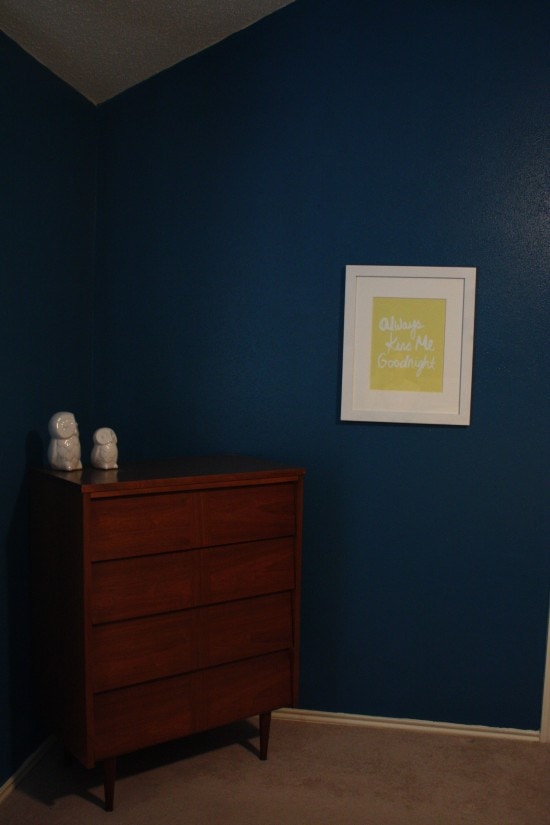 Our bathroom is one of the worst rooms in the house, though it's also one of the rooms with the most potential. I gag a little big every time I see that horrible color on the walls, so hopefully we'll get around to fixing that sooner rather than later.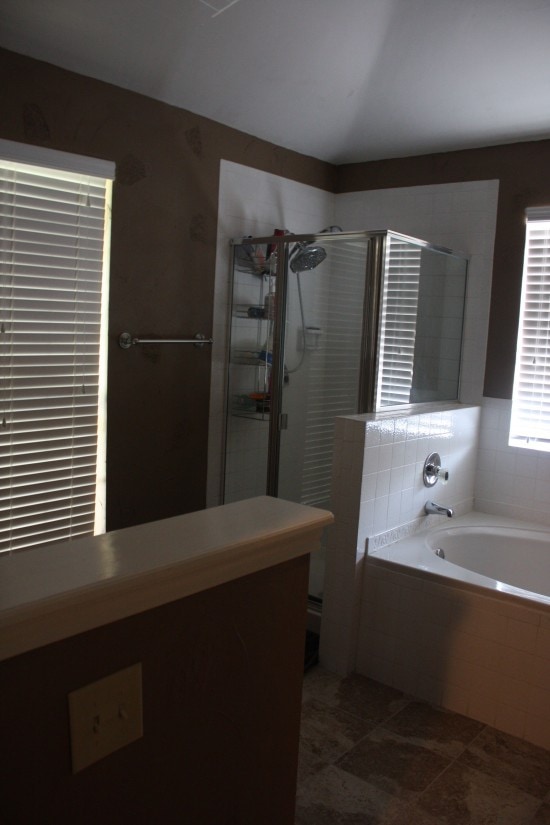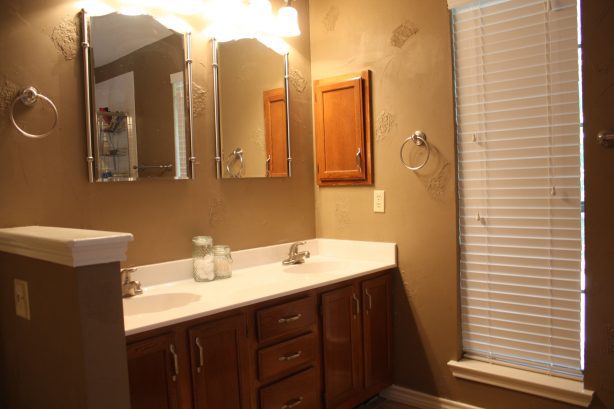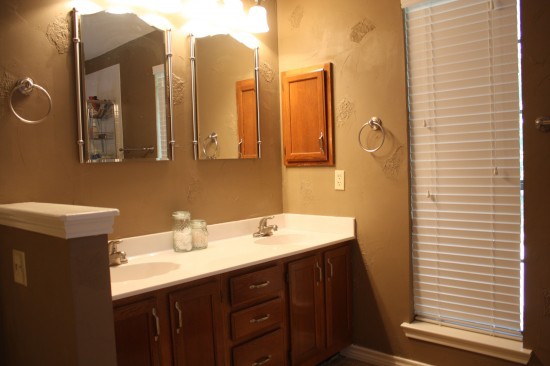 And, just because no one believes me when I say it exists: the toilet spotlight.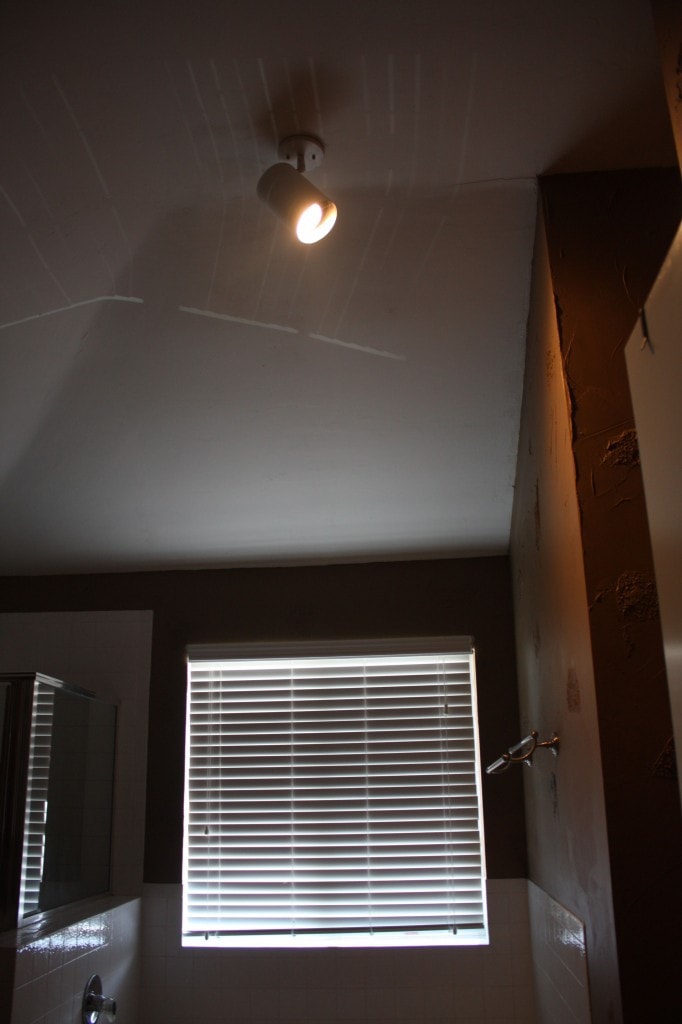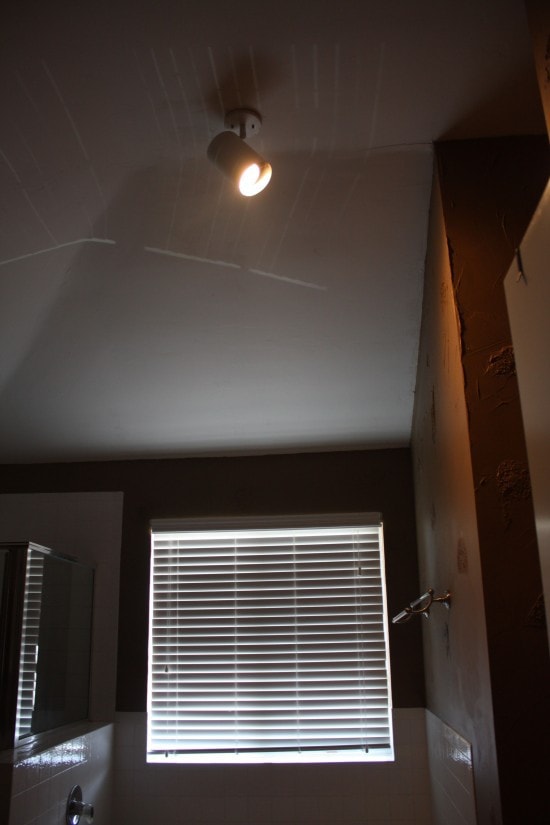 It shines directly onto the toilet. Oh, and that towel rack above the tub is horribly crooked.
And that's our home as it stands right now. We have about a million and a half different things we want to do to it, but we're pretty happy with it for now.
For those of you who (like me) like a complete overload of information, I also created a quick video to give you a better idea of the layout of the house. I show the little kitchen bathroom and the backyard in the video, which I didn't take any photos of.
Please excuse my grungy appearance – I didn't think about the fact that I'd actually be on camera when I started filming. Also, if you're sensitive to quick movements and general awkwardness, you might not want to watch – I definitely need to practice this whole video-making thing!
 …
httpv://www.youtube.com/watch?v=oze7z66-77I
 …    
Whew. Awkward, aren't I?
 …  
Hopefully over the next few weeks you'll start to see some changes happening once again – we're at a bit of a standstill with our budget, so we have to do a bit of saving before we can get started on anything else. In the meantime, we'll do some dreaming of what's to come!
…  
What are some things in your home that you'd love to change?