The Best Blanket Storage Options
I've been looking for a better solution for blanket storage in my living room for months now, and I finally decided to hit "order" on a new blanket basket! Here's a peek at my new throw blanket storage, and a roundup of my other faves.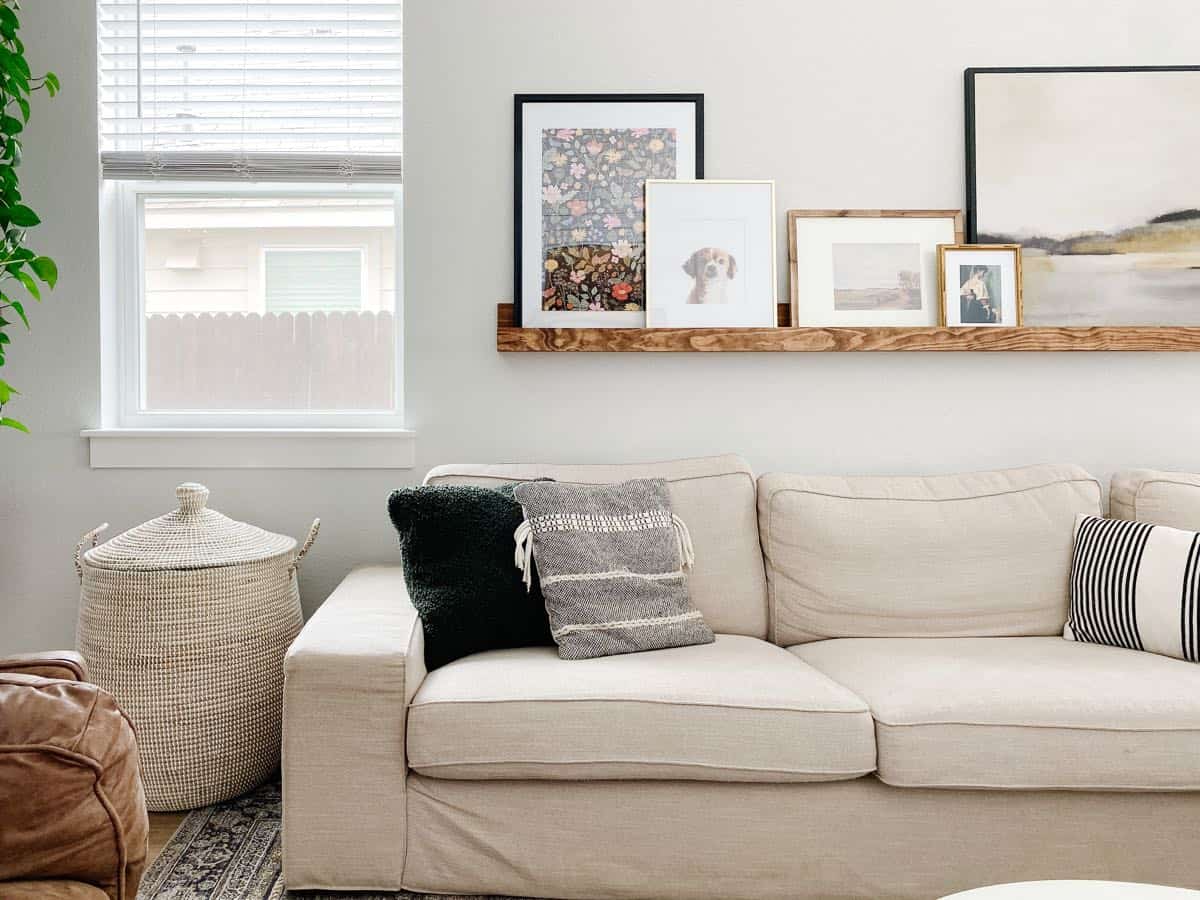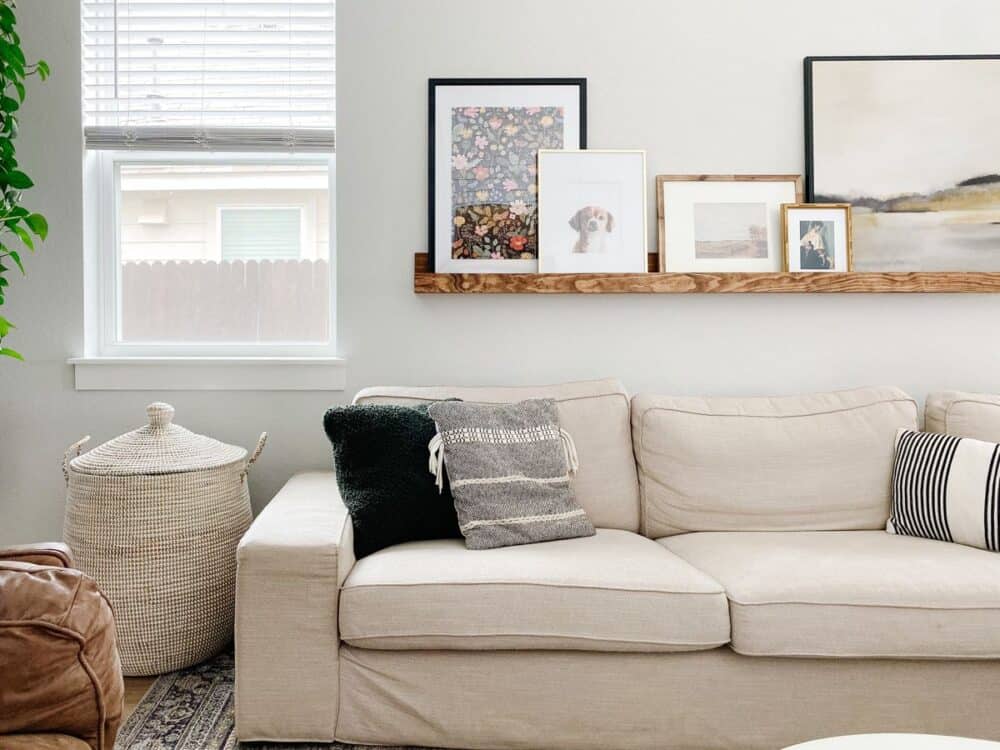 I realize the weather is quickly warming up and most of us are thinking more about bathing suits and sunscreen than throw blanket…but, am I the only one who has (had!) no good option for storing all the throw blankets in my home?!
I'm a bit of a throw blanket aficionado and I take my blankets very seriously. I snuggle up under a throw blanket year-round when I'm watching television, and if I'm sitting down anywhere in my home, chances are a throw blanket is nearby.
But, up until recently, I never had a good storage option for my throw blankets. I'd toss them over the couch, or throw them in an open basket or just leave them laying exactly where I left them. It's not cute, and it doesn't do great things for the blankets, either.
Now that the weather is warming up and the blankets are getting pulled out (slightly) less, I figured it was high time to get a good, lidded basket for my throw blankets so that I can keep them tucked away when we aren't using them.
Because the hot mess look wasn't really working for me anymore.
I've specifically been looking for a basket with a lid to use in our living room, because when the kids clean up the blankets never get folded nicely – I need them to be able to just toss them in the basket and throw the lid on top and have things still look okay.
We like easy around here.
After tons of research, I decided to just go ahead and splurge on the basket I've had my eyes on for forever – the Serena & Lily La Jolla basket. It's gorgeous, it's high quality, and it's big, which means it can handle all of my fluffy blankets just fine!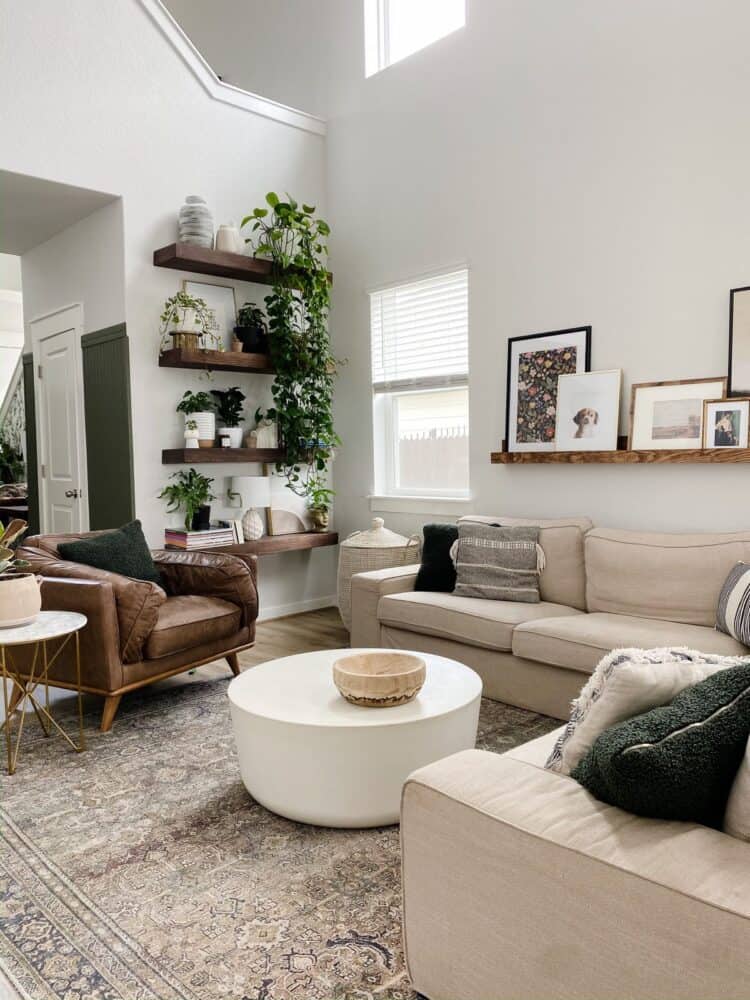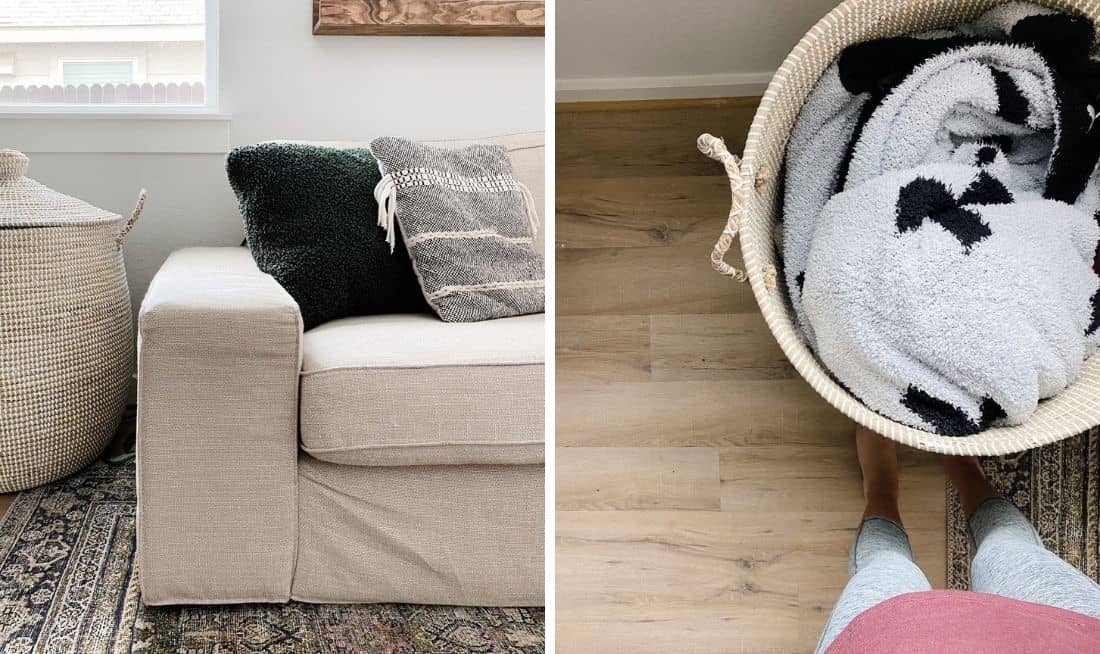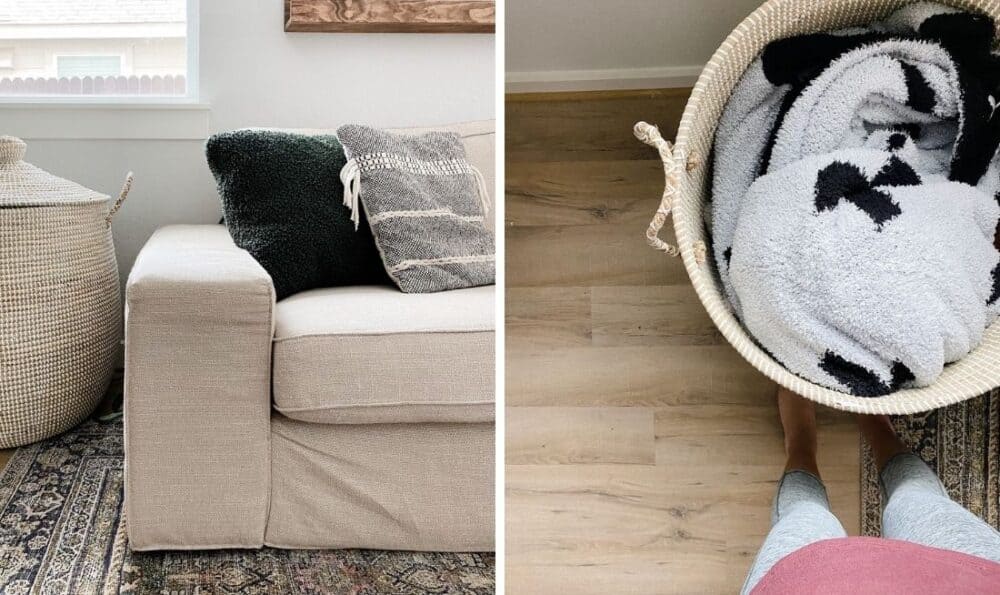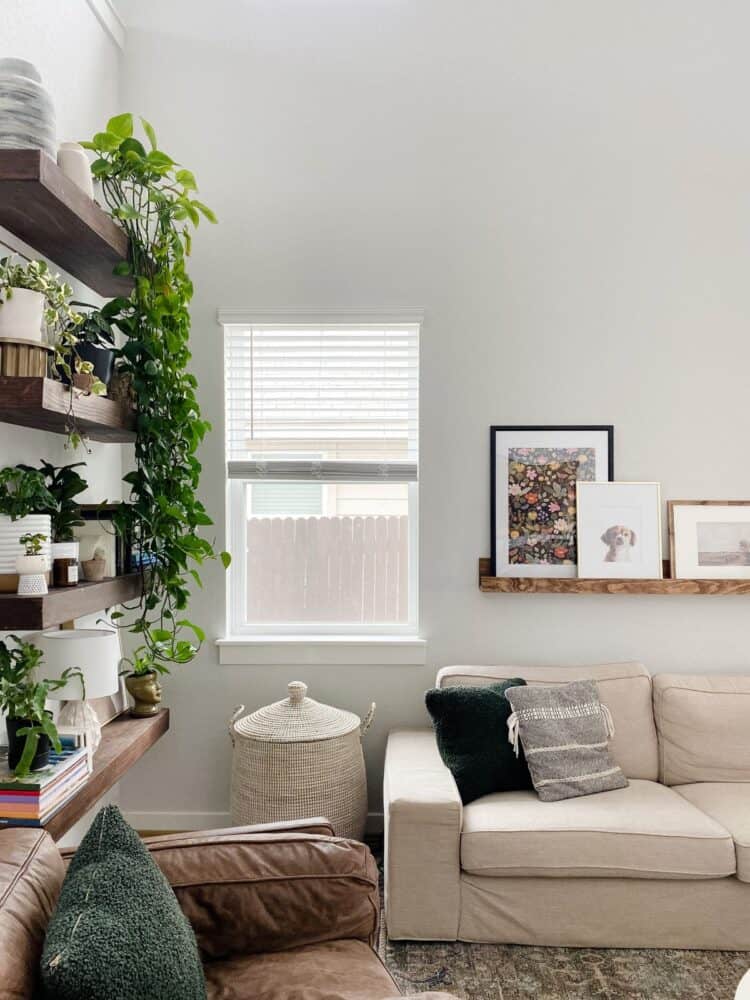 Here's a quick roundup of all of the options I considered:
The Best Blanket Storage Baskets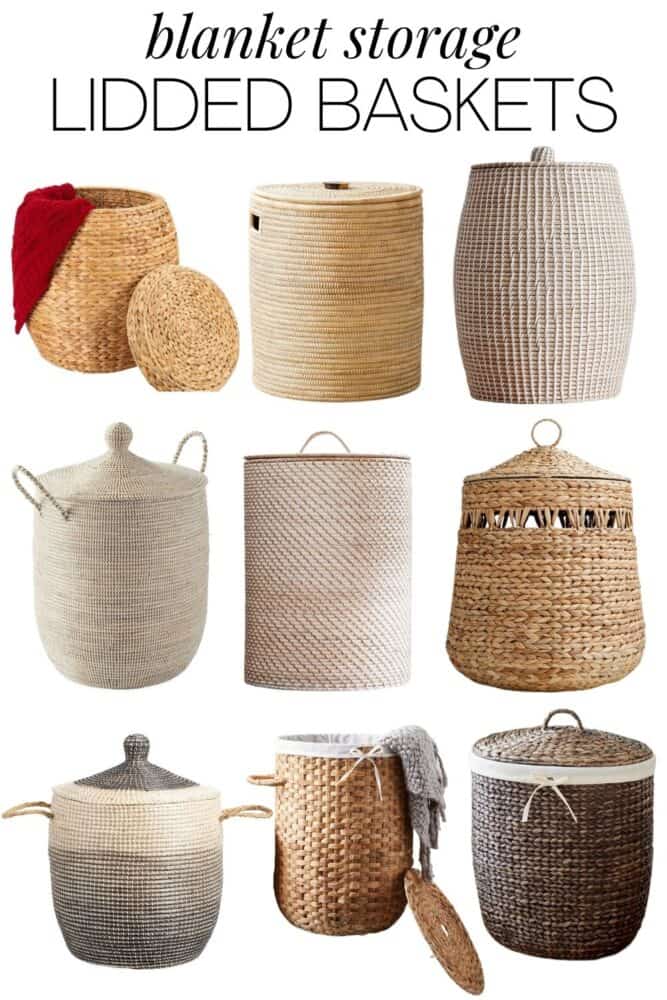 You'll notice that a lot of these are technically clothes hampers – that's intentional, because they're tall enough to handle multiple fluffy blankets without spilling over the edges!
I went with basically the largest basket I could find because I didn't want to run out of room, but for the average person who doesn't have a throw blanket hoarding problem, a smaller basket would work great, too!
I'm super thrilled with how this turned out, and this little change made a huge difference in how clean this corner of my living room feels.
Now, of course, I just have to work on training the children not to climb inside of it on the daily.
Wish me luck on that one.