Installing Luxury Vinyl Plank Flooring
When Corey and I first moved into our current house, we loved the charming feel of it, the (manageable but significant) amount of love it clearly needed, and how fresh and clean it felt for a home that was over twenty years old.
Then, we brought in our three dogs.
And a few years later, a baby.
We were all able to co-exist with the house for a while, and we even reached a point lately where we felt good about the progress we've made and have been moving pretty slowly with changes to the home. There weren't any pressing situations, and we felt good about how things were looking. But. We had a few things brewing that added up to disaster. We had…
– Decade-old (at least) carpet.
– Three dogs
– A doggy door
– A backyard. With dirt.
– Rain (an unfathomable amount of rain, it seemed).
– A baby who is getting ready to learn how to crawl.
Do you know what happens when you add all of those ingredients together? You know what, don't guess, I'll just tell you.
MUD.
Mud. That's what happens. All over my house. Everywhere.
I tried to clean the carpet. I really did. For what felt like hours. And then? One of the dogs needed to go outside. And it started all over.
So instead of cleaning the carpet, we decided to get rid of it.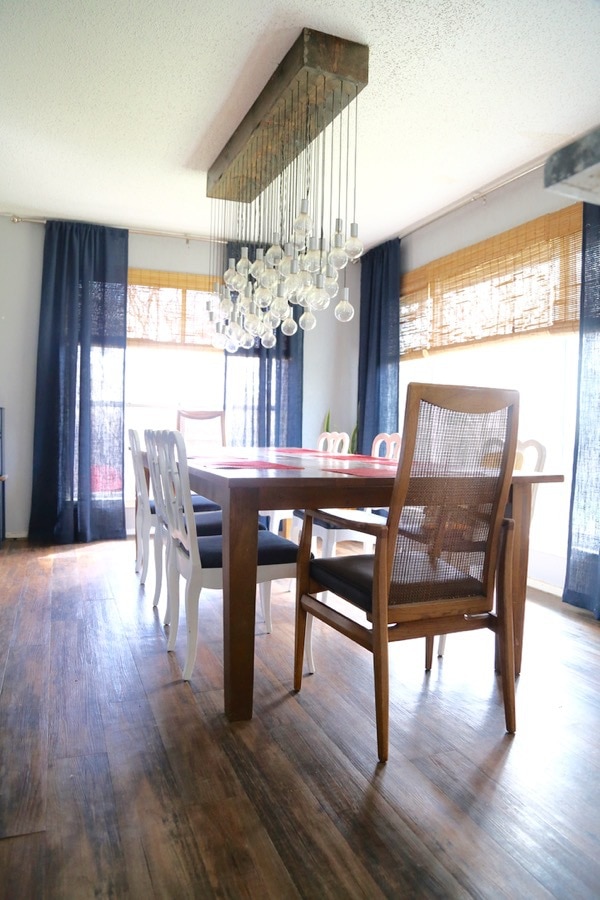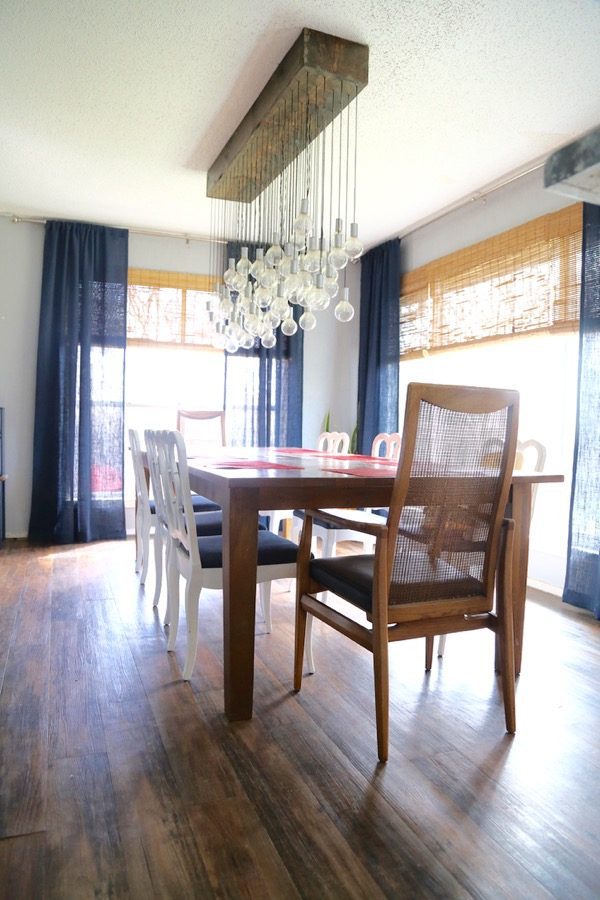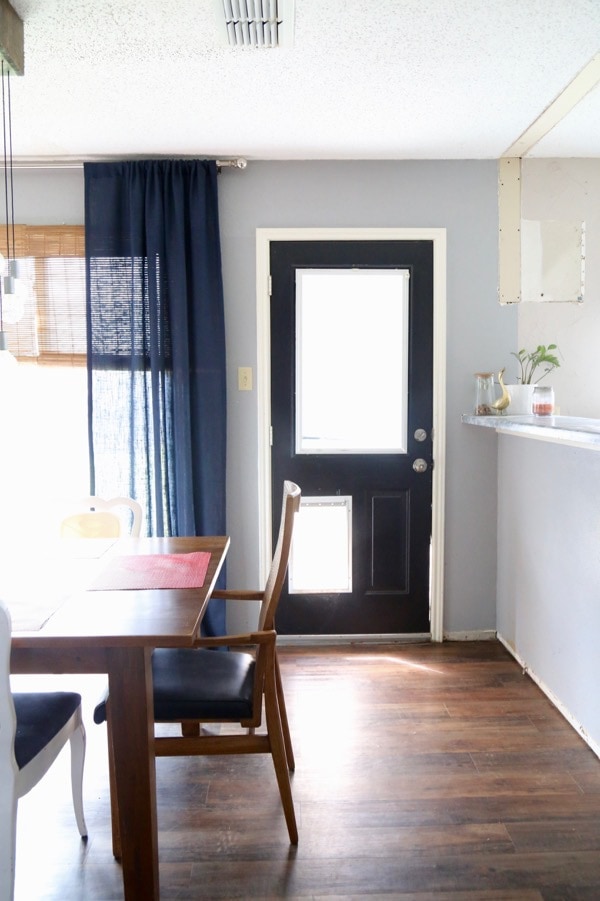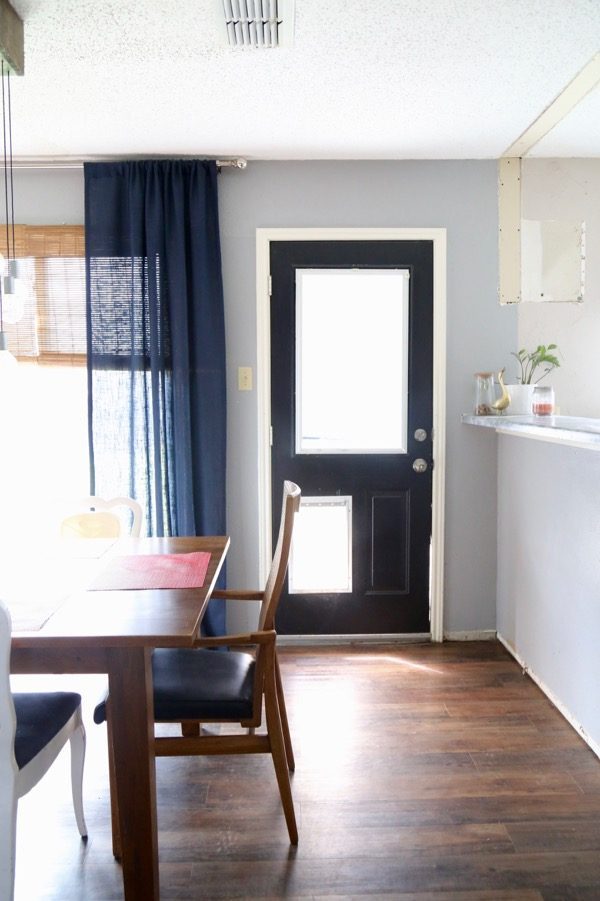 Mmmmm. Yeah, that's much better.
This is the same flooring we used in Jackson's room – just plain old vinyl plank flooring. Peel and stick, y'all. And I love it. It's durable, it's easy to lay down, and I don't have to stress when the dogs scratch it up because it's cheap. And it looks fantastic, to boot.
I won't detail the process (because I already did that here), but I will add that it was slightly different than it was upstairs, since we have concrete subfloors down here. It just meant a little more cleaning/sanding and we had to fill in some holes from the carpet tacks, but other than that it was the same basic idea!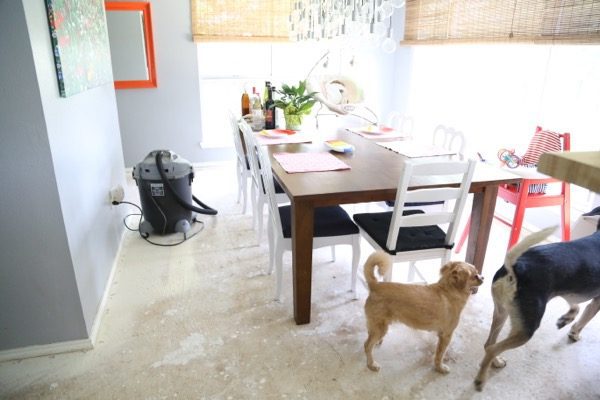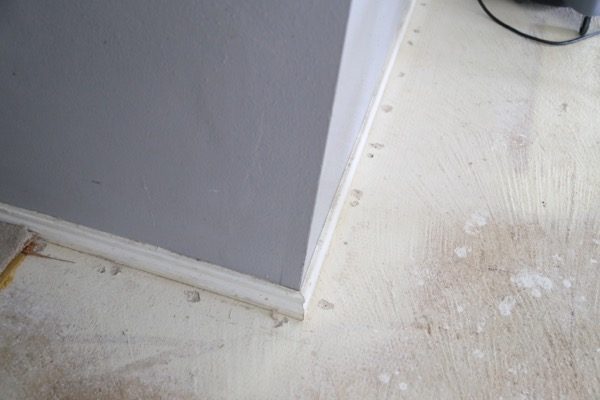 And now?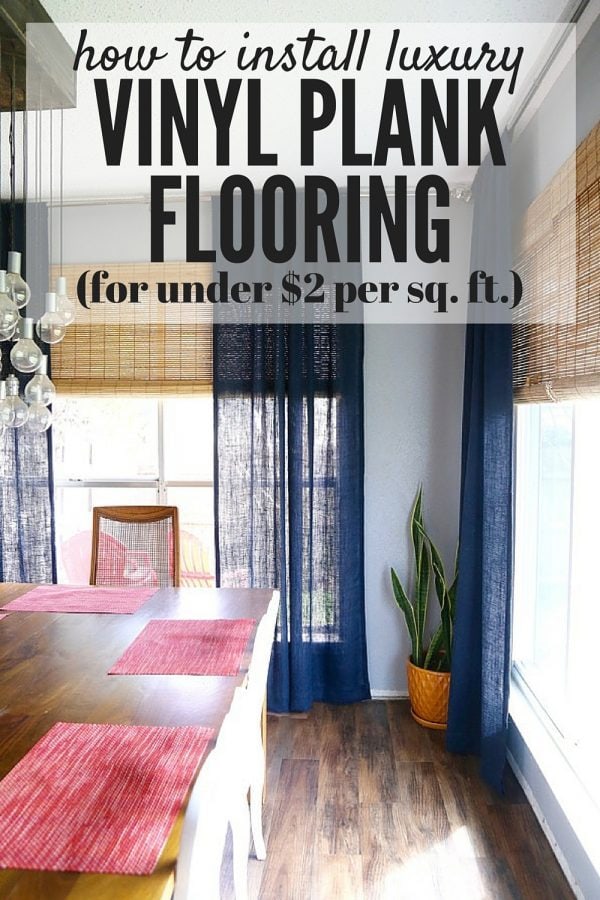 I don't have to stress about nasty, stained, smelly carpet in my dining room. And really, in the end, it was either the carpet or the dogs. Lucky for them, we found this stuff.
I'm so excited that I no longer have to worry that Jackson will just be rolling around in mud whenever I want to lay him on the floor, and it's a much quicker process for me to get everything cleaned up now when the dogs inevitably track in nastiness. Another fun side effect of the new flooring is that my house instantly smells cleaner without the musty old carpet. And, it's hard to describe it exactly, but the air even feels cleaner now!
I'm all about a solution that makes my house look, feel, and smell cleaner on a daily basis with zero extra effort on my part.
So far, I can't recommend luxury vinyl plank flooring enough. It's incredibly affordable, it looks fantastic, and it's beyond simple to install. I cannot wait to bring this flooring throughout the rest of our house, and banish carpet from my life forever!