Finding the Best Chocolate Chip Cookies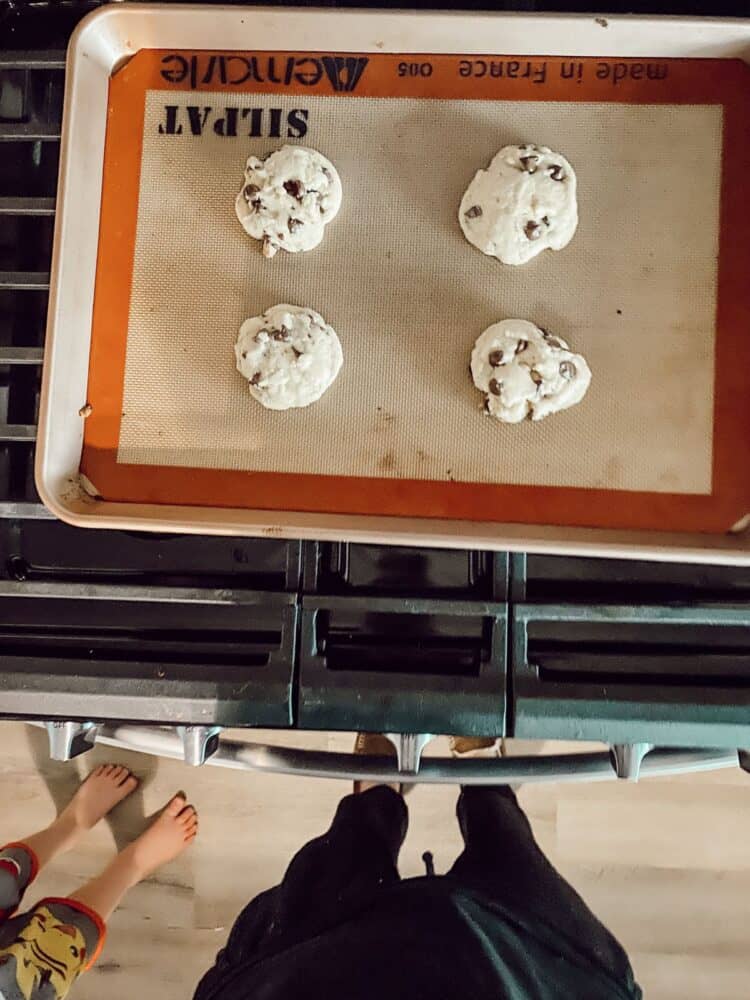 Oh, this topic again?
Why yes. Yes, we're still discussing chocolate chip cookies.
If you've been around a while, you may remember that last year (one year ago this week, to be exact), I shared the results of our search for the best-ever chocolate chip cookie recipe. We had been trying various recipes for upwards of a year at that point, and declared a winner.
But, if I'm being honest, I think I knew even at the time of writing that post that it wasn't really our favorite. For the last year, we've made far less cookies than we usually would (cookie burnout, anyone?!), but when we did make them, it was our old classic, the Nestle Tollhouse recipe.
Well, we've taken a break and we're ready to take another shot at this, and this time I have a feeling we're going to nail the perfect recipe.
Now, I know what you might be thinking.
WHY?!
Corey and I have always been huge chocolate chip cookie fans – baking them has always been our go-to for bad days, date nights, or just the random Tuesday when we want to do something special. It's been an integral part of our relationship since college, but we just know there's a better cookie out there for us.
It might sound silly and frivolous and, well, it is silly and frivolous. But, if there was ever a time in our lives where we needed a silly and frivolous activity to make us smile, it's when we're approaching the one-year anniversary of a global pandemic that has killed hundreds of thousands of people and prevented us from seeing most of our friends and loved ones for an entire year.
Right?!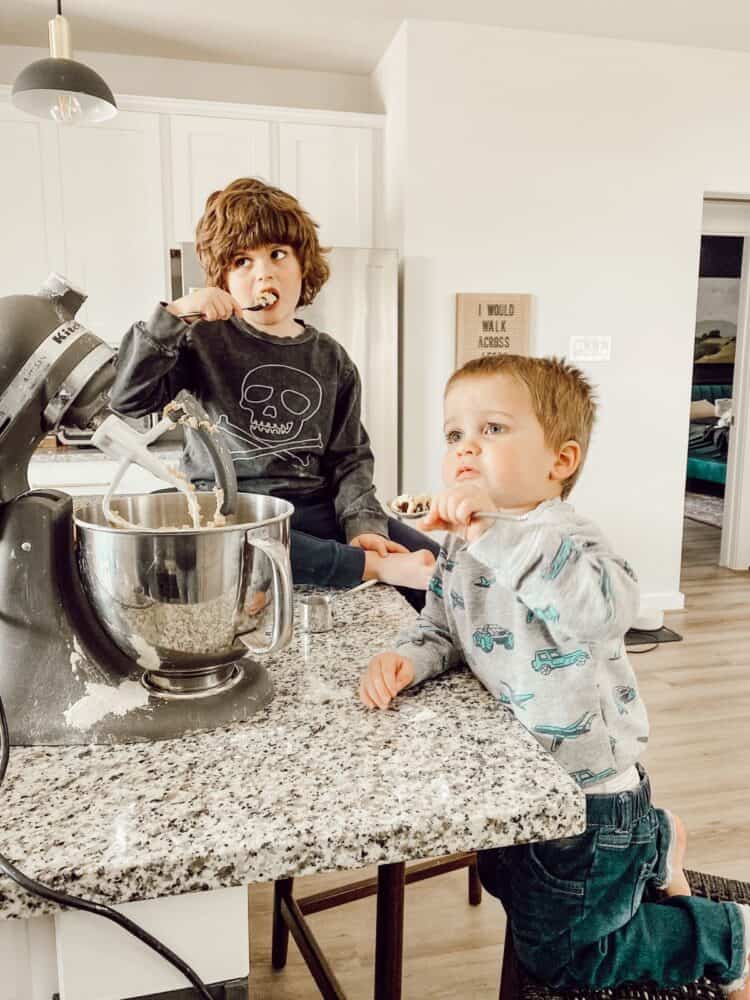 So, we're diving back in. And, I'm inviting you to join us! Cookies are always a hot topic over on my Instagram stories and I thought it would be fun to share all of the recipes we're trying so you can find your favorite cookie too.
So, what kind of cookie are we looking for?
I like a gooey and chewy cookie with just a tiny bit of crunch on the outside. I don't even eat the crunchy outside edges of the cookie – I find them worthless – but I want it to have enough structure to be able to pick it up.
Corey, on the complete opposite side of the spectrum, loves a crunchier cookie and wants to be able to dip it in milk.
Neither of us like a more cake-y cookie.
We need the recipe to be relatively simple (I'm not waiting 24 hours before baking them), and only use things we'll regularly have on hand.
No frills like oats, nuts, or anything else. We want a pure, traditional chocolate chip cookie here.
We've learned it's damn near impossible to find a cookie that will fully please both of us (obviously), but we're both willing to compromise a little to find the holy grail of cookies.
And yes, I realize I'm speaking about chocolate chip cookies as if they're a very serious issue.
They are.
We take cookies very very seriously around here.
Sorry, not sorry.
So, what's the set-up here? Well, each week for the next 5 weeks, we'll be baking a different chocolate chip cookie recipe. We have 6 cookies total to test (we started last week). We're not repeating any of the cookies we tried on our first round, because for one reason or another they just weren't the right fit.
Of course, I'll note, just because those cookies weren't the right fit for us doesn't mean they wouldn't be perfect for you. They were all delicious and we'd make them again in a heartbeat – we're just looking for our go-to, make all the time, memorize the recipe cookies…and we're picky people.
Here's a list of the recipes we'll be trying (all submitted by YOU via Instagram!):
I'll be sharing the results of each round every week in Instagram stories, so be sure to follow over there if you want to make sure to not miss anything!
We'll also be taking detailed notes each week (I made a spreadsheet), and I'm freezing a small amount of each recipe so we can do an official taste test with all of them at the end of the challenge!
And, of course, if you want to play along, be sure to tag me on Instagram and comment below to let me know! You can do the same recipes as us, you can pick your own, or you could even find the very best something else!
No matter what you choose, I think the key is to get the whole family excited about and involved in a silly little activity that has very low stakes (and very delicious results).
Because right about now, we could all use a little more joy in our lives!
Stay tuned for the results!