Our Simple & Cozy Christmas Bedroom
Do you use a real Christmas tree or an artificial one in your home? We've always been artificial tree people (it's what I always had growing up, too!), but this year we decided to branch out (hah!) and have both types of trees in our home for Christmas!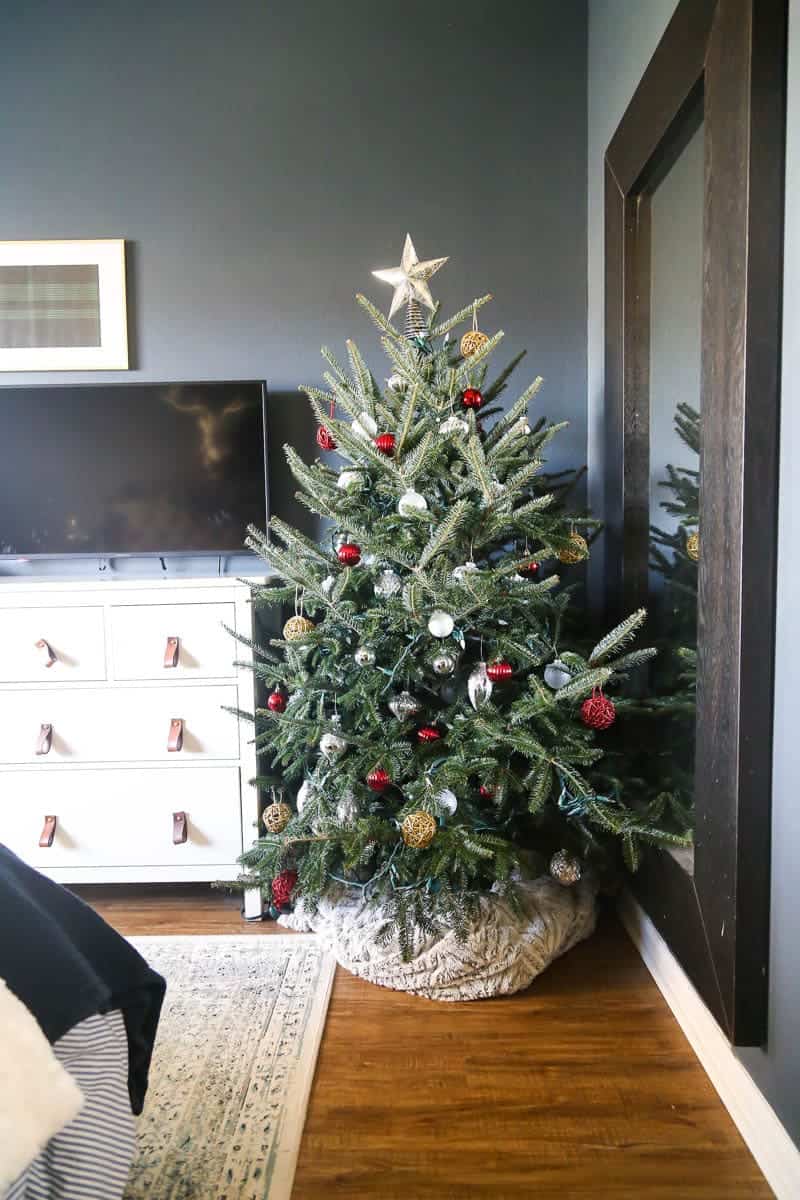 The Home Depot asked me to participate in their Holiday Style Challenge this year and when they mentioned that part of the challenge would include trying out their new option to have a real Christmas tree shipped straight to your door, I knew right away we'd be putting it in our master bedroom. I've always loved the idea of a real tree, but the ease of an artificial one has just always been too good to pass up. But now, I'm thinking this might be the best of both worlds! Our main tree is still a fake one (you can see more about it in our Christmas home tour!), but it feels so cozy and special to have a real tree in our bedroom. This Fraser Fir is absolutely stunning, and I told Corey the other day that I think a real Christmas tree might just have to be a new tradition when we decorate our room.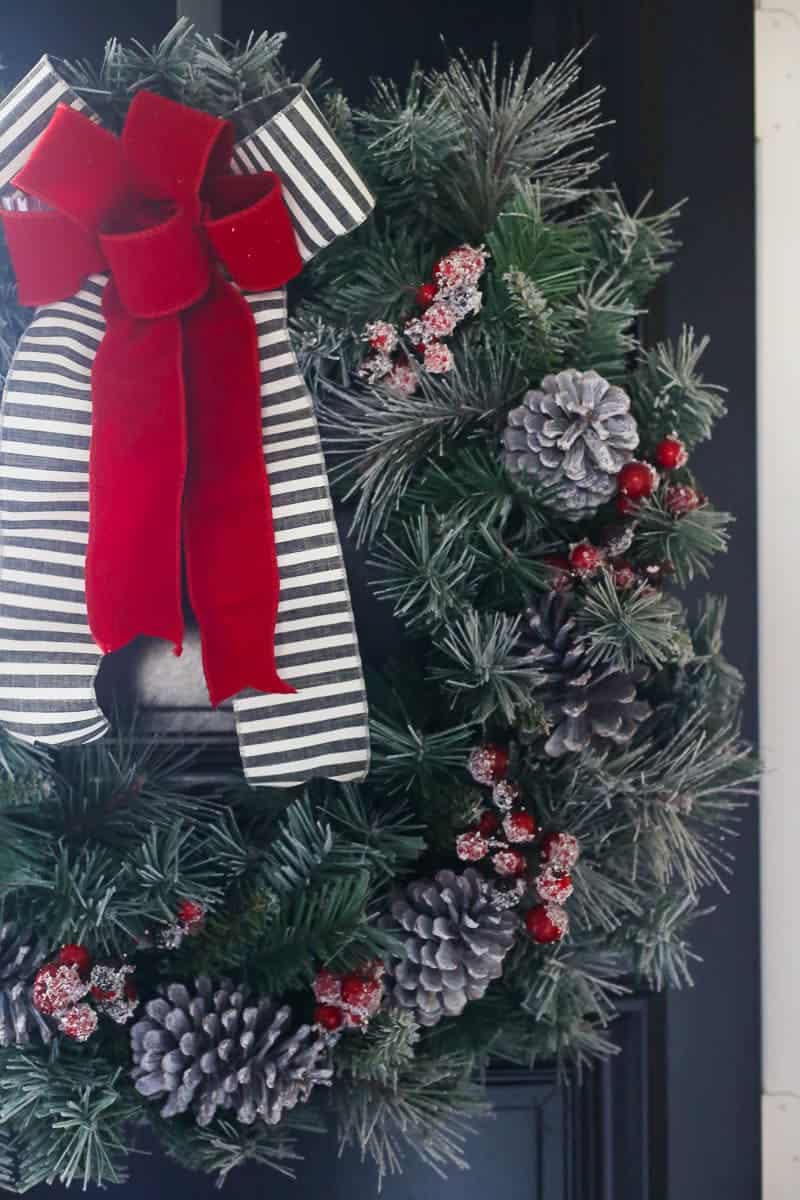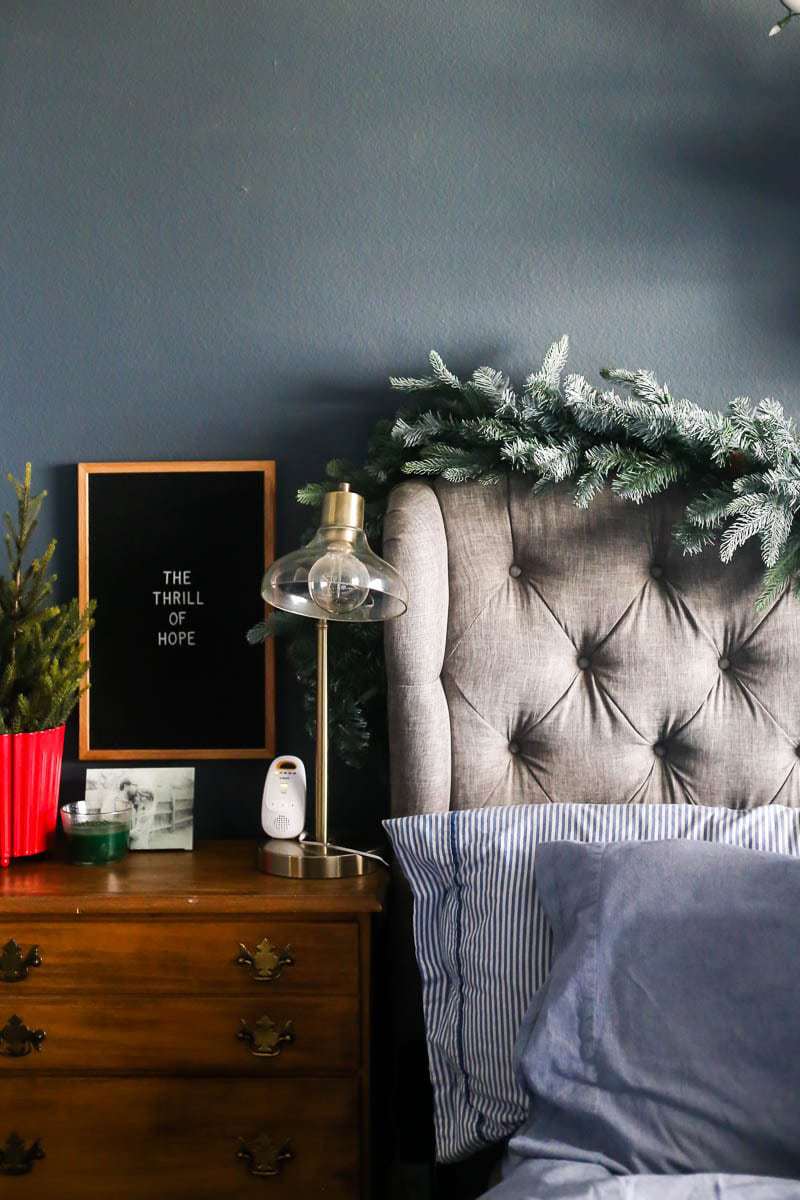 Today I'm sharing all of the details of how we decorated our room for the holidays over on the Home Depot blog. You can see the simple touches we made to cozy things up and make our room feel like a winter retreat, and you'll quickly understand why I basically never leave my bedroom anymore.
It's always such a privilege to be able to work with companies that I've loved for so long, so it's a bit of a dream come true each time my friends at The Home Depot ask us to partner with them. My dad still likes to tease me on a regular basis for my deep and abiding love of The Home Depot – when I was a child I would cry (literally – cry!) every time we had to go there because I found it so boring and because, in my defense, it felt like we practically lived there some weekends. Now? I practically live there myself and I never complain about a Home Depot trip.
All that to say – I'm really excited to be able to participate in this little challenge and I hope you'll take the time to pop over to their blog and check out our bedroom decorations today!