It's hard to believe that in all of my years creating a holiday gift guide, I've never done a gift guide on ideas for homemade gifts! We aren't big crafters (we tend to like renovations or building, which doesn't always lend itself to gifting), which means we tend to buy our Christmas presents. But, I've really been wanting to branch out, so this year we decided to come up with some woodworking gift ideas! These are all ideas that don't require any crafty skills (no sewing or macrame for me!), and are sure to impress anyone on your list this year.
Or, you know, you could just keep 'em for yourself.
I won't judge.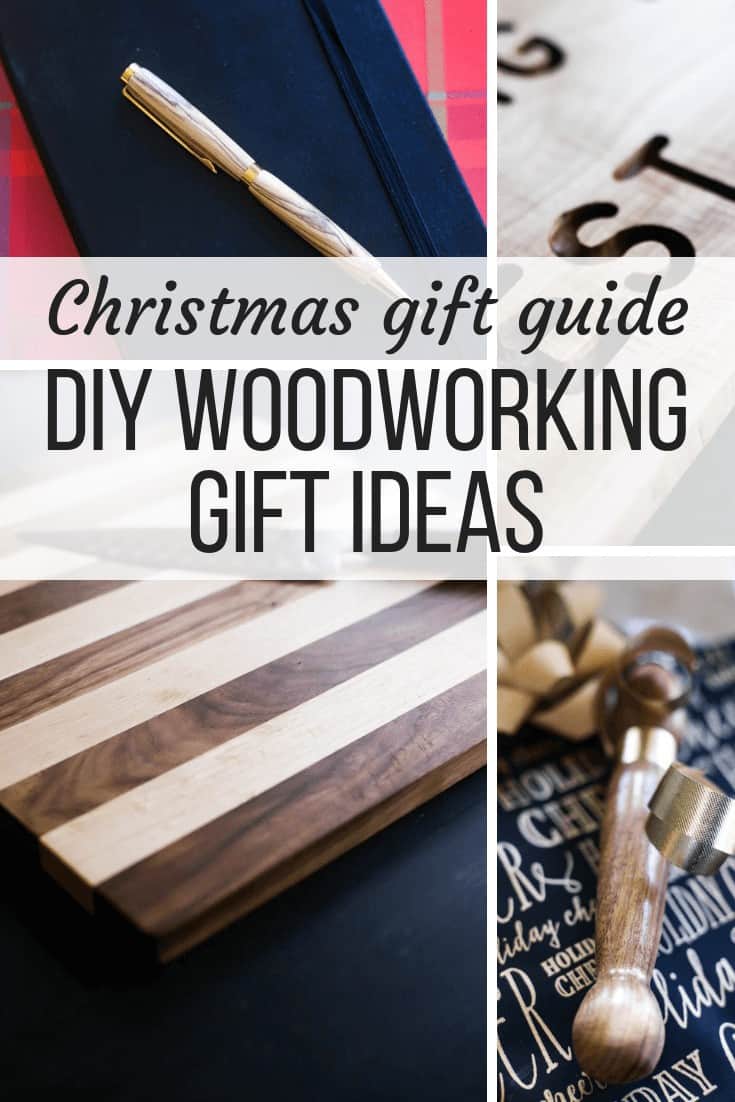 This post is sponsored by Rockler.
5 DIY Woodworking Gift Ideas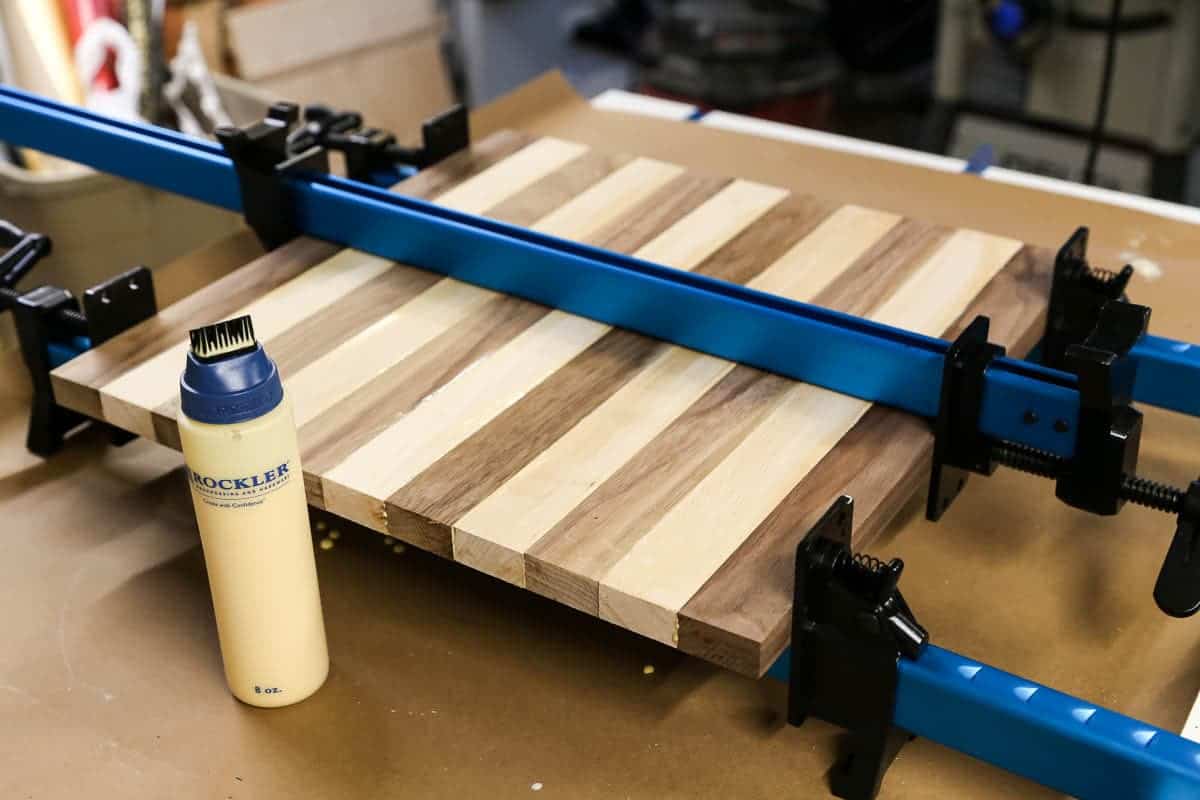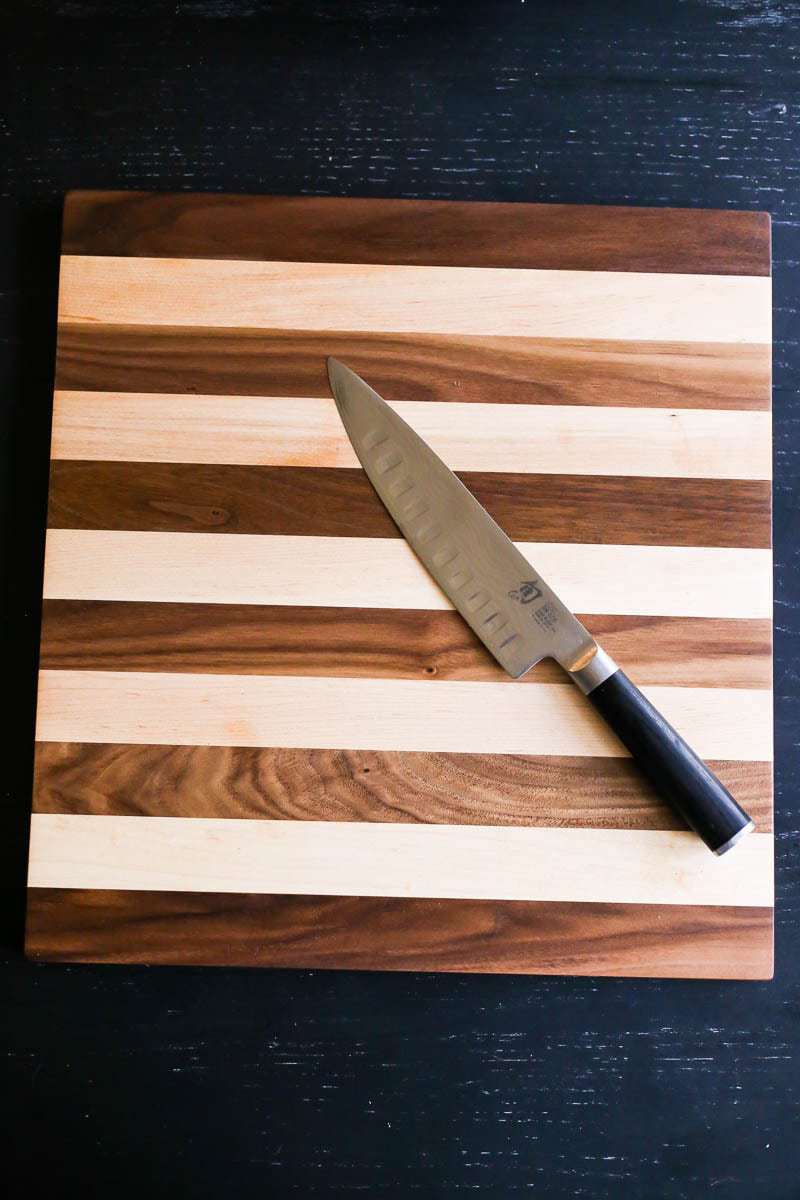 1. A cutting board (or wooden serving board).
I've always loved the idea of making our own cutting boards, but the process seemed overwhelming. Guess what? It's not! Rocker has this genius cutting board kit that makes things super simple, and it's such an impressive gift to give. We love to do charcuterie boards around the holidays, and I'm always looking for a pretty place to serve up bread and other things, so this board is going to see a lot of use!
Rockler has a few different options for cutting board kits, and each one is just as gorgeous as the last. You can glue them up in different ways to get different looks, add routing for some fun detail, or even run it through the table saw after gluing it the first time to get an end grain cutting board! The possibilities are pretty endless, and it's basically guaranteed to look beautiful no matter what.
Get the cutting board here, or see some other options here. We also used these clamps and this cutting board oil.
2. A homemade pen.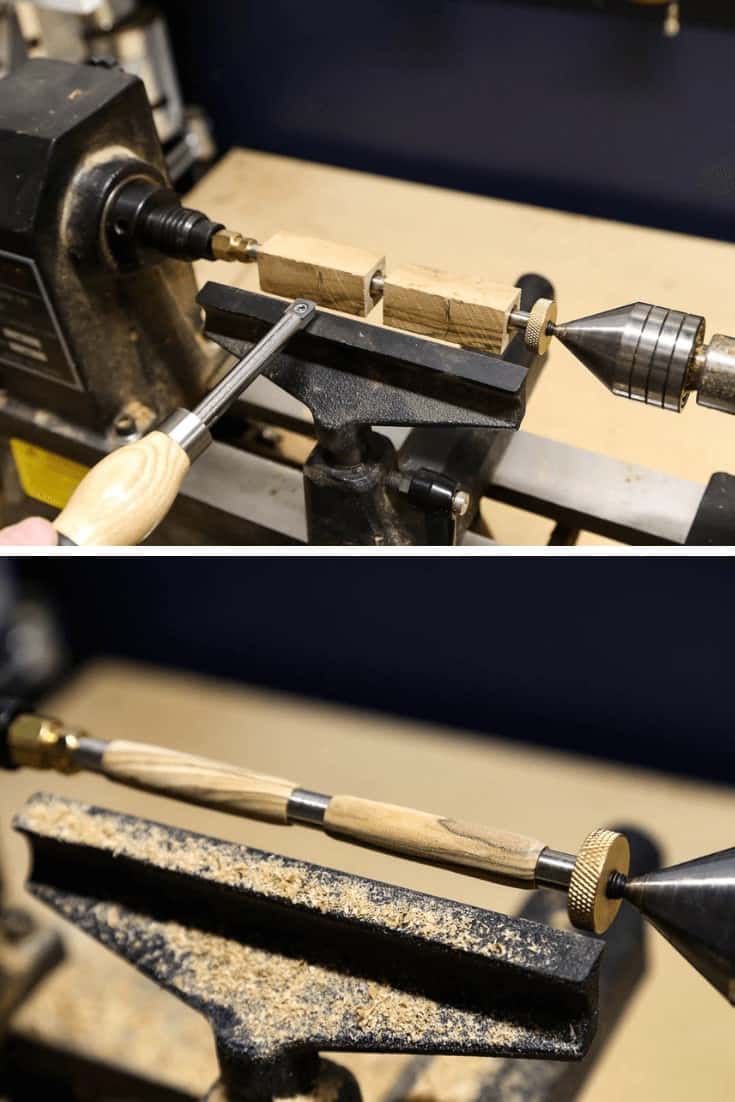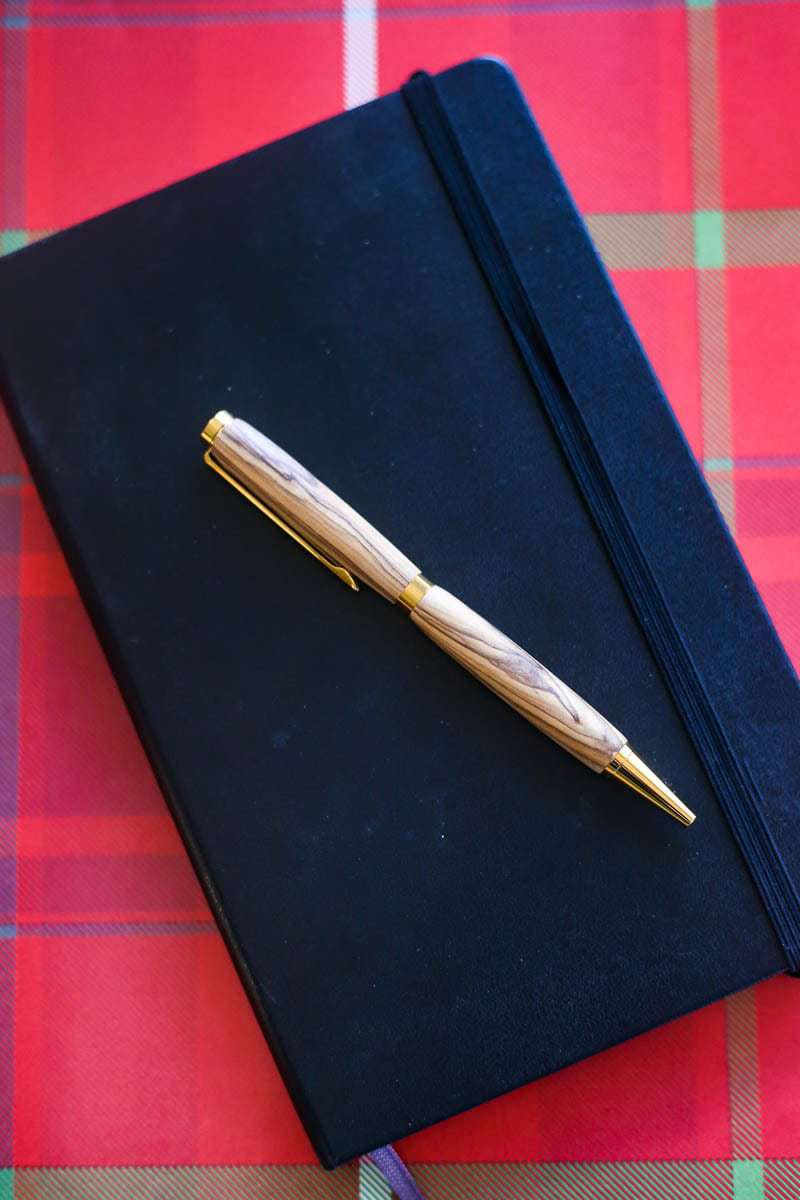 Do you have someone in your life who just loves pens? I'm that person. I can't have too many around, and I'm known for stealing pens from various places if they've got one I like (#noshame). I absolutely love the idea of gifting a gorgeous handmade pen – how special is that?! We've got someone in mind that I think will absolutely love this gift, and I can't wait to tell them that Corey made it just for them. Whoever you gift it to is sure to think of you every time they use it, and I think we can all benefit from having at least one nice pen that we care about enough to not lose it!
You can get really creative with pens – there are a ton of different options for pen blanks, and you can have fun with the shape too. You'll need a lathe in order to make one (see more about our lathe right here!), and if you have one then you'll know that the lathe is basically the most fun tool ever. You can do so much with it, and it's so satisfying to watch something so professional-looking form right before your eyes – and you're the one doing it! The supplies for this project are a bit of an investment, but once you get started making pens you won't want to stop – you could gift them to everyone on your list!
This is the wood blank we used for our pen, and we also used these pen-turning tools and this drilling jig.
3. A pie server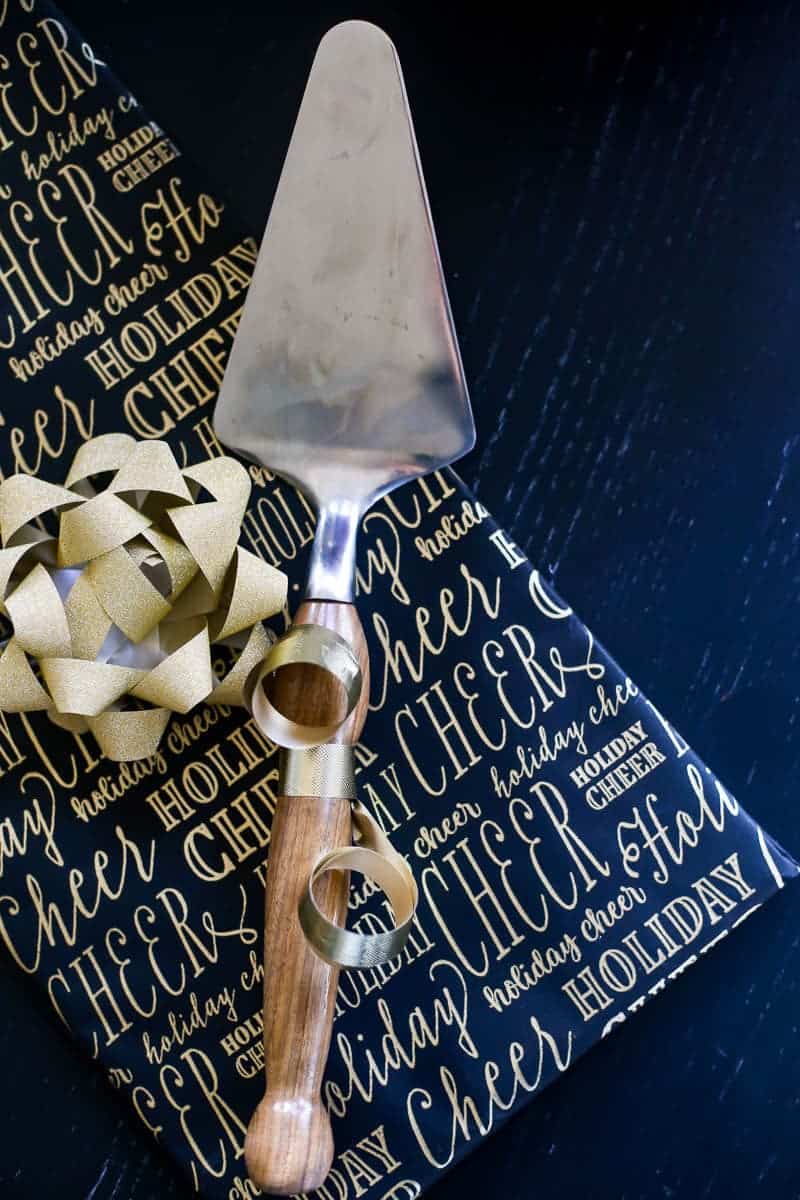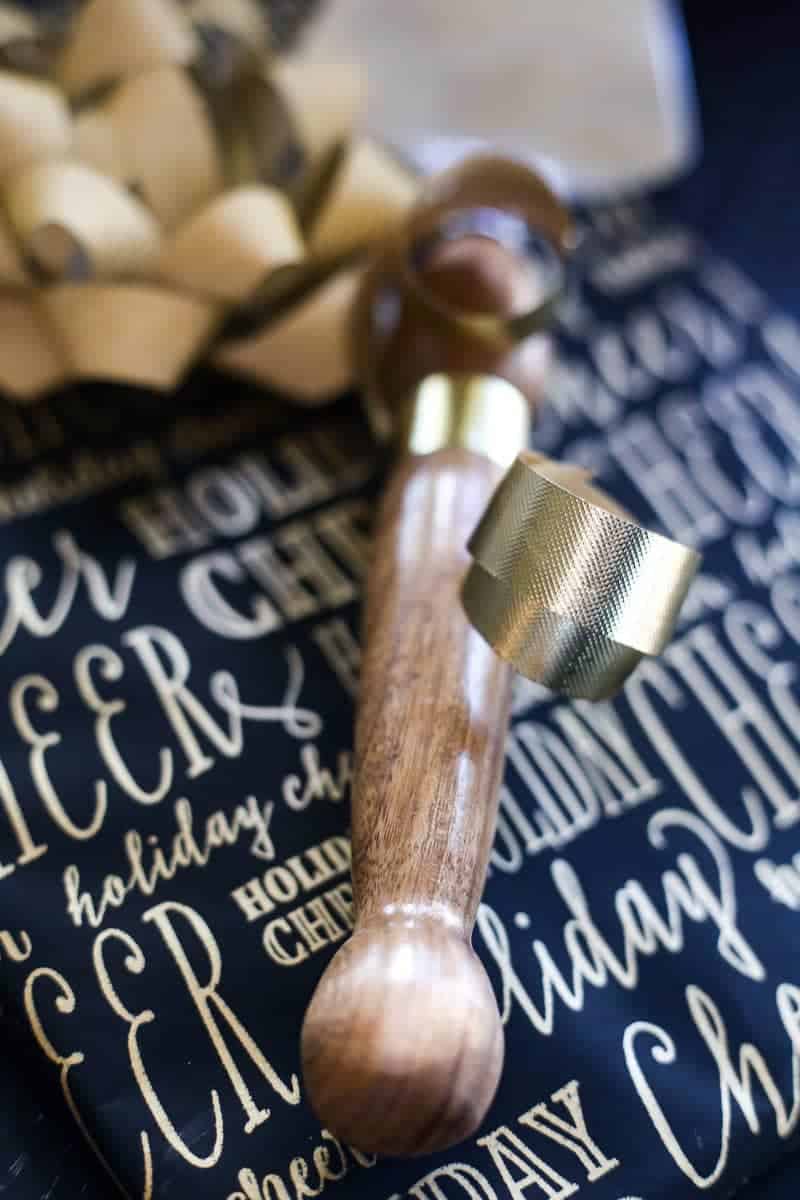 Y'all! Did you know that if you've got a lathe you can make things like pie servers, ice cream scoops, and pizza cutters? Because you can and it's amazing. A couple of years ago we gifted a few of these types of things to our family (you can see them right here) and it was such a fun gift to give. I just love the idea of customizing something so functional for someone you love, and you know I'm a fan of having beautiful kitchen essentials.
The sky is the limit with these kind of wood turning gifts (seriously, check the link below for all of the options – Rockler has more than 40 wood turning kits!) and I can always get behind a practical, gorgeous, well-made gift. This pie server will get pulled out often in our home (you can use it for pizza, cake, whatever!) and I could see this being such a great stocking stuffer for someone you love!
We used this pie server kit, and you can see tons of other turning kits here, like screwdrivers, bottle openers, and even a travel mug!
4. A homemade knife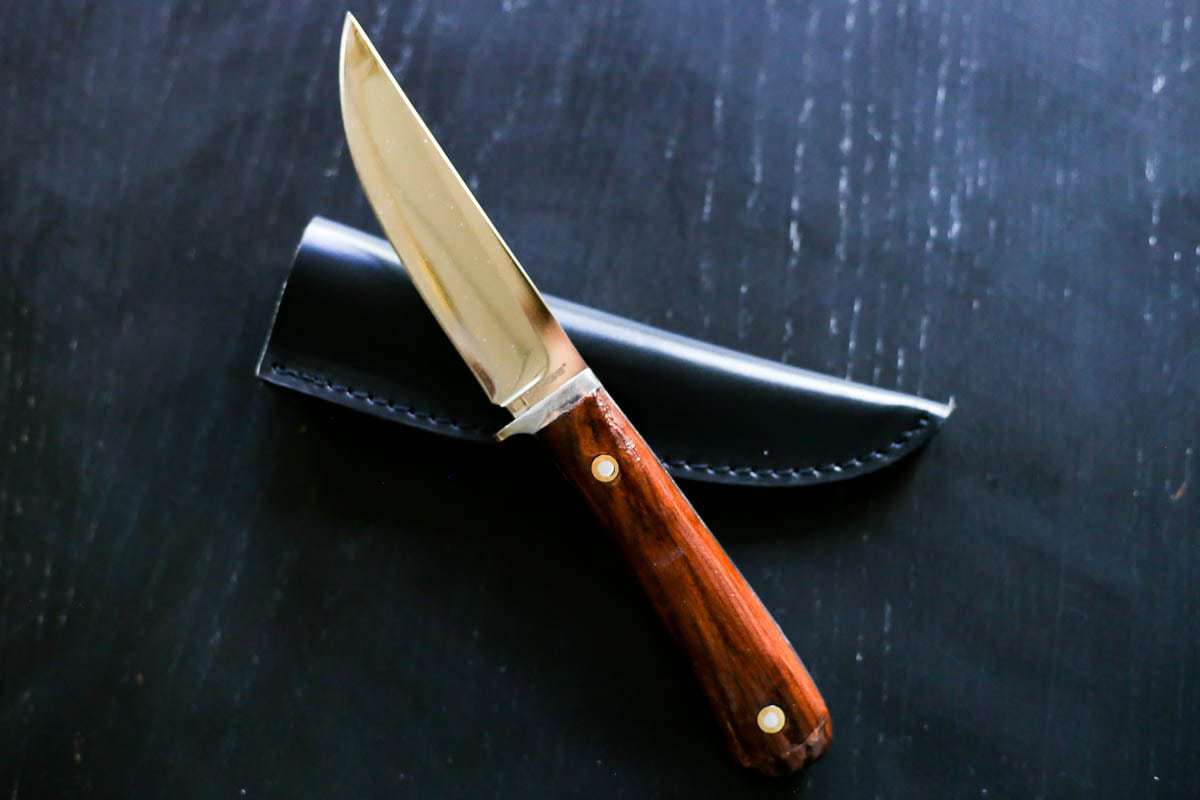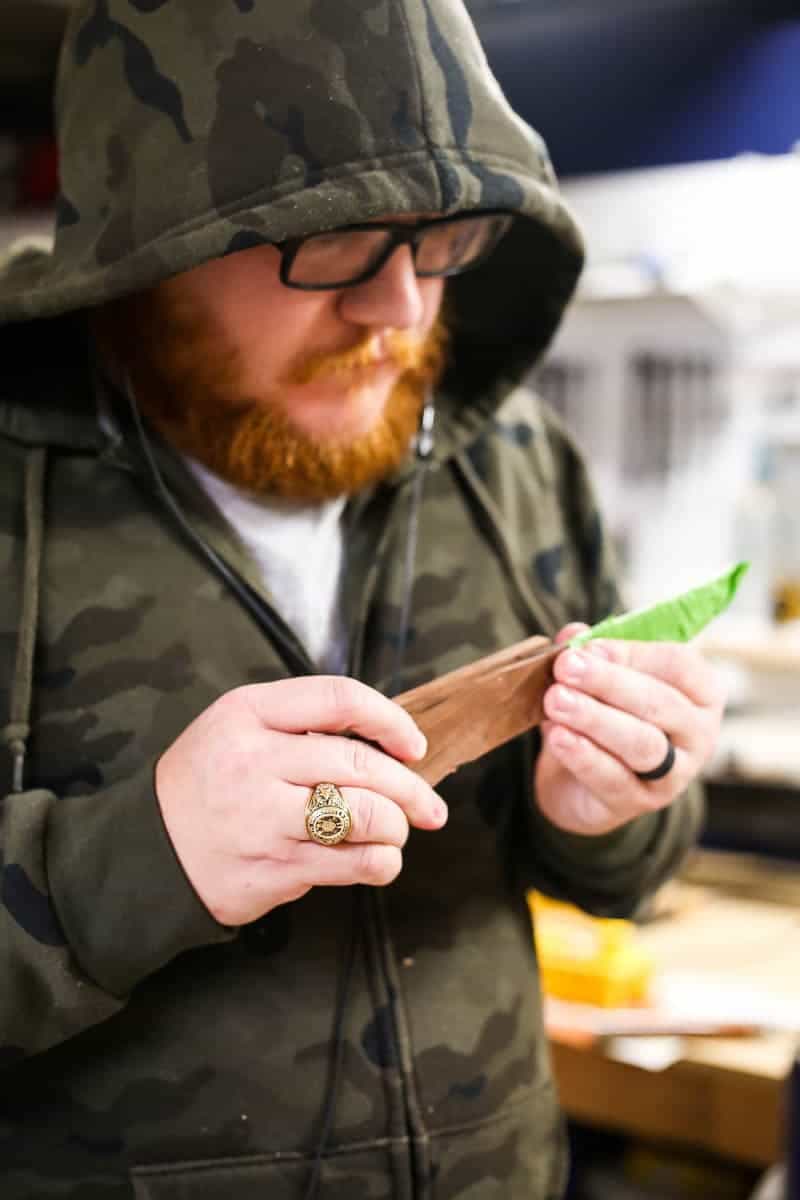 Does your dad love knives? Is it just my dad, or is this a dad thing? Every dad I know (including my husband) has a thing for pocket knives. My dad collects them and changes them out like I change my earrings. It's hilarious to see how excited he gets to find a beautiful new knife, and he's always on the hunt for something to add to his collection. So, of course, a homemade knife would make the perfect gift for him (although, I think Corey plans on keeping this one for himself!).
It's surprisingly easy to make your own knife, and the end result is gorgeous and totally customizable. I love the creativity that could be incorporated here (mixing different types of wood, using different finishes, different shapes, etc.) and I don't know much about knives but from what I understand these are definitely quality blades, too!
We used this knife kit (but here are some other options), along with these knife scales.
5. A DIY Wood Sign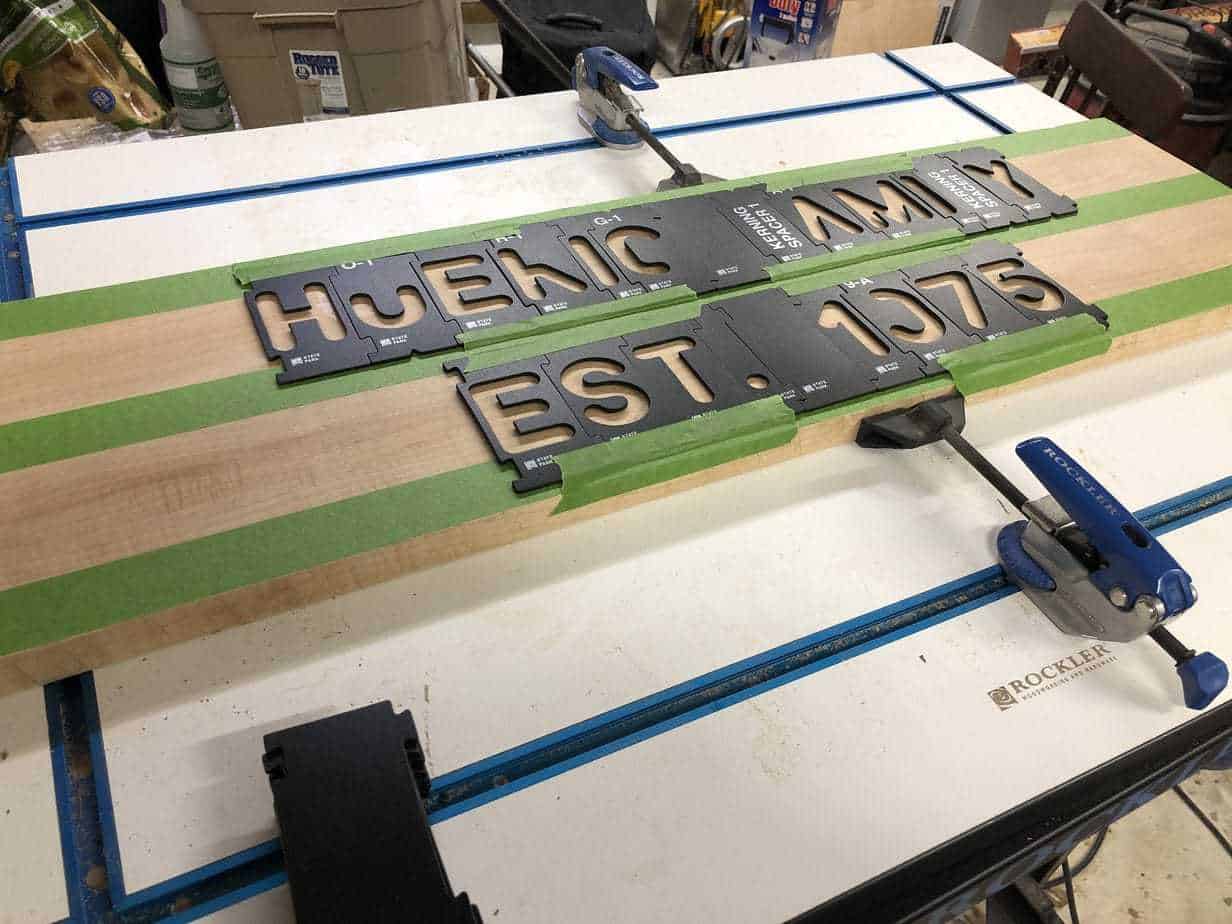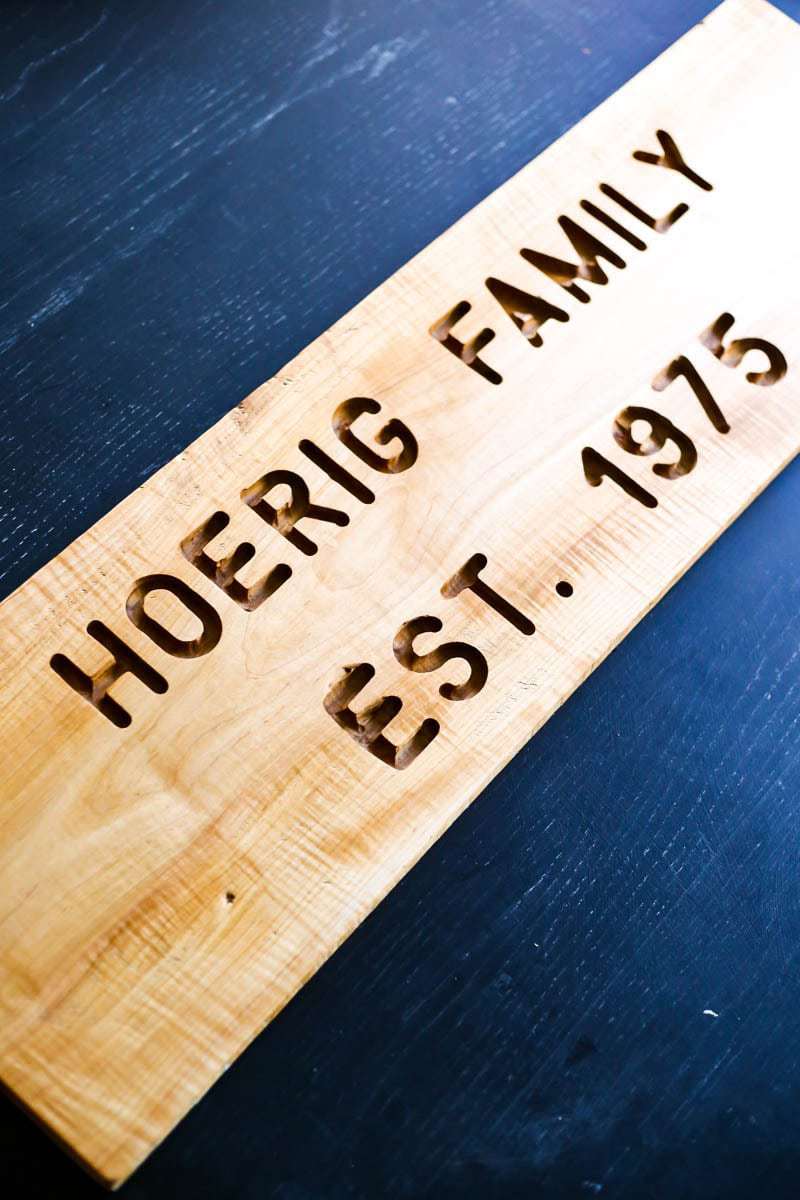 If you've been reading here for any length of time, you'll know I'm a huge fan of making DIY wood signs (see my latest tutorial here). Well, this new discovery from Rockler is going to make the process a lot easier – and a lot more professional looking!
These cool letter templates make it super easy to carve letters into wood, and help you create really gorgeous signs every time. We whipped up this sign for my parents and it was such a simple process! You could have a lot of fun with painting inside the letters or even adding epoxy to them! I have a feeling you'll see this letter set getting used on the regular, because I'm a little obsessed with it now! I mean, who wouldn't love a custom wood sign for their home this Christmas?!
To make the sign, we used this letter kit, this router bit set, and this guide kit.
There's still plenty of time left this season to put together some fun DIY Christmas gifts, so I'm hoping these ideas will give you some inspiration for things you can make for your friends and family this year! I'm making it a goal of mine to get better about crafting gifts for the people we love, so this was a really fun way to kick start a bunch of ideas for myself, too!
What are your favorite DIY gifts to make and give out?