If you were around for Christmas last year, then you'll probably remember that Corey and I take a very subtle, "less is more" approach to Christmas decorating.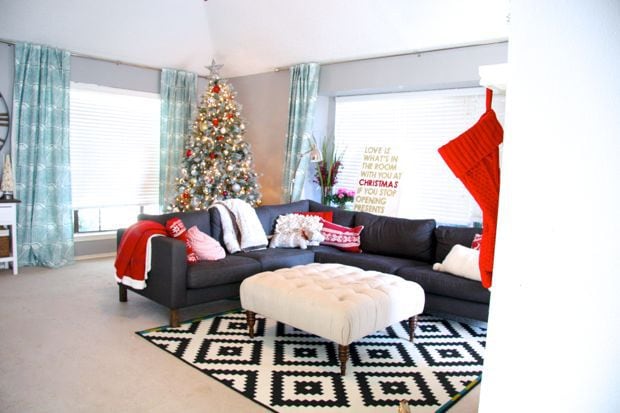 …or not.
Let's be honest: I'm not happy if it doesn't look like Christmas exploded all over my entire house, and there is no such thing as "too much" when it comes to Christmas decorations. I grew up in a house where we had flannel Christmas sheets, an attic full of Christmas decor, and there was a period of time where my parents had a Christmas bedspread, so let's just blame it on genetics. I absolutely adore Christmas, and nothing makes me happier than going all-out in making my house filled with Christmas cheer.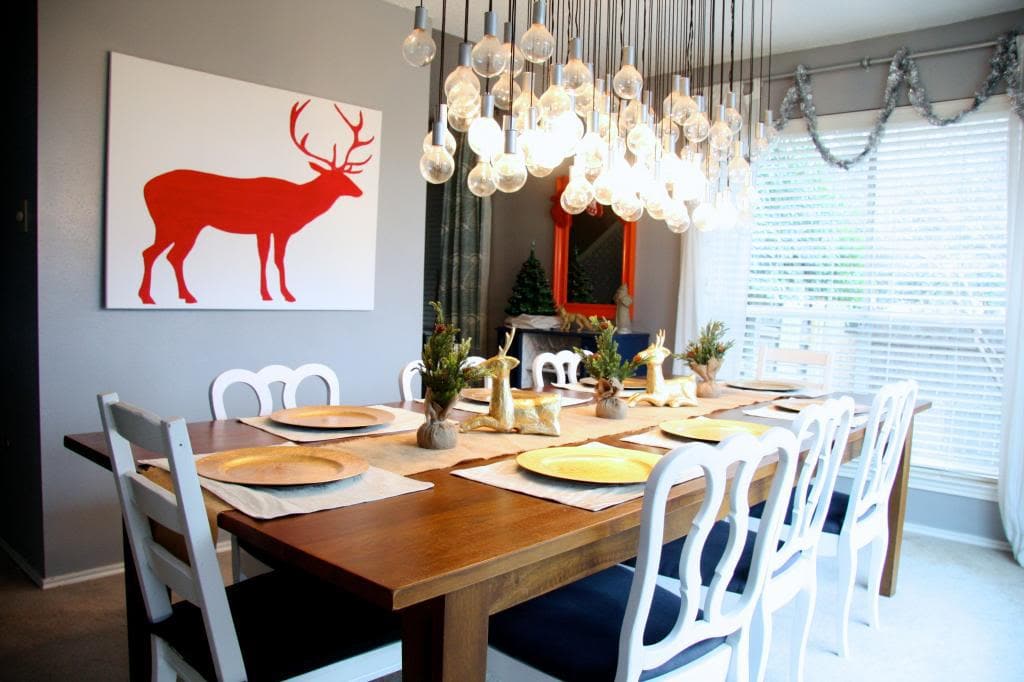 There is just something so incredibly special to me about pulling out the same Christmas decorations every year and filling up our house with these sparkly, happy pieces that make me feel like it's truly, finally, time for Christmas. We also have a bit of a problem when it comes to buying new Christmas decorations (as in, we can't stop doing it) so we're constantly adding to our collection. As of now, we only decorate the first floor of our house, but someday I can promise you the entire house will be full of Christmas cheer. Just you wait.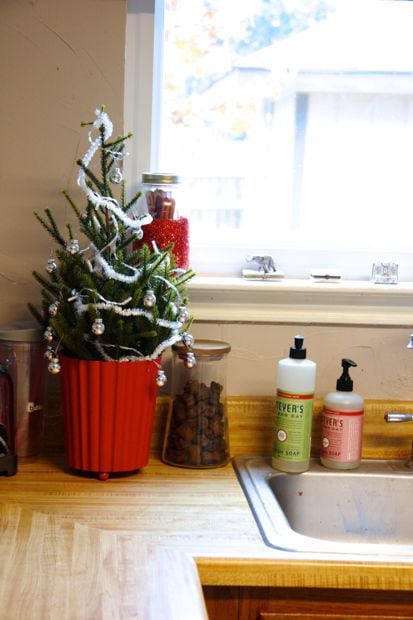 One of my favorite parts of our Christmas decor is our Christmas village. I always adored the villages at my grandparents' and my parents' houses growing up, so it was important to me that Corey and I start one of our own. When we first moved into our house it was pretty pathetic, but we've added to it over the last couple of years (and have been given pieces for it as gifts every year), so now it's definitely looking full. It is fun to look back on the progression of our little village and how quickly it's grown.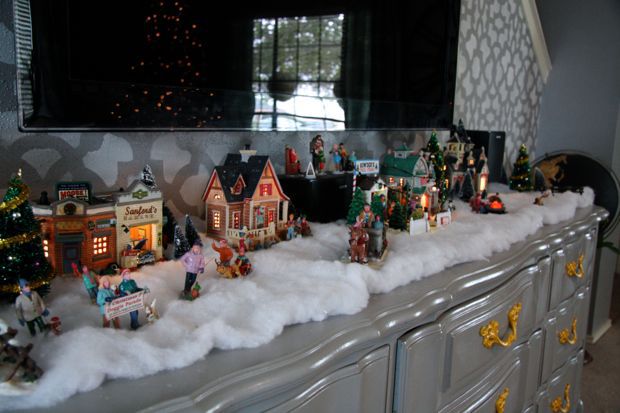 Yeah. Like I said, we have a problem. We add one house to it every year (and have been given a few along the way), and this year we added the little schoolhouse – as of this year we are both officially teachers, so it felt like a pretty big milestone!
Nothing makes me happier than coming down the stairs every morning and seeing how cheerful our house is, and I'm sad the Christmas season is so short this year so I can't enjoy it as long as I'd like. But while it's up, I'm going to soak up every last ounce of Christmas spirit I can!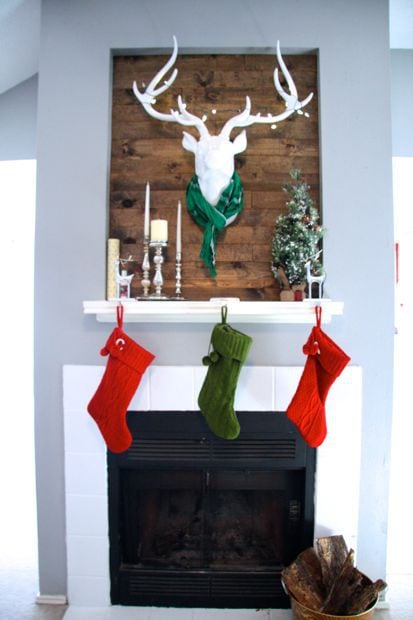 What's your approach to Christmas decorating? Do you keep things simple or are you as crazy as we are?