Easy DIY Wall Decor: Huge Map Wall Mural
This easy DIY wall decor will make a huge impact in your home! Learn how to use a projector to create a map wall mural for a fun accent for any room.
When I was a kid, my mom worked at our church as a secretary. I remember when I was in elementary school, they were re-doing the nursery at the church and painting a mural on the walls. I didn't know much about painting at the time, but I remember that they were using a projector to paint the mural and it was so simple that I was even able to help with it.
What does that have to do with anything?
Well, I held on to that little memory, and that tiny little tidbit about using a projector to paint a mural has served me very well a time or two. Like for this project.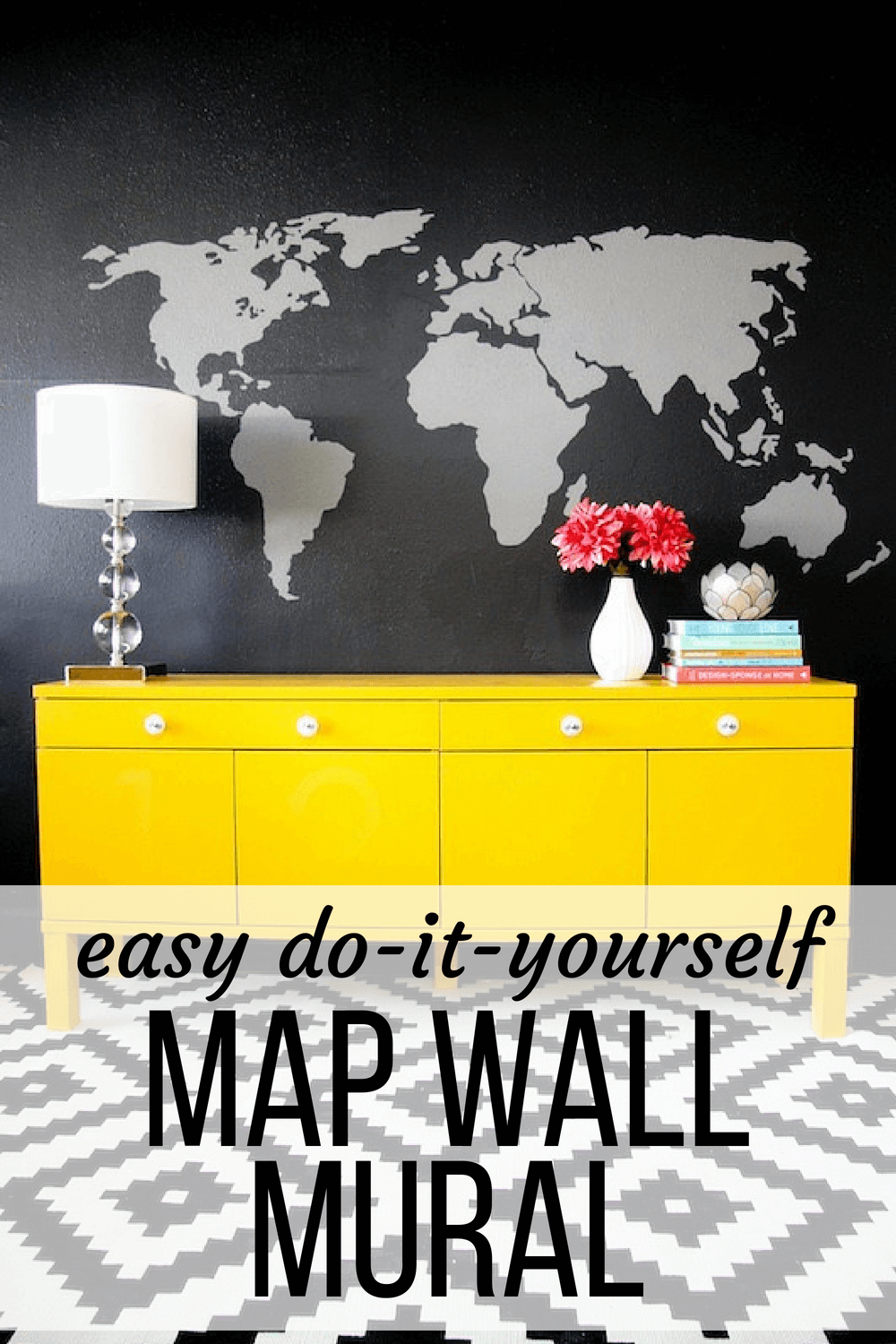 Are you ready for the tutorial? I promise, it's way easier than you're expecting.
(Even an elementary schooler can do it!)
DIY Wall Decor: How to Create a Map Mural
We started off with a black wall.
I pulled up a good map online and used our projector to get it up on the wall. It takes a bit of finagling to get the projector in the exact right spot so the image is large enough and in-focus. You also may want to play around with a few different images to find the one that works best for your space.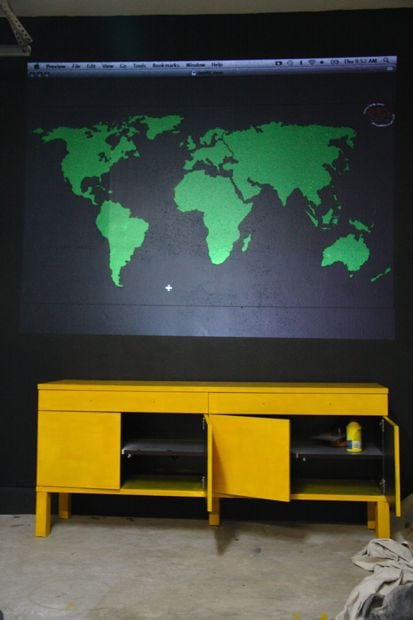 I was honestly surprised by how quick it was to get the map painted – we just used some small paintbrushes and I outlined while Corey filled in. It took about an hour and a half from start to finish, which is way better than I expected.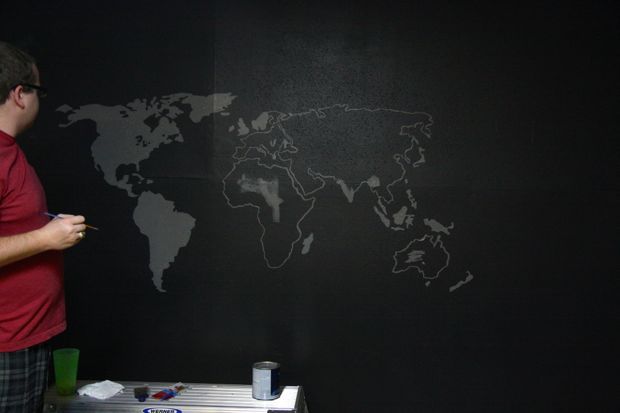 And just like that, you've got yourself a gorgeous mural!
We paired ours with this IKEA BJURSTA sideboard that we had laying around the house – it used to look like this, but with some creativity and bright yellow paint,  it turned into something way better.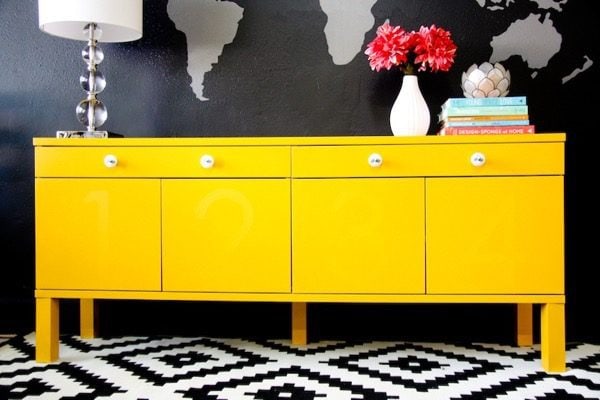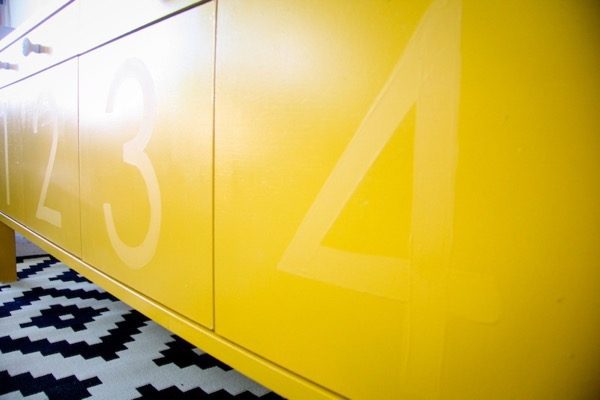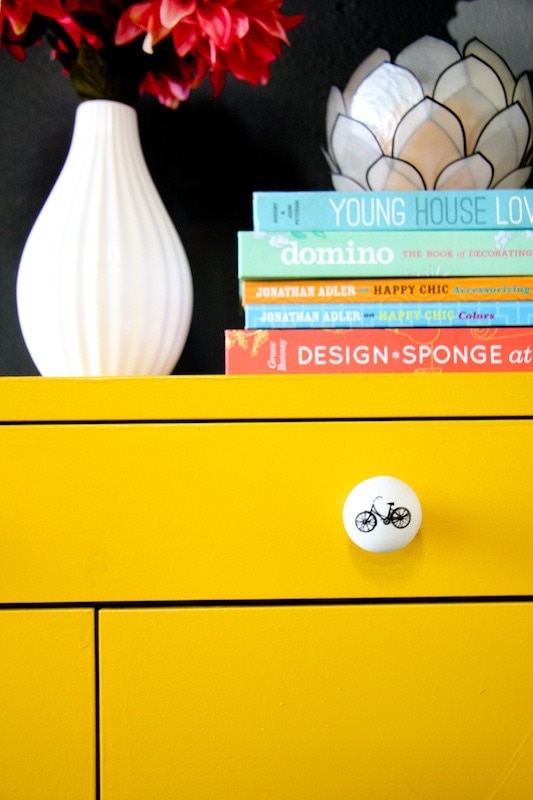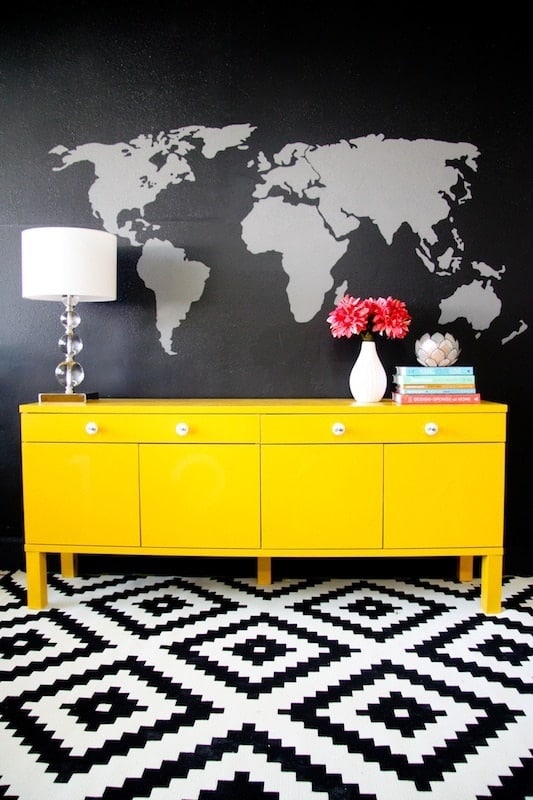 I'm pretty head over heels with this DIY wall decor, and I love that this same concept can be applied to just about anything! I also used the projector for the numbers on the sideboard (they're painted with the same shade of paint, just a different finish), and I've used the same trick for a Christmas art canvas as well!
Have you ever used a projector to paint some DIY wall decor like a mural?