This post is sponsored by At Home, but all opinions are 100% mine! Click here to read my full disclosure policy. Thanks for supporting the brands that support Love & Renovations! 
Happy November! Can you believe that we're only a few weeks away from Thanksgiving? And then we get to start thinking about CHRISTMAS? Y'all, I can't even handle it. This time of year is my absolute favorite, and I basically just walk around all season in a cloud of excitement.
Despite my major love for fall, this is the first year in my adult life that I've ever put any effort into decorating for the fall season (you can see my first stab at decorating here). It's kind of weird for me, but I have to admit – I love it! It's been so wonderful to have our home decorated for the fall season, and it's definitely going to be a yearly tradition from here on out.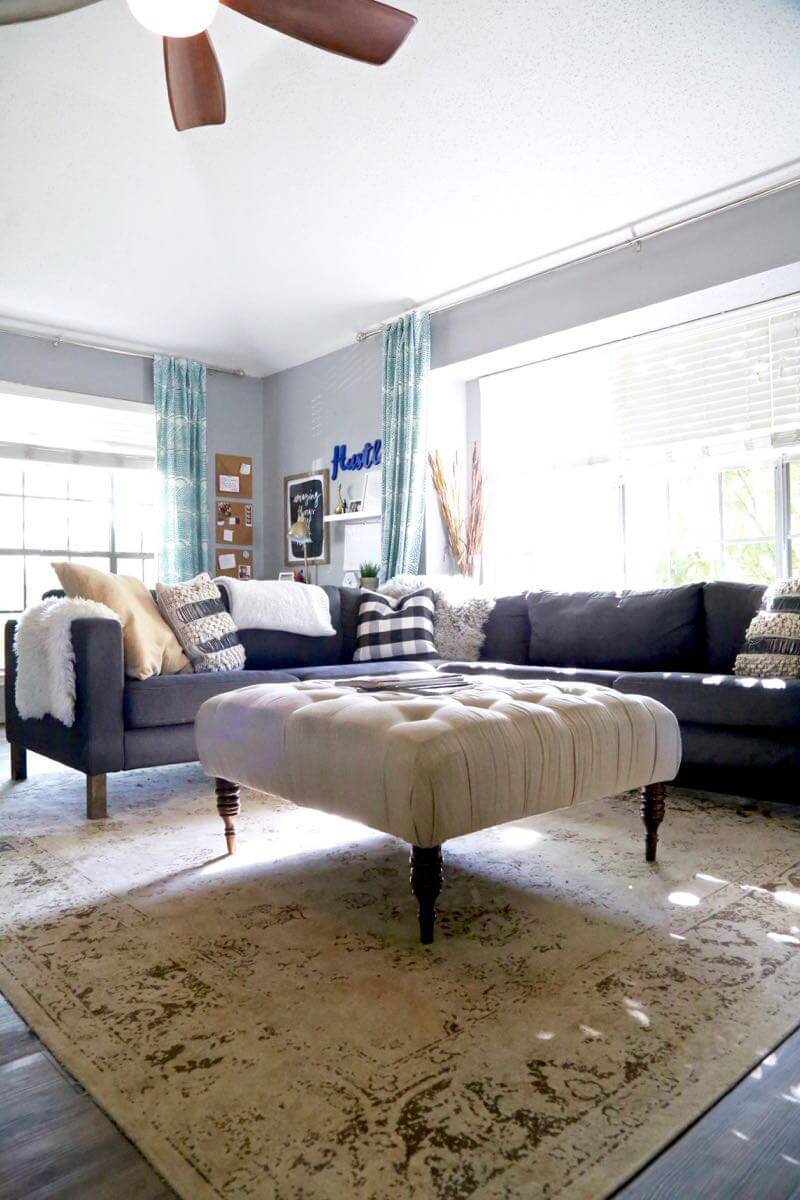 When At Home reached out and asked if I was interested in sharing a post about why I decorate for the season, I thought it was a perfect opportunity to share some of the new fall decor I've added since the last time I shared, and a good chance to chat about how I feel about this whole decorating-for-fall thing. The lovely people from At Home sent me a gift card to grab a few things to add to our fall collection – I was pretty giddy going shopping for it all because I'm a little bit obsessed with that store. I found way more adorable stuff than I ever could have actually brought home, and it all fit perfectly with the rest of our decor. It was meant to be!
So, after all of these years why did I suddenly decide to start decorating for fall and Thanksgiving?
There are so many reasons. We live in Texas, so there's always a pretty slim chance that we'll actually have weather that feels like fall – having fall decor in our home makes it actually feel like the season is here, even if it's still 90 degrees outside (ugh!). I've noticed that I'm much more excited about fall and Thanksgiving this year now that our home feels a bit more cozy and decorated – there's just something about having fall decor out that tricks my brain into thinking it feels more like fall than it actually does!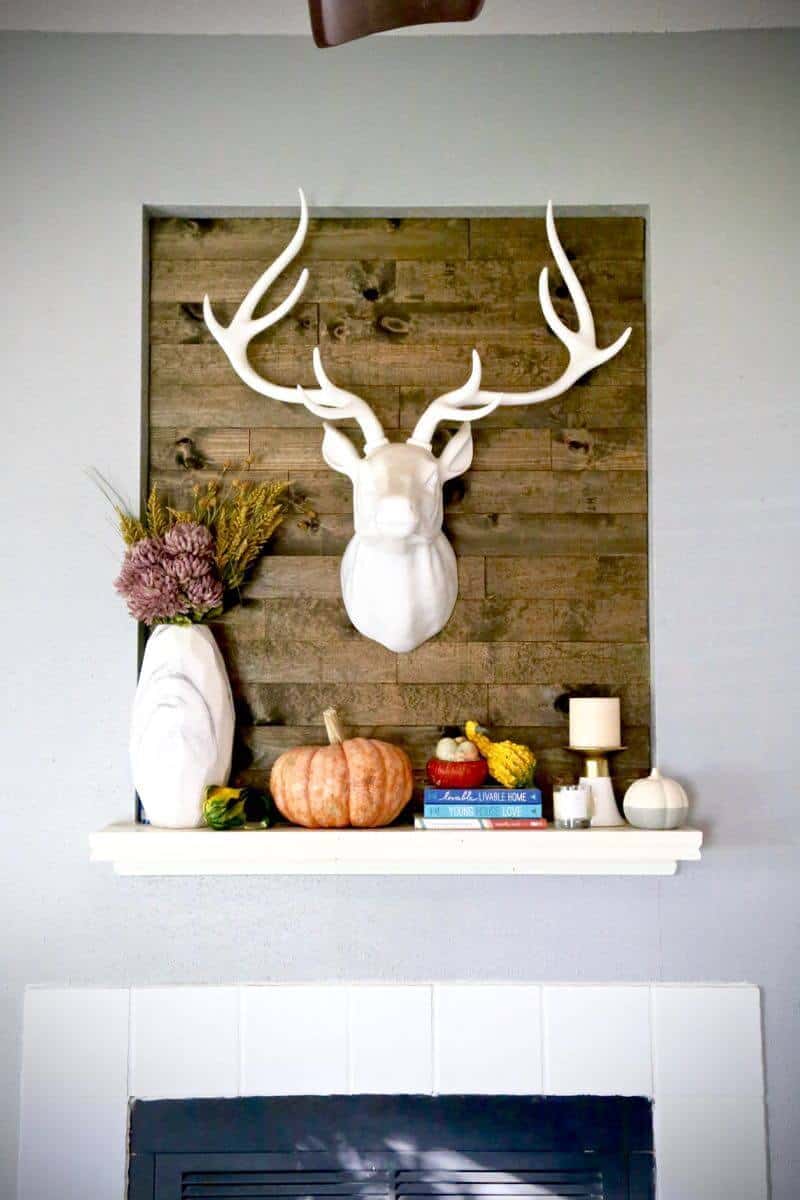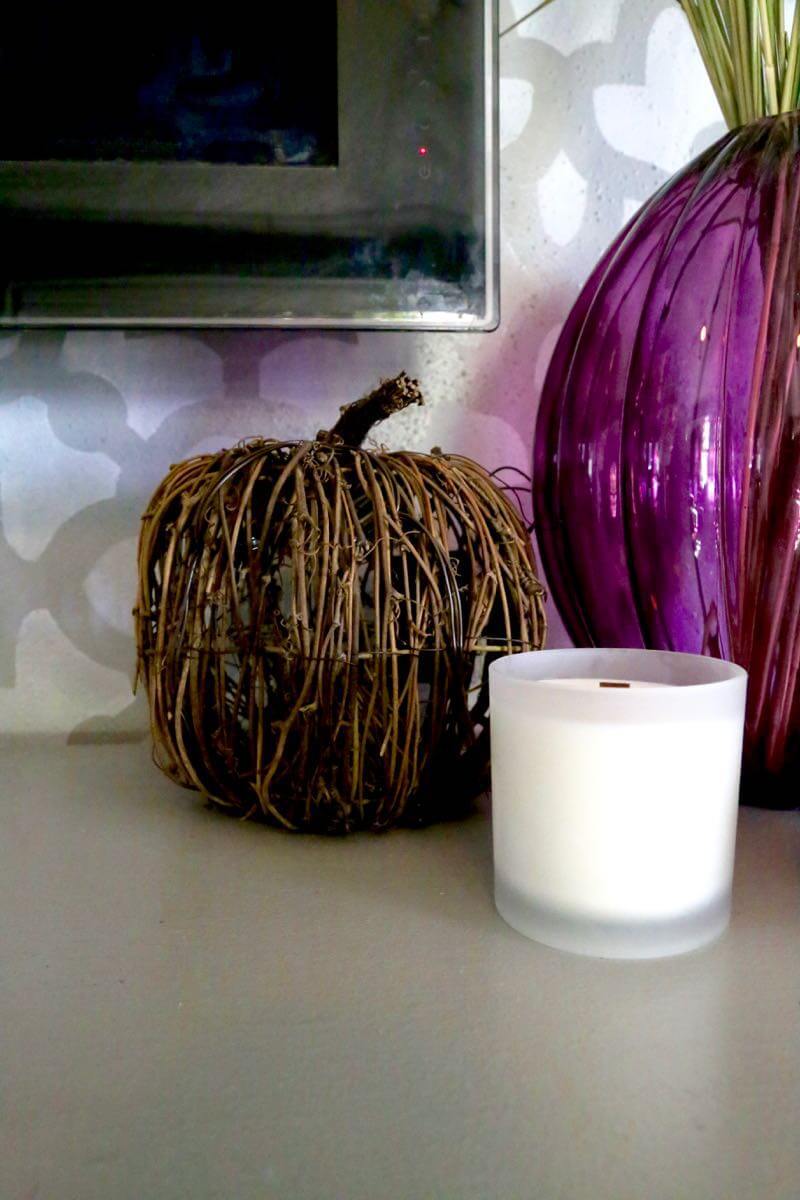 Another reason? I've always felt like I am lacking in styling skills – I generally don't change up the placement of any of our decor pieces, and things start to feel pretty stale after a while. However, now that we've switched things up a little for the season my whole house suddenly feels so much fresher, I feel more inspired, and I'm learning more about how to style my home so I'm actually happy with it! Win-win-win.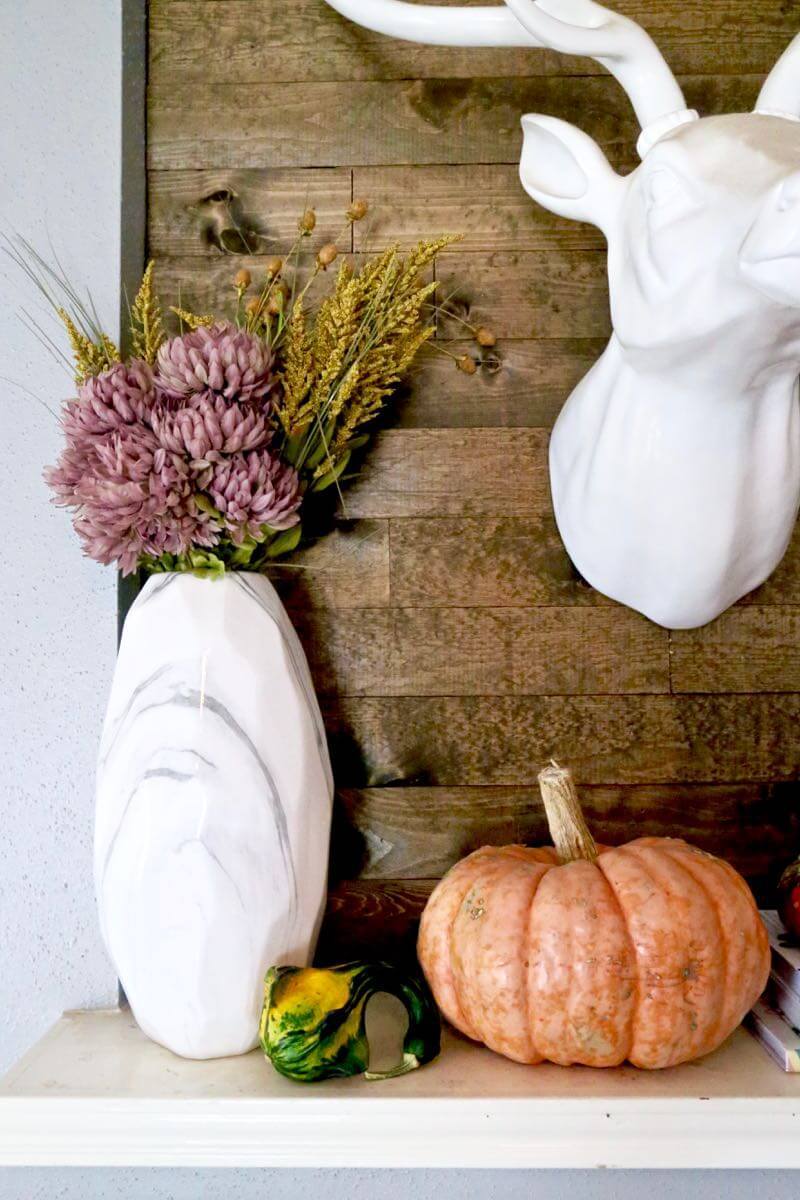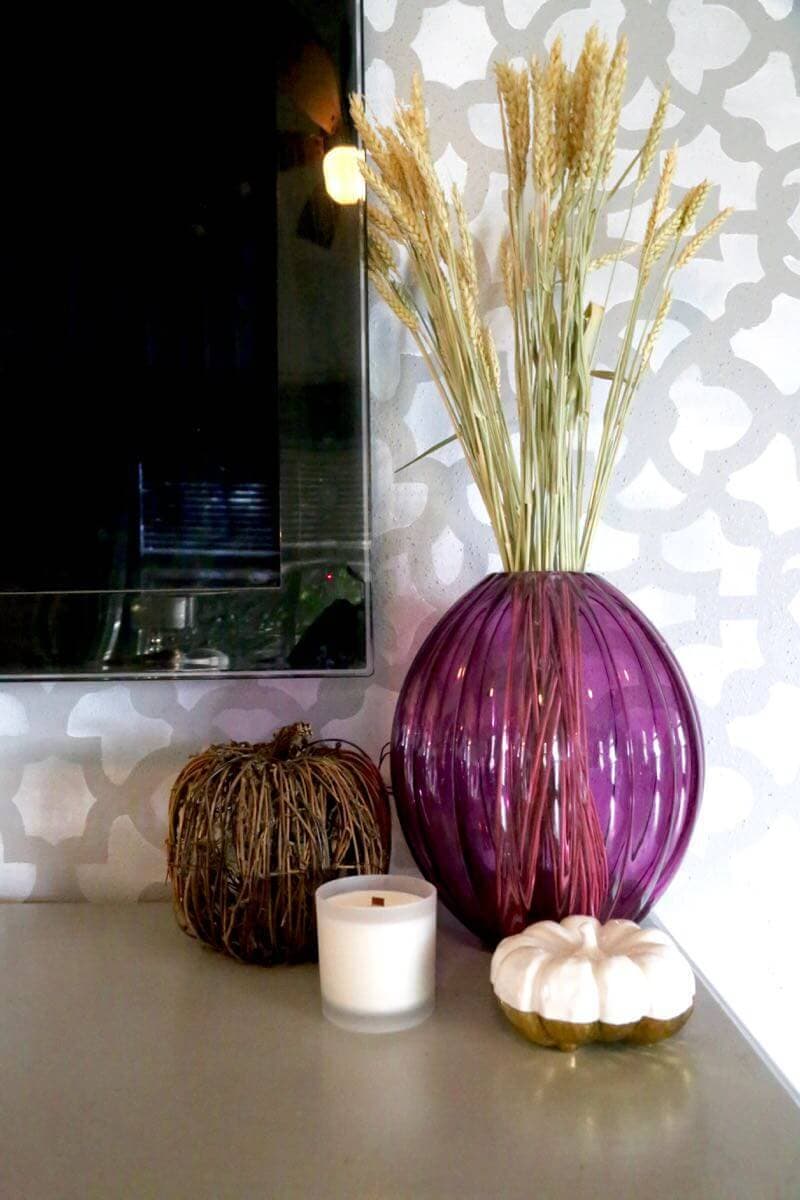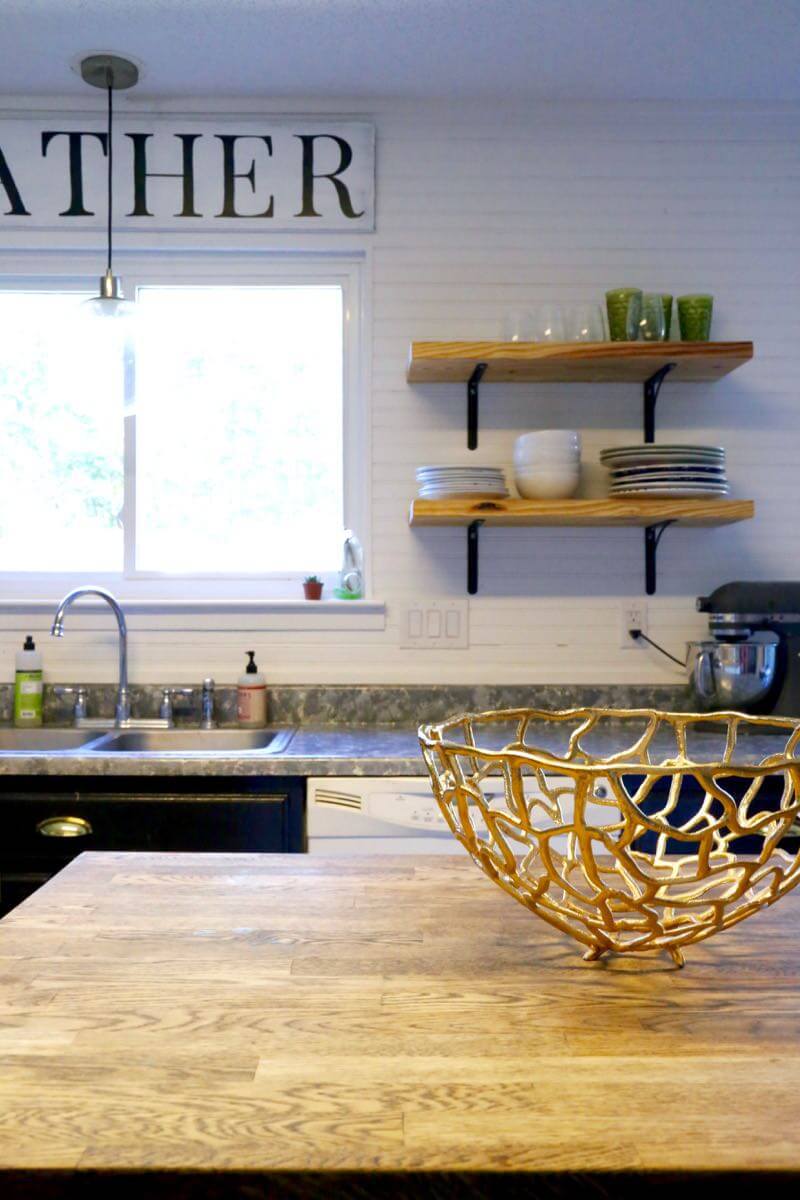 Thanksgiving is a holiday that fluctuates a lot for Corey and I – we typically celebrate it with his family, and we do Christmas with mine. His family doesn't have a consistent routine, though, and some years that means everyone is scattered and there is no official gathering. This year is one of those years, so we'll be doing Thanksgiving with my family instead. I'm big on routines and traditions, so having an ever-changing Thanksgiving routine is a little tough for me. I think that having a tradition of decorating our home for the holiday will help me out – I relish the excitement of pulling out the same beloved decorations year after year, and it will make the Thanksgiving season feel more consistent.
This whole season has been such an inspiration for me, and I really feel like I'm going to get into this whole seasonal decorating thing. Maybe I'll even go crazy and switch things up for spring! And summer! I have a feeling I could end up running a little wild with this. Corey's going to be so excited.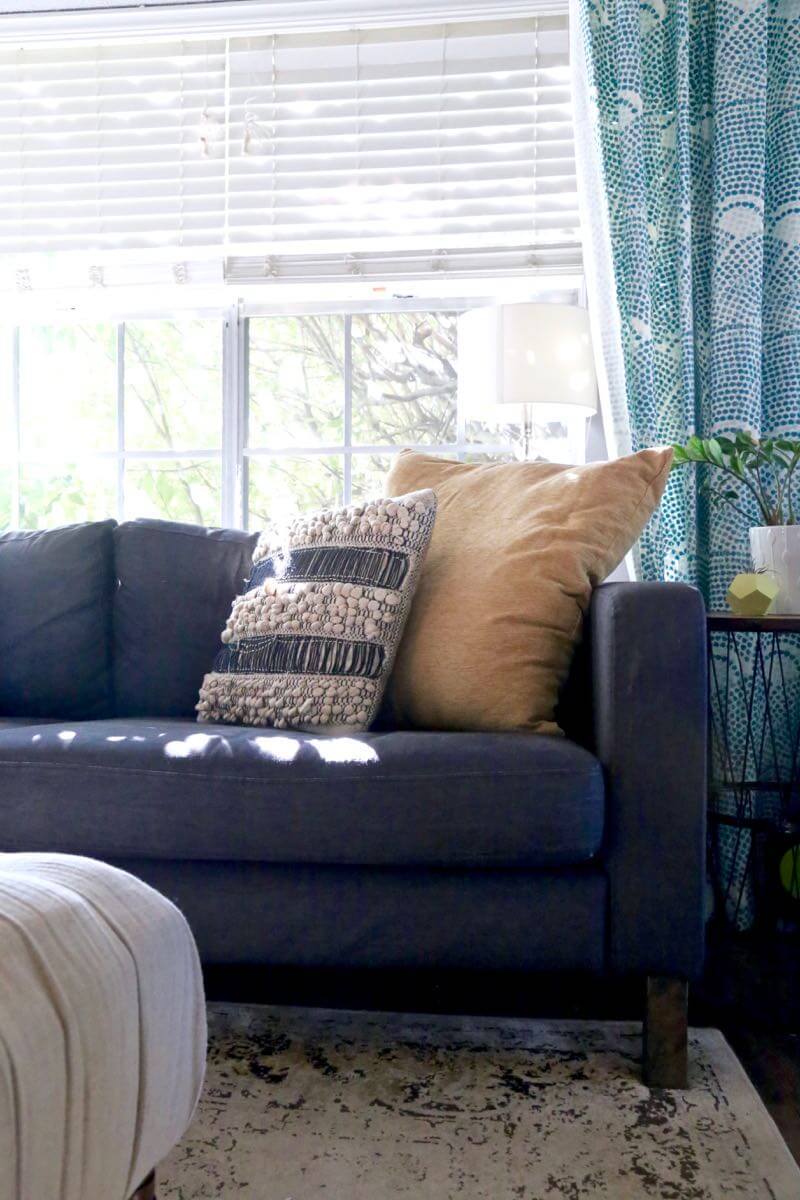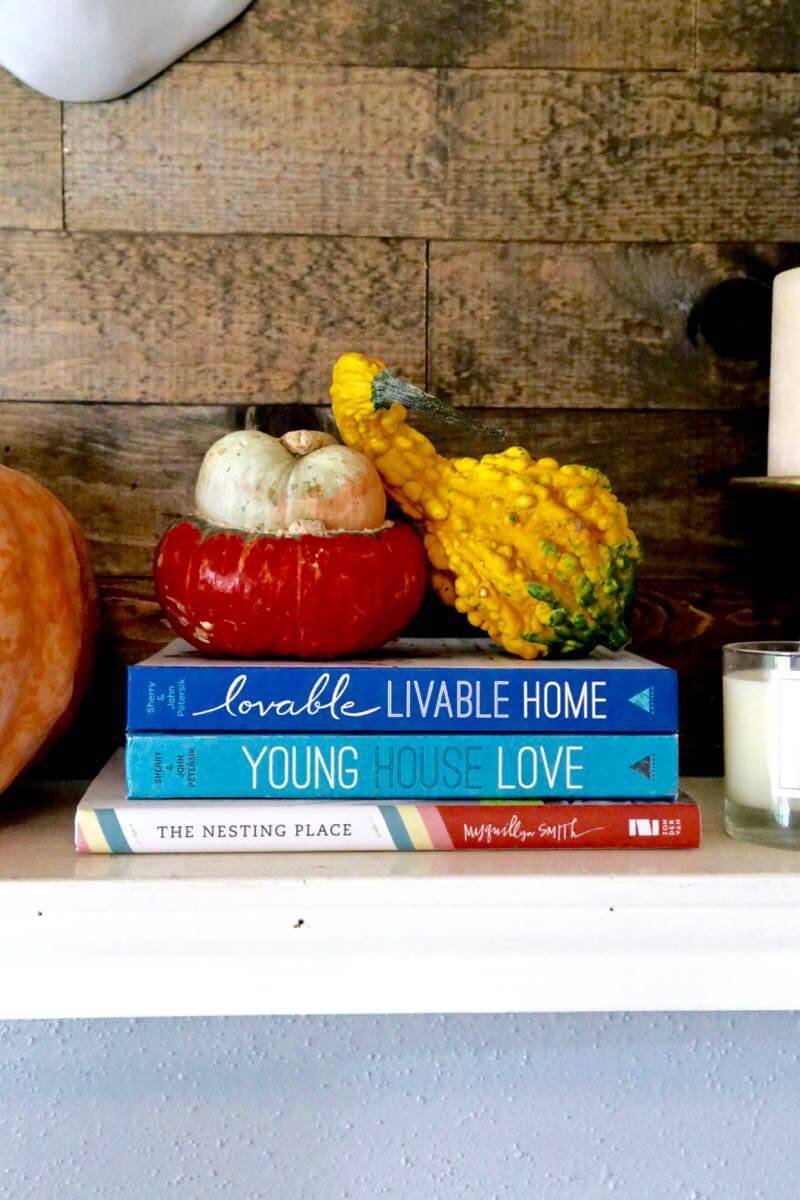 If this season of decorating for fall taught me anything, it's that cozy textures + tons of candles + pumpkins galore is the perfect formula for a beautifully decorated home for fall. You can't have enough gourds, and the smell of fall candles is one of the best in the world. Turns out, this whole seasonal decorating thing isn't as hard as I thought it would be!
Do you decorate your home for the season?
Thanks, again to At Home for sponsoring this post – I truly love that store and am beside myself with excitement that we got to partner up for this post!