My Very Favorite Amazon Decor
Unless you've been living under a rock for the past few days, you'll know that we're halfway through Amazon's first ever fall Early Access Days sale. It's basically a second Prime Day, and they're running all sorts of great deals on just about everything.
I've been scouting out a lot of great ideas for Christmas gifts, things around the house, and workout gear for myself, and I've been trying to share a few good deals here and there on Instagram. But, I wanted to take a minute to share a few of my very favorite Amazon finds for around the house. I realized I've never really put them all in one place, and it's time. This list covers all sorts of categories and great finds – many are on sale, some aren't, but I can confidently recommend every one of them!
knick knacks + decor
You can find anything on Amazon. From candles to vases to decor to throw pillows, the options are quite literally endless. I've had some really, really great luck with decor and knick knacks on Amazon. It was hard to narrow it down to just a few things, but I picked the best of the best!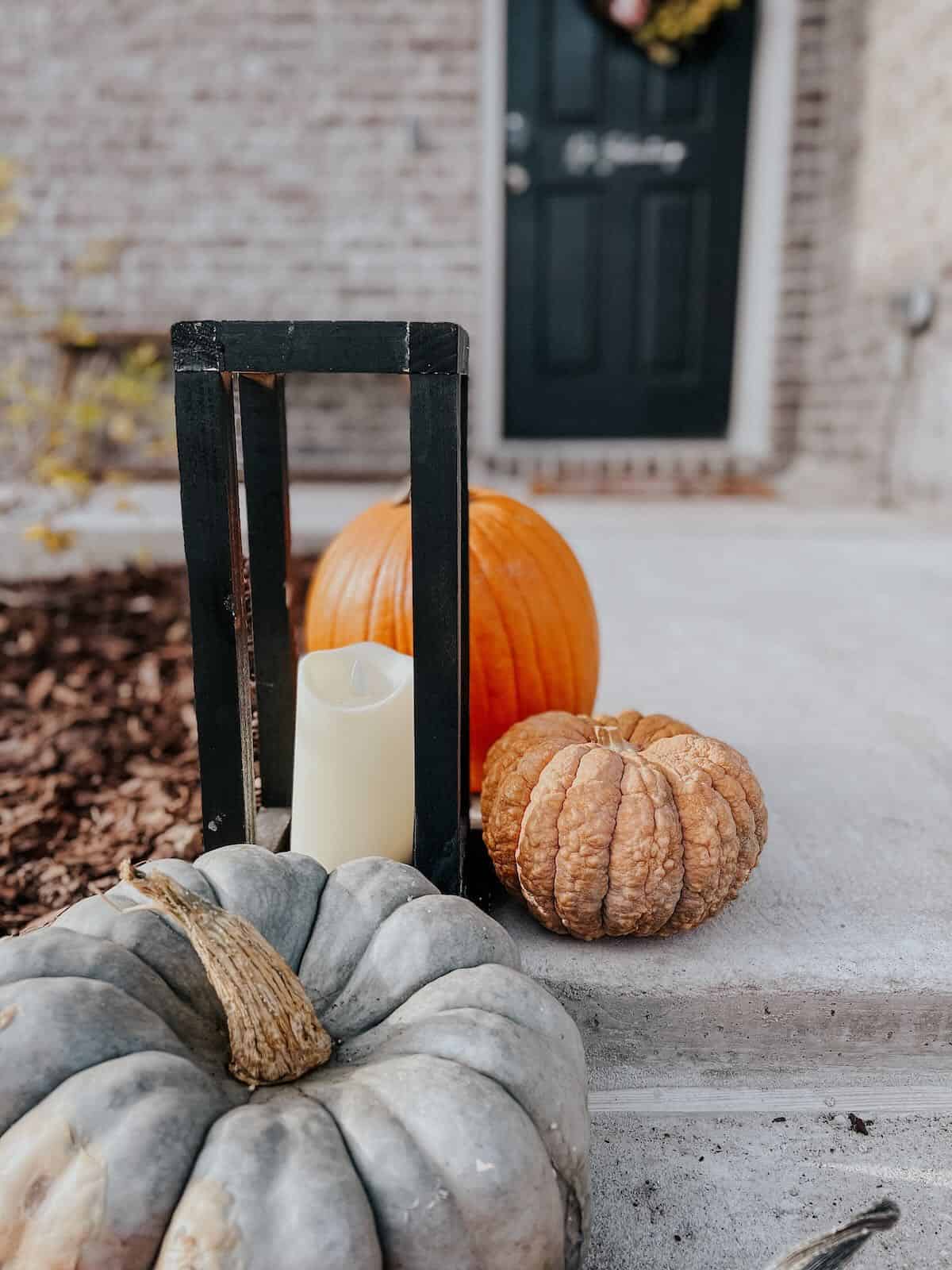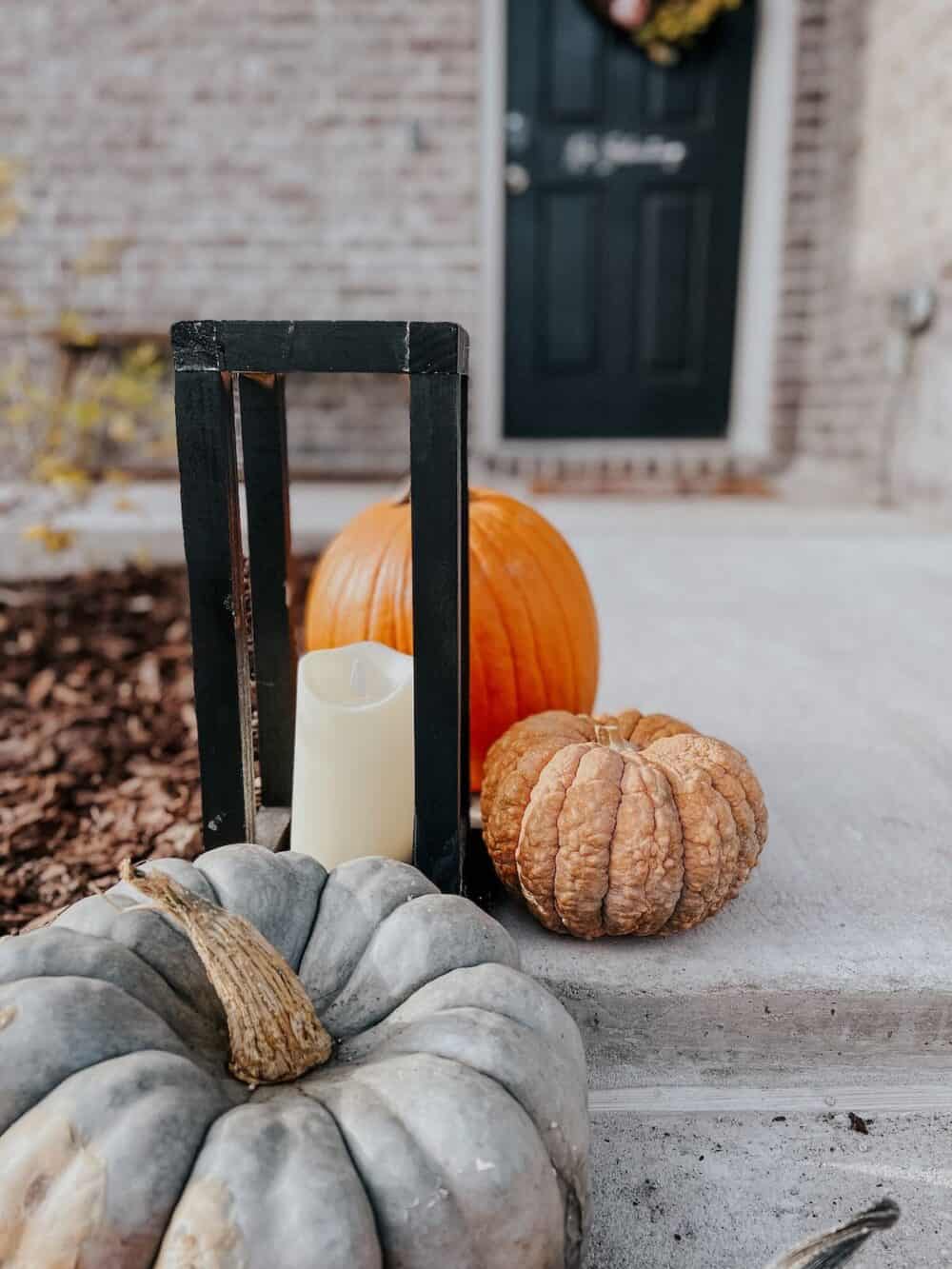 These flameless candles are the best I've found – and I've tried a few! I bought some last year that literally melted in the Texas heat. These are meant for outdoors, though, and can withstand just about anything. They look great in my DIY wooden lanterns!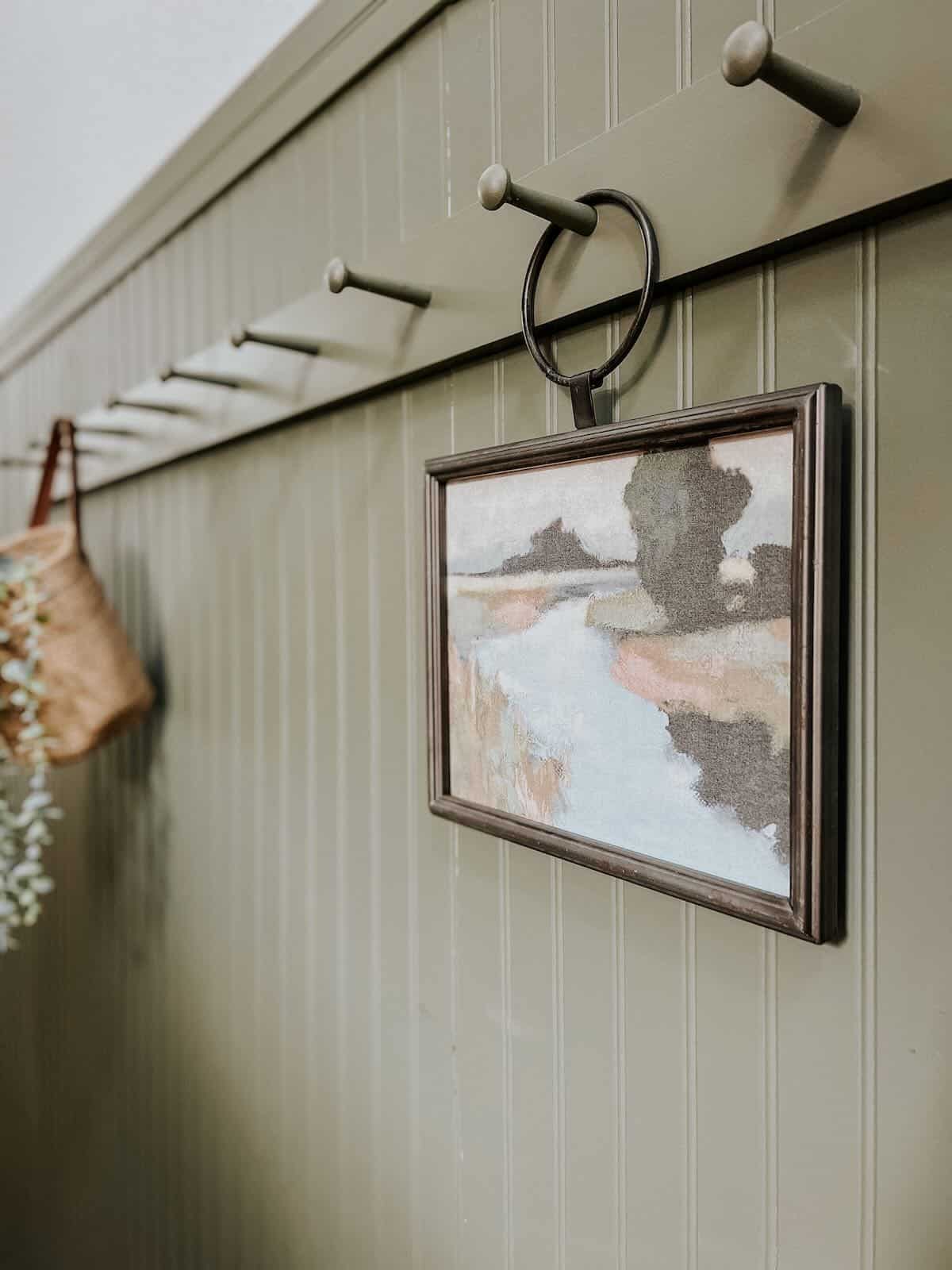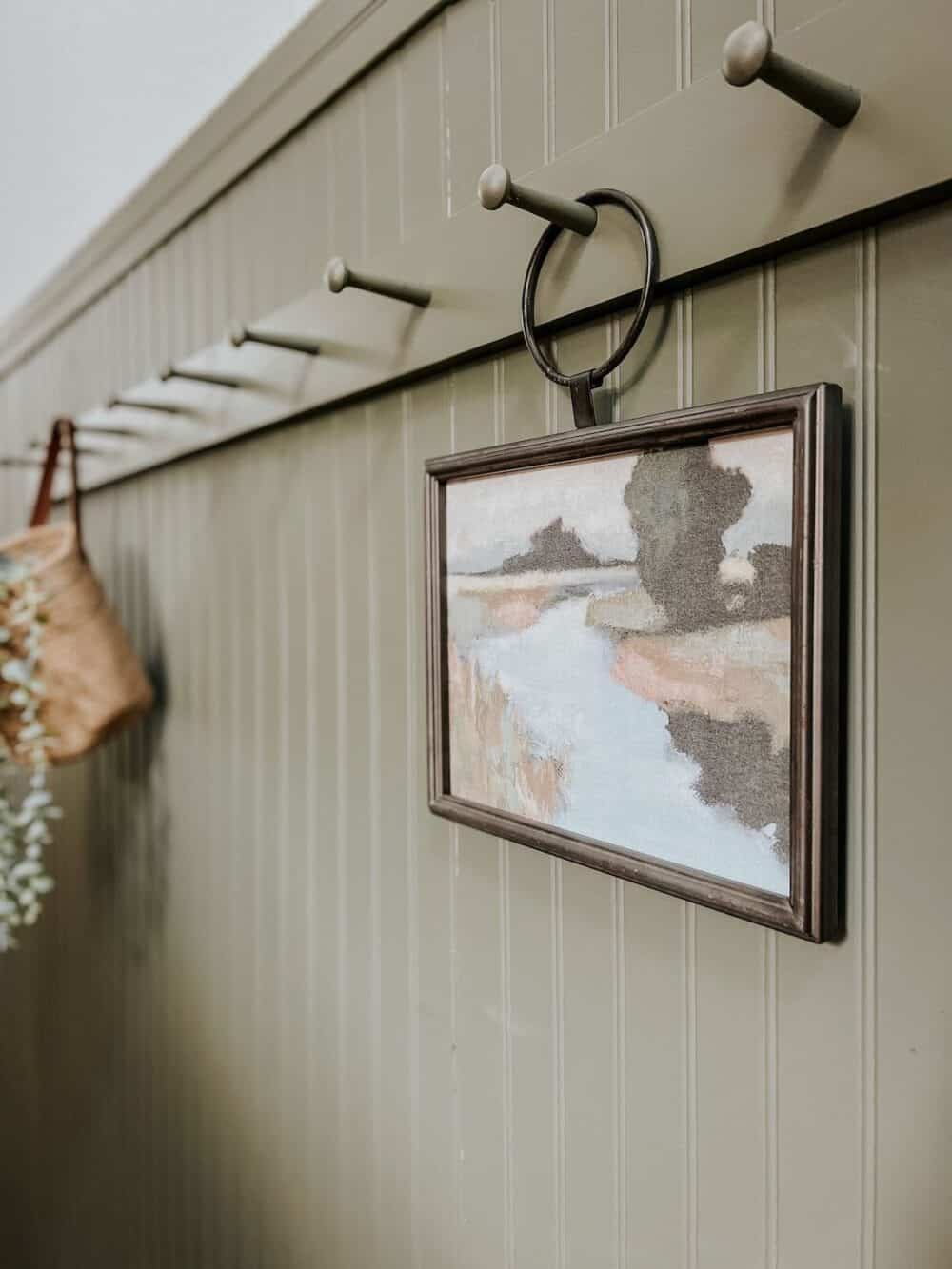 This metal landscape art is one of my favorite things I've bought from Amazon in a long time. The quality is fantastic, and it's such a unique piece. I love how it looks on the peg rail in our entry, but it also comes with a really pretty hanger so it could be hung anywhere!
Speaking of our peg rail, I'm also a big fan of these baskets that I got to hang on the hooks! They're so versatile, and they look great with some faux plants inside.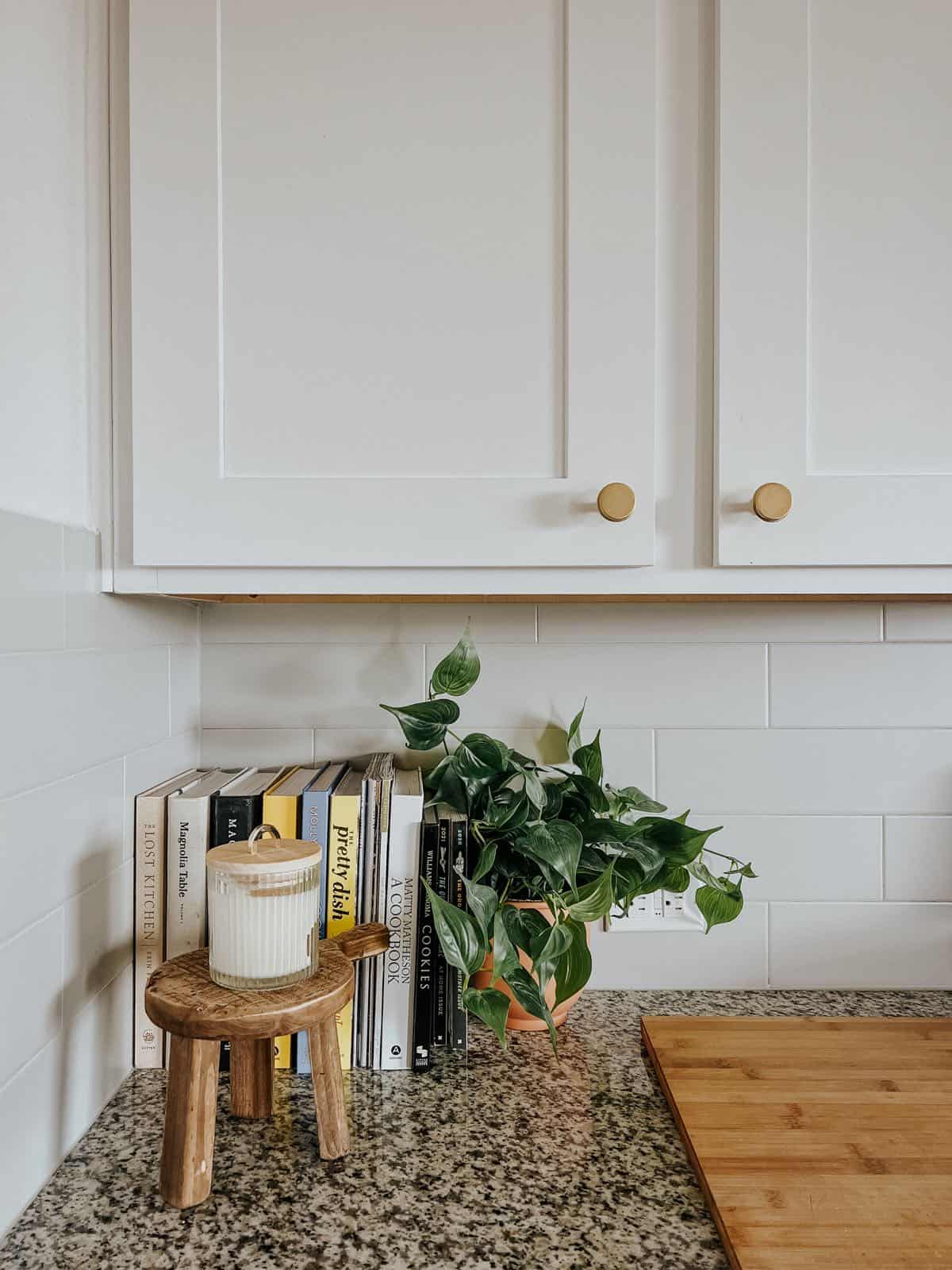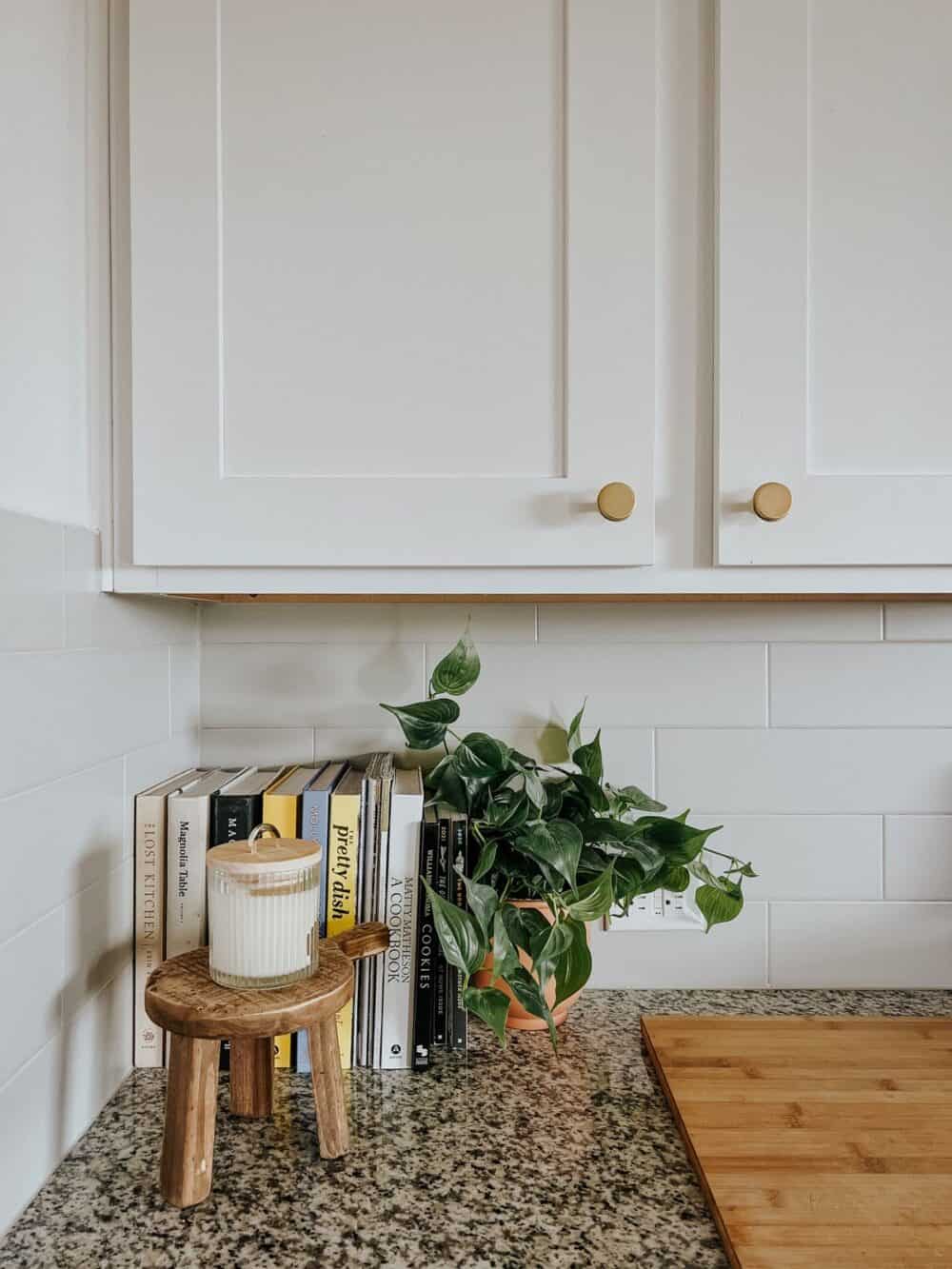 This wooden pedestal is easily one of my top Amazon decor purchases. It looks great in any space, with anything on top of it. I've moved it all over the house and it even inspired me to write an entire post with ideas for how to style wood pedestals.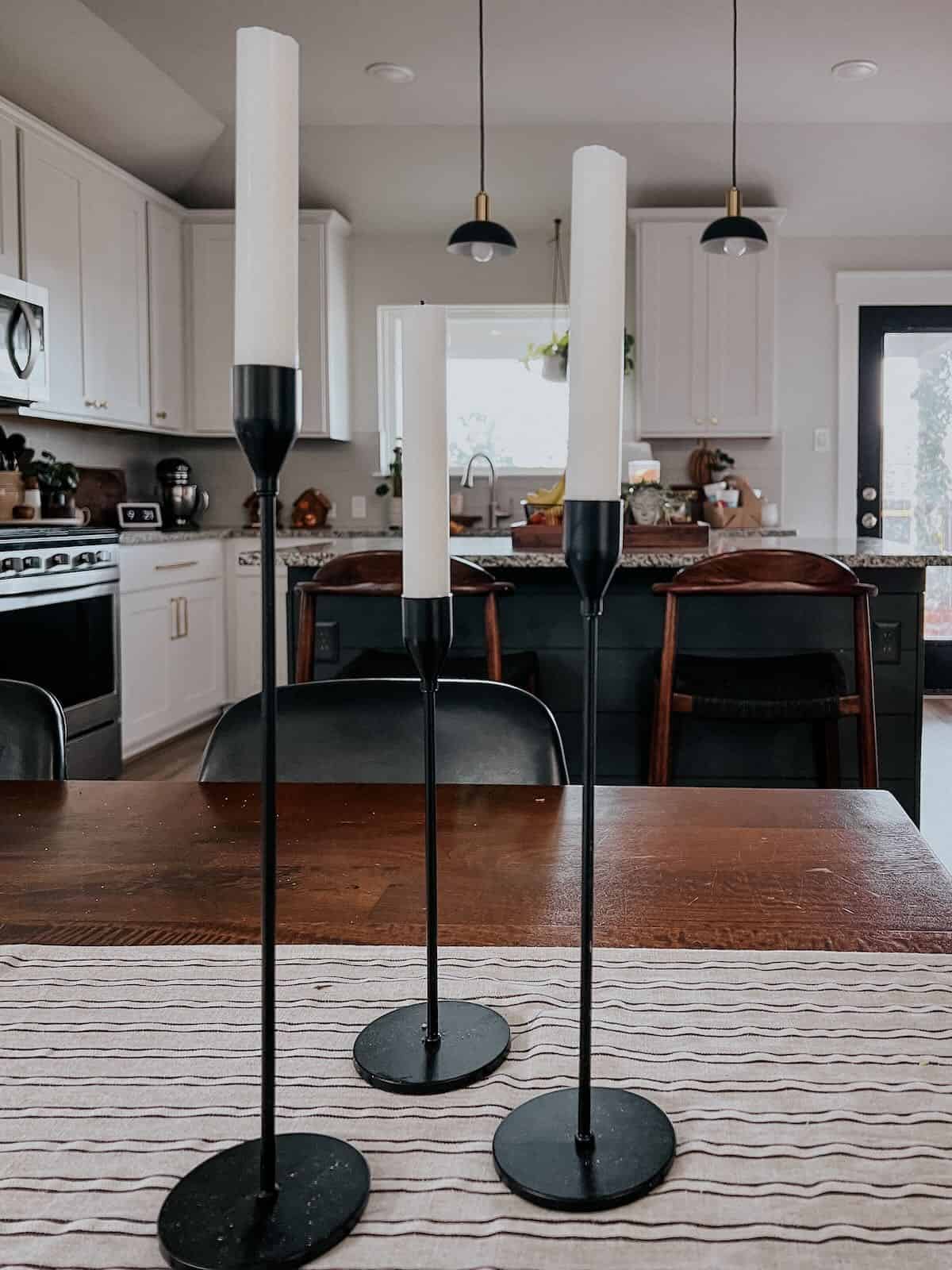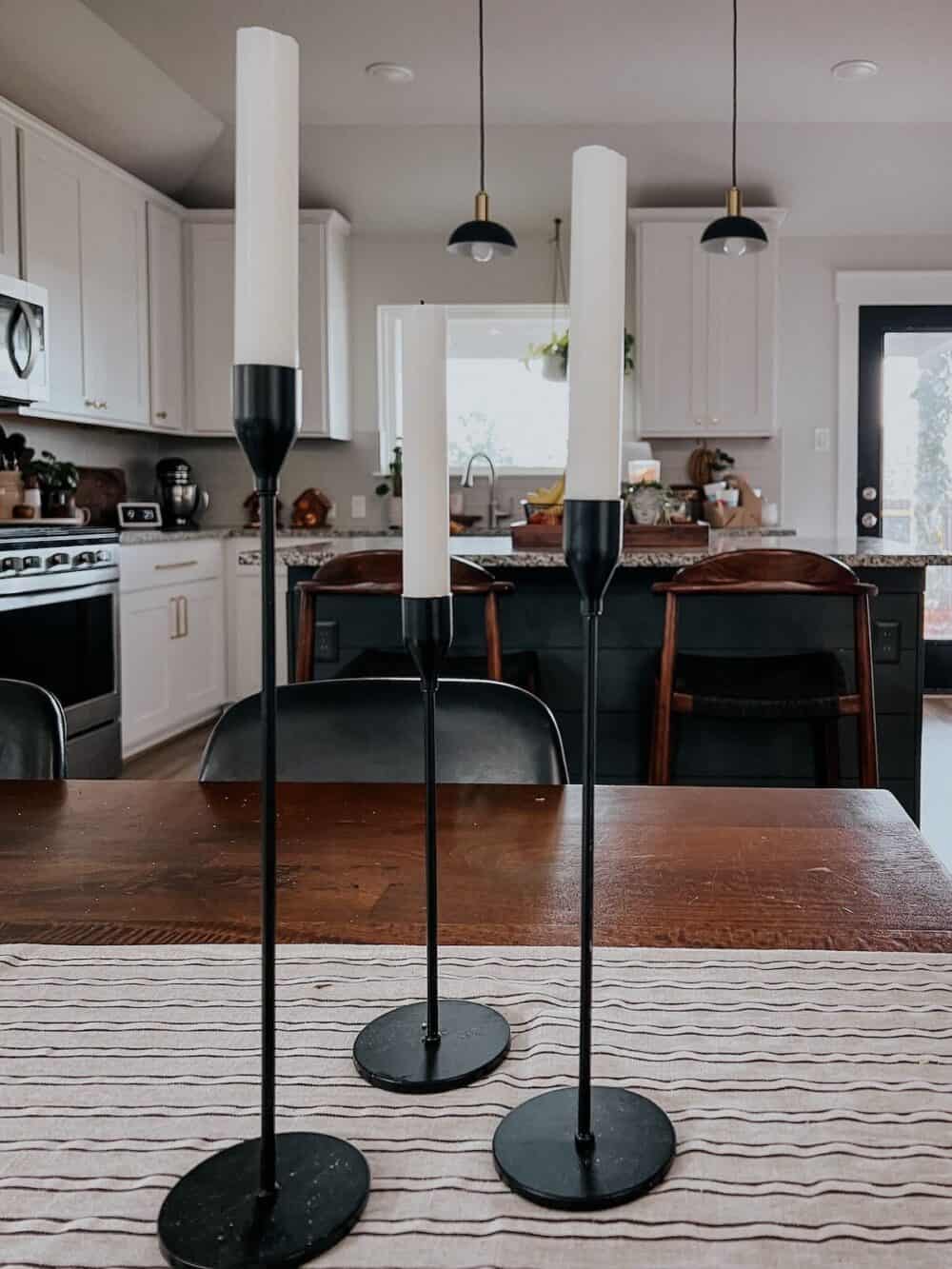 I got these black candle holders last year around Christmastime and they looked so great on our Christmas table! I love how delicate and dainty they are, and they're metal so they have held up really well over time. I'm planning on grabbing some of these flameless candles to use in them this holiday season – I'll keep you posted on how they are!
fixtures + home improvement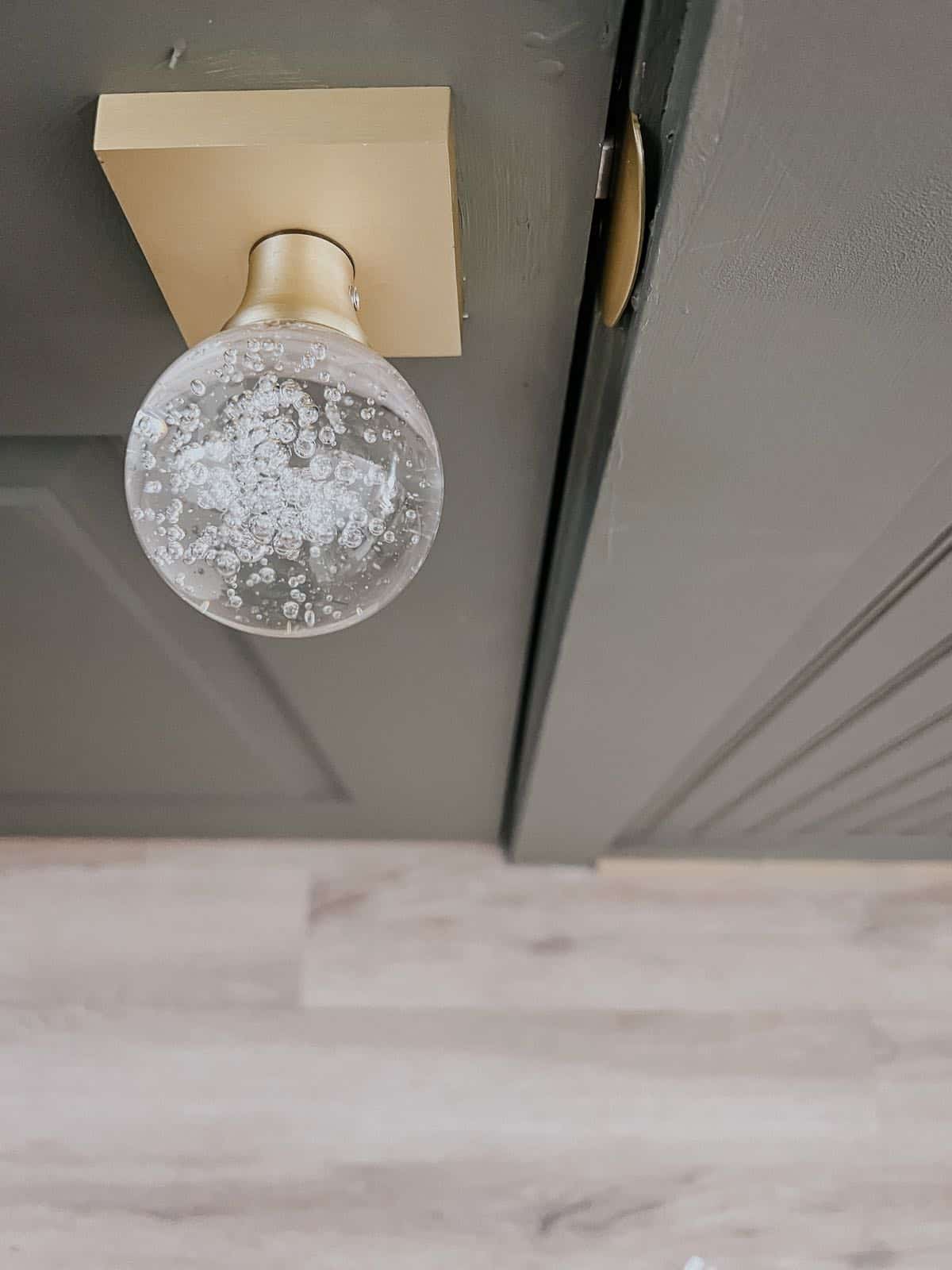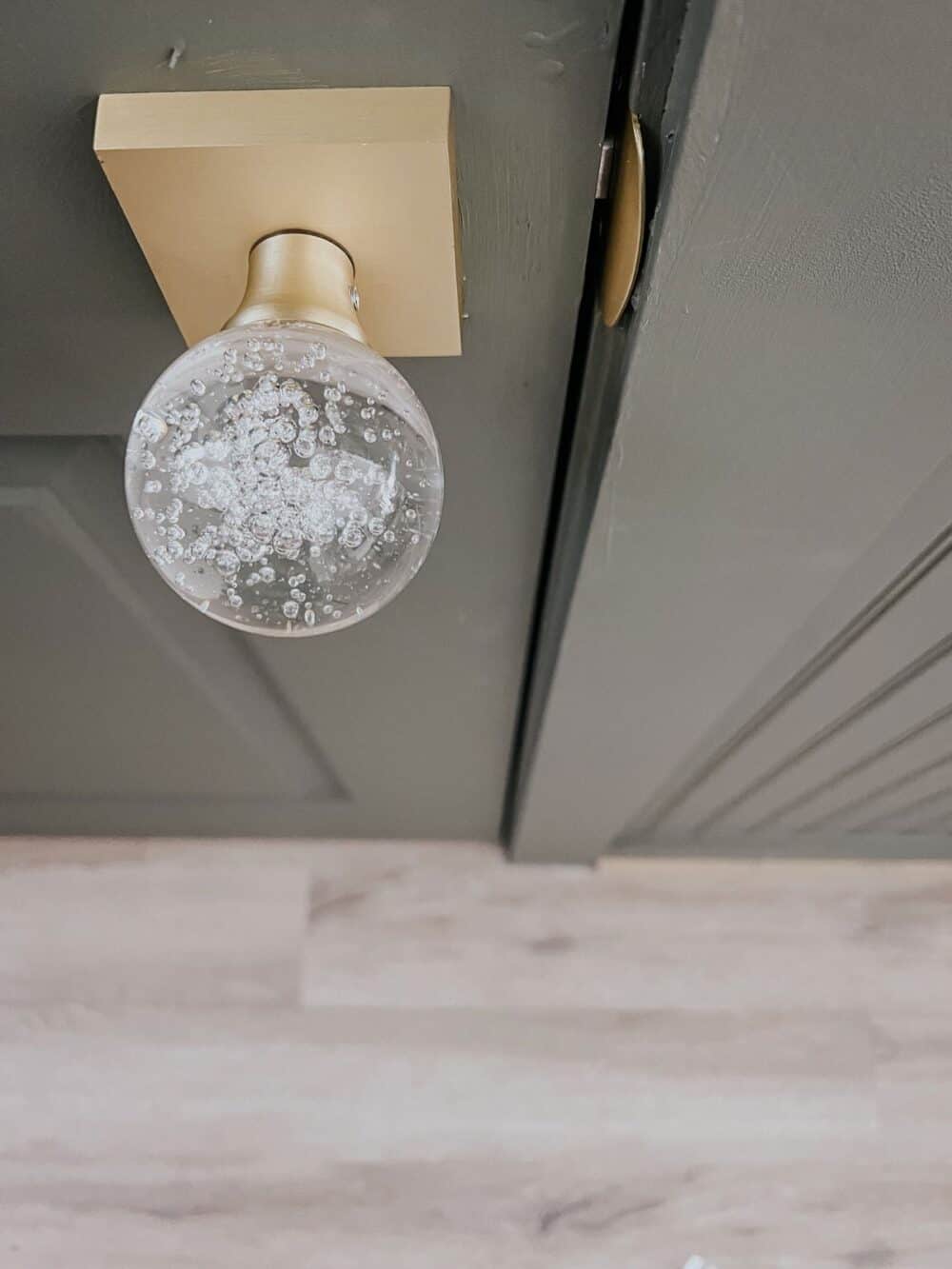 This faux crystal doorknob is one of the best Amazon purchases I've ever made. It elevated our powder room door so much and if I could, I'd replace every doorknob in our house with it. There's something that feels extra fancy about a unique door knob, and I'm so glad I decided to add one to that door!
On the topic of little things that make a big difference…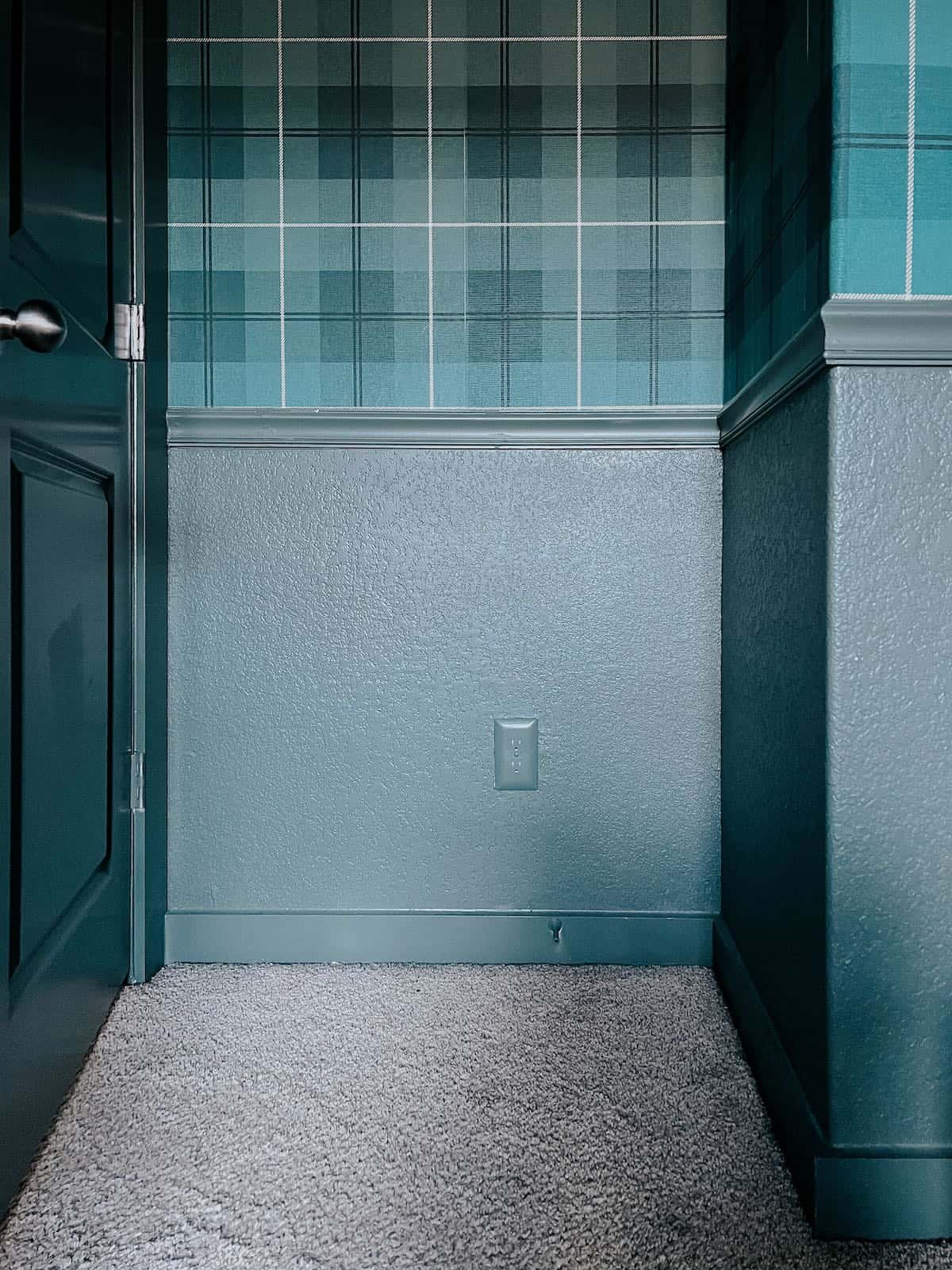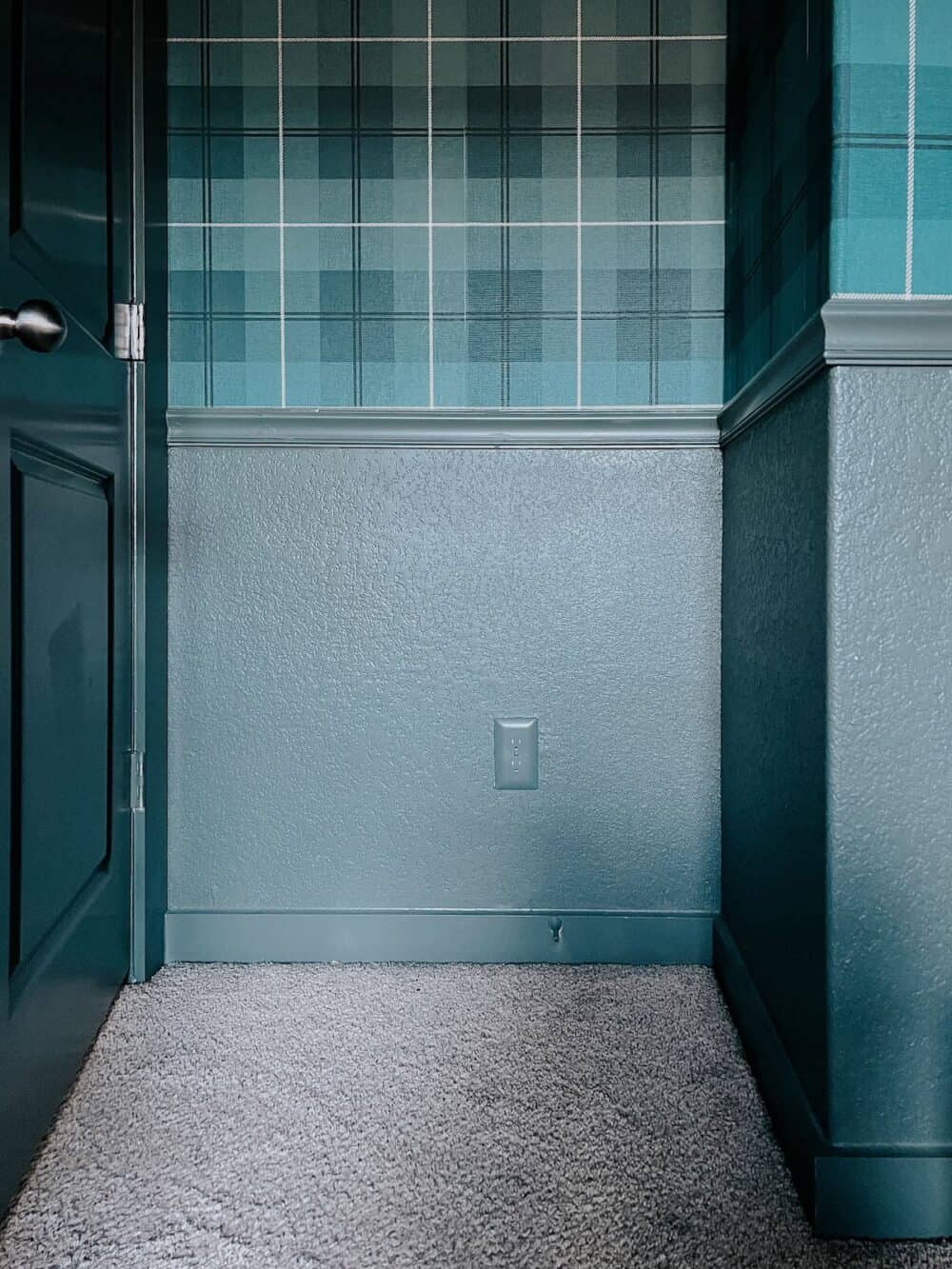 I talk a lot about these paintable outlet covers because they're legitimately the best. I think making your outlet covers blend in makes a huge difference in any space, but my problem with most covers is that it leaves the outlet itself looking all white and sticking out like a sore thumb! These outlet covers, however, cover the entire thing. You can paint it and pop it in place – the outlet is still fully usable, it doesn't get scratched up at all, and it blends right into the wall.
Win, win, win!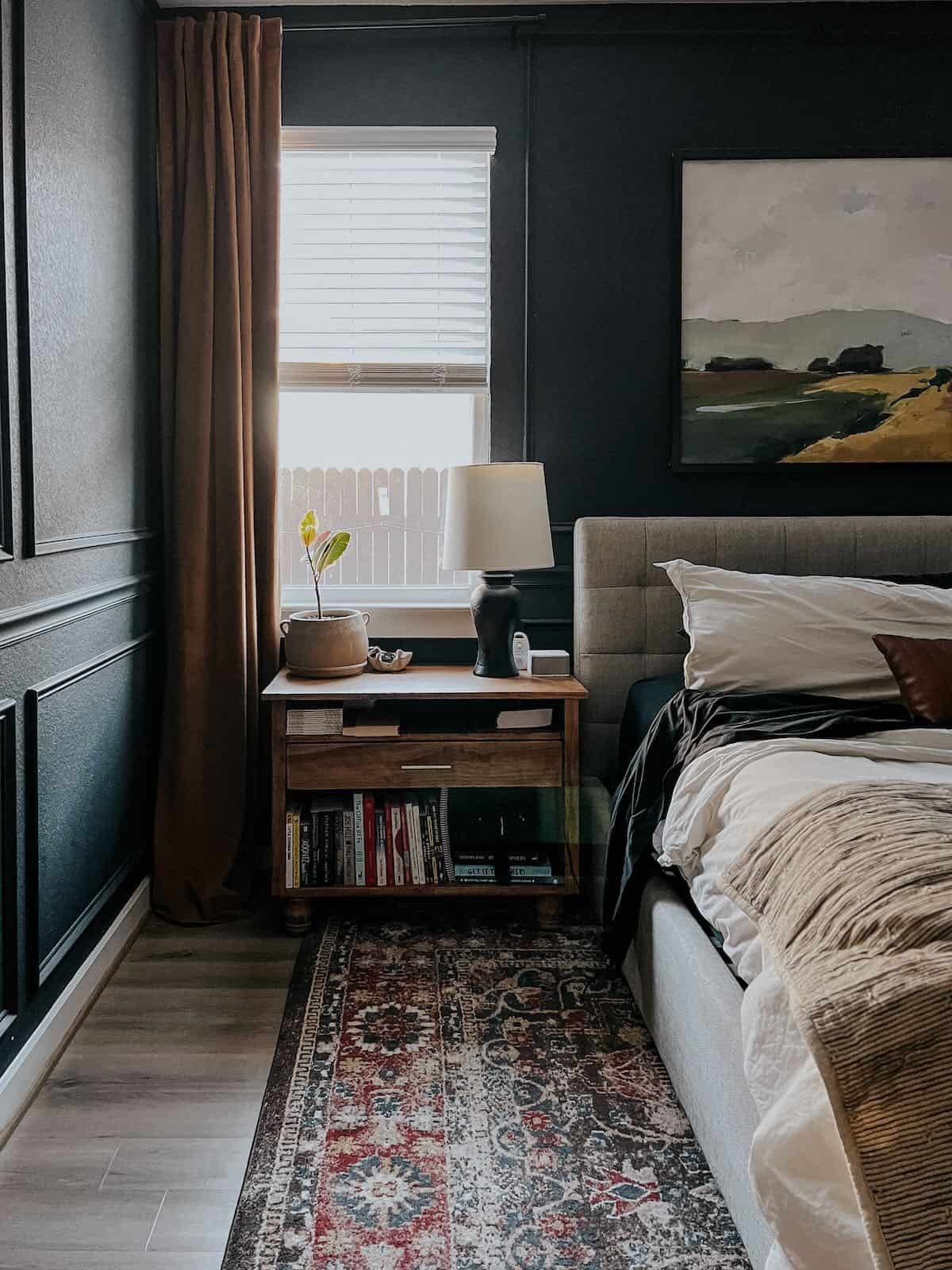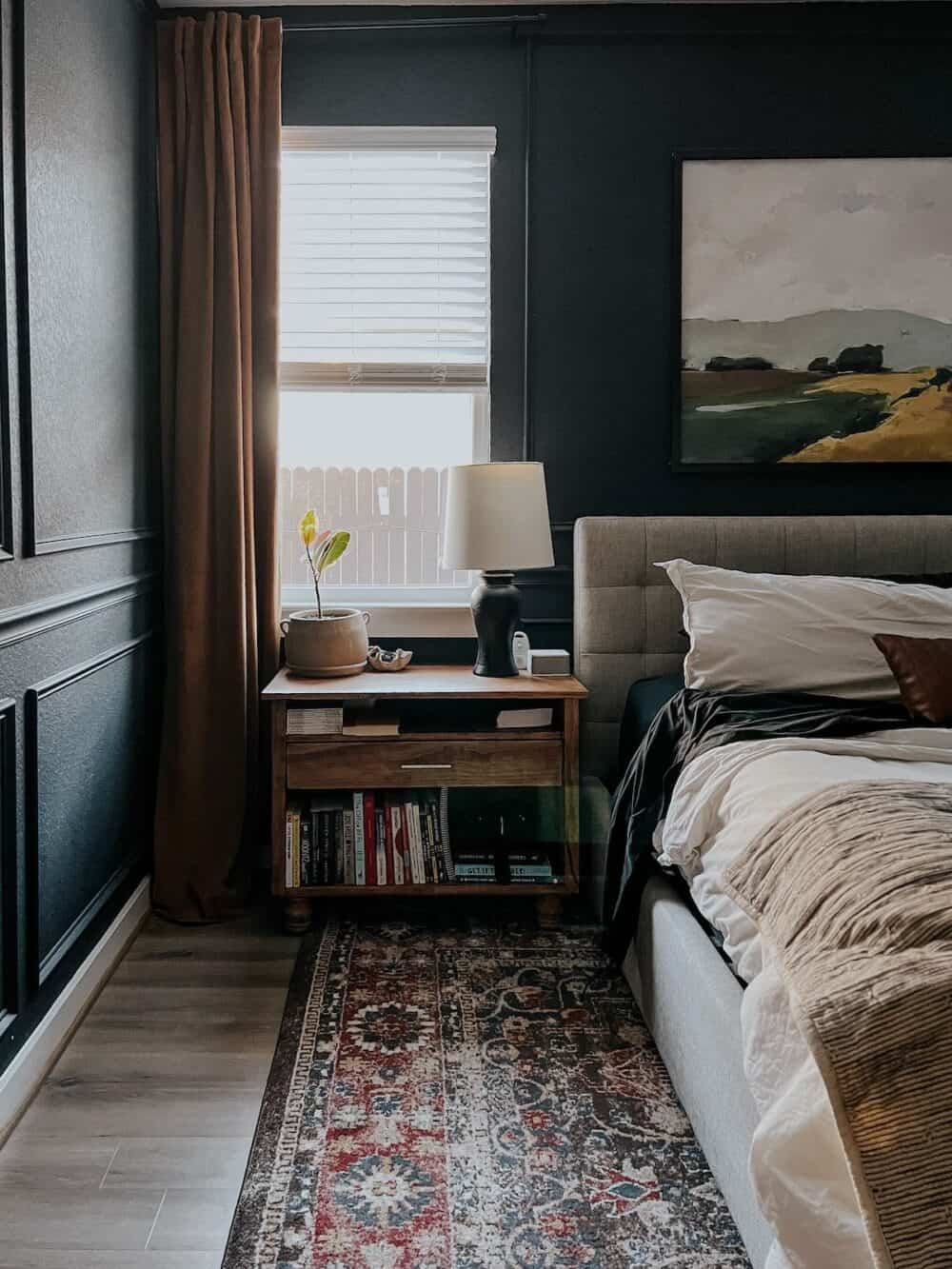 I've had really great luck with curtains on Amazon. My secret? Don't cheap out! I've learned that quality curtains make all the difference, but you don't have to spend a ton to get really ones.
Velvet (or, faux velvet) curtains are my favorite for just about any space. They add a really luxurious texture and really elevate a room. I also love that they're great at room darkening! We have them in all three of our bedrooms, and I highly recommend them. These are the ones we have in Grant and Jackson's rooms, and we have these in our bedroom.
Bathroom Upgrades
I was thinking through what I wanted to feature in this post and I realized that a lot of the bathroom updates we've made have come from Amazon! Here are a few highlights…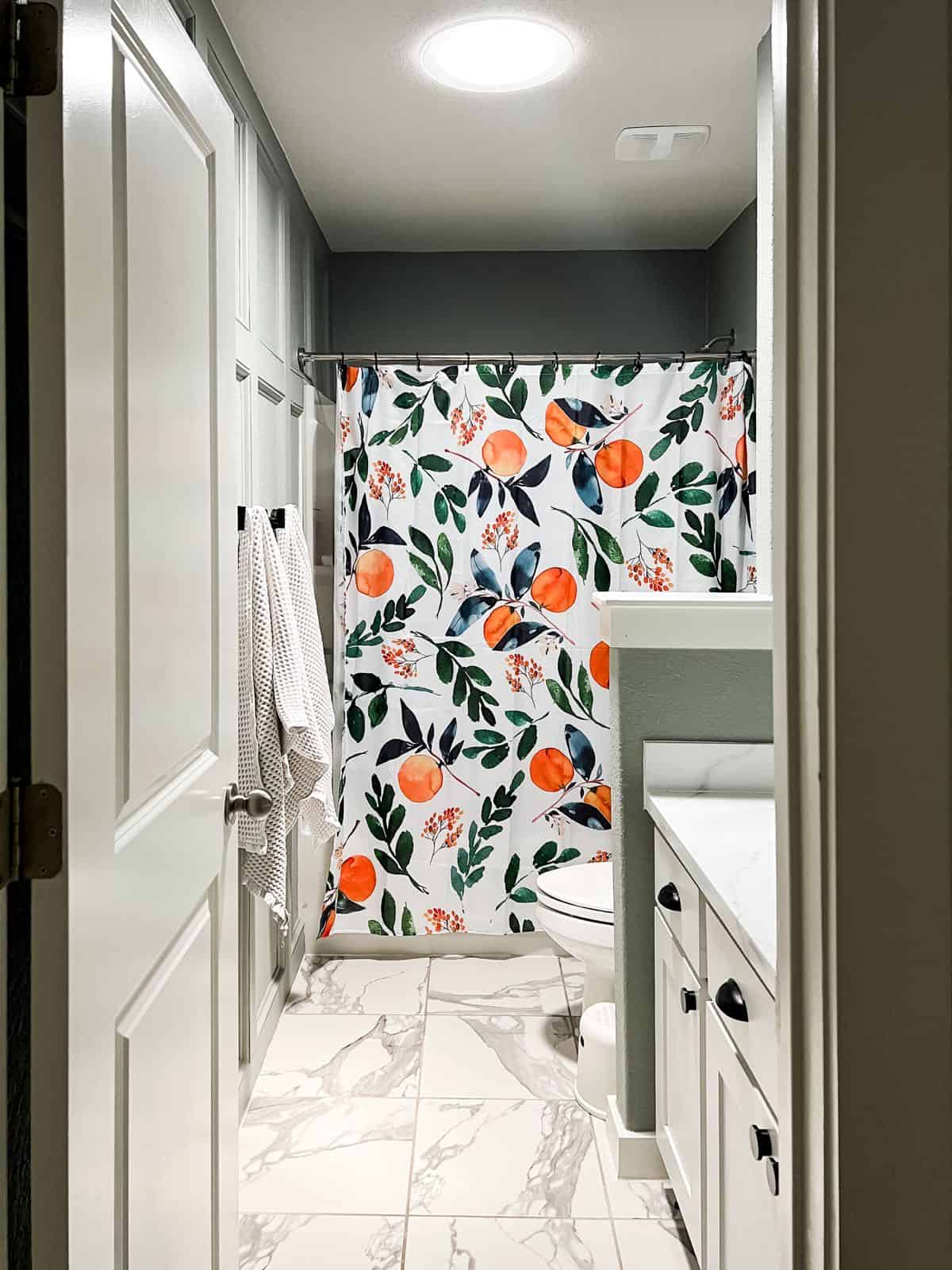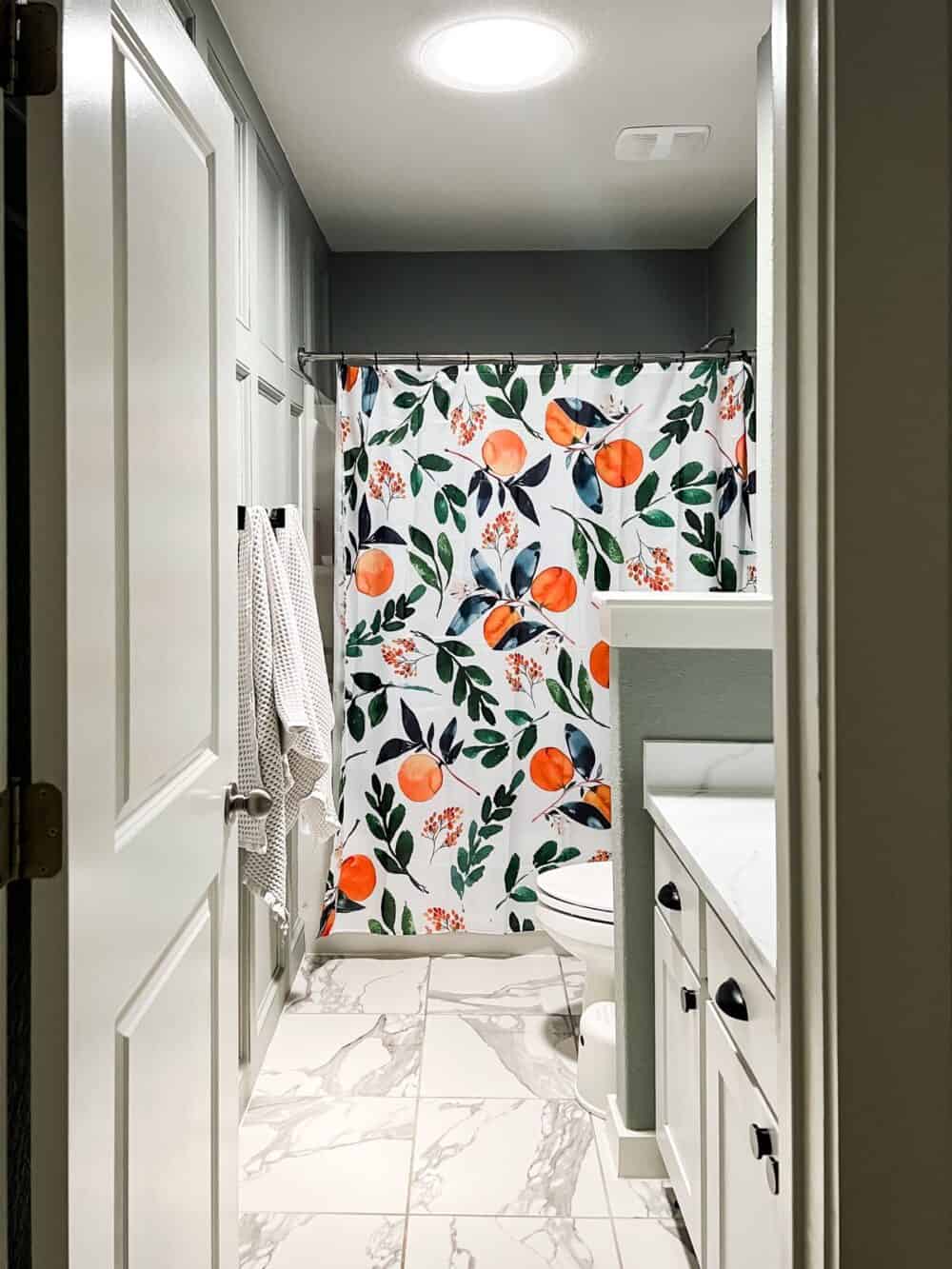 This citrus-y shower curtain is the cheeriest, best addition to the boys' bathroom. The quality is great, the colors are so good, and it makes me smile daily. I'm generally the type to stick to a really simple white shower curtain so this was out of my comfort zone, but I'm so happy I went for it.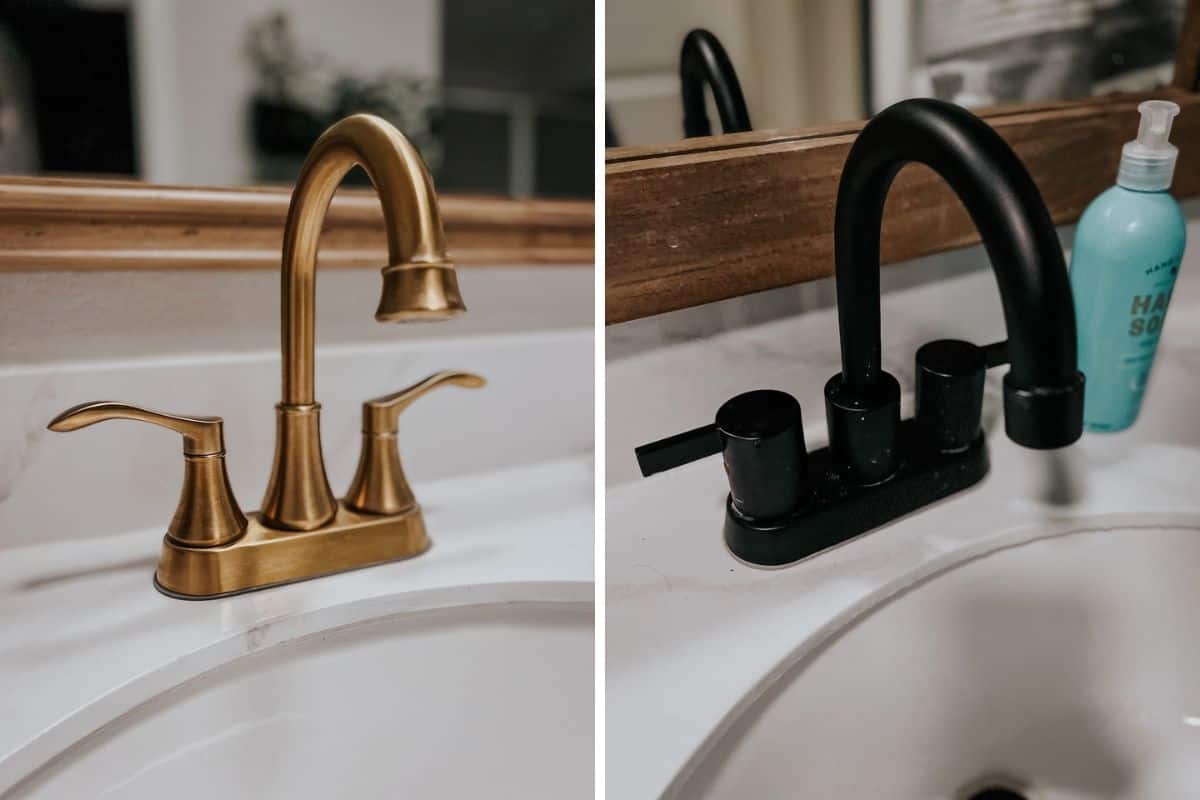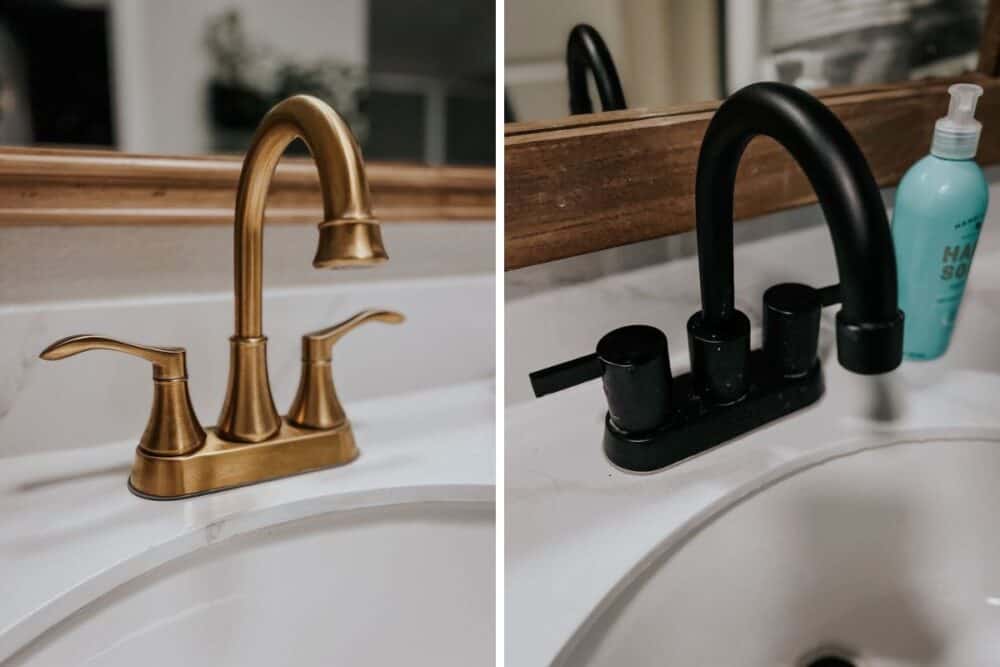 I've also had really great luck with other bathroom fixtures – like faucets! Both faucets pictured above are from Amazon. The gold one is in our bathroom and the black faucet is in the boys' bathroom. They're both really high quality and have held up great – and the price is great on both of them, too!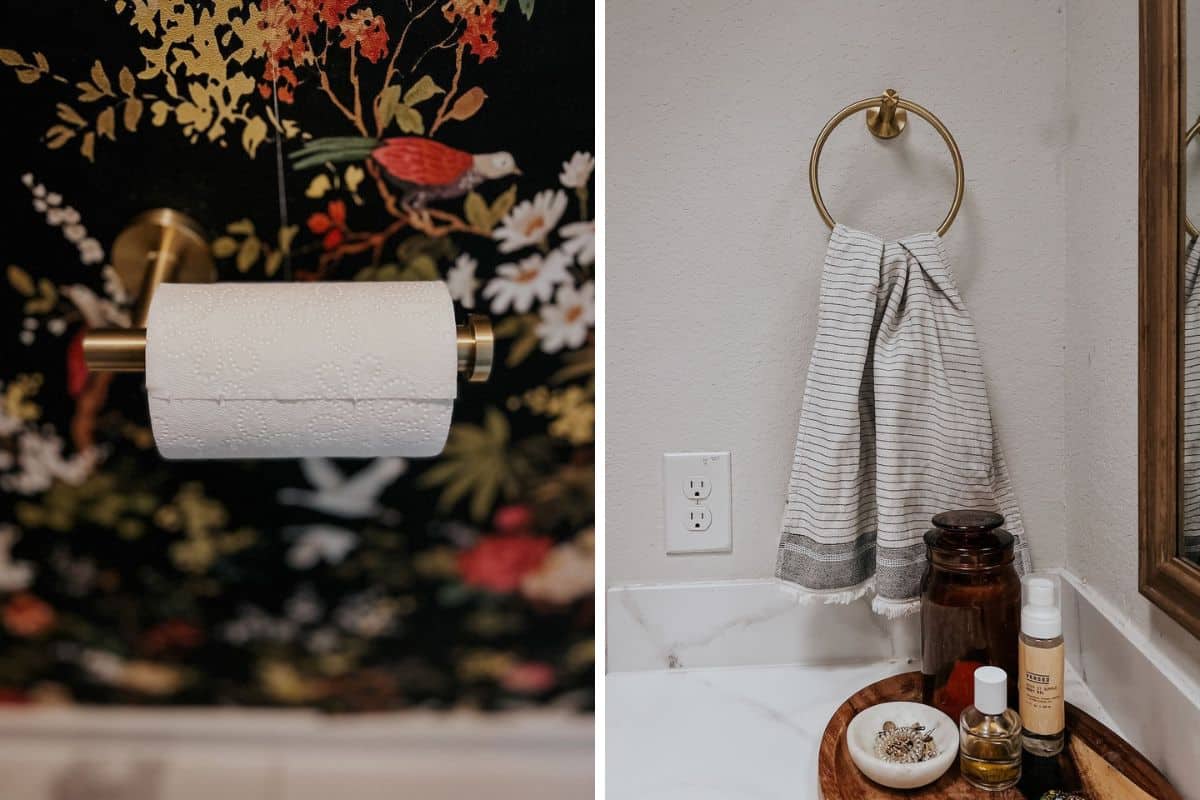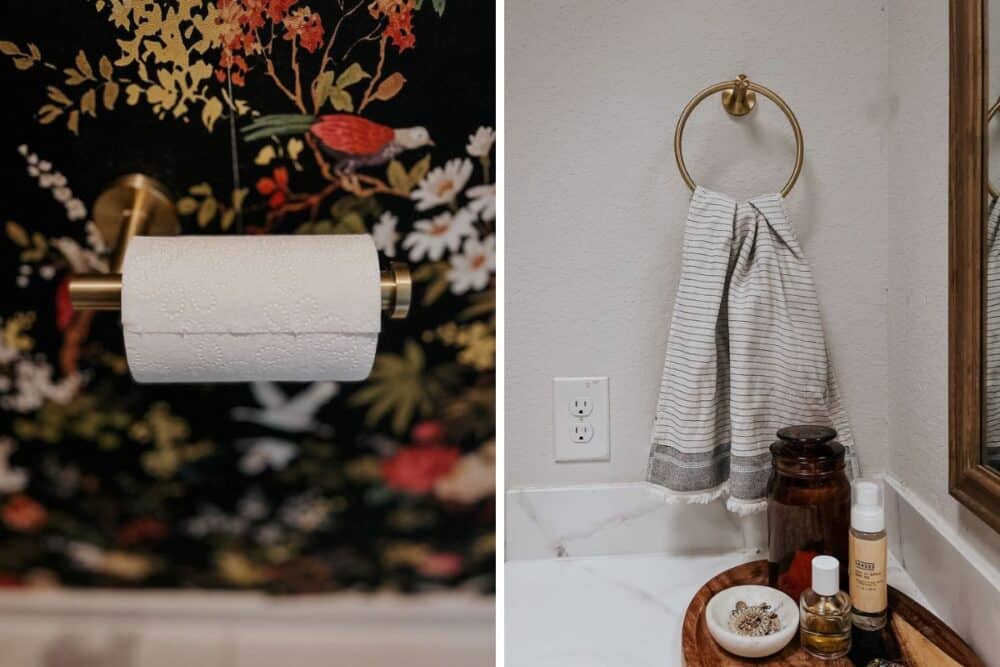 I think one of the best, but often overlooked, ways to upgrade your bathroom is by changing out the little hardware pieces. Things like toilet paper holders, towel holders, and bath towel hooks make a bigger difference than you'd think!
I got this towel ring for our bathroom, along with this toilet paper holder, and they're both so beautiful and high quality.
You can see even more of my favorite Amazon finds right here – this list has some home specific stuff, and this list has some of my "best of the best" products in every category!