The Best Faux Plants for Your Front Porch
With my new front porch steps complete, I can finally turn my attention to my front entry and really make some plans for what I want it to look like. I've been putting it off for so long because it was such a mess out there, but things are coming together and I'm feeling ready!
One thing I've learned about myself and my house in the almost-three-years we've lived here is that I absolutely cannot keep a plant alive on the front porch. I can't do it. I don't know if it's because I just don't see them as often so I forget to water them, or if it's something else entirely. But, every potted plant I've ever tried on the front porch has met a swift and tragic demise.
So, I'm calling it. It's time to admit defeat and stick to faux plants for the front porch. And, why not? There are so many great options out there, and it's zero maintenance. I can't be mad at that!
I spent a lot of time browsing and looking for the best options out there for a variety of situations. I'm still nailing down the details of our porch, but I have a few of these in my cart and I can't wait to try them out and start putting things together!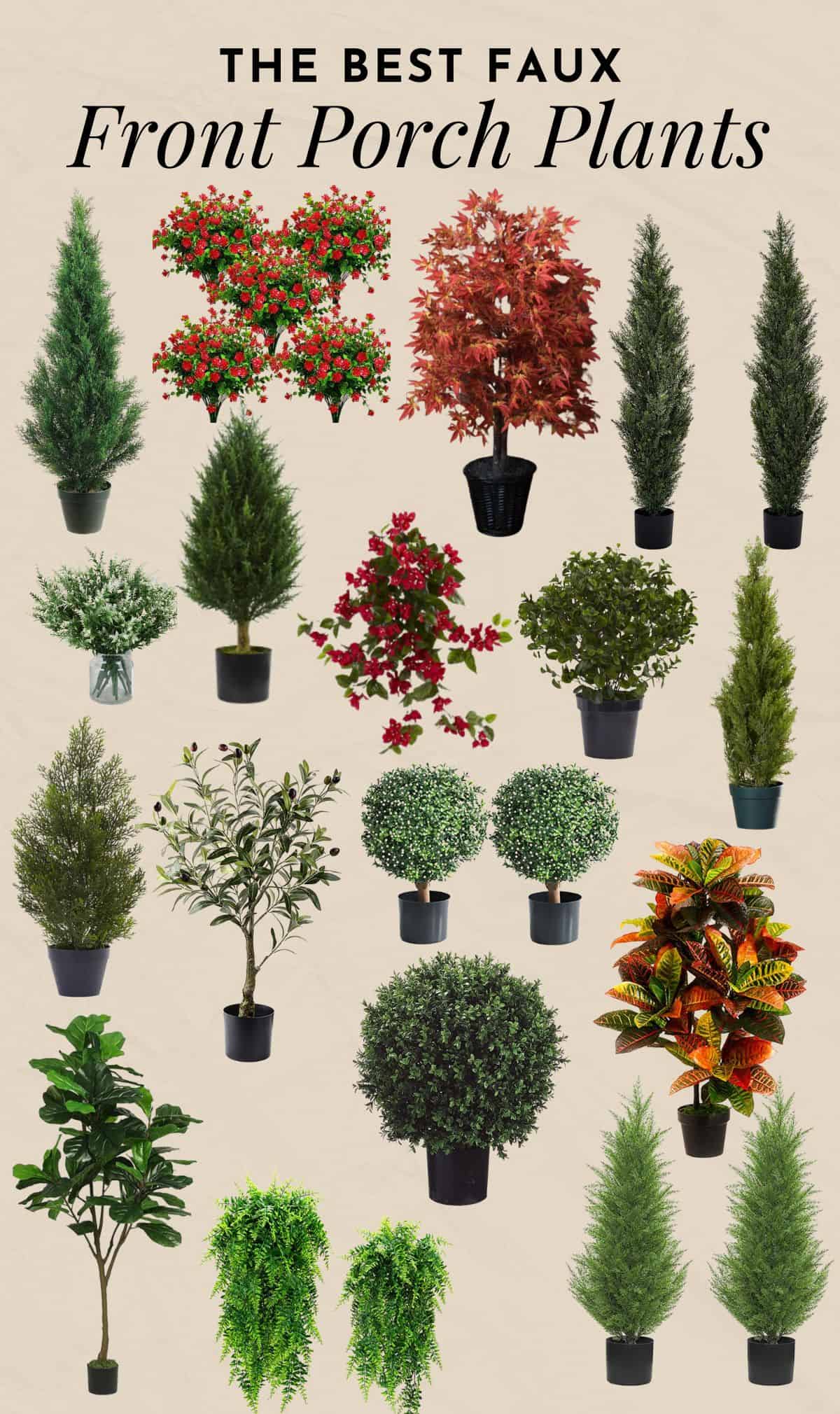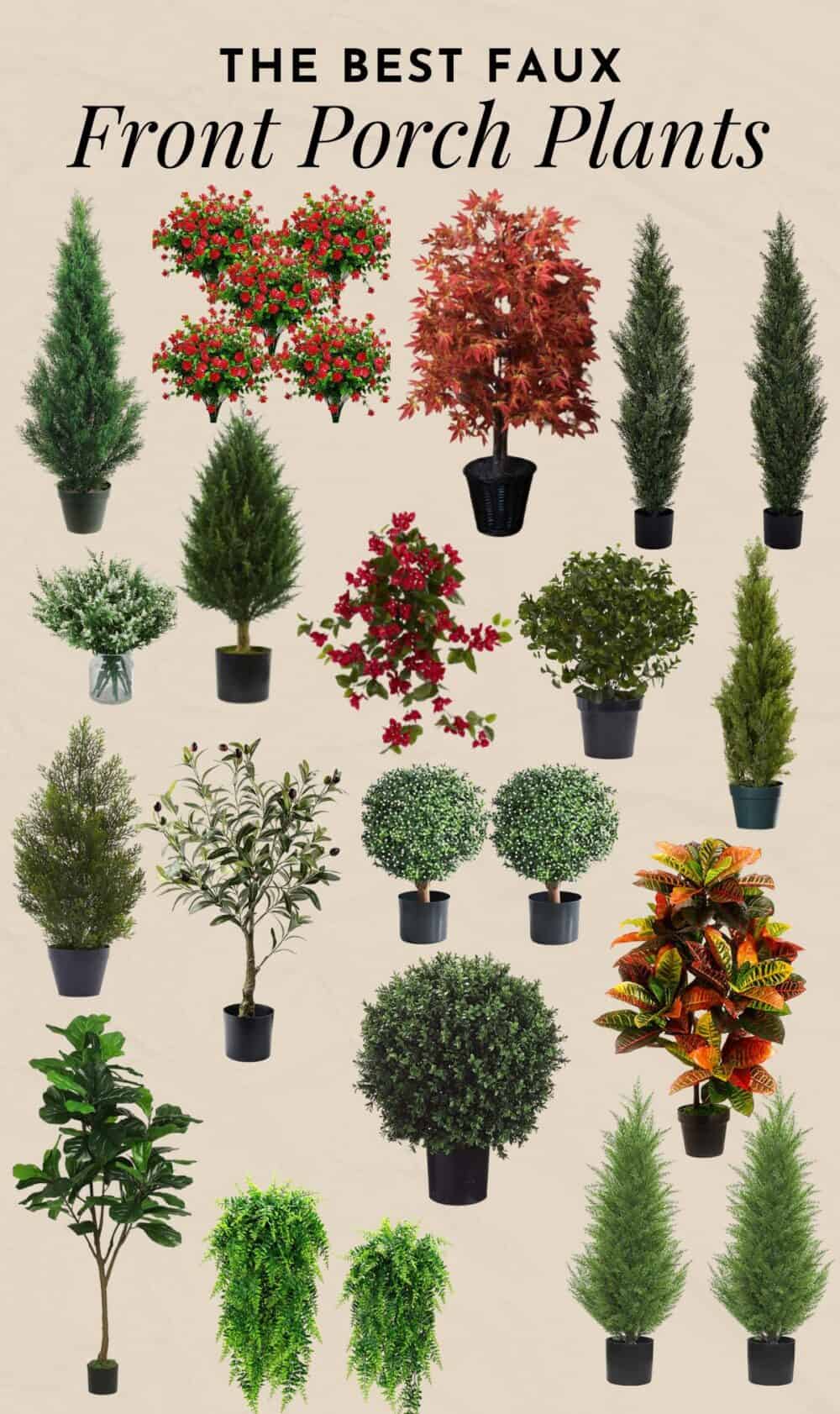 The best faux plants and trees for your front porch
Note: Prices listed are the prices at the time of writing this post! As you know, prices can vary and may not be the same today.
I'm particularly partial to the cedar and Arborvitae trees – I love a taller, bushy tree for the front porch! I also am thinking I need to create a planter situation where I can put a bunch of the faux flowers, because they're so realistic and they'd add some great color!
Once I finish up the front flower bed and decide what is going to be planted in there, I'm going to make a solid decision and get something ordered. It's high time I take a little more care of the front of our house, and I'm really excited to dive in!
Would you ever try fake plants on your front porch?