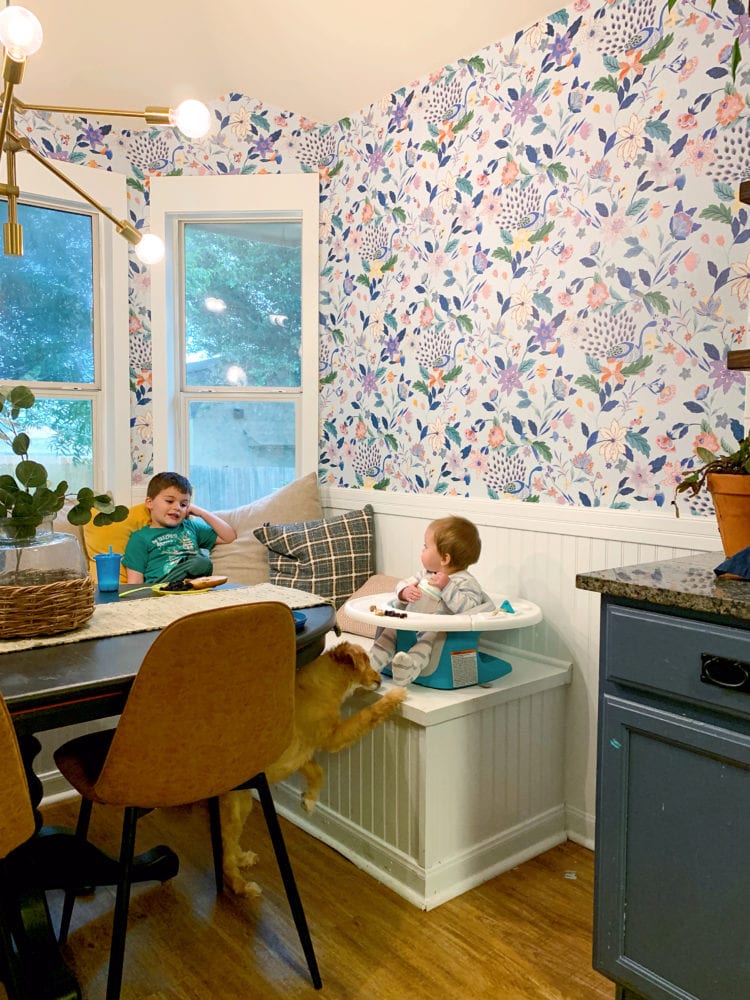 We're finally starting to make some forward movement on the back porch makeover this week – we made a couple of design decisions, planned a few things for y'all to vote on (and had one round of voting on Instagram!), and we're hopefully going to get started building the sofa this weekend! I've already been spending more time on the porch just with our cozy chairs, so I can tell this is the right choice.
Next week I'll finally be revealing the little grill cart area that I've been talking about for ages – having it finished means the patio is officially officially finished, and it feels sooooo good.
On a totally different note, I've been waking up extra early all week long to get some work done, and while my body is having a hard time adjusting to my new way-before-the-sun wake up time, I feel so much more productive. Are you a morning person? I just feel like I can get far more done in that hour or so before the rest of the house wakes up than I can at any other time. The only negative so far is that I don't drink coffee, and it would really be nice to have some kind of pick-me-up that early in the morning.
Here are a few things I'm loving this week: