Refreshing the Kitchen with a new Range
This post is sponsored by The Home Depot.
We gave my parents kitchen a quick "phase one" refresh with a brand new Frigidaire Gallery range with air fry technology and the transformation is incredible. Today I'm sharing a review of the Frigidaire air fry range and some gorgeous before and afters!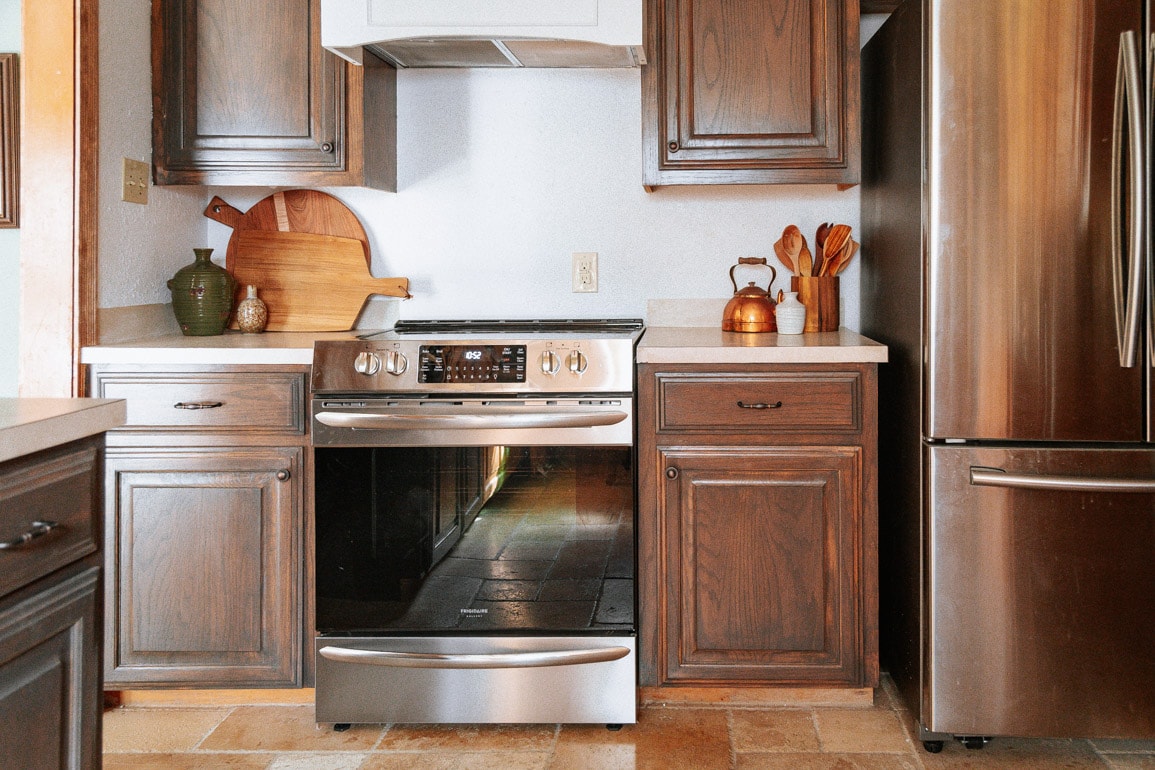 Have you ever mentally renovated your childhood home?
My parents still live in the house that I grew up in, and every time we head over there for a visit I think of aaaaaall of the different ways I would love to get my hands on it. They've done some beautiful things with their home over the years, but there are a few spaces that remain more or less untouched more than 25 years after they built the home.
One of those spaces is the kitchen – and despite the fact that it has tons of cabinetry, a fair amount of natural light, and so much potential, it's probably the most dated room in their home.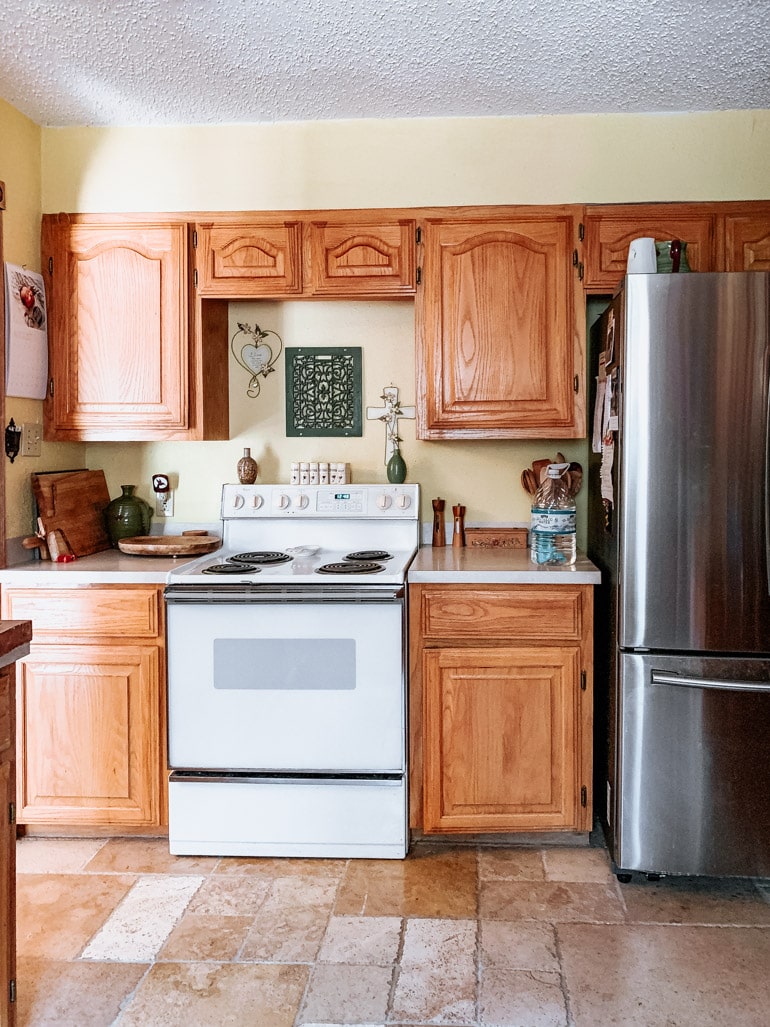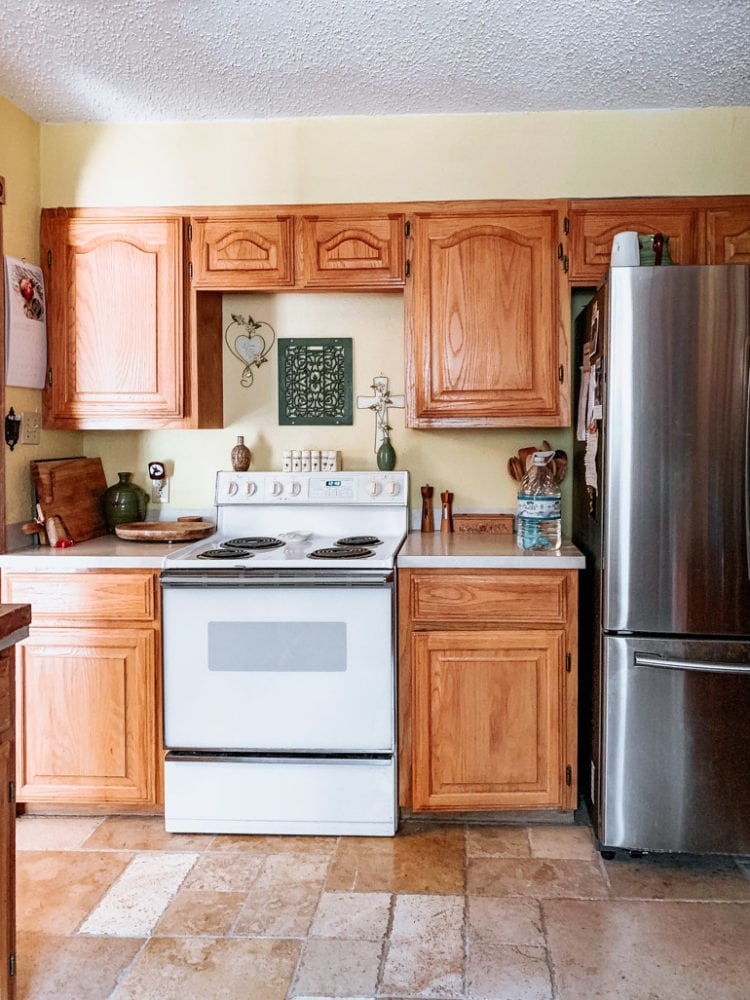 The only thing they've ever changed in this space is the flooring and the fridge. They added tile a few years ago and got a stainless steel fridge when their old one died, but the rest of the kitchen? It's original from when they built the kitchen waaaaaay back in the early 90's. Including the stove.
So, when our friends at Home Depot reached out to us and asked if we'd be interested in reviewing the new Frigidaire Gallery electric range with air fry capabilities we immediately knew that we had to give it to my parents. I mean, what better excuse to get into their kitchen and make a few of those changes I've been dreaming about for so long?!
I've been documenting pieces of the process here on the blog (you can see the DIY vent hood cover here and how we swapped their hinges out for concealed, Euro-style hinges here), and I've got a highlight with even more little details over on Instagram. And today, phase one of their kitchen refresh is in the books, and I'm sharing the changes, along with a detailed review of their new Frigidaire range.
First up? Here's a quick little video I put together when we were installing it and breaking it in!
Frigidaire gallery air fry range review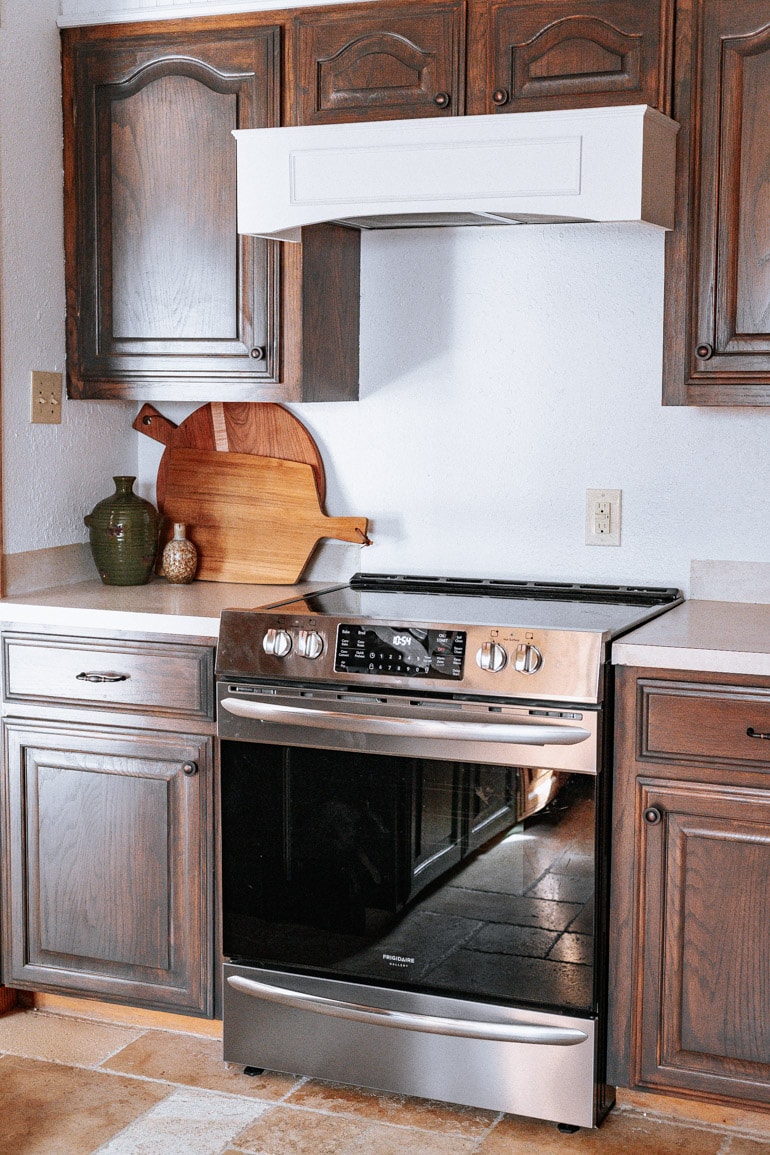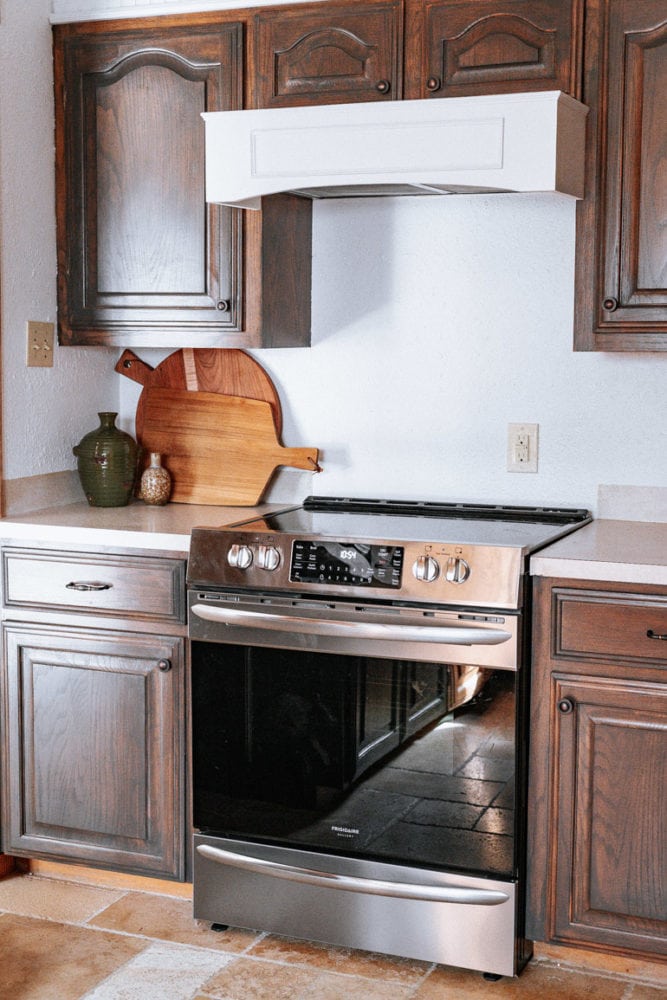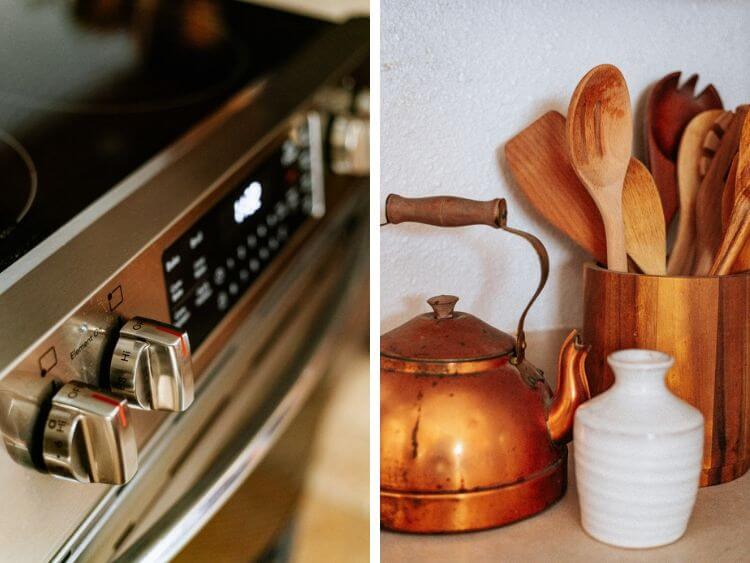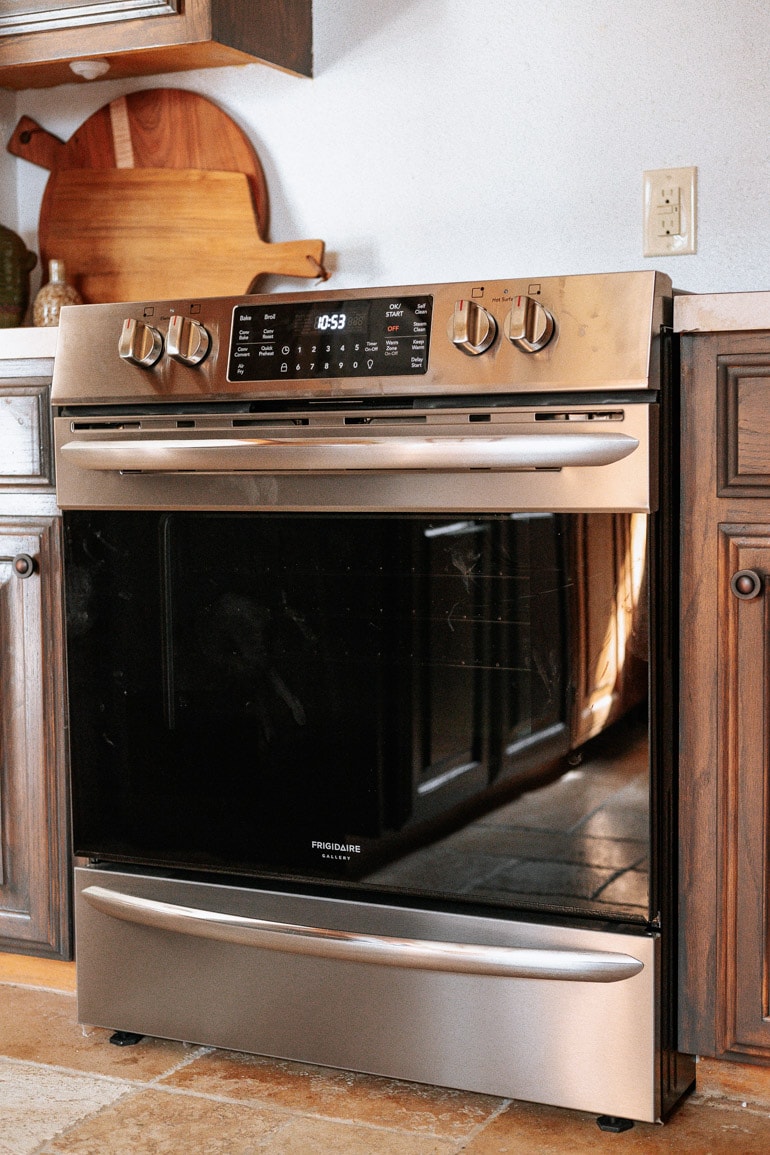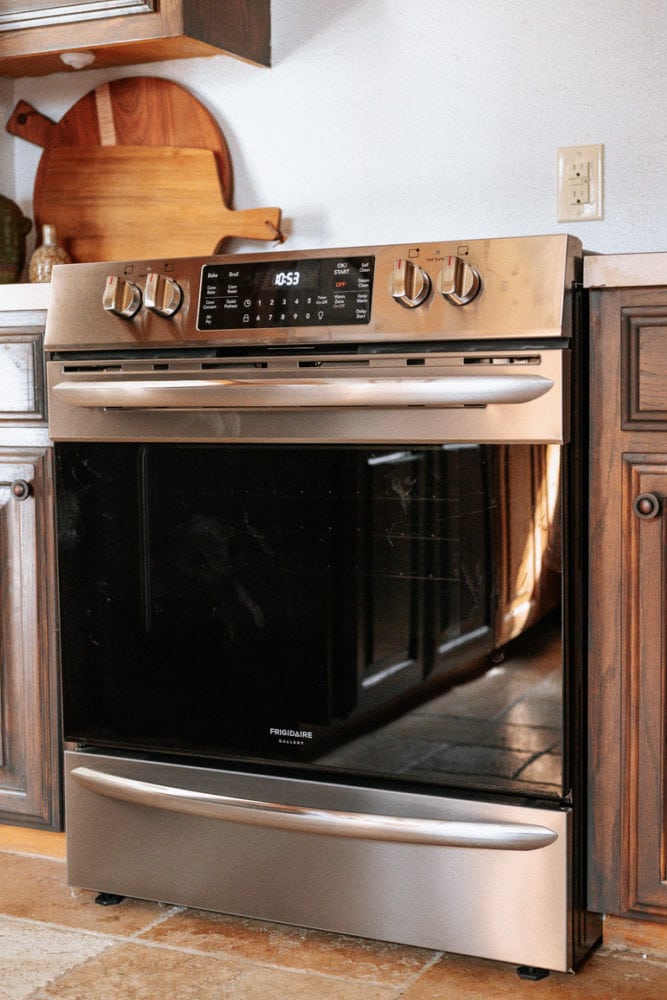 What do you mean by "air fry"
First up, let's discuss the biggest, coolest feature of this thing: the Frigidaire Front Control Range with Air Fry is the first and only range on the market with air fry capabilities. What does that mean? It means you can "fry" food directly in your oven using a convection system rather than fat. So you get all of the flavor and texture of fried foods without any of the guilt.
I love this because as much as we love french fries or other fried treats, I hate feeding that sort of thing to the kids too often. With this range, though, you can have air fried foods anytime you want and not have to worry about feeding your family anything too unhealthy.
How do you use it?
Once you prep your food, all you have to do is turn on the "Air Fry" mode and let your oven take care of the rest. Seriously, it's that easy! We were pleasantly surprised at how quickly it heated up and how simple it was to do. It feels no different than baking anything else in the oven, and it's so nice to not have to pull out a separate appliance.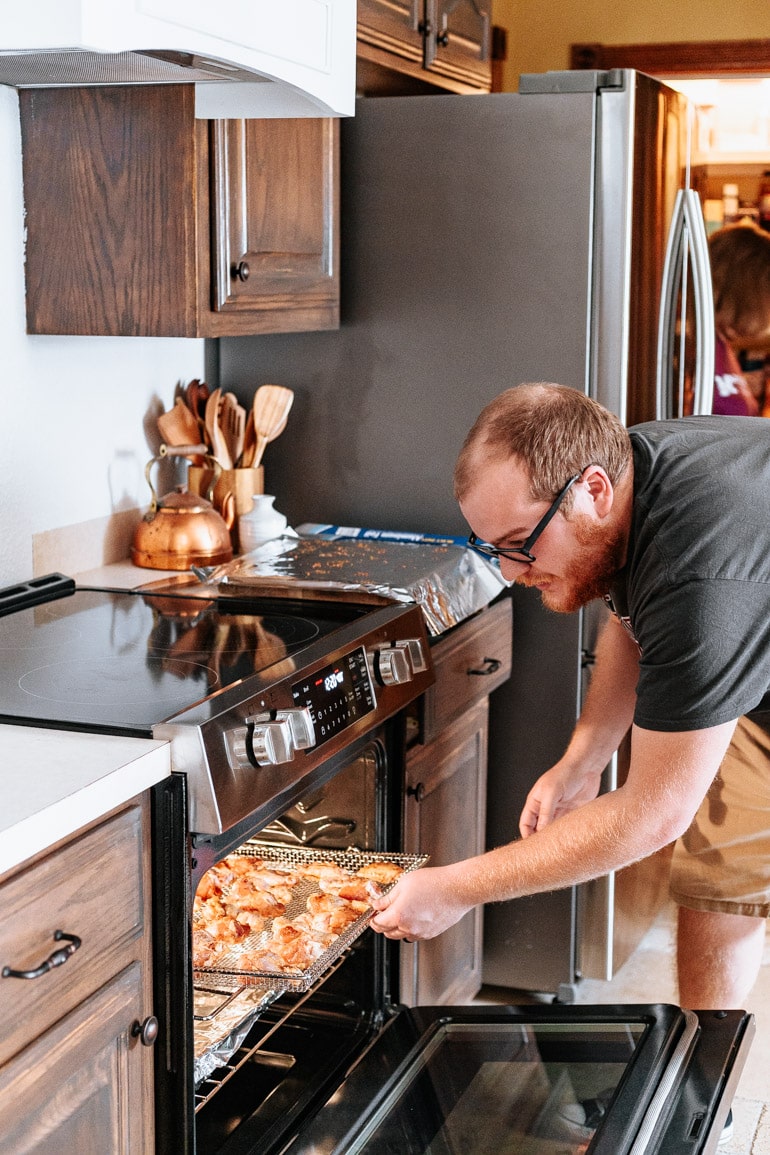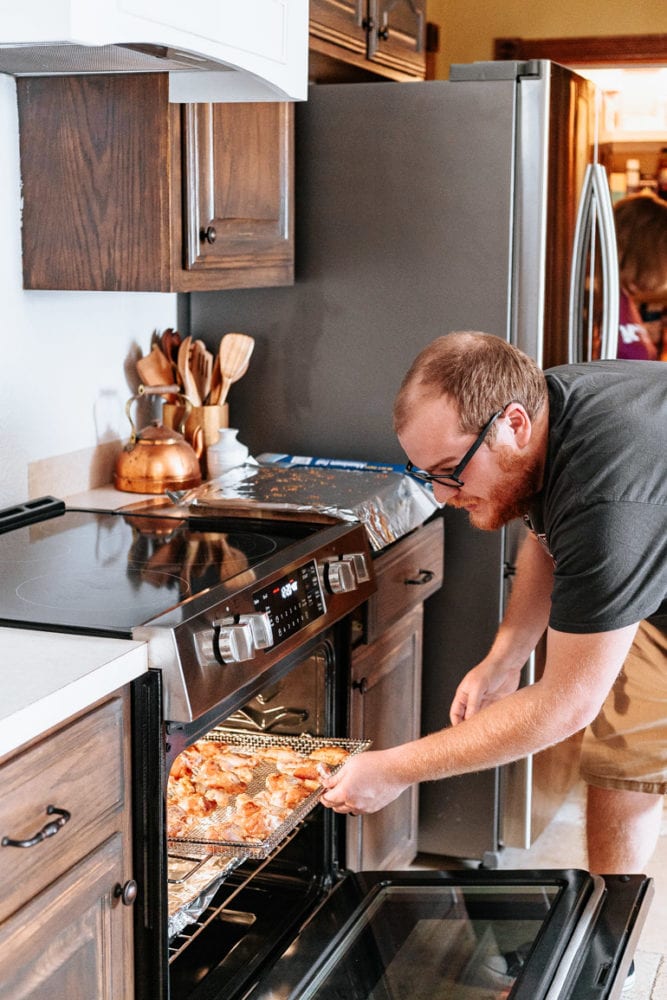 Frigidaire offers a separate air fry tray that you can use to get faster and more even results – we used this on ours and it was great!
The only thing I'd warn you about with using it is that, just like with anything that can possibly drip, I would always recommend putting a baking sheet underneath the basket when you're air frying. If any of your food drips grease or fat at all, you don't want it to land in the bottom of the oven and create smoke!
The instruction manual has detailed directions on exactly how long you should air fry all sorts of different things, so they make it really easy to use. Our chicken wings turned out incredible, and I didn't feel bad going back for seconds (…and thirds) since they weren't fried in fat at all.
What else can it do?
My parents were pretty amazed at how fancy this range felt compared to their old one. Of course, they were used to a no-frills electric cooktop that was decades old, but this range impressed Corey and I as well (and we're kind of snobby when it comes to new appliances)!
In addition to being the only range around that offers air fry technology, the Frigidaire gallery also boasts a few other fun features:
It has a powerful convection oven that evenly distributes hot air and gives you quick results.
On the electric range, there are two expandable elements on the stove top. So, you can adjust the size of the heated area to fit the size of the pan you're using (6″, 9″ or 12″).
A quick-boil element which means less wait time for your dinner (hallelujah!).
And, it's available in electric, gas, and induction.
Oh, and did I mention that it's really really pretty?!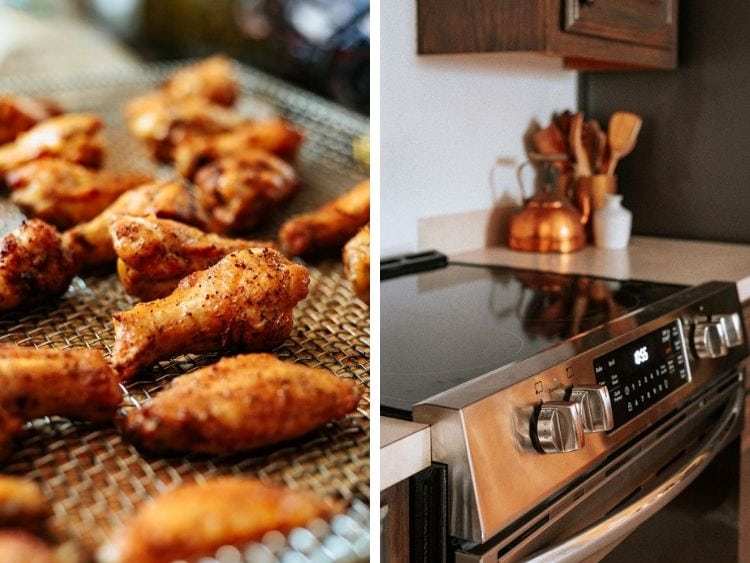 We were already excited about the changes we had made in the kitchen, but once we slid that new range into place we all couldn't stop exclaiming over how much better it looked. It's pretty incredible how just one change like a new stove can bring everything together and make the entire kitchen feel fresh and new.
My parents are beyond thrilled with the new stove and can't wait to keep using it. They've definitely been breaking it in since we installed it, and we can all enthusiastically agree that it's a range we'd wholeheartedly recommend if you're in the market for a new one!
As you can see, there are still a few projects left in their kitchen before we can call it done. My dad hasn't finished staining the other half of the cabinets yet, and they still need to replace the counter (hopefully with some DIY concrete counters!) and add a tile backsplash. You know I'll keep you updated as it all comes together!
How about one more before and after for the road?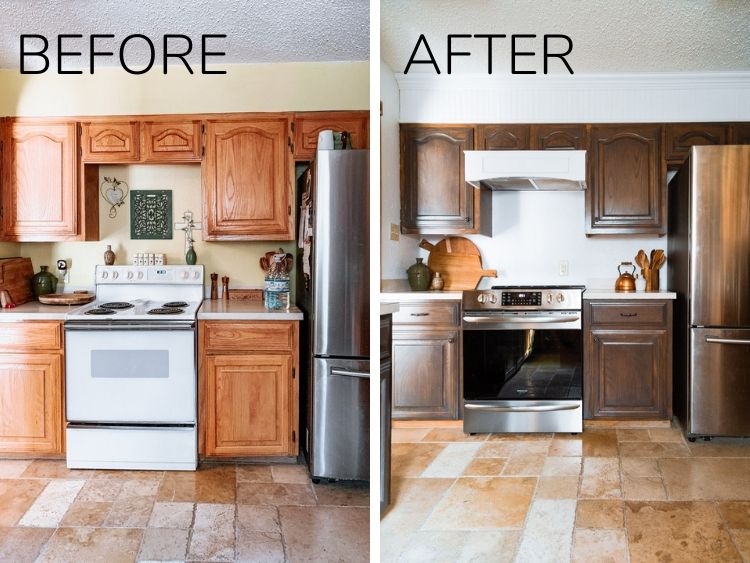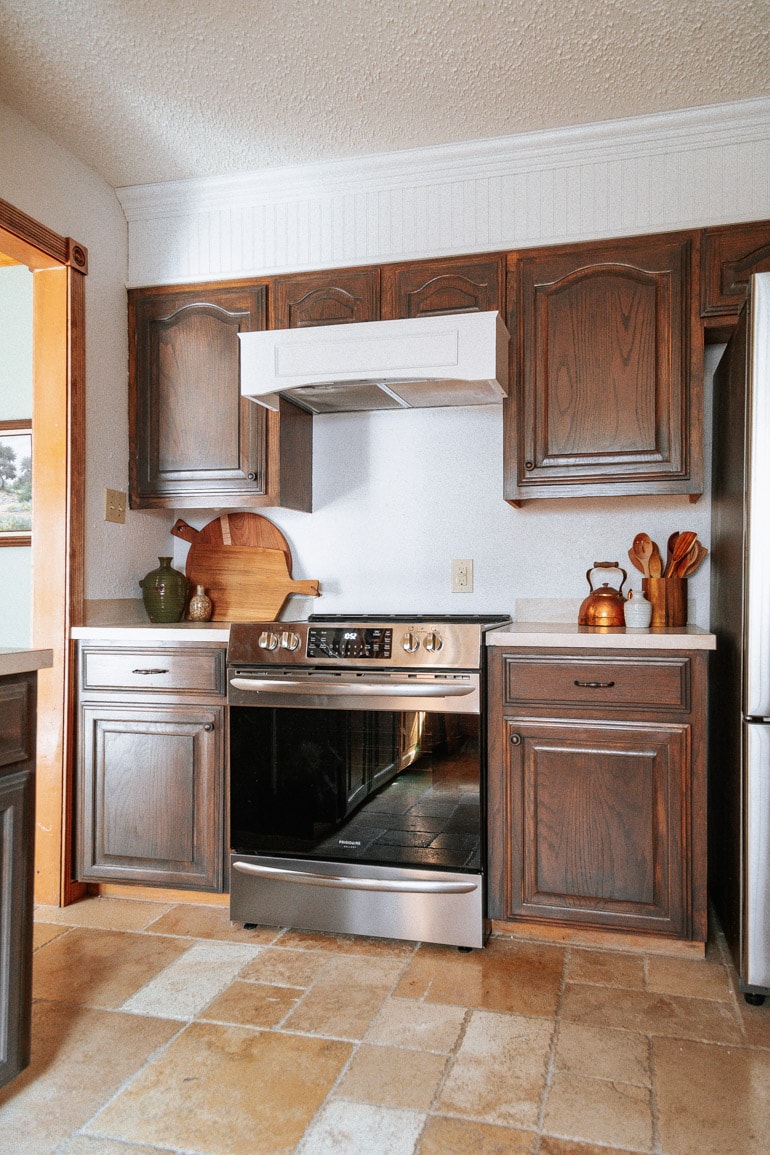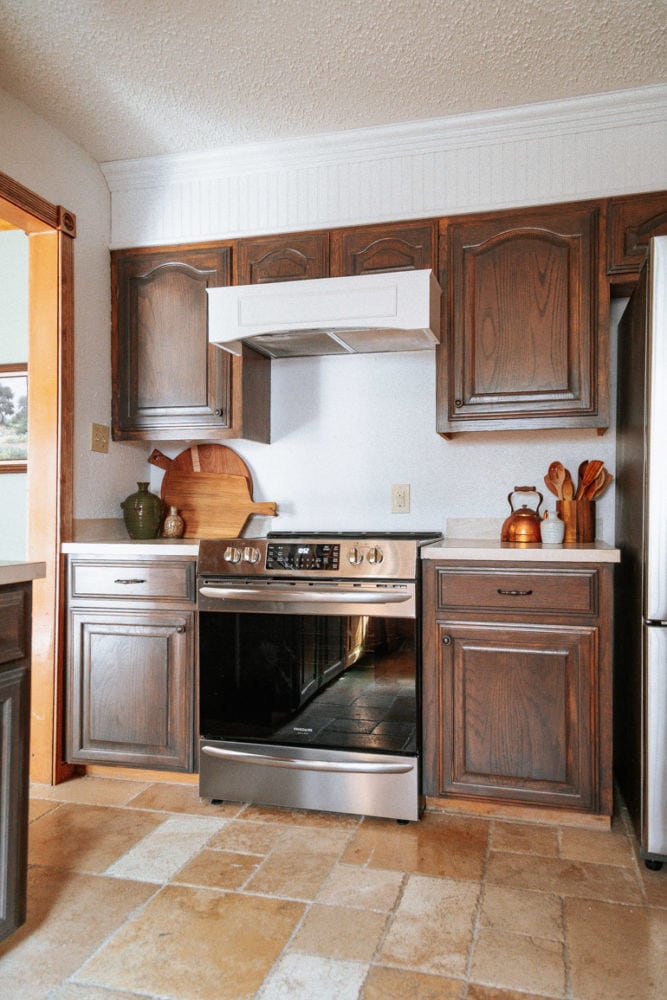 Are you amazed? I'm amazed.
Thanks, again, to The Home Depot for partnering with us on this project, and thanks to you for being so excited and supportive of this whole venture. It means so much to me when you are just as excited about these projects as I am, and I think my parents have had a blast getting to take a peek behind the curtain and be the stars of the show for a little bit.
Even if my dad is still complaining about how he doesn't like being put on a deadline.
Sorry, dad.
You can get more information on the Frigidaire Gallery Range by clicking right here (and be sure to check out the gas and induction options if that's what you prefer!).