A Few Games We're Loving Lately
Do you play games with your partner?
Corey and I love to play games. LOVE! Our favorite at-home date night has always been to cozy up with a good board game and a glass or two of wine. It's a great way to connect and shake things up. Plus, a little competition is always a good thing, right?!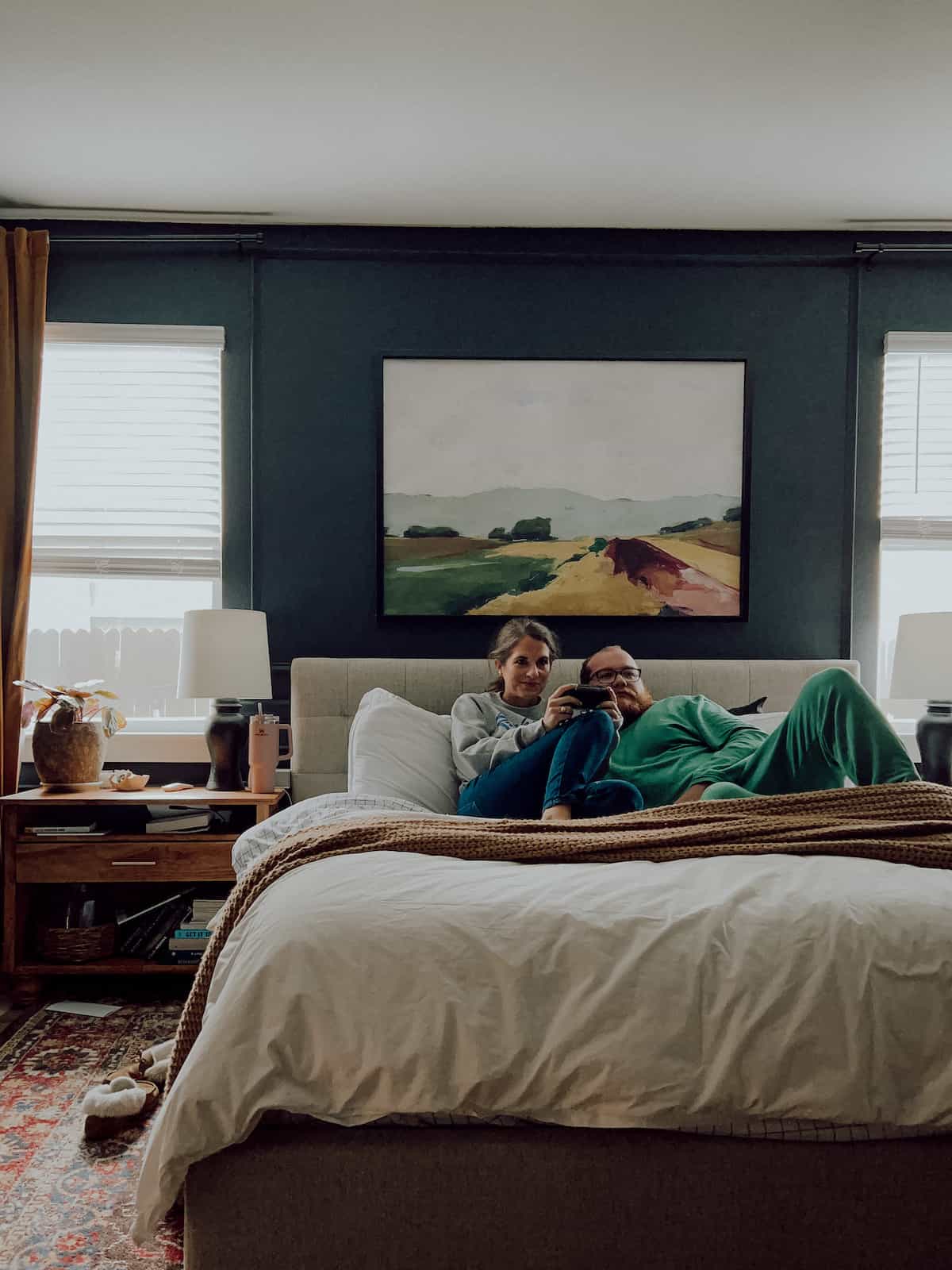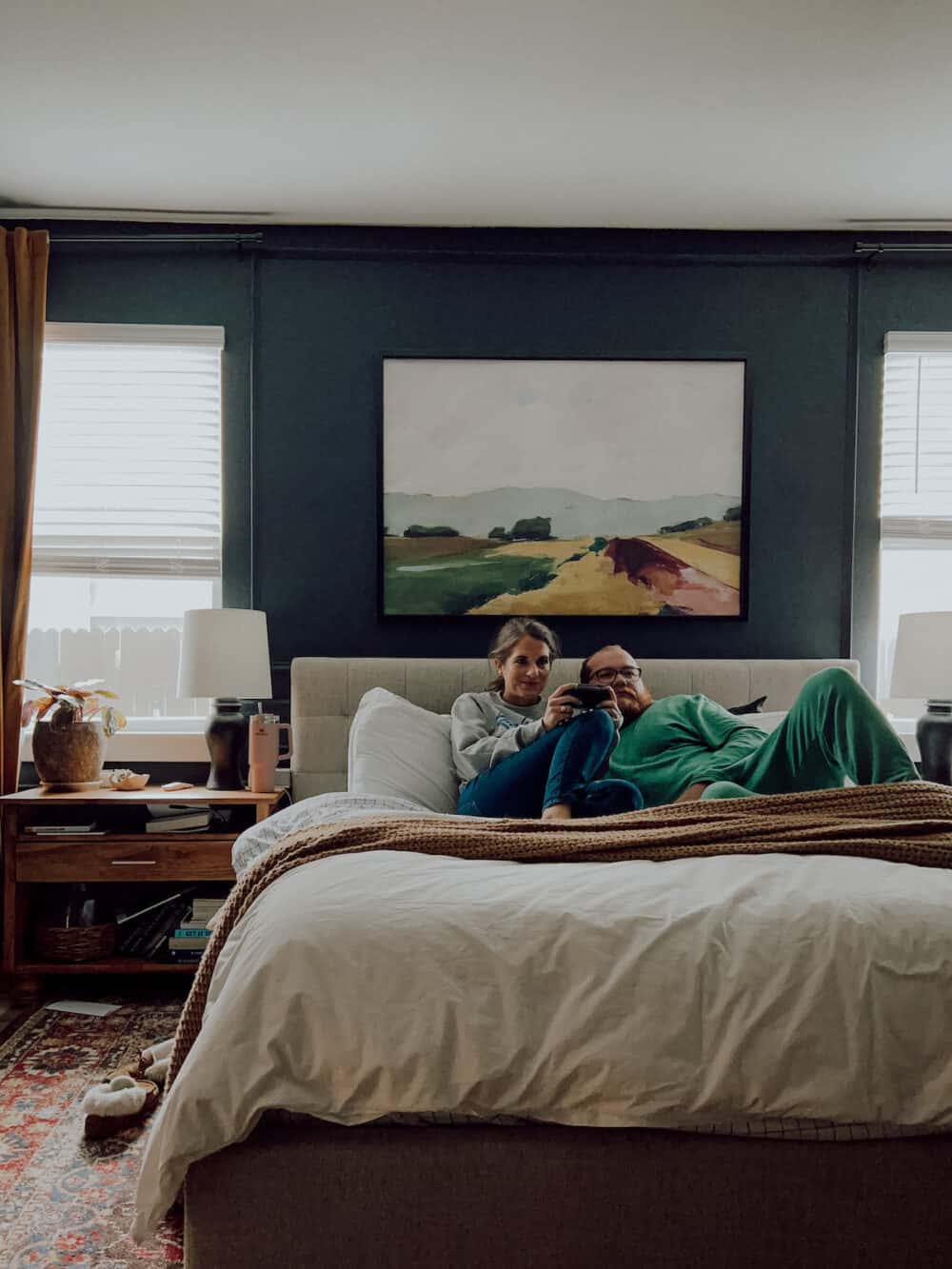 In the last few weeks, we've actually been playing fewer board games in favor of snuggling up in bed for an all-time favorite: Zelda! We both grew up playing all of the different versions of this game, and we've always loved to play together.
Every night lately, the moment the kids are in bed we dash off to our room to grab a controller and play. We trade off throughout the night and even though this is our third time playing through the game we have just as much fun as we did the first time around.
If you haven't ever tried playing a video game with your partner, I challenge you to give it a try! Even if video games aren't your thing, you'll be surprised at how much fun you have. You'll feel like a kid again!
Here are a few favorites
board + Card games
Of course, board games are a classic and as soon as we finish Zelda we'll be right back to our weekly board game night!
I've shared a ton of board game recommendations here on the blog over the years (click here to see them all!), but here are the ones we've been reaching for the most lately:
pandemic legacy: season 0
Pandemic is a classic cooperative board game and it's always a big hit (you know, if you can set aside the fact that the theme feels a liiiiiittle too close to home). In the Legacy version, it creates a storyline that's played out over a number of games. As you play through the story, new rules and elements are added, you destroy pieces of the game, and you alter the board depending on what happens. It's a really unique way to play a game, and it's the perfect date night activity!
There are a few different Legacy versions of this game, but I like Season 0 the best so far – the storyline is fresh and interesting, and not too disease-focused. Because, you know, we get enough of that in our day-to-day.
fog of love
I've mentioned this one a time or two but it's a game we tried for the first time recently and it was so unique and out-of-the box! It's a two-player-only game, which makes it perfect for a date night. It also pushes you to get a little bit out of your comfort zone, as it also creates a story you get to play along with. There are multiple expansions you can play through, so you can get a fresh experience every time you play.
it's silly and fun and unlike any board game you've ever played. If you're looking for something that will give you a totally creative date night at home, this is 100% the game to try!
Draftosaurus
Draftosaurus is a game that's fun for the entire family! Jackson (who is 8) can play it with us, but it's also one we like enough to play just the two of us. In it, you're competing with your fellow players to build the best dinosaur park, but you have to be careful how you set things up so none of your guests get eaten!
It's a little silly, simple enough to learn quickly, and doesn't take long to play. It's a winner every time!
And those are a few of our favorites lately! What board games have you been loving?