This post is sponsored by The Home Depot.
Christmas has always been my very favorite time of the year. I've always been obsessed with the twinkly lights, the cozy weather, gathering with the family – all of it. I absolutely cannot get enough Christmas vibes this time of year, and every year I find myself starting the celebrations earlier and earlier, just because I can't wait any longer.
Now that Thanksgiving is over, though, I think it's safe to say we're all ready to start talking about Christmas non-stop, though, right?!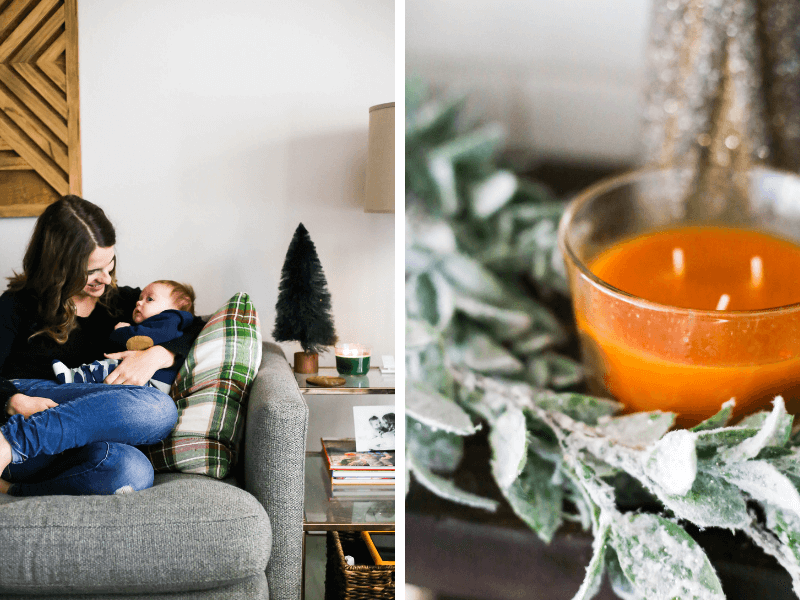 Today I want to step outside of our normal wheelhouse a bit. Normally we spend a lot of time talking about how to make your home look gorgeous and inviting for the holidays, but today we're going to switch gears a little and talk about how it feels and how it smells.
Because, I don't know about you, but there is absolutely nothing in the world that gets me more in the mood for Christmas than a good holiday scent.
That's why when The Home Depot reached out and asked if I'd be interested in chatting about the Glade® Holiday limited edition fragrances and how scent can trigger emotions and memories (especially around the holidays), I was 100% on board. You may not know this about me, but up until a few years ago I never allowed candles to be lit in my home. It's a long story, but when I was about 4 years old, my childhood home was struck by lightning and burned to the ground.
Cue decades of a severe fire phobia and a refusal to allow any candles within a 100-yard radius of my house.
Well, a few years back I finally got over my phobia (for the most part – I still hate fire!) and started lighting candles in my home – and y'all, it changed my world! I never really realized exactly how special and cozy a candle can make your entire home feel, and I can't believe I missed out for all those years. Now, I'm more than a little candle obsessed and you can pretty much always find one burning in my house, especially this time of year.
(Though, let's be honest, I'm still a little obsessive about fire safety, I hate using matches, and an open flame does still make me a bit nervous!)
This year, I'm lighting my new Glade® Holiday Collection candles daily. They have two scents available in store this holiday season: Enchanted Evergreen and Nutcracker Delight. They're available as a 3-wick candle or plug-in refill, and we've been utilizing both around here! The Enchanted Evergreen is my favorite plug-in scent ever, and we've currently got it in Jackson's bathroom. I wasn't sure if I'd ever get the smells associated with a 4-year-old boy out of that bathroom, but the plug-in (thankfully) does the trick.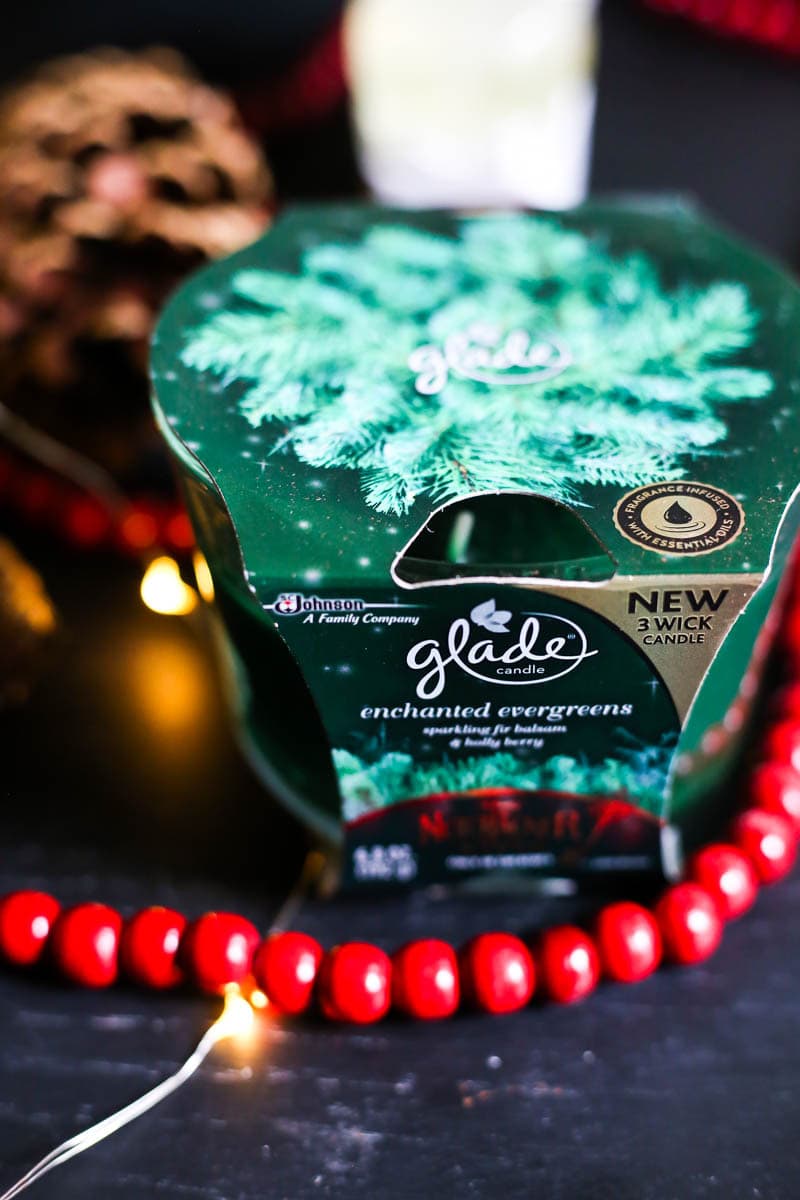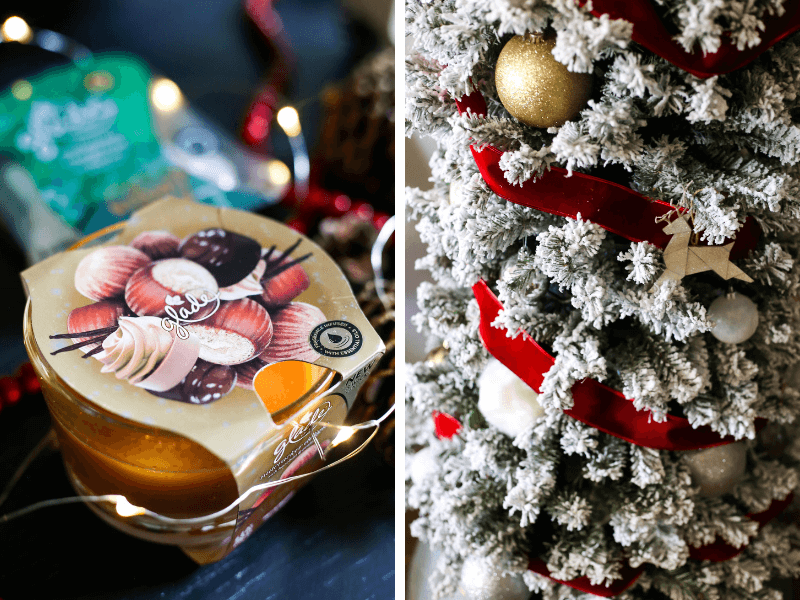 Every year when I pull out my holiday scented candles and light them for the first time of the season, I'm instantly transported back through the years of Christmases with our small family. I pretty much always have a candle or two burning this time of year, and the holiday scents always make me remember the highlights from over the years.
I always find it funny that scent can trigger such strong memories. When I look at our Christmas decorations (some of which we've had since our first Christmas together), I definitely get nostalgic. And hearing Christmas music gives me all sorts of fun holiday vibes. But nothing gets me quite as emotional and sentimental as a familiar scent that brings back a favorite memory. And for me? Holiday-scented candles (or air fresheners) do it every dang time.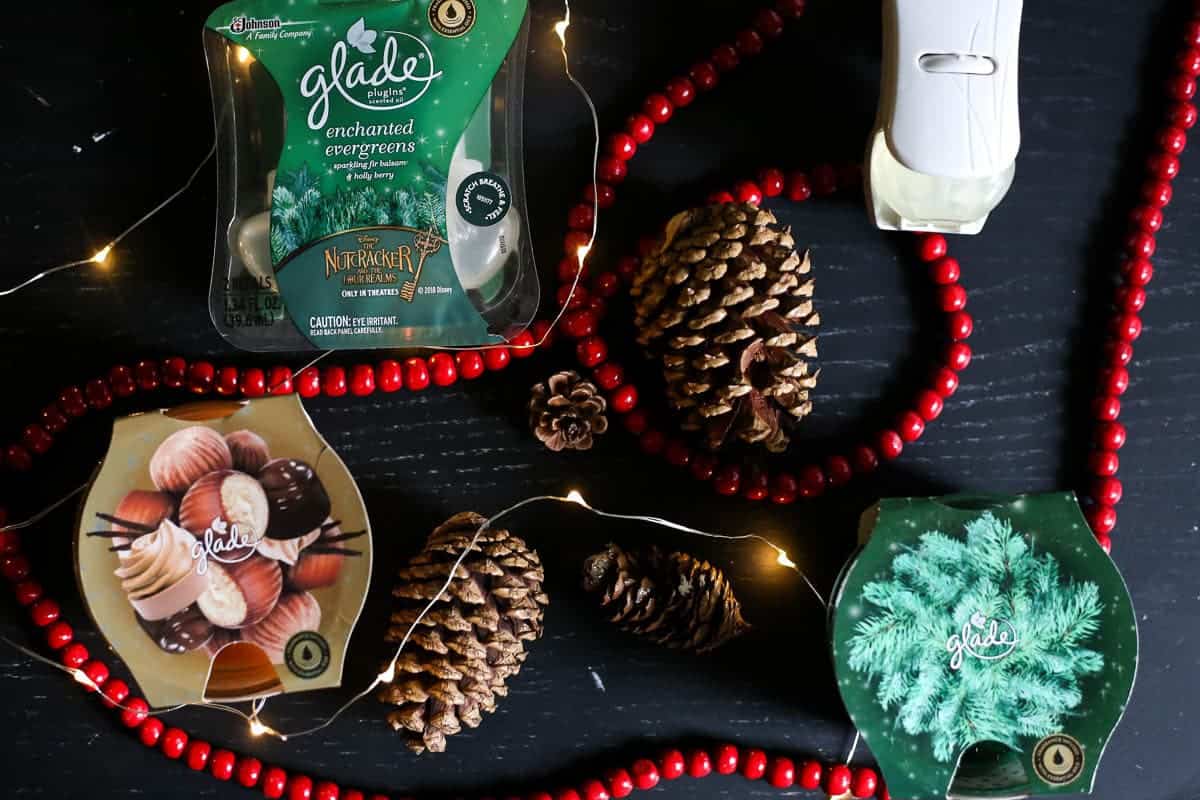 It seems like a different little memory is triggered for me every time I light one of my candles.
Like, Jackson's first Christmas when he discovered how fun it was to open presents and he wanted to tear open every box and bag in sight.
Or his second Christmas when he asked for Santa to bring him cupcakes and an elephant.
Or, last year when he came down with the flu on Christmas Eve and we spent Christmas day at our house watching movies and snuggling by the fire instead of celebrating with my family.
Sometimes I think about our Christmases before children, when we'd stay in bed until long after the sun came up, leisurely open our gifts to one another, and not have a single battery to track down or plastic package to wrestle with.
But, other times it's more about the kids. How last year we had just found out I was pregnant with Grant a few days before Christmas, so we were still in disbelief and giddy with the secret. Or how much fun it was last year when Jackson really understood the whole Santa thing for the first time.
I know it sounds a bit cheesy, but, in all fairness, what is this time of year all about if you can't be at least a little cheesy?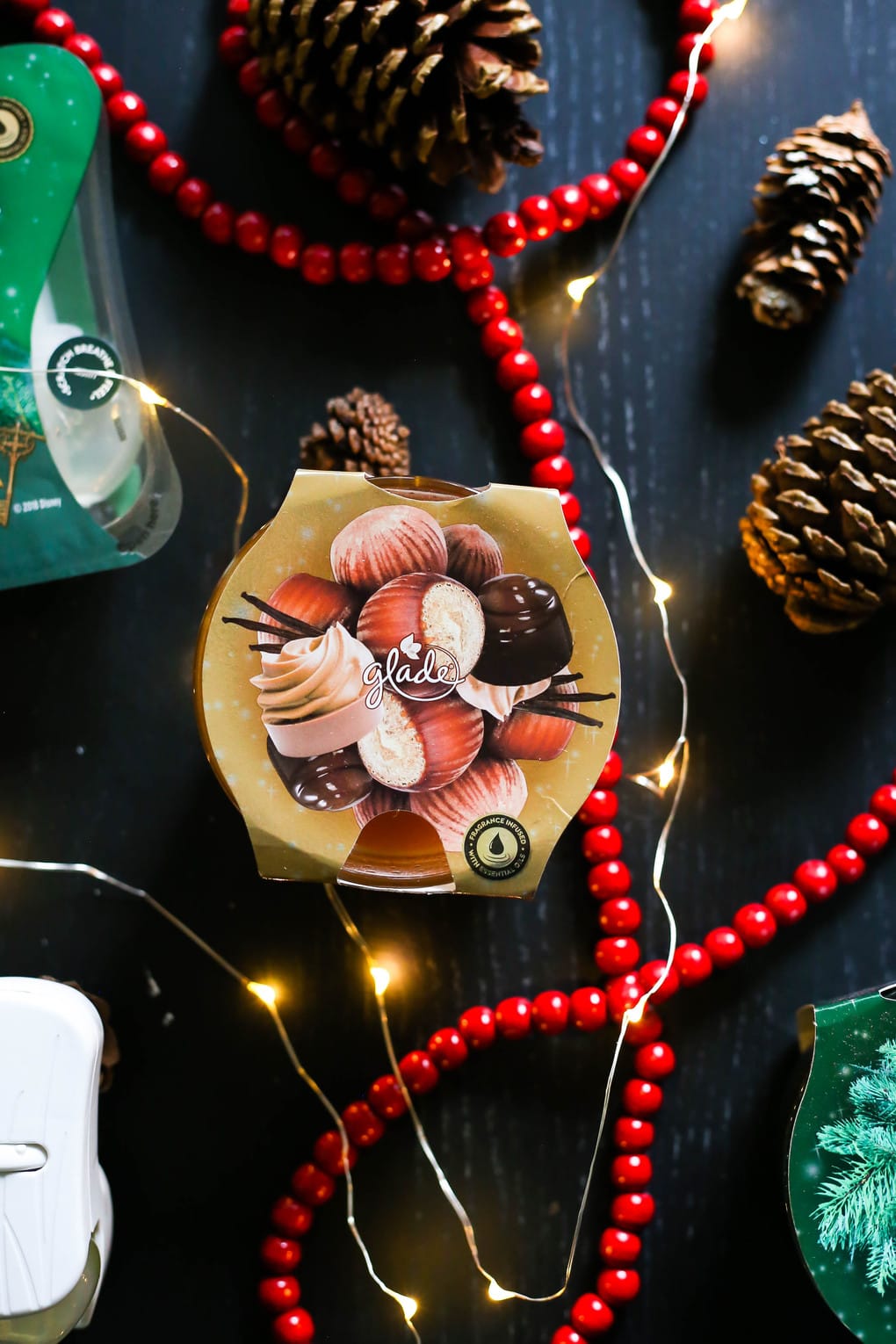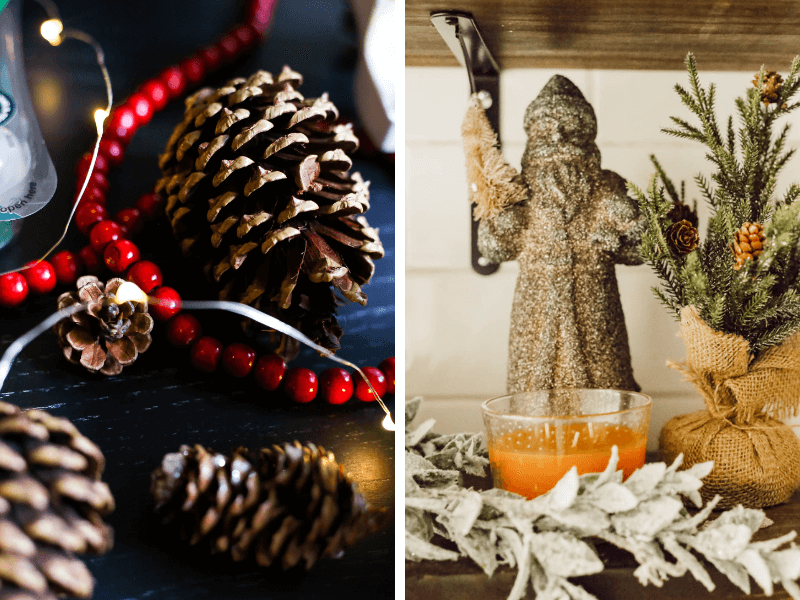 When I was first coming into being an adult and having my own home and my own family, I struggled a bit with the idea of making our own Christmas memories and traditions. Christmas has always held such a sacred place in my heart, and I wasn't ready to accept the fact that I wouldn't wake up in my parents' house on Christmas morning, and Corey had his own ideas about how Christmas should go that I just wasn't ready to hear.
It took some time, but I eventually learned that it's even more special when you can combine your memories and traditions from childhood with your own new traditions. And I've chosen to make scent a pretty integral part of our holiday memories – Jackson gets almost as excited as I do to pick out a new holiday scent when we go shopping for candles, and nearly every day when he gets home from school, he chooses one and asks me to light it.
I predict that as my kids grow older, when they think of the holiday season, they'll probably picture a fire in the fireplace, a flocked tree all lit up, fresh cookies and hot chocolate, and a candle burning in the background. Because I believe that there's absolutely no easier way to make your entire home feel welcoming for the holidays than adding a cozy Christmas scent.
I'd love to hear about your favorite holiday scents – and the memories they trigger for you! And, if you're looking for a new scent to add to your home this holiday season, I highly recommend checking out the Glade® Holiday Collection. I pause and take a deep breath every time I walk past Jackson's bathroom now – and, let's be honest, that never happened before!
You can click here to check out the Enchanted Evergreen plug-in scent (click here for the candle), and here to try out Nutcracker Delight in the plug-in (and here for the candle!).
(My advice? Grab 'em both!)
I acknowledge that The Home Depot is partnering with me to participate in the promotional program described above (the "Program"). As a part of the Program, I am receiving compensation in the form of products and services, for the purpose of promoting The Home Depot. All expressed opinions and experiences are my own words. My post complies with the Word Of Mouth Marketing Association (WOMMA) Ethics Code and applicable Federal Trade Commission guidelines.