Halloween Bat Decor {The Cutest Kid-Friendly Project!}
This post could alternately be titled, "I've never decorated for Halloween before but my kids have been begging me and I finally gave in."
But that felt a little long.
When I say that my kids have been asking me to decorate for Halloween for years, I mean they have been asking for years. Jackson has been absolutely obsessed with Halloween since he was two, and I think he's been asking for Halloween decor for as long as he could speak.
But, if I'm being really honest, Halloween just isn't my thing.
I know! It's shocking! I'm sorry!
But, after years of resisting I decided this was the year I was finally going to be a cool mom and add a little bit of Halloween decorations to our home. We started with a super fun DIY Halloween bat decor project for the empty wall in our living room and I've gotta say…it turned out pretty darn cute.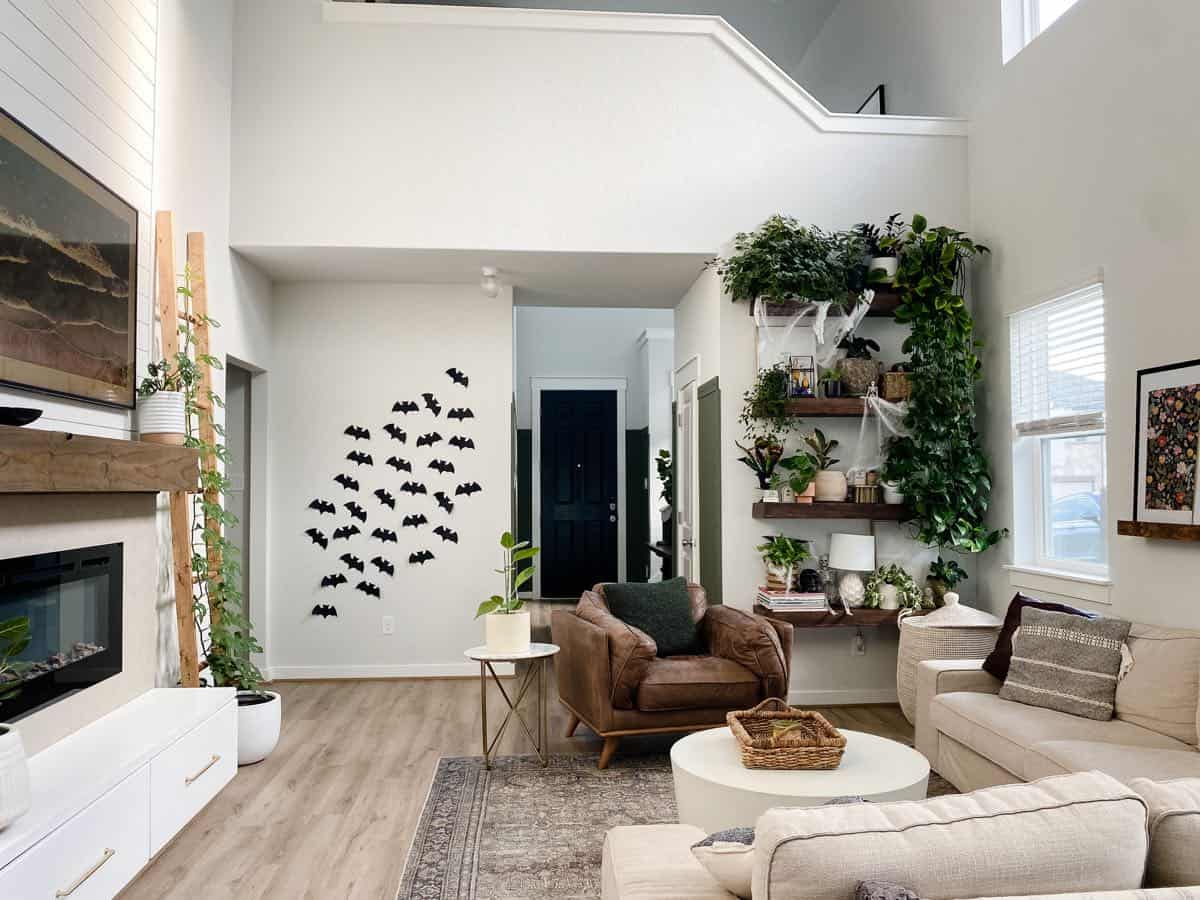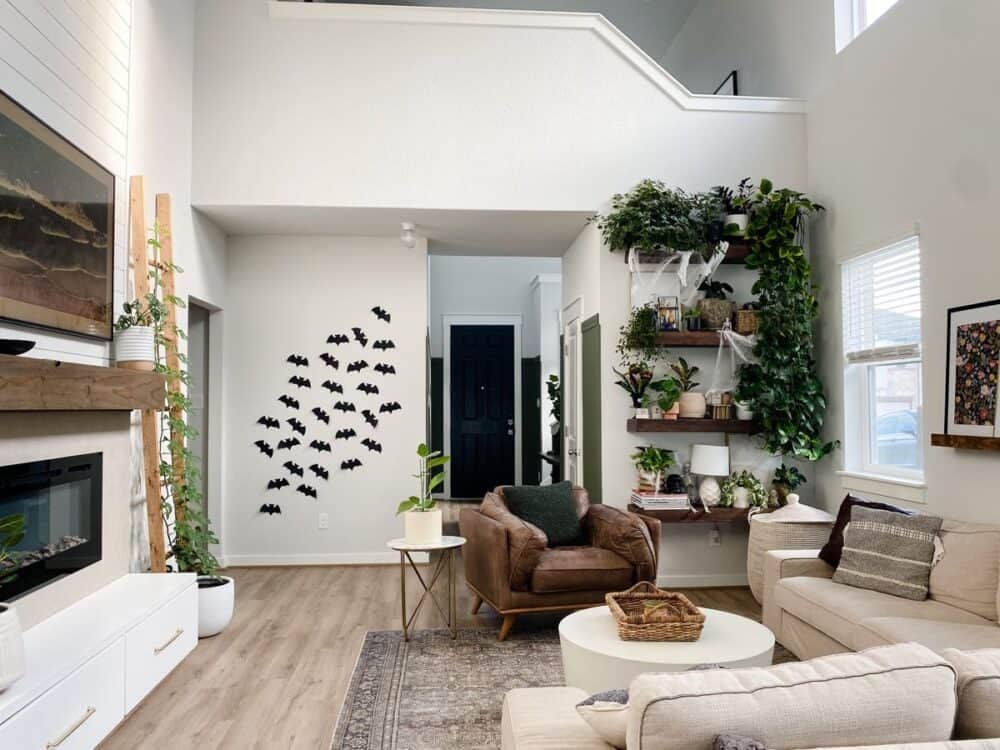 This was the easiest little project, and I love how it turned out. This little wall has proven to be a really fun place to decorate (we also decorated it for Valentine's Day), and Jackson is so proud that he got to help.
Here's a quick breakdown of how we did it.
DIY Halloween bat decor
You'll need…
I used my Cricut to cut out a ton of bat shapes – I did about 40 bats for this small wall. If you don't have a Cricut, there are some options you can buy on Amazon already cut for you.
There's no real tutorial here – all you have to do is slightly fold the wings of the bats so they look like they're flying and tape them to the wall! I used a rolled up piece of tape on the body of the bat to help them stick.
I tried not to be too precious with how these were arranged on the wall – I told Jackson that we were aiming for a grouping of bats going up the wall and I let him go to town.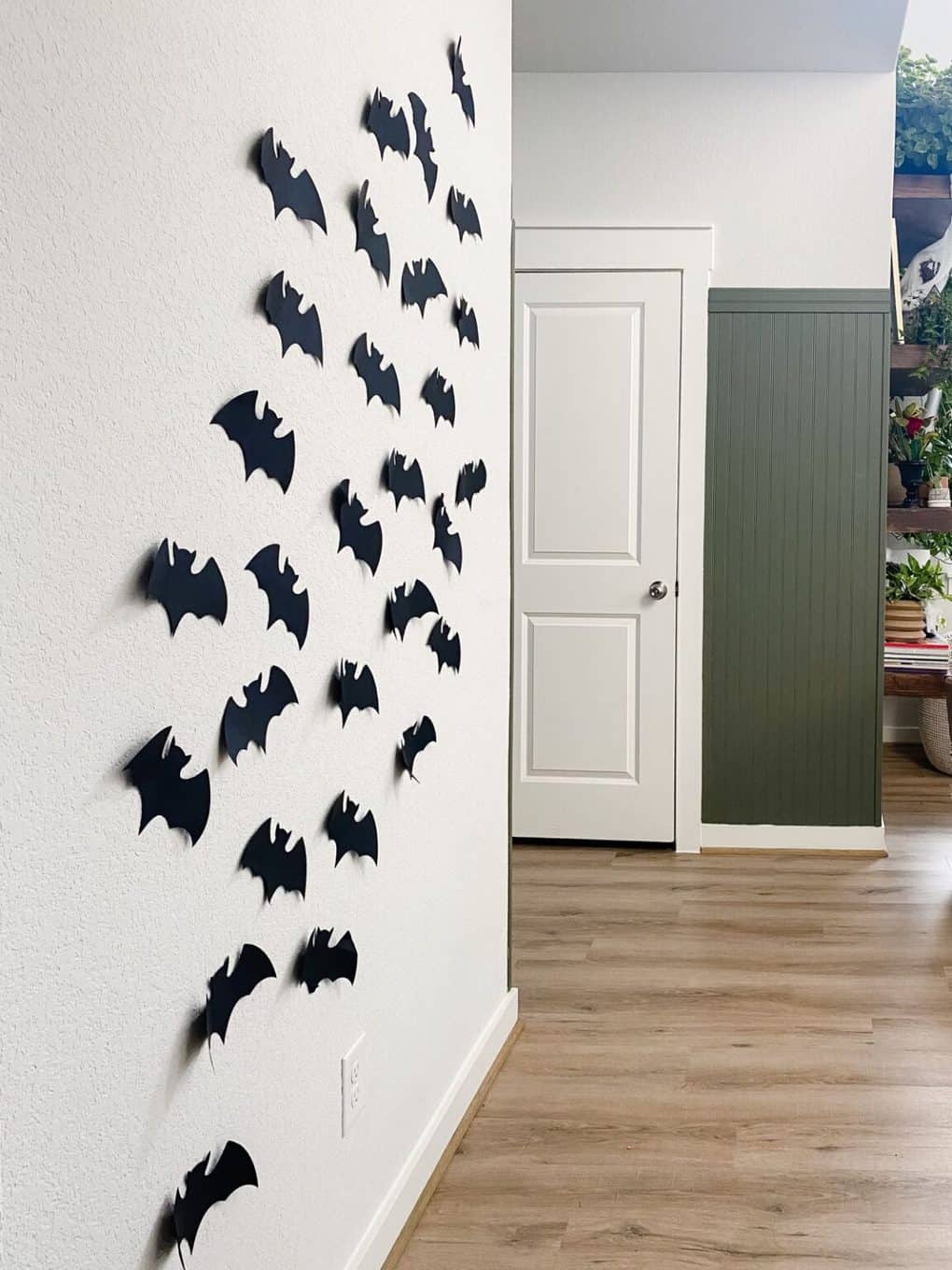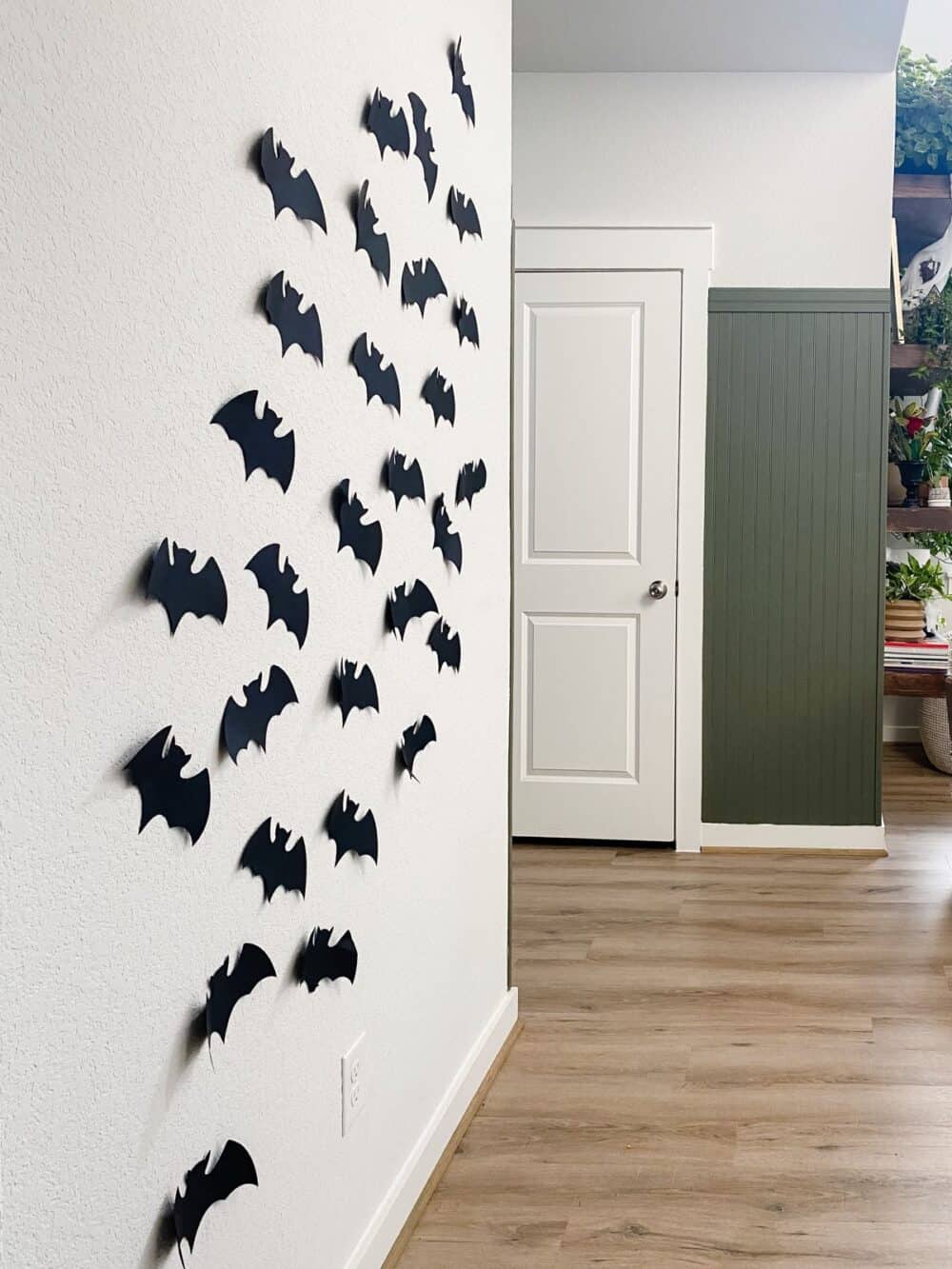 Of course, there was some slight re-arranging when he wasn't looking. But what he doesn't know won't hurt him.
I can't get over what a fun impact this makes in the living room, and the kids are so enthralled with it.
While we were decorating, I also decided we might as well add a little bit of Halloween fun to the plant shelves. We found these adorable plant-themed Halloween decorations at Target and I couldn't resist.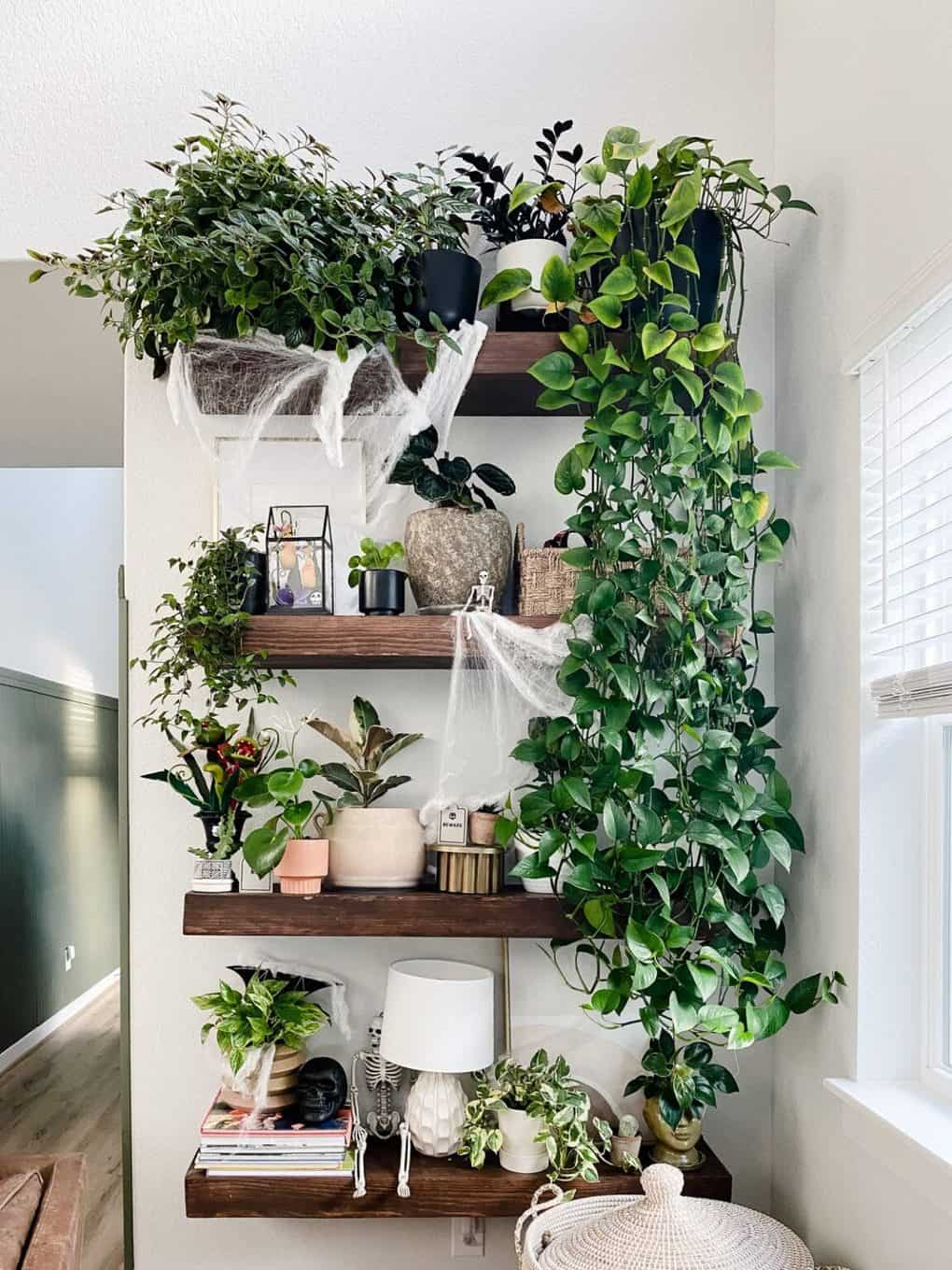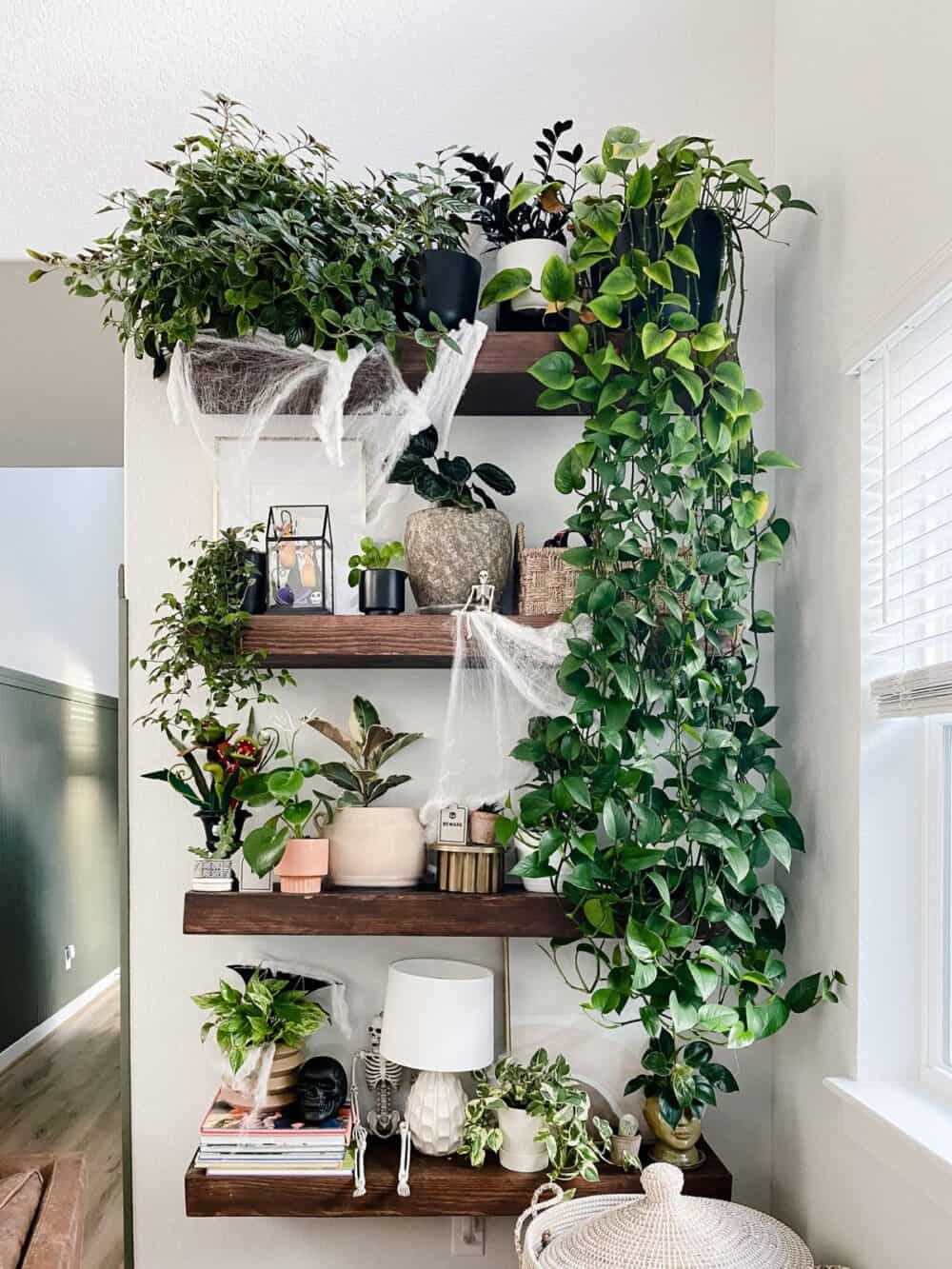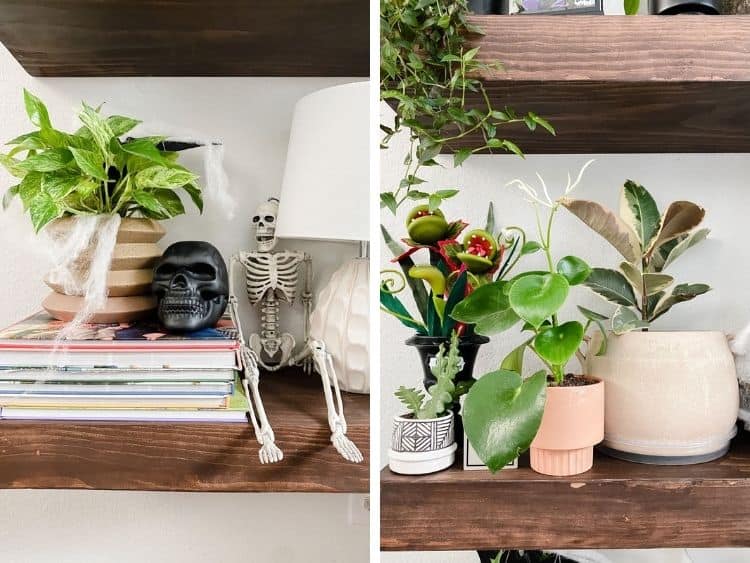 Carnivorous plant | Tombstones | Mini skeletons | Hanging bats | Terrarium | Spiderweb | Black Skull
I think I've officially been convinced that decorating for Halloween can be fun. It might not be my favorite holiday, but seeing how happy this makes the kids sure does make my heart happy.
Maybe next year we'll add a little more spooky fun to the house, but this Halloween bat wall feels like a solid start for us.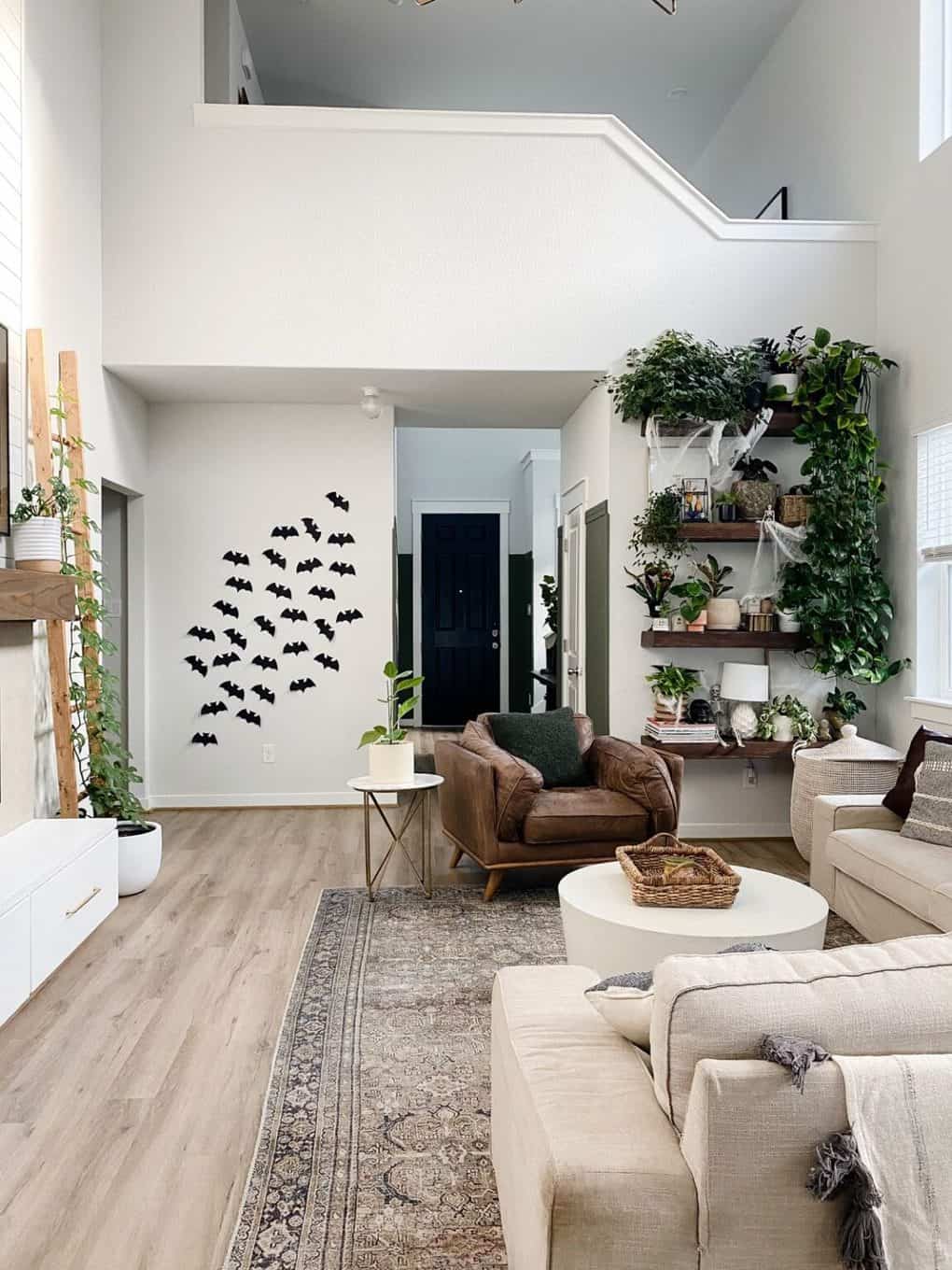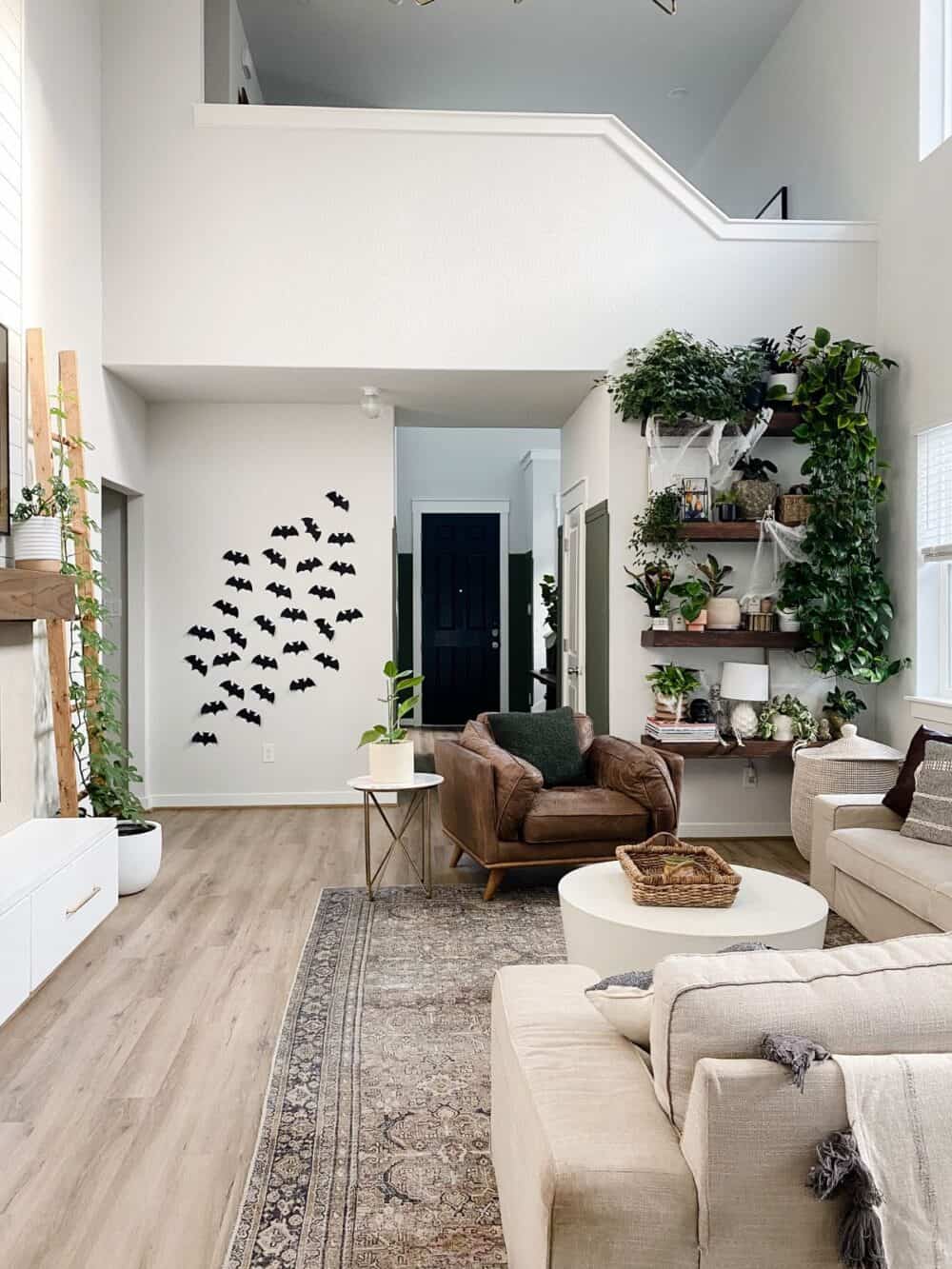 Do you decorate for Halloween? I'd love to hear what you do!
Need some other fall decor ideas? I've got you covered in this post!