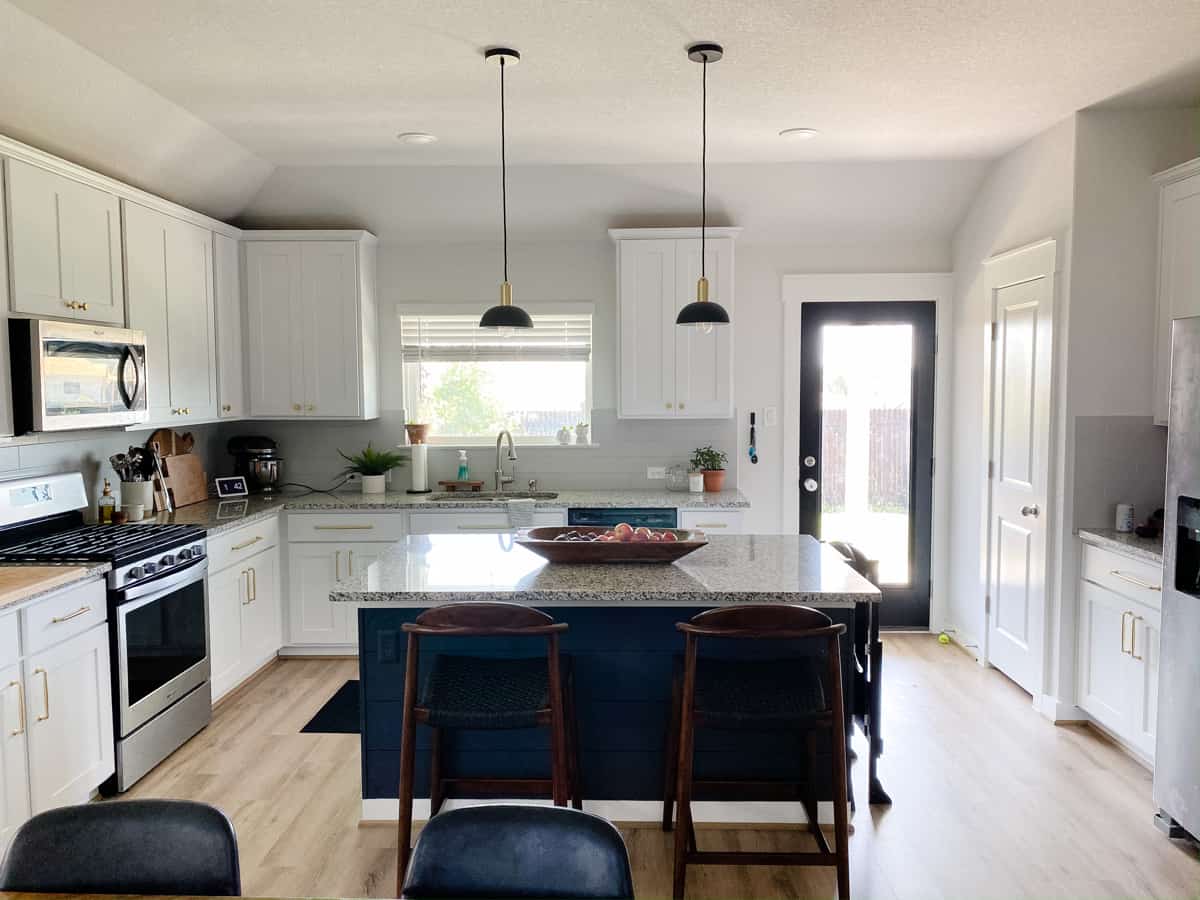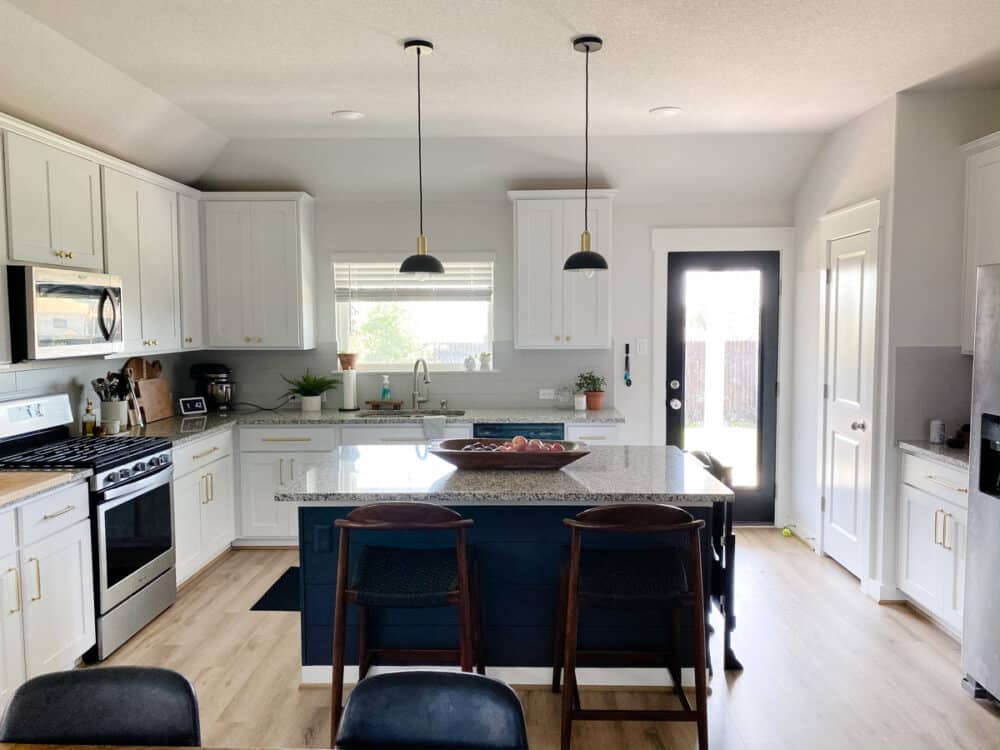 Do you like to decorate for fall?
This is my favorite season, and I always get so excited to bring little touches of fall into my house – but, I as much as I adore fall, I tend to prefer to keep things simple. A cozy candle here. A super plush blanket there. A couple of pumpkins grouped together…done!
Some years I've done more, some years I do nothing…but in the last few years, I've decided to keep things extra sparse with more of a fall feel than a full-out redecoration for fall.
I put together this little resource guide for you with everything you need to accomplish a simple and cozy fall of your own. Think of it as your guidebook for how to get a fall feel in your house without it looking like a pumpkin tornado came through.
Are you ready to jump right in? Let's get fall started around here, shall we?!
The comprehensive guide to simple fall decor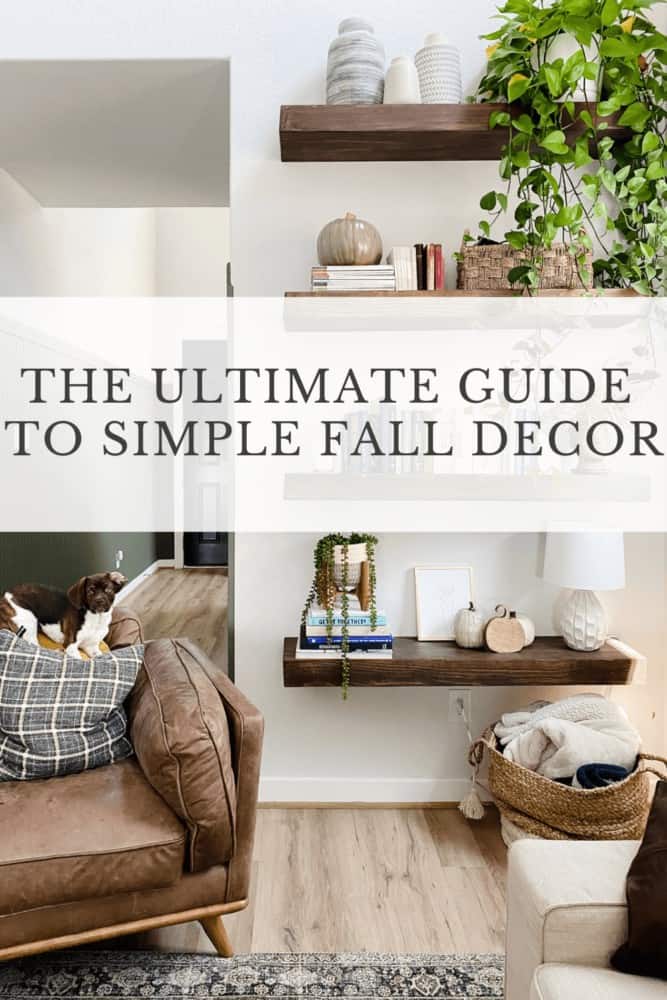 DIY PRojects
I've tackled a few fun little fall-themed DIYs over the years – here's a roundup of every one of them!
I also have this post all about how to bring a little hygge into your home (with a fun 7-day challenge!), and this fall bucket list!
Decorating Tips & Tricks
Now, let's talk about actually decorating for fall. Just like with any decorating, there's no right or wrong way to do it – it's an art, not a science, and it's all about what you like. Some people want every inch of their home covered in pumpkins, and some people just want to light a pumpkin pie scented candle and call it a day!
Here are a few of my favorite tips for capturing a fall feel in your home without stressing yourself out.
It's all about texture. For me, the best way to get an effortless fall feel in your home is by adding some serious texture. In my house, this means I usually add a few extra wood cutting boards to my counters, swap some decor out for things that are more deep and textural (like wooden bowls versus marble ones), and add a couple of extra cozy blankets. Think wood bowls, plush fabrics, thick knit pillows, and more elements of nature. A few simple swaps will go a long way!
Make it cozy. Sometimes it's not even about decor – there's nothing that feels more fall to me than a candle burning, soft music playing, and crisp air floating in through the windows. Bonus points if I've just cleaned my counters with some Mrs. Meyer's Acorn Spice spray.
Swap out your textiles. If you really want to change something a little more noticeable, now is the time to make a few changes to the textiles in your home. Add a really cozy blanket to the back of your sofa or the foot of your bed, get a few new throw pillows (I love neutral-colored but really textured pillows for fall!), or put a pretty, plaid runner on your table.
Bring in the outdoors. If you have any faux stems in your house at all, fall is a great time to switch them up! I'll link a few of my favorite greenery stems with a fall feel below, but this is such a simple and impactful way to make things feel a little more cozy.
Now add the obvious. Once I've taken the time to make some simple changes with things like greenery, blankets, texture, and other not-so-obviously-fall things, then I'm ready to grab some "official" fall decor and sprinkle it around. If you've taken the time to kind of set the stage and create a bit of a fall feel in your home before a single pumpkin even crosses the threshold, you'll notice that you feel like you "need" a lot less stuff and it's a lot easier to keep it simple! At this point, I start sprinkling in a few fall decor pieces on my shelves, my counters, or other surfaces where I display stuff. It's not about overloading anything, it's just about replacing a few things here and there with a pumpkin or something else that really screams "fall" to you. I kept it really simple this year, and I love the final product.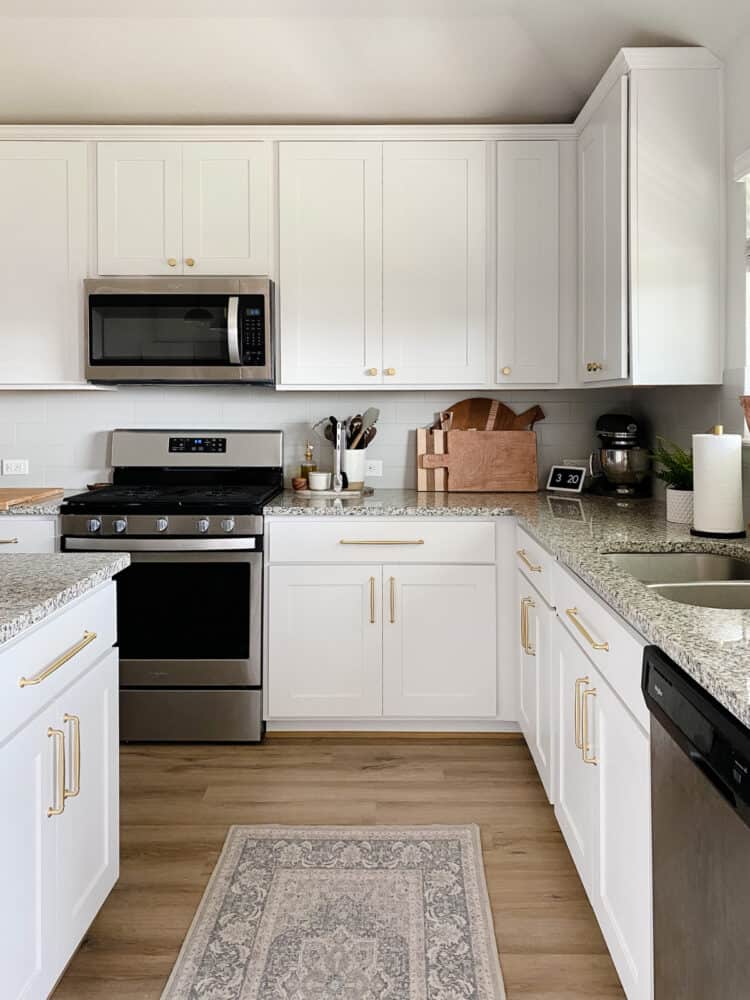 Fall decor essentials
Now, it's obviously not essential to buy anything to make your home feel like fall. You can accomplish a lot with what's already in your house and, honestly, sometimes just moving a few things around is enough to make your home feel refreshed!
But if you do want to grab a few new things for your fall home, here are a few of my favorites this year.
Candles

Blankets
A blanket is one of the best ways to add some cozy texture to your home. I like to toss them over the back of my couch and our accent chair. Click here to see how I store all of our extra blankets (we have a lot!).
Here are a few blankets I'm loving this season.

Decor

Wreaths

Throw Pillows

Greenery

Happy fall decorating!