i might be late to this party, but did you know that walmart has gorgeous, affordable home decor? I've recently discovered some amazing finds from Walmart, so I'm sharing a few here today!
Friends, I had a bit of a revelation recently.
You might laugh, because you are smart and probably already know this…
…but did you know that Walmart is kind of awesome?
I've always been a Target girl. I'm a bit of a loyalist when it comes to certain things, and I've always had better luck with clothing, home decor, and just about everything else at Target. In fact, for years, I didn't even step foot in a Walmart because I saw no reason to!
But then.
Just recently, I saw some people on Instagram sharing some really cute clothing finds. So, I decided to go check out their sweatshirts, because I was in need of a new one. And I found the holy grail of sweatshirts that only cost $10 and it started a frenzy on Instagram with all of us rushing to our stores to buy as many colors as we could find (I have 3, but I want at least one more).
Once I realized how awesome their clothing had the potential of being, I got curious about other things. I've seen a lot of fellow bloggers posting some gorgeous home stuff from Walmart, so I figured I'd spend some time browsing their home decor section. And, I've gotta say, I was pretty surprised. I wanted to share some of my finds here today to prove to all of us once and for all that Walmart has really upped t heir game lately, and we should all be shopping there.
I mean, let's be honest, it's never gonna replace Target in my heart because it's TARGET for goodness sakes, but I definitely won't wait years before going back again!
Gorgeous Home decor finds from Walmart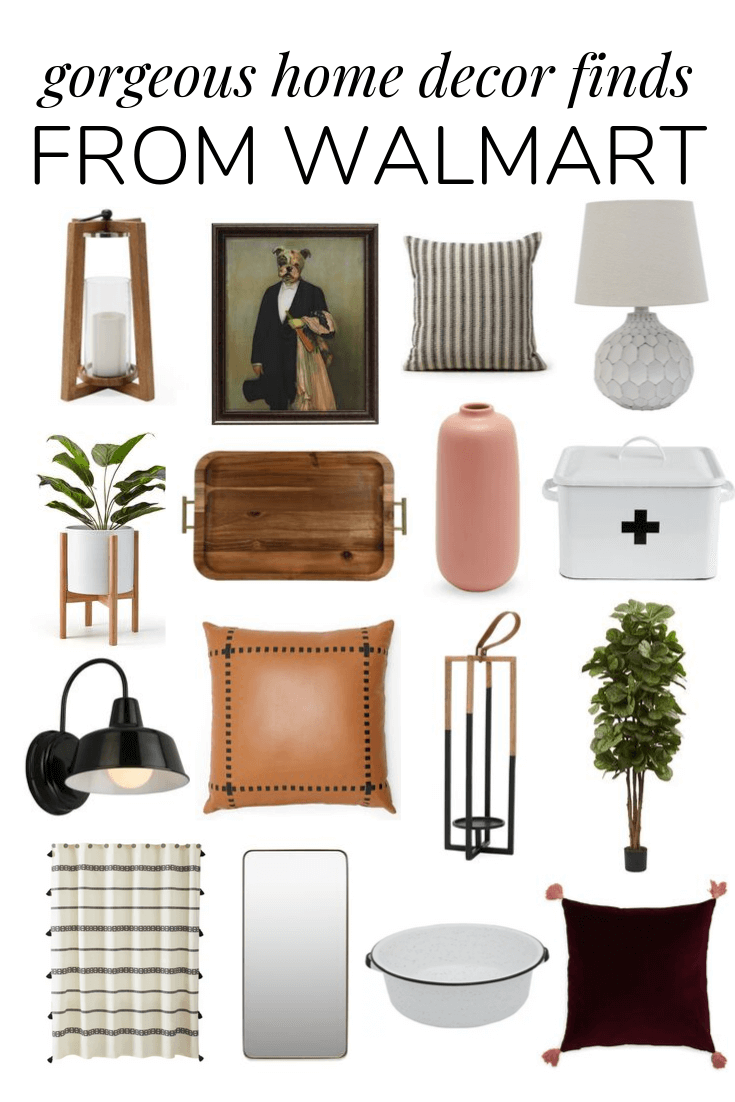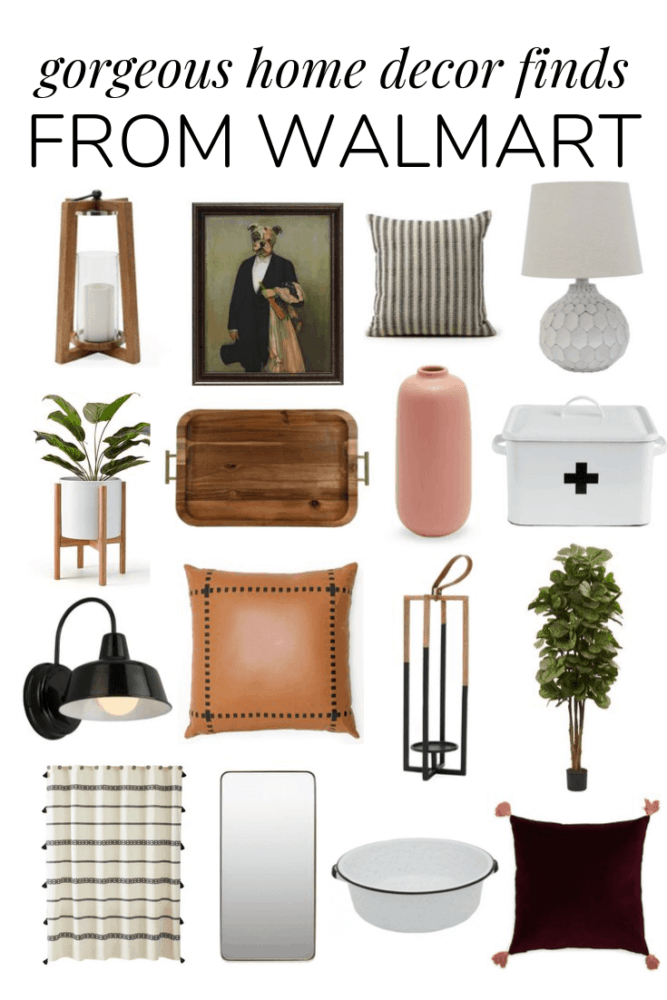 Which one is your favorite? I'm particularly into the faux fiddle leaf fig, the mirror, and that leather throw pillow! But, I could easily fit every one of these into my house.
Corey and I are doing a spending freeze for October (BOO!), but if I wasn't, I'd be buying all the things.
Have you shopped at Walmart lately? I'd love to know your favorite finds from there!