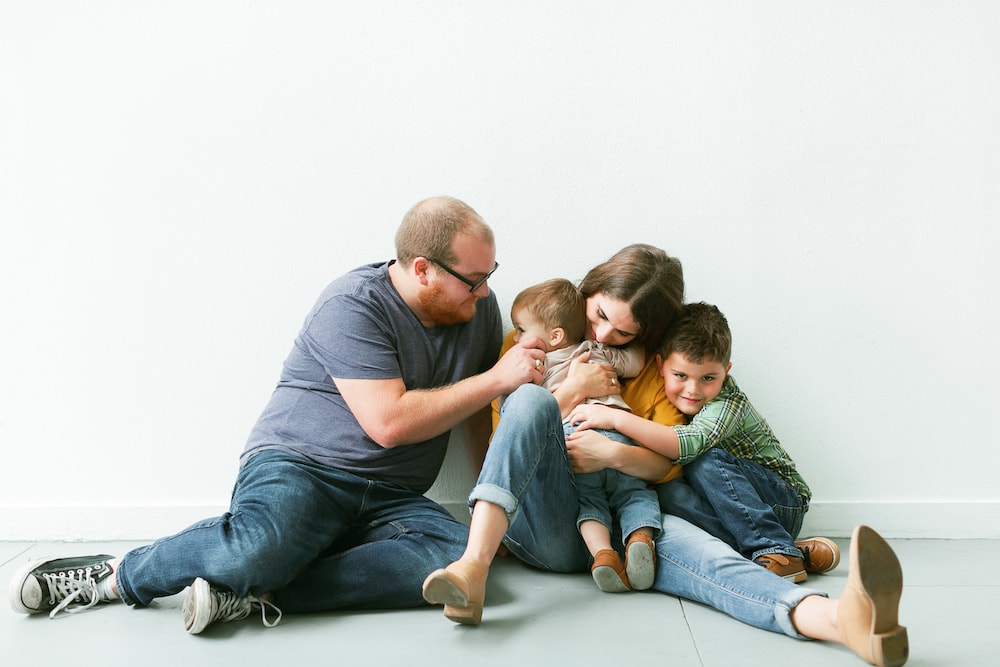 We got our photos back from our mini family photo shoot, and I am dying over how much I love them. I immediately dove into researching ideas for how I want to display them at the new house (I'll share some favorites soon!), and I can't stop flipping through them over and over.
I got a lot of questions about my mustard yellow button-down – it was only $20 from Target! I have a feeling it's one I'll get a lot of use out of this fall, and I'm glad I snagged it at the last minute!
In other news, Corey and I are taking on a spending freeze for the month of October. We're buying a house next month, and Christmas is on the horizon, so we're doing our best to break some of our bad habits and save up a bit before the money-spending-mania that the next few months will unavoidably be.
It's been hard (you never want to eat out more than when you're told you can't eat out), but it's eye-opening to see all of the little ways I tend to spend unnecessary money, and I feel hopeful that it'll help me get rid of some of those habits over the next few weeks.
The hardest part of the spending freeze so far? Avoiding my every-few-days trip to Sonic or Chick-Fil-A for some half and half tea and resisting the urge to buy a couple more colors of this holy grail sweatshirt when I realized it was available online. I already have three colors but I need the gray and the pink!
I've got fun plans next week to (finally) help my dad re-attach his kitchen cabinets (we're adding recessed hinges!), and go visit my best friend who just had a baby. What are you going to be up to?!
ICYMI: This week on the blog
And in other news…
Have a wonderful weekend!