So, when we got married, we had this awesome frame that we used for our photo booth. I don't even remember where we got it, but I spray painted it yellow and it was by far my favorite of all of the props we had for the photos at our wedding.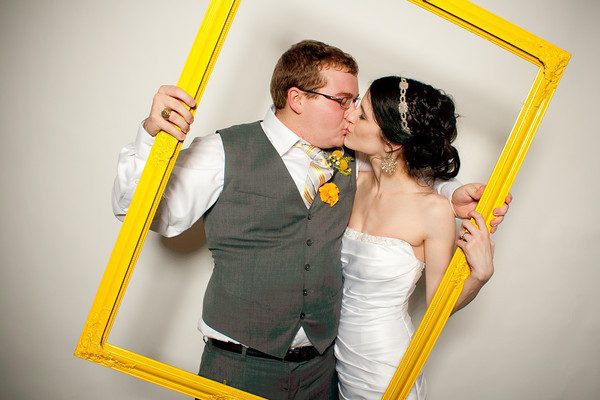 Well, I held onto it after the wedding and decided I wanted to do something special with it. It was the perfect spot for a blank space we had at the end of our hallway, so I figured I would make some art for it.
I plopped the frame on the floor at the end of our hallway, and it sat there. For months. I thought that leaving it sitting there might encourage me to, you know, do something about it, but apparently I'm really good at ignoring my own subtle reminders to get stuff done.
But, I finally decided that it was high time I got this frame off the floor and onto the wall – and I actually filled with some art.
For starters, I took some thin plywoodwood that was leftover from some sort of packaging (I honestly don't remember how we got it – I just know we had it lying around and I figured it would be perfect) and painted it with some leftover white paint. Then, since I'm such an expert at painting stripes now, I painted on some very light gray stripes.
Then came the fun part – my sister helped me use a Cricut to cut out some pretty vinyl lettering, and I added it to the striped background. Instant art. And now, instead of a blank gray wall when you come up the stairs, you see this: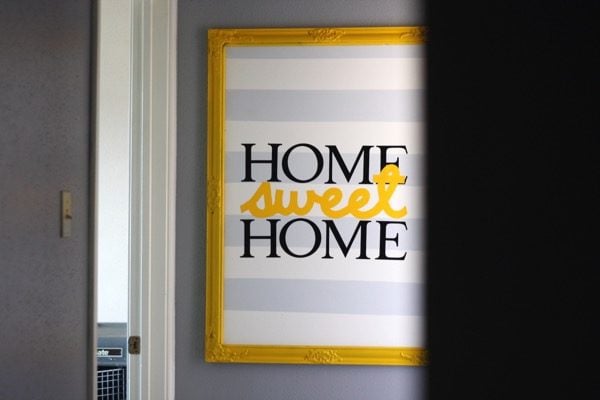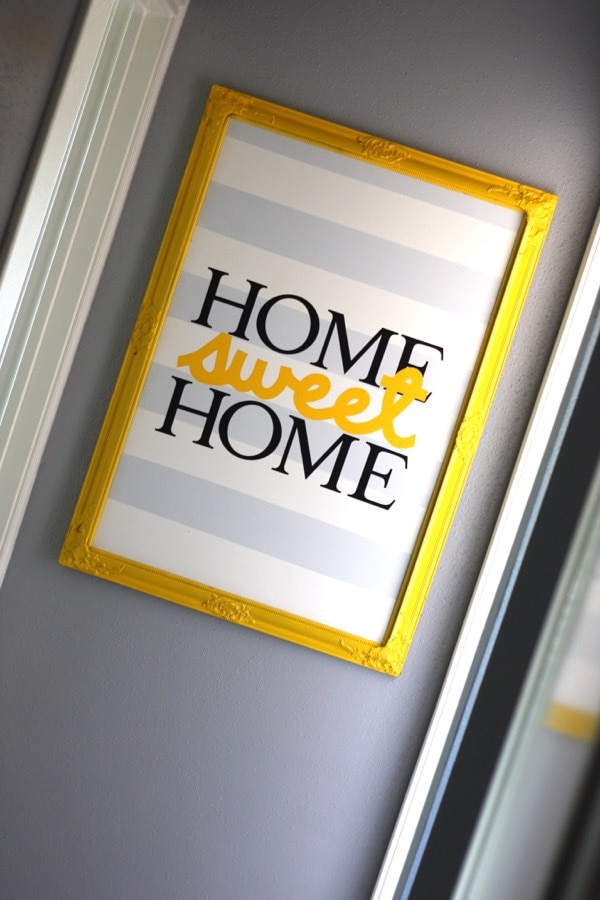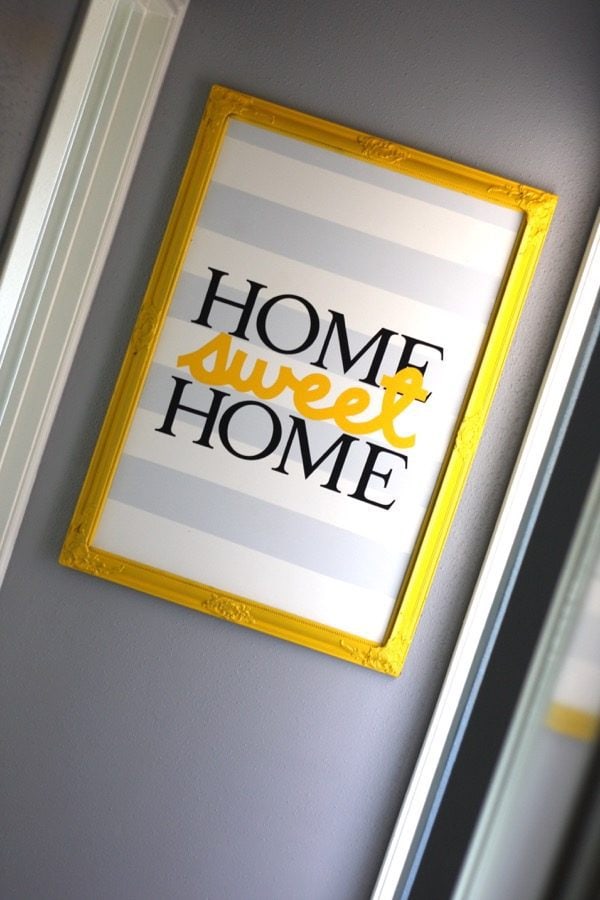 I love how it turned out, and it's so nice to have something other than a blank wall to look at when we come up the stairs. This little hallway is pretty dark and boring, so anything that we can add to it to spruce it up a little will make a huge impact.
Plus, it's always nice to have a nice little reminder to relax, settle in, and enjoy being at home.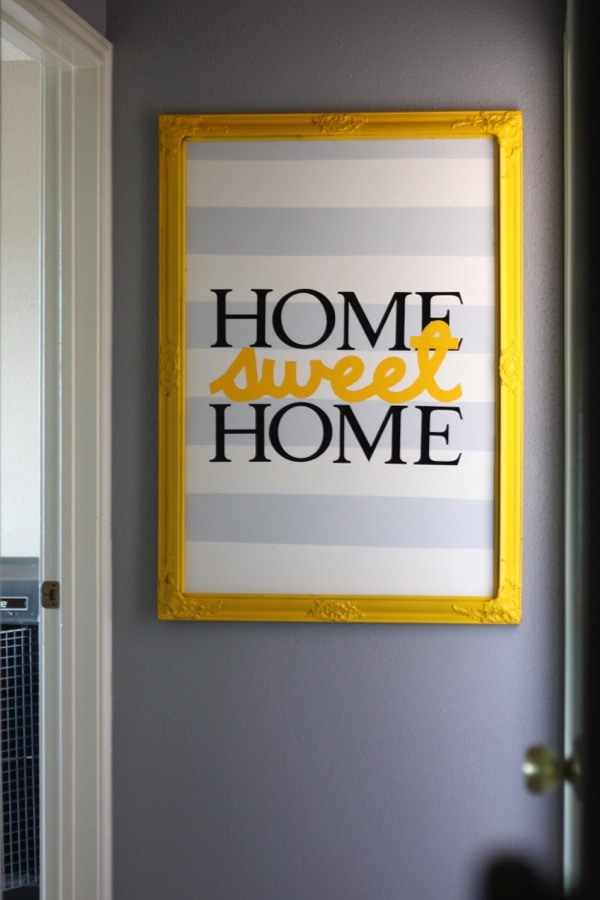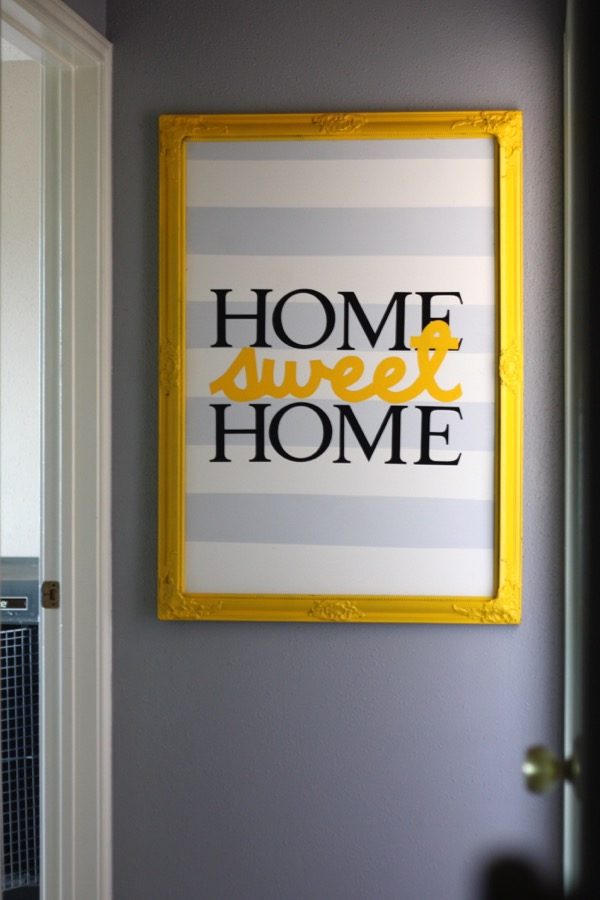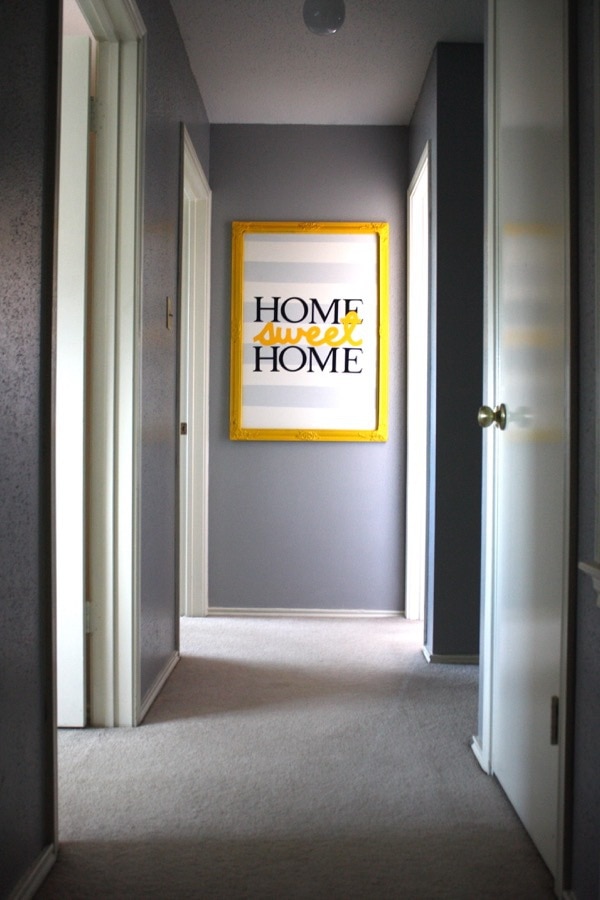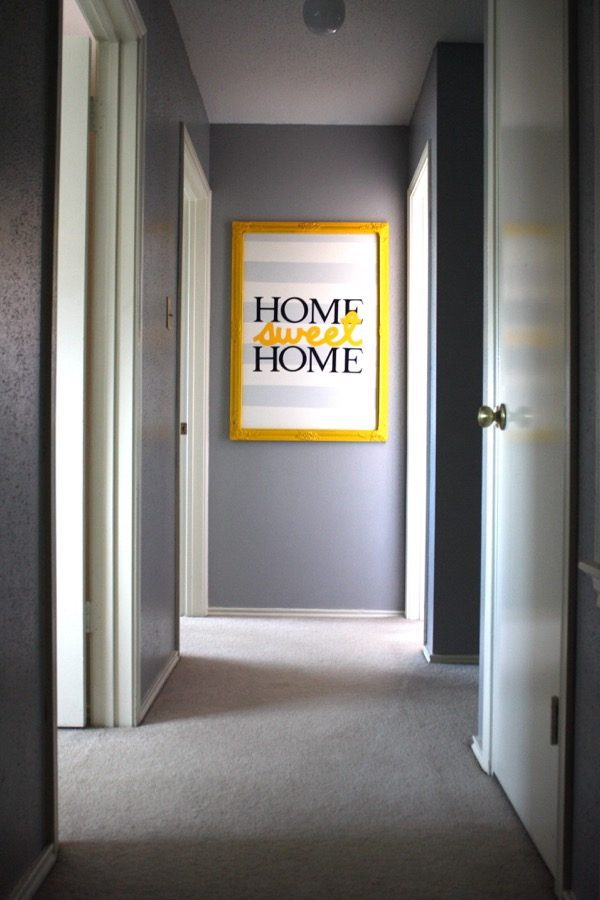 This was a great reminder to myself that it can be so simple to make a huge, impactful piece of art for my home. It just took a bit of paint, some patience, and some thinking outside the box. I love that we were able to use this special piece from our wedding, and I think back to the amazing time we had every time I see it at the end of my hallway!
Now, if only I could find a good way to re-use my wedding dress…