IKEA Hack: Stenstorp Kitchen Island
Kitchen islands are one of my favorite elements in any kitchen, ever. Growing up I was always so jealous of my friends who had islands in their kitchens, and as soon as I was old enough to start planning for my own future home I knew that the kitchen had to be big enough for a beautiful island in the center.
Yes, I'm aware that I was a strange child.
Corey and I have been thinking for a while about getting an island for our kitchen – it's just the right size and shape, but there isn't one built in. I've posted before about how we were considering getting an island for the kitchen, and we even went as far as to make a pretend one to put in there and see how we liked it.
Well, we loved it. A lot. And we knew that we just had to have a real one.
So, we decided to bite the bullet and bought a STENSTORP kitchen island from IKEA.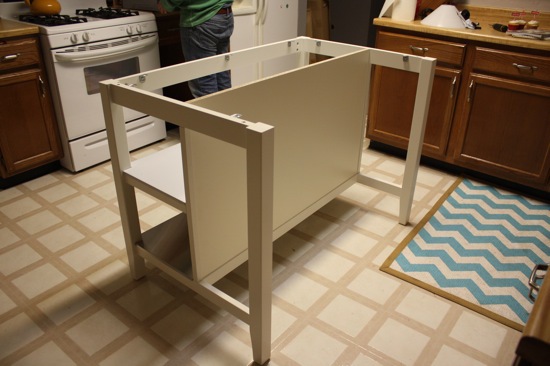 This post contains affiliate links. Click here to read my full disclosure policy. 
Doesn't it look nice?
Just kidding. We had to spend about a week with the top off of the table because we just can't seem to allow ourselves to put something from IKEA in our house as-is – we always end up finding a way to hack it!
For this project, we decided to stain the island top to make the color fit in a bit more with the look of our kitchen – the light wood is beautiful, but I'm a fan of richer wood tones, and we knew that the dark wood would look great with the white island. We gave the island top a quick sanding to rough it up a bit, and then we applied Minwax stain in dark walnut.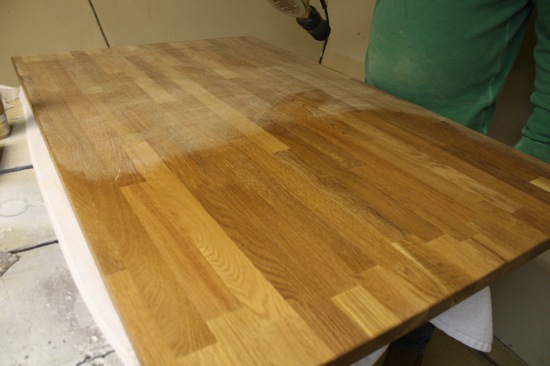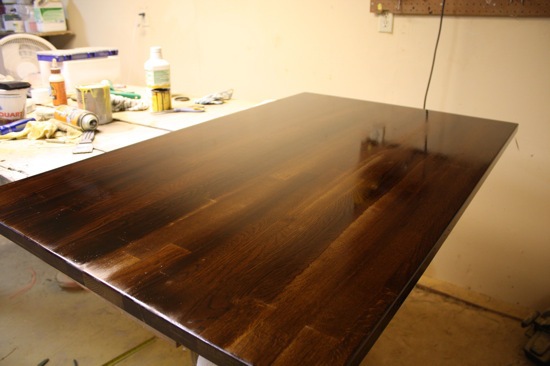 Corey was a bit unsure about staining it at first, but once we got it back in the room he agreed that it looked absolutely perfect.
We couldn't wait to test it out, and that first night that we cooked dinner using it was absolutely amazing – this thing adds so much functionality to the room and I can't gush enough about how much I love it.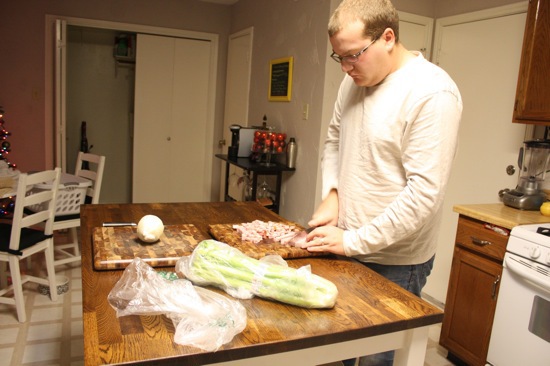 My favorite part? Corey and I can stand on opposite ends of the island to prep for dinner and each have more than enough room to work. It's amazing.
Plus, it's already passed the ultimate test for durability: Christmas cookie baking. This poor island was completely covered in flour, sugar, cookie crumbs, and about a million other things for three days straight while I was prepping for Christmas and it held up like a champ. I think it's a keeper!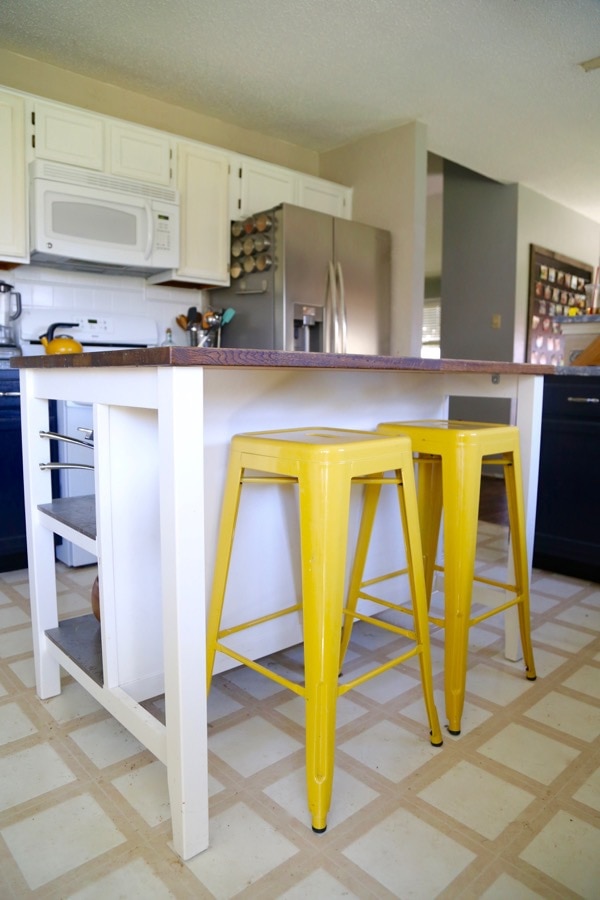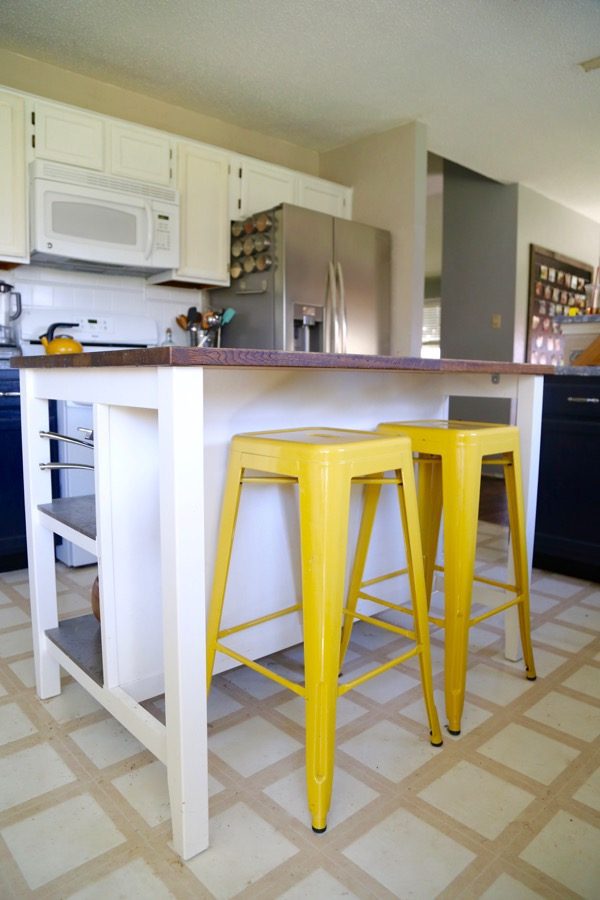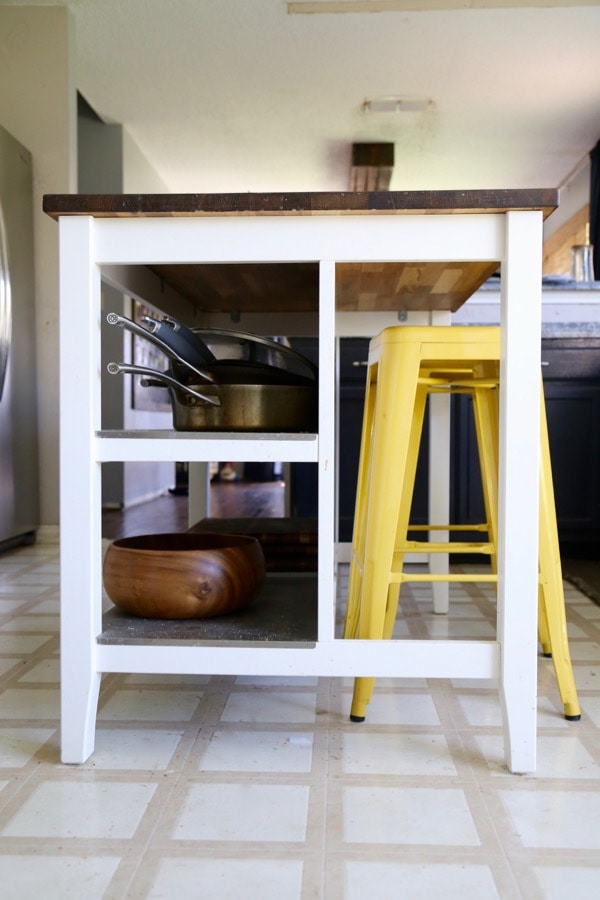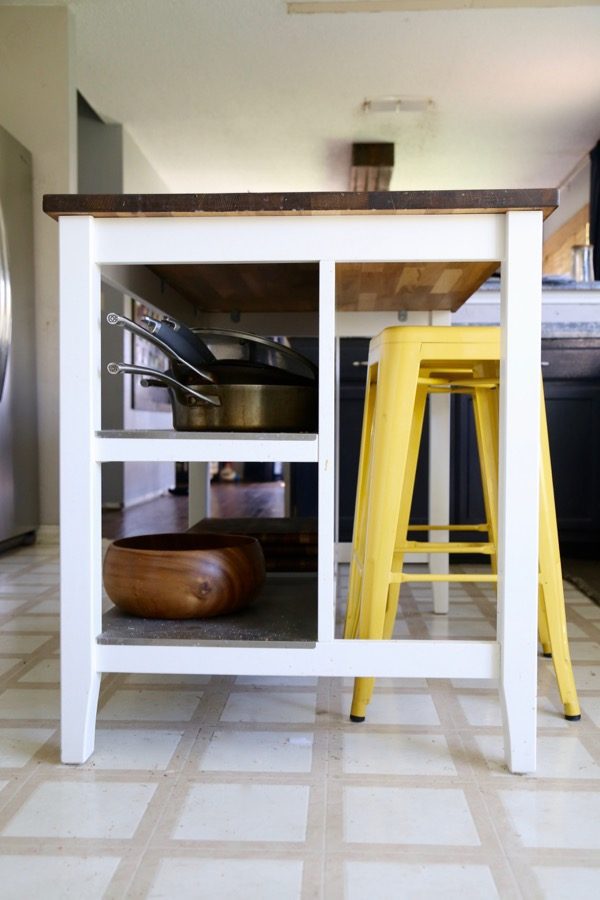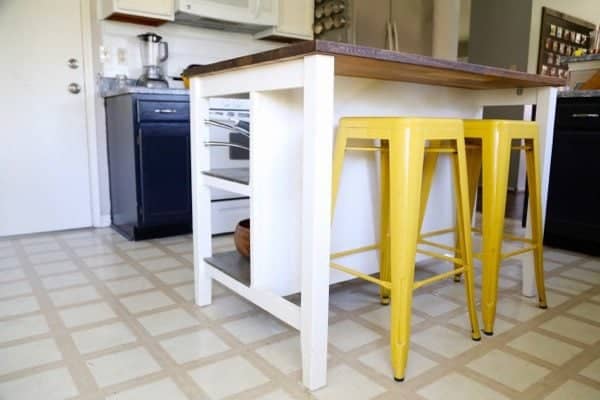 I absolutely adore the stainless steel shelving and the overhang on the other side with room for stools. Speaking of stools, if you're looking for some, here are a few of my very favorite options! We frequently hang out in the kitchen together while we're cooking, and when we have people over we all tend to congregate in the kitchen (doesn't everyone?) so it will be so nice to have some extra seating in there! I'm still in a little bit of shock over how much extra counter space and storage it adds to the room (those shelves are amazing!) and it makes cooking in our kitchen so much easier.
Wanna try it yourself? Here's all you'll need to make it happen: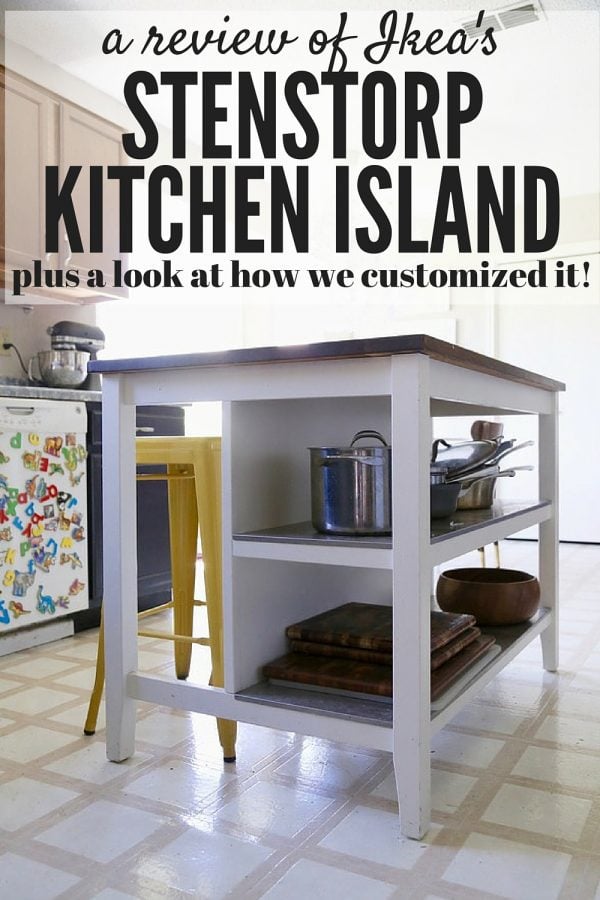 We're so excited to finally have this island in the room, and it makes us that much more excited for getting the rest of this kitchen done. Of course, we'll have to be patient for that one. But the time will come eventually!
What have you done in your kitchen to make it more functional for your family?
Want to see the other changes we've made in our kitchen?