After two days of hellish anxiety, way too much driving, and more stress than I can even begin to describe, Corey and I are officially homeowners.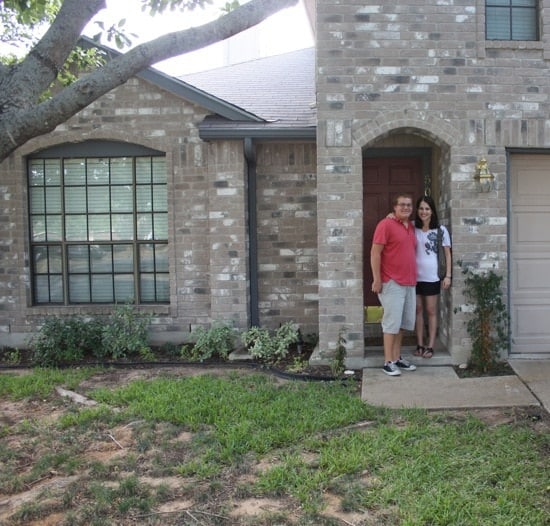 We dealt with a ridiculous amount of incompetency from our bank on Monday, and Corey had to make a second drive to Austin yesterday to fix some paperwork that apparently wasn't signed correctly the first time (really?), but as of about 4:00 yesterday afternoon, we have the keys and the house is ours!
I may expand on all of the bank/closing drama later, but right now I'm still a bit too bitter to get into it. Just know that the bank we worked with was difficult to deal with every step of the way, and I am so glad we don't have to deal with them anymore beyond sending in our monthly payment.
I'd love to write a longer post, but I'm incredibly busy painting, packing, and cleaning our little duplex so we can be ready to move in a week and a half!
If you're a homeowner, did you have any trouble at closing on your house?