Here's a thing you should know about our family: when we get a new puppy, we always do it on a bit of a whim.
It sounds crazy but every time we've brought a new dog into our lives, it's been less premeditated and more "I HAVE to have this puppy I just stumbled on, let's go get it right now!"
We're not irresponsible about it. We've always been in a place of causally looking for a new dog when we do it. But, when we go from casual to serious, it happens within minutes. We believe in gut feelings when it comes to new pets, and when we know, we know.
And, well, we've struck again.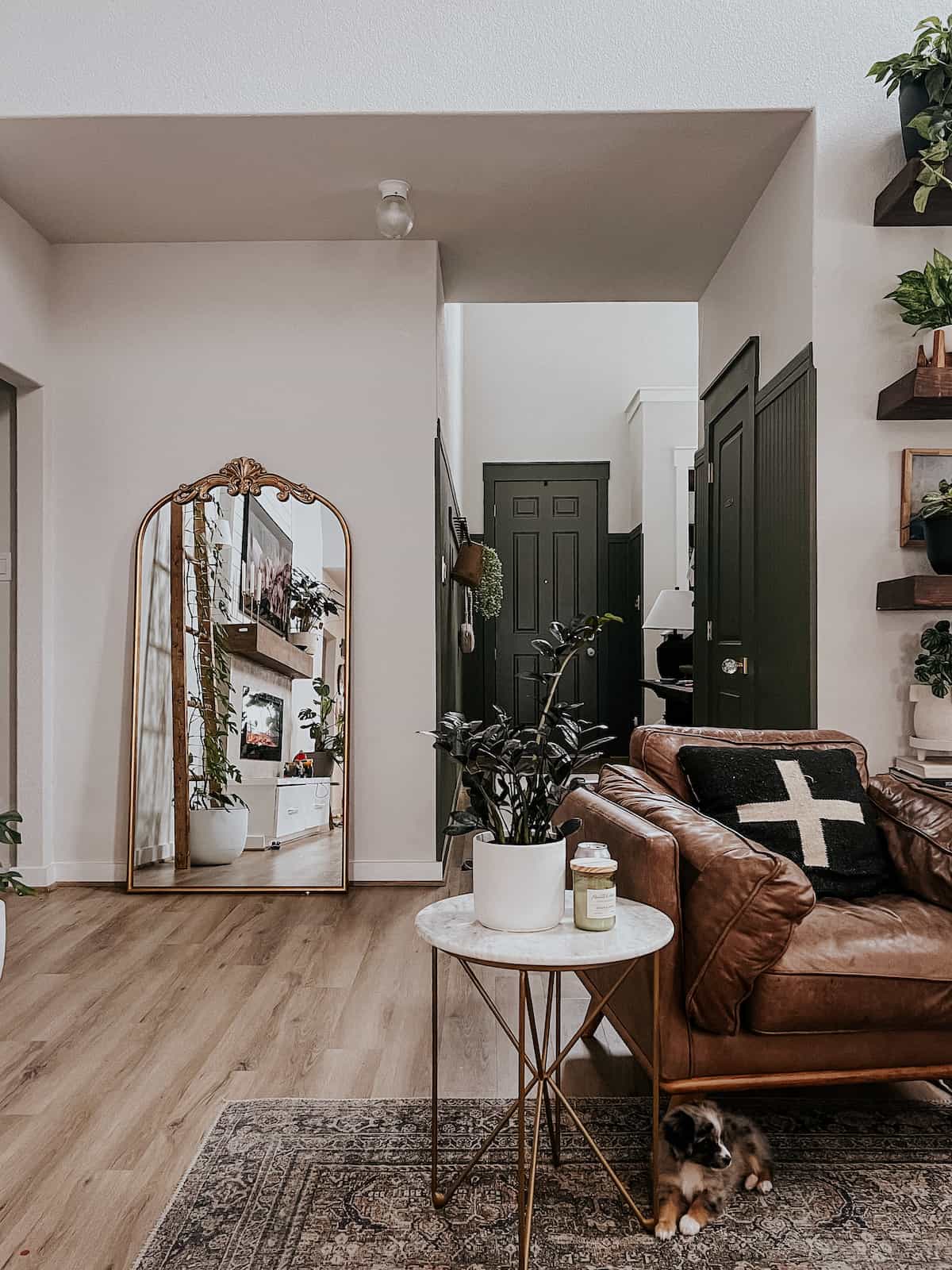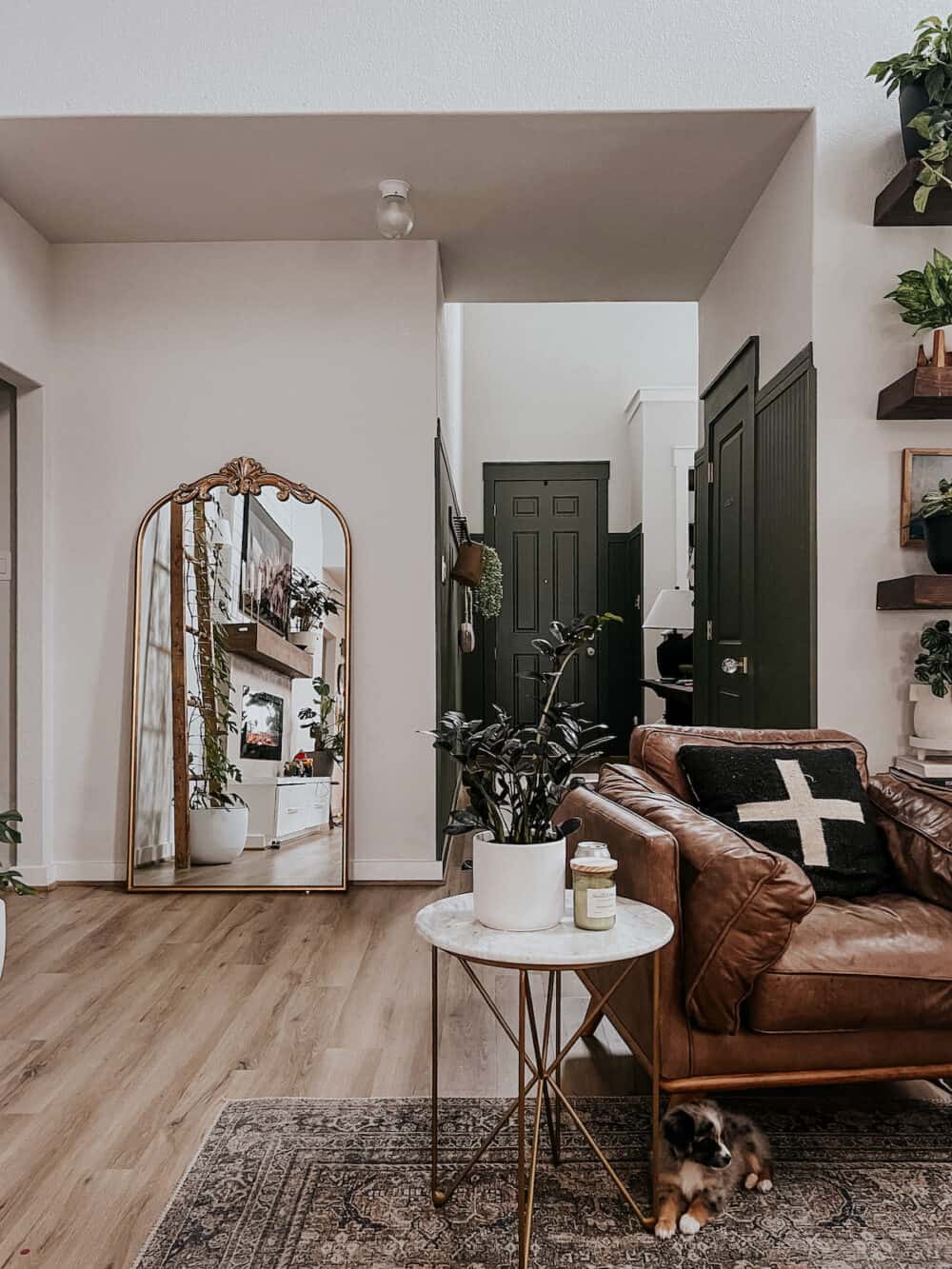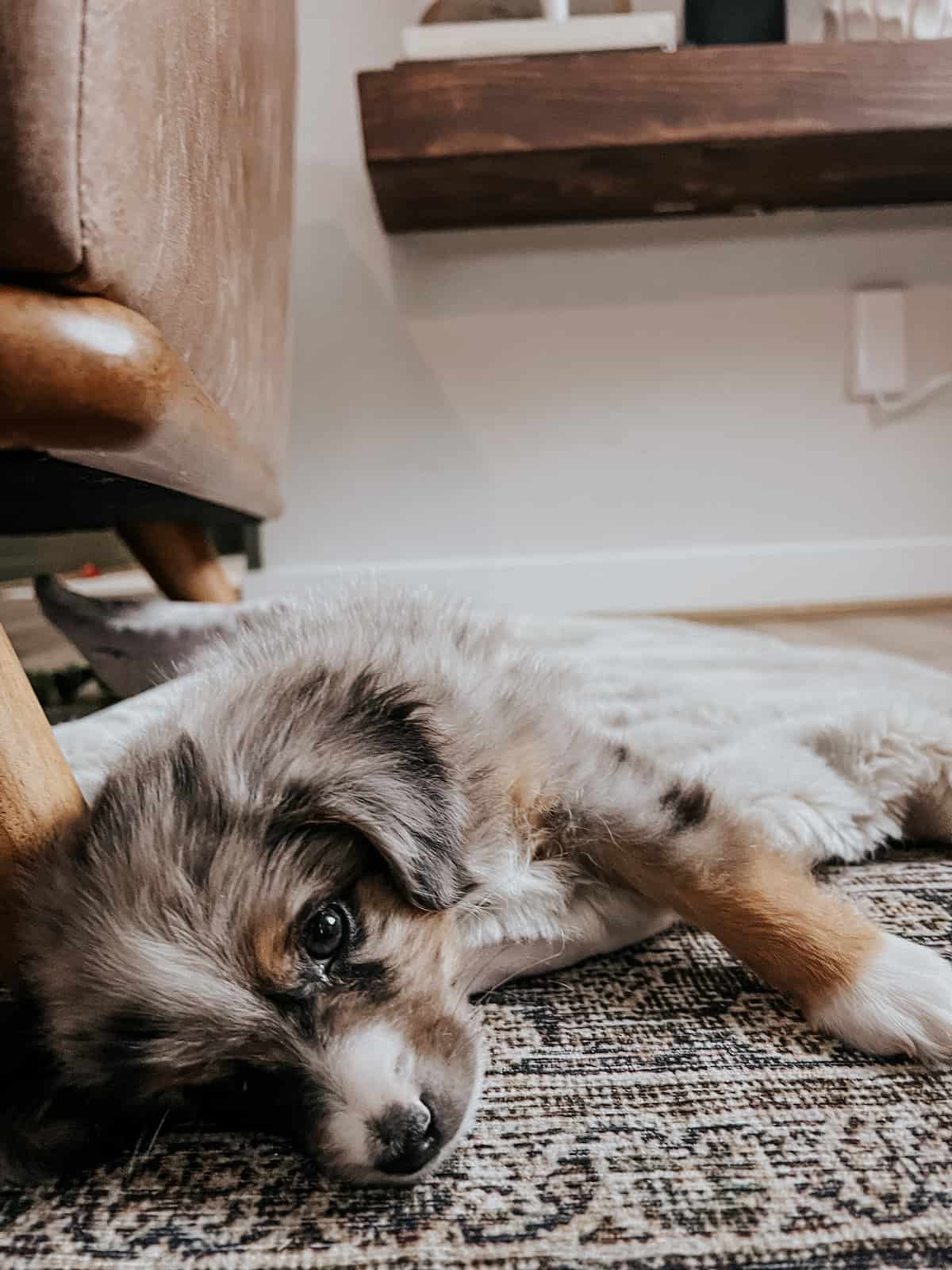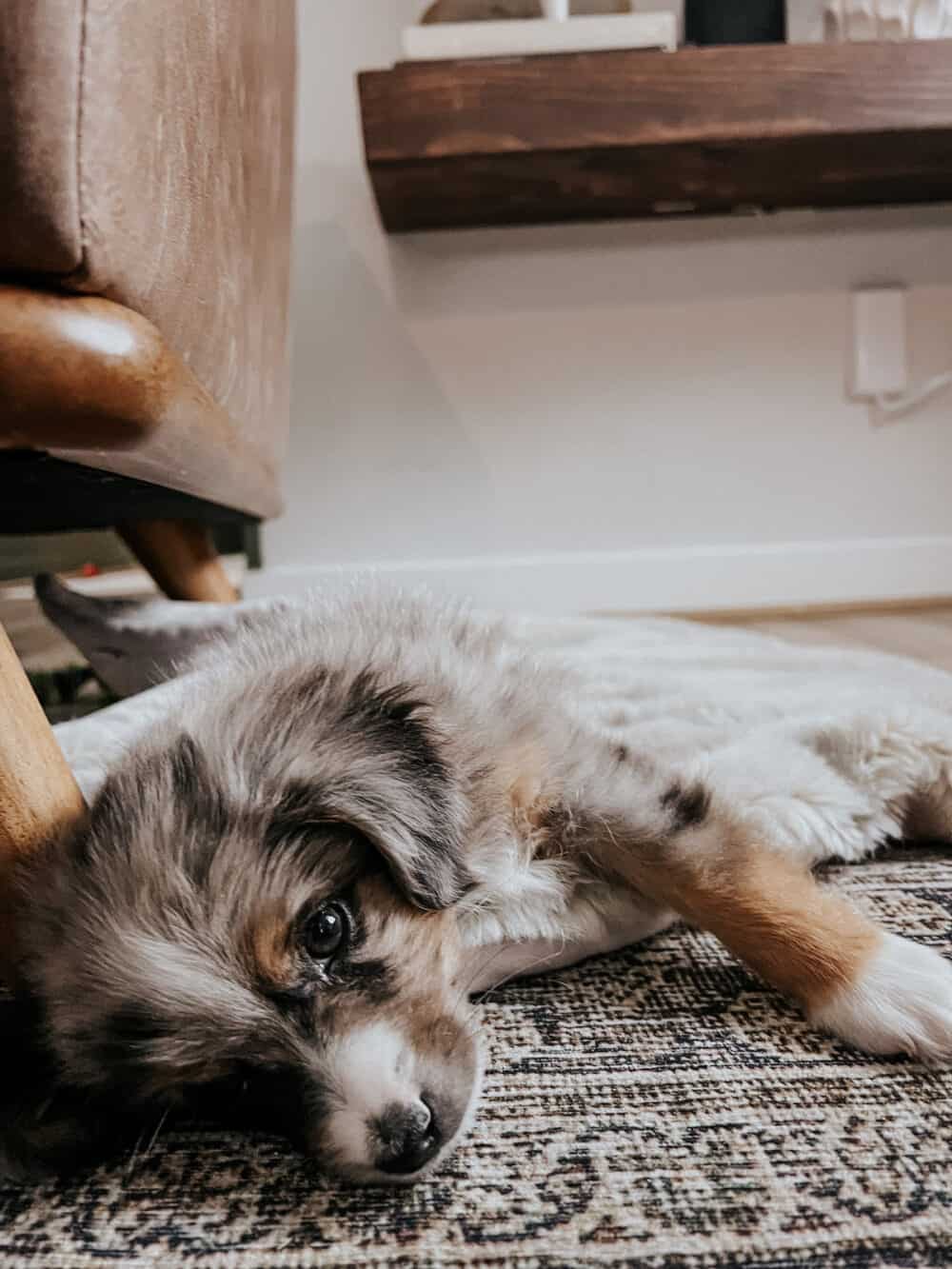 Our family has been deeply feeling the loss of our beloved Doberman, Hadley. And, our house has had a large void in it since we said goodbye to her. The boys began asking about a new friend for Potter almost immediately because they could see how sad he was. Corey and I had been casually talking and planning for a new puppy for a year, ever since we got the news that Hadley wouldn't be with us for much longer.
So, it's no real surprise that when I texted Corey a picture of this cute little guy and he gave me that look, I knew we were in trouble.
We picked him up Monday evening, and he's been adjusting to his new family. When my mom called after our first night to check in on how he did, I told her, "He's a little overwhelmed. We're a lot."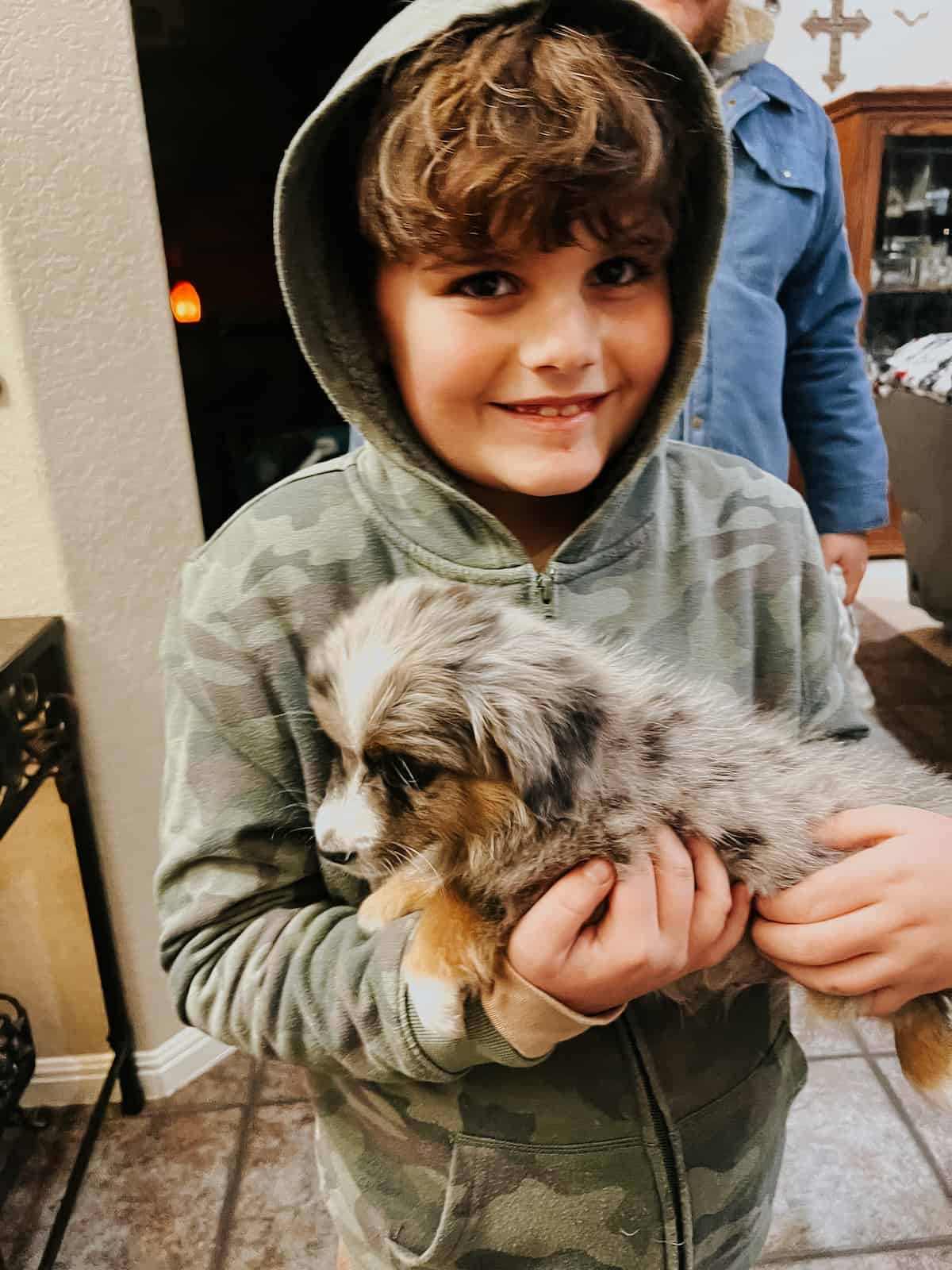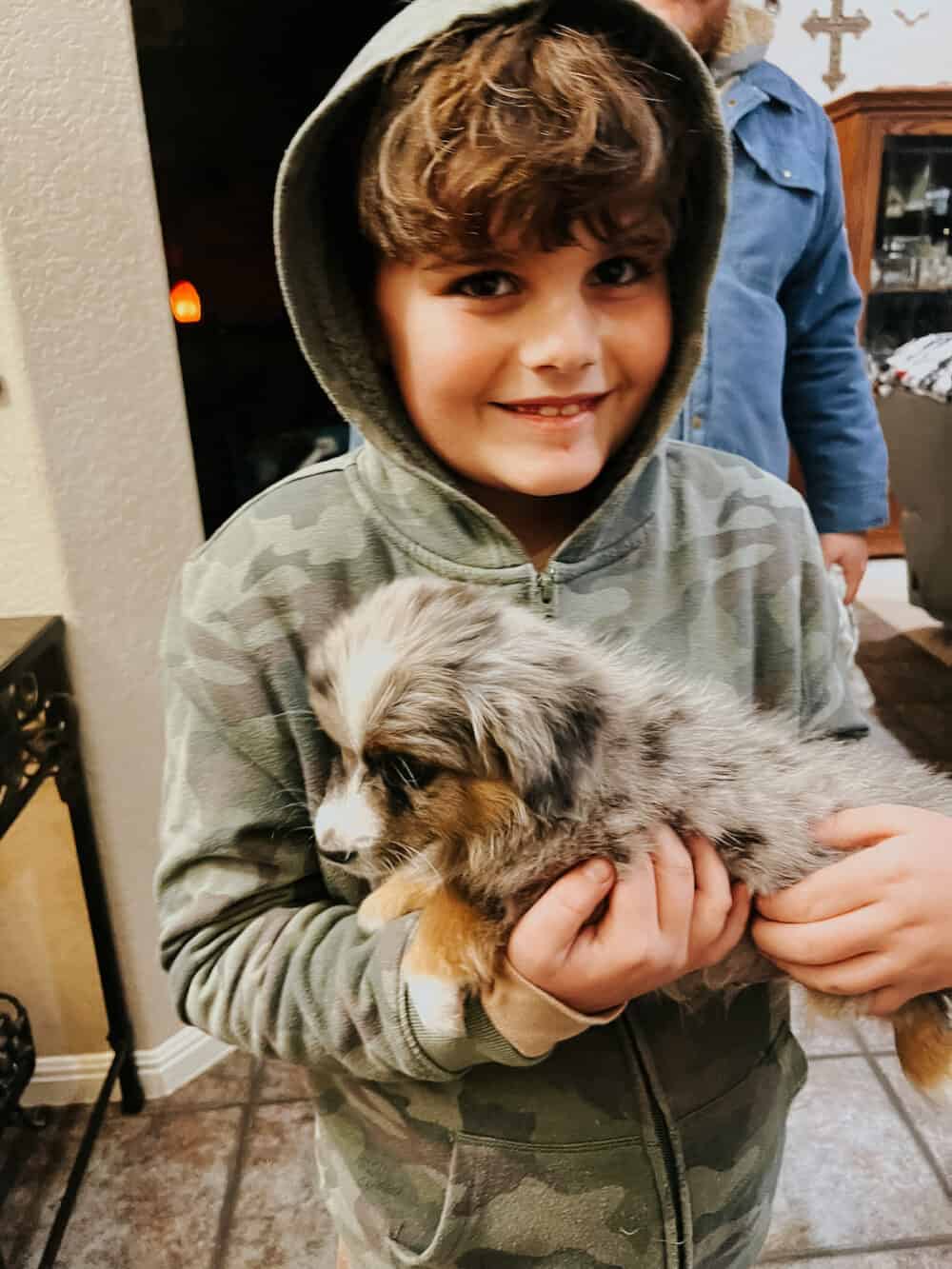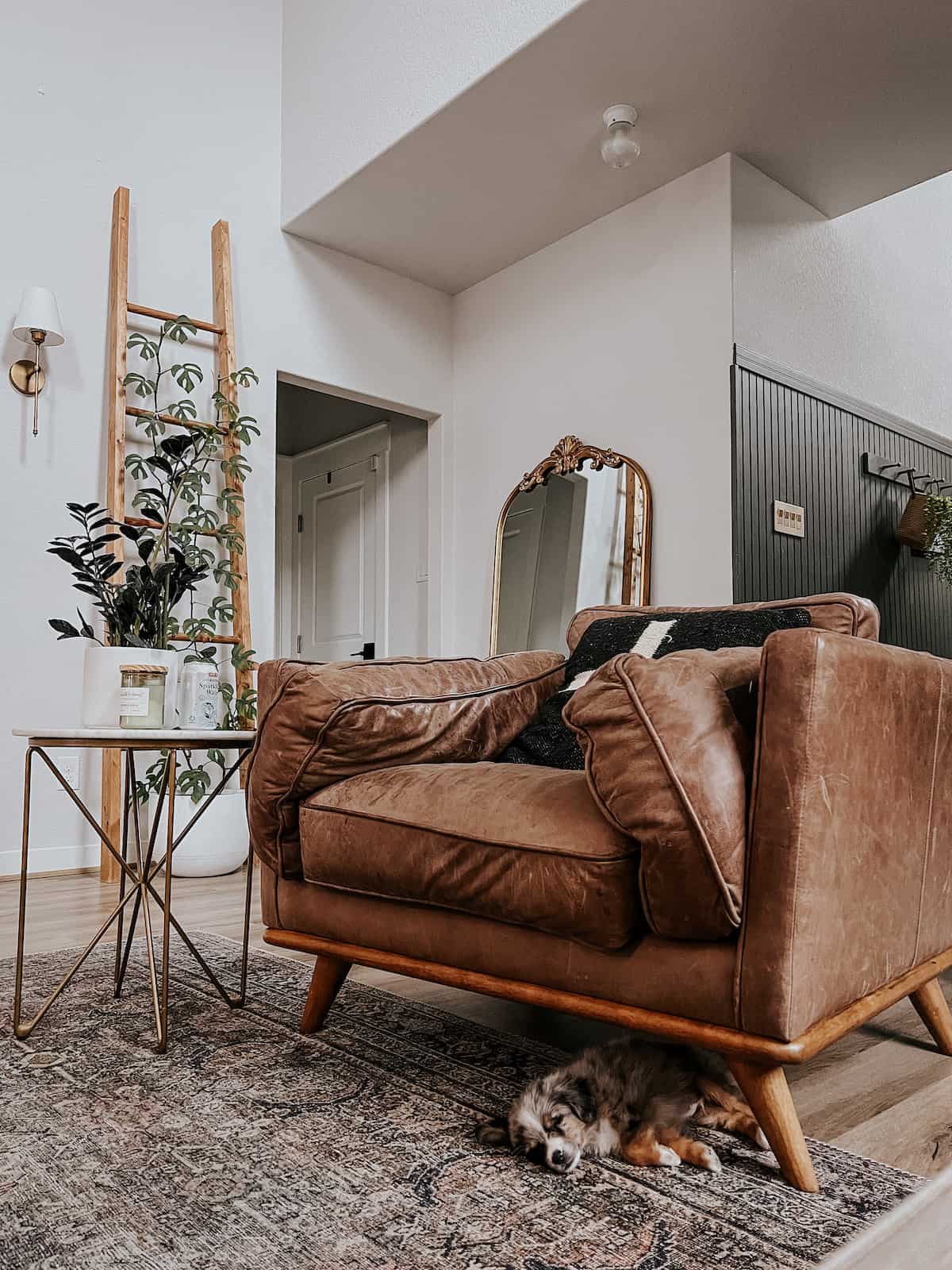 Granger is a two-month-old Miniature Australian Shepherd. We didn't pick this breed specifically, we just saw his photo and knew he was the one. He took a bit of time for him to warm up and get comfortable, but he's getting there. He's been playing with Potter a little bit, following the kids around all the time, and giving us snuggles when things are quiet.
We can already tell he's going to fit right into our family. He's a little feisty, a lot snuggly, and he's picked up on things like his name and sleeping in his kennel very quickly.
The kids could not possibly be more in love with him. Grant keeps double checking to make sure we get to keep him forever and ever and Jackson loses his mind with excitement every time he sees Granger do something new. Potter is beyond obsessed with him, and can't wait until the day he's comfortable enough to really play.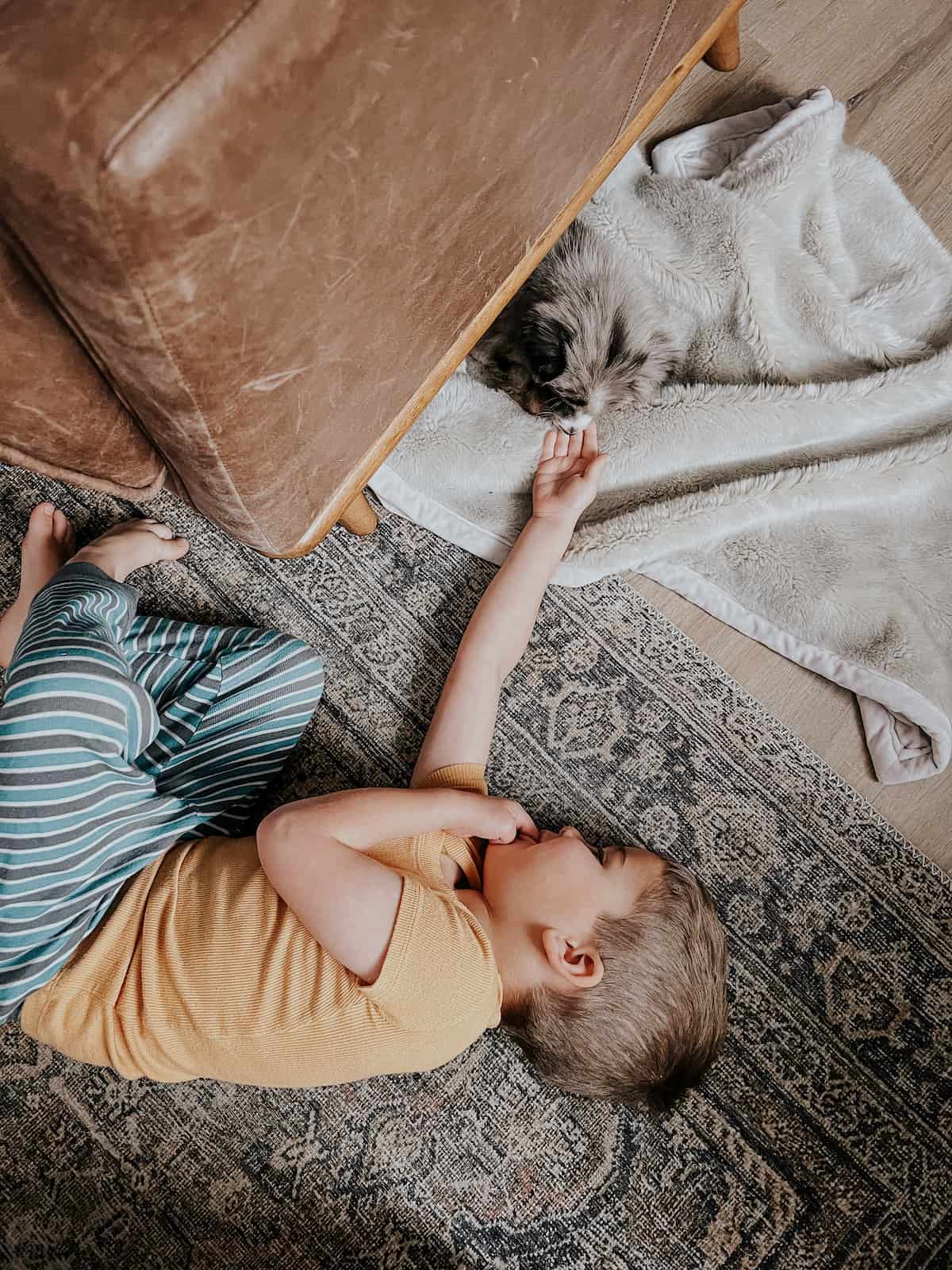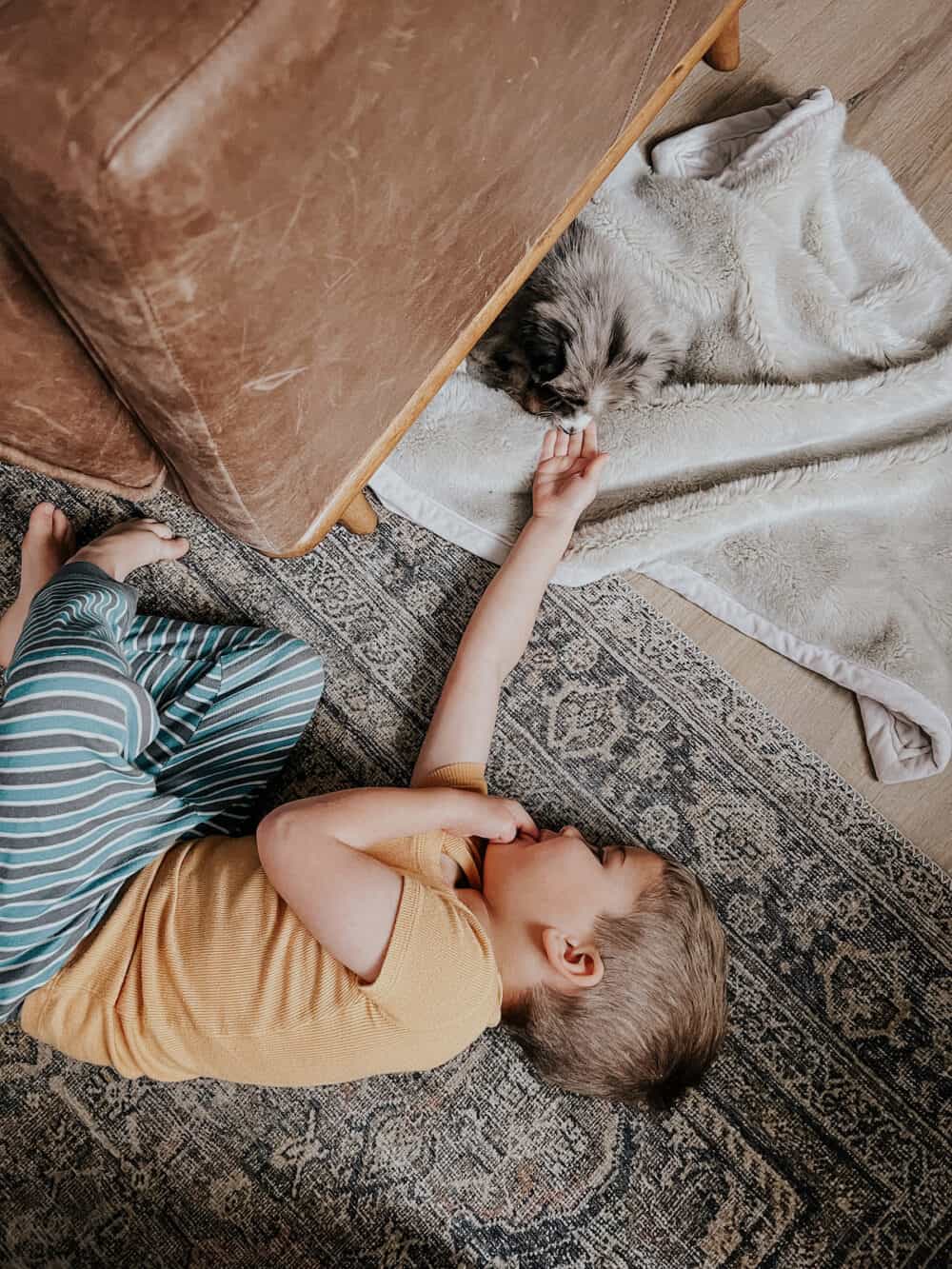 Nothing will ever fully fill the void in our house and our hearts that Hadley left. But, Granger is certainly doing a good job of distracting us and bringing a little more joy and playfulness to our house.
Plus, let's be honest. Hadley would have loved the idea of another dog to keep Potter and the kids busy so she didn't have to.