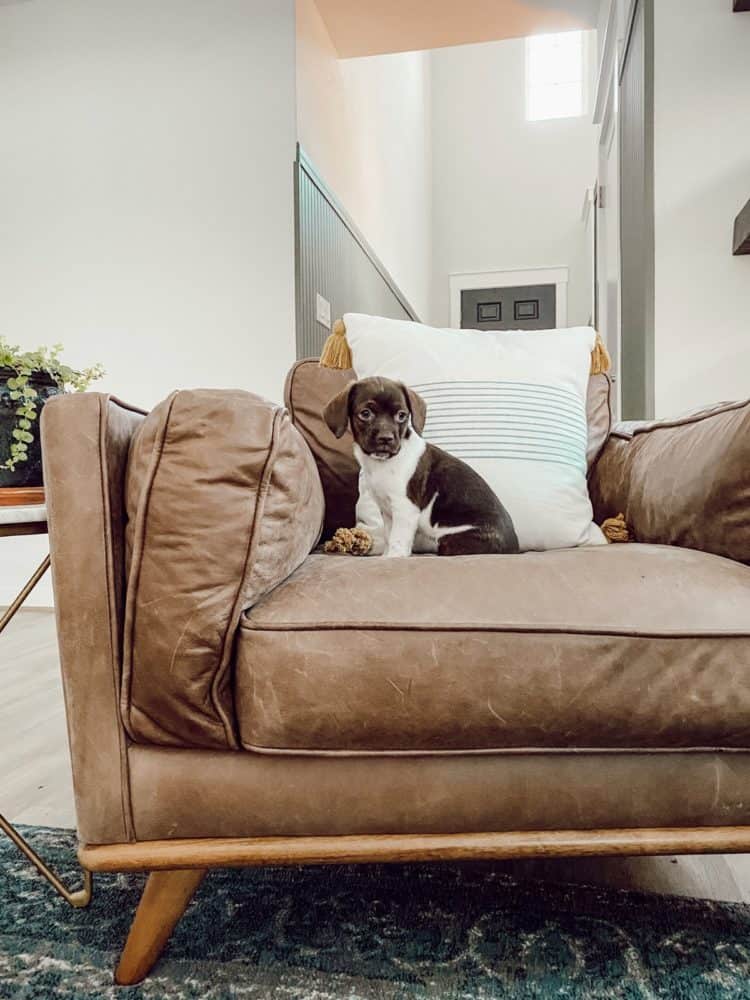 This weekend, we did something a little unexpected (as in, we didn't even expect it).
We got a puppy!
If you've been around for a while, you may remember that almost exactly a year ago, our beloved Cocker Spaniel/Chihuahua mix, Cullen, passed away. He was 11 years old and had essentially grown up alongside Corey and I – we got him during Corey's freshman year of college!
We all miss him dearly, and Jackson has been asking for a new dog for months now. Corey and I didn't think we wanted to get a new dog, but as both boys have gotten older and Grant has gotten progressively more and more obsessed with dogs, the longing for a new puppy started to build up in all of us.
I had been casually looking for puppies for a few weeks now, but Corey was pretty adamantly against it.
That is, until he saw Potter.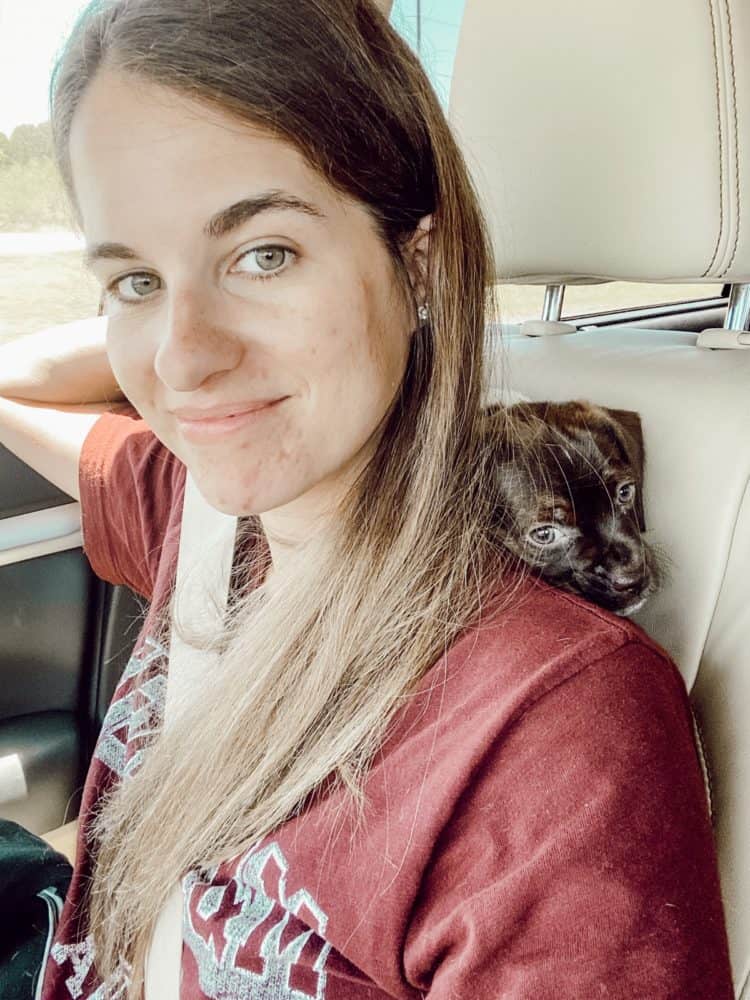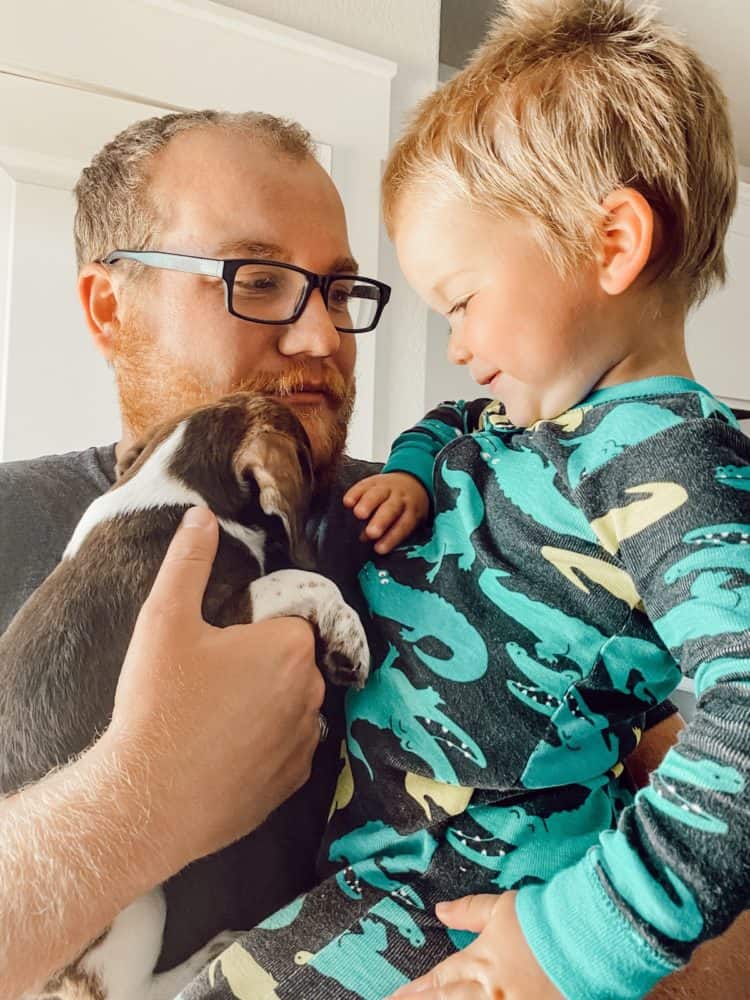 He's also a Cocker Spaniel/Chihuahua mix (it was meant to be!), and he just turned 8 weeks old over the weekend.
We saw Potter's picture on Craigslist for the first time on Friday night right before we went to bed (when I was browsing for puppies, of course), and I shot off an email to get more details. I had emailed about several different puppies already and each time learned that the posting was from a breeder, which we didn't want. On Saturday morning when I saw the reply and realized that Potter was just a regular ol' non-AKC certified puppy (his mom is a family pet who got pregnant, and the family knew who the dad was), I was thrilled. I showed Corey, and within about two hours we had decided we wanted to go for it. I called my mom to come watch the boys while we made the drive, and by that afternoon we had a new family member!
Jackson thinks he's adorable, and is really antsy for him to get comfortable enough with us to play and wrestle. It took Jack a day or so to get to a point where he really wanted to snuggle and hold him, but now he loves to cuddle up next to Potter on the couch or have the puppy give him kisses. Our first night with Potter, Jackson asked if we could do our bedtime story down in the living room so Potter could learn what a book is and how our bedtime routine works…and my heart absolutely melted.
Side note: Speaking of bedtime stories, I'm betting you can guess what book we're reading based on the puppy's name. Jackson and I have been working our way through the illustrated Harry Potter books since the beginning of the year, and we're about midway through book 4 right now. It's his absolute favorite, so we knew we had to pull the puppy's name from that!
Side side note: Did you know what we have named all of our dogs based on characters from book series?
Cullen was (clearly) named after the Cullen family in Twilight. The last book was released just a few months before we got him, and I was hooked.
Ranger (who ran away in 2015), was named after my favorite character in Janet Evanovitch's Stephanie Plum books (which I read all the way up to about book 19, but haven't read in years).
Hadley is based on a (very minor) character from The Southern Vampire Mysteries (also known as the books that True Blood was based on).
And now we've got Potter, from everyone's favorite magical book series.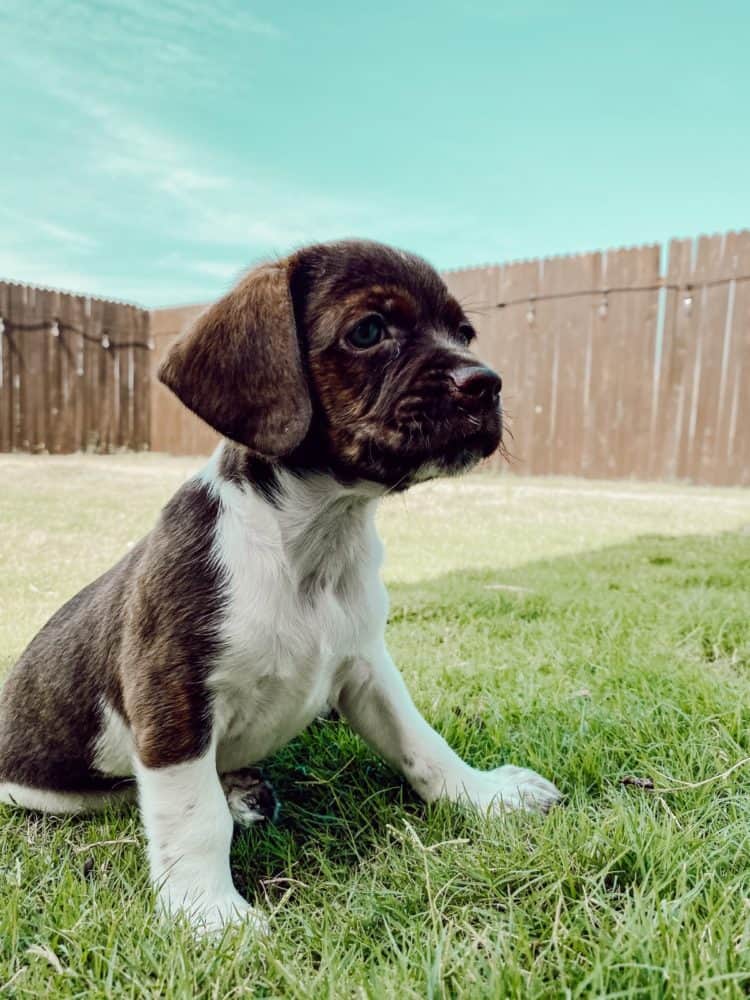 Grant is, as predicted, 100% obsessed with Potter and I can already tell these two are going to be thick as thieves. He always wants to be right next to him, snuggling him, or having him sit in his lap. Once Potter got used to Grant's strange noises and high levels of energy, he really seems to like being near the human that's closest to his size. Grant is finally starting to fully grasp that Potter actually lives with us now and isn't going anywhere, and he couldn't possibly be more excited about it.
Hadley is pretty indifferent to Potter so far (which we 100% expected). She's a bit of a loner, so she's steered mostly clear of him, except for a few times when she's checked him out while they're outside. We're hoping that over time she warms up to him and maybe decides he's a good playmate, but we're also fully aware that she's a really particular dog and they may always just coexist. And that's okay!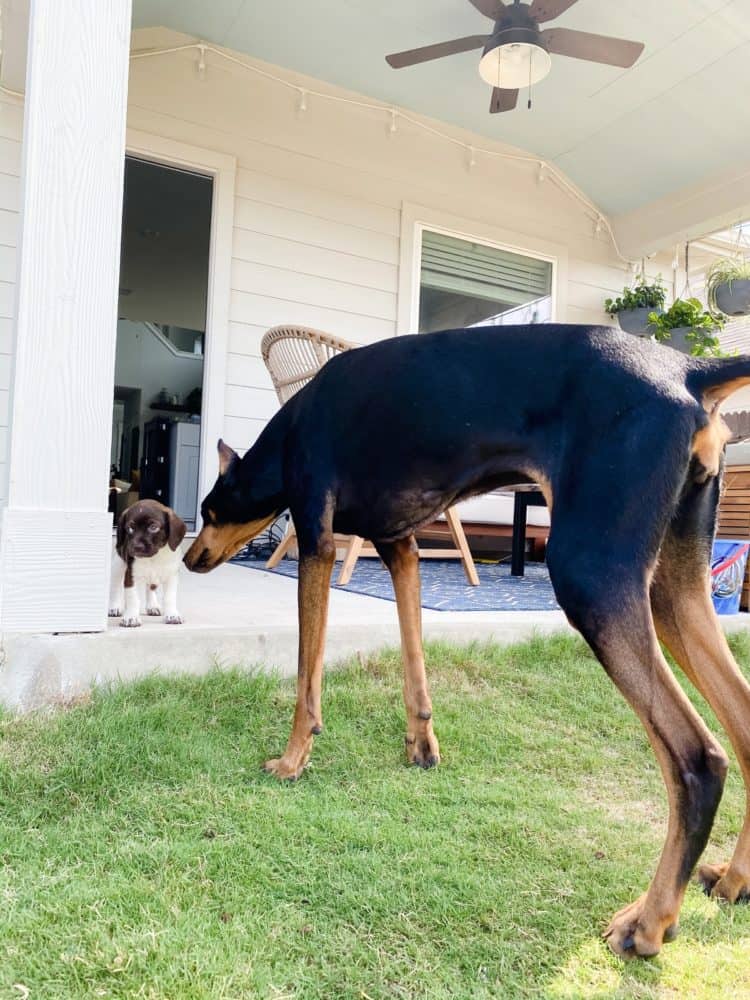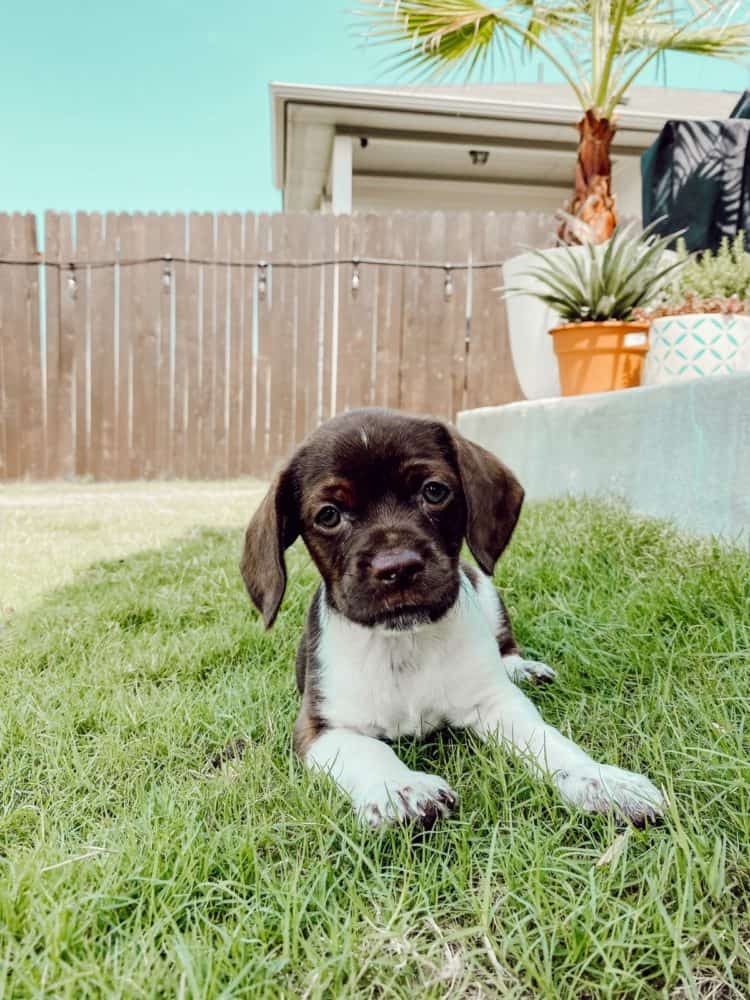 Potter is incredibly snuggly, very patient and sweet, and really quick to pick up on new routines and commands. He's already got a pretty good grasp on his name, he sleeps pretty well at night, and we haven't had any potty accidents (yet).
We're so excited to have him join our family, and things definitely feel a little more whole again. There will always be a Cullen-shaped hole in our hearts, but having another mutt who just happens to be the same type of mutt as him feels really special.
Send all of your best puppy-sleeping-through-the-night vibes our way – my body has already forgotten how to function waking up multiple times a night, and I'm worn out.
But man, he sure is worth it.