Well friends, it's over. The best holiday of the year has come and gone and I, for one, had an absolutely fantastic time.
I have tons to share in the next couple of weeks (I may or may not have asked for almost exclusively home project-related items for Christmas!) and I can't wait to get going on that. But first I have to share some photos from our first Christmas together, and our first Christmas in our new home. Please excuse the fact that the majority of these are Instagram photos – it's much easier than busting out our giant camera every time I want to snap a photo.
In the last few days before Christmas, we spent a ton of time soaking up the holiday experience. We cuddled by the fireplace, went looking at Christmas lights, and did a ton of Christmas cookie baking.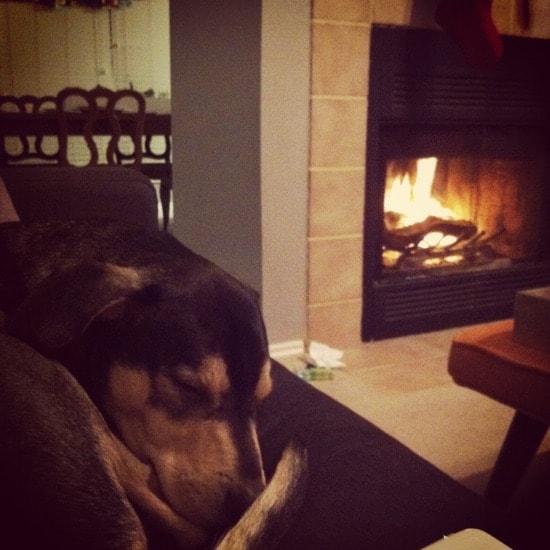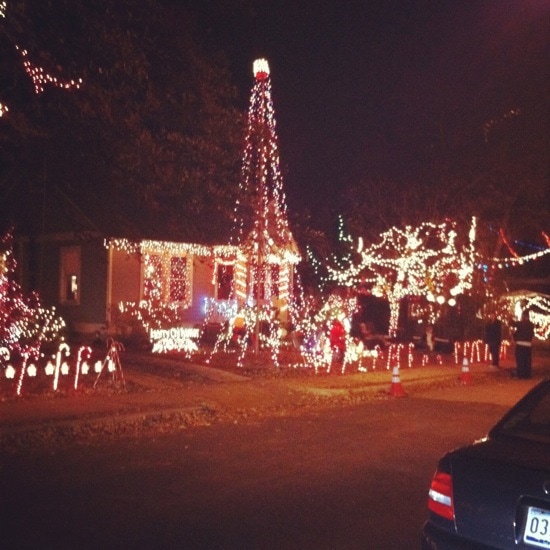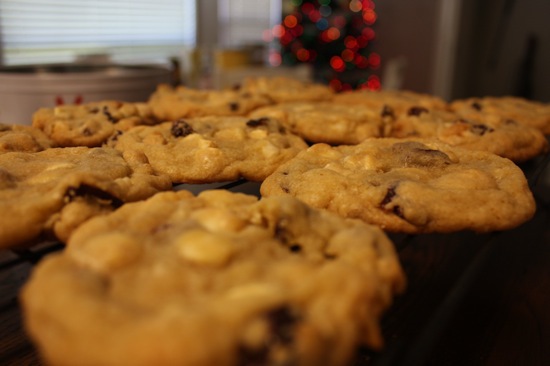 And this weekend, we spent a ton of time with family. We ate (way) too much, played games, watched Christmas movies, and just generally had a wonderful time.
Since this is a home decor blog I, of course, have to share some photos of my grandmother's home all gussied up for the holidays. Her Christmas decor has been pretty much exactly the same for as long as I can remember and I wouldn't have it any other way. It's comfortable and familiar and makes me oh-so happy.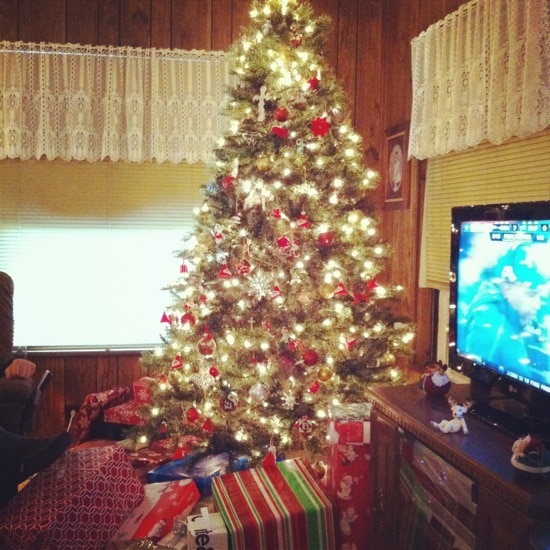 The one thing that has continued to change over the years is our wall of stockings. We have one for every person in the family and as us grandchildren get married and/or have kids, new stockings must be added. We've grown from one small area to covering an entire wall and a half – and we're very quickly running out of room!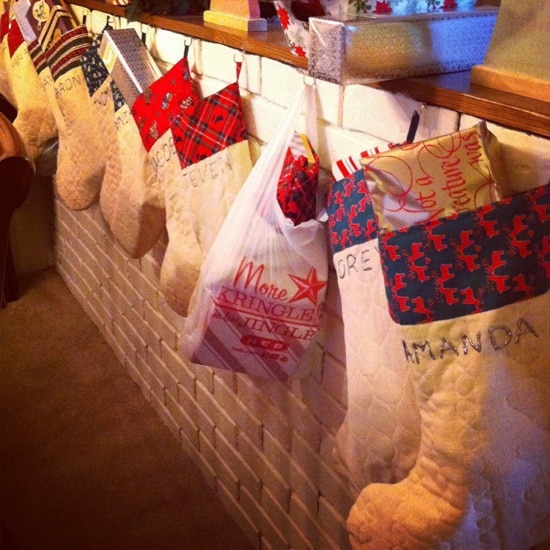 This is just one section of stockings – there are more behind me. And one of them is in a grocery bag because it broke!
My favorite part of Christmas at my grandmother's house, however, has to be the food. The photo below consists of nothing but Christmas cookies and other various desserts. And it's not even all of the desserts – there were four pies and Oreo truffles in the refrigerator!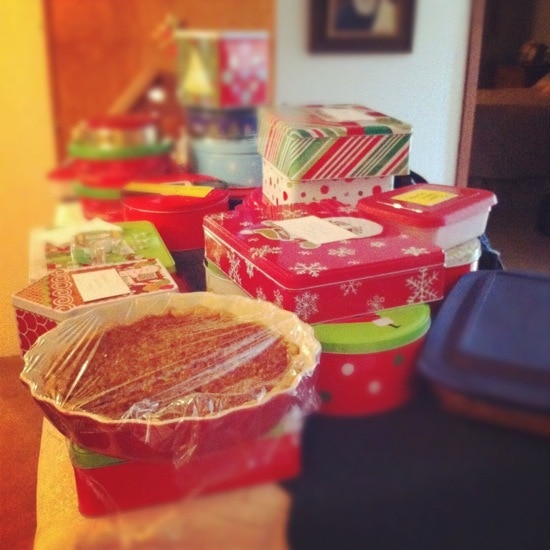 But we eat more than just cookies (I promise)! On Christmas Eve we have a potluck with a ton of random snack foods. It just might be my favorite meal of the year.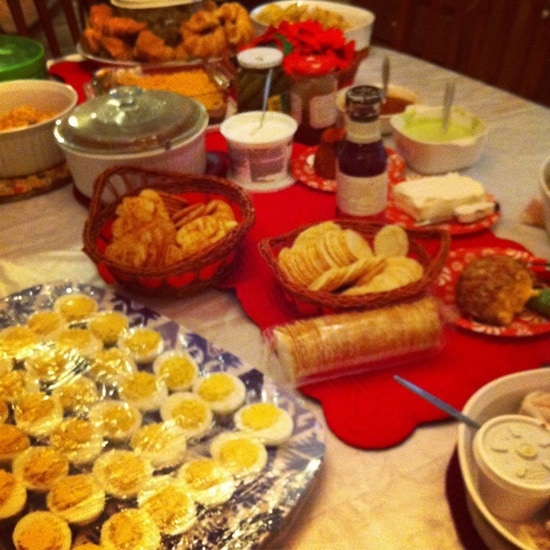 After stuffing ourselves silly, we played games, chatted, read the Christmas story, sang some carols, and opened presents.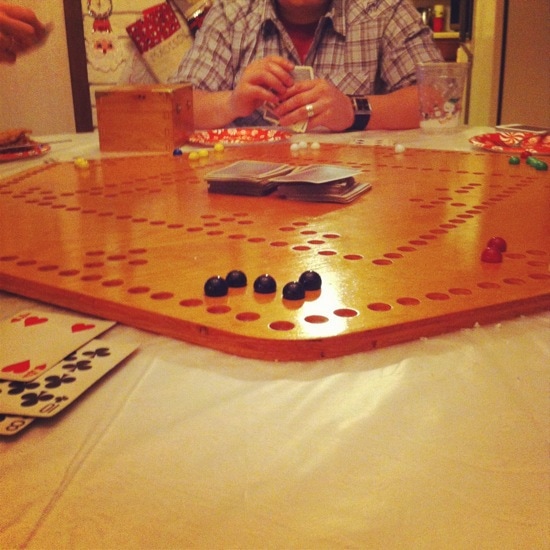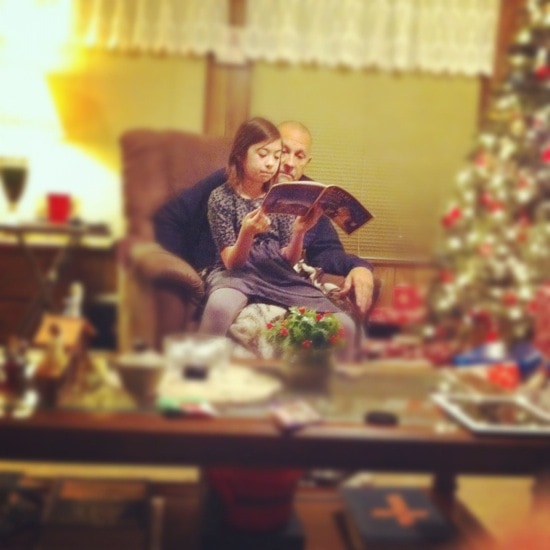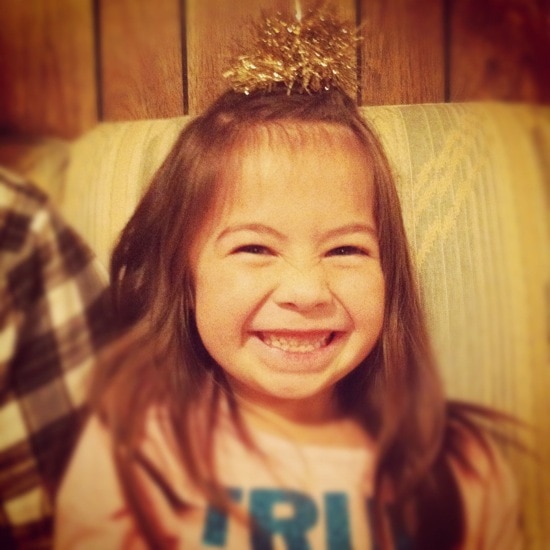 It was a wonderful Christmas and I don't think that Corey and I could have had a better first Christmas as a family. We started some wonderful traditions that we can't wait to continue (like our activity advent calendar!) and tried out some traditions that probably won't stick around (like sleeping under the Christmas tree). I'm sad it's over but I'd be lying if I said I wasn't at least kind of looking forward to putting away the decorations and getting my house back in order!
Oh, and since I can't resist sharing at least one of my Christmas gifts from my wonderful husband – check out my new (glittery) Toms!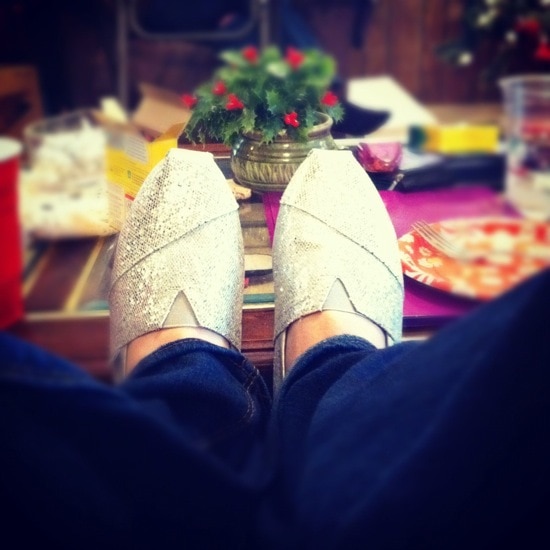 Love, love, love.
Tell me about your Christmas! Did you travel to spend time with family, or did you stay at home and let them come to you? Did you get anything fabulous, or start any new Christmas traditions? Or did you do what we did and try out some traditions that just didn't work?