Adding a Nightlight Outlet + Hallway Plans
You know how every once in a while, you stumble on a new product that's so simple and so small but it actually feels like it changes your life?! That's how I feel about our new nightlight outlet cover.
Yes, I said nightlight outlet. Have you heard of these things? It's an outlet cover that screws right onto your existing outlet and functions as a nightlight for your space. It senses when the room is dark and automatically turns on, giving an extra little glow to help you get around.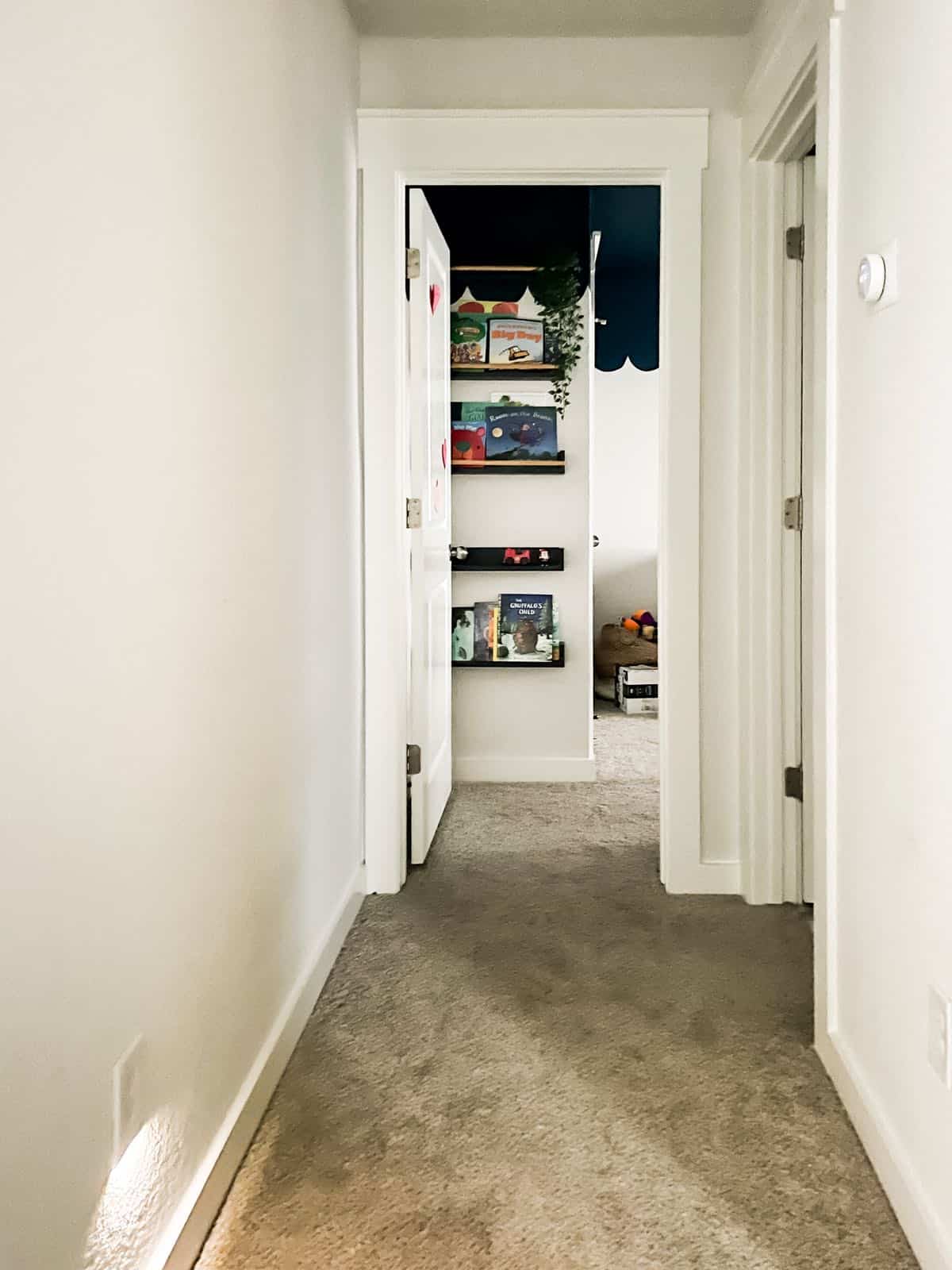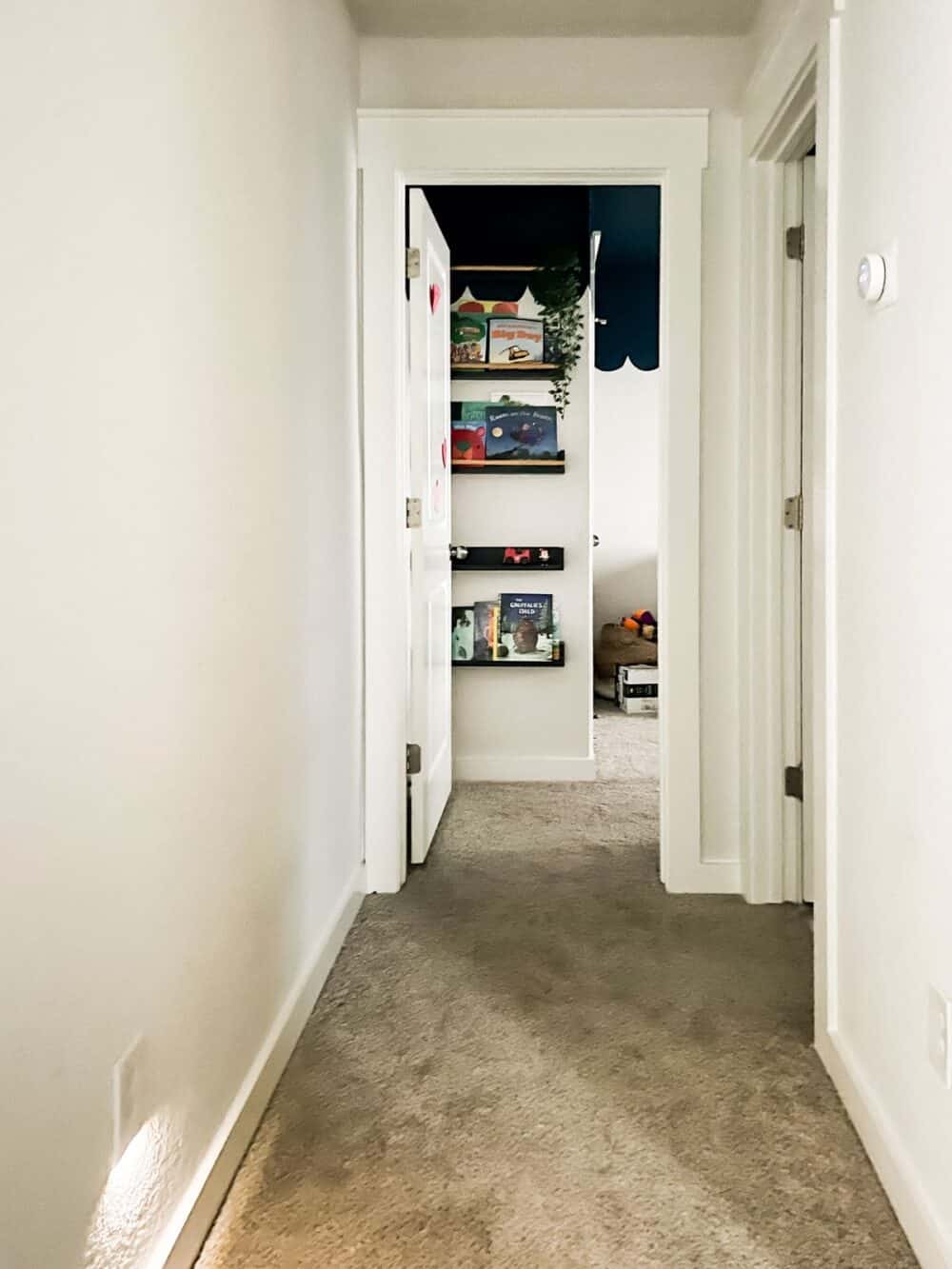 Y'all, this is such a game-changer. And it took me literally less than a minute to install. I'm excited enough about it that I'm dedicating a whole blog post to it, so you know it's gotta be a big deal!
what is a nightlight outlet?
This is simply an outlet cover that has a light built into it. The outlet has a sensor that can sense when the room is dark. It automatically turns the light on, casting a small light downward. It's not super bright, just enough to give you a little bit of guidance when you're walking.
There are lots of different versions of nightlight outlets. I went with the SnapPower Guidelight. I like that it looks like a normal outlet and the nightlight is very subtle. It was also the most highly rated option. Oh, and it works with just about any standard outlet!
How do you install it?
Installing the nightlight outlet cover took me less than a minute from start to finish. First, unscrew the old cover with a flathead screwdriver (or a butter knife, if you want). Then, put the new one on. There are two metal prongs on the back that slip around the plugs to draw power from your outlet. Fit it into place, and then attach it with the new screw.
That's it!
It's recommended to turn your power off before installing this, just to be on the safe side. In the interest of transparency, I'll tell you that I did not. And I'm fine. Do with that information what you will.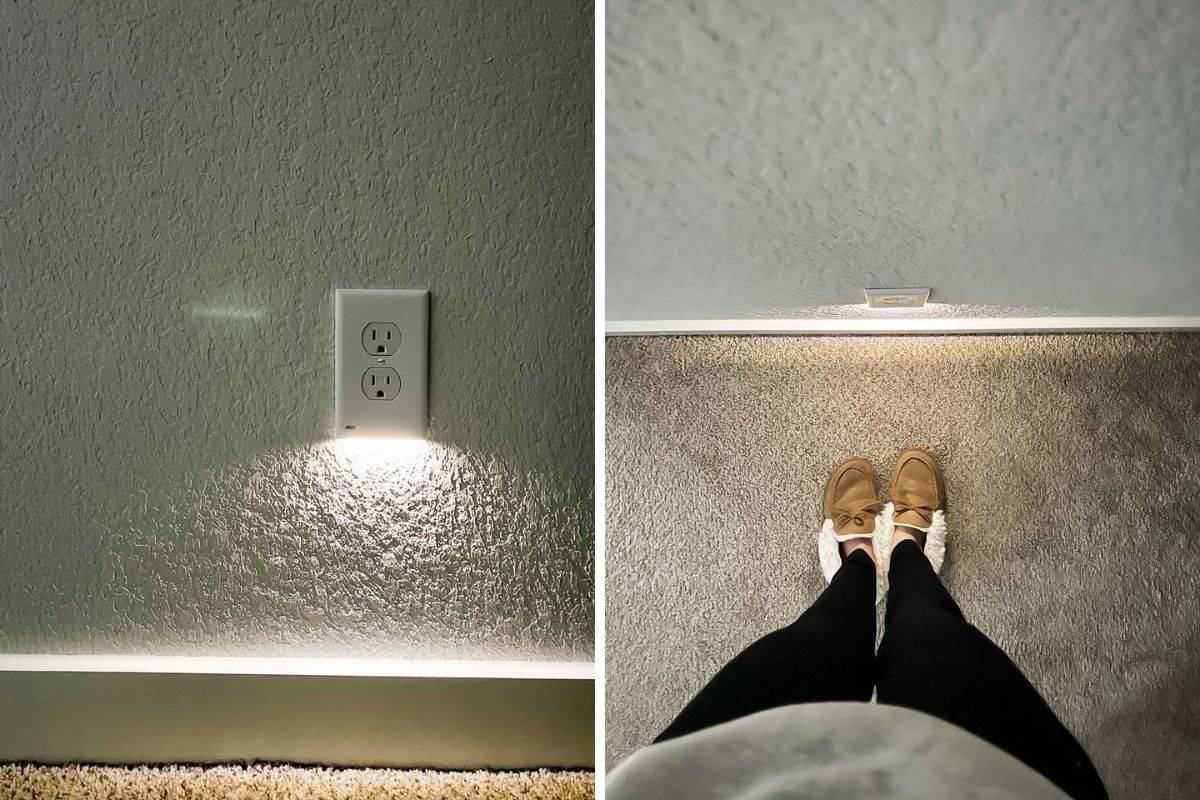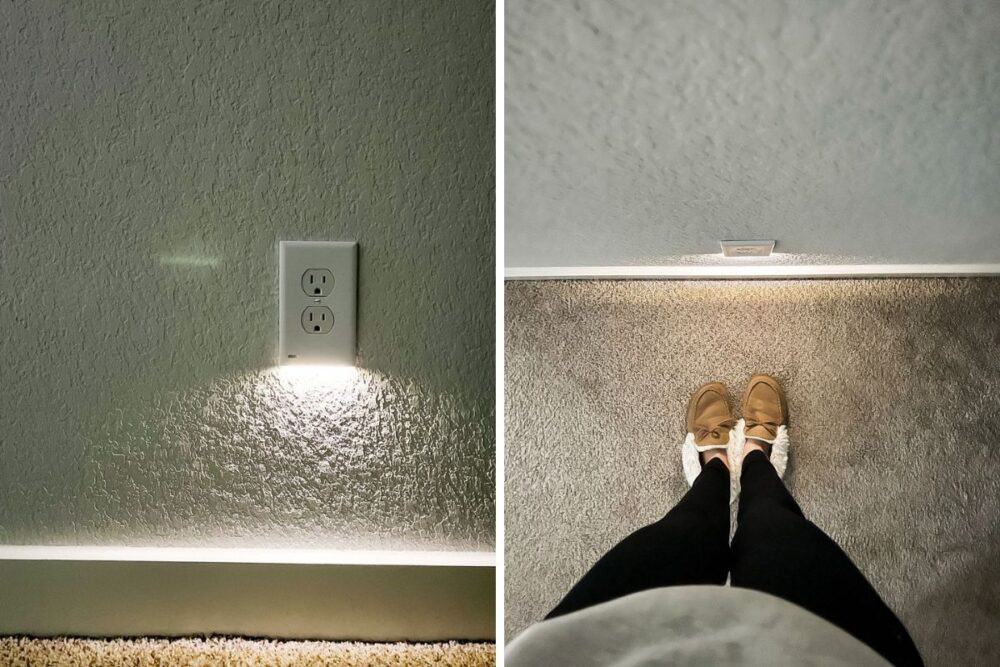 Because the hallway is so dark, our nightlight outlet will likely be lit up almost 24/7. The only light coming in is from the kids' rooms, so it's always dark. For now, at least. Eventually, I want to add a window or a sun tunnel to the bathroom, and that will bring a lot of extra light to this space.
But for now, it's dark.
And when the kids get up to go to the bathroom, or when I go up to check on them, it's so nice to have this simple little night light to give some ambient light instead of having to turn on the overhead lights!
Especially because you never know what toys or other tripping hazards are hanging out on the floors up here.
hallway plans
While I have your attention, let's also chat really quick about this hallway.
I'm not saying that I'm planning on doing anything to it this year but I'm also not not saying that.
You know?
If the mood strikes, we could end up with a whole makeover up here!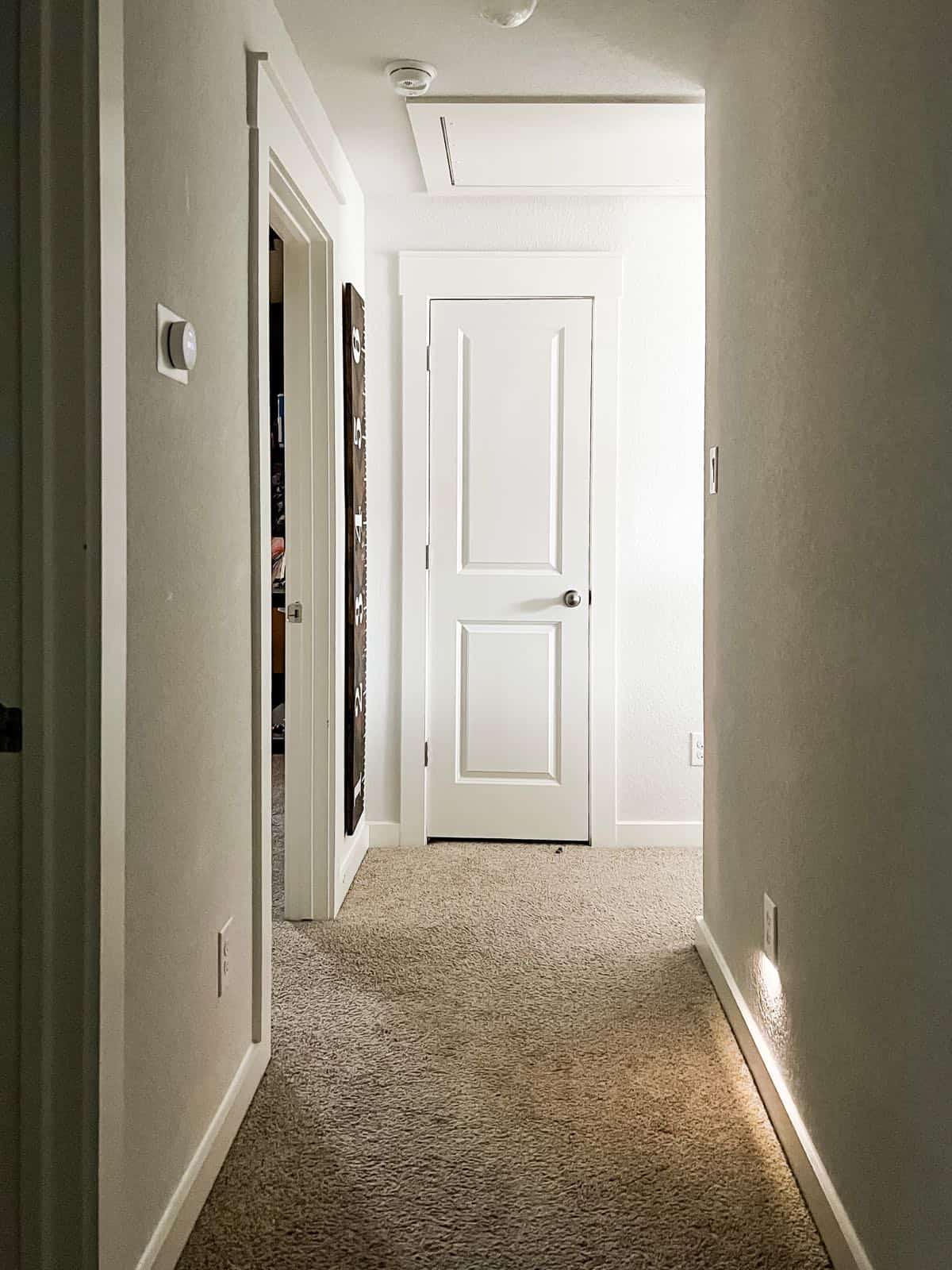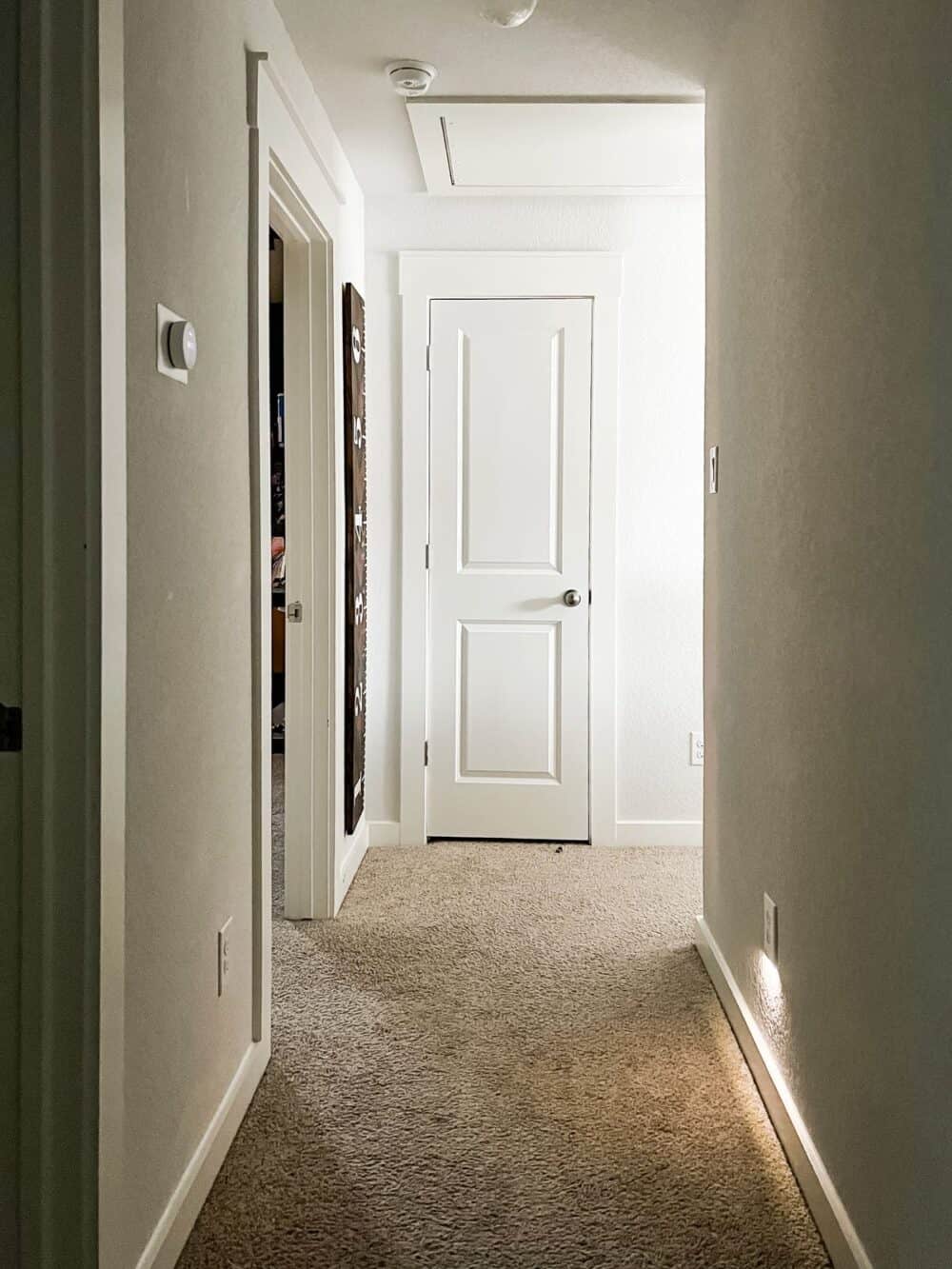 I've wanted to do something fun to this hallway since we moved in. I just haven't quite narrowed down exactly what I want. You see, it's small and dark, and there is a lot happening on the ceiling. So, while I feel like it would be fun to do a wall treatment or something, it's hard to know what will work best without overwhelming the space.
Also, this hallway is a bit tricky because it opens up into the upstairs landing, which is open to the entire house.
So, if you do something to the walls in the hallway, do you also have to take it out into the landing?
And then the staircase?
And then the entry?
Then the whole house?!
STOP THE MADNESS!
I'm kidding.
Kind of.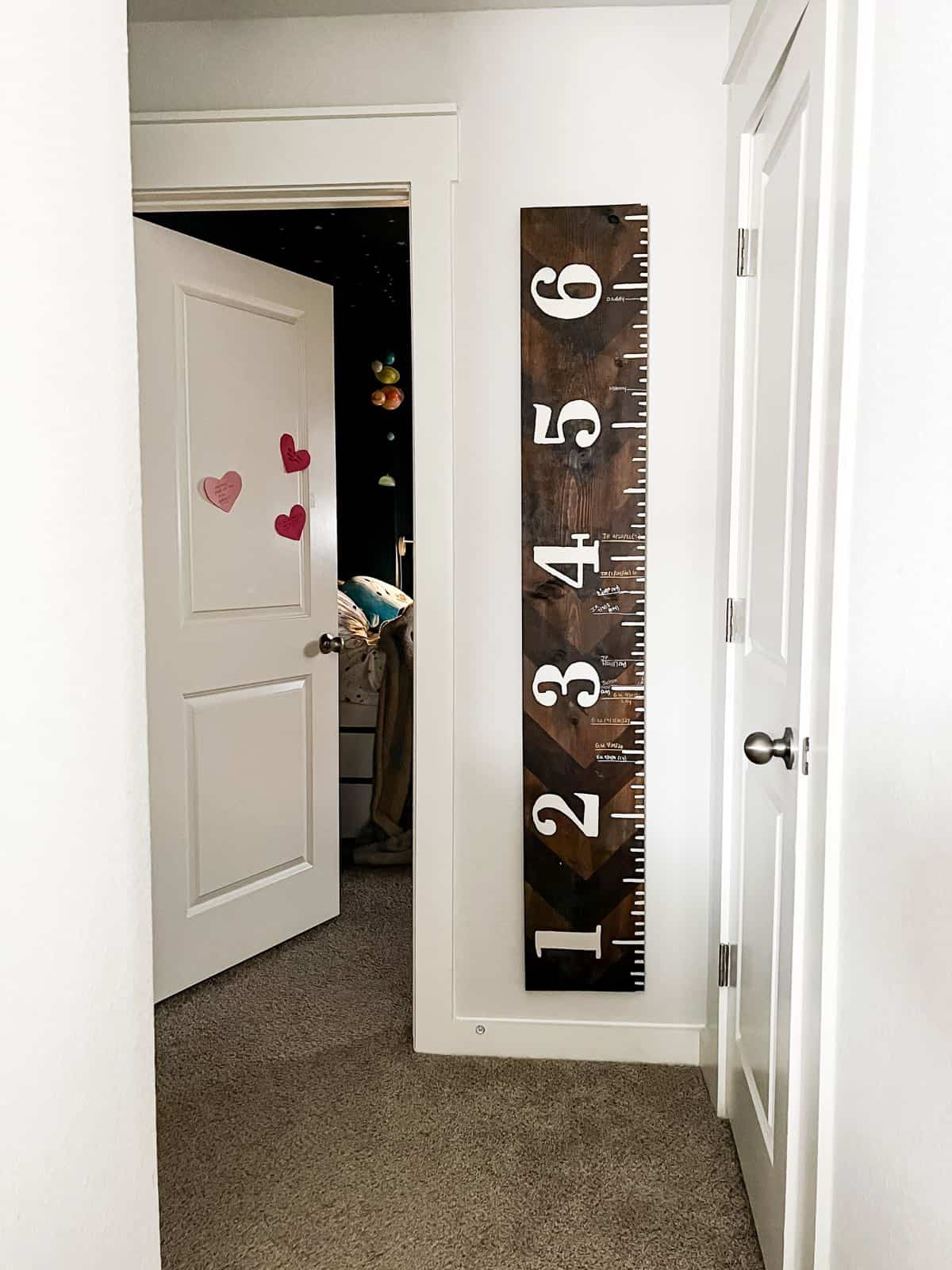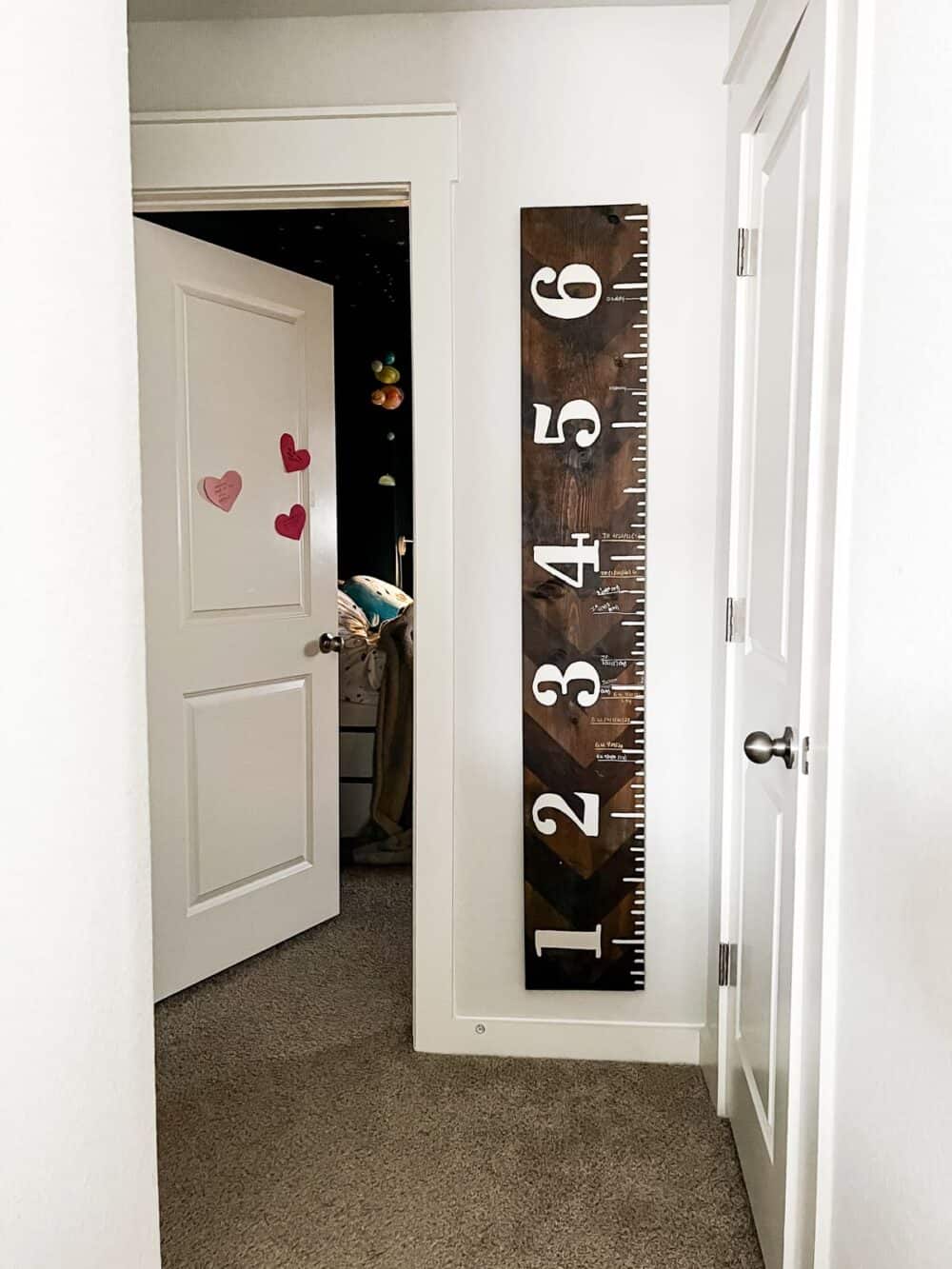 All of that to say – I want to do something fun up here but I haven't quite decided what. I think some sort of tone-on-tone trim treatment would be great. And maybe a gallery wall? Or wallpaper?
I'm still just spitballing at this point, but I share all of this to remind you that sometimes even when this sort of thing is your job, it can be so hard to know where to start. Taking the two minutes to purchase and install this little outlet cover sent me into a bit of a tailspin of ideas with this hallway, and that's how it tends to go. So, next thing we all know I might be elbows-deep in a hallway renovation.
We'll see, I guess!
In the meantime, click here to grab yourself a nightlight outlet. Or three. You won't regret it!