I may have mentioned once or twice (or a million times) that I'm a bit obsessed with Christmas. I love the cold weather, I love decorating my house, I love wrapping presents, and I love pretty much every other little thing that comes along with the season.
So, today I thought I'd share some of the decorations we have around our house. We don't have a ton of Christmas decor, so we aren't nearly as decked out as I'd like to be, but I think we did okay for our first year in the new house!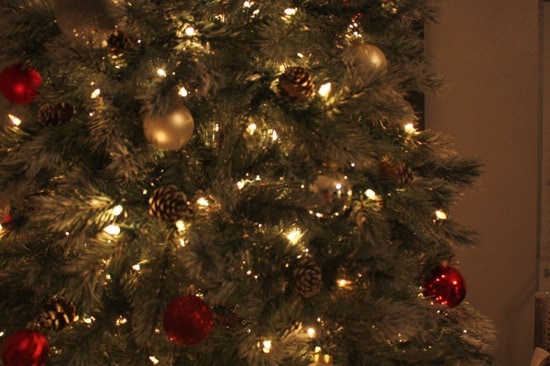 Probably my favorite part of the decorating process was putting up the tree. We did a ton of research and looking around before choosing our tree, and we're so in love with the one we chose. Cullen's a pretty big fan too.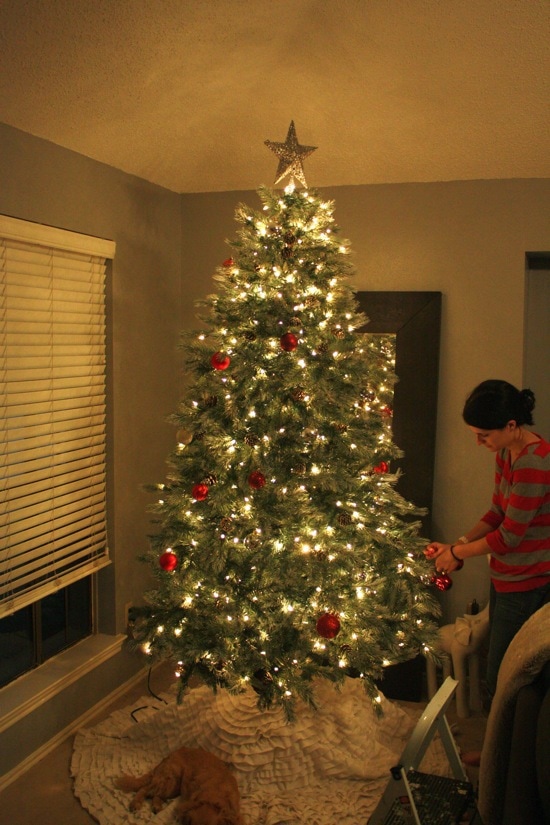 Need a close-up?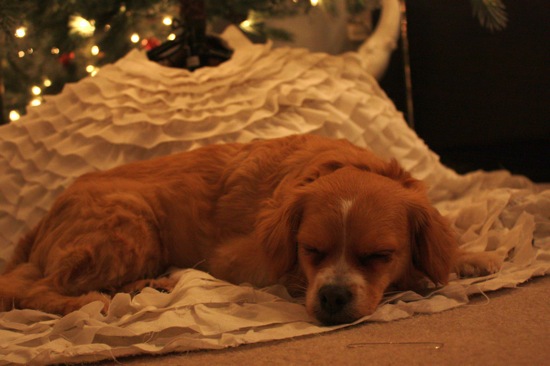 Adorable.
When we first got our tree, we weren't thrilled with the height on it – our ceilings are about 9 feet tall where we have the tree, but we couldn't find an 8 foot tree we loved, so ours is 7 feet. Luckily, my husband is pretty damn handy, and he built us a stand to make our tree a bit taller.
Before: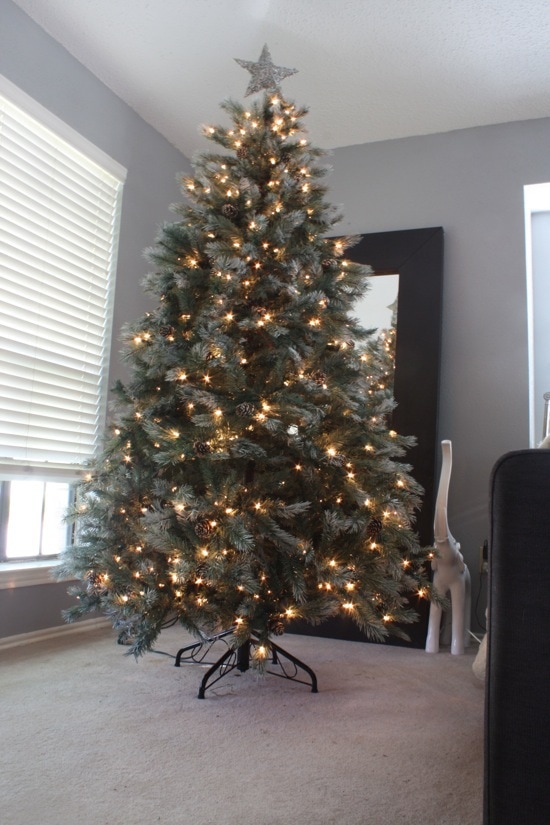 And after: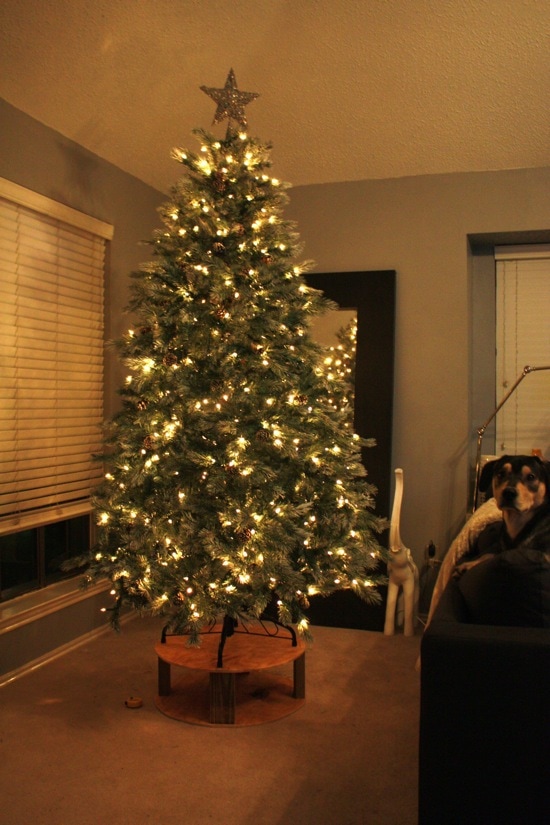 With the skirt in place, you can't even tell that there's anything there – plus, it gives us some extra room for presents! It makes the tree fill out the room much better, and it adds some much needed height.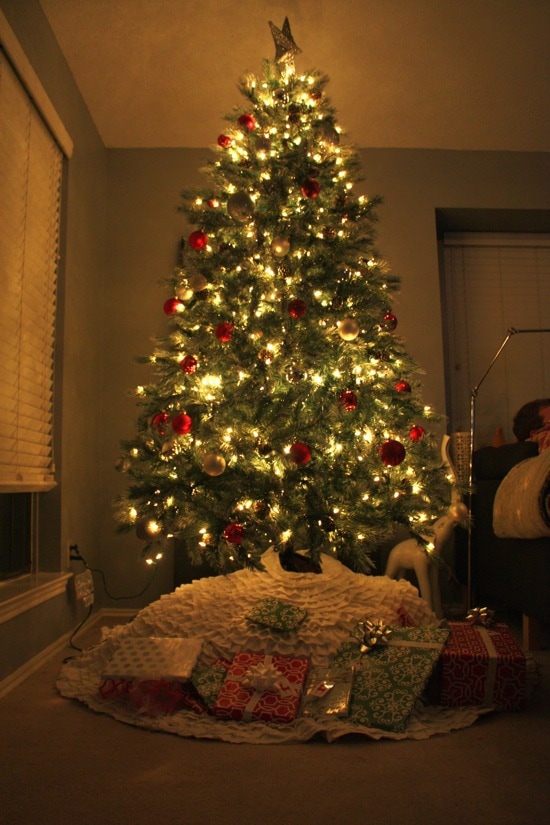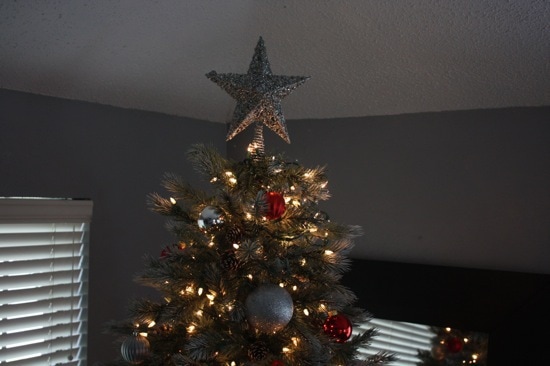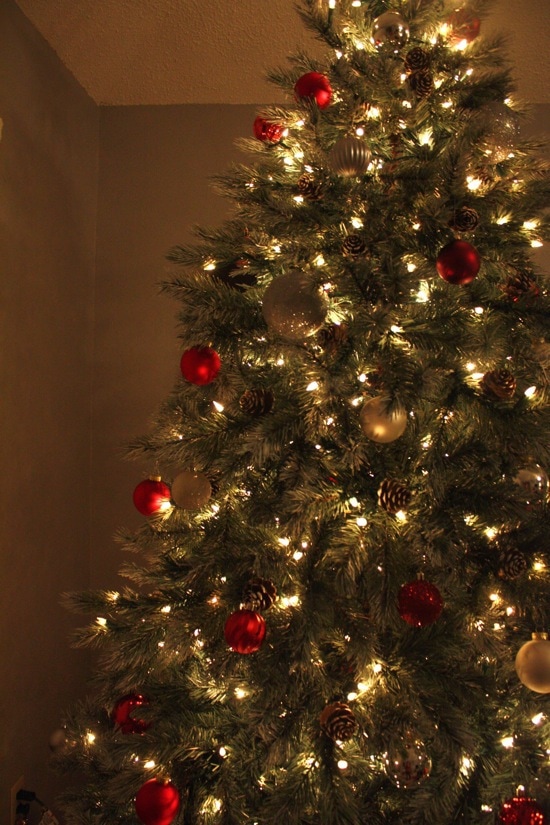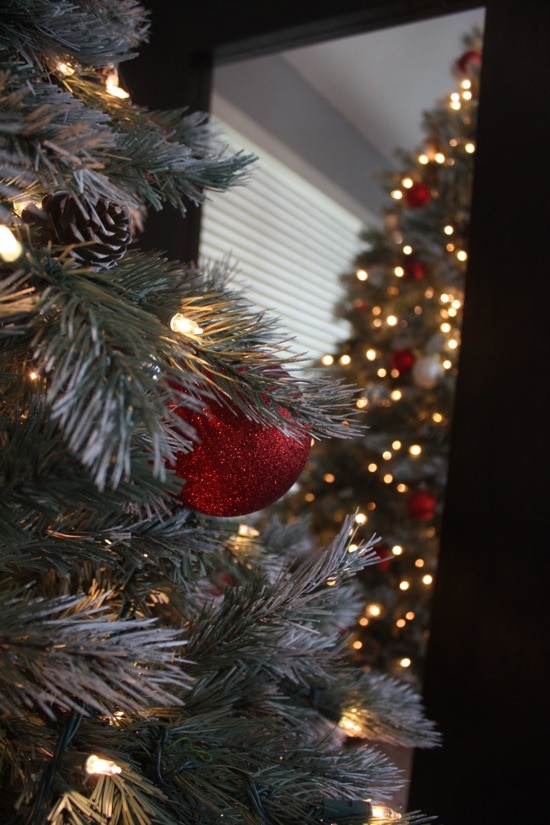 Corey was originally kind of unsure about putting our tree in front of the giant mirror, but we both agree now that it was a perfect decision. The mirror reflects the lights and makes the whole tree seem to sparkle just a little bit brighter.
For the first couple of weeks that we had the tree up, it was a bit sad looking without any presents underneath it. But now that we've almost finished our Christmas shopping, it's finally filling out a bit – and I'm having a blast making all of the presents pretty, too!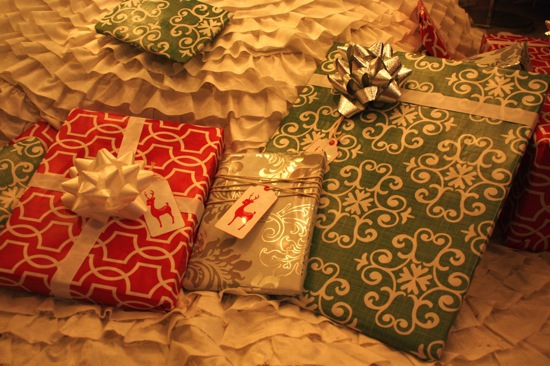 Our tree is the largest source of Christmas cheer in our home (isn't it that way in all homes, though?) – beyond the tree we just have our switched up gallery wall, and our stockings on the mantle.
It seems like a little thing, but it's so exciting to me to actually have a mantle to put stockings on. I grew up hanging our stockings in a random spot on the wall, so it is really nice to have a designated spot that's meant for a little collection of stockings.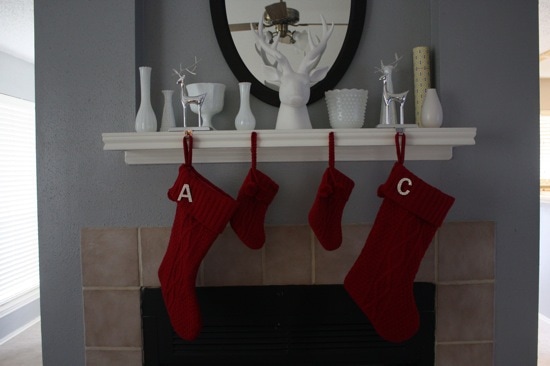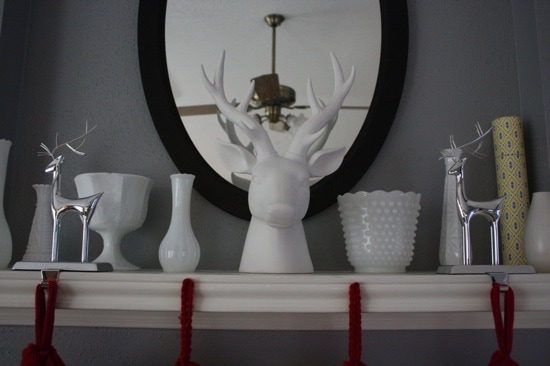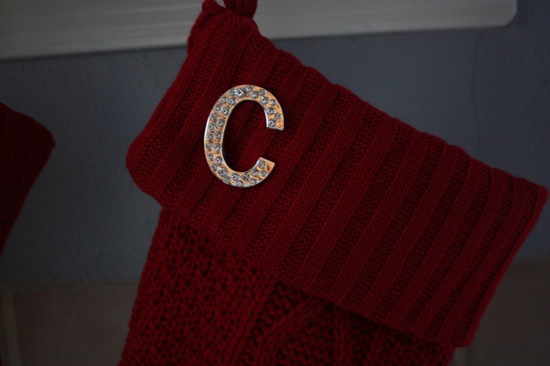 Oh, and we also couldn't resist getting a nice, winter-y new throw when we were perusing Target a few weeks ago.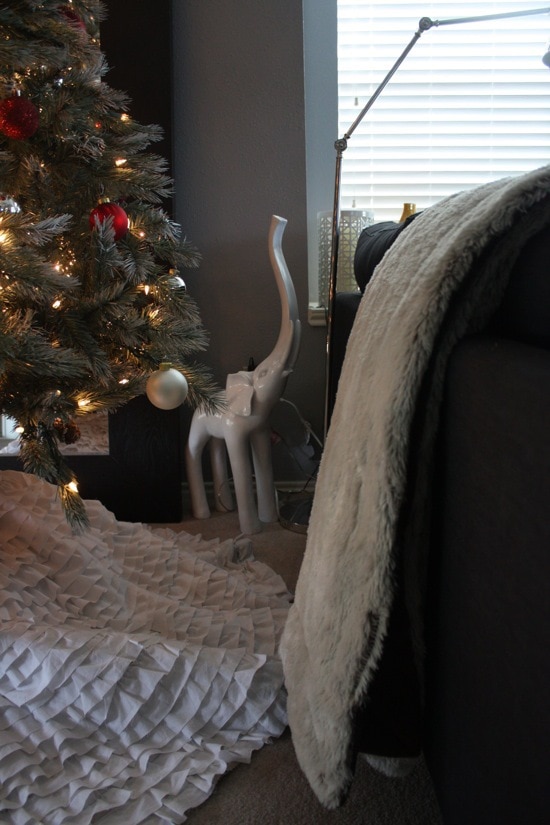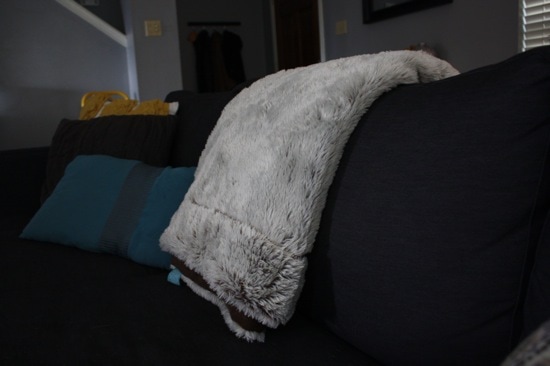 Cullen loves it too – every time one of us pulls it off the side of the couch, we can barely get it over our lap before he rushes over to curl up on top of it.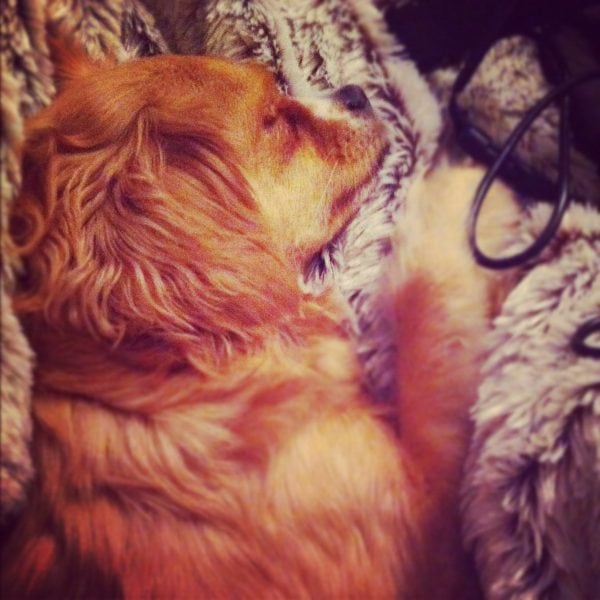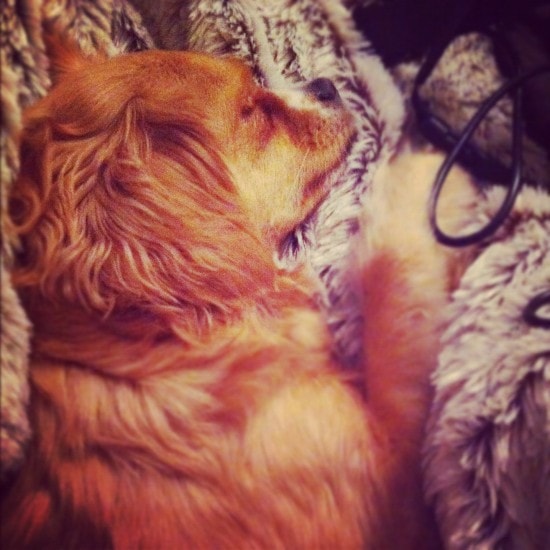 I think we can all say we're glad we got the blanket.
All that's left for us to finish decorating is to put up our outdoor lights – hopefully we'll get around to that sometime this week! We have big plans for the giant tree in our front yard, and we're hoping that soon we'll have a very nicely lit front yard.
I'll admit that I wish we could have a more festively decorated home this year, but I feel so grateful that we're able to decorate as much as we have. Hopefully we'll be able to snag some deeply discounted decor after Christmas is over so that we can really deck the house out next year!
How fully decorated is your house for Christmas this year? Do you go all out, or keep it to a minimum?