We created a giant, DIY pegboard wall in our workshop and it has totally changed our organization game when it comes to our tools! See how we built this large pegboard and how we're using it to keep things clean.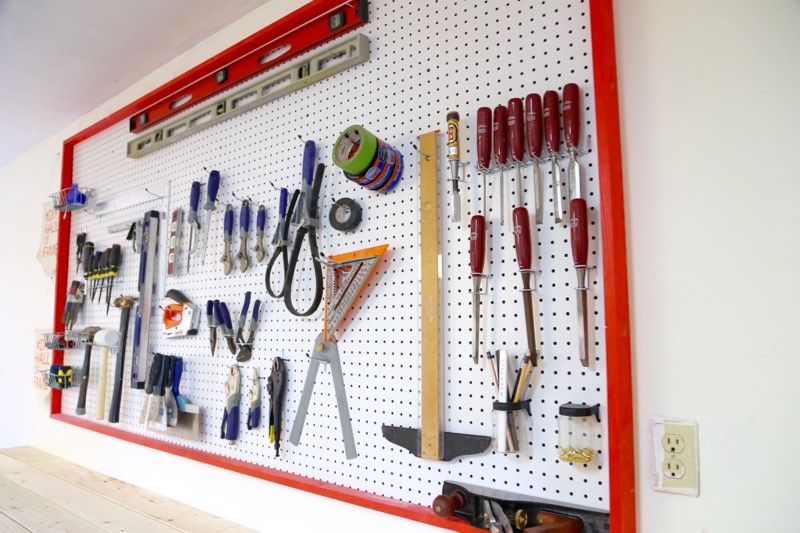 This summer, Corey and I have been working really hard on getting the workshop in our backyard organized. It's been a long road, but we're finally getting to a point where it's starting to feel like it might one day be a useful space again. After we got the flooring fixed and installed our DIY workbenches, the next project on our agenda was to install a giant pegboard to keep all of our tools organized.
In keeping with the theme of this entire workshop renovation being a nightmare, we had our fair share of problems with this project. We kept overestimating the structural integrity of the pegboard and having to go back in and fix things (don't do that), it fell off the wall not once but twice while we were trying to put our tools on it (don't let that happen), and when we were finally getting it totally fixed and attaching it (securely) to the wall, we accidently screwed into an electrical line that was installed improperly and killed all of the electricity going to the workshop (really bad idea to do that, too).
You guys. I wanted to cry.
But, we FINALLY got it all fixed, hung, and loaded up. And oh, boy, do I ever love it.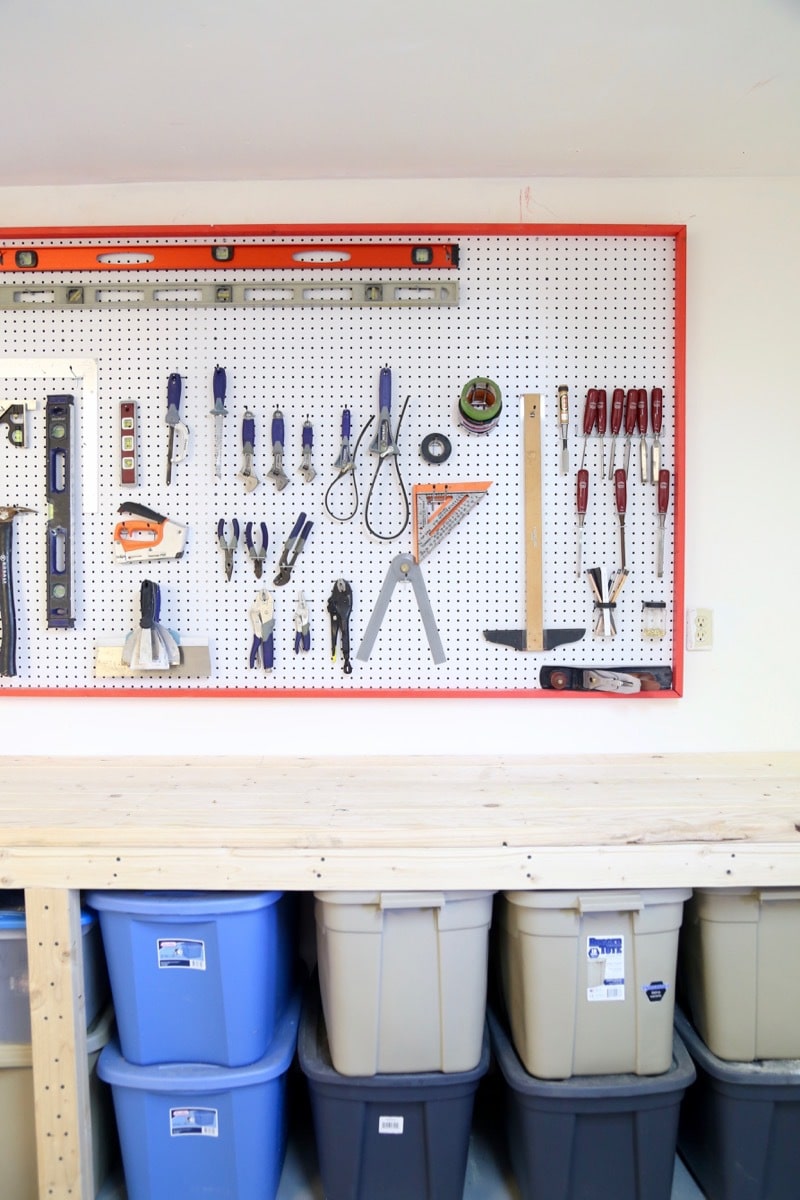 How to Build a Giant DIY Pegboard
Step 1: Build a Frame
To make it, we bought a massive pegboard at Lowe's (it's about 4 feet by 8 feet), and Corey built a simple frame for it using 2×4's. Here's how it worked:
He simply used his router to cut a small slot in each board for the pegboard to fit into.
Then, he cut the ends of each board on a 45-degree angle.
To piece it all together, we nailed together 3 of the boards so they made a U shape, then we slid the pegboard in.
Finally, we attached the top board and nailed the rest of the frame together.
As you'll see, we also painted the boards for the frame for a fun pop of color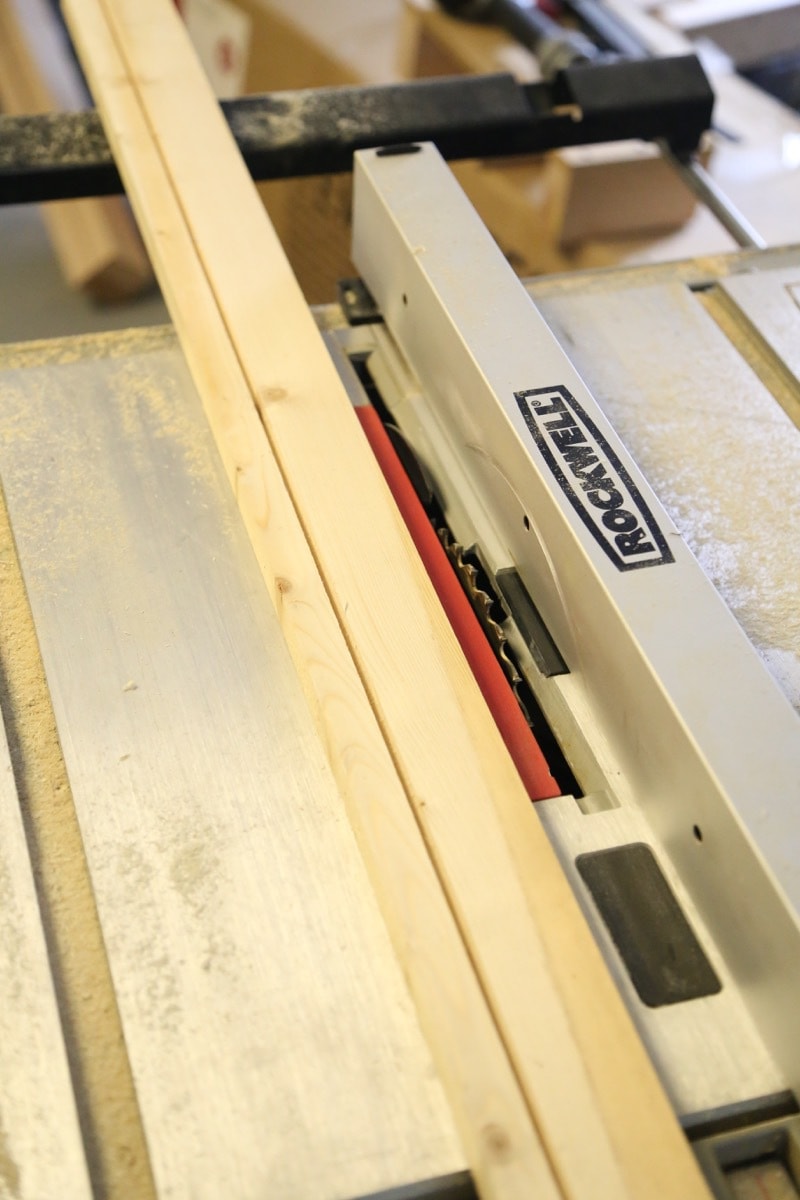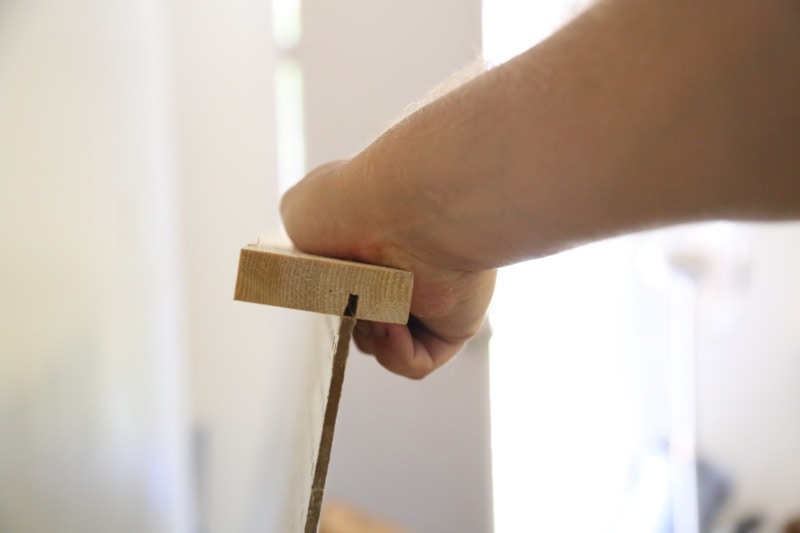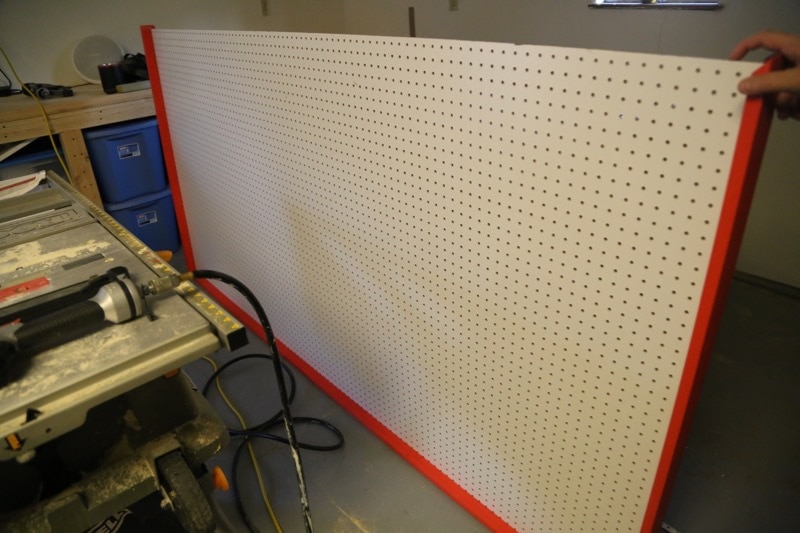 Step 2: Add supports in the back
We also added three small and thin boards in the back (they're screwed in on the top and bottom and through one of the peg holes on the front of the board) to help stabilize it as much as possible.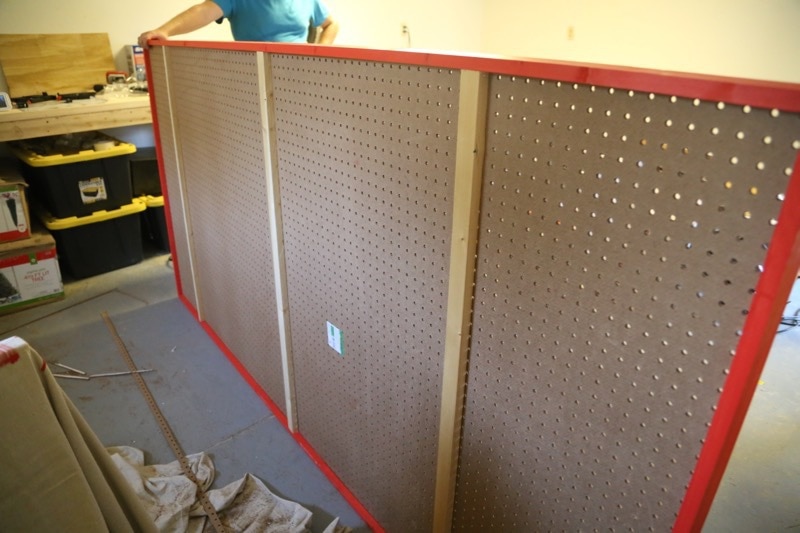 Step 3: Hang the pegboard
To hang the pegboard, we hung it on three screws from the top (screwed into the studs), and then used extra long screws to screw in three places down each of the support boards in the back (so a total of 9 screws through the front of the board). It might seem like overkill, but just trust me on this one.
Remember how I said it fell off the wall twice?
Don't make the same mistake we did.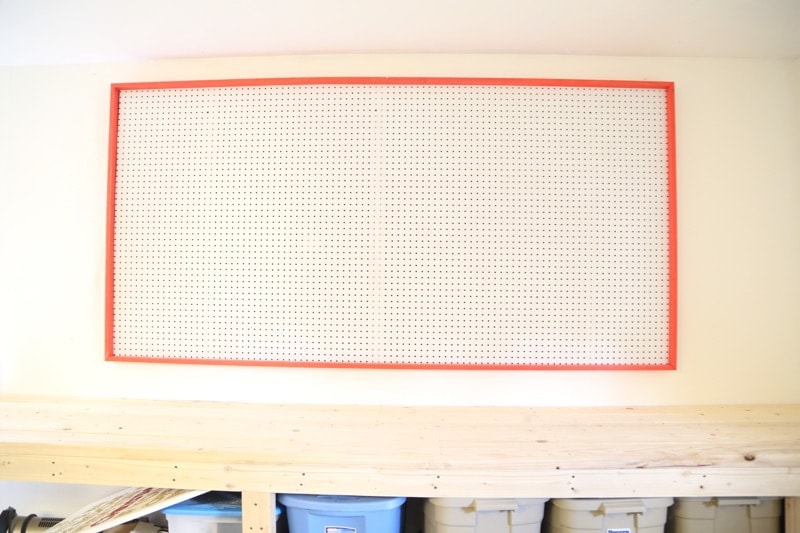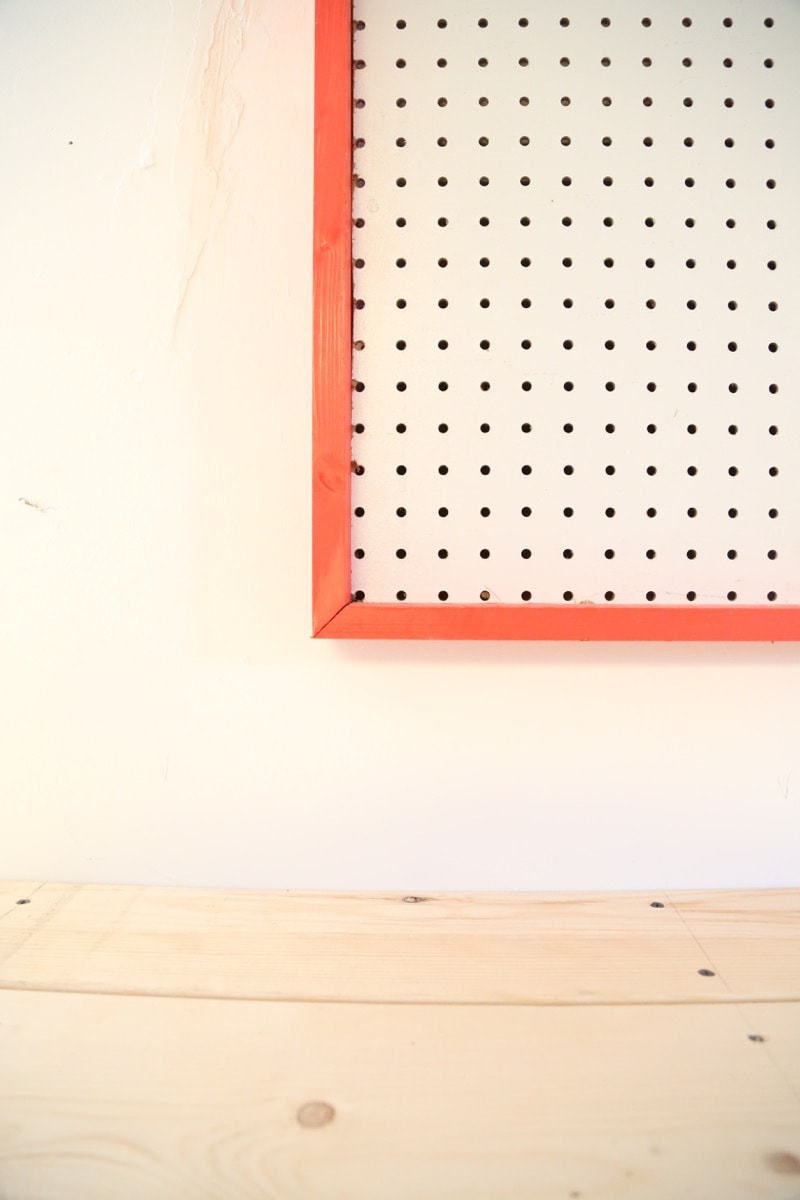 Step 4: Add your tools
With everything put together and hung up, it was time to start adding the tools. Corey did all of the organizing, and it looks awesome. My organization-loving-soul gets a little giddy every time I see it, and it's so much easier to find everything we need now. Since the board is so giant, there's still a bit of room to grow, so we don't have to worry about running out of space anytime soon.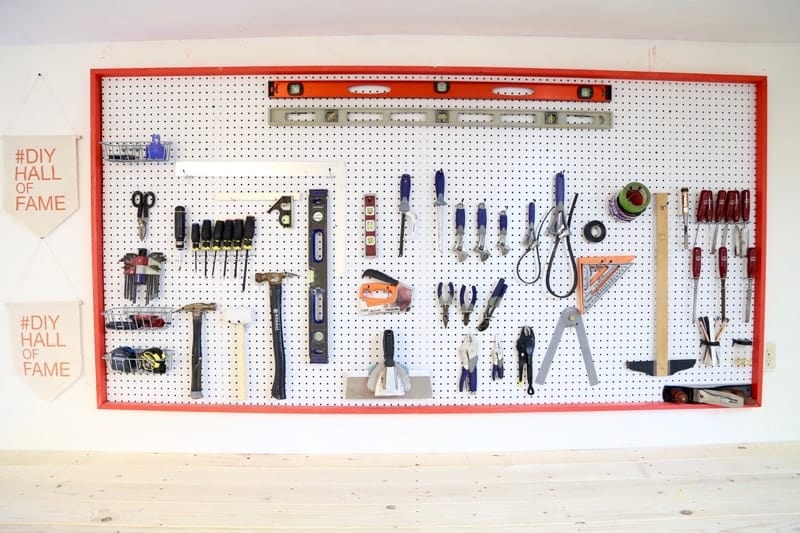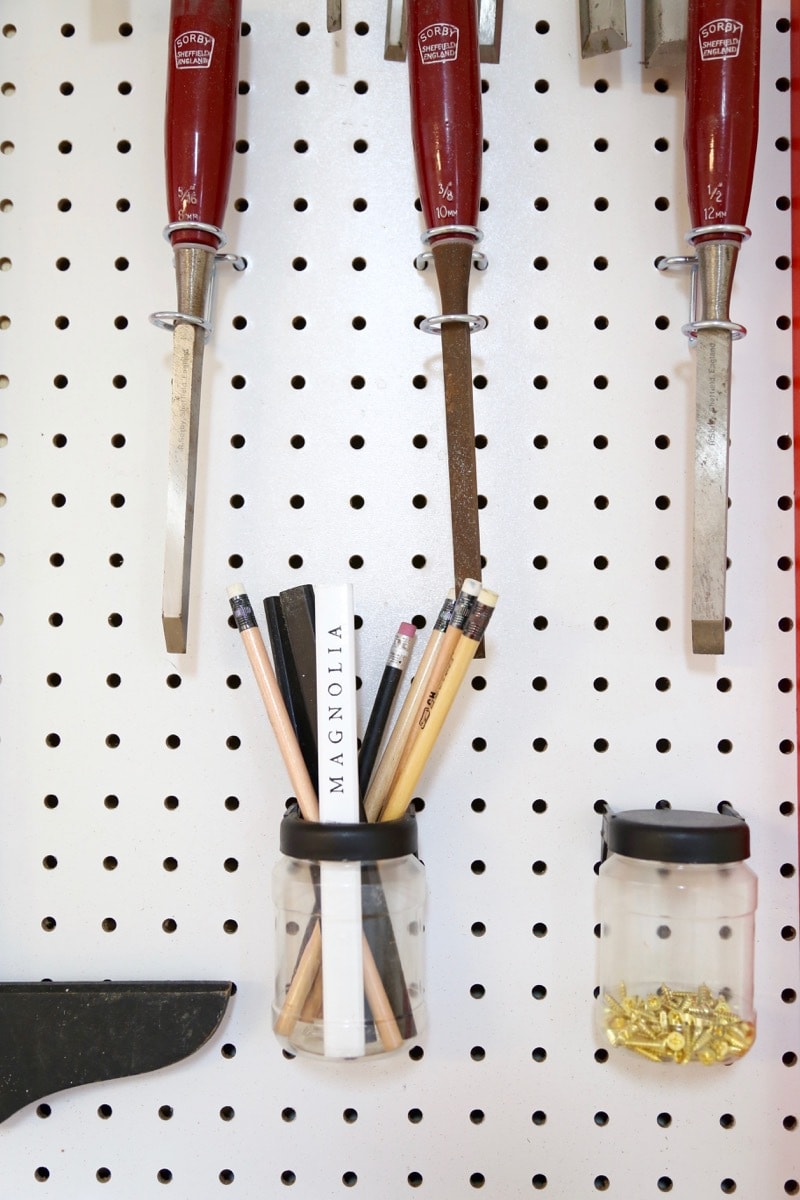 We, of course, had to hang our DIY Hall of Fame banners from Haven on the wall.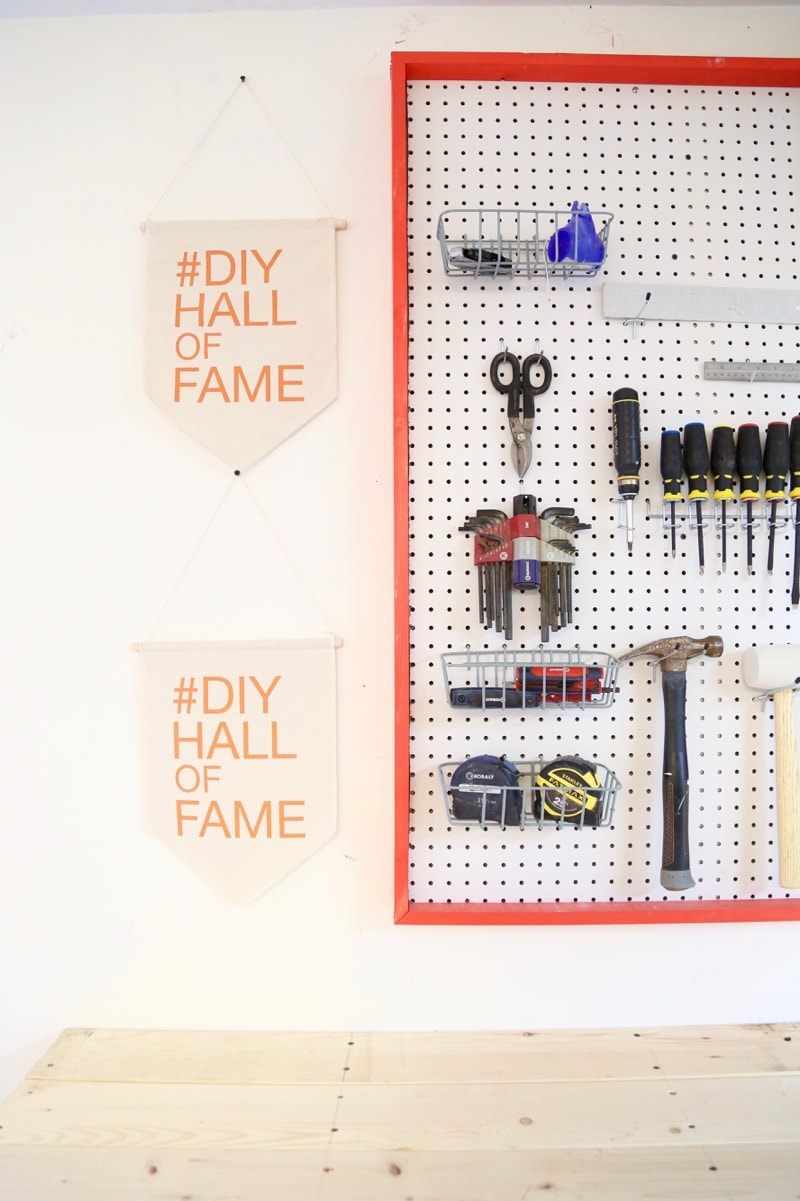 This is pretty much the most wonderful thing we could have possibly done in this room, and I'm so ridiculously excited to have everything so organized now.
Of course, in the interest of keeping it totally real, allow me to remind you that we are not done in this room yet. It might look nice and pretty here, but if you turn around…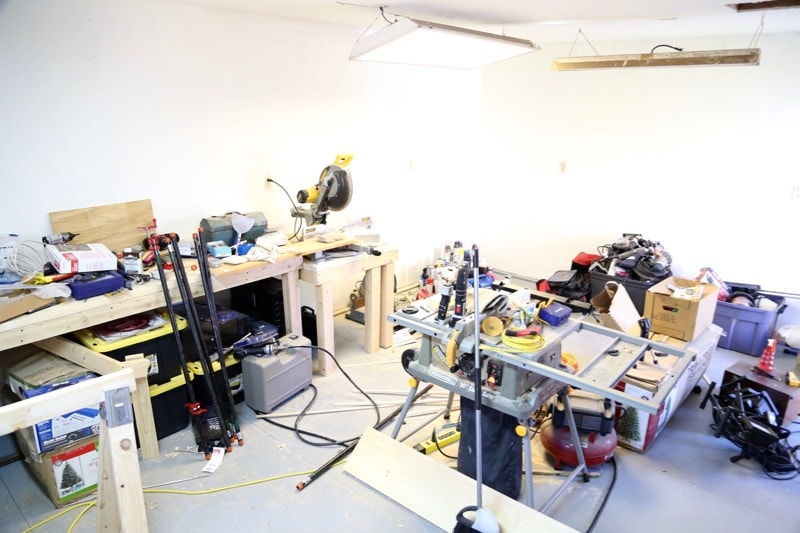 I'll wait while you pin that one. I know you want to.
You good?
Yeah. The room still needs some work – clearly. But no matter what, we're doing way better than we were before! Next on the agenda is building some shelving for scrap wood, paint, and other random things…and then it's time to figure out where everything else goes.
Not gonna lie, we still aren't sure how we're going to handle that yet.
But for now, let's just look at my pretty pegboard and forget about all of that other stuff.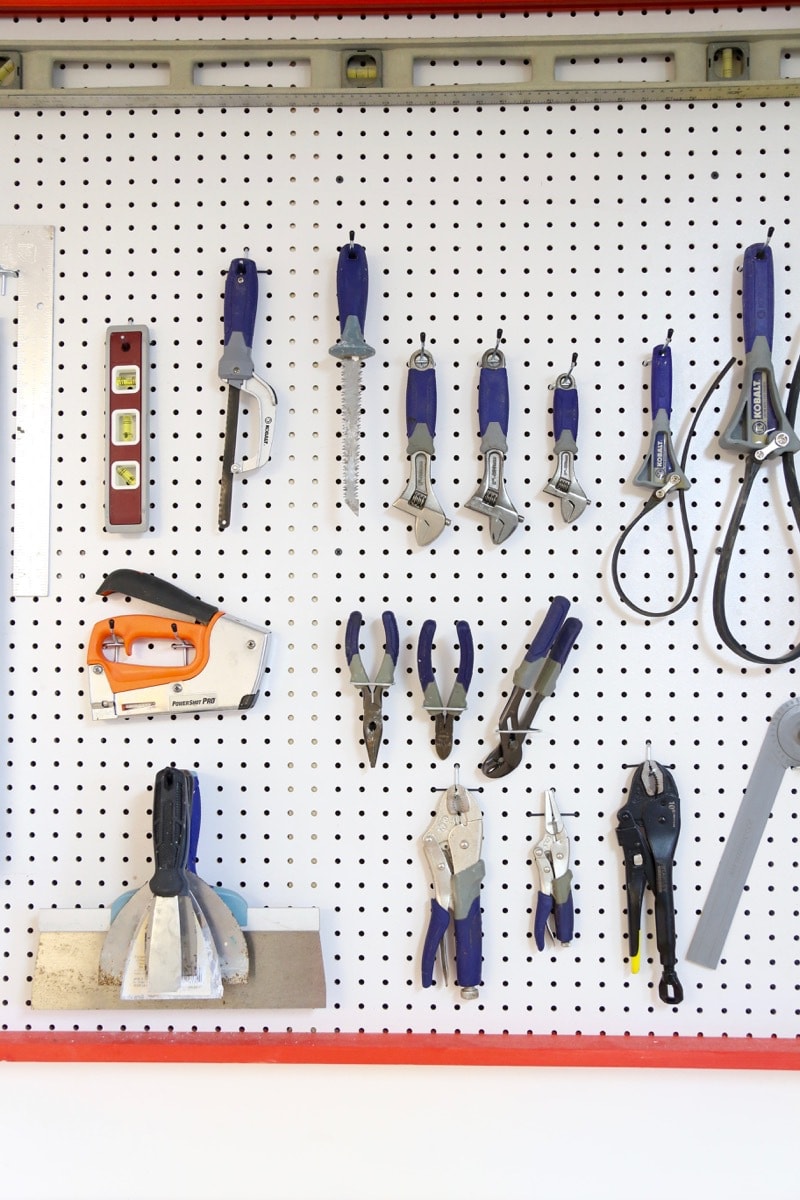 Ahh, that's better.
How do you keep all of your tools organized? Does your heart skip a beat like mine when you see all that organized goodness?