Our Thanksgiving Tablescape
I've never been awesome at making beautiful table settings, but it's a skill I've been practicing over the years and I have to say I've definitely gotten better! It's kind of fun to look back at the types of place settings I used to do and realize how far I've come – it definitely goes to show that practicing your styling skills makes a big difference!
Just for fun, here's a peek at what our table looked like before I switched it up for Thanksgiving – I had it slightly decorated for fall, but I decided to take it up a big notch for the holiday.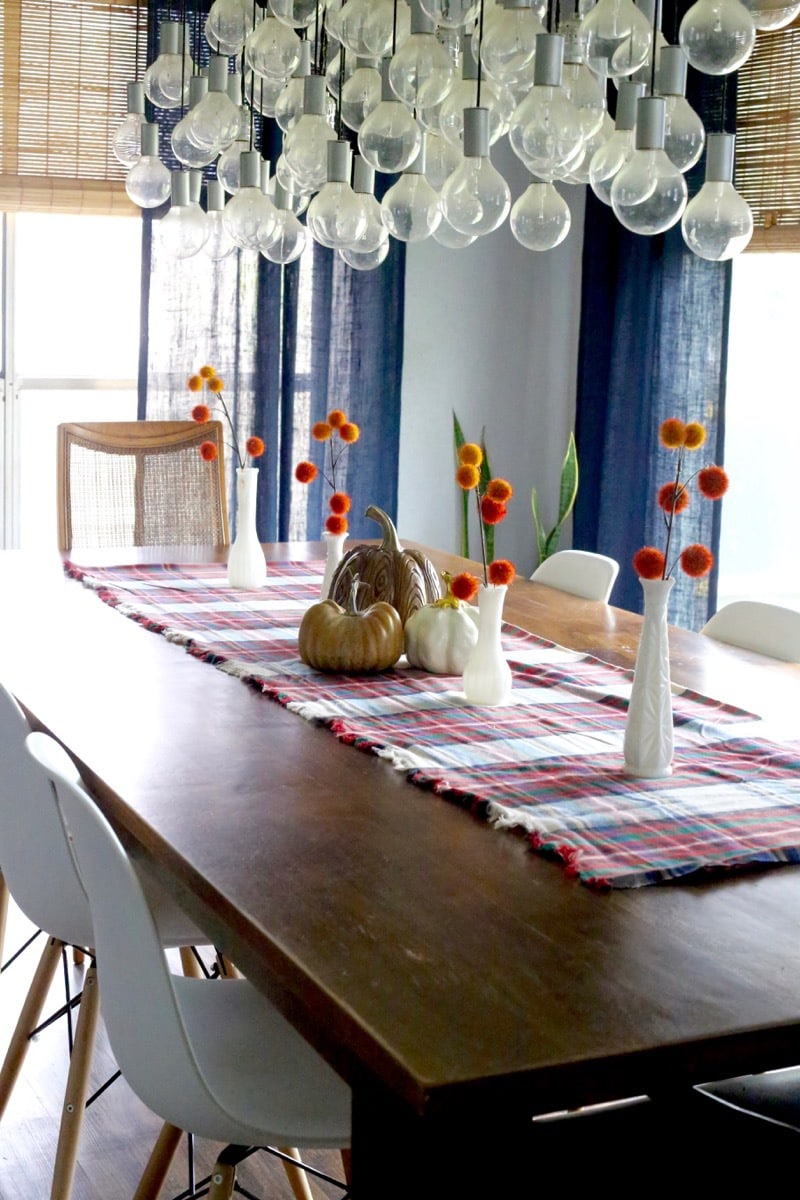 And here's how it's looking now.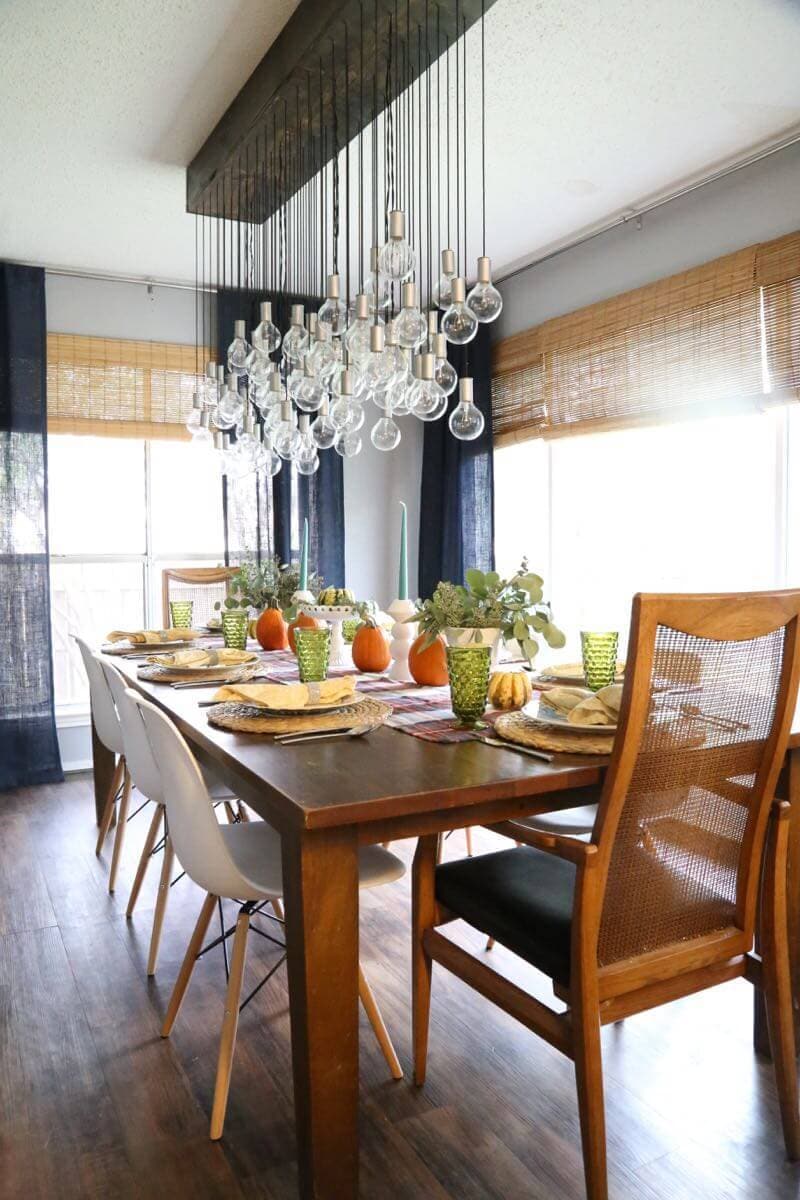 I went pretty colorful for our Thanksgiving table setting this year, but it's also got a decidedly fall feel. I think I've bought pumpkins just about every time I go to the store over the last few weeks, so they're making appearances all over my house. I love the pumpkins, but my absolute favorite way to decorate a table this time of year is with plain ol' greenery from the grocery store. It only costs about $5 for a giant bouquet of it, and with two bouquets I was able to make all of the arrangements you see here, plus two more for other places around the house – and I still had some to spare!
And, really, there's just something about all of that fresh foliage combined with the pumpkins that screams fall to me.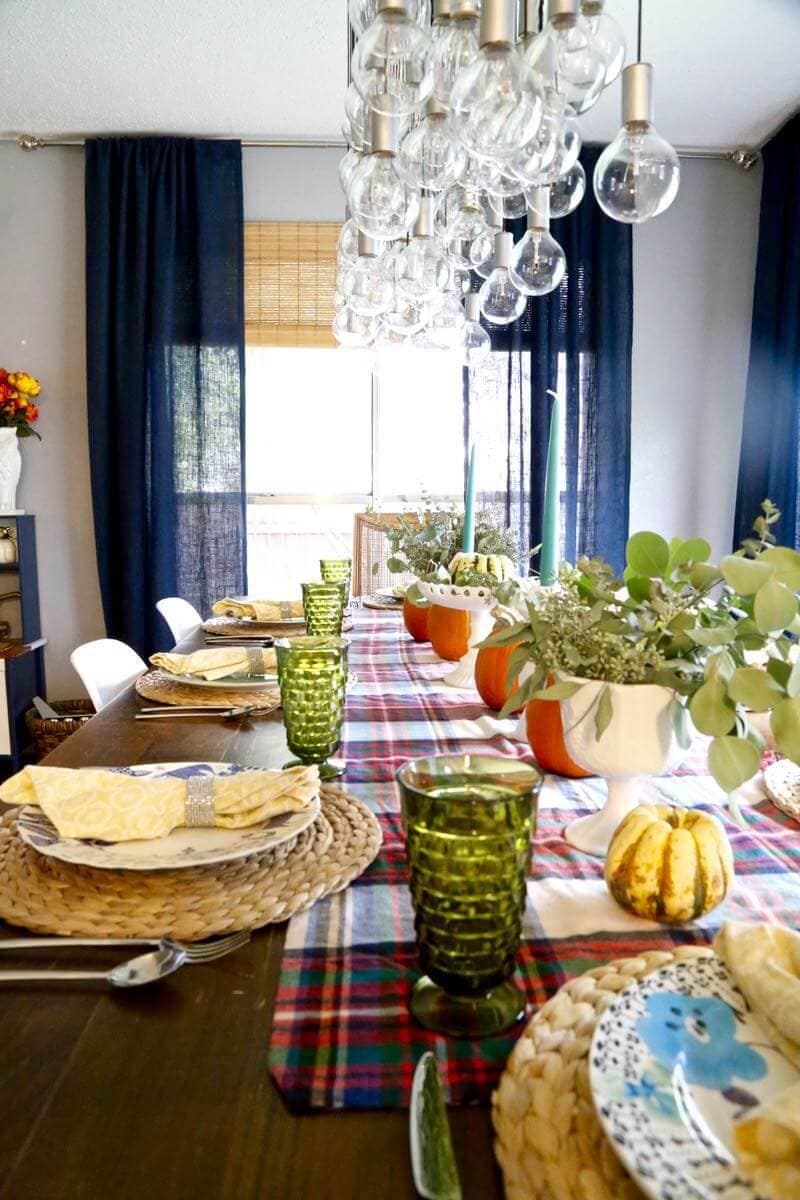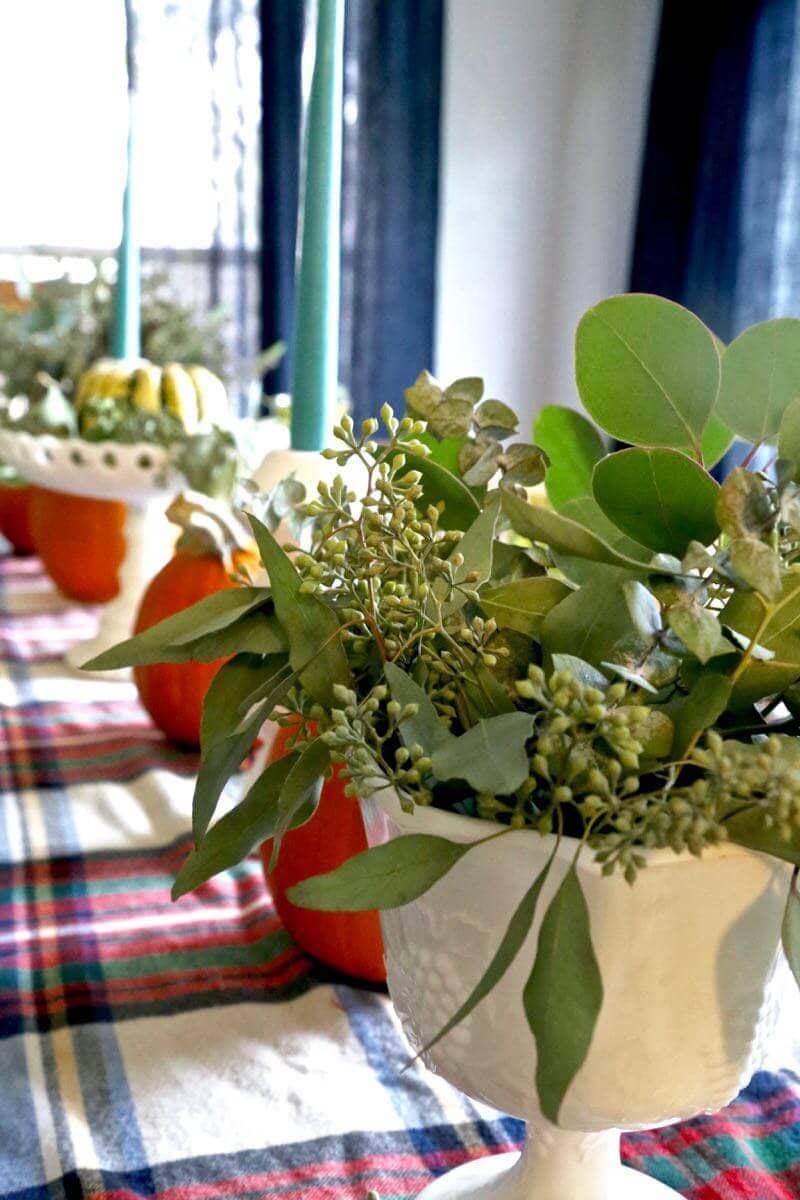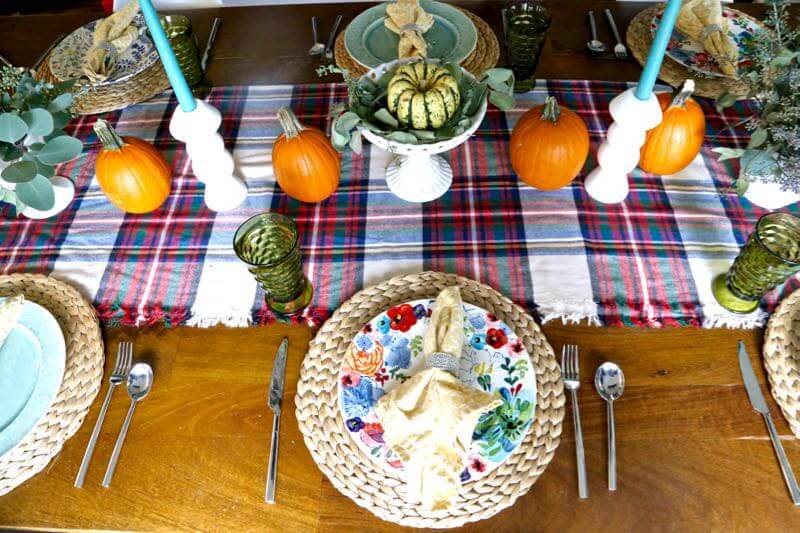 I used our new, eclectic plate collection for this table setting and I love how it turned out. I still feel like I need to track down some good salad plates to use with them (I was going to use our white ones, but I discovered we somehow are down to only 7 of them!), but I am loving the woven chargers. Oh, and I will always and forever be obsessed with those gorgeous green glasses I inherited from my grandmother. They're incredibly sturdy, and the texture on them is to die for.
Let's chat a little about the details – I always start off any new table setting by giving my table a good rub down. I try to steer clear of too many cleaners on the table – generally, I just use water or a dry paper towel unless it's really dirty. As we've discussed before, I'm a sucker for Viva's paper towels – the soft, cloth-like texture is absolutely perfect for jobs like this, and they last so well. All it takes is one little square for most of my cleaning jobs, which means my rolls last longer, which means I'm one happy girl.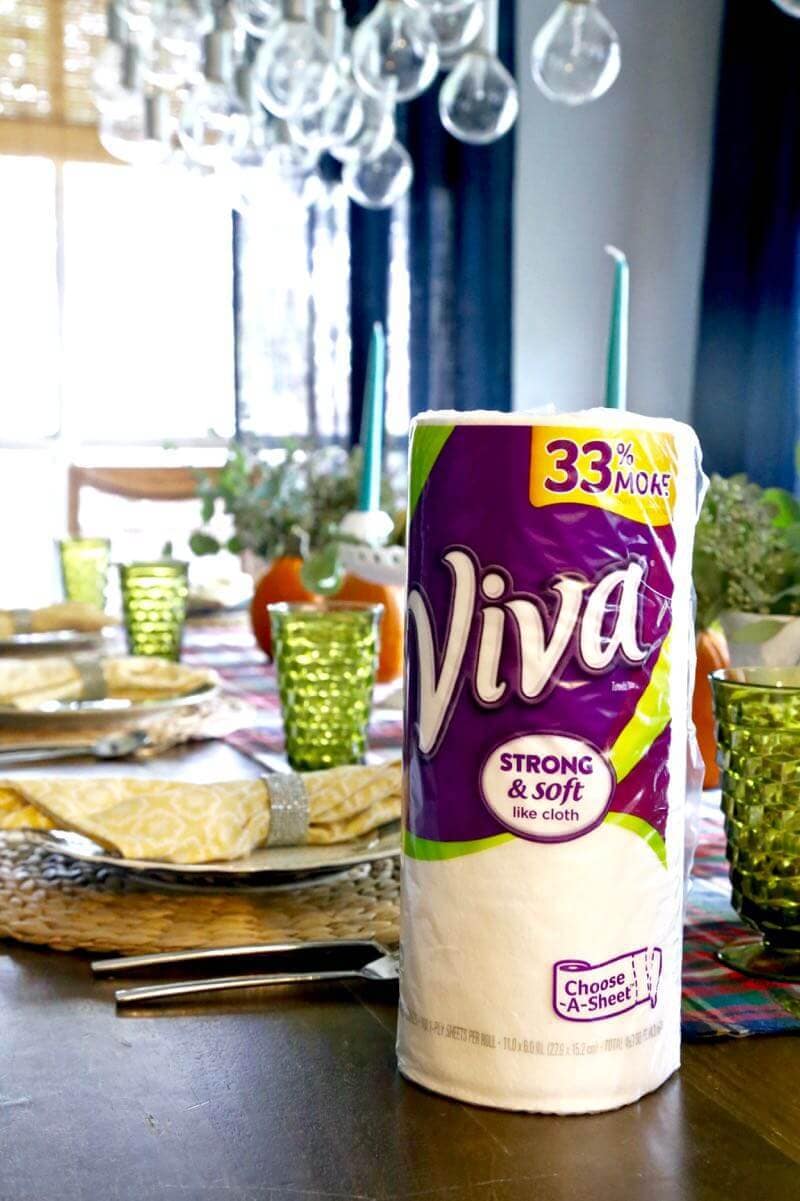 I just wiped the table down with a dry Viva paper towel to get it clean and ready for all the pretty stuff. The cloth-like texture makes it easy for the towel to pick up any dust or crumbs, so it just takes one quick swipe and the table is clean. When the table is a bit dirtier (like right after a meal), I'll usually just wet a paper towel down and then use it – and these are not the kind of paper towels that just disintegrate when they get wet. They're so durable! When the table needs a super thorough cleaning, I'll grab a Viva Vantage towel instead of the regular towels – they have a more scrubby texture, which makes them perfect for cleaning the tougher messes.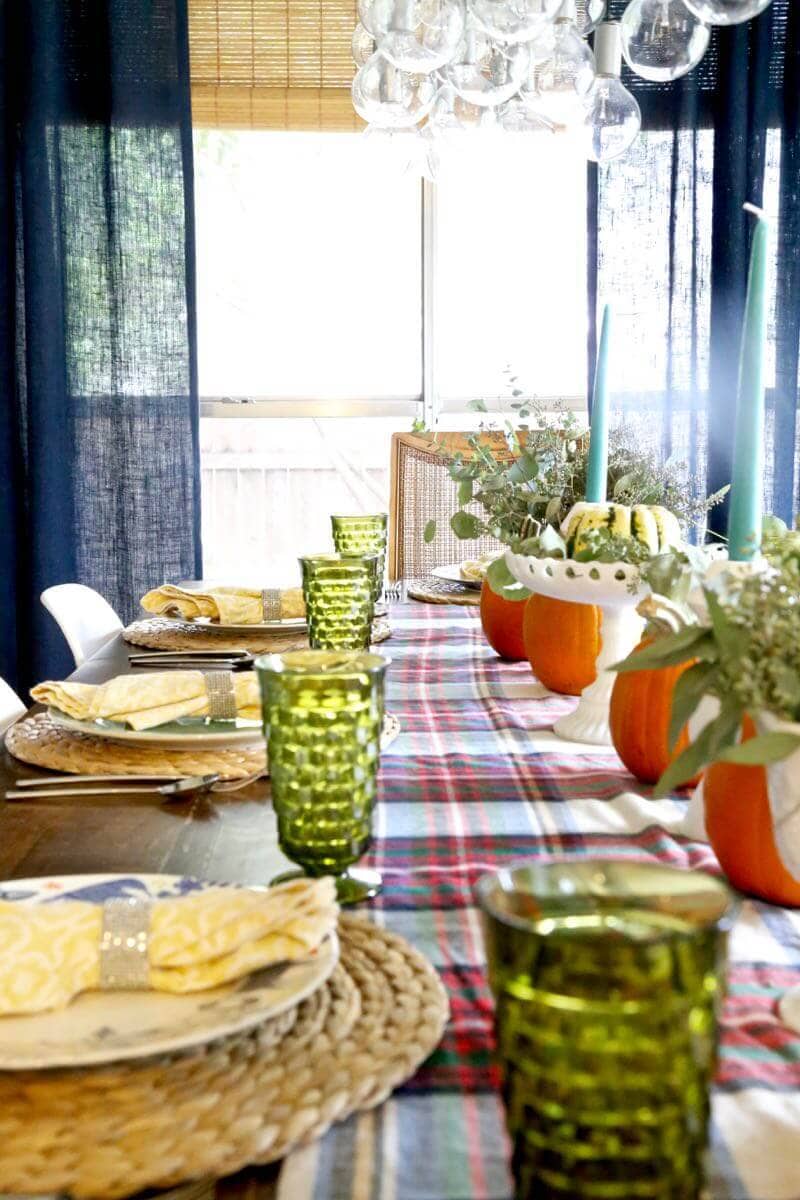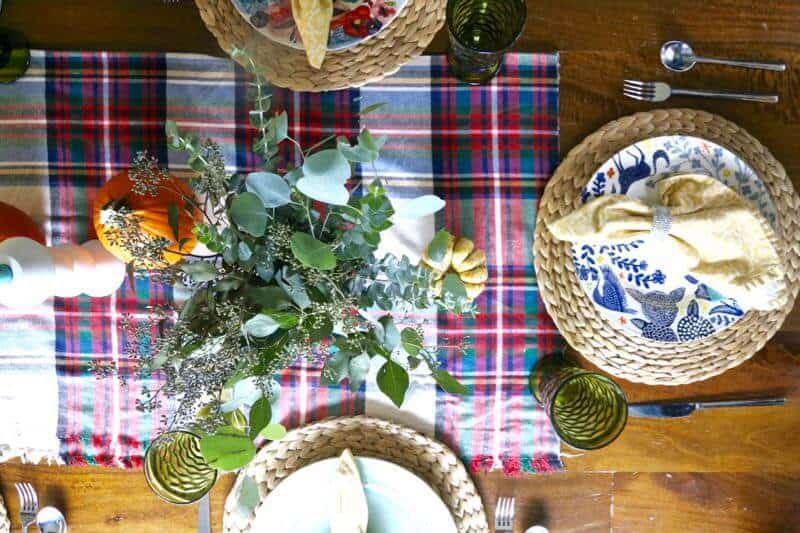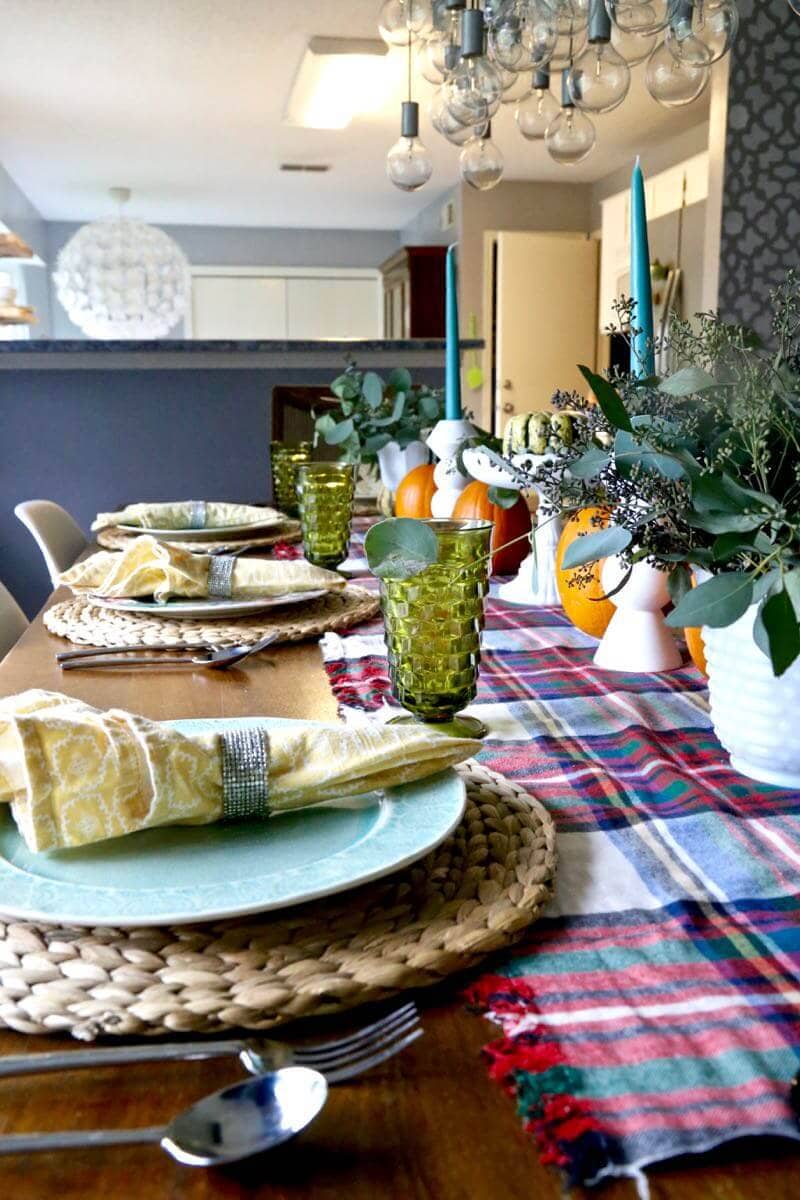 And then, of course, once your table is clean you get to the fun part – decorating! This is really a process of trial and error for me, and I'm all about just throwing things out there and then messing with it until I like it. Sometimes this means I tweak it 10 times before I land on an arrangement I like, and sometimes I happen to do something awesome the first time.
Now that we've got our table all set and pretty we are good to go for Thanksgiving! That's actually one of my absolute favorite tips to prepare for guests during the holidays – I like to pre-set my table a few days (or even weeks) in advance, and then that's one less thing I have to stress about on the day of. If we don't touch it for a few weeks it can get dusty, so I'll just grab a paper towel and give everything a quick rub down before the guests arrive. Not having to stress about setting the table means that my brain can be focused on other things – like making sure I remember to clean the bathroom!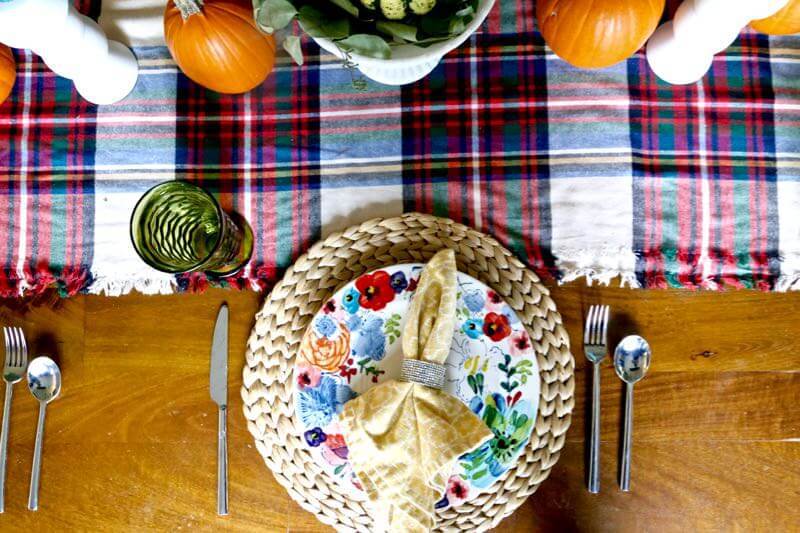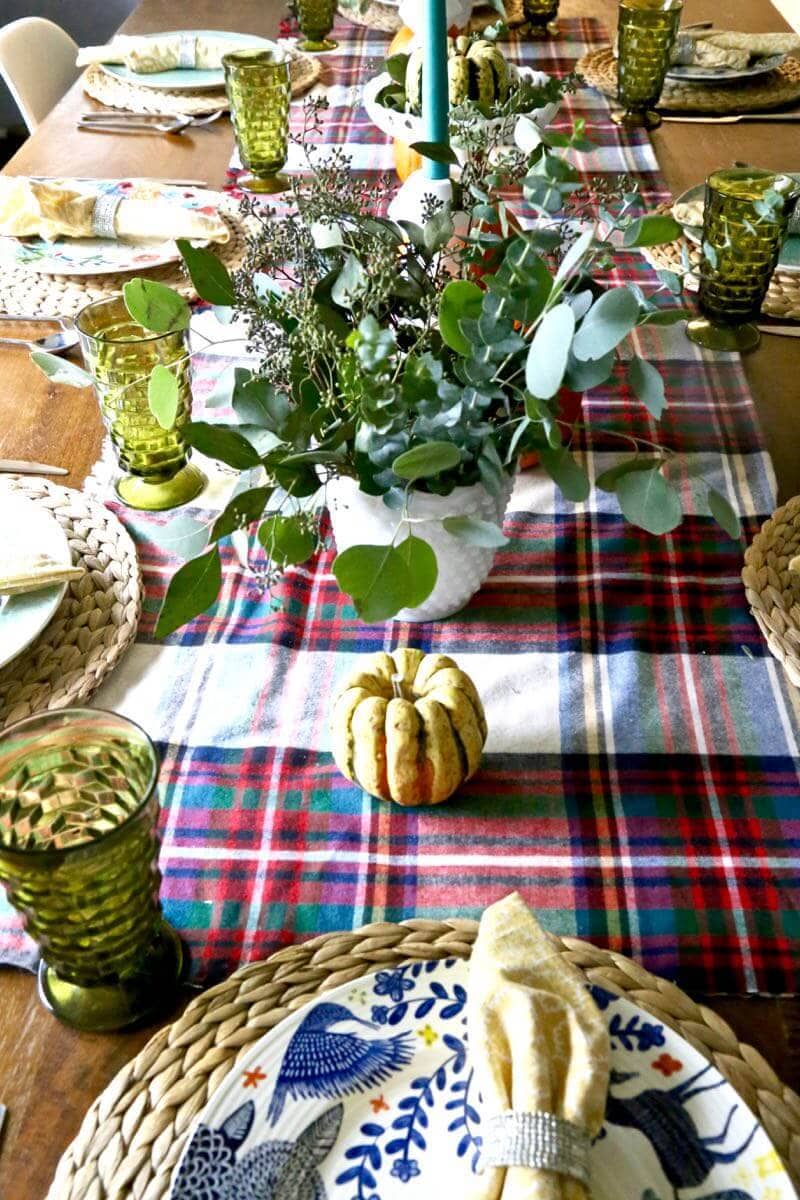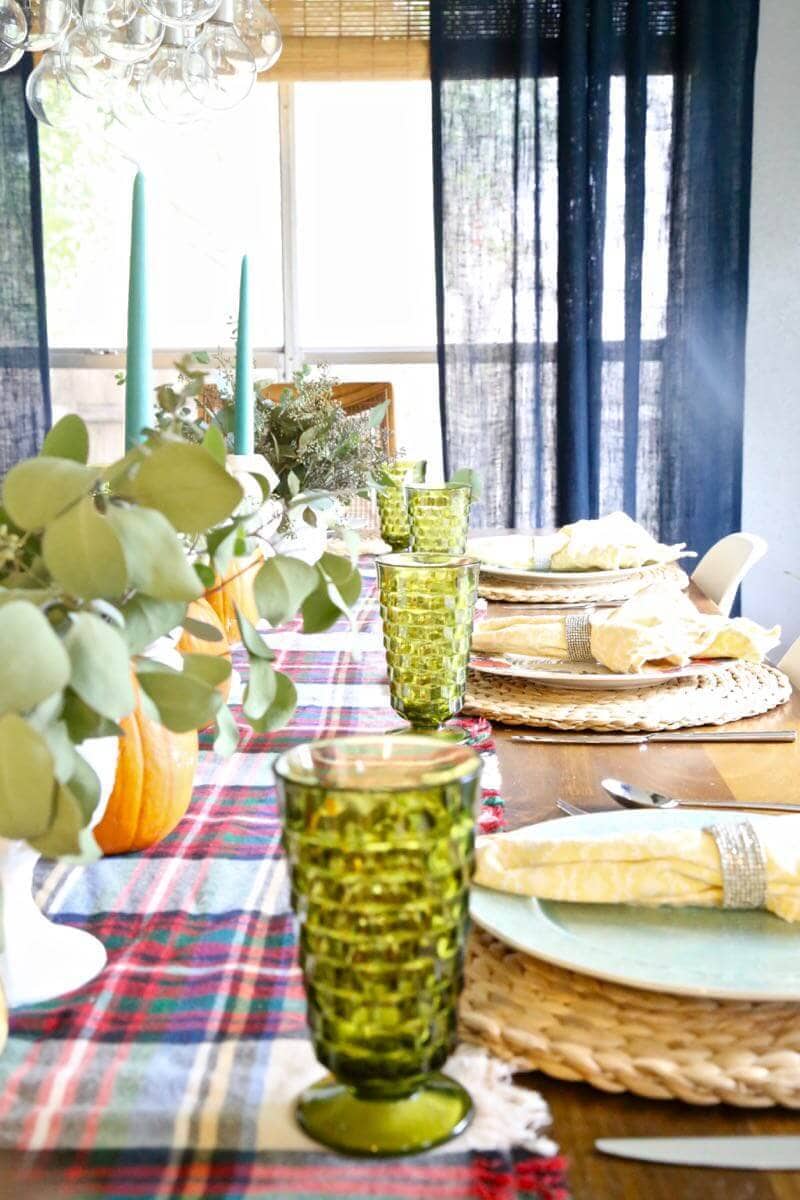 We may not actually be hosting everyone at our house for Thanksgiving, but we'll have plenty of opportunities over the next few weeks to use this pretty table setting – this is the time of year when we tend to have people over all the time, so I love having things ready to go for guests at a moment's notice!
What are some things you do this time of year to keep your home guest-ready?
I was selected for this opportunity as a member of Clever Girls and the content and opinions expressed here are all my own.