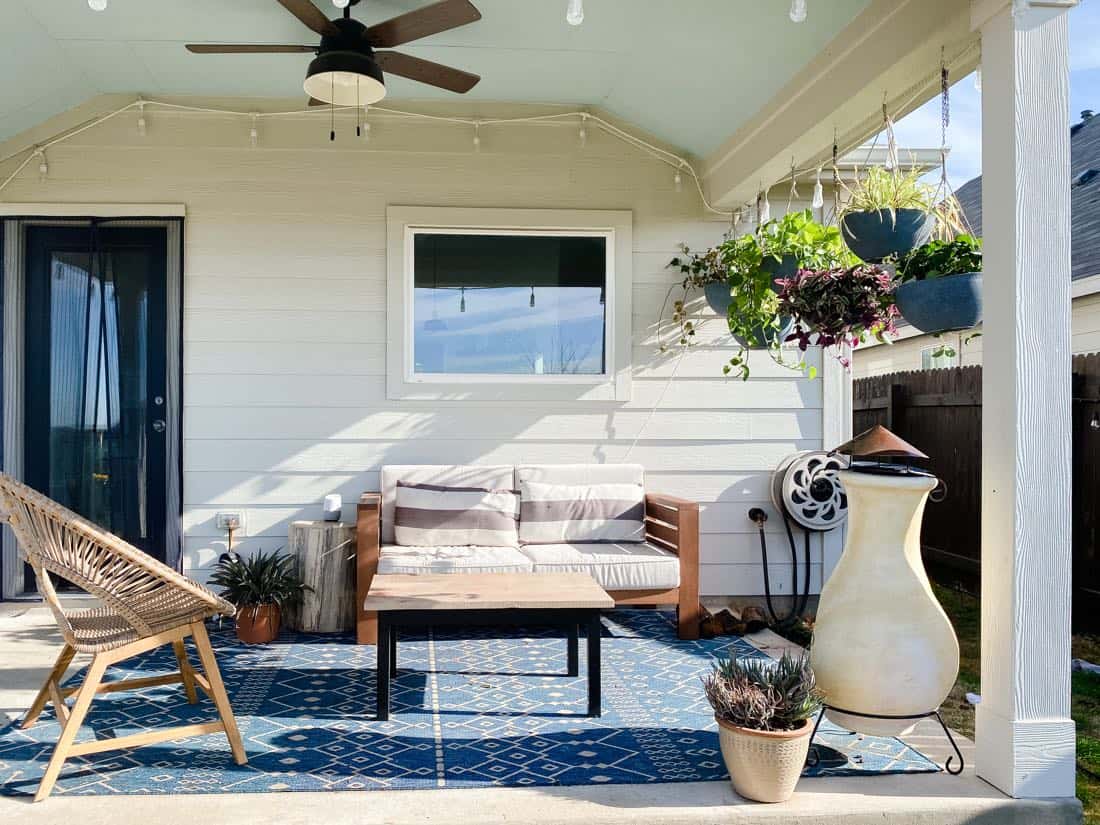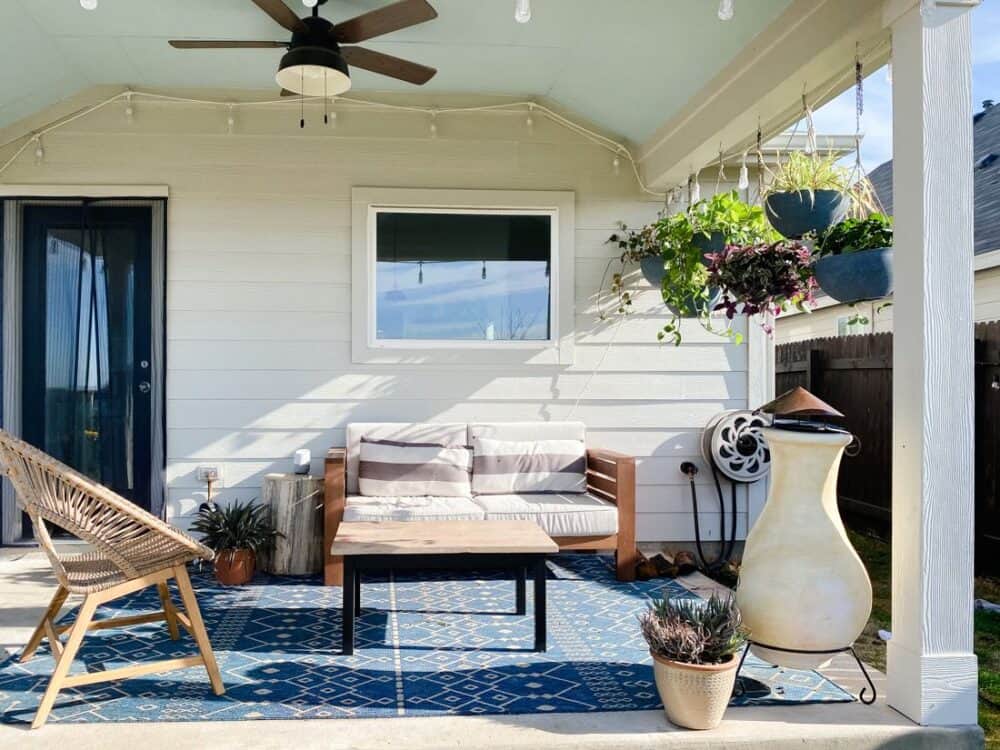 I've been rounding up tons of patio decor ideas over the last few weeks – I'm clearly itching for warmer weather. After lots of thinking and planning, I'm officially ready to start taking some steps to get our patio and backyard closer to where we want it to be!
I love working on outdoor spaces, but they've always been a bit of a struggle for me. It seems to take me longer to hit my stride with the outdoor spaces – it's happened in every house we've owned so far, and this house is proving to be no exception.
Over the last couple of weeks, I've been doing a bit of a deep dive into planning what I'd like to do with our backyard this year, and I'm finally forming a plan that I feel good about.
I worked through my own advice from my Tiny Tweaks workshop (more on that later!) to figure out a few things for myself, and I learned that my typical "add a ton of color and fun" to the backyard is exactly the opposite of what I should be doing. All of my favorite spaces have almost zero color in them – paired with a ton of plants it creates a neutral and cozy vibe that I can't get enough of.
It was a major lightbulb moment for me and I've officially learned my lesson. I need to stick to neutrals when I'm planning the backyard!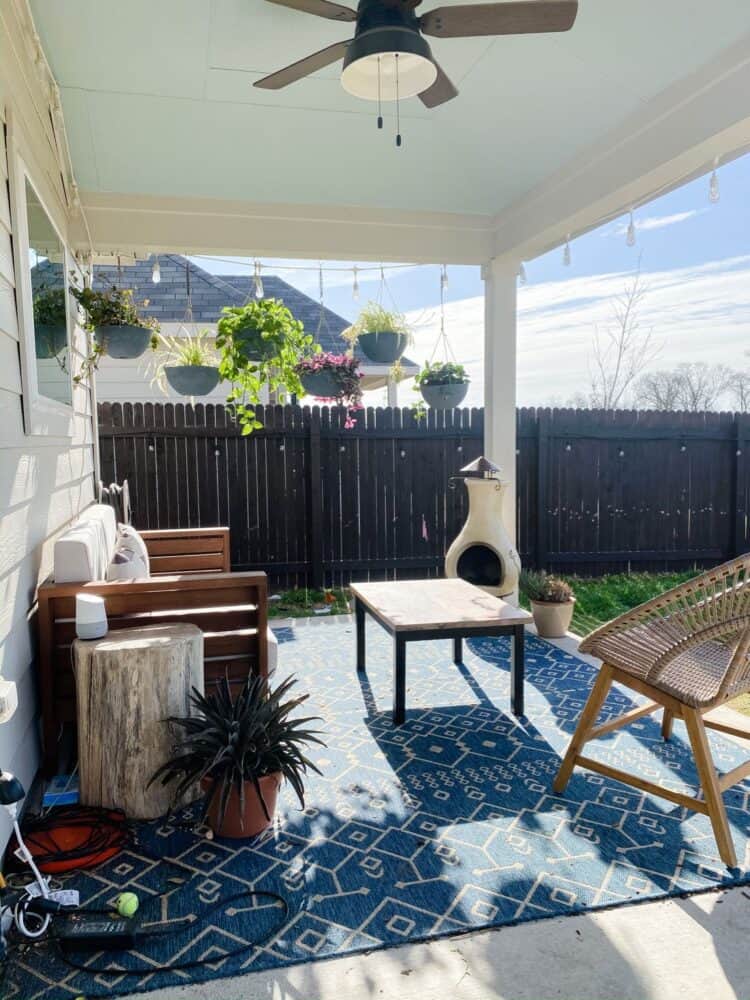 I am really hoping to also work on the grill side of the patio this year (that we added last year), but before we dive into that I'm going to pour a little bit of love into the seating area. I'm hoping that with just a few small changes we can make a lot of progress and get this to a place where we will love it.
So, what's on my to do list?
Seating area to do list
Sell the chiminea (it causes too much smoke and drives us batty)
Decide if we want another fire feature or not
Replace chairs – maybe with one larger loveseat or bench?
Get throw pillows!
Start shopping for new coffee table
Deal with all of the cords – find a solution to hide them
Add some plants – in particular, a couple of larger ones and a vine to grow up the column!
Do a deep clean of the space
Possibly replace the rug with something more neutral
We may add a few things to the list as we go, but this feels like a great start!
I'm doing lots of window shopping (and some actual shopping too) and I think I can get everything done in the next month or so. Then, mayyyyybe we'll be ready to build an outdoor kitchen?!
Here are a few of the beautiful (and more importantly, affordable) options that I've been eyeing this year. Spoiler: I've already ordered the big egg chair (!!!!).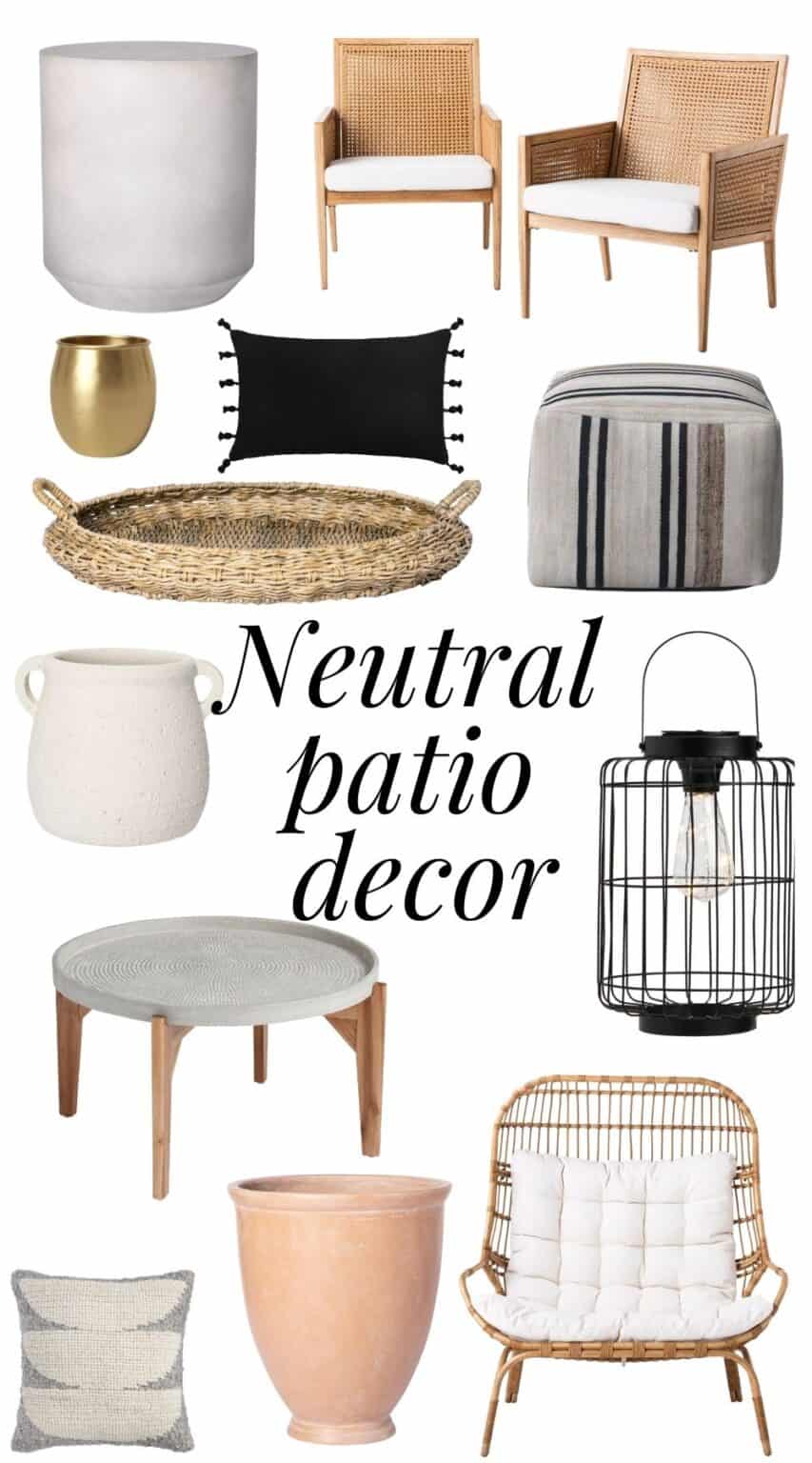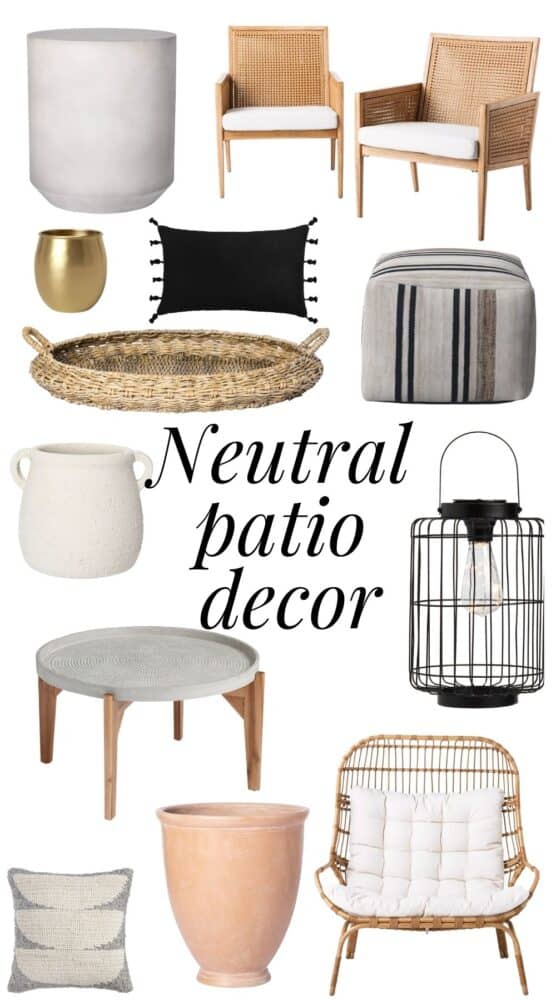 Faux Stone Accent Table | Pair of Wicker Chairs | Brass Planter | Tasseled Throw Pillow | Striped Pouf | Large Wicker Tray | Rustic Weathered Planter | Solar LED Lantern | Cement Outdoor Coffee Table | Gray Throw Pillow | Faux Terra Cotta Planter | Wicker Egg Chair
What's on your to do list in your backyard this year?!