The Best White Paint: Sherwin Williams First Star
Looking for the best white paint for your home's interior? Look no further – today I'm breaking down my favorite neutral paint color for the home – Sherwin Williams' First Star – and showing you how it looks in our home!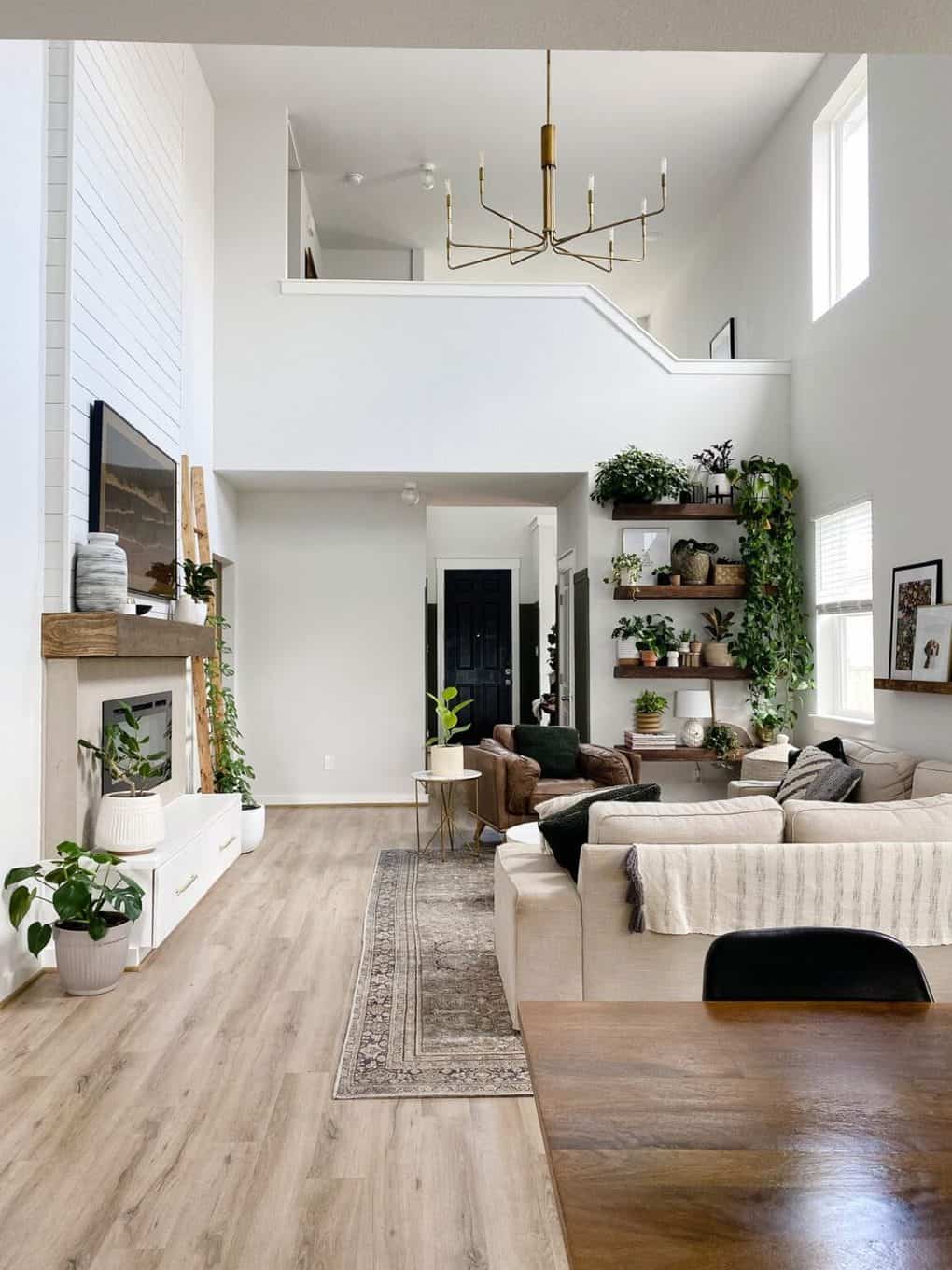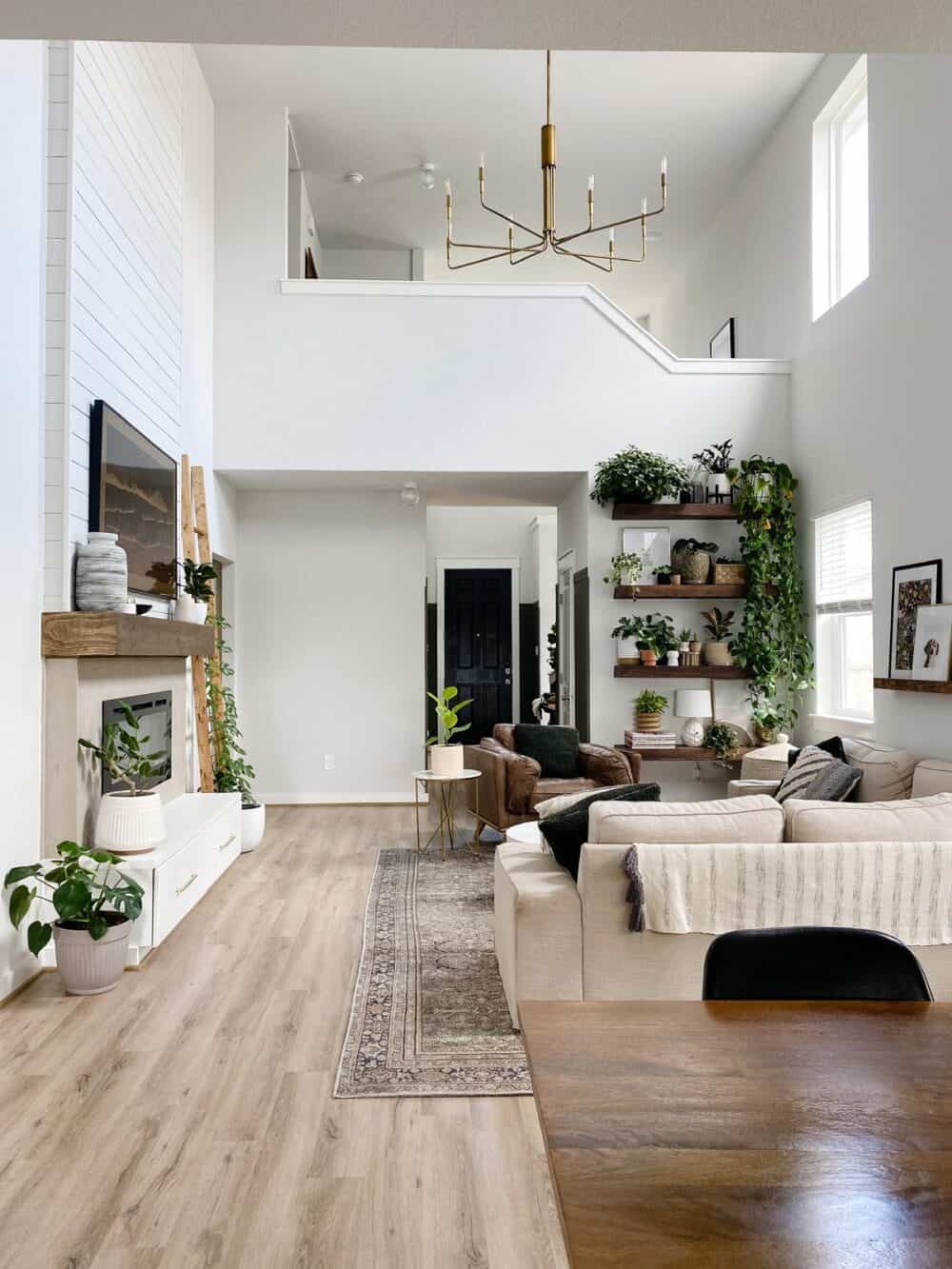 Every once in a while you accidentally stumble on the best possible thing for your house without actually trying.
That's exactly what happened with the wall color throughout the majority of our house. Our home was a spec home, meaning it was already being built by the builder in our neighborhood and we came in about halfway through the process to purchase it. That means we didn't have say in most of the big decisions for the home. We were able to choose the flooring throughout the house, but that's the only customization option we had at all.
In the case of our wall color, it ended up being a great thing. I don't know that I would have originally picked Sherwin Williams' First Star as the paint color throughout our house, but it has ended up being the absolute perfect white for our walls and I can't imagine anything else here now! I always get asked about it when I share pictures on Instagram so I figured it was high time to devote an entire post to this beautiful color.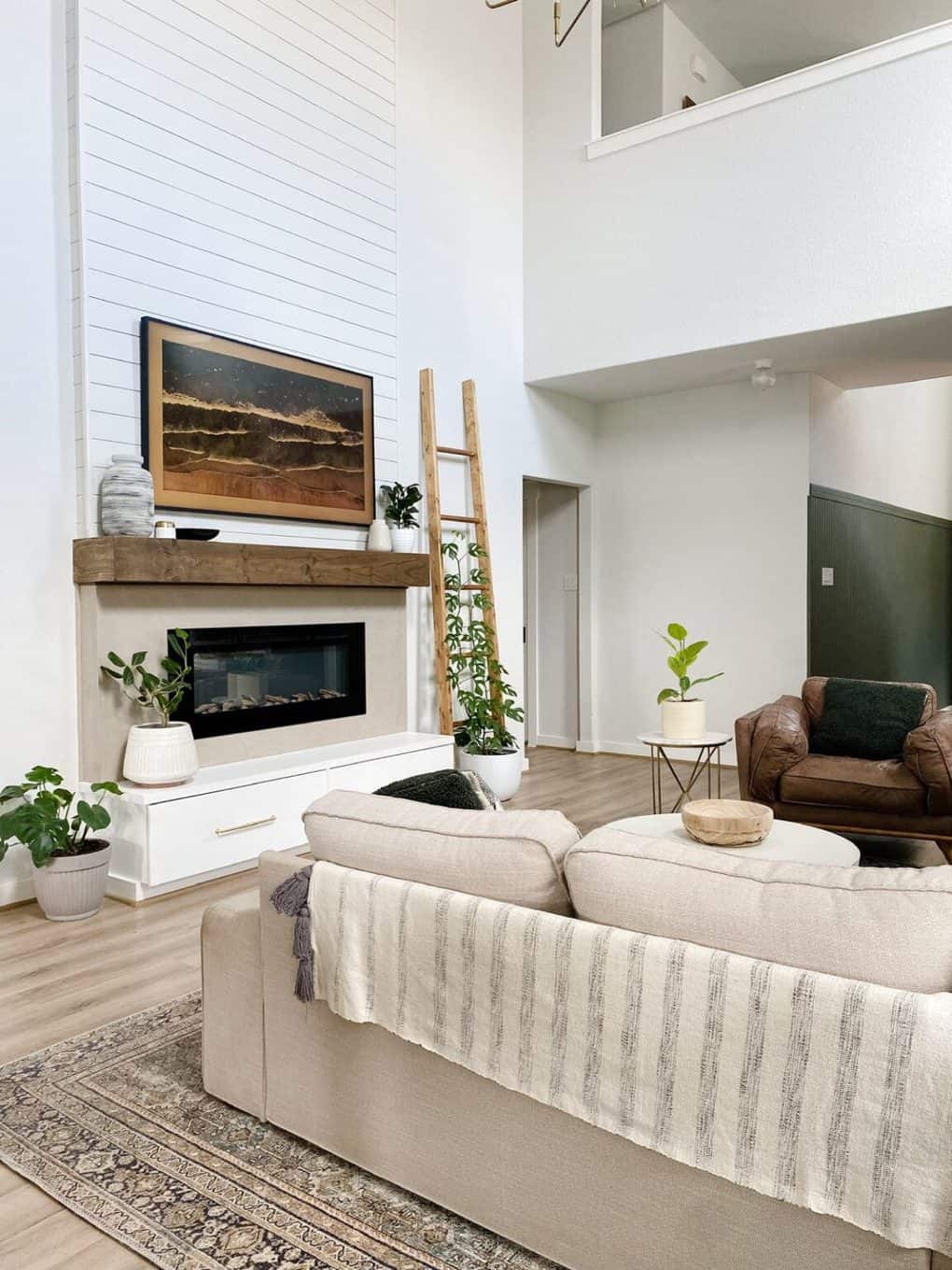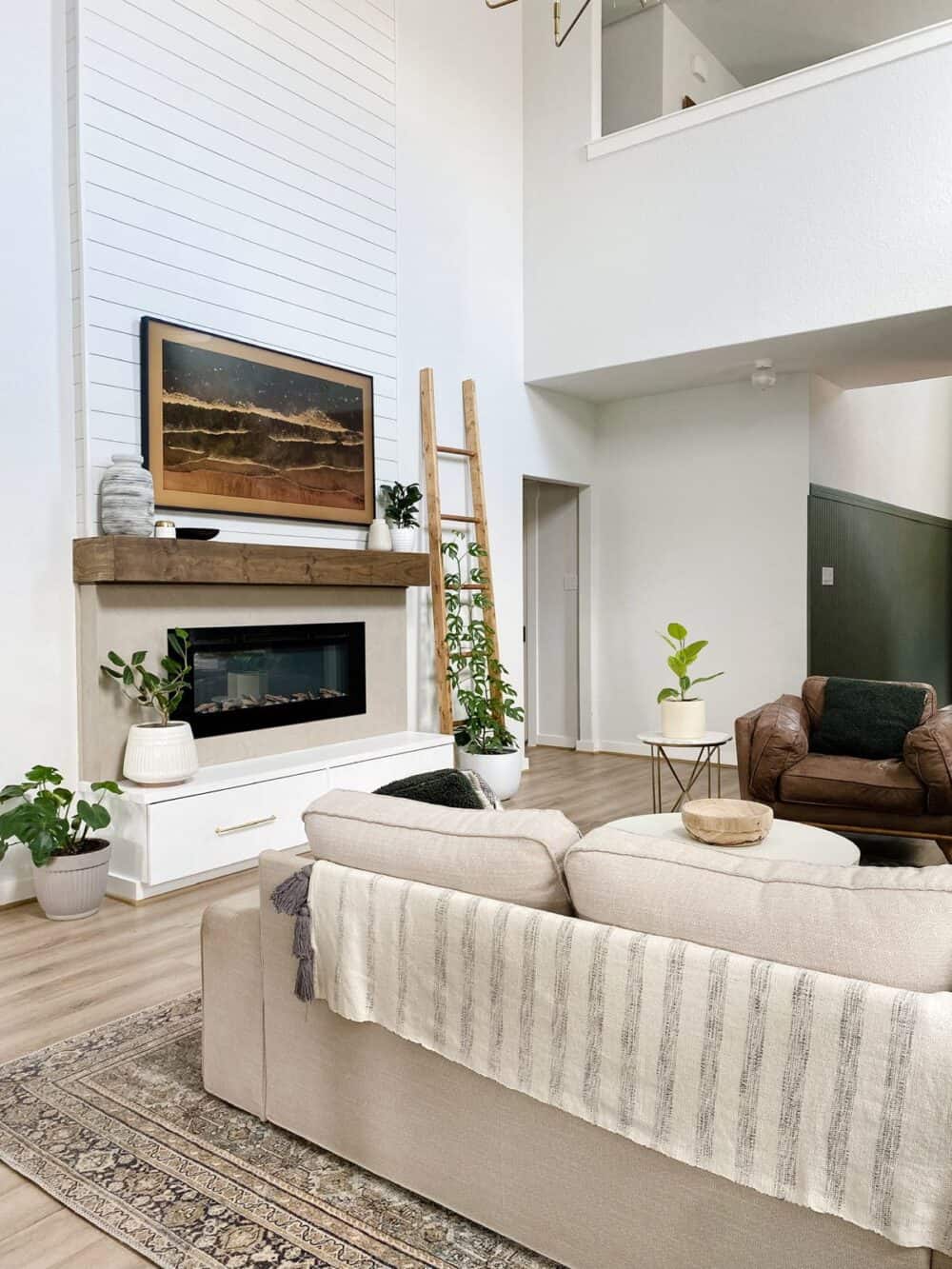 sherwin williams' first star (SW 7646)
It might feel a little silly to dedicate an entire blog post to one paint color, but choosing a paint for your entire home can be beyond overwhelming. I always find it so helpful when I'm choosing colors to see examples of the color in real life situation, so my hope is that if SW First Star is a color you're considering for your home, this post will help you make a decision about if it's right for you!
SW First Star Undertones
Let's talk about one of the most important things when it comes to choosing the best white paint for your home – what are the undertones?
Sherwin Williams' First Star is a cool, light gray color with (very) slight blue undertones. In our home, it reads as mostly white, but when you look at it next to the baseboards (which are painted SW Extra White), it's clear that it's actually more of a gray. I love that it isn't a pure white, because for me personally, it makes it feel a bit cozier and less stark.
I traditionally gravitate to warmer grays for my space (which is why I might not have picked this color on my own), but First Star feels like the perfect cool gray that isn't too stark or modern feeling, but adds just the right amount of crispness to a space.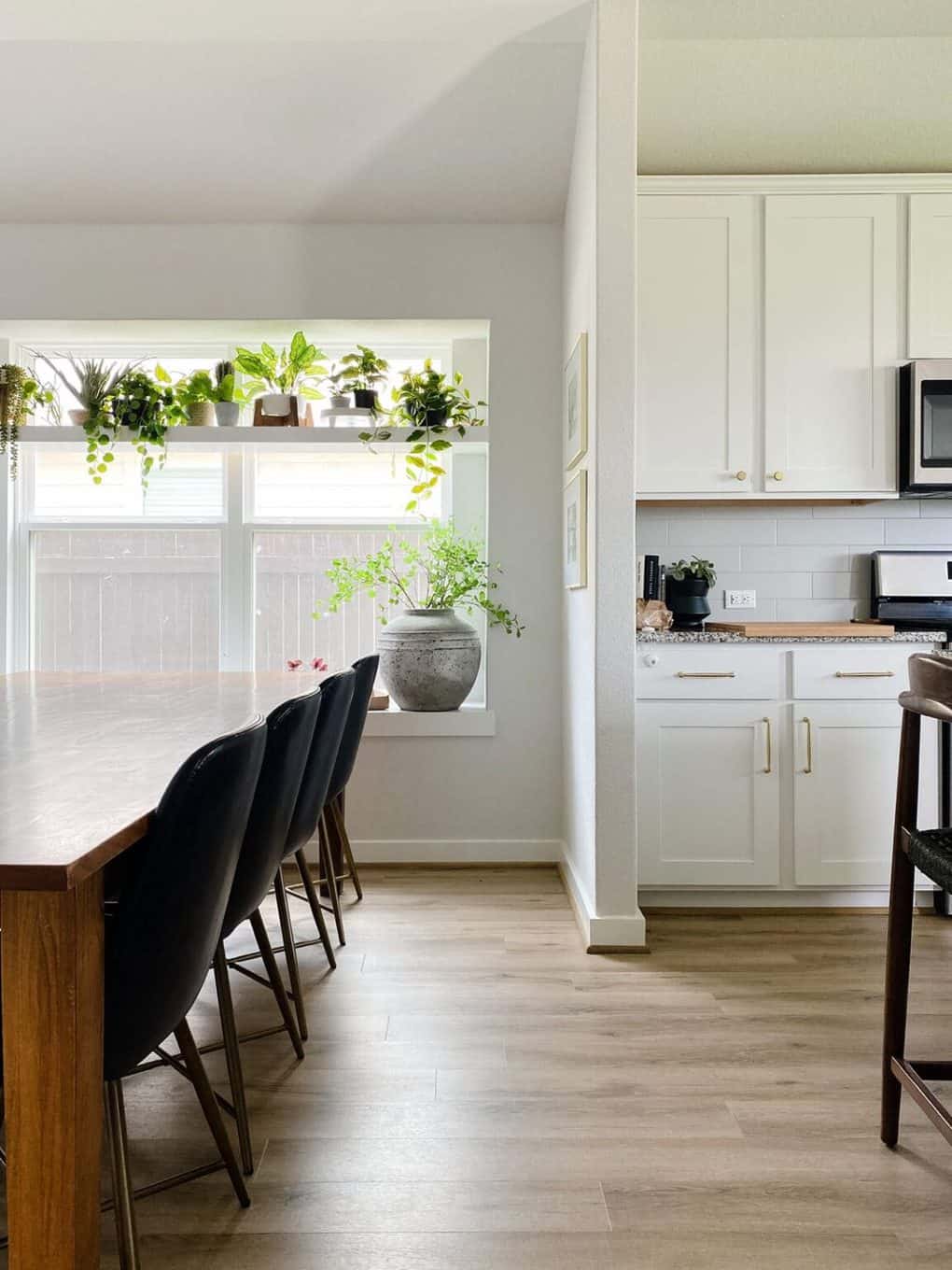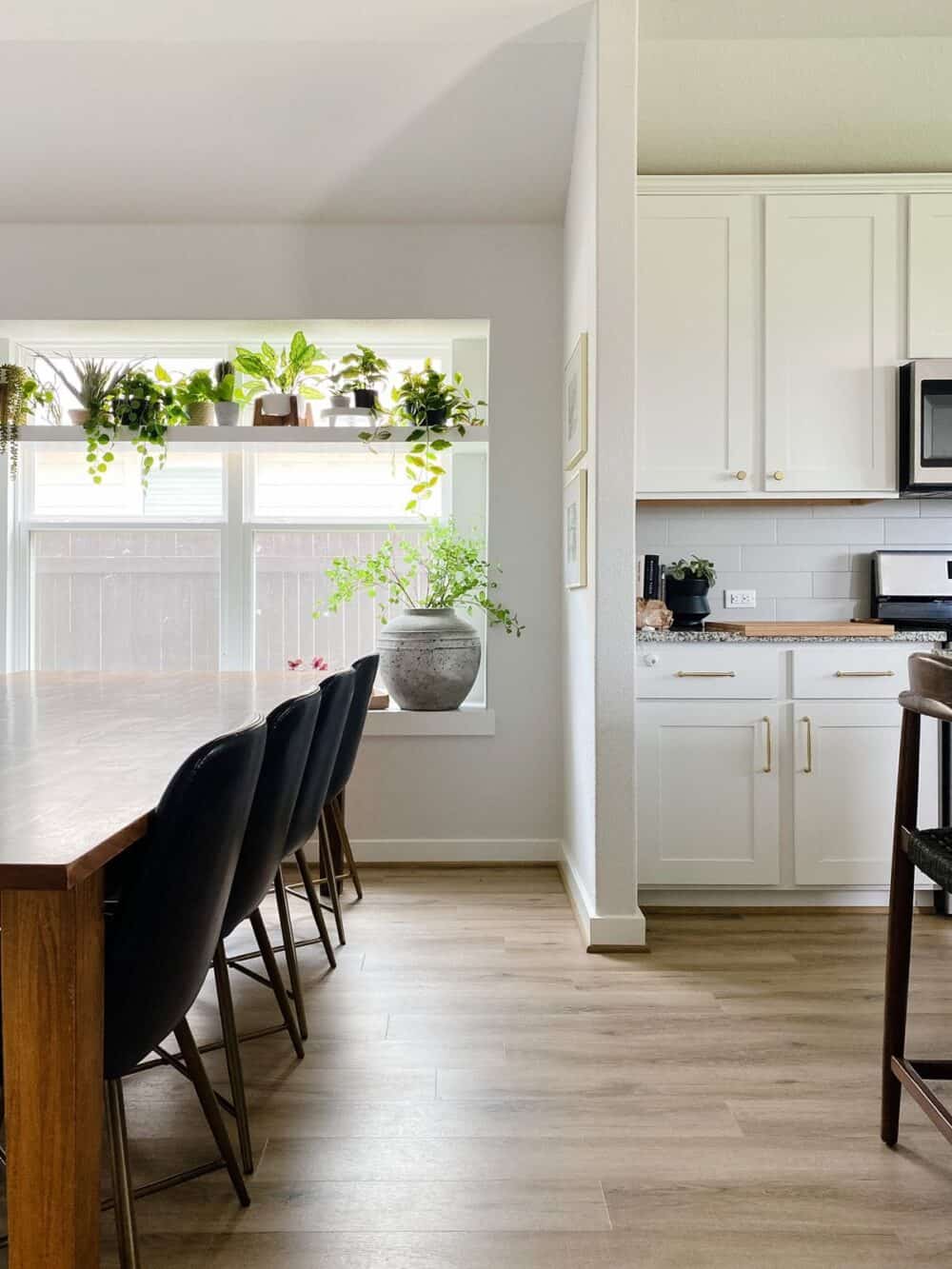 First Star vs. Agreeable Gray
I wanted to touch briefly on the differences between First Star and Agreeable Gray, because Agreeable Gray is probably the most popular Sherwin Williams neutral paint for interiors, and it's the color many (maybe even most) of the other homes in our neighborhood are painted.
Agreeable Gray is a very similar color, the key difference being that it's a warm, greige color rather than the cool gray of First Star. It's also a beautiful neutral, but may lend itself better to more traditional spaces where you want a warmer tone on the walls. It's a very versatile color that generally reads more brown/greige than white, and it looks great in almost every space.
This is the color I may have chosen for our home if I was choosing blindly, but I'm honestly so glad we ended up with First Star instead. I love the crisper, airier feel that it has, and the cooler shade really helps my entire home feel brighter.
first star in a real-life home
Now, let's take a look at how Sherwin Williams' First Star actually looks in a few spaces around our home.
You'll notice that it reads slightly differently in various rooms depending on the amount of natural light in the space, and that's going to be true of any gray or white paint that you pick! That's why it's so important to always sample your paint colors in various rooms and lighting situations, because the light makes all the difference.
SHERWIN WILLIAMS first star in our living room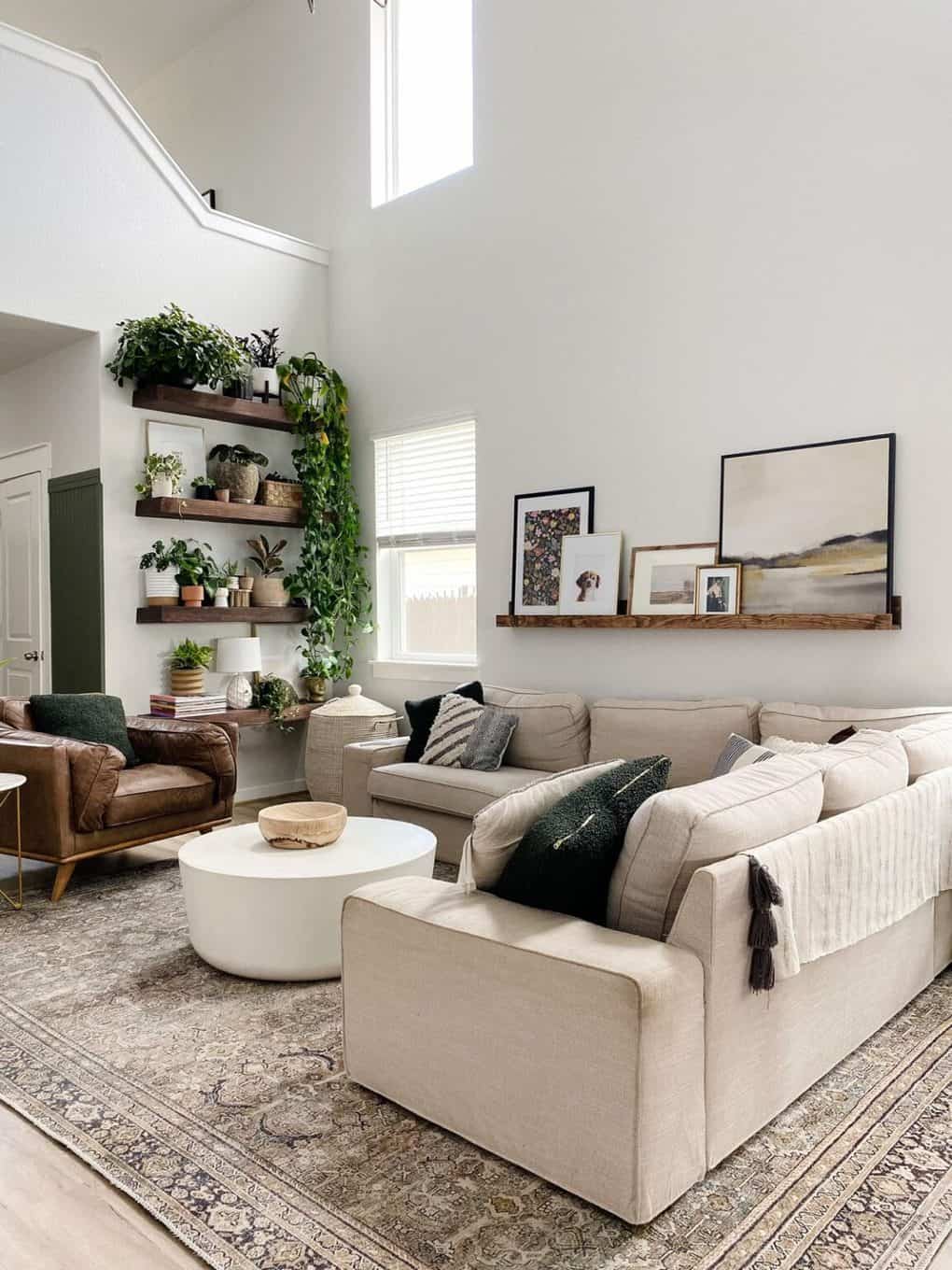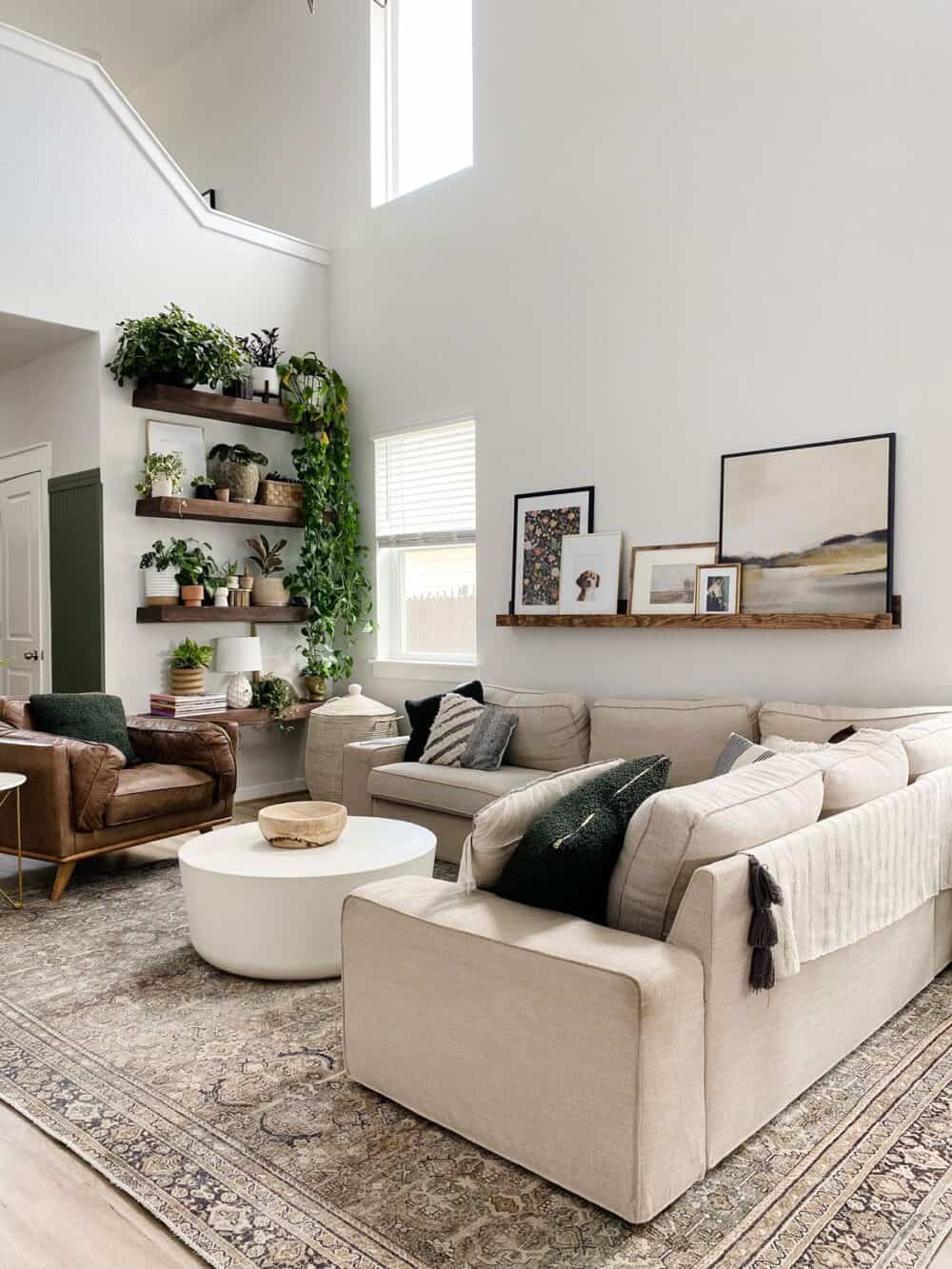 Here, you can see how First Star looks in our living room midday with no overhead lights on – just the natural light from the windows. Thanks to tons of natural light in our living room, we rarely (never?) turn on the overhead lights – we use a lamp or two in the evenings when we need to, but this room is almost always lit simply by the natural light from the windows.
SHERWIN WILLIAMS First Star in our dining room + kitchen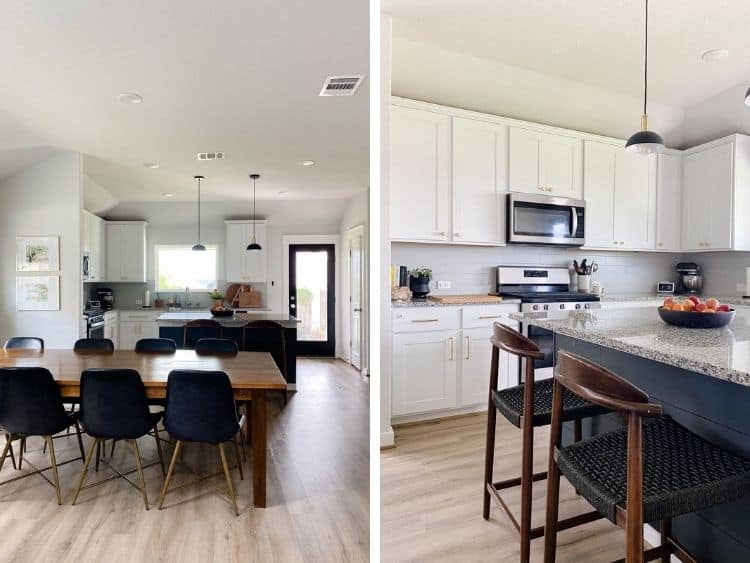 Here's a peek at how SW First Star looks in the kitchen and dining room area.
I particularly like this view because I feel like seeing it against the stark white cabinets gives you a great idea of the undertones in the color and a better picture of how it truly looks.
Sherwin Williams First Star in our upstairs hallway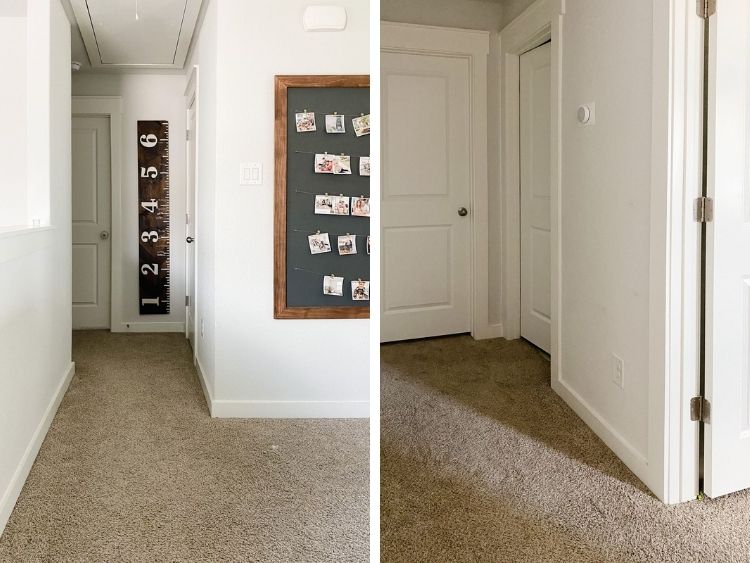 Here's a great example of what First Star looks like in a space with no real natural lighting at all. Our upstairs hallway has a bit of residual light from the rest of the house during the day, but at night it's basically a cave. On the left, you can see the first part of the hallway, where there's more light from the rest of the house. On the right, there's far less lighting – you really only get natural light in this space if the doors to the boys' rooms are open. It's a good example of how First Star might look in a home that doesn't have a ton of natural light!
---
I hope this was a helpful look at how this color looks in a real-life space! To see even more images of this color throughout our home, check out our most recent house tour!
Sherwin Williams' First Star is definitely my go-to white paint color for our home now, and I don't see myself ever changing it. It's ended up being the perfect white-but-not-too-white color for me, especially as a person who generally finds white walls to be boring!
What's your favorite neutral paint color for your home?!