I realized the other day that I haven't really shared many photos of our duplex yet, and I decided that now would be a good time to change that. Our little home is tiny, but we love it. It's definitely not as personalized as we would like it to be, as we are limited on what we can do (since, you know, we're renting) but we did our best with what we have.
When you walk into our house, this is what you see: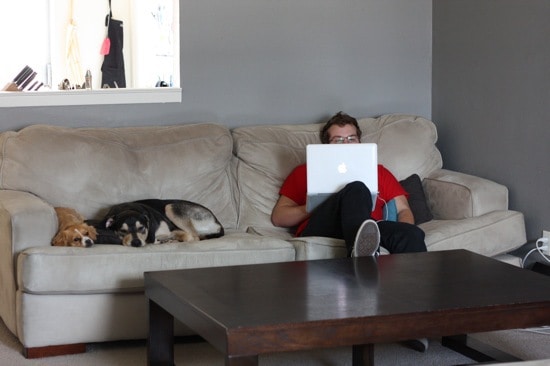 Sorry, my boys were all being lazy and I couldn't get them all to move long enough to get a good photo. This is probably more accurate, anyways.
On a side note, do you see how cute those dogs are? Seriously, I think we need a close up: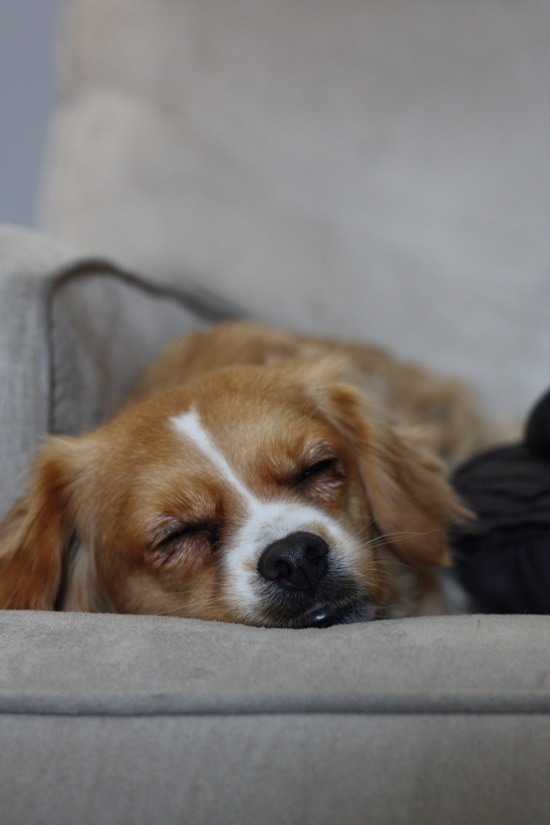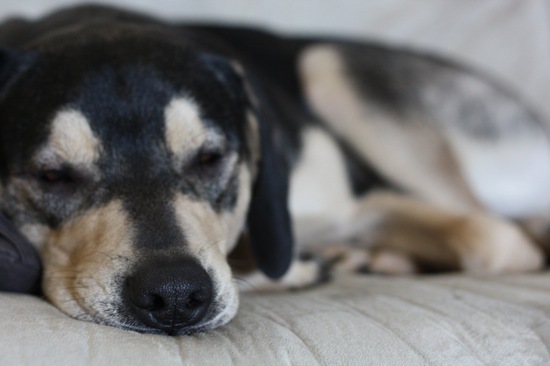 Love them.
Anyways, if you turn to your right, you'll see my least favorite part of our entire house: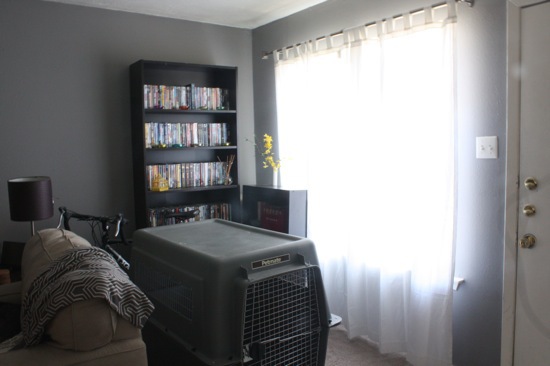 Ranger's massive kennel. It's a huge eyesore, but we don't have anywhere else to put it, so we deal. Hopefully when we move we'll have a laundry room or something that this can hang out in, so it's not one of the first things you see when you come into the house! There's also a bike behind it – Corey rides his bike to school sometimes when the weather is nice and, once again, this is the only place we can keep it as we don't have a garage and he doesn't want to leave it outside. Sigh.
If you're hanging out on the couch, this is what your view looks like: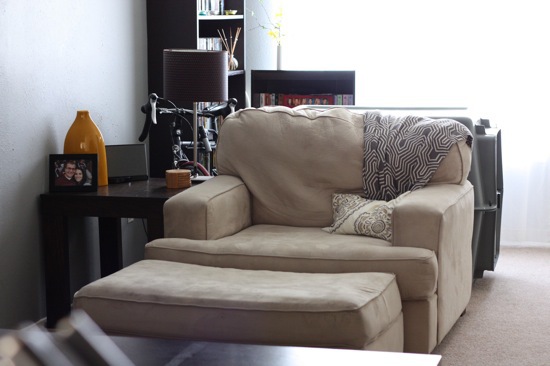 Our house is small enough that it's really difficult (read: pretty much impossible) for me to get a photo of the entire living room all at once, but here's the television, which is sitting off to the left of the couch: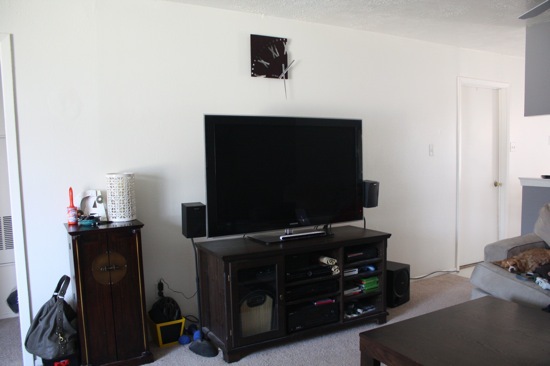 Yes, there is a door missing from that cabinet. Our dogs ran into it while it was open and cracked it. My dad's fixing it for us.
And opposite the television is our photo wall. It hasn't been updated in forever…hopefully the next project I tackle will be to get some wedding photos printed so I can change this up a bit!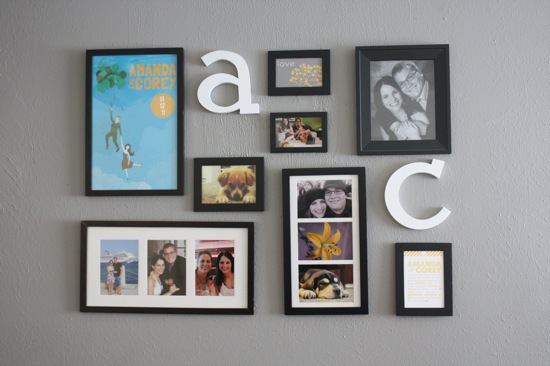 And that is our living room! I'd say it's probably one of the most "finished" rooms in our house, although the wall with the television really drives me nuts. We didn't want to paint too much in the house, since we have to paint it all back before we move, so we ended up leaving one wall in the living room white. It doesn't look terrible, but that wall looks so blank and boring compared to everything else!
I planned on sharing a bit more of the house today, but everything else is messy and I am too lazy to clean right now, so that will have to come later this week.
So, tell me, do you have a big eyesore in your house like our kennel? What have you done to conceal it? Any tips for us?