Today I'm sharing a really simple – but really fun – craft. Read on to learn how to make adorable DIY memory boxes using Rust-Oleum's Photo Transfer!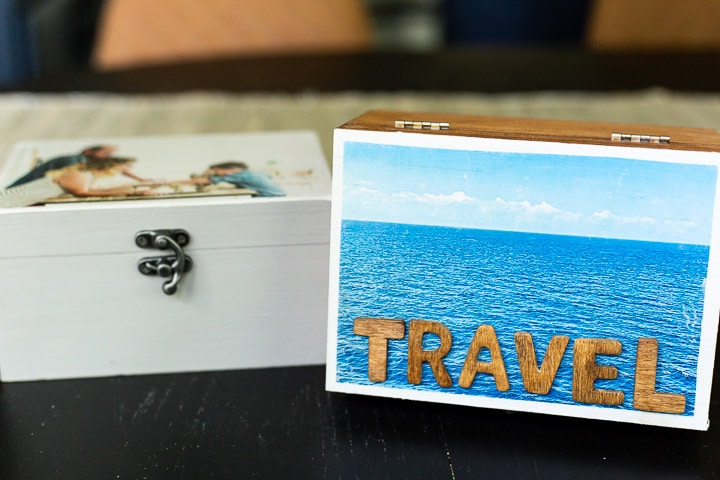 This post is sponsored by Rust-Oleum and contains affiliate links.
It's been quite some time since we backed off of the major renovation projects in our house and just tackled a simple, small craft, hasn't it?! Too long if you ask me! I love working on our home, but sometimes my brain needs a little break from all of the renovation chaos and I find it so calming to just tackle something simple.
That's why when my friends at Rust-Oleum challenged me to come up with two ways to decorate a simple DIY memory box using their new Photo Transfer product I was super excited to say yes! I haven't ever played around with transferring photos to wood but it always sounded like such a fun project – and I'm pleased to report that it truly is really fun and so satisfying to watch it come together!
Let's just jump right in, shall we?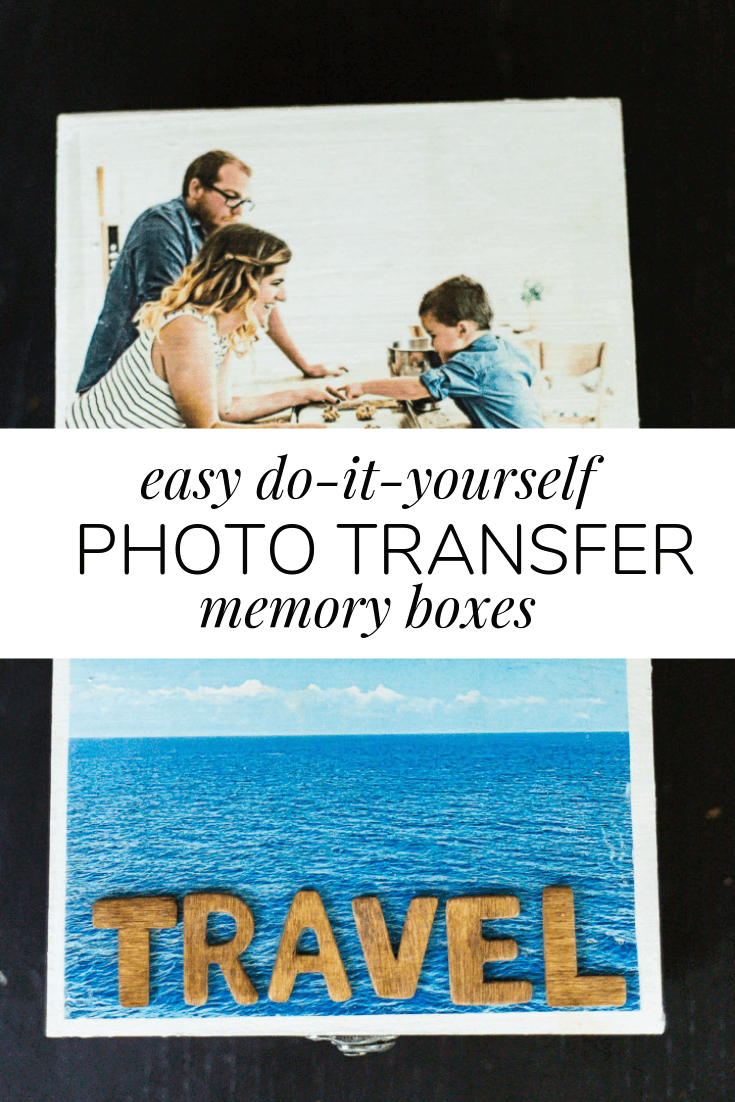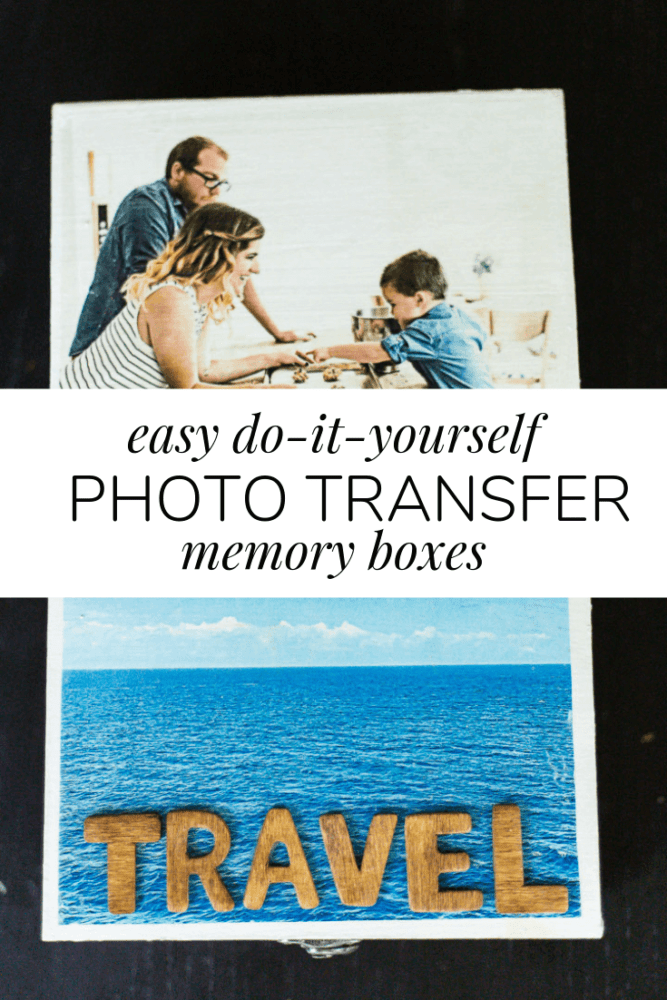 Easy DIY Memory Box ideas (Using rust-oleum's Photo transfer)
Idea #1: Make an heirloom DIY recipe box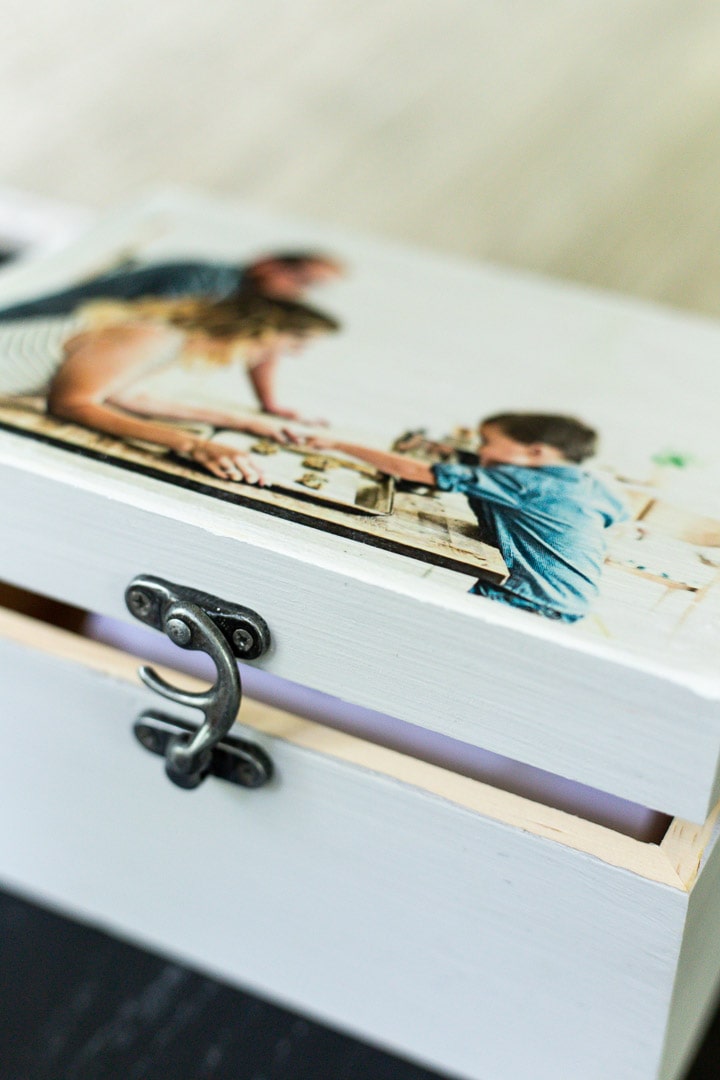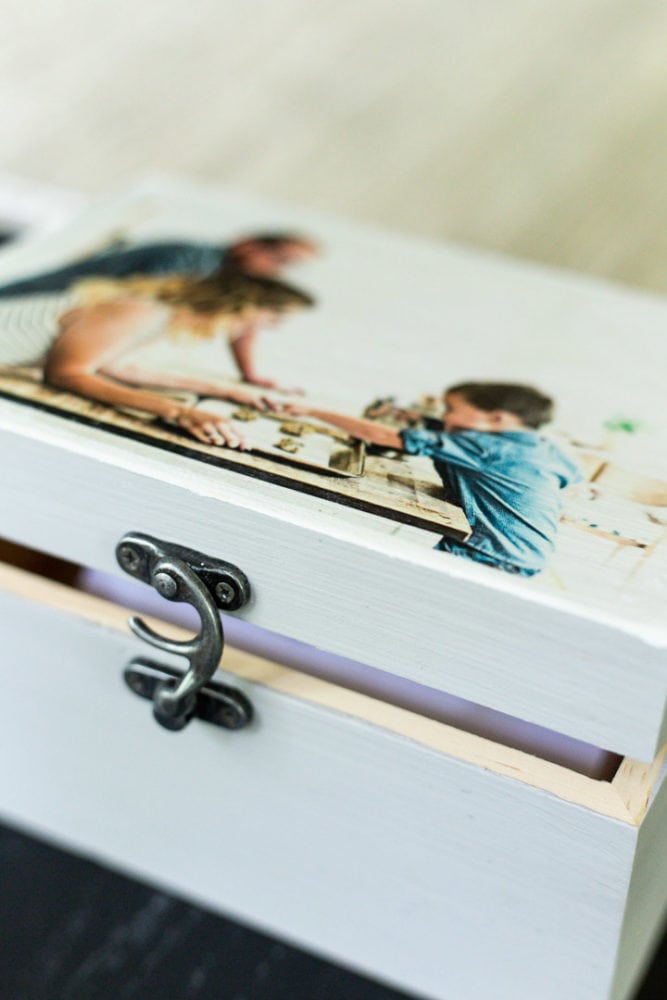 First up, let's chat about what would be the perfect handmade gift for your mom, grandma, aunt, or really – anyone who means a lot to you and loves to cook!
I know that most of us these days tend to use Pinterest and our favorite blogs to find new recipes, but if your family is anything like mine, some of the best family recipes are handwritten and that's how they're going to stay! My mom has big notebooks in her kitchen where she's cut and pasted favorite recipes or glued down index cards – how much cuter would it be to have this sweet little recipe box sitting on her counter corralling everything?!
Materials Needed: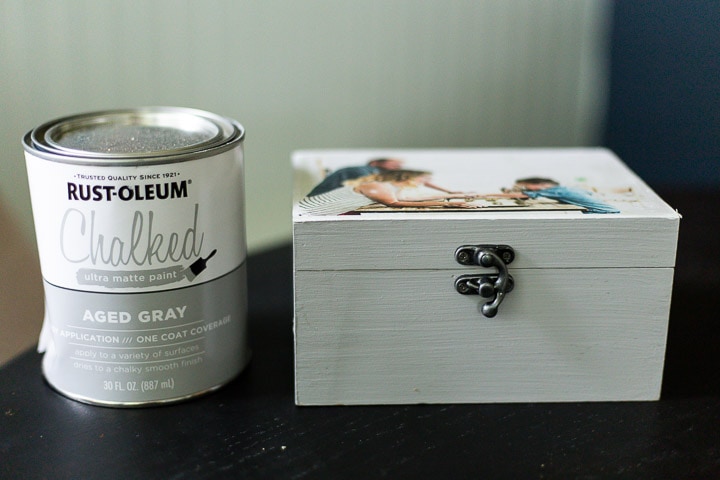 Your first step is to paint your box – you can paint or stain it, but I found that I had the very best results when I used Rust-Oleum's Chalked paint. The velvety finish works so well with the photo transfer and it definitely gives the crispest results! I also used this paint on our dining room table and on my favorite thrift store makeover, so it's safe to say it's one of my favorite paint products.
After my paint had dried fully, I was ready to add the photo. My favorite thing about Rust-Oleum's Photo Transfer is that you don't have to head out to the store to print out your photo on photo paper or anything fancy like that – it actually only works with photos printed with plain paper from a laser printer. How easy is that?!
NOTE: Please make sure you're using a laser printer and not inkjet. It will make a difference in the finished product!
I sized my photo so that it would cover most of the top of the box, and printed it out as-is. When you're printing the photo, remember that it's going to be a mirror image! So, if it has elements that can only be seen one way (like words), flip the image before printing it.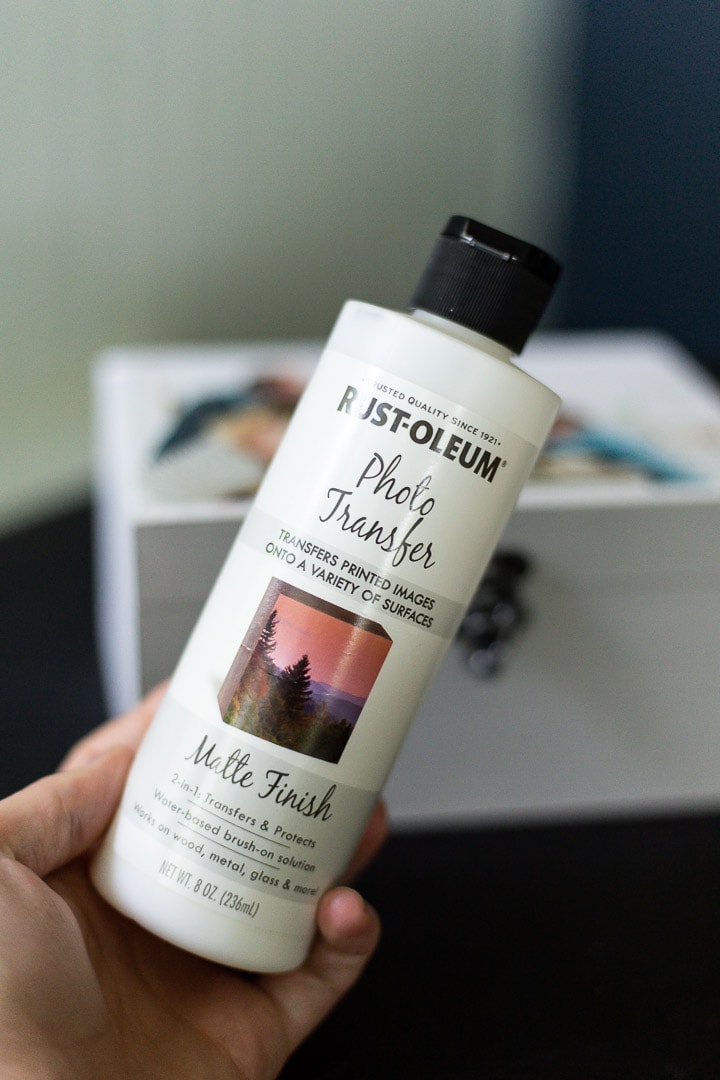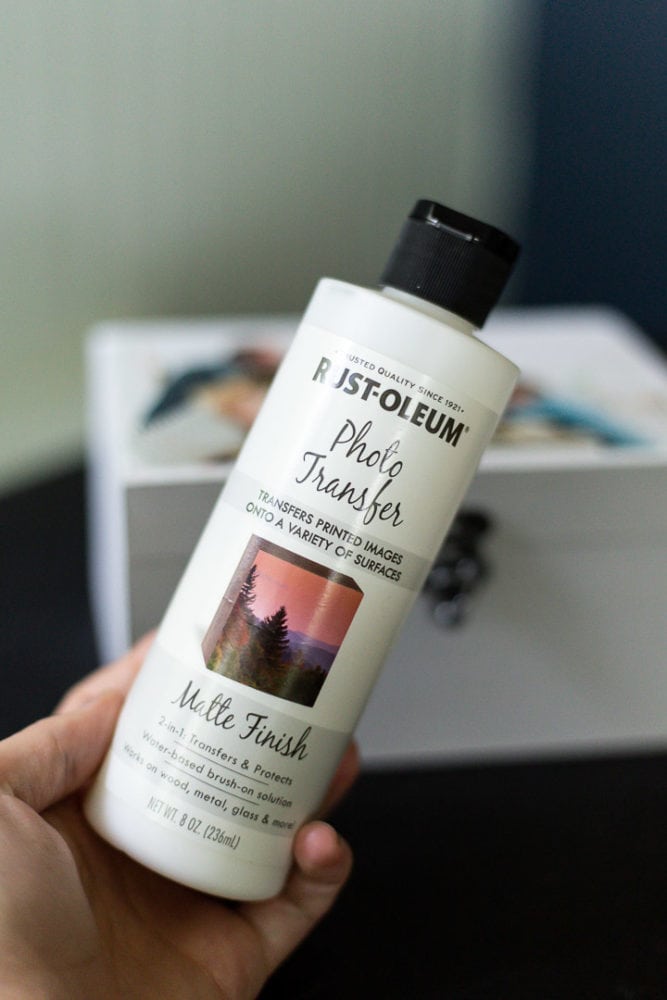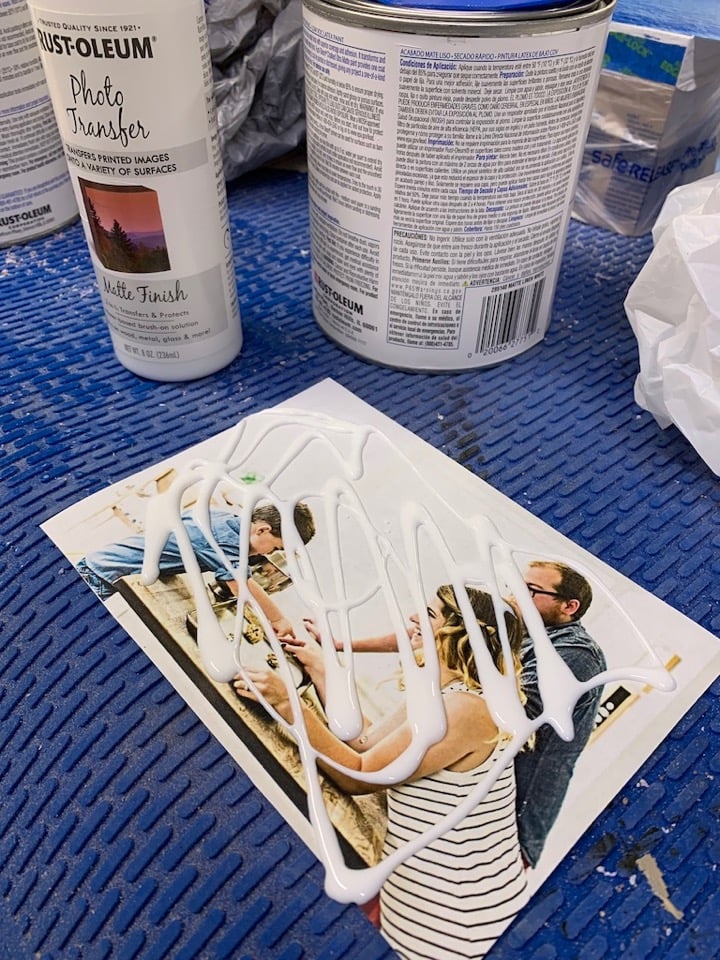 Once your image is printed and cut down to the size of the transfer, brush a generous amount of the Photo Transfer Medium onto the image, then flip it over and position it on your box. Gently press down to make sure there aren't any bubbles or wrinkles. Be sure that some of the product is touching every part of the photo – if you don't brush it on thoroughly, the parts without the Photo Transfer Medium touching them won't transfer! Once your photo is in place and has been smoothed out, walk away for 12 hours to let it dry fully!
After it has dried, grab a wet washcloth and gently rub the top of the image in a circular motion to remove the paper backing. It will start to flake off pretty quickly, but be patient with it and don't try to rush the process! After a few passes, all of the white space will be gone, and your image will be transferred over to the wood!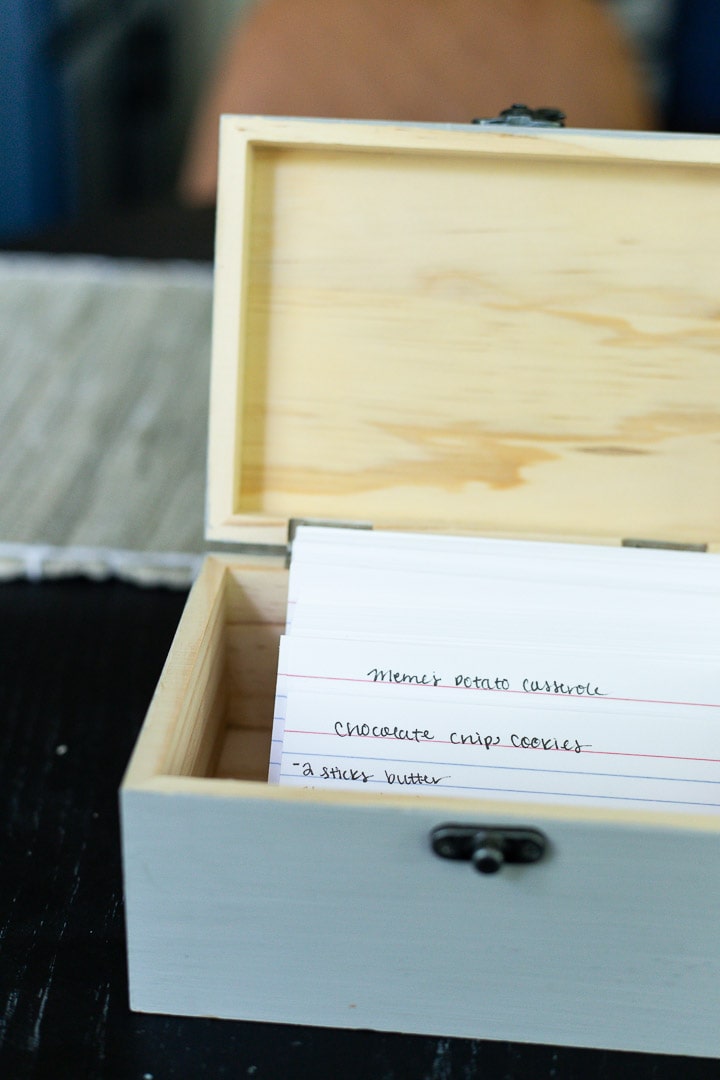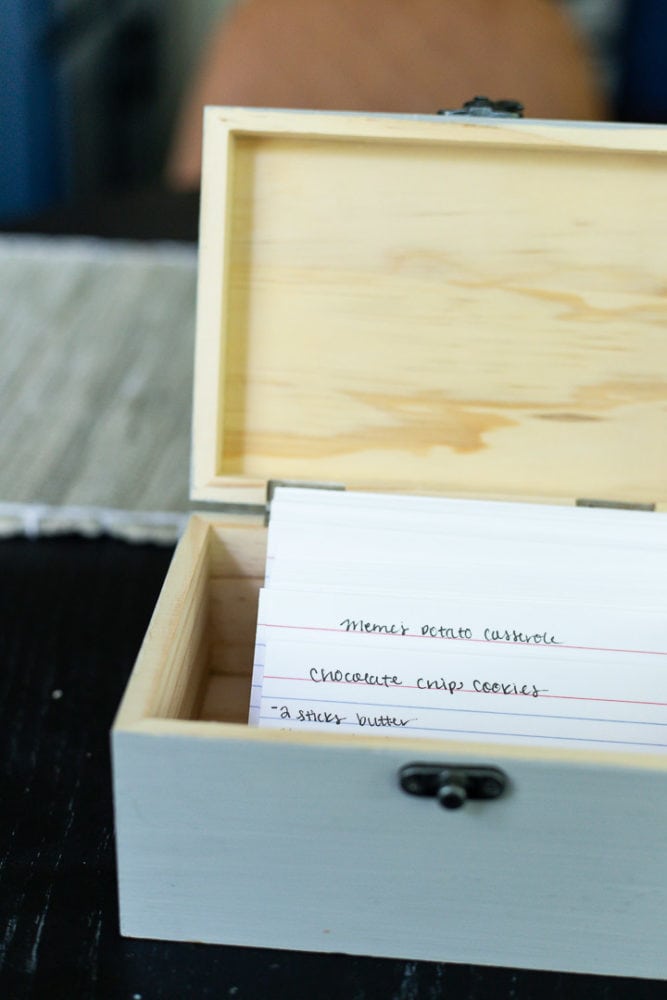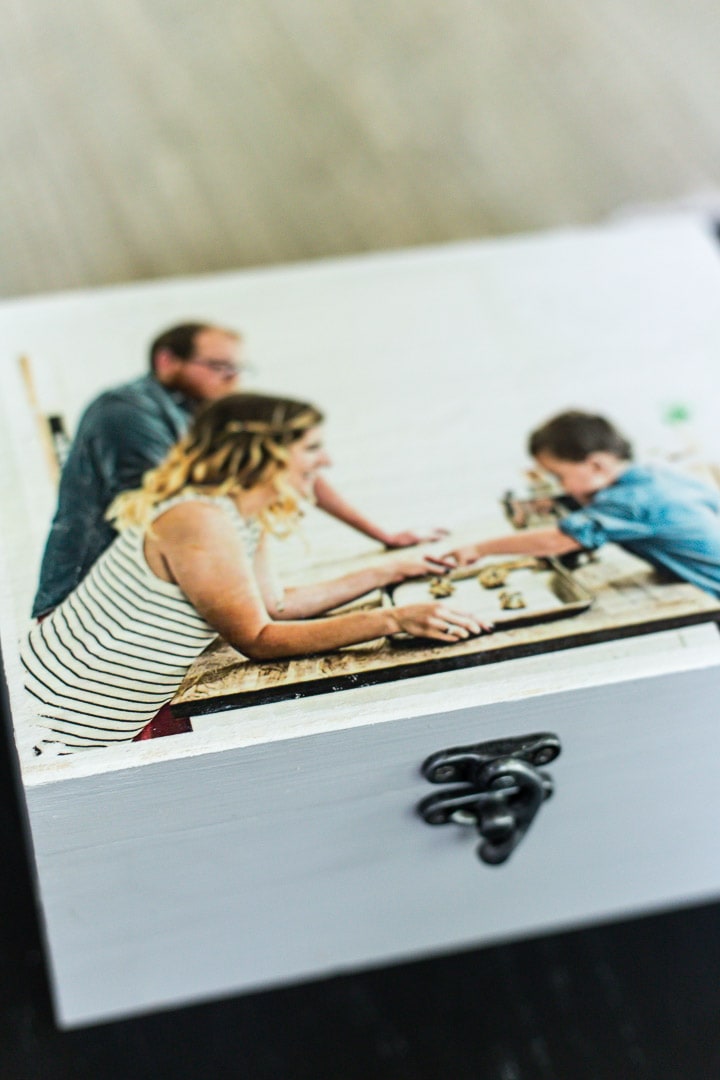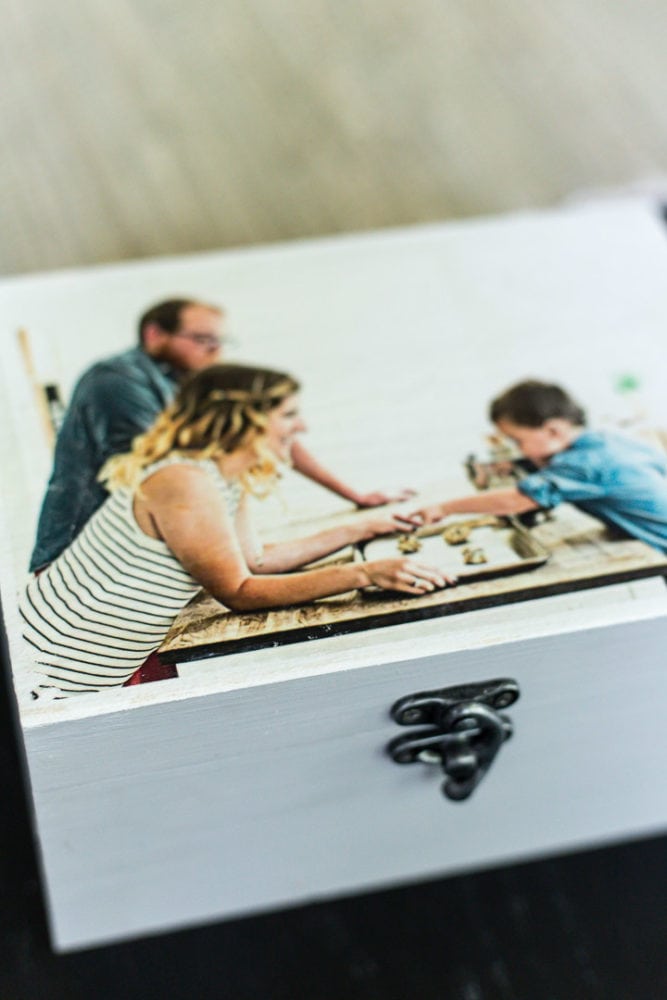 Finally, seal the image with another layer of the Photo Transfer Medium. This will help ensure that it lasts and doesn't fade over time. The image should be crisp and clean and so clear that you'll barely be able to believe it's real. It's seriously kind of mind-blowing.
Idea #2: make A fun DIY travel memory box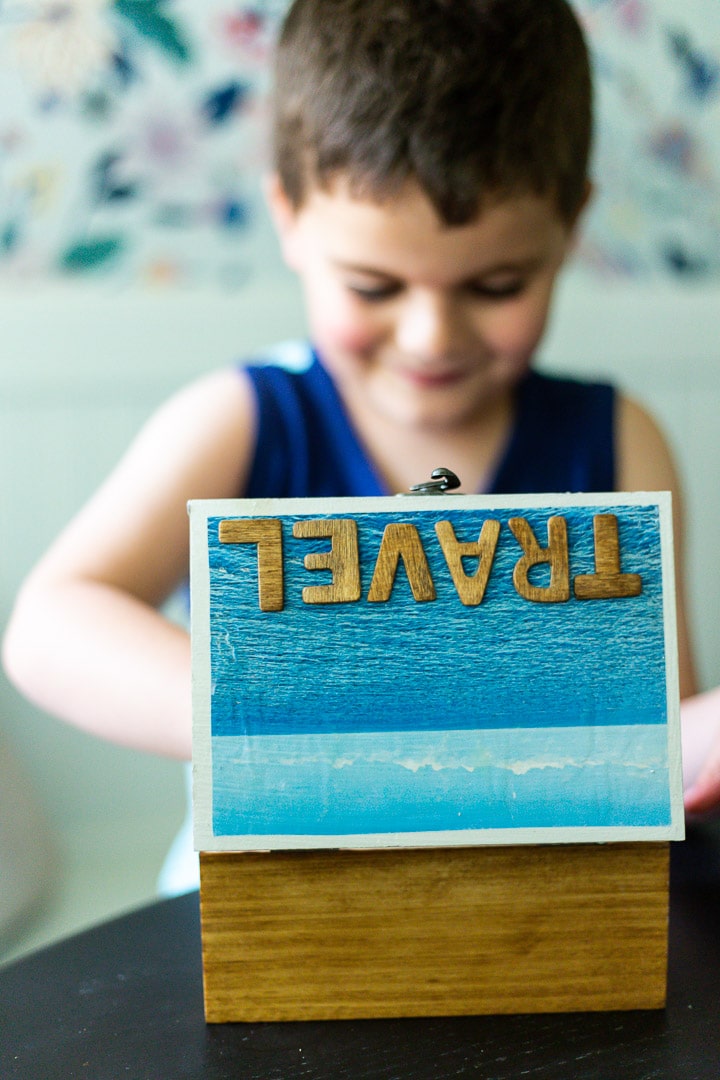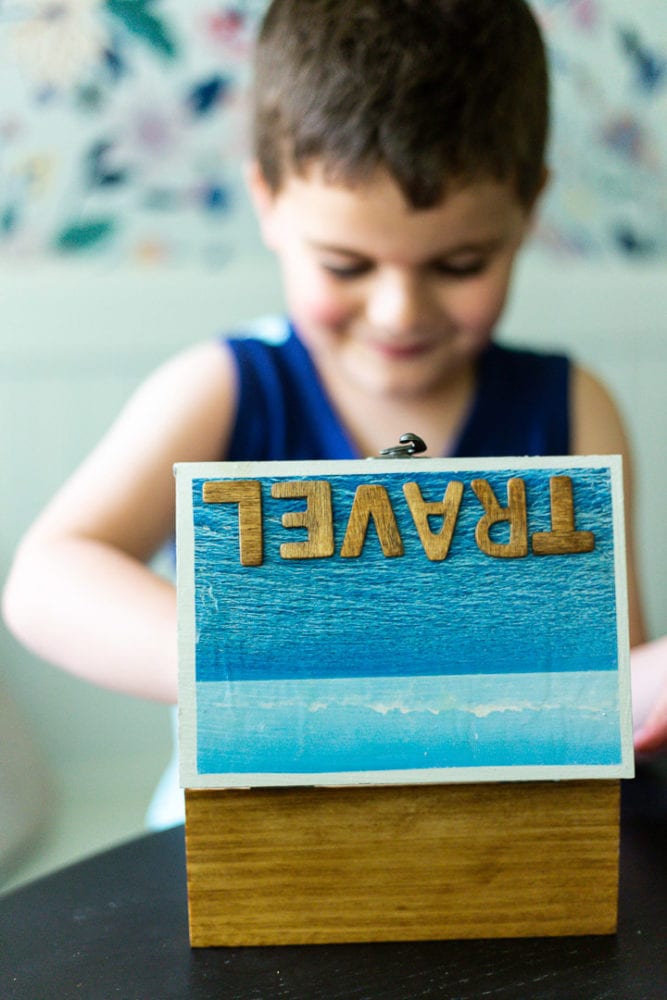 This box was something I was excited to try out for our five-year-old son. I don't know how many five-year-old boys you've been around, but if you've spent much time with one you'll know that they love to collect treasures that they cannot part with. Things like ticket stubs and seashells and rocks and random coins. It's sweet but exhausting and just about impossible to keep up with. Jackson had several little mementos like this from our recent family cruise, so I thought it would be fun to make him a little space where he can keep these things for as long as he wants to without me stepping on them all over his floor.
Materials Needed: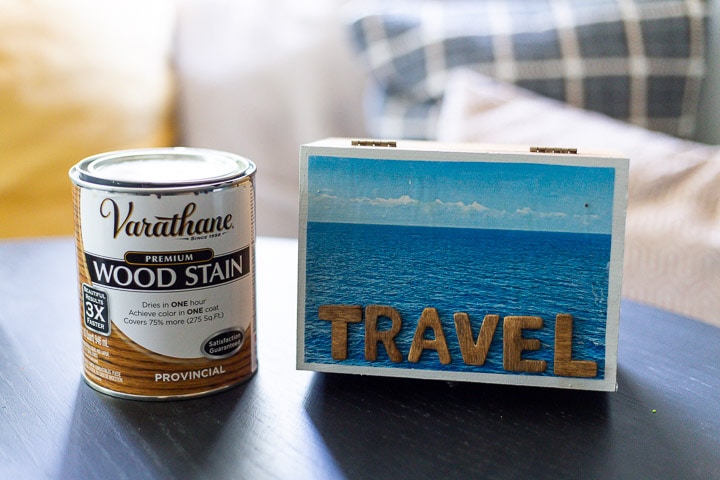 For this box, I wanted a stained look but I also wanted the photo to be super saturated and crisp. So, I stained the sides of the box with Varathane's Provincial and painted the top with Chalked paint in Linen White . This was probably an unnecessary step (it should transfer just fine onto stain as well!), but I had the best results with the chalked paint so I didn't want to mess with a good thing.
Follow the same process detailed above to transfer the image to your memory box. This time, I added some wood letters (stained with the same color, they're just darker because I let them sit longer!) that I just glued on top.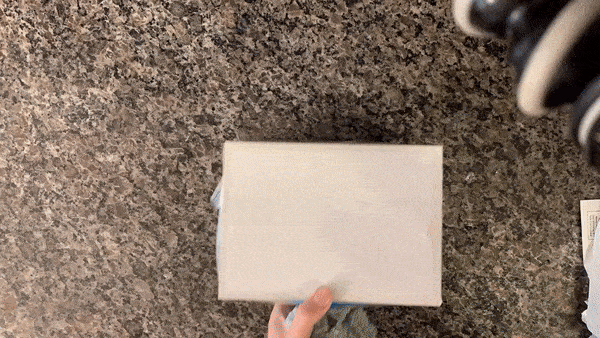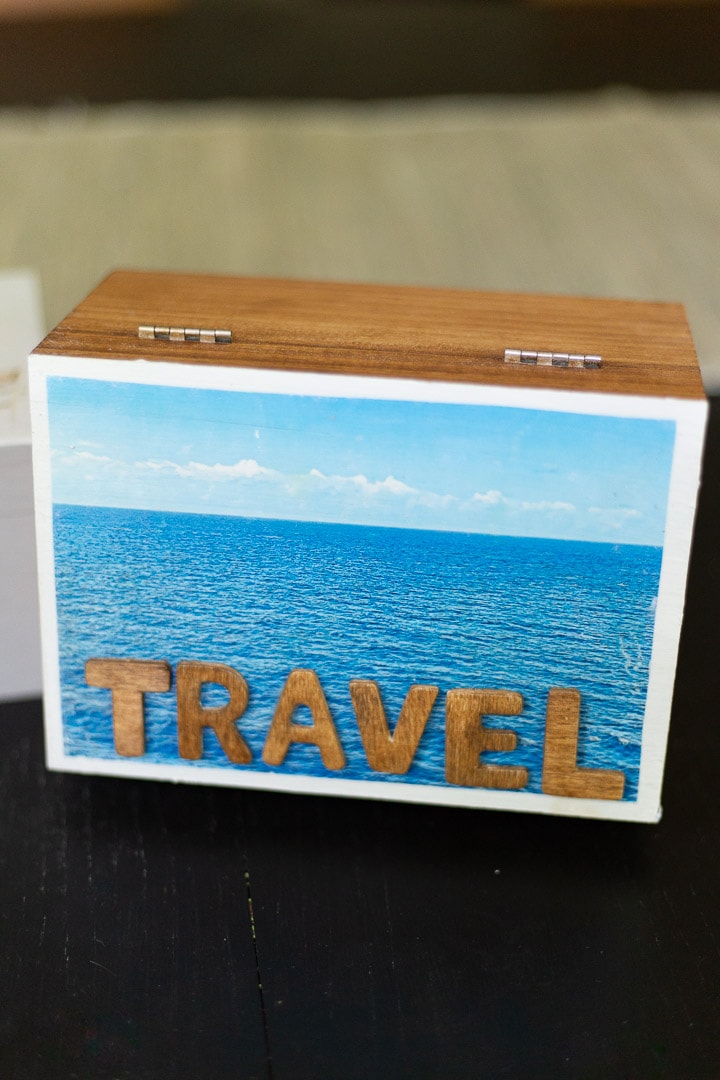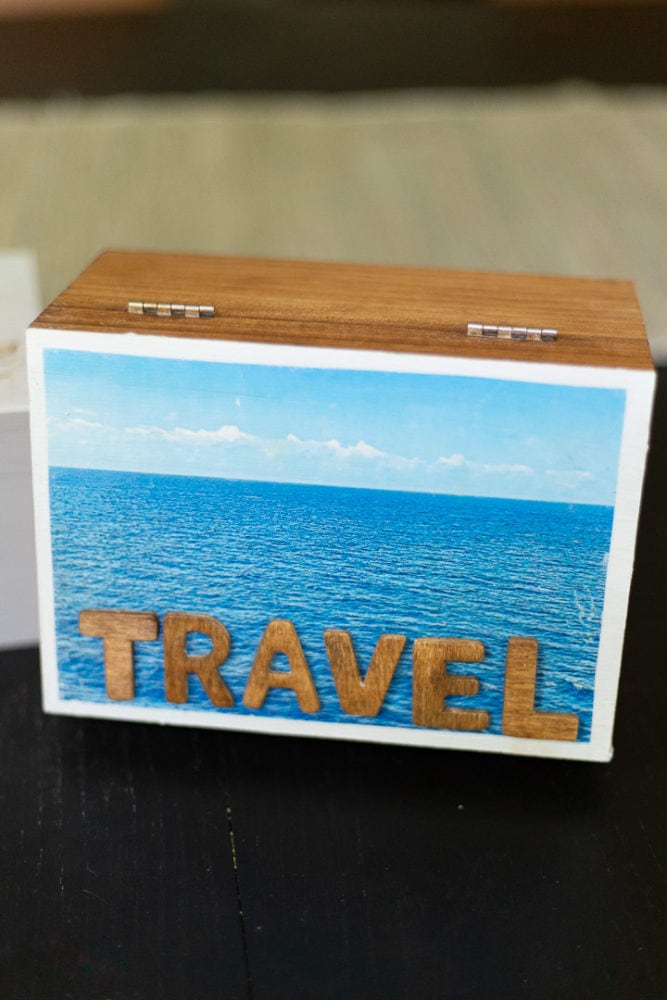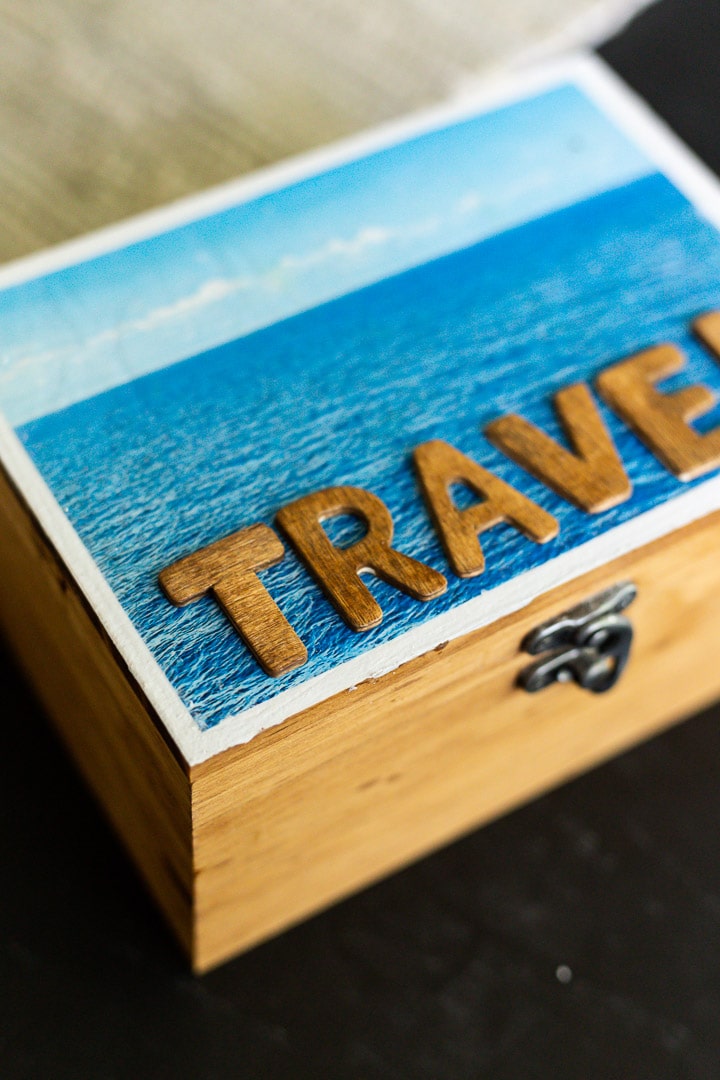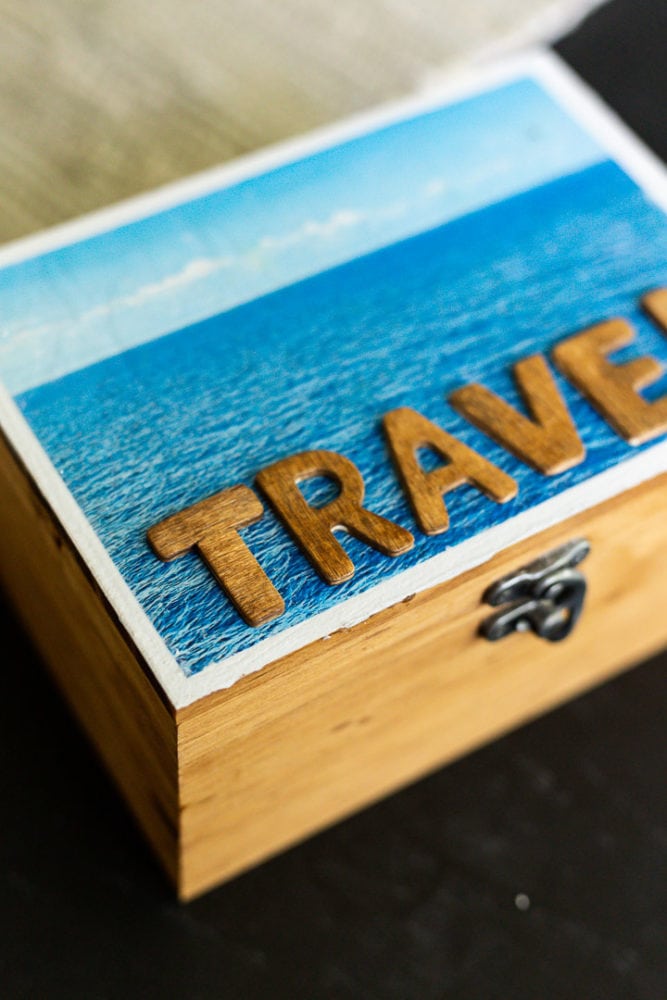 Jackson loves his memory box and I'm sure it will get filled up really quickly with all of his favorite keepsakes from any trip we take!
Other memory box ideas
Of course, there aren't any limitations on what you could use this basic method to make! Here are a few other fun memory box ideas:
A baby box with mementos from the hospital
A box for your kid's rock collection (or coin collection, or keychain collection, or whatever they collect!)
A jewelry box
A box for movie ticket stubs
A love letter box
A photo box
A wedding memory box (what a great wedding gift idea!)
A memory box of a specific loved one – like your grandfather or a dear friend
I'd love to see how creative y'all can get with this new Photo Transfer Medium – it can transfer photos onto wood, fabric, metal, glass, and more, so there are unlimited possibilities! Let me know if you try something fun with this cool new product – I'd love to hear what you'd use it for!