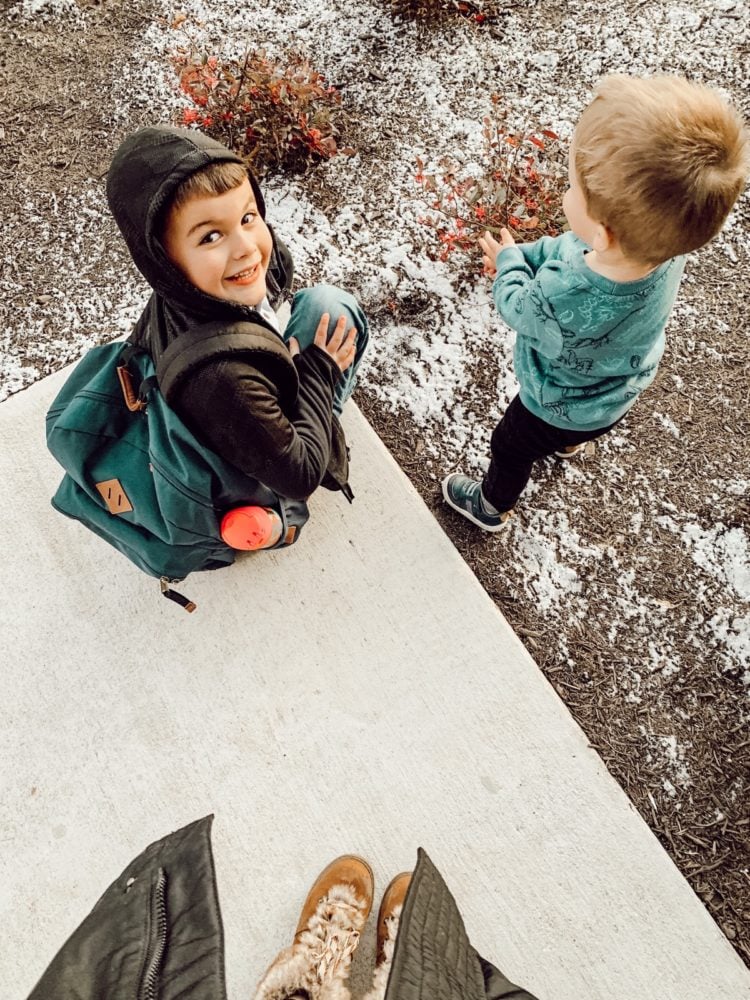 We got a tiiiiiny amount of snow this week and I thought Jackson was going to just die of happiness. Corey and I keep saying we need to take him somewhere to experience actual snow someday soon .- I'm brainstorming locations now. What are you favorite places to have some fun in the snow?
Of course, on the total opposite end of the spectrum, we're also starting to make preparations for our family cruise coming up next month! We booked it about a year ago and have been counting down the days ever since. We went on this trip with my parents and some of their friends last year and it was just magical – the boys love spending an entire week with their grandparents, and Corey and I love having some extra adults around to help wrangle them!
We decided to fully embrace the cheesy family vacation situation and we got these shirts for our family (because Grant is obsessed right now), and told everyone on the trip that we were also getting these. So, we're going to be super cool. In slightly more fashionable news, I finally snagged this bathing suit that I've been eyeing for two months now, and I also got these high-waisted bottoms with this cute top for the trip. I have plenty of bathing suits already, but there's something about a vacation that makes me feel like I need another one.
Just me?
We plan to spend the weekend diving into our DIY nightstands and trying to get in a bit of relaxing time too. Hope you have a lovely weekend!
ICYMI: This week on the blog
elsewhere on the internet…
Have a happy weekend!