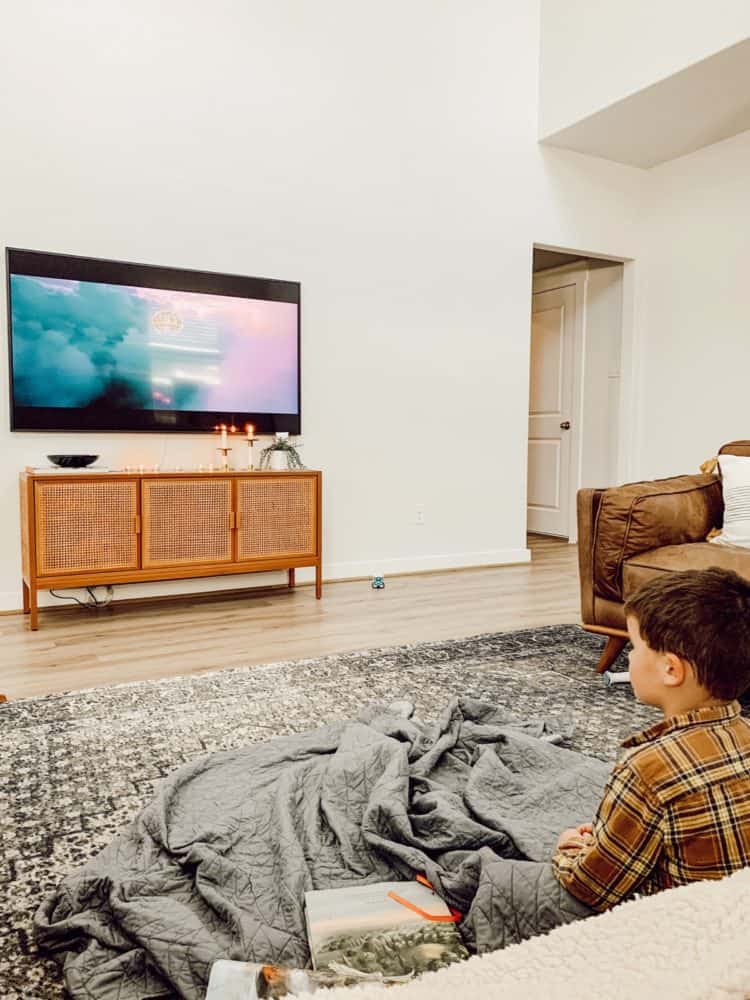 Happy Friday!
This week, Jackson and I finished reading the second Harry Potter book, so we had a movie night to watch the movie (complete with tons of candles to make it look like Hogwarts, of course) and we started on the third book! I feel like after this one we might have to slow down – they get a little scary, don't they?!
I'm thrilled for the weekend this week – do weekends even mean anything to you anymore?
We've made a concerted effort to make our weekends feel a little set apart from the rest of the week – I've stopped posting anything on Instagram over the weekend, I don't put makeup on, we keep pajamas on as long as we want to, and we try to have some special family fun. Think: big breakfasts, movie nights, board games, and lots of long walks!
It's hard to make anything feel special these days, but I think the more we can do to make our weekends be a little set apart, the more sane we'll stay.
At least, it's a theory I'm working with. I'll let you know how it turns out.
Today marks five entire weeks of quarantining/social distancing for us. In some ways, it's been so incredibly lovely to have all of this extra family time – I love that Corey is working from home, we've settled into a school routine that I enjoy (most days), and it does feel like a time we'll look back on with fondness. But, on the other hand, we miss my parents desperately (the boys FaceTime with them every night!), we miss our friends, and we're heartbroken for all of the families who have been really negatively affected financially by all of this.
We are doing a birthday parade for one of Jackson's friends tomorrow morning, and I'm honestly so excited to get out of the house and see some friendly faces.
And maybe while we're already out of the house we can grab some drive through breakfast tacos!
Anything to make the day feel a little more special, you know?!
ICYMI: This week on the blog
I shared the super simple (and super adorable) DIY wreath I put together for our front door, along with a mini reveal of all the changes we've made to our front porch lately.
And, we've officially started our laundry room makeover! Here's all the details on what we're planning – you can follow along with all of the progress on Instagram stories!
From the archives: Last week on Instagram stories I detailed a ton of old projects for y'all (it was SO FUN!). The most popular one was our master bathroom renovation from our first house – which made me so happy because it's probably one of the most flawed projects we've done! Just goes to show you can make mistakes and still end up with a gorgeous result.
elsewhere on the internet…
Have a happy weekend, friends!