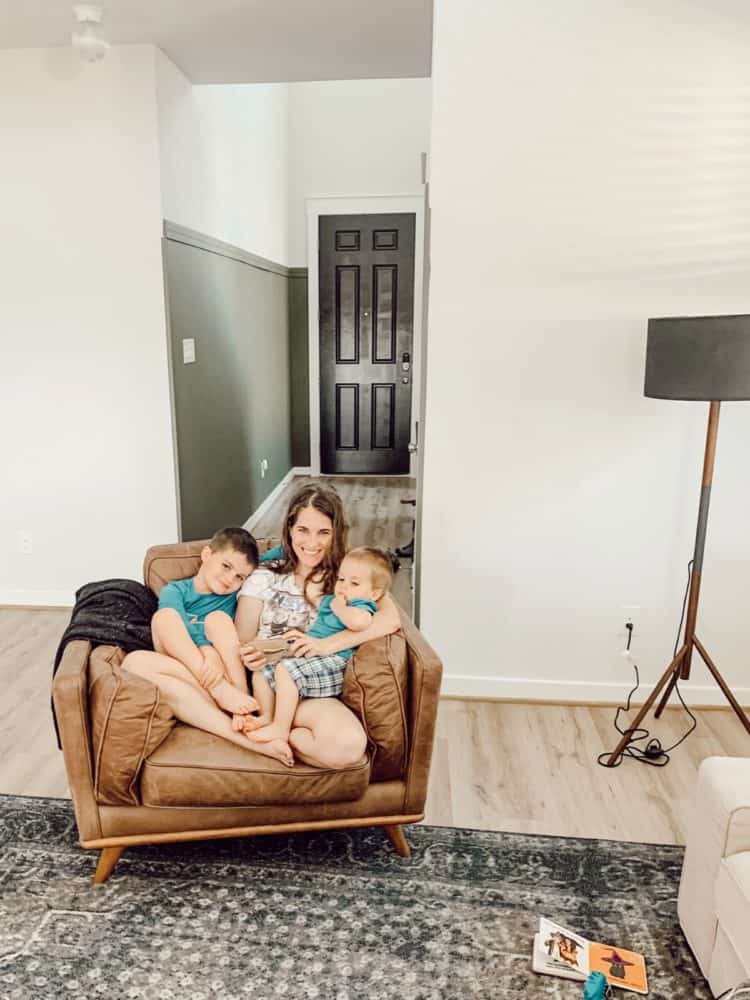 Happy Friday, friends!
This week I felt some of the inconveniences of this whole quarantine thing pretty hard. I've been waiting on some paint to arrive for our playhouse for three weeks now (it SAYS it's arriving today, so we'll see!), I keep running out of project supplies, and I just wanna go to the dang hardware store and browse in peace!
But, despite the annoyances, Corey and I were discussing earlier this week that we're quite enjoying having him work from home and getting all this extra time together. We're saving some serious money on gas and tolls, and with no commute we get so much more time together.
We spent a lot of time working on outdoor projects this week – we hung some light on our back patio, made a quick DIY coffee table from scrap wood, and got some plant from our favorite local nursery. Next week I'm HOPING to paint the playhouse (hurry up paint!), and maybe get started tiling in the laundry room!
Basically, what I'm saying here is that I'm coping with the stress of quarantine by taking on approximately 7 thousand projects at once, and it's working out well for me.
My plans this weekend, however, include copious amounts of time playing the Nintendo 64 (because of course we busted that out this week), staying in my pajamas, and baking my feelings with some biscuits, pretzels, and maybe even some chocolate chip cookies too. It's gonna be lovely.
ICYMI: On the blog this week
Elsewhere on the internet
Hope you're having a great Friday!