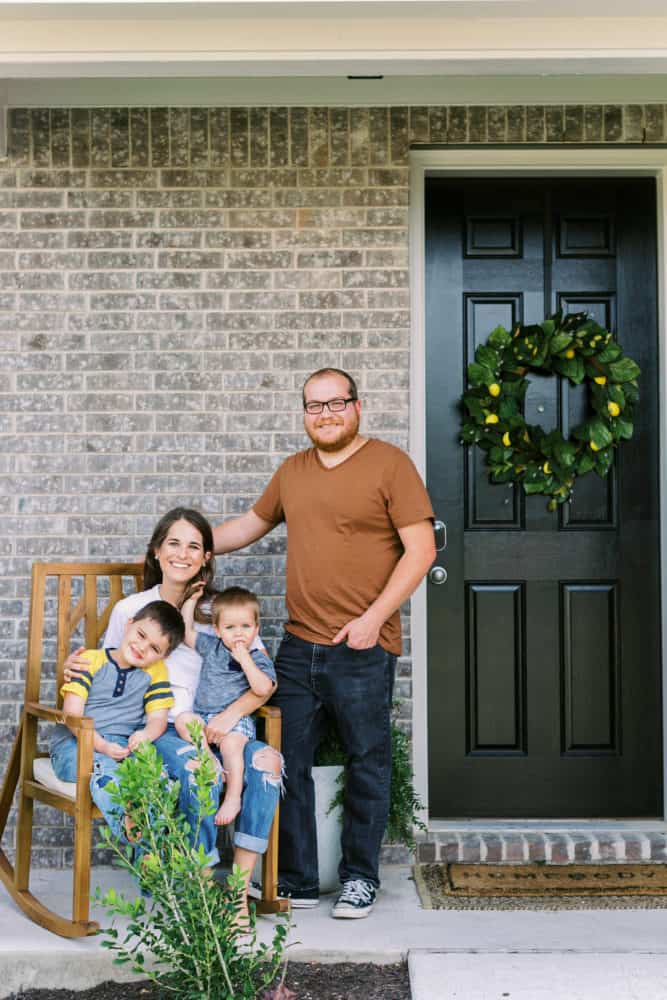 Ahh, Friday.
I've come to really look forward to Fridays for a totally different reason than I used to. I used to look forward to time with friends, going and doing fun things with the family, and having Corey home with us. Now? Fridays mean I get to take a few days off of work (what a novel concept!), slow down even more and just BE with our family.
I feel like I say this every week, but as difficult as this quarantine time has been, it has really taught me how to soak up our family time and rest a bit. I needed that lesson and I hope it's one I carry with me when all of this is over!
This week was a busy one in our house. We had some front porch photos taken by my dear friend Jessica Scott (I highly recommend her if you have ANY photography needs!), and I worked on tiling in the laundry room. I'm hoping that by the time today is over the room will be grouted and ready to be sealed for a final time – but if I know anything about projects it's that they almost never go as planned so we'll see what happens!
This week was also a little frustrating for me, to be honest. I am in the middle of approximately 2,000 different projects and haven't been able to complete ANY of them because we've been waiting on bits and pieces of supplies. Combine the shipping time with having the kids at home 24/7 and it's a recipe for not a lot of progress. I felt a little like a failure this week when I realized I wasn't going to be able to publish any new content because I just didn't have the stuff!
I guess another quarantine lesson I'm learning is that sometimes you've gotta go with the flow and not be so hard on yourself.
On that note, though, if you have suggestions or requests for blog posts that won't require project supplies, I'd love to hear them! My brain is scattered in about 20 different directions these days, so I'll take all the help I can get.
I hope you have a lovely, restful weekend, friends!
elsewhere on the internet…