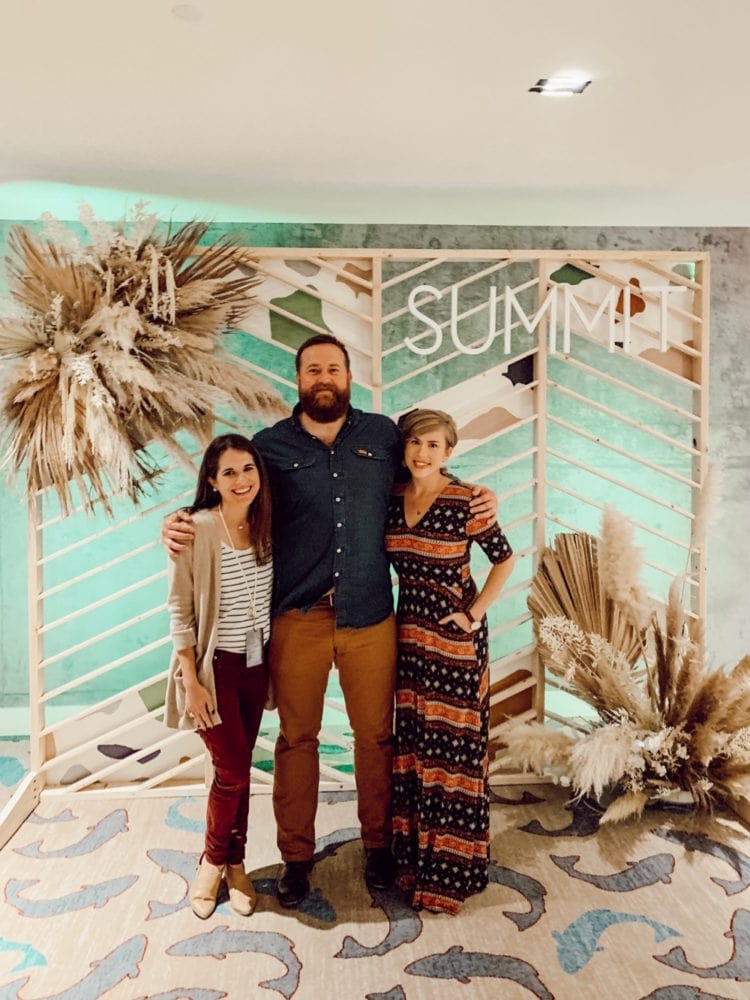 Happy weekend, friends! This week I headed to downtown Austin for a conference with our ad network, and it was such a fantastic few days of learning, networking, and not nearly enough sleep. It was my first time (ever!) going to a conference without Corey by my side, and I was nervous, but I think I did a pretty good job!
I got to meet Erin & Ben Napier from the HGTV show Home Town on Wednesday evening since they were the keynote speakers – I had never heard of them before but they were so sweet and all of you on Instagram convinced me that I have to watch their show. Soooo I know what I'll be doing this weekend while I recover from all of the socializing I did this week (#introvertproblems).
I left the conference feeling super revitalized and motivated and with no less than 30 new blog post ideas for you so get excited.
Corey drove by the new house while I was gone, and he texted to tell me that the front door is painted (brown – boo!), most of the fence is up, and sod was being laid. Sod! That means we're getting so close to the finish line and I cannot even begin to tell you how excited I am. I think it might even be time to start packing this week (eeek!).
ICYMI: This week on the blog
I made an adorable DIY lap desk for Jackson and I'm so proud of how it turned out. He loves it, and it was such an easy project (I promise you can do it).
I also rounded up a few favorite ideas for how to display family photos – I want to get better about this in the new house, and writing this post got me so excited!
I also spent a bit of time working on my Amazon storefront – it's got aaaaaall of our favorite Amazon products in one handy spot, so be sure to keep an eye on it! It's still in the very beginning stages, but I'm going to be pouring a lot more effort into it to make things easier for you to find, so stay tuned!
Elsewhere on the internet

Have a happy weekend!