How to Display Family Photos
We just had a little family photo session done, and I'm so excited to figure out some creative ways to display them in our new house! Today, I'm sharing some ideas for how to display family photos in your home in creative and beautiful ways.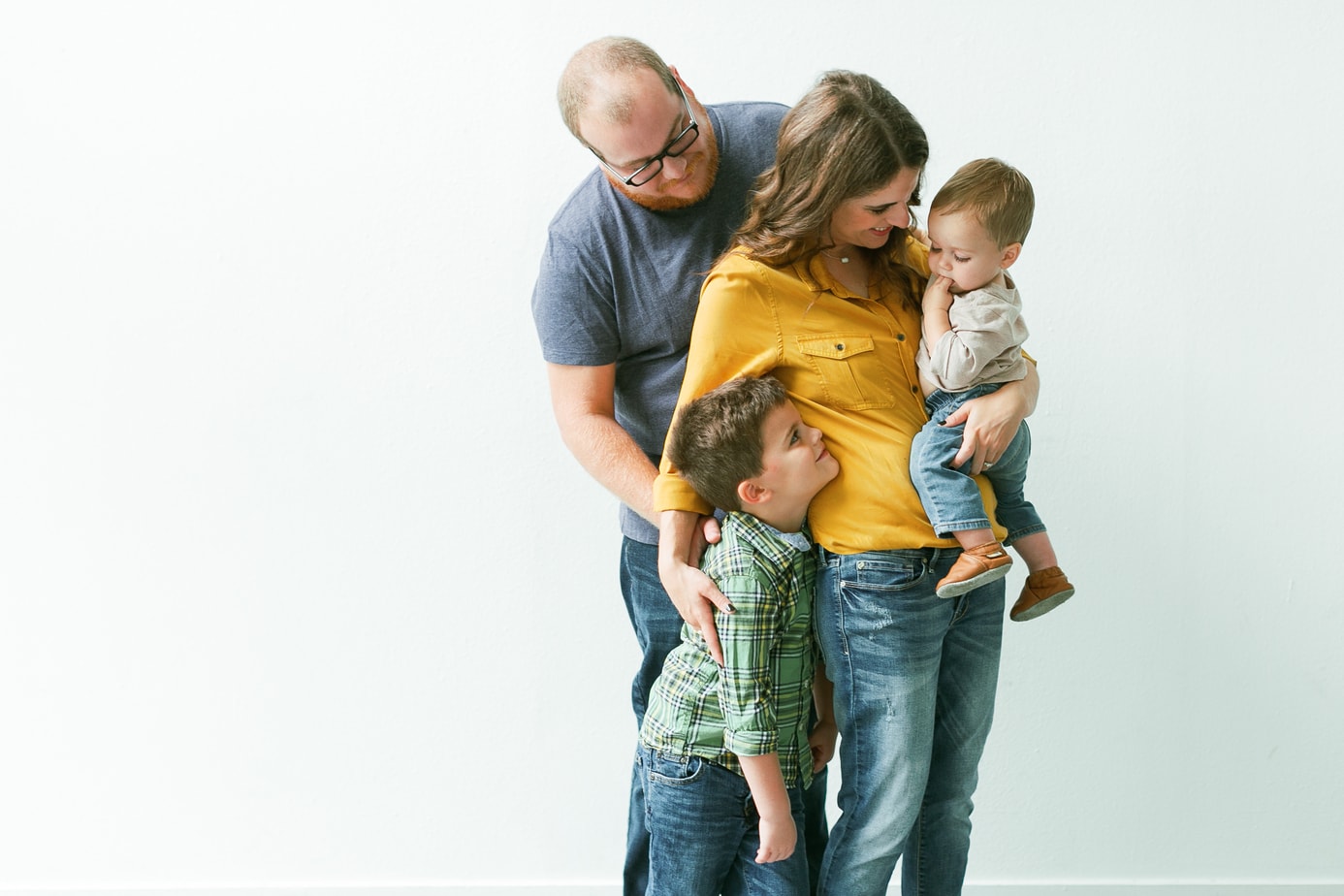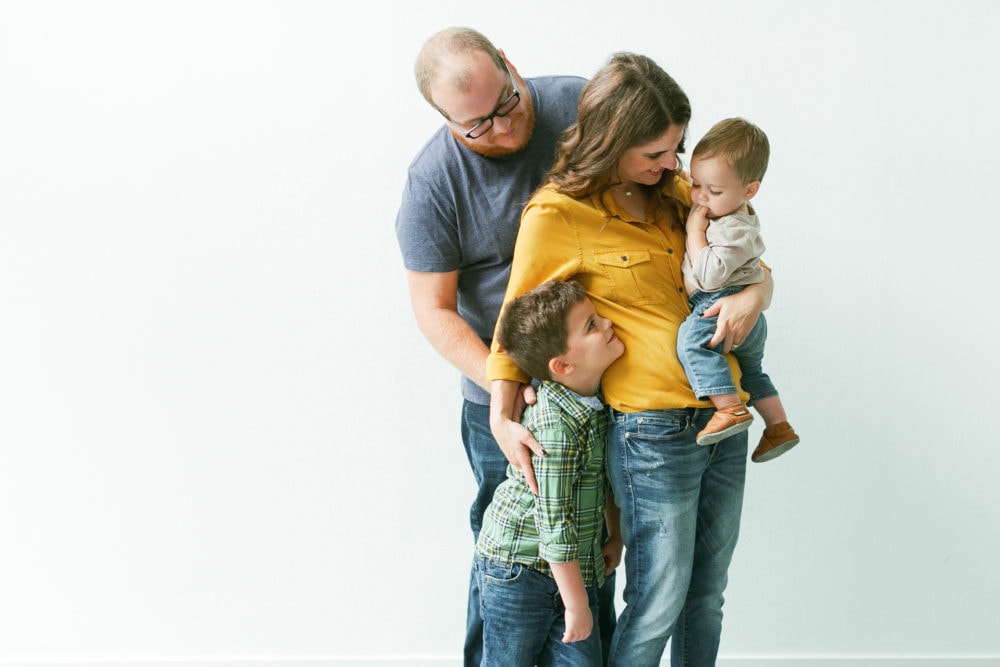 A couple of weeks ago, we did a mini family photo session with one of our sweet friends (Austin-area readers, you have to check out Jessica Scott!), and I am more than a little bit obsessed with how they turned out. We know we'll be using them for Christmas cards and in our annual family photo book, but I've already begun racking my brain for different ideas for how we can display them in our new home.
It seems that, as much as we all love our homes and our families, a lot of us tend to kind of lose our creativity when it comes to displaying the photos we take in our homes. I know that in this house, we honestly haven't put much effort at all into putting up family photos. When we move into our new home next month, I really want change that. I've been gathering ideas and I wanted to share a few of my favorites here today – hopefully it'll inspire all of us to get creative and find a fun way to show off some of our family photos!
UPDATE: Click here to see how we displayed our photos in our home!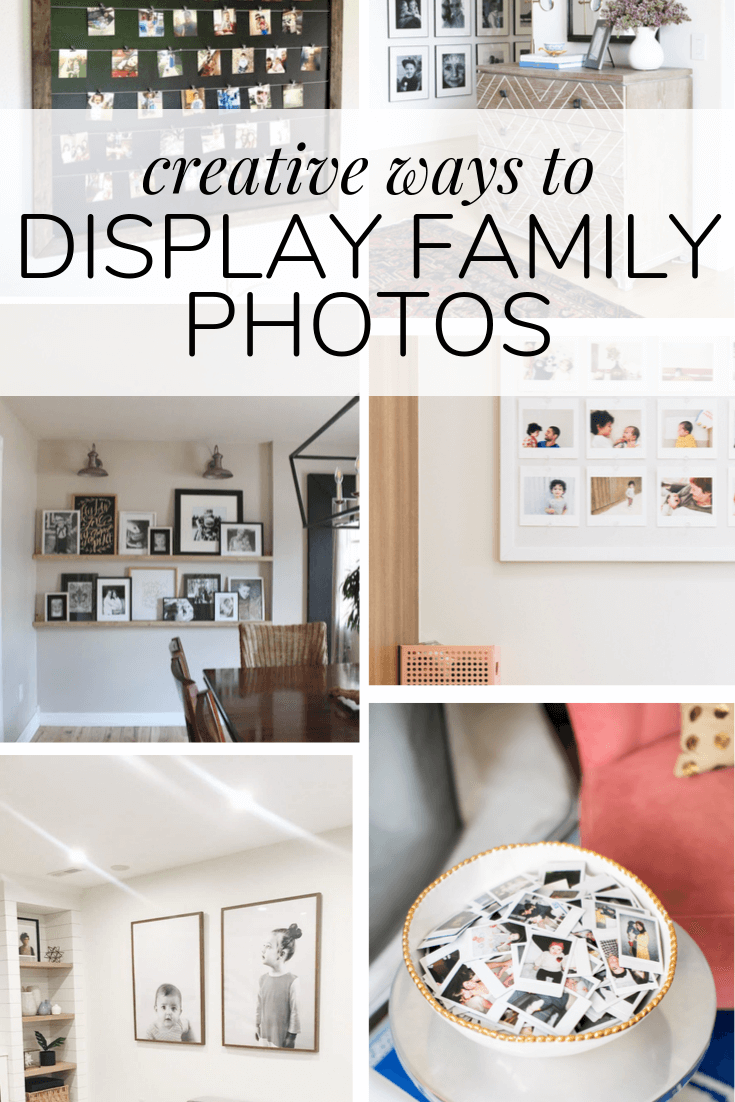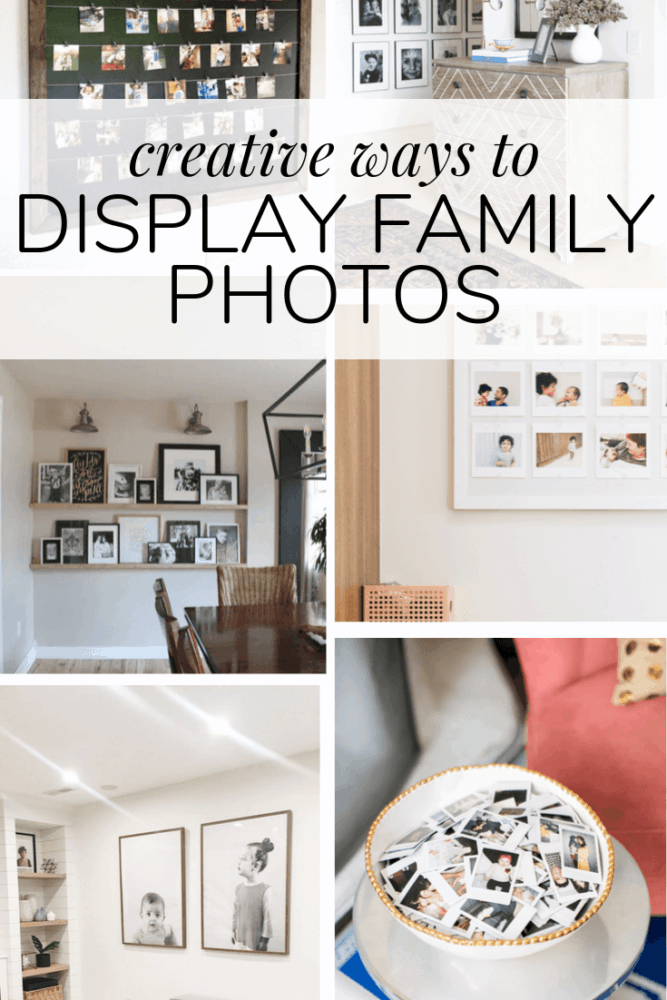 7 ways to display family photos
Obviously, the simplest way to display your family photos is to simply toss them in a picture frame and hang it on a wall. But, there are so many different ways to set things up or display them, and I want to get creative about showcasing our photos in the best possible way.
Here are a few of my favorite ideas:
Display them in a grid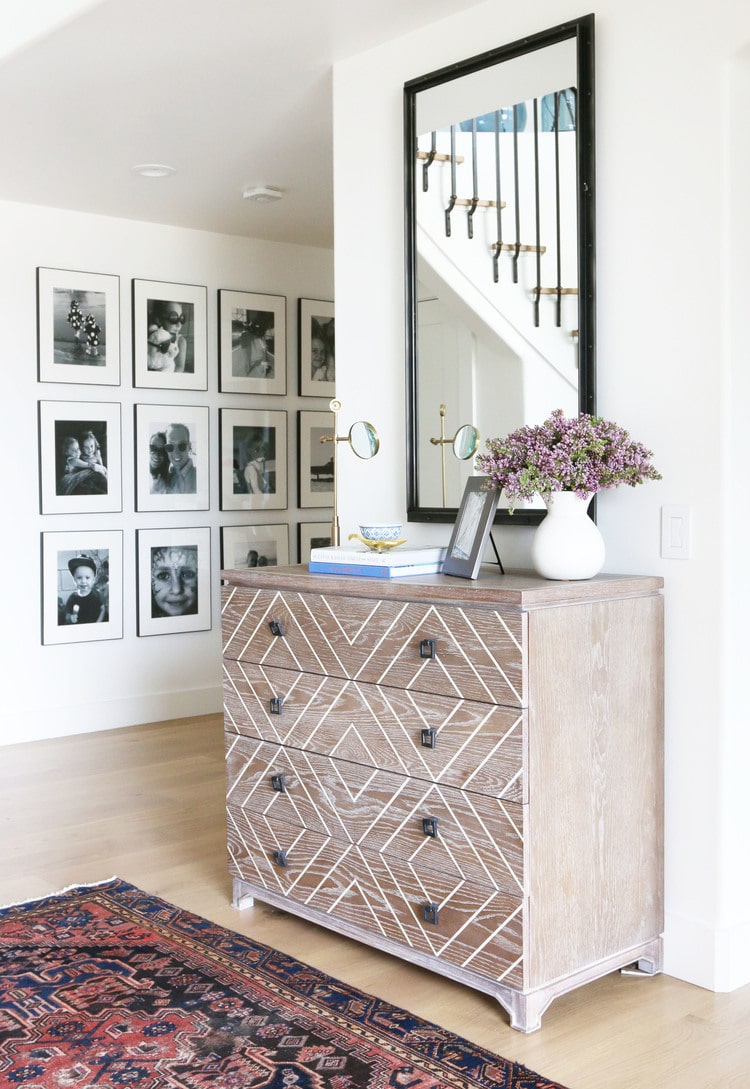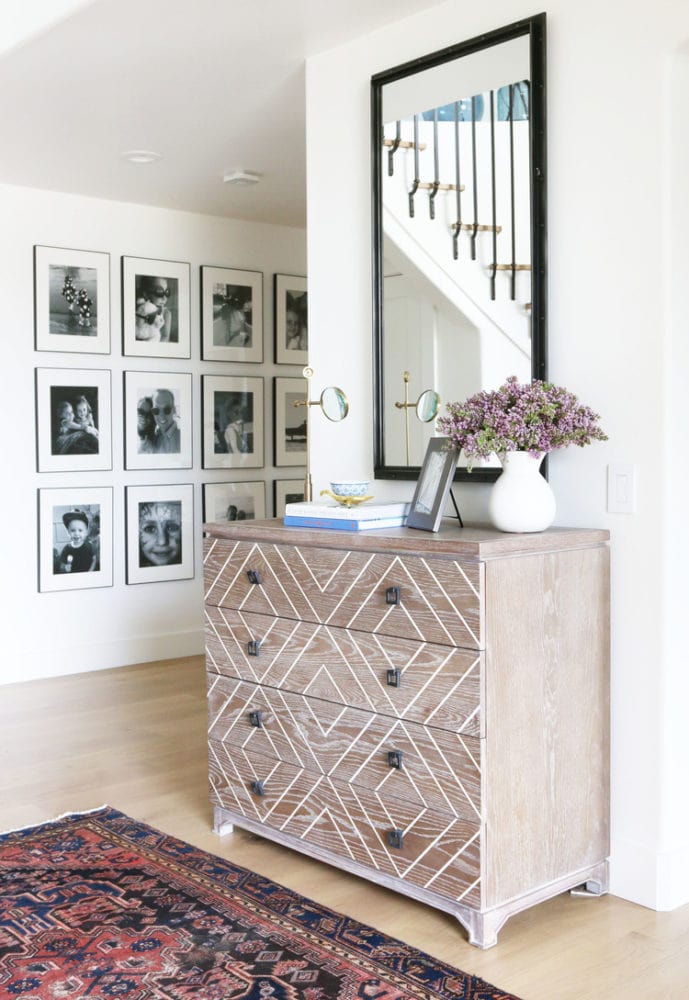 I love a big ol' grid of photos, and I think a collection of family photos in a grid of frames with mats would be such a pretty display. We've got a big wall right in our entry that would be perfect for something like this!
The key with this approach is to choose a beautiful frame, and I really love displays with frames that have an extra large mat with lots of white space. You'll obviously want all of the frames to be the same, and you'll want to choose family photos that all have the same feel – with this approach, I'd use all photos from the same photo session! I'm partial to IKEA's RIBBA frames because they're just so affordable and so beautiful, but I'll link a few other options below!

create an organic gallery wall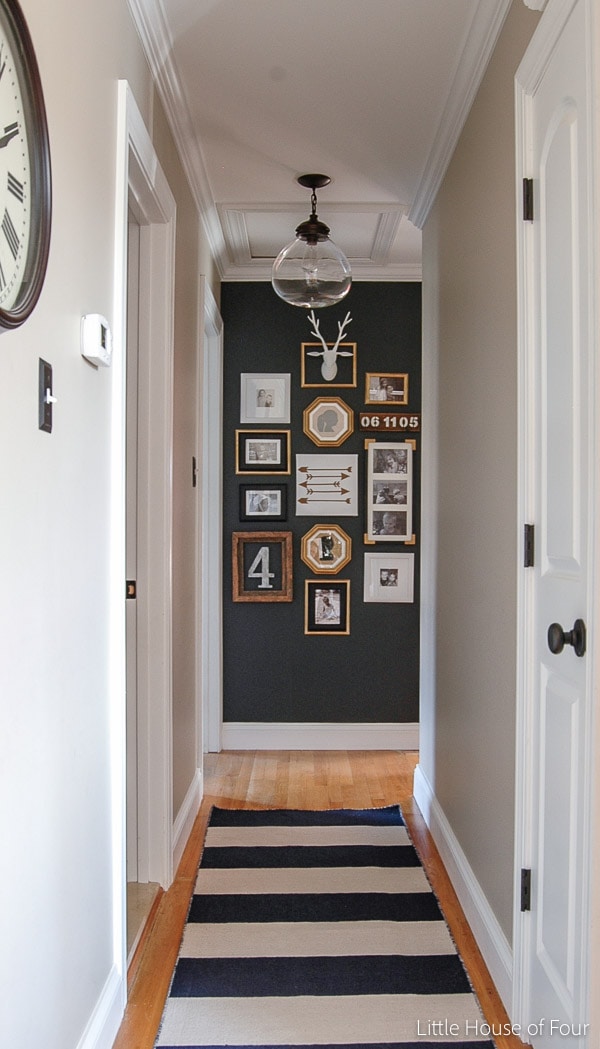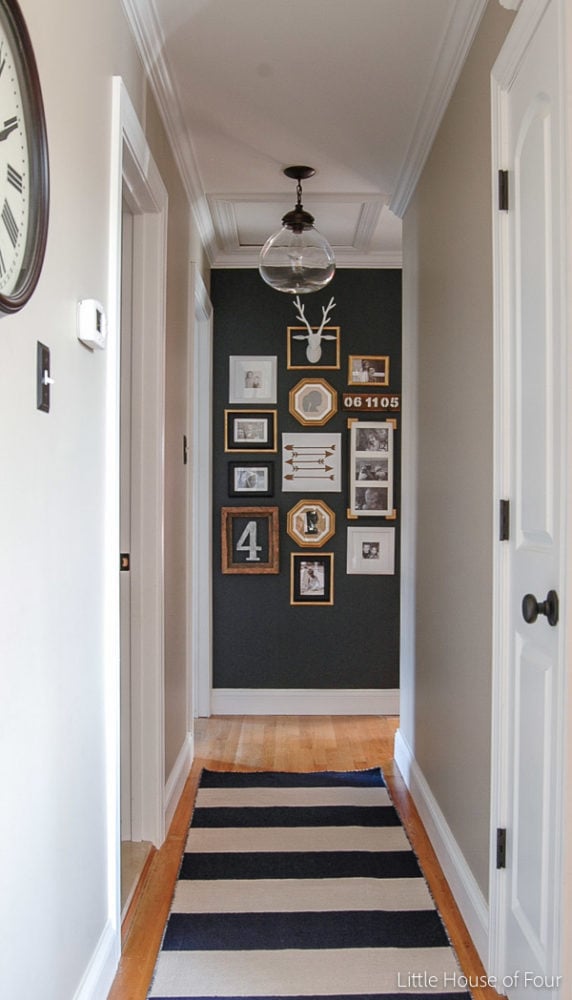 Another easy way to display your photos on the wall is with a more organic gallery wall. We did this on the wall going up the stairs at our last house and I loved it!
With this approach, you can be a little looser with the photos and they don't all need to coordinate as much. You could pull some more posed, professional photos along with some candid shots from your phone, and even some non-family photos as well. This is a great way to display a large collection of art and other objects, and we all know that everyone loves a gallery wall!
create an interchangeable display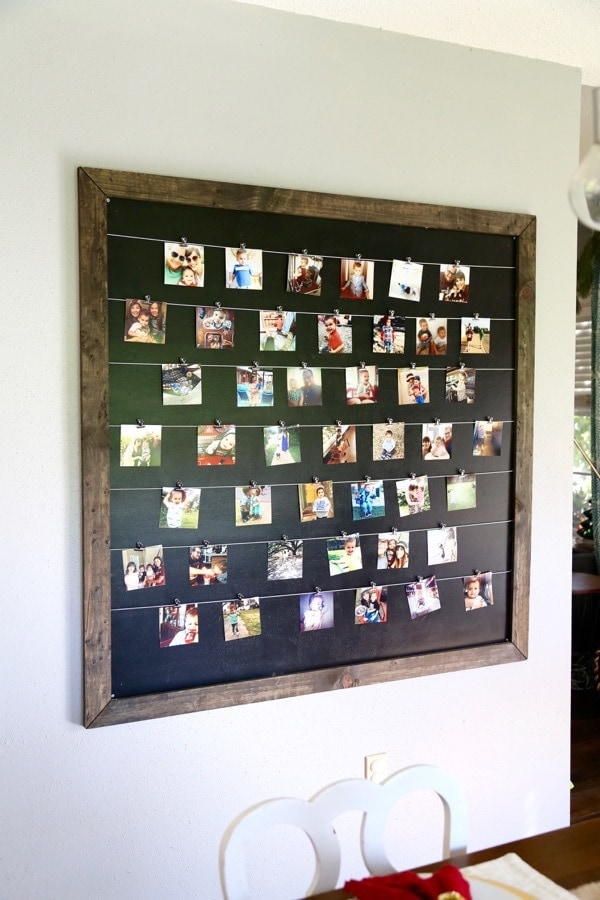 One of my very favorite projects at our old house was this photo display I made with wire and clips where I could swap out the photos anytime I wanted. It made such an impact and we loved looking at the photos all the time. I changed them out every few months and we even had a set of photos we used for the holidays!
There are lots of different ways you could put something like this together, but the bottom line is that an interchangeable photo display is a really fun way to show off some of your family photos and it'll make you smile every time you see it.
Hang some giant engineer prints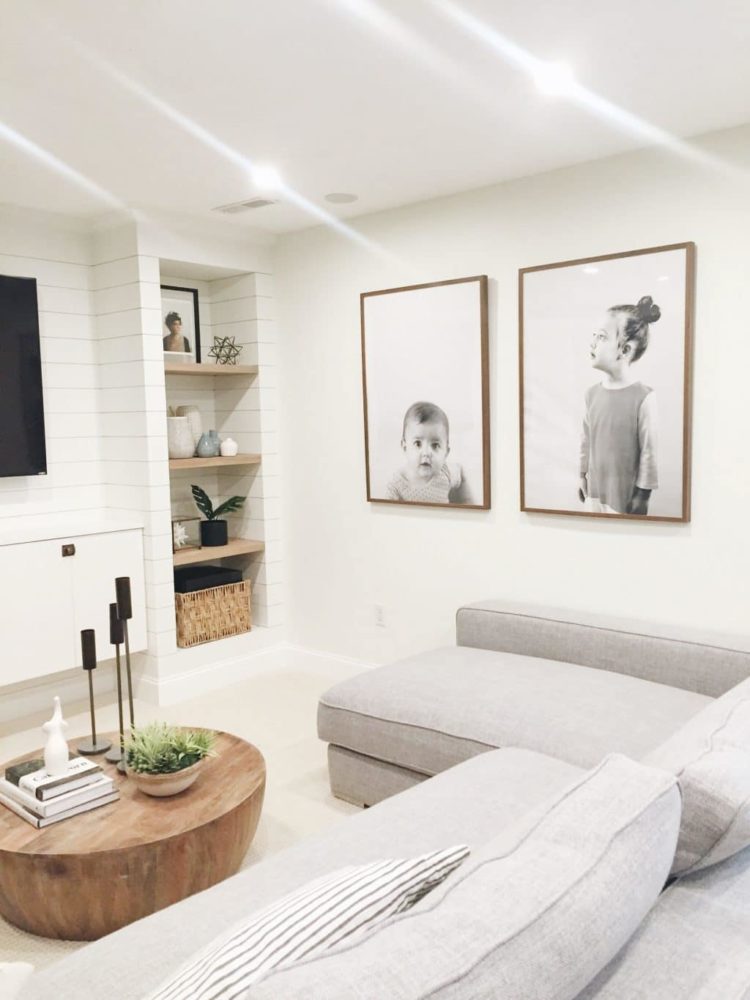 This is one of my favorite ideas, and I could see us doing something like this in our upstairs game room! I love the slightly whimsical feel the giant prints have, and this is such a great way to show off some favorite photos of the kids.
I think some of the office supply stores that used to print engineer prints for so cheap have stopped, but you should still be able to get this look from a regular photo printing service, and its guaranteed to make such a big impact!
Group your favorite photos on shelves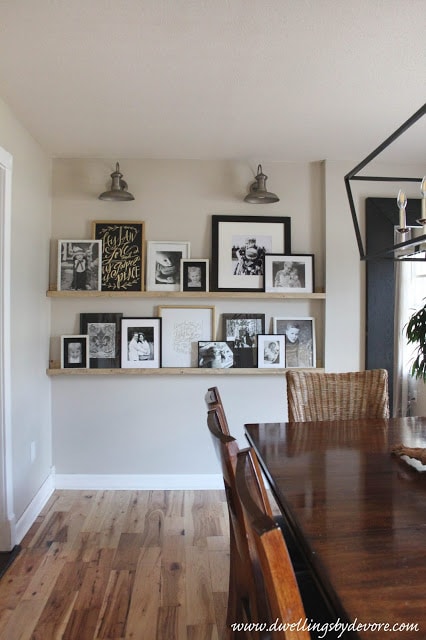 If you don't want to deal with setting up an entire gallery wall, you can hang some shelves or picture ledges and display your favorite family photos there.
You can make your own picture ledge or buy some (I'll link a few below!), or you could just use a regular old shelf with free-standing frames! A collection of two or three shelves full of photos is a great way to really make a statement, and it's low-commitment, since you can change out the photos for anything else whenever you want!

Group a few small photos in one frame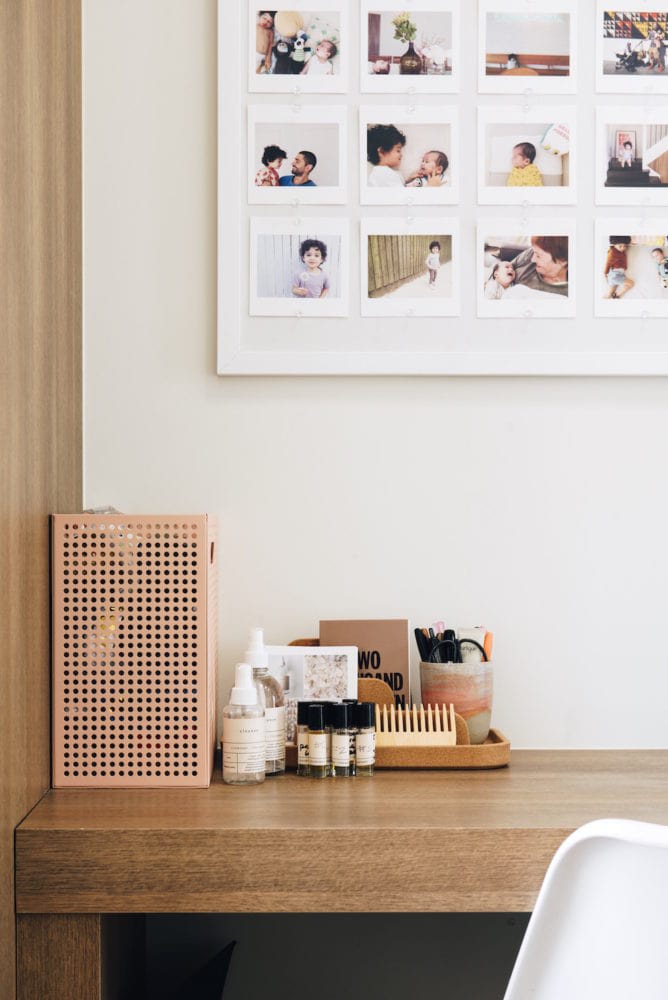 I love love love this display of photos all grouped in one big frame. It creates such a sweet little scene and is another interchangeable display that is easy to switch up when the mood strikes. You could also create a smaller version of this (like this one right here) that would make such a simple and subtle statement wherever you hang it – I love it in an entryway or a hallway!
Toss 'em in a bowl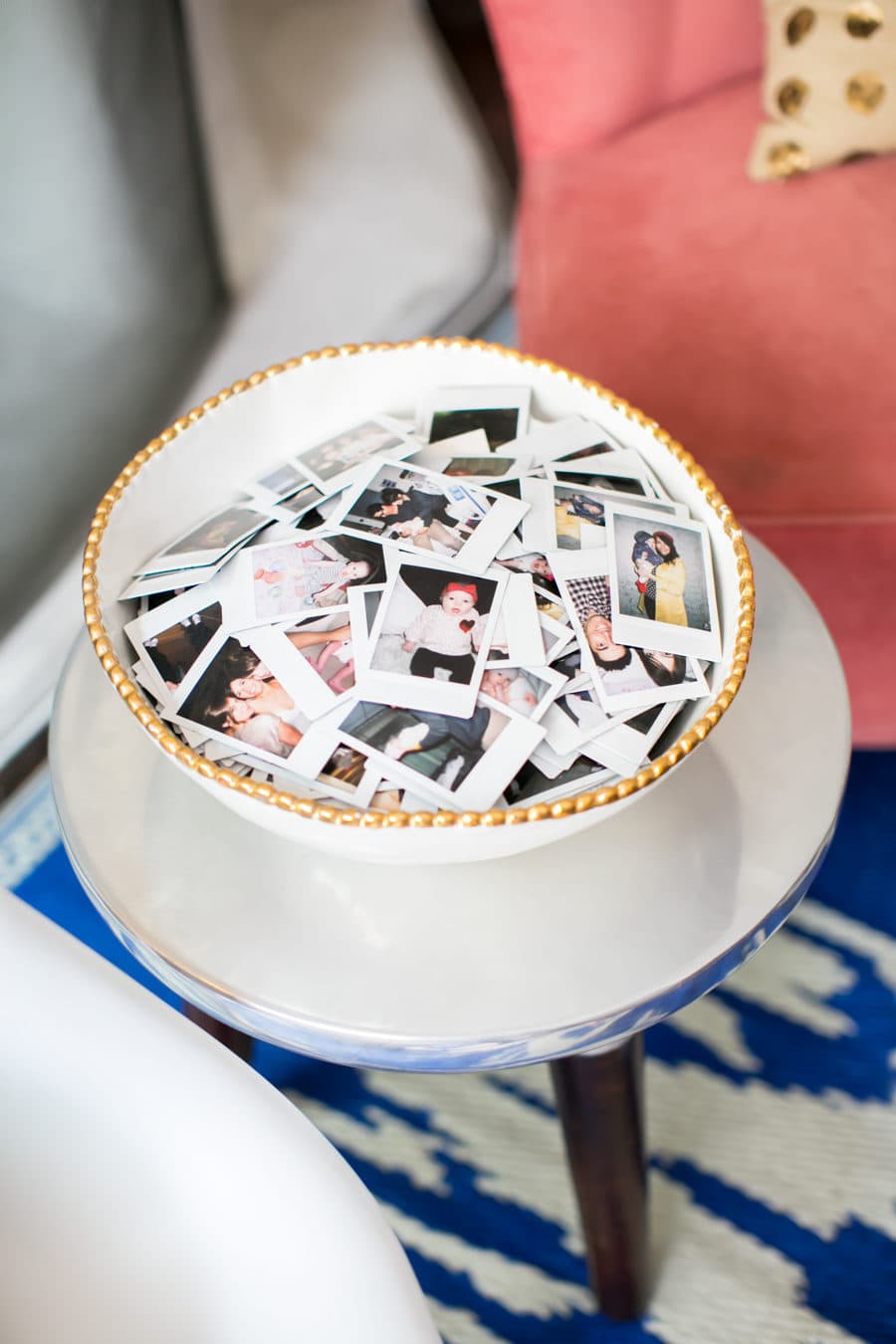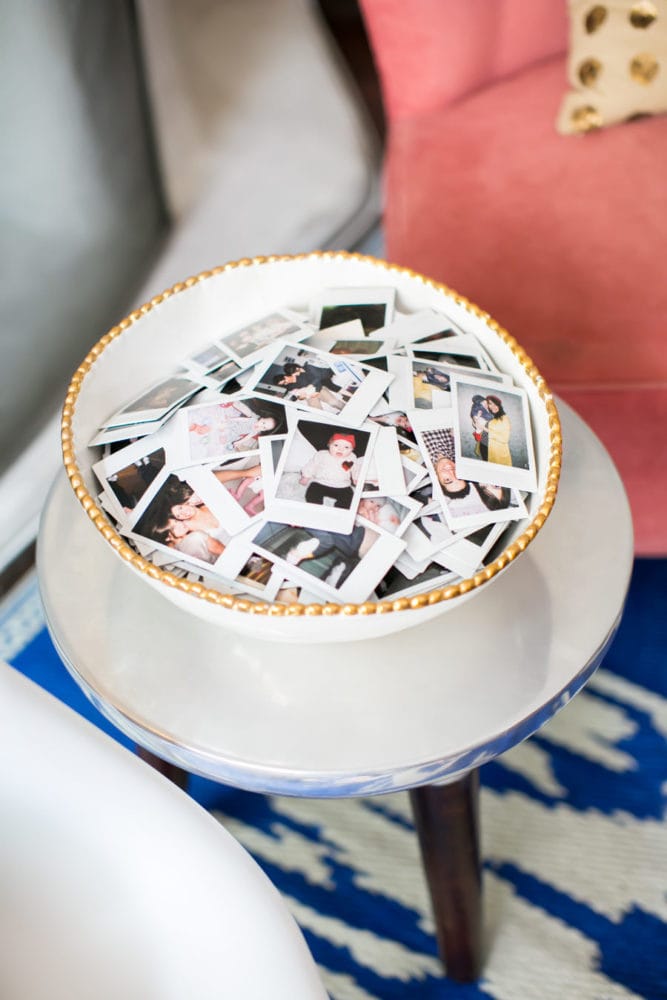 Finally, another favorite approach of mine (and one I'll probably start doing again once I don't have a baby who likes to pull all the things out of all the containers) is to just grab all of your favorite printed photos and toss them in a pretty bowl or container. It really tends to draw people in and feels like an invitation to sit and look at the photos for a while, and it makes the entire experience of enjoying your family photos a little more interactive.
Here are a few pretty bowls that would be perfect for displaying your favorite snapshots:

What's your favorite way to display photos in your home?! I can't wait to get my hands on our new house so I can use a few of these ideas!
Other posts you may love