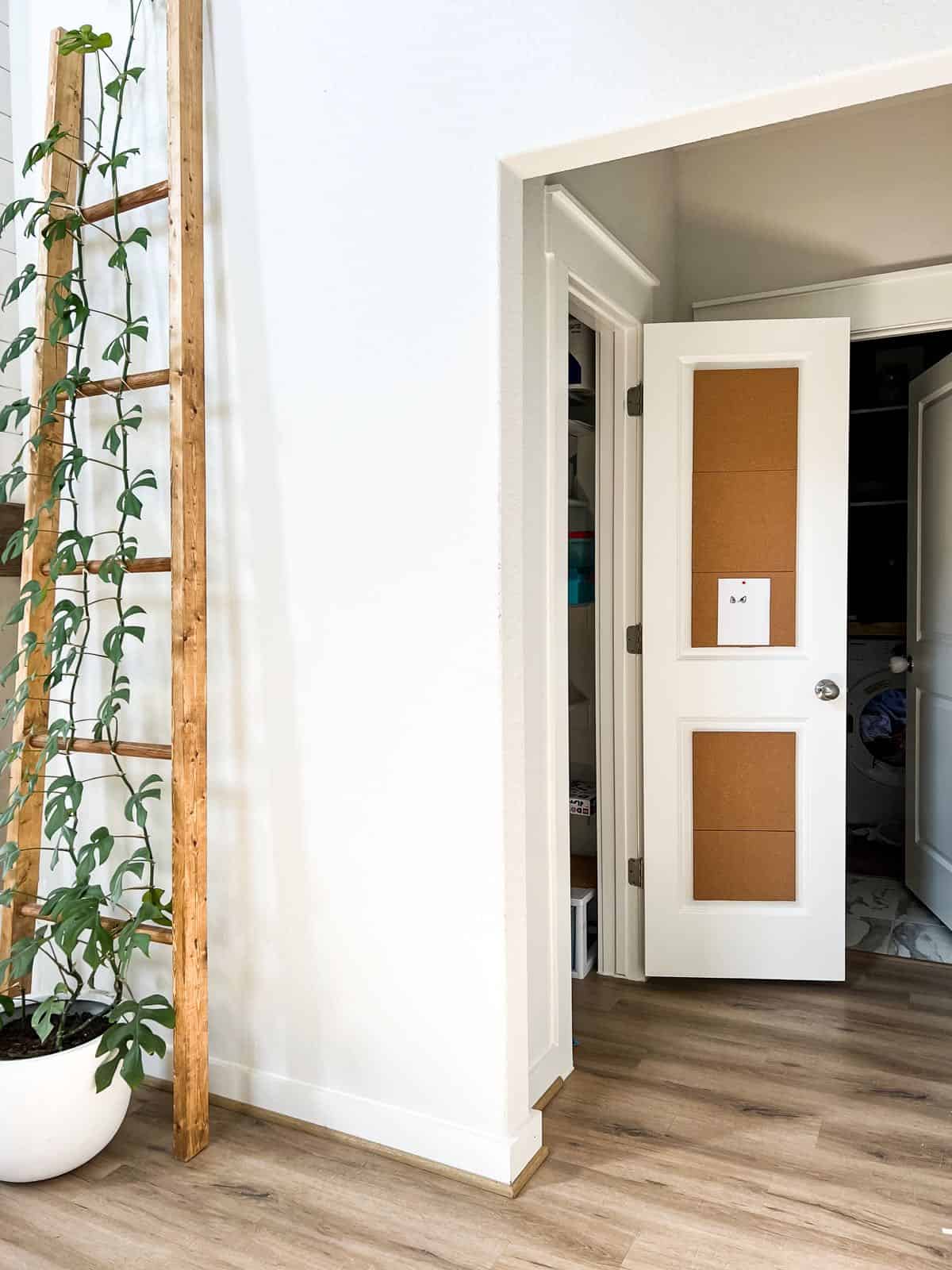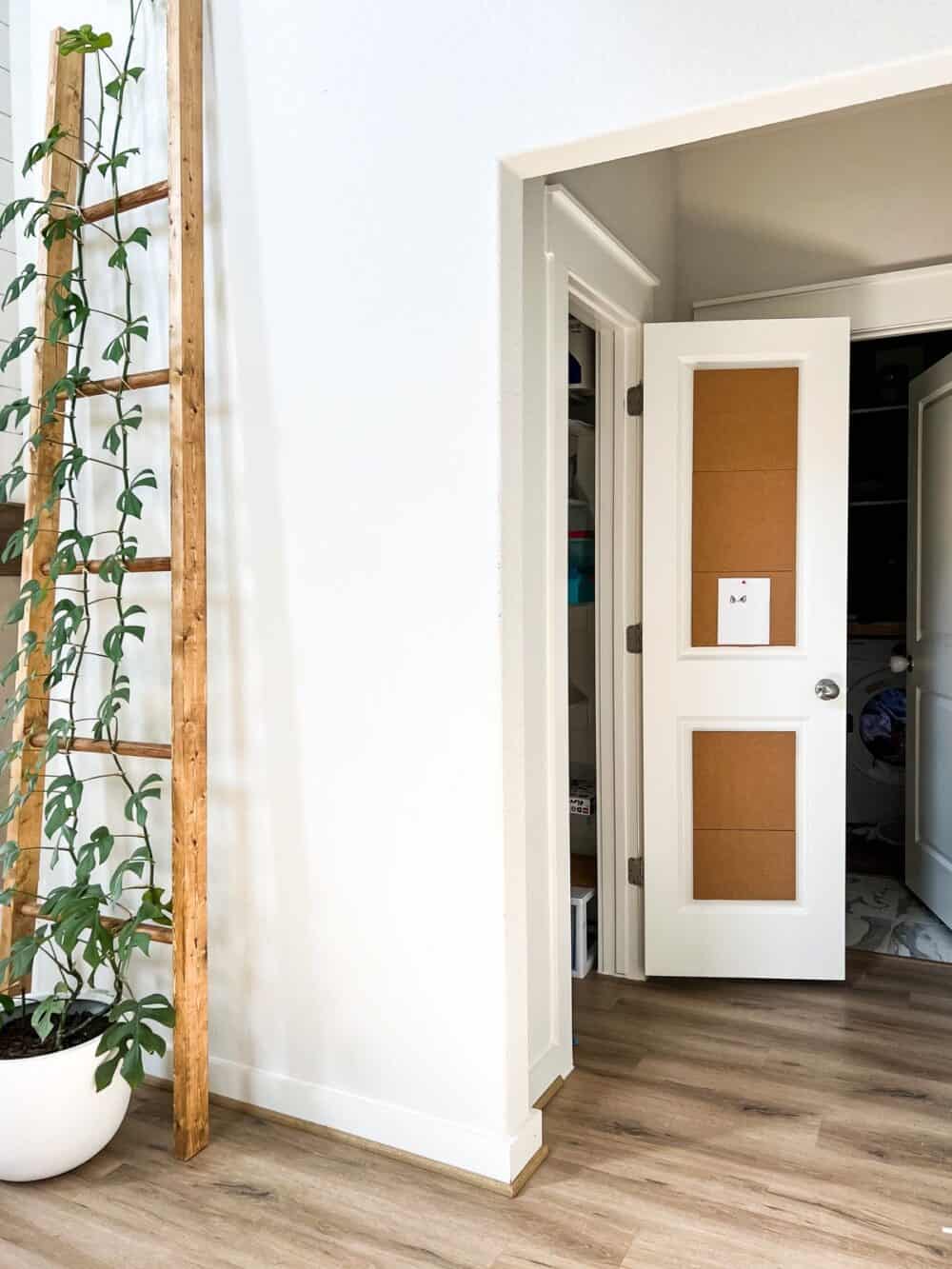 After I shared our organized art closet on Instagram, I asked for suggestions and got a ton of really great ones. My favorite was to add some cork tiles on the door so the boys have somewhere to stick their in-progress or finished work.
It was the easiest little project (I think it took me a grand total of 5 minutes), and the boys started using it immediately! Jackson has a huge bulletin board in his bedroom already that he loves to add art to, but this is a great way for them to have a place to put things they're still working on, or for when his bulletin board fills up.
I used these cork tiles, and so far I can highly recommend them. They're peel and stick and they come with push pins. The cork is nice and thick, and they're a perfect fit on the panels of our door!
I'm having a blast getting some small and specific spaces in our house organized, and it feels so good. I've got another little organization project coming up next week, so stay tuned!
We're planning a nice and relaxing weekend – Jackson turns 8 (EIGHT!) on Monday, so if you're looking for me you can probably find me sobbing into my pillow all weekend long.
if you missed it…
In other news…
Have a happy weekend, friends!