The Best Kids' Bathroom Wall Art
Looking for some bathroom wall art to add to your kids' bathroom or powder room? Here's a roundup of the best bathroom wall decor, specifically for kid spaces!
I've been working on sprucing up my kids' bathroom over the last few weeks, and I made a couple of purchases that are making a big difference!
We added tons of beautiful trim on one side of the bathroom, but the area above the toilet was still blank. I really needed something to balance it out, so last week I went on a hunt for cute, quirky, fun art to add in here.
Because while the trim is gorgeous, it's still a kids' bathroom and I don't want to take things too seriously in here!
I landed on some adorable prints from Etsy and I couldn't be happier with how it turned out. The trim in the photos mirrors the trim in the actual bathroom, they're black and white so they don't compete with the shower curtain, and they're just so darn playful and fun.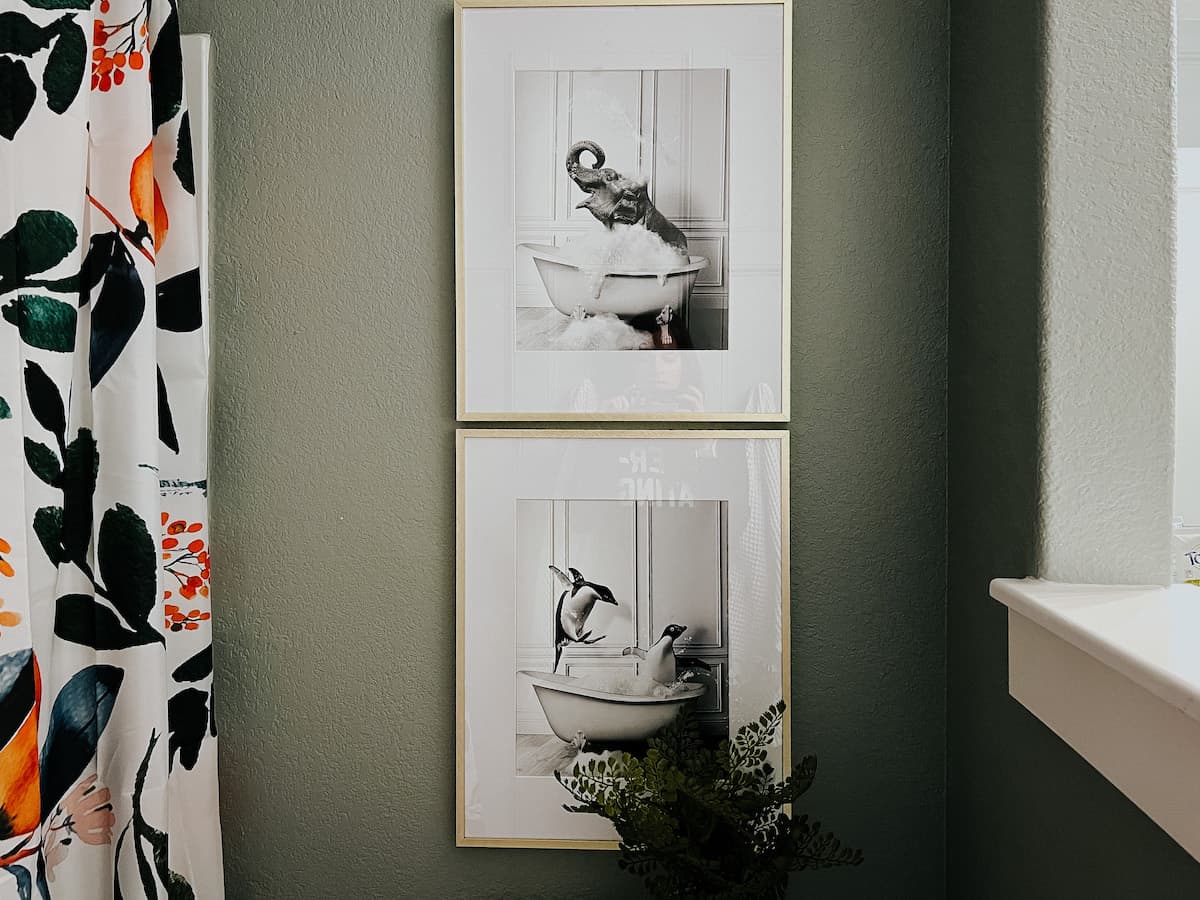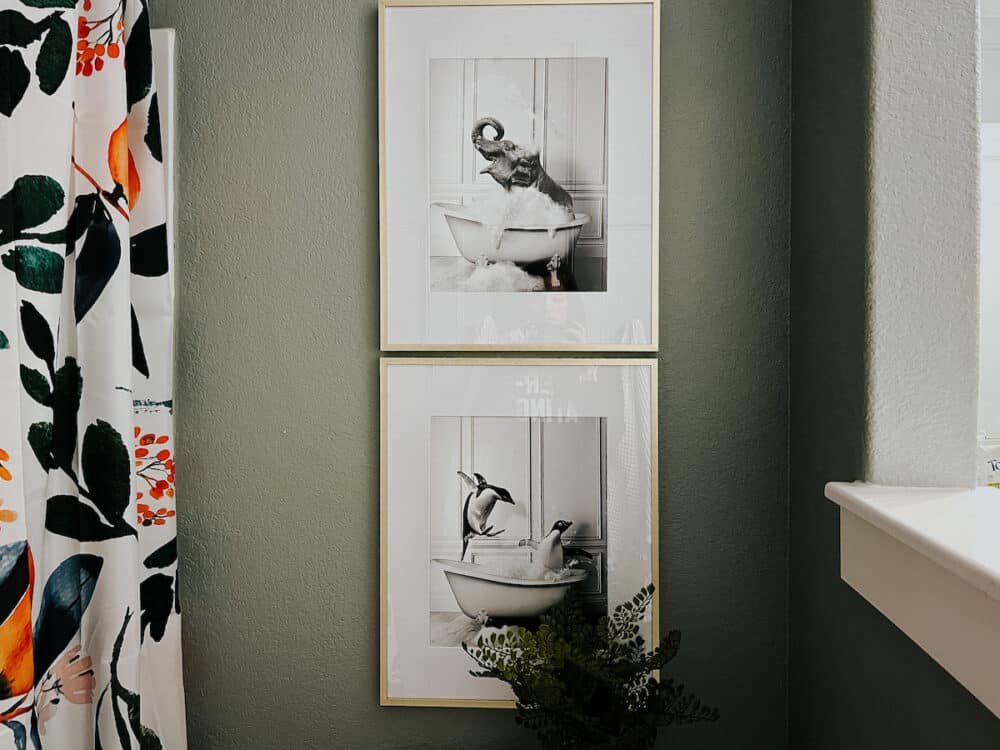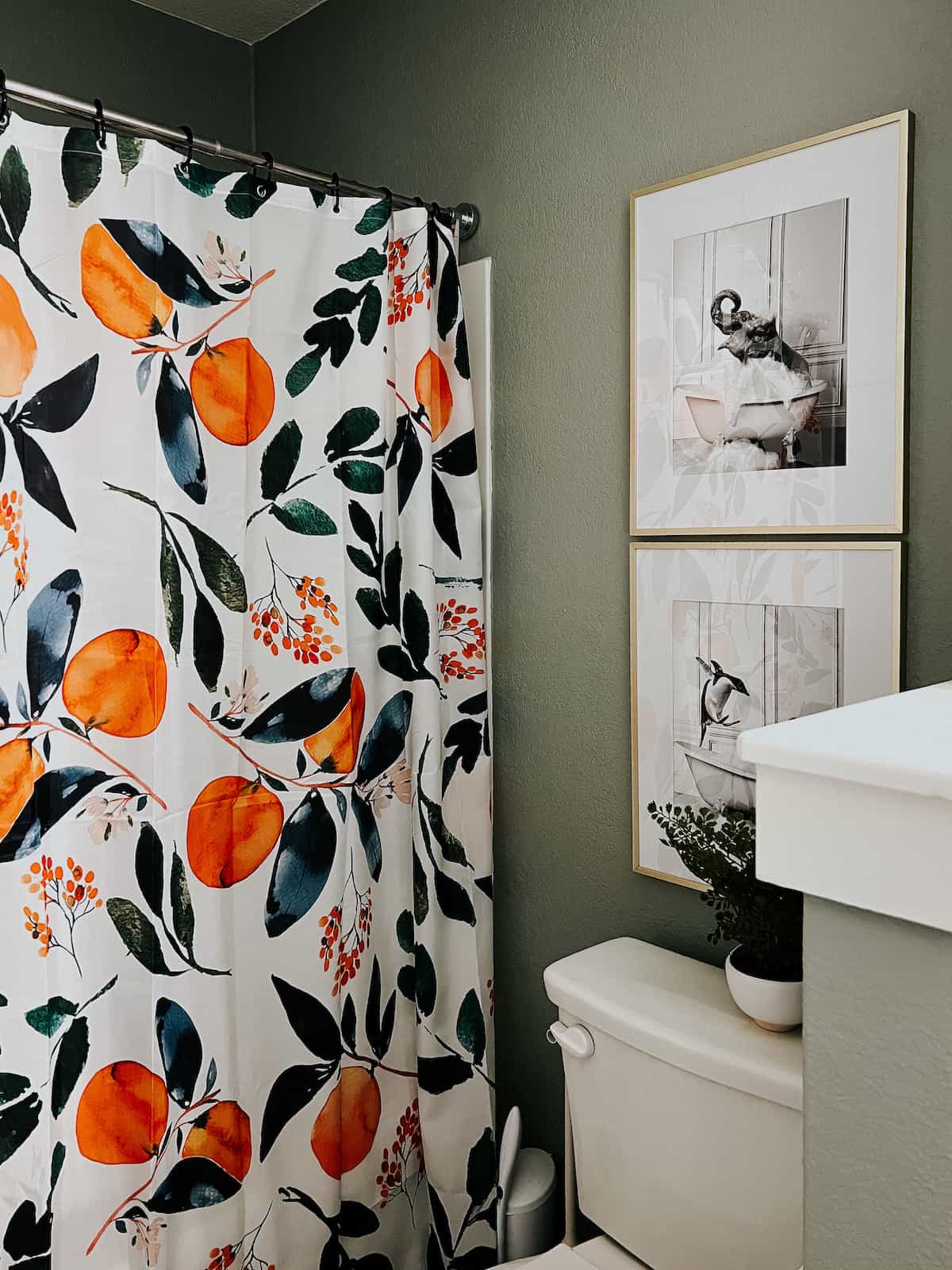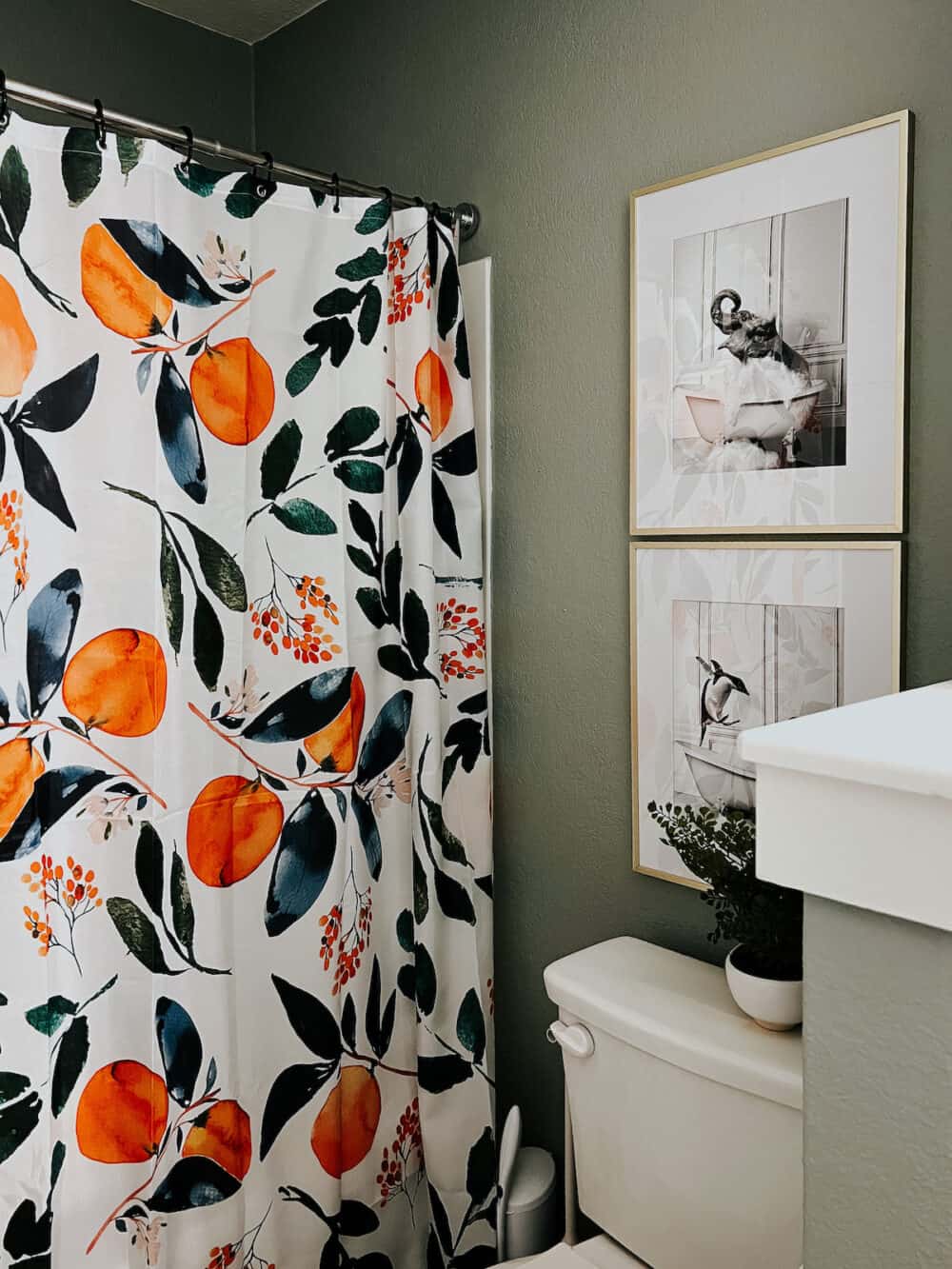 Elephant print | Penguin print | Gold frames
I mean…how adorable is that?!
I love how stacking the two pieces on top of each other really makes the room feel a lot taller, and the large size makes such a big impact. Going with black and white photos over color also helps keep things from feeling too over the top.
One of my goals this year was to spend more time focusing in on smaller areas of our house, and I think this is a perfect example of that! I wasn't worried about finishing up the entire bathroom yet, I just wanted to wrap up this one tiny little corner.
And, I think I definitely accomplished my goal.
I found a ton of really adorable options for kids' bathroom wall art while I was looking, so I put together a little roundup of some of my favorites. They're all from Etsy and I would be happy to have any of them in this bathroom!
In fact, I'm debating that t-rex print for Grant's room!
Kid Bathroom Wall Art
Tips for choosing art for kid bathrooms
Have fun with it! Whimsy is the name of the game here. While adult bathroom decor might be better suited for something that evokes relaxation, kids' bathrooms don't need to be. Abstract paintings and botanical prints are great for a more mature bathroom, but you don't need to be that formal in here.
Stick with framed pieces over canvas prints. With all the moisture and humidity in bathrooms, you don't want something that isn't durable! Canvases might not hold up as well over time.
You can go with one large piece of art, or a bunch in a gallery wall – it just depends on how much wall space you have. If you do go with a gallery wall, try to choose a theme to stick to!
If you have the wall space, mix in some open shelving with your art to add some storage space!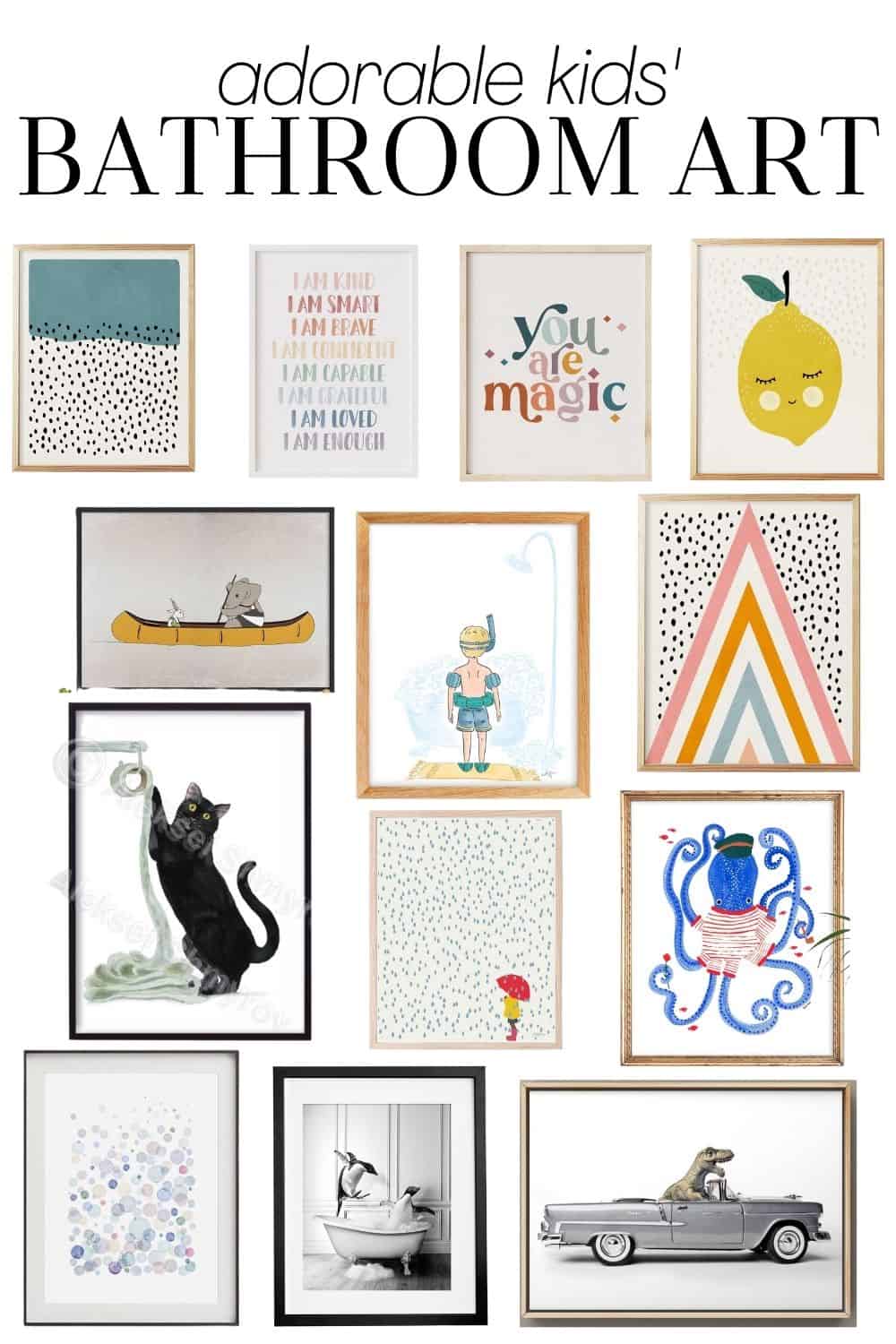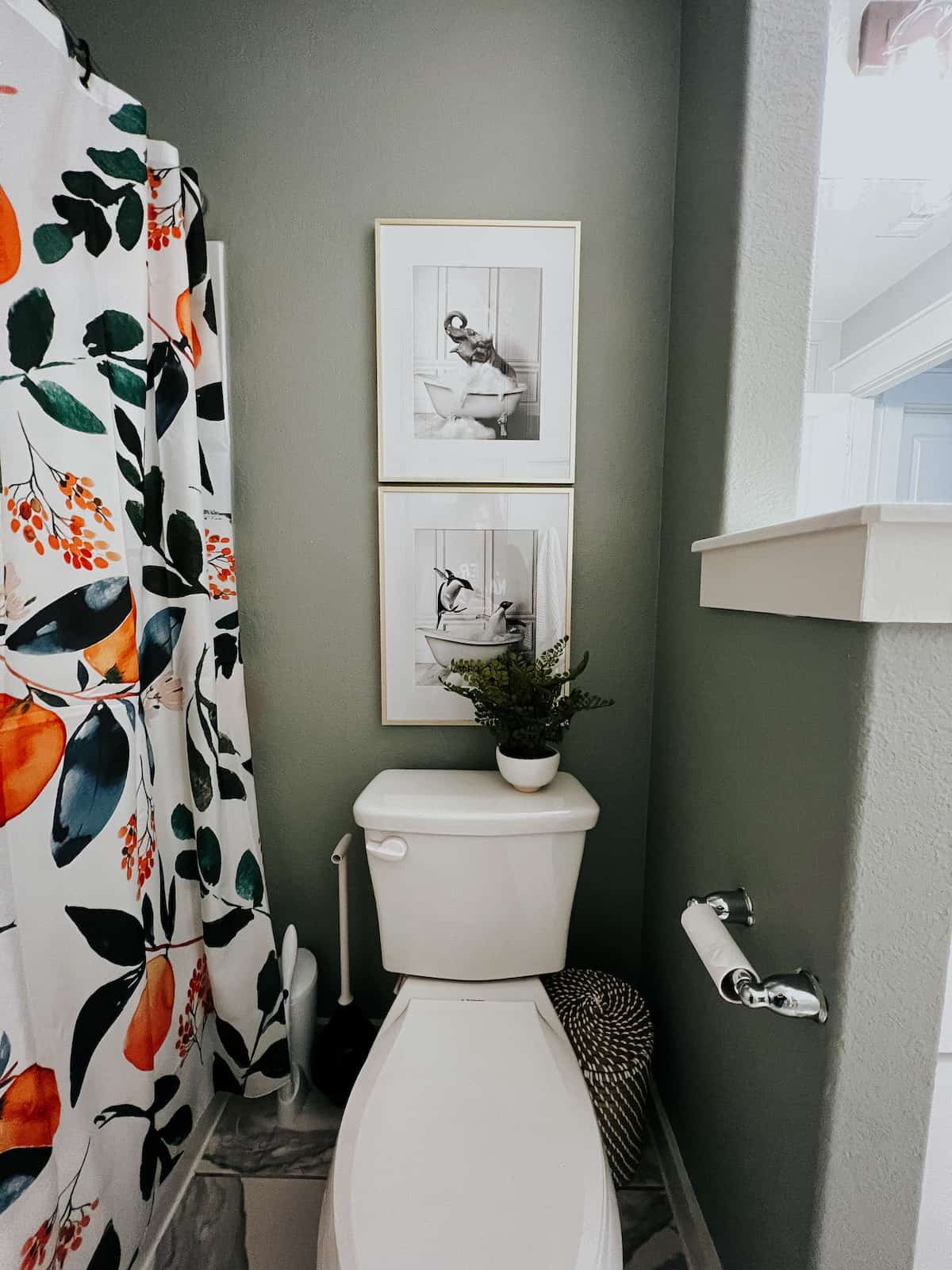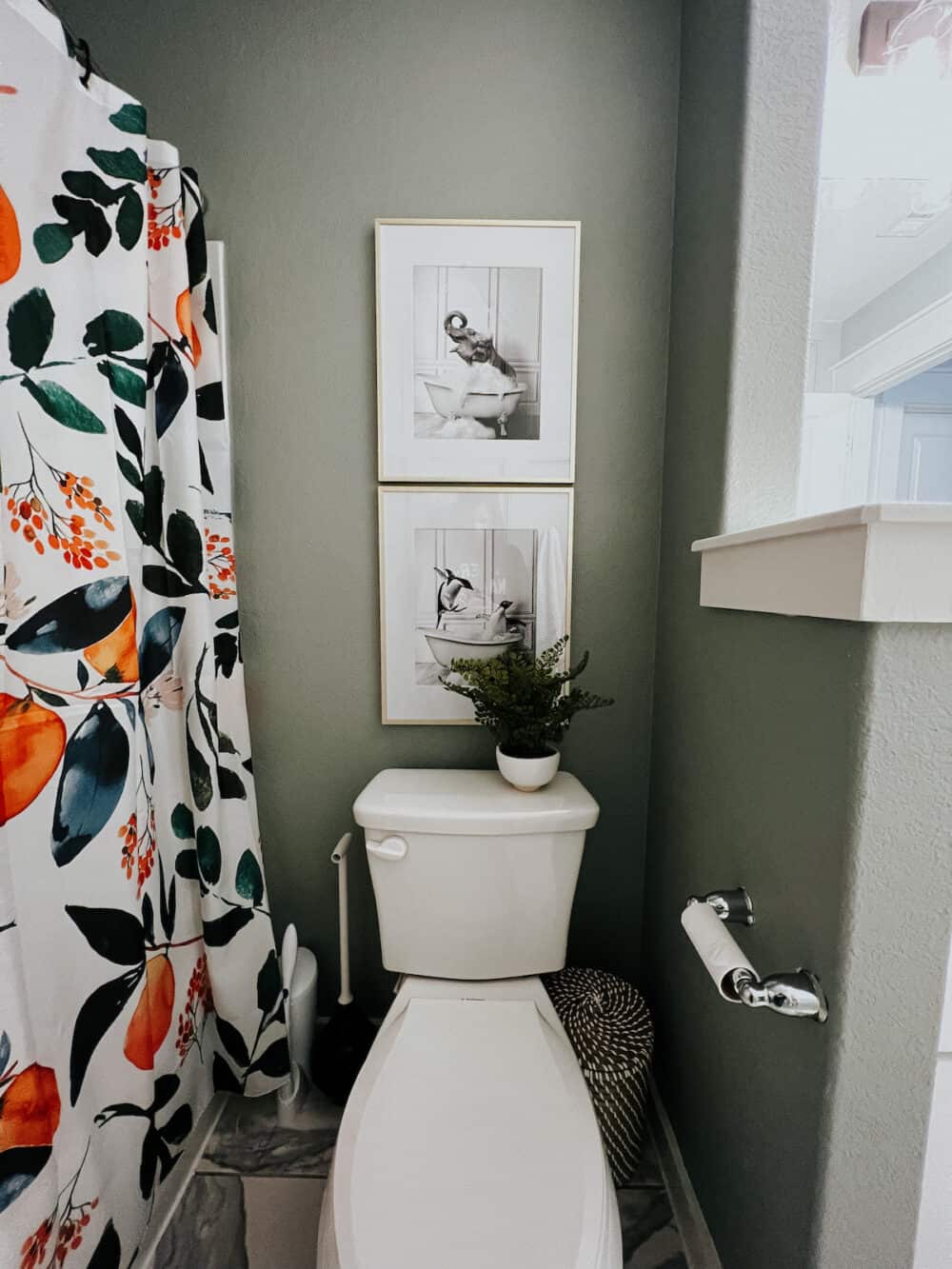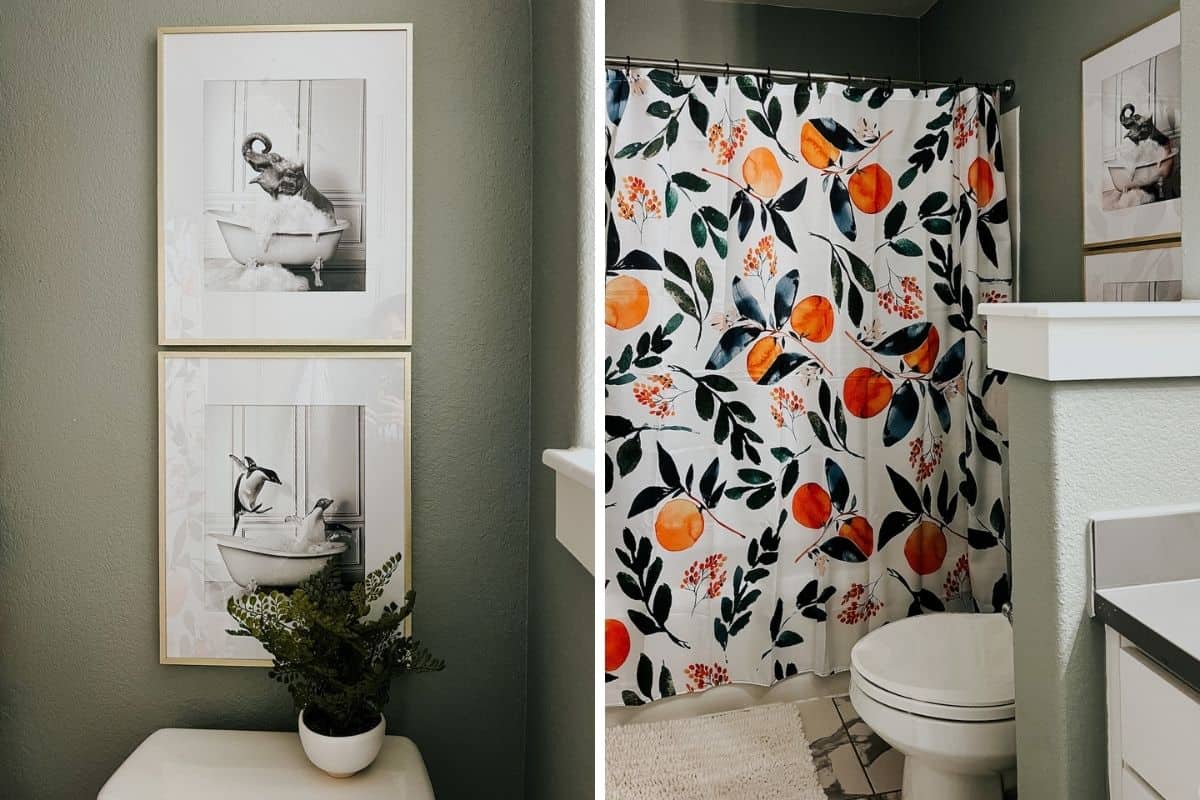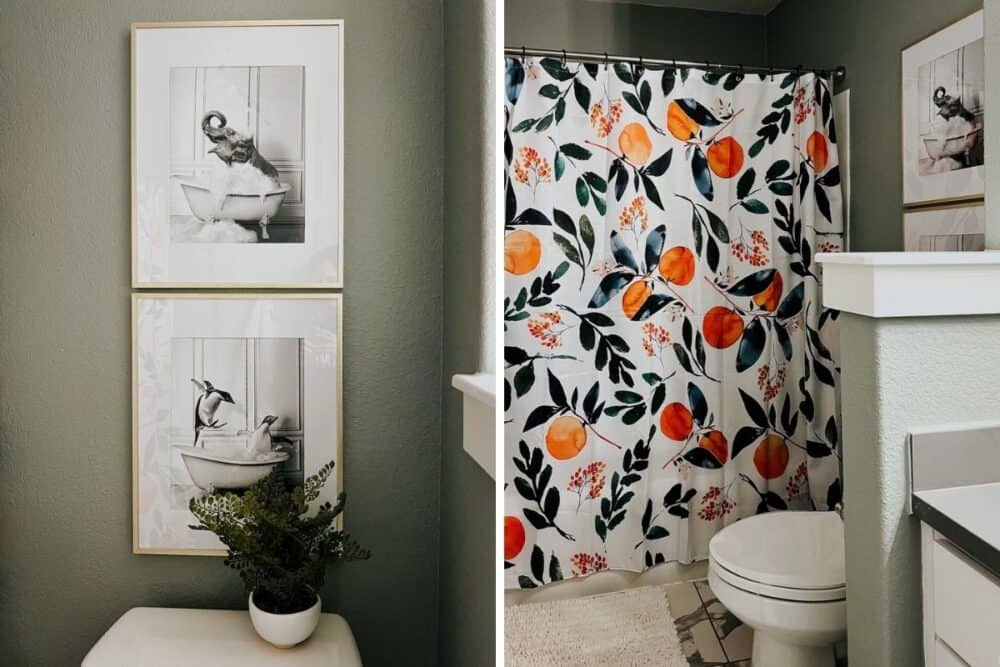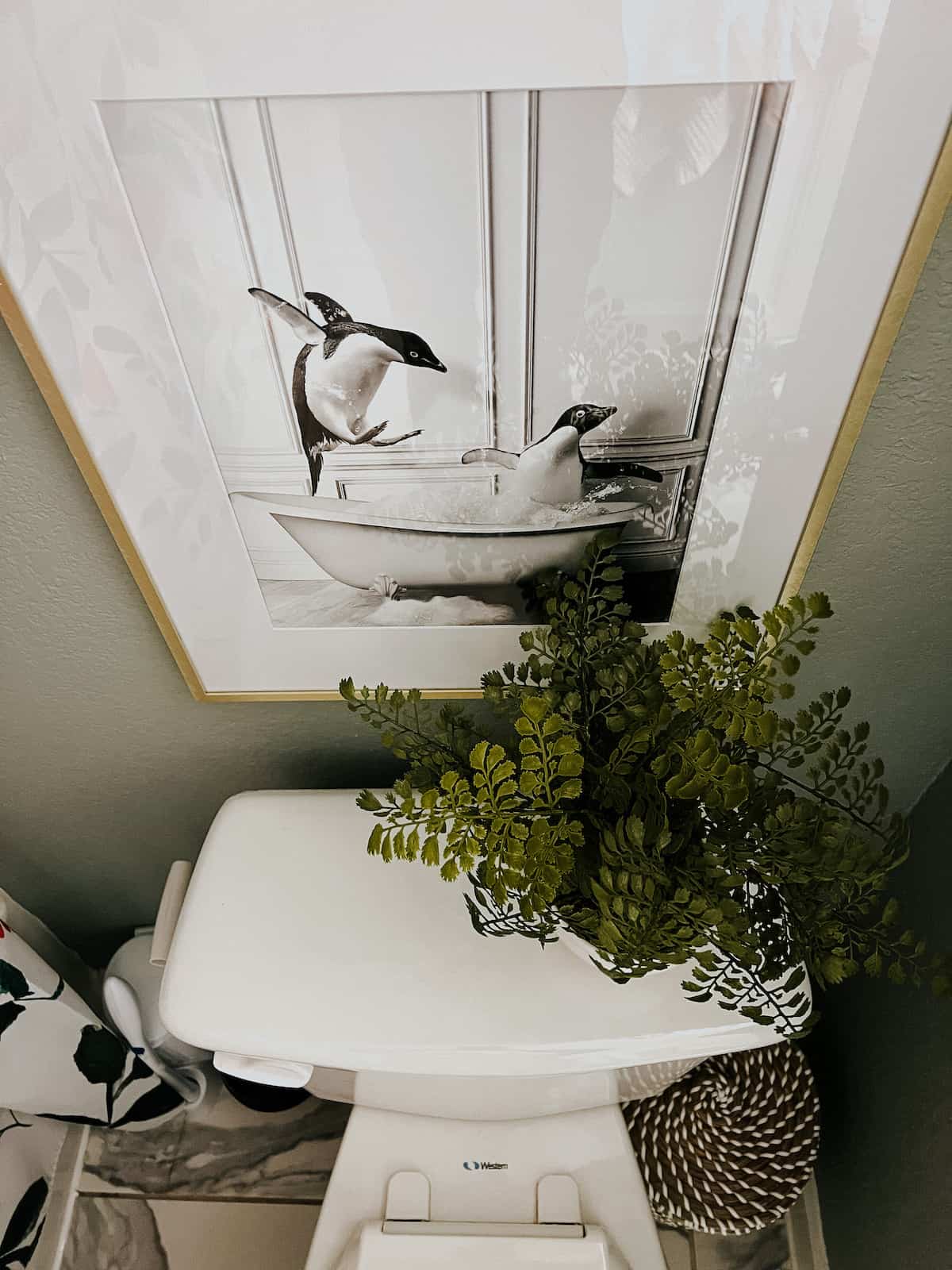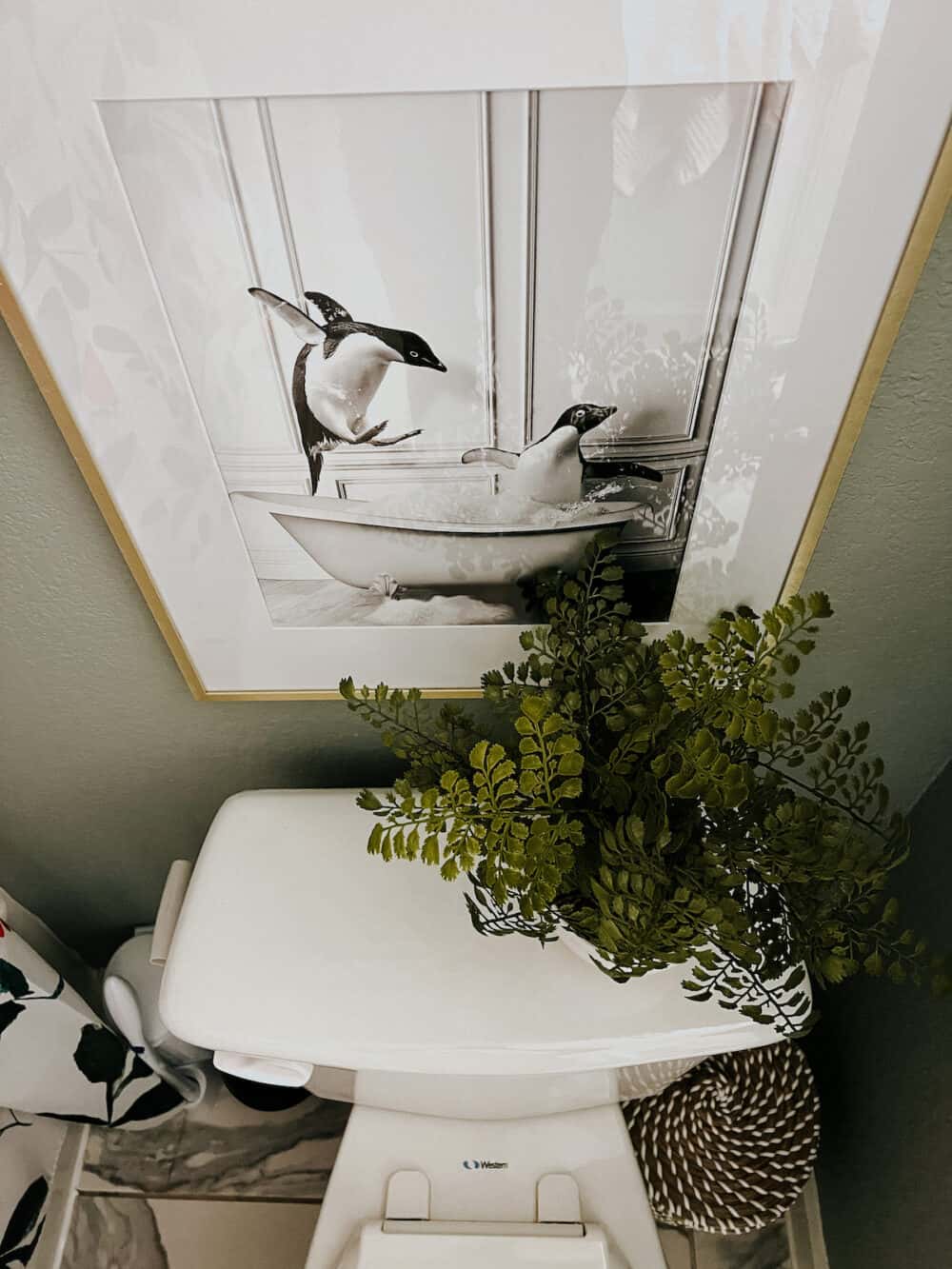 Have you added any bathroom art to the spaces in your home?!
other projects in this bathroom