Whew – we're back!
We had an amazing vacation. Jackson's first cruise could not have been more awesome and I'm so, so incredibly glad we were able to go. It was the first time we've ever been able to vacation with my entire family and it was just lovely. I'll try to keep the rambling to a minimum but I can't resist sharing some of our favorite photos and moments from our trip!
We went up to Galveston two nights before we cruised (which is what we always do, so we have some time to settle and have a "pre-vacation vacation". We went to Pleasure Pier for the first time and were all pleasantly surprised. Jackson was able to ride several rides and it wasn't crowded at all so we hardly had to wait in line for anything.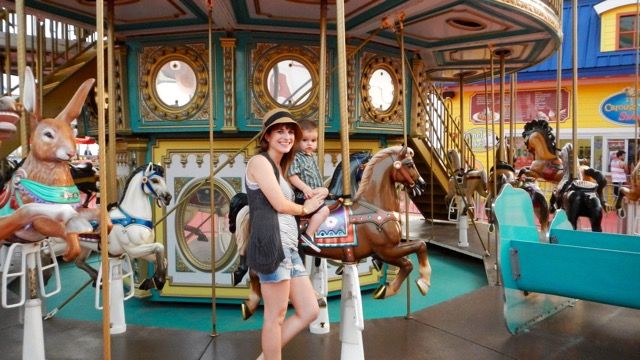 The next day we hit up the beach (first time we've ever gone to the beach in Galveston – I can't believe we've been coming here for so many years and have never gone!) and Jackson had a total blast. He loved the sand and the waves and couldn't get enough of it. We also went to the aquarium and out to dinner at the same restaurant we always go to the night before we cruise…my family loves tradition!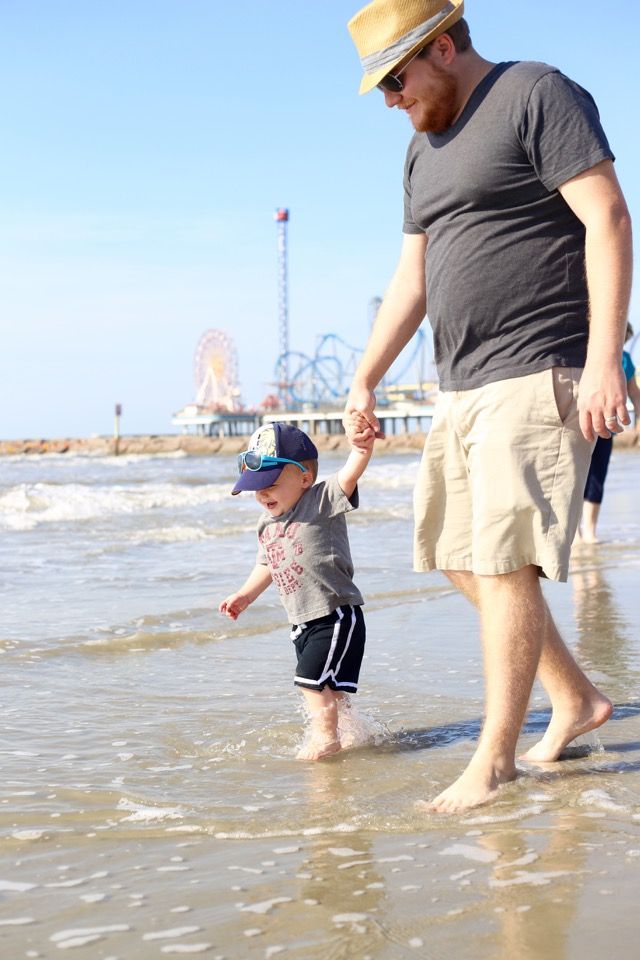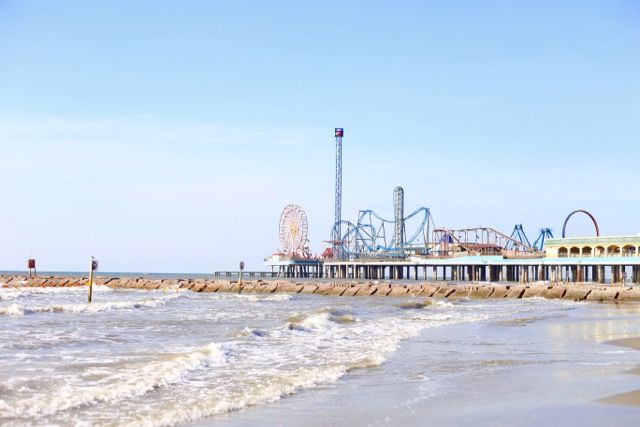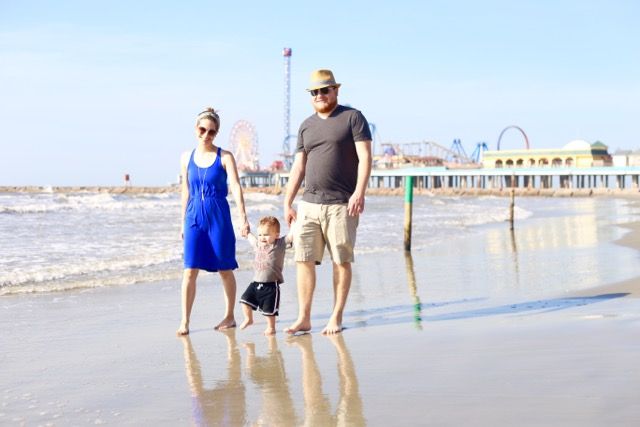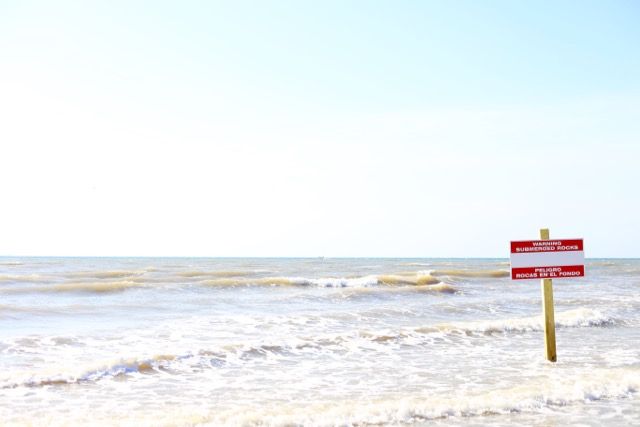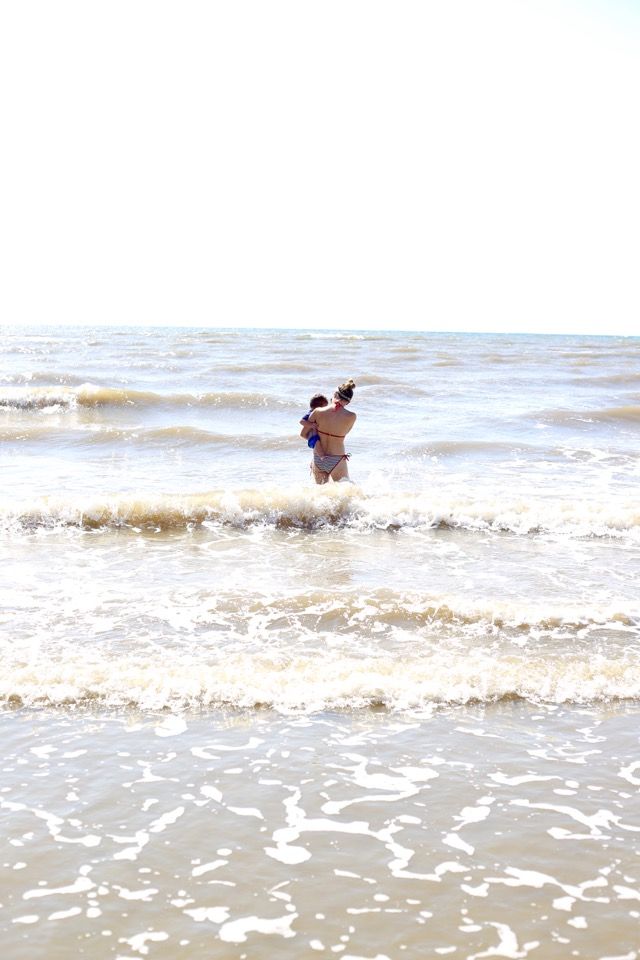 Finally, on Sunday, it was time to sail! We were worried about Jackson catching a nap that day since we wouldn't get to our room until far after his nap time, but thankfully he fell asleep in the terminal while we waited to board.
The first two days were sea days, meaning we didn't stop at a port and just spent all day on the ship. I love these days because I never get tired of exploring the ship! Jackson couldn't really go in the pool at all since he's not potty trained (though I'll admit we snuck him in for a few minutes a couple of different times) but we found a million other ways to occupy ourselves. He loved looking off our balcony into the water and shouting "wheee!", riding the elevators, and just running wild around the ship touching everything he could get his hands on.
We ended up deciding the official motto of our vacation was "Go! Go! Go!" because that's what Jackson kept shouting if we sat still for more than a few minutes at a time. The kid was in heaven and couldn't possibly have had more fun.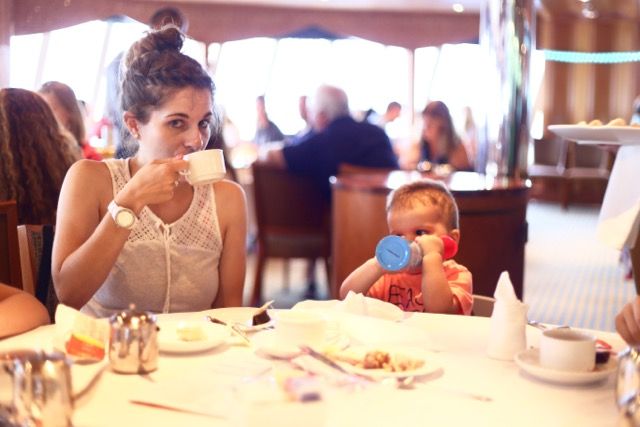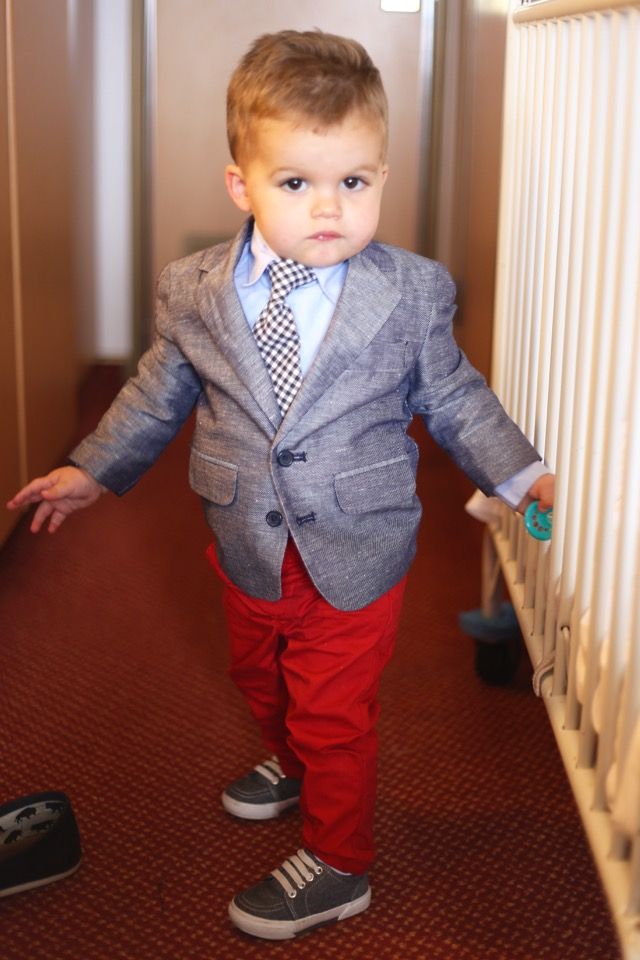 Our first port was Cozumel – we had an excursion to an all-inclusive beach house and it was perfection. Jackson fell asleep on the ride over and stayed sleeping on the beach for a while (talk about a perfect setting for a nap!) and we spent the entire day being lazy, playing in the sand, swimming, and having lunch on the beach. It was heaven.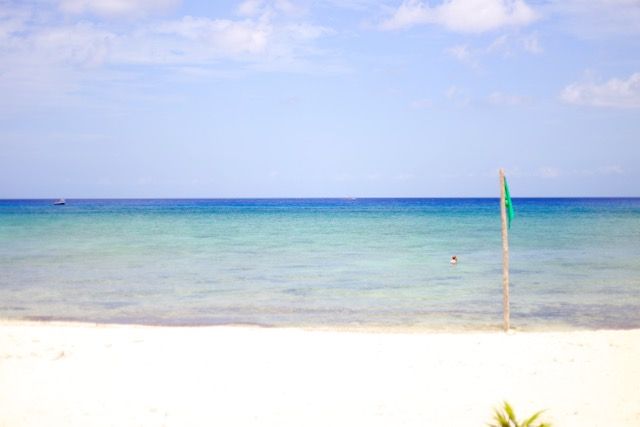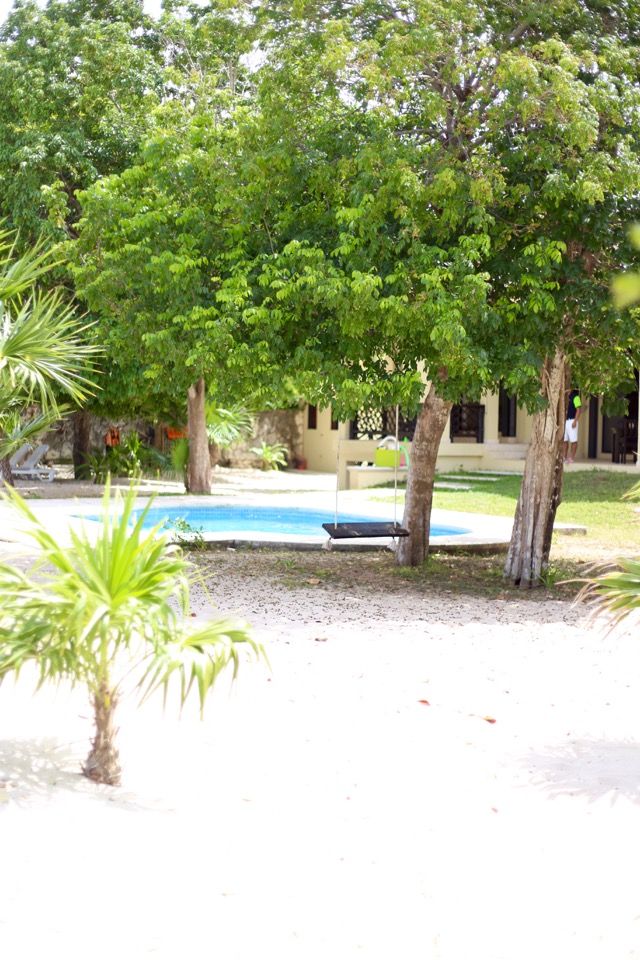 We had more down time in the room on this trip than we ever have before. Corey loves it, but I get antsy so it worked out well for him to hang with Jackson in the room during most of his naps while I stayed out with everyone – Corey loved to nap right along with him! I ended up taking nap duty one day so he could get some good adult time too, but he loved his quiet time in the room with Jack.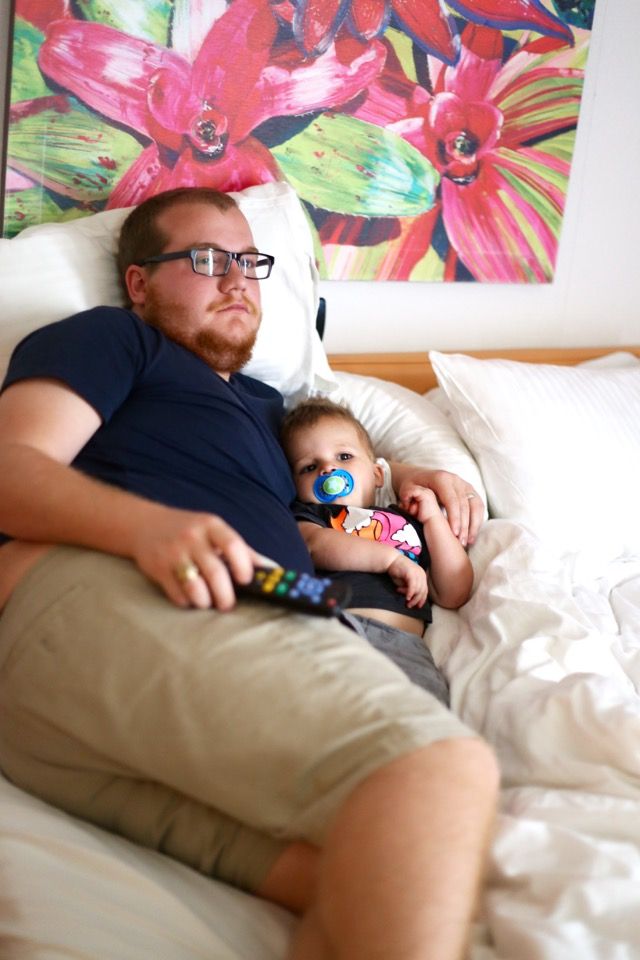 I was worried about dinner and how Jackson would handle having to sit still for so long in a nicer-than-normal restaurant. We like to eat in the main dining room and dinners can be lengthy. Luckily I had very little to worry about, he loved playing with everyone at the table and he adores my family so it was easy for him to be happy just hanging with everyone. He usually got out of his high chair around dessert time to snuggle with me and his pacifier & blanket.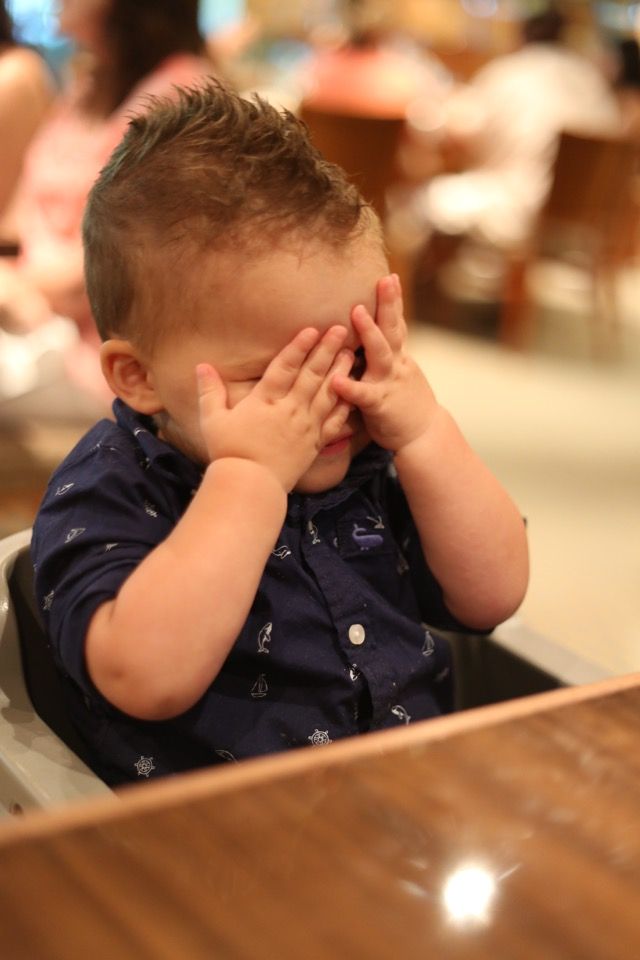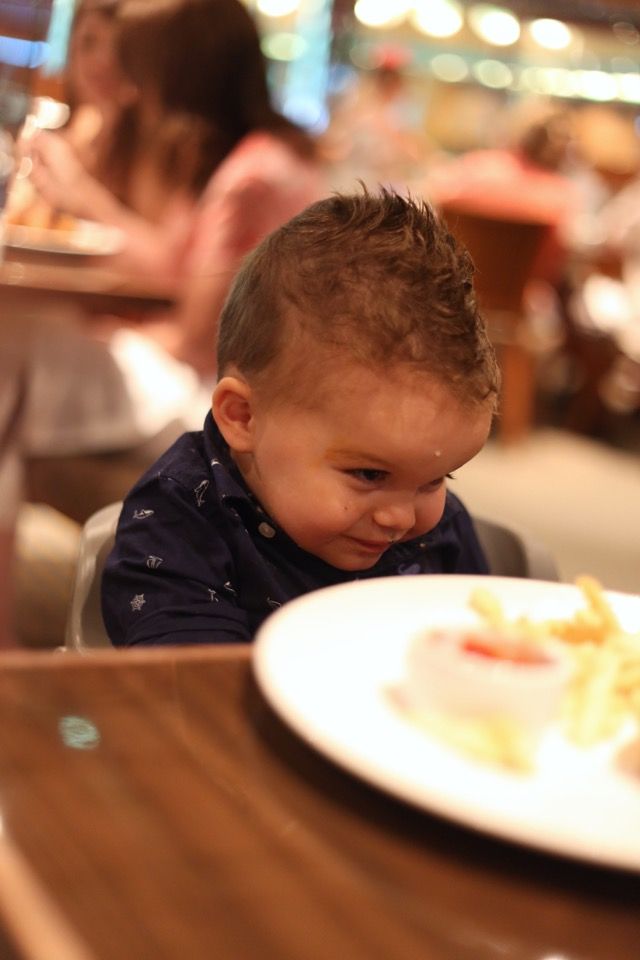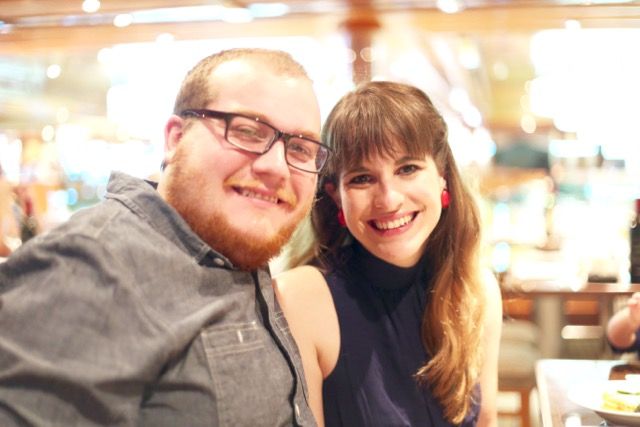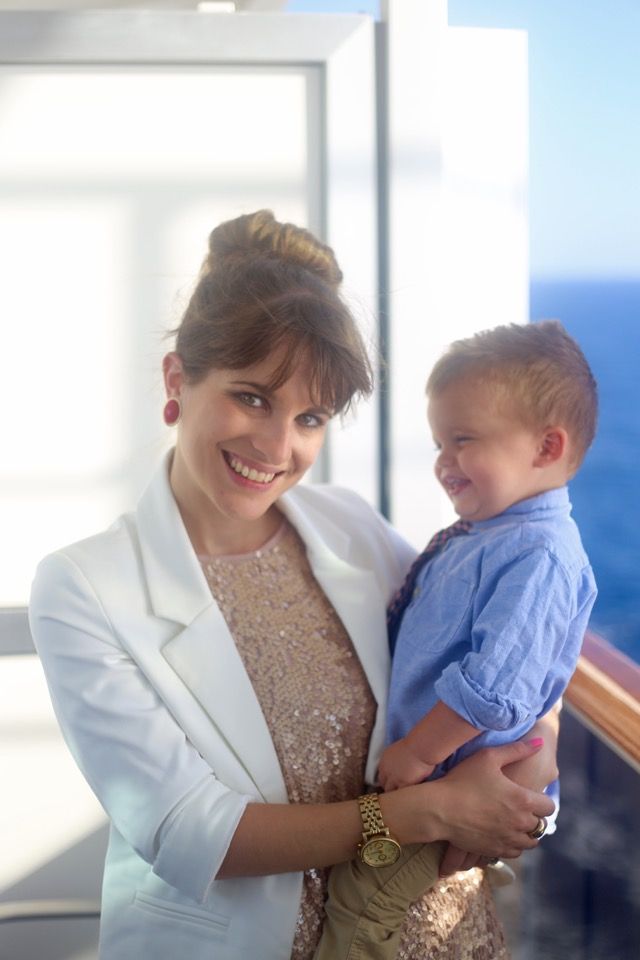 We stayed on the ship for one of the ports (Belize) because we love having the ship basically to ourselves, and on the last port (Roatan), we had a couple of cabanas on the beach to spend the day in. It was another perfect excursion for a toddler – Jackson loved to play in the sand, run in the waves, and he even took a nap in a hammock with my dad!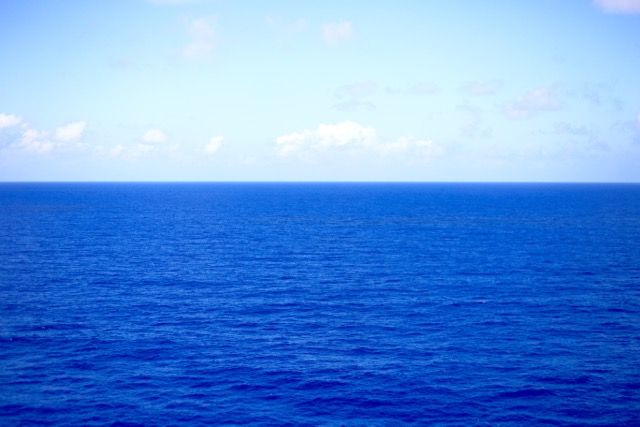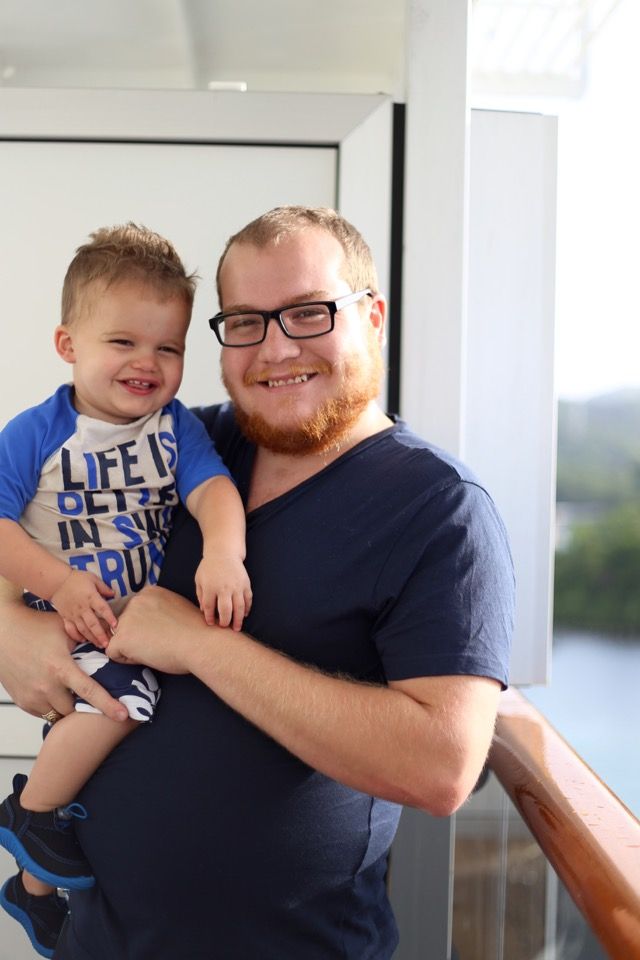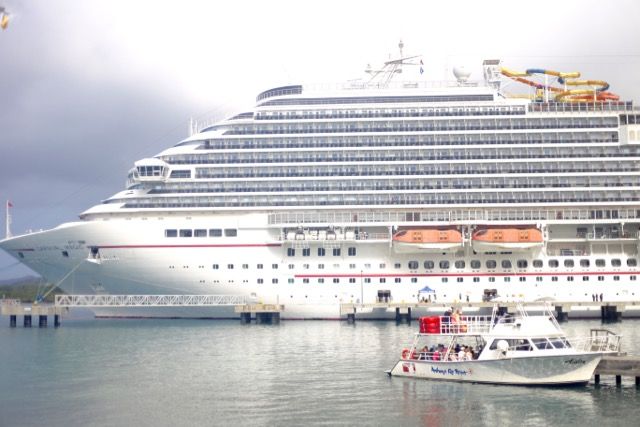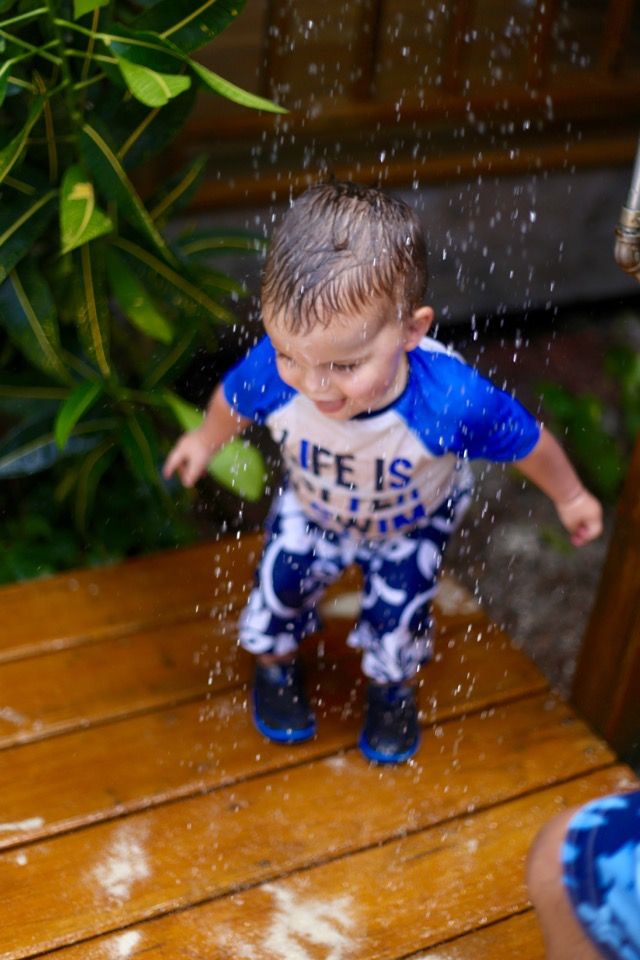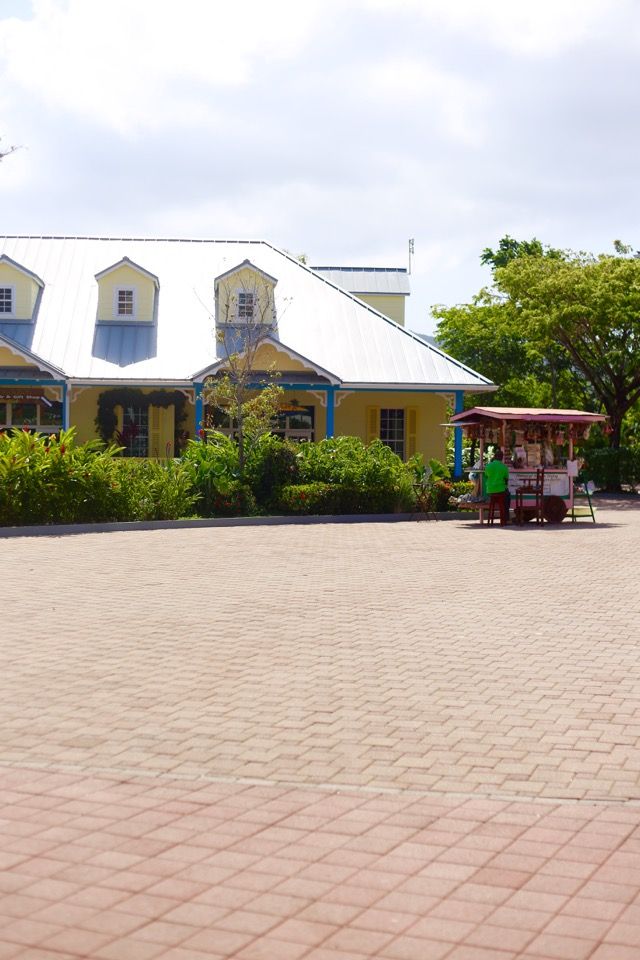 Of course, not every moment was perfect. We had our fair share of meltdowns, tantrums, and diaper disasters (did you know it's actually impossible to find a changing table anywhere on that dang cruise ship?), but we were able to keep a good attitude about it and it didn't get in the way of our fun!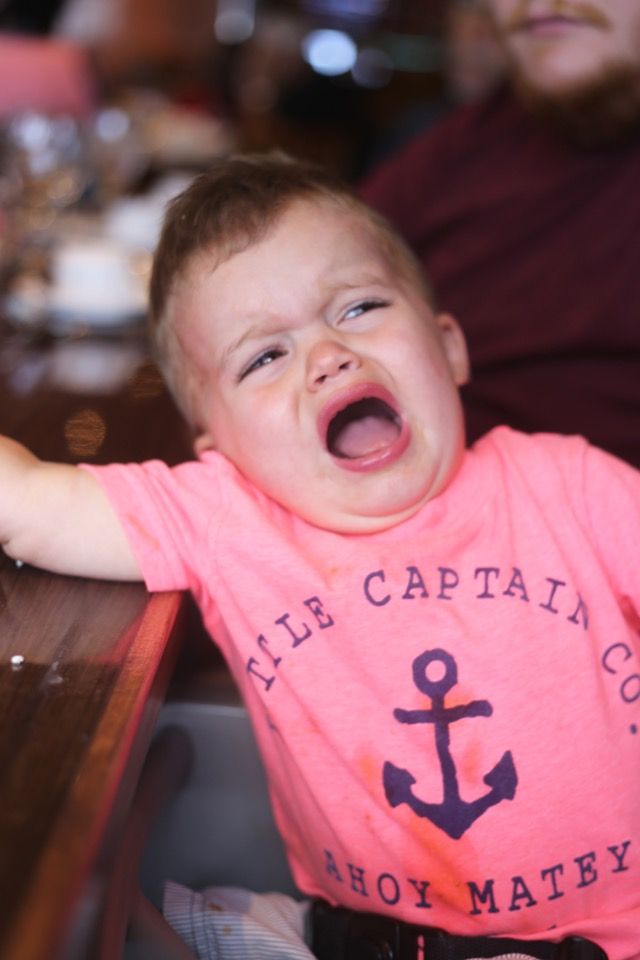 I can honestly say it was the best vacation ever – it was so fun to experience it all through Jackson's eyes and we're already talking about how we can't wait to go back next year. We both agreed that Jackson seemed so much older and less baby-like when we got home – I don't know if it was the traveling or just the timing, but his expressive language seemed to explode over the week we were gone and he grew up so much!
Now we have just this week left before we head back to work (boo!), real life (booooo!), and say goodbye to summer (booooooooooooo!). Here's hoping we can get the house back in order and get settled back in early this week so we can soak up our last precious moments of summer break!
Like this post? You might also like...