What Brought Me Joy in October
Ohhhh, October. There's something truly special about this month. It's the month right before my absolute favorite time of year, and the anticipation and excitement just brings me so much joy. In just a few short days it will be socially acceptable for me to decorate for Christmas, and I'll spend the next two months belting out Mariah Carey, wearing cheesy Christmas sweaters, and refusing to drink out of any cup or eat off a dish that isn't Christmas-themed.
But, we still haven't actually had Halloween yet, so I guess that has to wait a bit.
October was magical, as always. We watched a ton of spooky movies, I read (almost) exclusively spooky books, and we embraced every second of spooky season.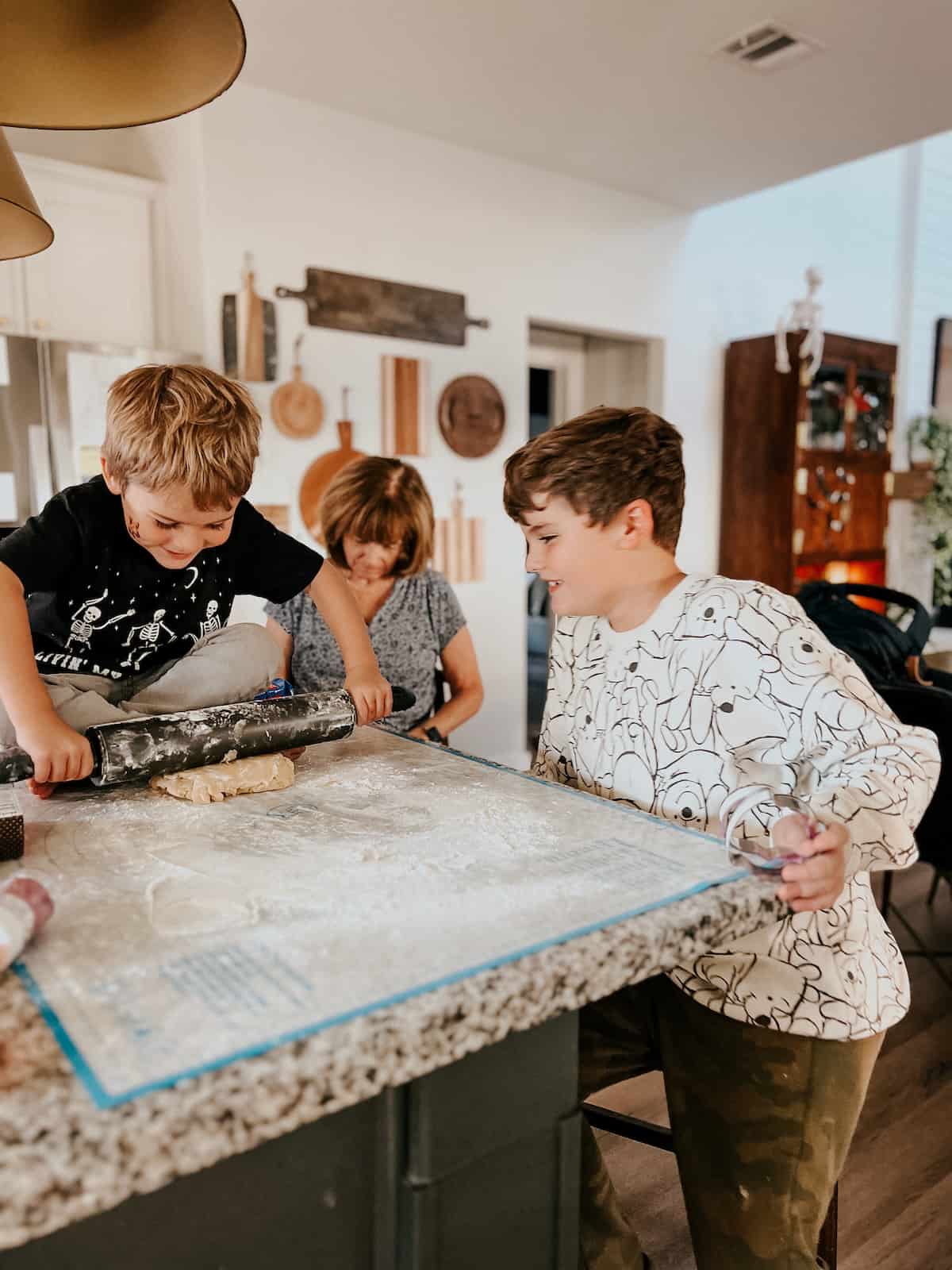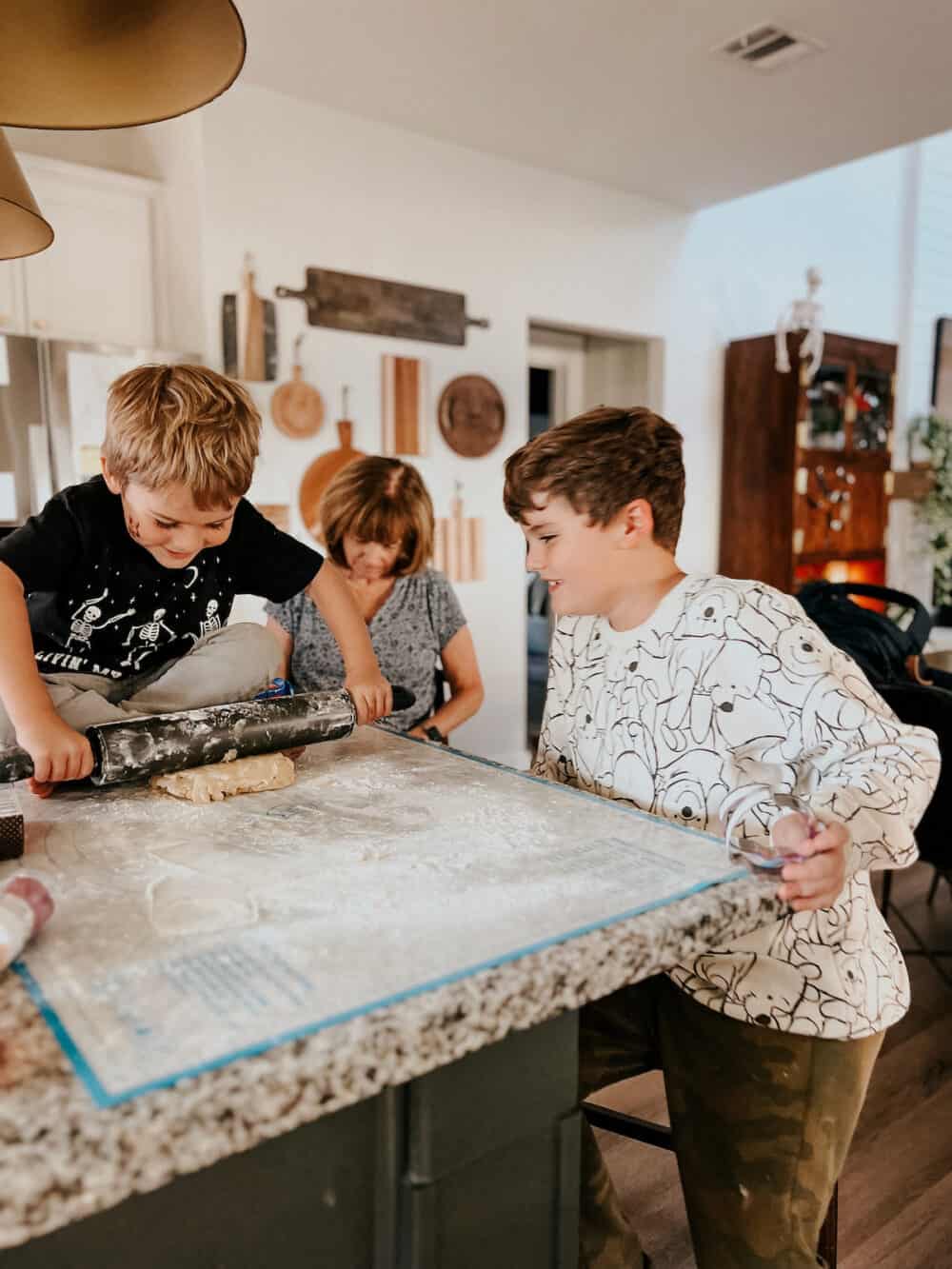 Moments + Memories
We threw our first ever Halloween party, and it was a total blast! My best friend and I made some cute Halloween-themed food for some neighborhood friends, we decorated haunted gingerbread houses, and we had the best time. I love a super casual, low-key party and this was exactly that!
We checked all of the Halloween fun off of our bucket list. Pumpkin carving and cookie decorating and aaaaall the Halloween movies! Basically, we slept, ate, and breathed Halloween for the last month. No regrets!
I tried to be better about snapping day-to-day photos this month – I've been so bad about it lately! I think in November I'd like to challenge myself to a daily photo of something that makes me smile. Having quick little snapshots of sweet moments with the family makes me so happy, and I've not been keeping up with it enough lately! But, I did better this month and I'm so glad I have those photos to look back on.
We took a day trip to Waco to celebrate my mom's birthday (it was in September, but we usually take her out a few weeks later once the weather cools off). We went to the zoo, went out to lunch, and grabbed ice cream with my best friend from college (who my parents love dearly). My mom was in a catastrophic, life-threatening accident in 2021 on her birthday, so it's become incredibly important to me to really celebrate her every year. I don't take a single moment with her for granted anymore!
This month we also watched the eclipse, had some play dates, snuggled up for movie nights, enjoyed the cooler weather, and just generally embraced every minute of fall that we could!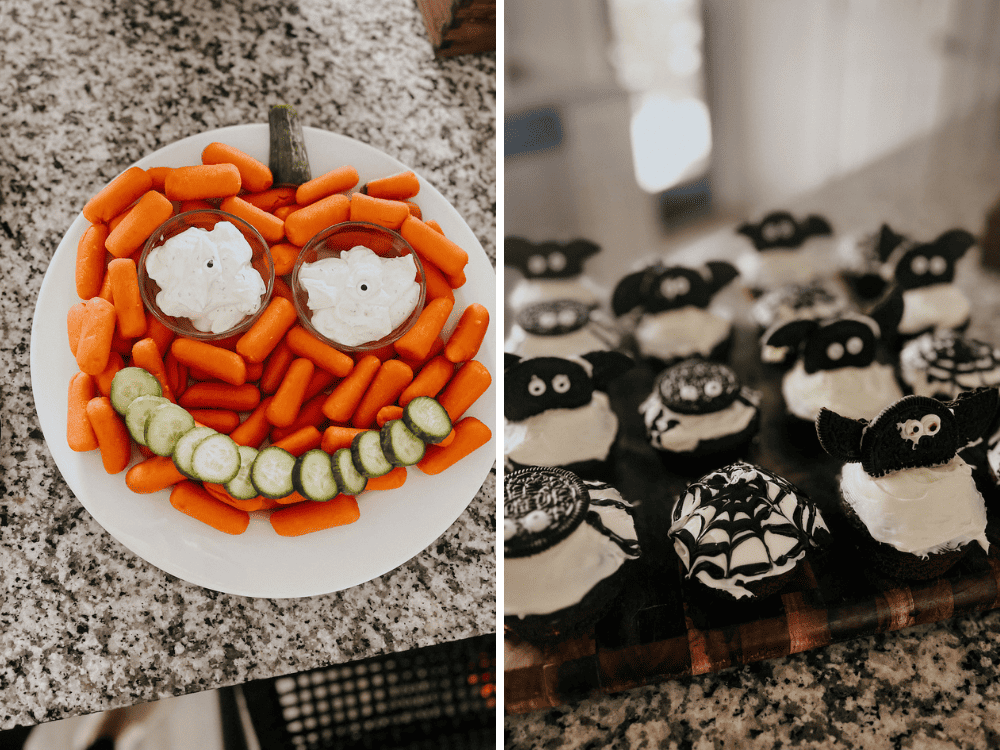 Books + Media
Here's everything I read in October:
Corey and I spent most of this month watching classic horror movies. We binged Friday the 13th and Nightmare on Elm Street and Halloween AND Scream. We watched Castle Rock on Hulu (how had we never watched it before?!). In my own time, I kept watching American Horror Story (loving this season!), and I fell in love with Fall of the House of Usher (one of the best shows I've watched in a long time).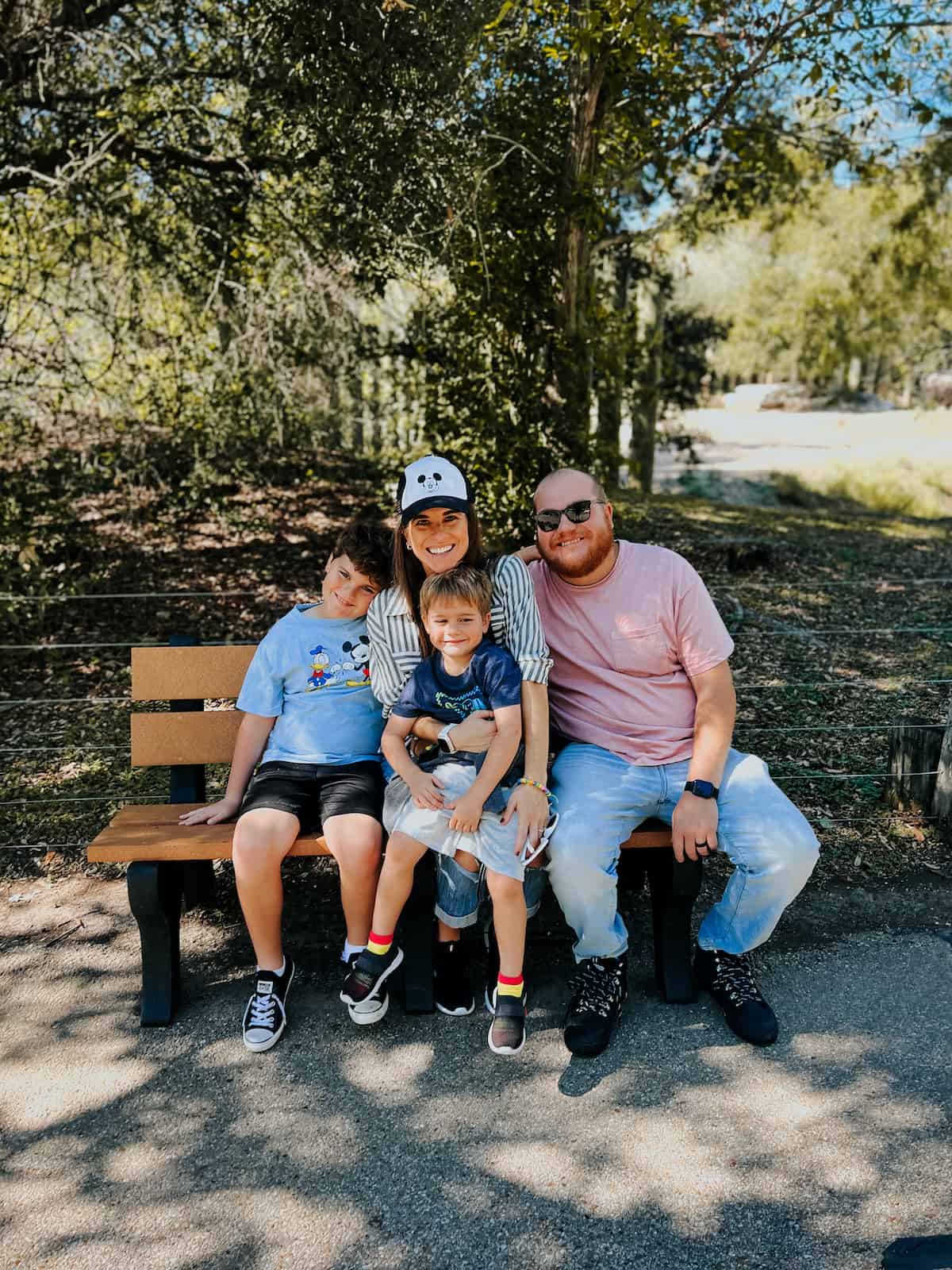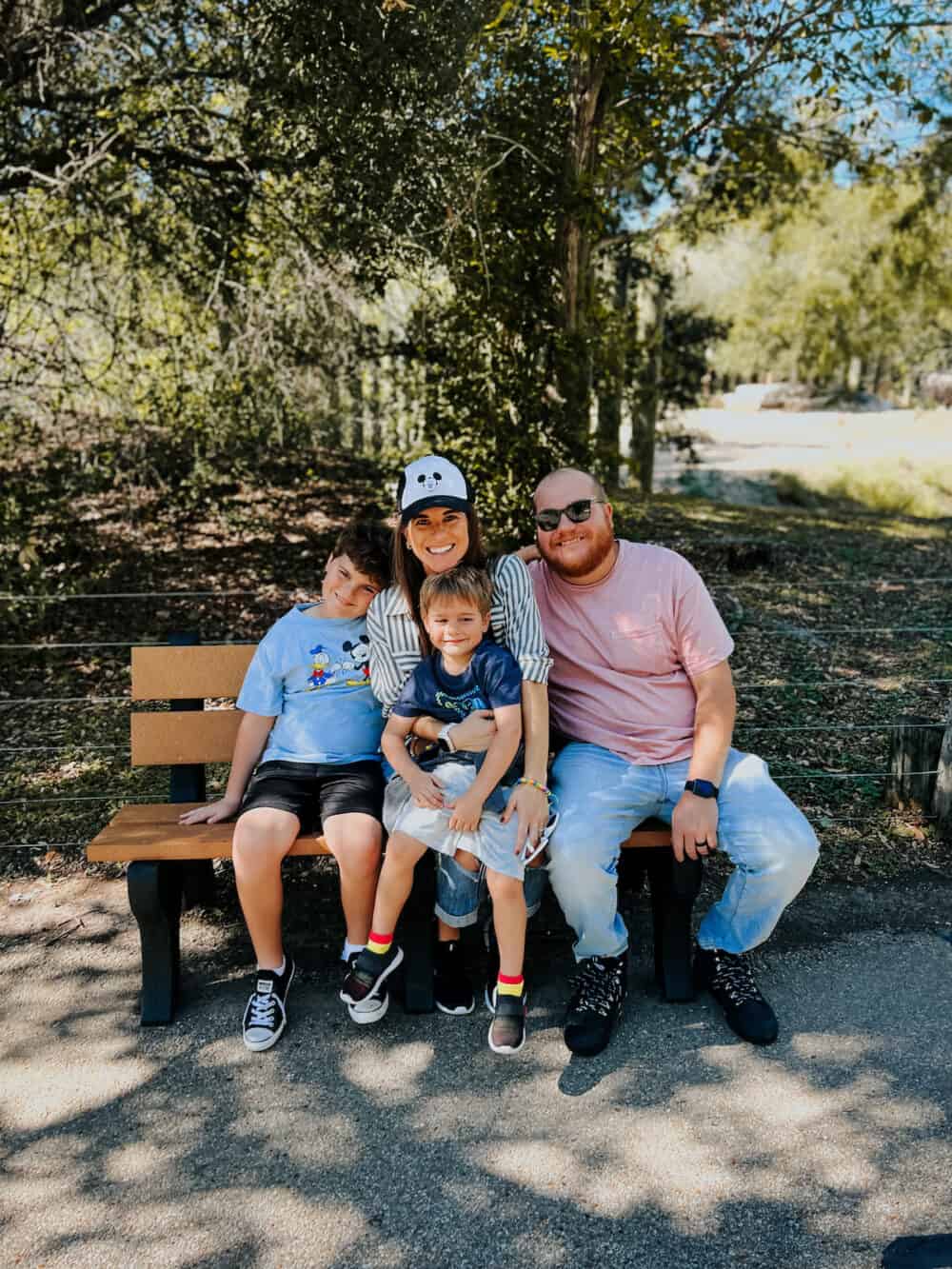 Games + Fun
Corey and I have largely abandoned game nights lately in favor of building LEGO sets together. We have a bit of a backlog of sets to build, and we've been having the best time putting them together. Here's a rundown of some of the ways we had fun this month.
We built the Winnie the Pooh LEGO set and Diagon Alley (whew, that was an undertaking!). Corey buys himself a LEGO set after each closing – he's a realtor – and we've been building them slower than he's been having closings over the last few months!
Jack and I played a bit of Super Mario 3D World together, and we're really excited for Super Mario RPG next month.
The boys are still playing Mouse Trap like it's going out of style, and Jackson and I had a couple of UNO tournaments in the evenings before bedtime.
Products
Next time we chat, it'll be NOVEMBER. Can you believe it?!
What Brought Me Joy In…