A roundup of more than 40 affordable indoor planters in every size! If you're looking for affordable planters, this is the post for you!
Now that I've become a bit of a plant hoarder (errrr – collector!), I've found myself spending an obnoxious amount of time searching for good planters for all of my plant friends.
It's shockingly difficult to find good planters that aren't wildly expensive, and when I asked my Instagram friends for some suggestions, there were many requests to share the sources I find. So, I figured it would be worth it to do one big round-up of affordable planters in every size.
I sourced a bunch of really gorgeous planters, but I've learned that heading into the store is sometimes the best way to find good planters at an affordable price. Here's a quick rundown of the most-commonly-suggested stores that might have options that aren't listed online:
At Home
TXMaxx
Ross
Goodwill/Thrift store
Home Depot & Lowe's often have options in-store that aren't online as well
Tuesday Morning
IKEA
Now, onto the planters! Other than the extra large ones, I stuck to only options that are less than $50. The larger ones go up to $100, because sometimes it's worth a splurge for such a big piece!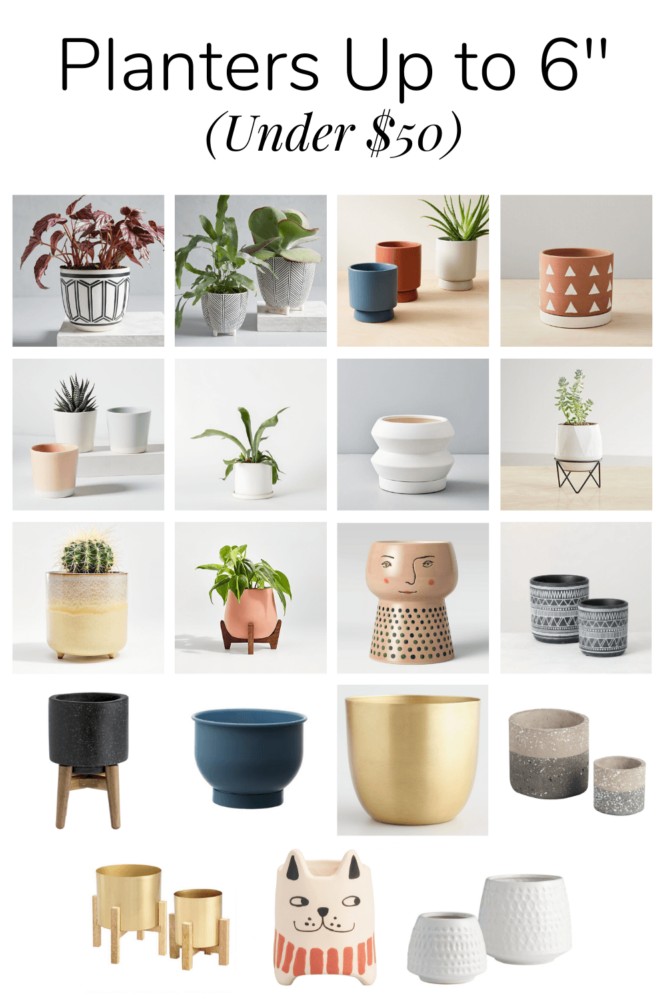 Up to 6″ diameter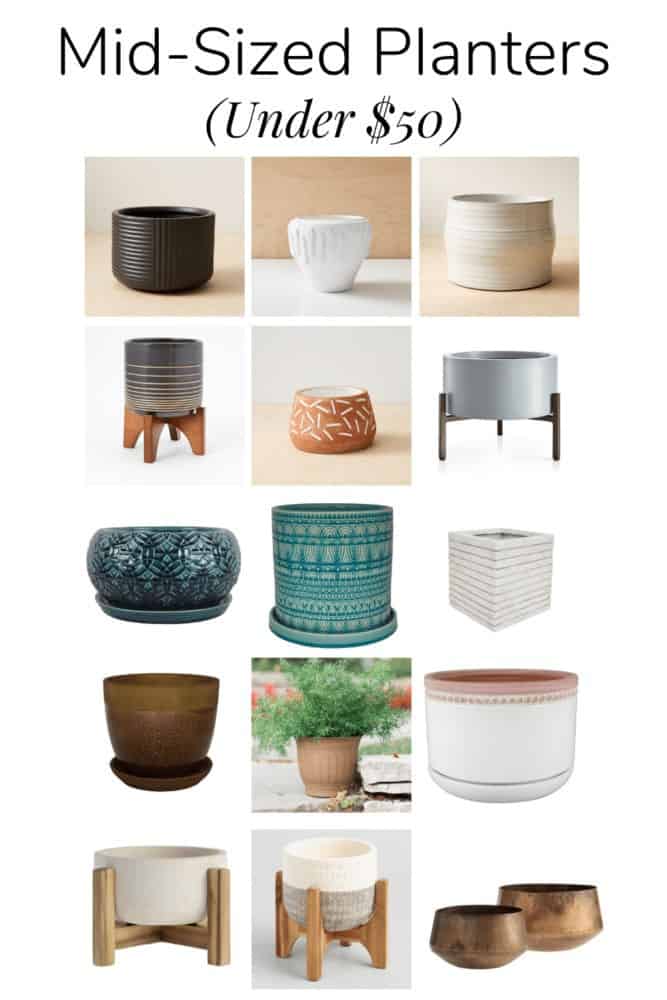 7″-11″ Diameter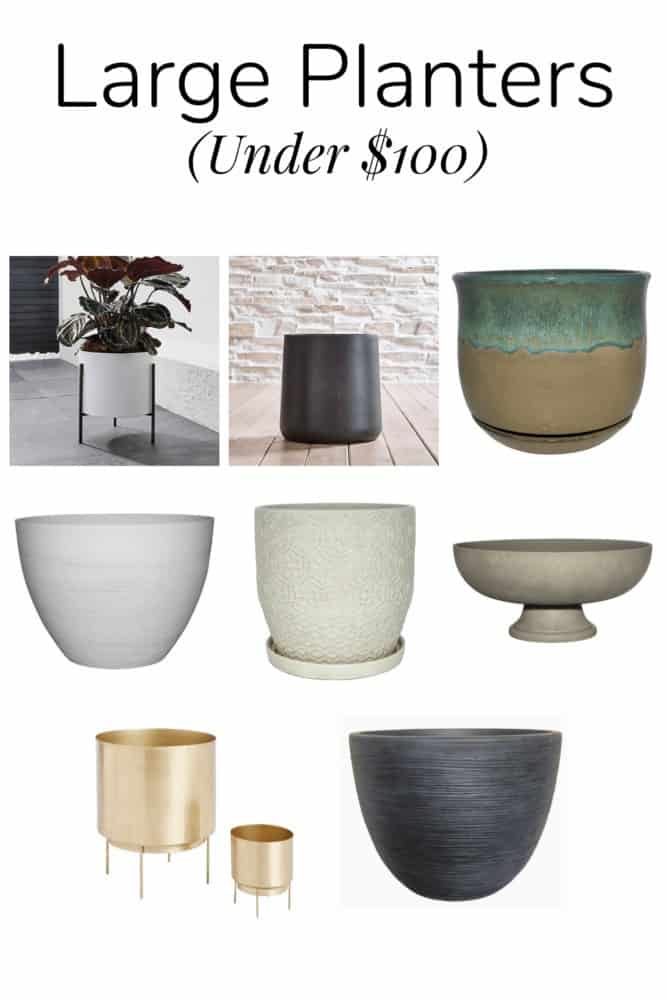 12″ and larger diameter
While I was writing this, I ordered #13 from the small planter section and #15 from the mid-sized ones for my bedroom. They're both gorgeous and perfect for the plants I have.
If you have any other favorite planter sources, let me know! I'm always looking for new ideas.